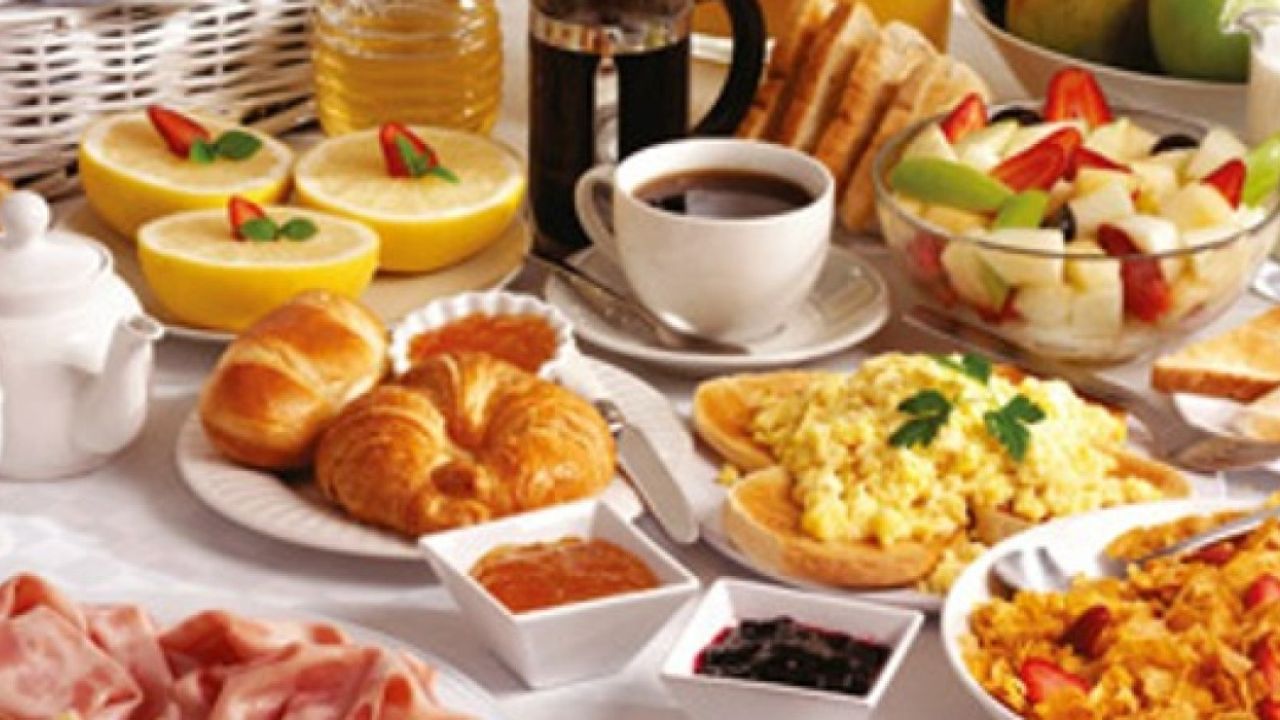 There are a lot of people out there who believe that breakfast is not the most important meal of the day. They think that lunch and dinner are more important.
But, according to a study done by the National Institutes of Health, breakfast is really the most important meal of the day.
The reason why is because it helps you stay healthy and energized all day long. The importance of breakfast cannot be overemphasized at all. It is the first meal of the day and it sets the tone for the rest of the day.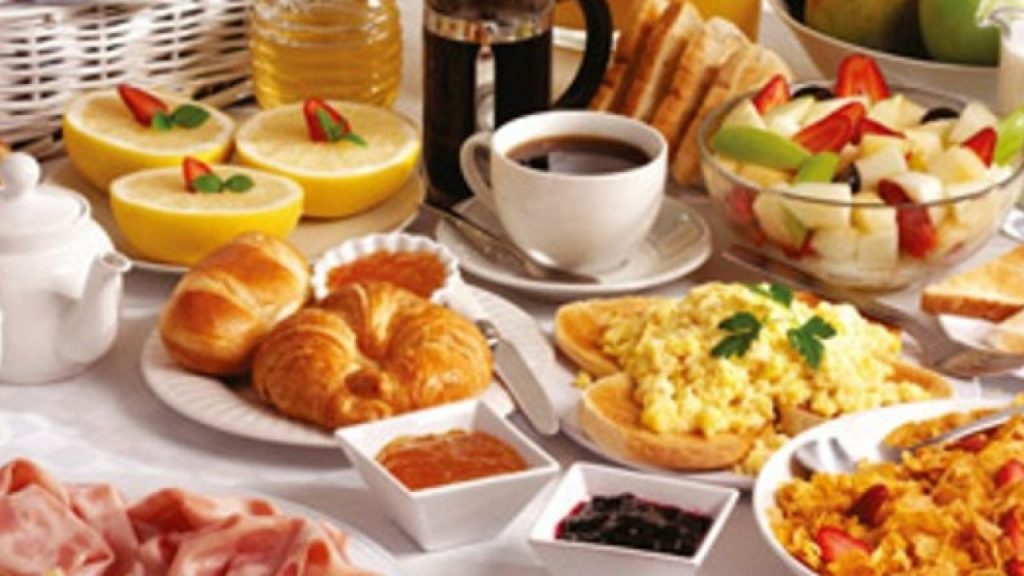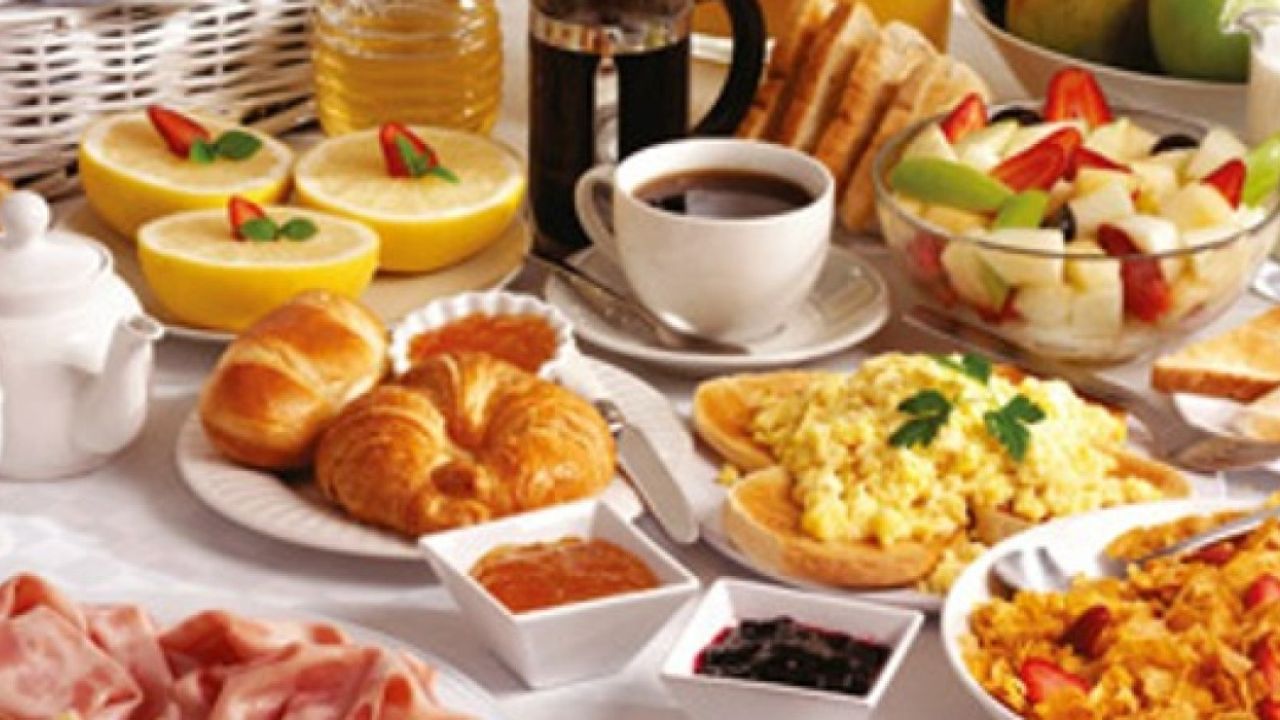 Breakfast provides nutrients and energy to help us start off on a positive note, it regulates our moods and keeps us healthy throughout the day. And there's a lot of truth to that statement.
Ask me why? When you skip breakfast, you're more likely to make unhealthy choices later in the day trust me. This is because whenever you are hungry, you don't tend to concentrate, you won't be alert, and focused all morning long and your organs struggle to put some necessary thoughts in place for you which is not right for your health.
Additionally, breakfast is a time for family and friends to gather and share stories, eat together, and generally get settled in for the day. This great time creates a strong bond between every member of the family.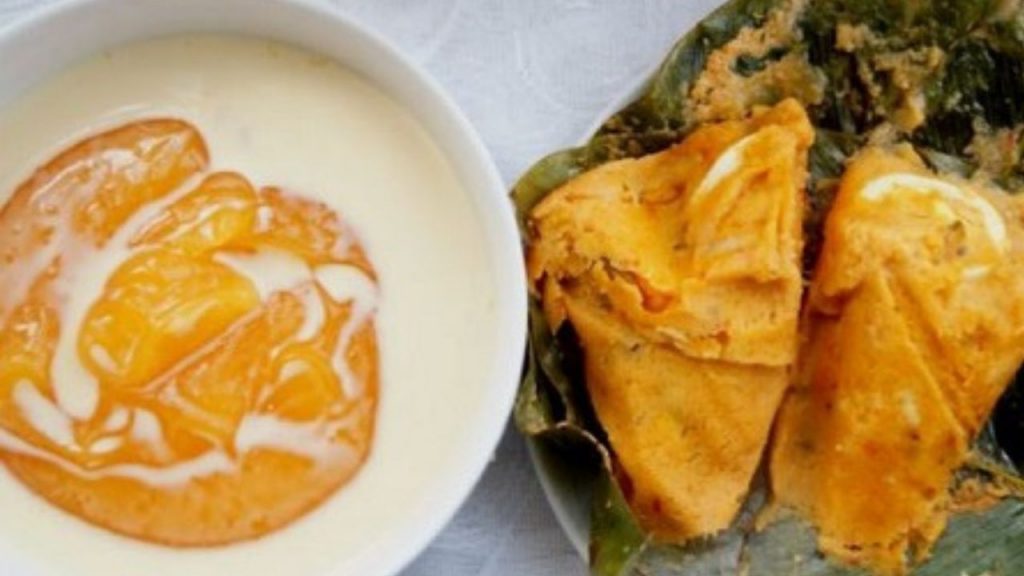 A balanced breakfast should include both protein and carbohydrates. Protein helps keep you feeling full throughout the morning, while carbs provide your body with energy. Some good protein sources include eggs, yogurt, and nuts. Good carbohydrate sources include whole-grain toast, oatmeal, and fruit.
If time is tight in the morning, you can always grab a quick and healthy breakfast like a yogurt or piece of fruit. But if you have a little more time, try making some overnight oats or a veggie-packed omelet.
why we should have our breakfast every day
The importance of breakfast should not be underestimated. Skipping breakfast can lead to health problems such as obesity and type II diabetes.
Breakfast is the most important meal of the day because it provides your body with essential nutrients that it needs to function properly.
Eating a healthy breakfast can help you lose weight or maintain a healthy weight, and it can also lower your risk of developing heart disease or cancer.
Breakfast foods that are high in fiber and protein can help keep you feeling full throughout the morning, which can help prevent you from snacking later on.
A nutritious breakfast can give you the energy to start your day off right and help you stay focused throughout the morning.
A morning meal helps to keep your body sugar levels steady during the day
A healthy and nutritious breakfast helps to reduce the risk of starving as well as cravings and overeating during the day.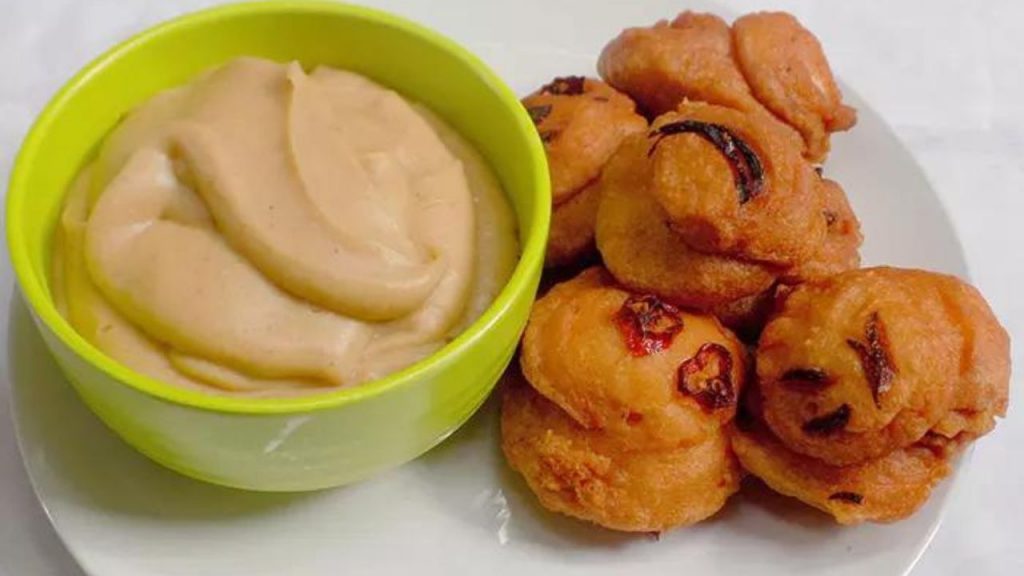 Why Kids Need Breakfast
There are a number of reasons why breakfast is important for kids.
Breakfast provides energy for the day. Kids who eat breakfast are more likely to pay attention in class and have better grades.
2. Breakfast also helps to control weight because it prevents kids from snacking on unhealthy foods later in the day.
3. Kids who eat breakfast are thinner and healthier
4. Kids who eat breakfast have more energy and are less likely to be cranky
5. Finally, breakfast provides essential nutrients that are necessary for growth and development.
Breakfast is the most important meal of the day – kids who skip it are more likely
Breakfast is the most important meal of the day for kids. They need to have a good breakfast to start their day off right.
If they skip breakfast, they are more likely to be tired and have a harder time concentrating in school.
They are also more likely to get sick and be overweight. A good breakfast should include cereal, milk, fruit, and toast.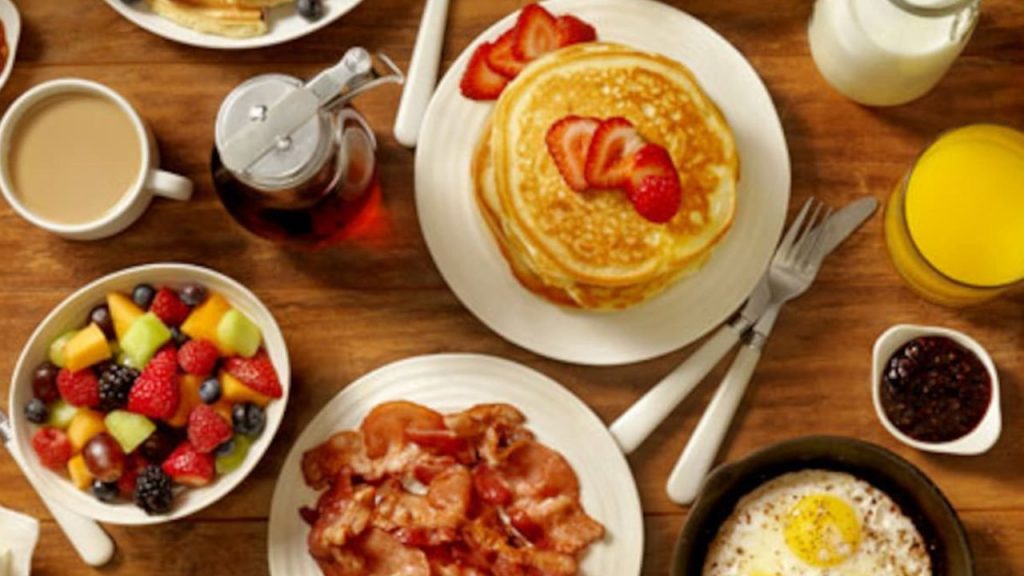 How to Make good breakfast choices
It's important to make good breakfast choices because you're starting your day off with the right foods. This will help give you energy and keep you going until lunchtime.
There are a lot of different options for breakfast, so it can be tough to know what's the best thing to eat. Here are a few tips for making good breakfast choices:
Start with a healthy protein like eggs or yogurt.
Include some fiber-rich foods like oatmeal or whole-grain toast.
Add a small amount of healthy fat, like avocado or nuts.
Drink plenty of water or tea instead of sugary drinks.
Make sure your breakfast is satisfying so you don't get hungry again soon afterward.
Why you should eat breakfast before work.
There are many benefits to eating breakfast before work. One reason is that it can help you stay alert and focused throughout the day. When you skip breakfast, you're more likely to feel tired and sluggish. This can make it difficult to concentrate on your tasks and can lead to poor productivity.
Another benefit of eating breakfast before work is that it can help you maintain a healthy weight. If you don't eat anything in the morning, you're more likely to indulge later in the day. This can lead to weight gain over time.
Eating breakfast before work is also a good way to start your day off on the right foot. It provides your body with essential nutrients and energy, which can set the tone for the rest of the day.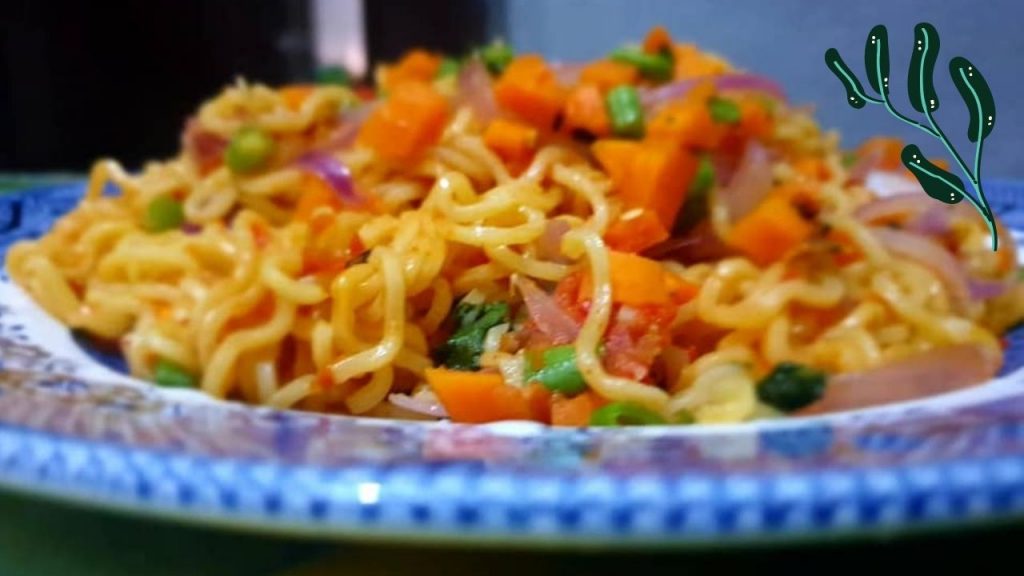 Easy breakfast for kids that goes to school
If your child is like most kids, they're always on the go. From school to soccer practice, there never seems to be enough time in the day. That's why breakfast is so important. It's a way to start your child's day off right and give them the energy they need to make it through until lunchtime.
But what can you make for breakfast that is easy, fast, and will still fill them up? Here are a few ideas:
Oatmeal with fruit: Oatmeal is all-around great breakfast food. It's filling and provides plenty of energy for kids on the go. Add some fresh fruit on top for some added sweetness and nutrition.
Pancakes or waffles: These classic breakfast items can be made quickly and easily with just a few ingredients.
Breakfast for diabetic patient
Breakfast for a diabetic patient doesn't have to be boring. There are many different foods that can be eaten for breakfast that are both healthy and delicious.
Some good options for a diabetic patient include eggs, oatmeal, whole grain toast, fruit, and yogurt.
It's important to eat a balanced breakfast that includes protein, carbohydrates, and healthy fats. This will help to keep the blood sugar levels stable and provide energy throughout the day.
Is there a certain type of breakfast that I should eat?
There is no one "right" breakfast, as people have different needs and preferences. However, there are some general breakfast tips that can be useful for many people.
For example, eating a breakfast that is high in protein and fiber can help to keep you feeling full throughout the morning.
Additionally, choosing healthy fats over sugary foods can help to stabilize your blood sugar levels and provide lasting energy.
Ultimately, it's important to find a breakfast that works for you and that you enjoy eating – whether that means a traditional American breakfast of eggs, bacon, toast, and coffee, or something more exotic like avocado toast with a side of salmon.
Best Time To Eat Breakfast
There is no one definitive answer to the question of when the best time to eat breakfast is. However, there are a few things to consider when deciding what time is best for you.
If you're trying to lose weight, it's generally recommended that you eat breakfast within an hour of waking up. This will help jumpstart your metabolism and give you energy for the day ahead.
However, if you're not trying to lose weight, there's no need to be so strict with timing and you can eat breakfast whenever is most convenient for you.
Another thing to consider is how much time you have before leaving for work or school. If you only have a few minutes before you have to leave, it might be better to grab something quick like a yogurt or piece of fruit instead of sitting down for a full breakfast.
Nigerian breakfast dishes vary depending on the region, but there are some common staples. a
13 common Nigerian breakfast dishes
1. Akara (bean fritters)
Akara (bean fritters) is a popular Nigerian breakfast dish that can also be eaten as a snack. They are made from black-eyed peas or garri (a type of flour made from cassava) and are typically spiced with hot pepper, onions, and salt.
They're perfect for busy mornings. And finally, they taste great! Akara is crispy on the outside and soft on the inside, with a delicious flavor that everyone will love.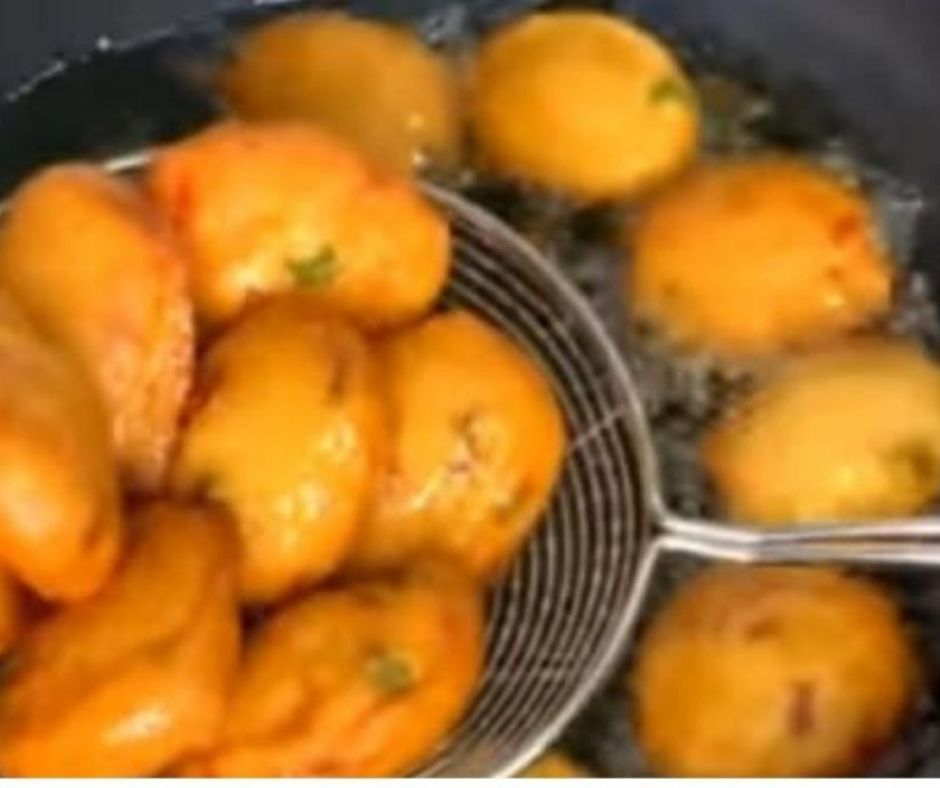 Moi-moi is a Nigerian food staple, traditionally served at gatherings and special occasions. It's made from a combination of ground black eyed beans, onions, peppers and other spices that are mixed with palm oil to form a thick paste. This unique dish is then steamed in banana leaves or foil to give it a distinctive flavor and texture.
The popularity of moi-moi has spread far beyond Nigeria due to its delicious taste and nutritious ingredients. It can be enjoyed as an appetizer, brunch dish or even for dinner as it pairs well with various meats and vegetables.
Additionally, the versatility of this recipe allows for endless possibilities such as adding in different vegetables or meats depending on personal preferences. Its easy preparation makes it ideal for busy households who don't have time for complicated recipes but still want something tasty and healthy.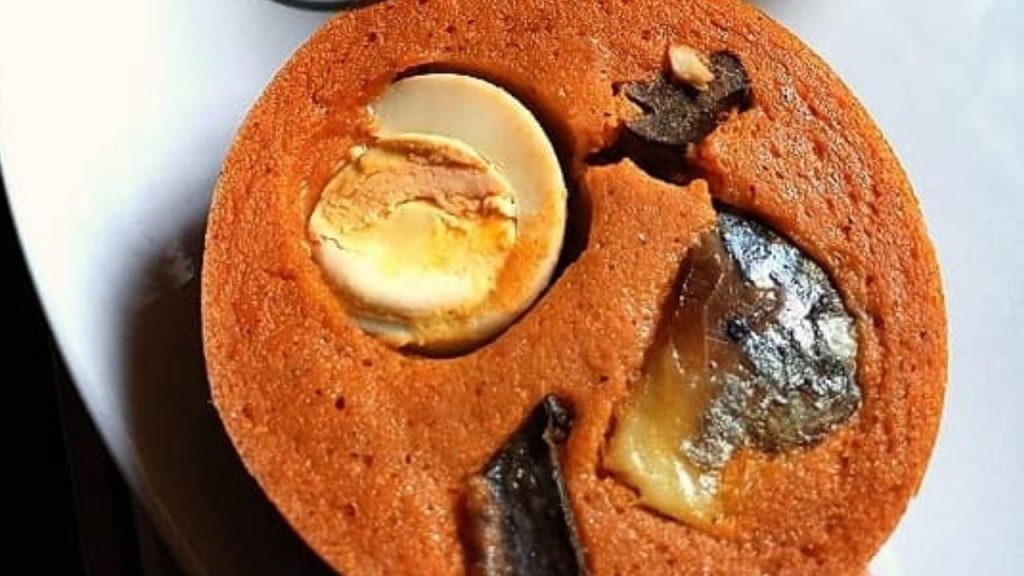 3.Cornmeal porridge
Cornmeal porridge is a very healthy breakfast option that many people are not aware of. It is high in fiber, which can help to regulate digestion, and it is also a good source of protein and other essential nutrients.
Instant noodles and egg is a classic combination that has been around for decades. This simple dish packs a ton of flavor and is incredibly easy to make. The best part? It requires very little time and skill to whip up this delicious meal.
The ingredients you'll need are quite minimal: instant noodles, one or two eggs, plus any toppings or seasonings you like. All you have to do is cook the noodles according to the instructions on the package and crack an egg (or two) into the boiling water with the noodles.
Once done, simply drain off the water and serve your creation! If desired, add some extra flavor by including soy sauce, garlic powder, sesame oil, or chili flakes. You can also mix in some veggies like bell peppers or peas for added nutrition.
Instant noodle is so convenient, cheap, and easy to prepare that it will give bread and tea a run for the money.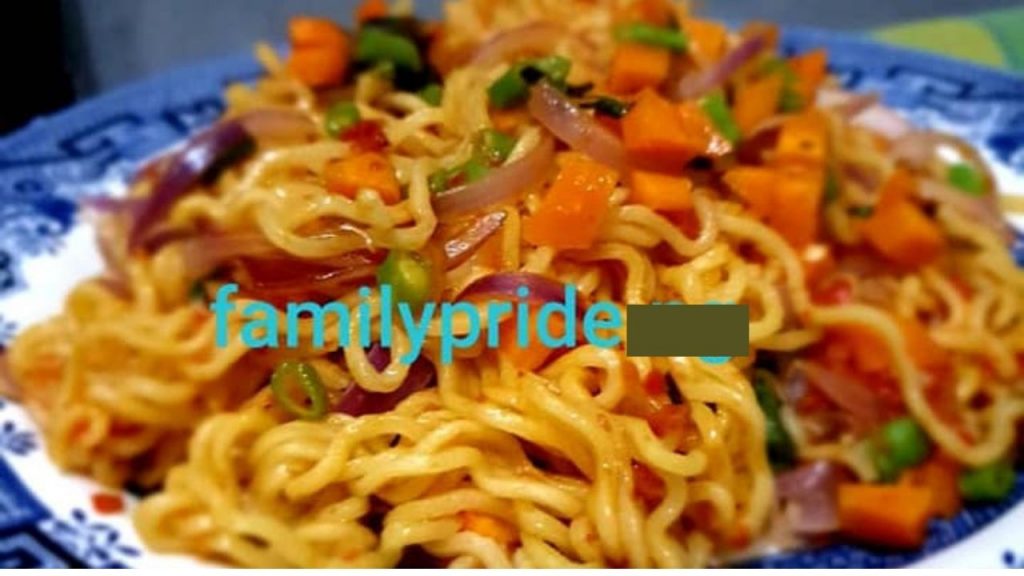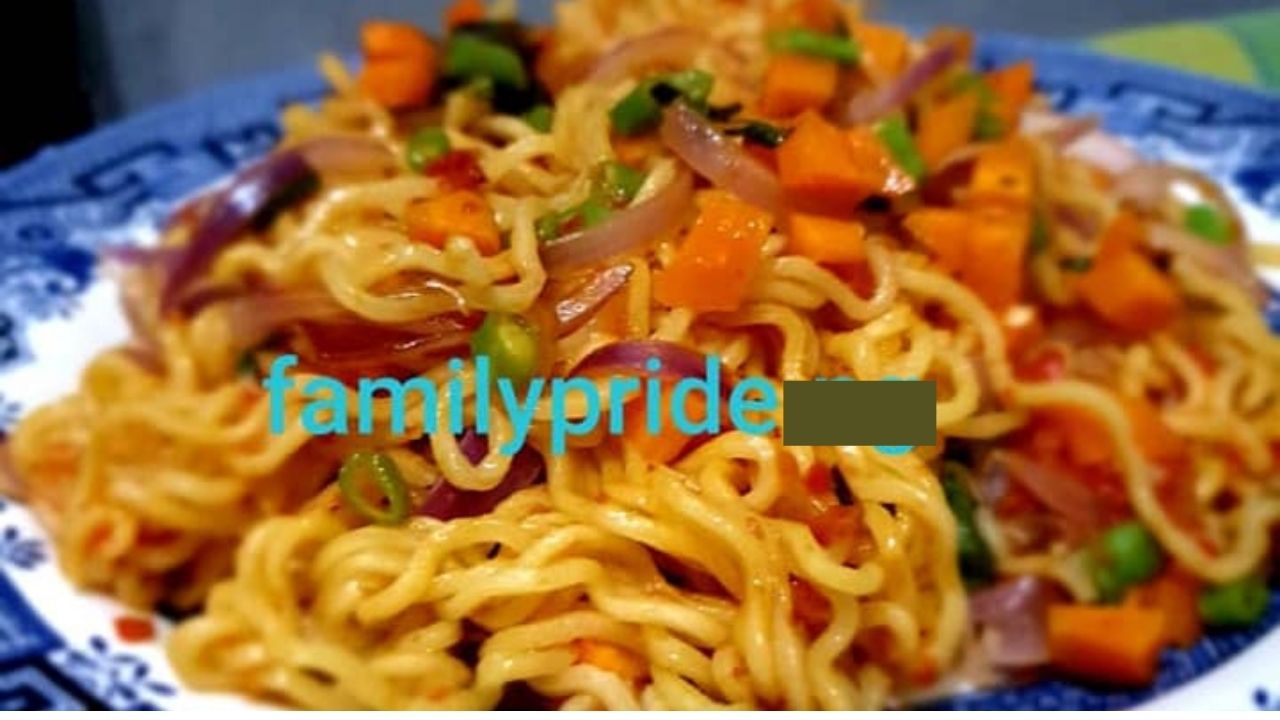 is a popular dish in Mali made from Bambara nut. The dish is usually served during special occasions such as weddings and births. Okpa is also eaten as a snack or appetizer.
6. Ewa Agoyin with Agege bread or any soft and elastic bread
Ewa Agoyin is a Nigerian dish made with soft and elastic bread. It is usually served with ground beef, chicken, or fish stew.
Fried plantain and yam with egg sauce is a delicious African-inspired dish that is sure to tantalize your taste buds.
This flavor-packed meal combines sweet plantains, savory yams, and creamy egg sauce for an unforgettable culinary experience. Besides being full of flavor, this meal is also easy to make and requires few ingredients. To start, peel the plantains and yams before slicing each into thin rounds or cubes.
Fry them in a pan with oil until golden brown on each side then transfer to a plate lined with paper towels. To make the egg sauce, beat together eggs in a bowl then add salt and pepper for seasoning. Pour the mixture into the same pan used for frying the vegetables and cook until set like an omelet.
Finally, combine all ingredients together in one bowl and enjoy!
The dish is simple to make and can be prepared in a variety of ways.
8. Pancake for breakfast
There are many reasons to love pancakes for breakfast. They're quick and easy to make, they're filling, and they're delicious.
There's something about the smell of toasted bread that just makes you feel good in the morning. Toast with tea is a classic breakfast pairing that's simple, satisfying, and easy to customize. Whether you like your toast with butter, jam, or peanut butter, adding a hot cup of tea makes it even more delicious.
Plantain porridge is a traditional breakfast dish in many parts of the world, and for good reason. It's nutrient-rich, easy to make, and satisfying. Here are three reasons to start your day with plantain porridge.
11. Tuwo shinkafa
If you're looking for a hearty breakfast to keep you going all morning, look no further than tuwo shinkafa. This dish is made of maize porridge and is usually served with beef or chicken stew. It's filling, nutritious, and best of all, delicious.
Fruits and vegetables are a great way to start your day because they are a source of fiber and other important nutrients. Eating fruits and vegetables for breakfast can help you feel full longer.
13. Zaman kuka
Zaman kuka is a traditional Berber breakfast dish made of boiled eggs, olives, bread, and honey. It is a popular dish in the Maghreb region of North Africa. The name of the dish comes from the Arabic word "zaman" which means time and "kuka" which means egg.
Zaman kuka is usually served as a light breakfast or snack. It can be eaten hot or cold and is often accompanied by mint tea.
There are many reasons to enjoy pepper soup with rice for breakfast. The peppery, flavorful soup is warming and satisfying, especially on a cold morning. Additionally, the rice provides sustained energy throughout the morning, while the soup offers a nutritional boost thanks to its high antioxidant content. Pepper soup with rice is also a great way to start your day if you're looking for something filling and healthy.
Try This Recipes And Thank Us Later
We as well have this
Conclusion
In conclusion, breakfast is the most important meal of the day because it provides your body with the nutrients it needs to function properly. It also helps to jump start your metabolism and give you energy for the day. So, make sure to eat a healthy breakfast every morning to help you stay productive and energized.