Buka stew is a Nigerian dish made with assorted meats and vegetables. The most common meats used in buka stew are beef, chicken, and goat meat, but other meats like pork and lamb can also be used. The vegetables typically used in buka stew are onions, bell pepper, tomatoes, green pepper, and carrots.
Buka stew is a hearty dish that is perfect for a winter meal. The combination of meats and vegetables makes it a filling and nutritious meal. Buka stew can be served with white rice or pounded yam for a complete meal.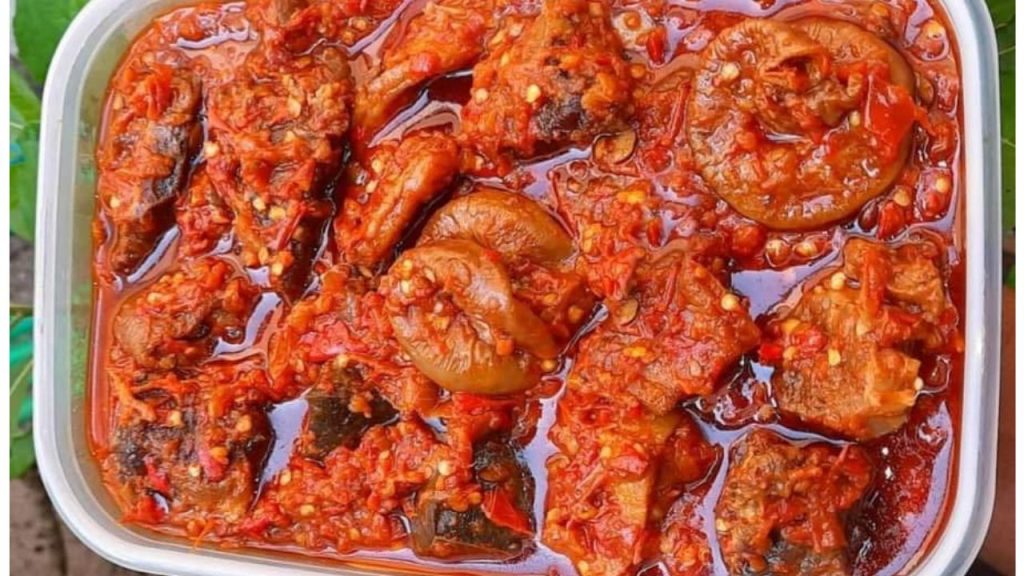 The dish, which is a mix of assorted meats, can be cooked by anyone with some cooking experience. However, it is important to follow a recipe closely in order to achieve the best results.
Some people might be hesitant to try cooking Buka Stew because of its combination of meats. However, the different flavors and textures of the meats work together to create a delicious dish that is well worth the effort. The key to cooking Buka Stew is using the right combination and we got you covered. Kindly folloe our step by step cooking directions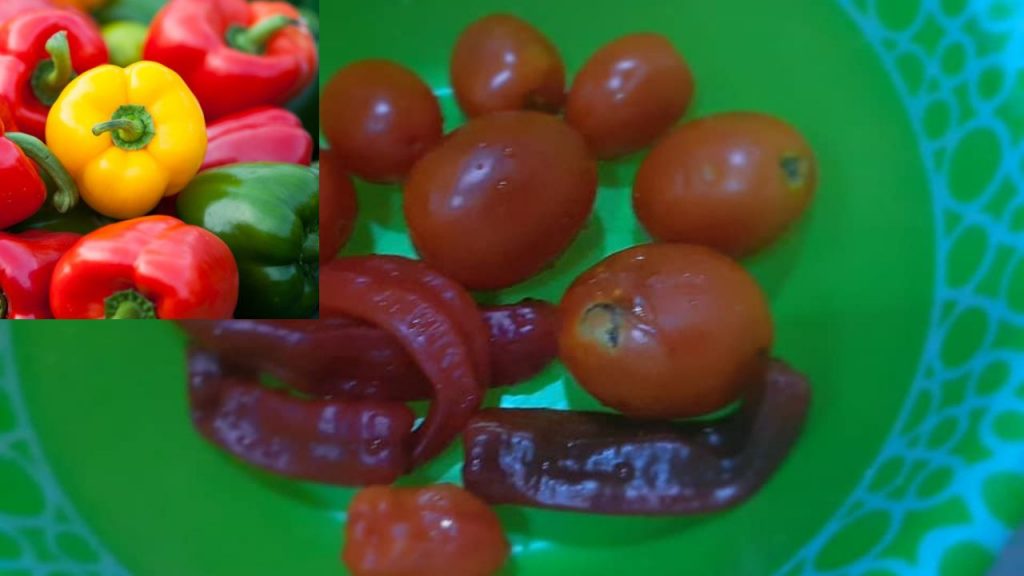 Ingredients for making Buka Stew
4 Big Red Bell Peppers (Tatashe)
2 Big Green Bell Peppers (Green Tatashe)
1/2 Can Plum Tomatoes plum or 3 medium size tomatoes
2-3 Scotch Bonnet (Atarodo)
2 Big Onions, 1 whole, 1 chopped
Assorted meats (Roast turkey, Shaki, Ponmo, Beef, Lamb are ideal)
Palm Oil
Vegetable oil
3 Knorr chicken cubes
Salt to taste
Easy guide on how to make the best buka stew.
Wash and season your meats, and boil them till tender on medium heat. Remember to boil the tougher meats for a while before adding tender meats. When that's properly boiled, take them out and set them aside.
Keep the stock as we'll be using it later. I always start off by roasting my peppers. This helps to dry off the moisture and also adds a smokey flavor to my Buka Stew. This step is optional.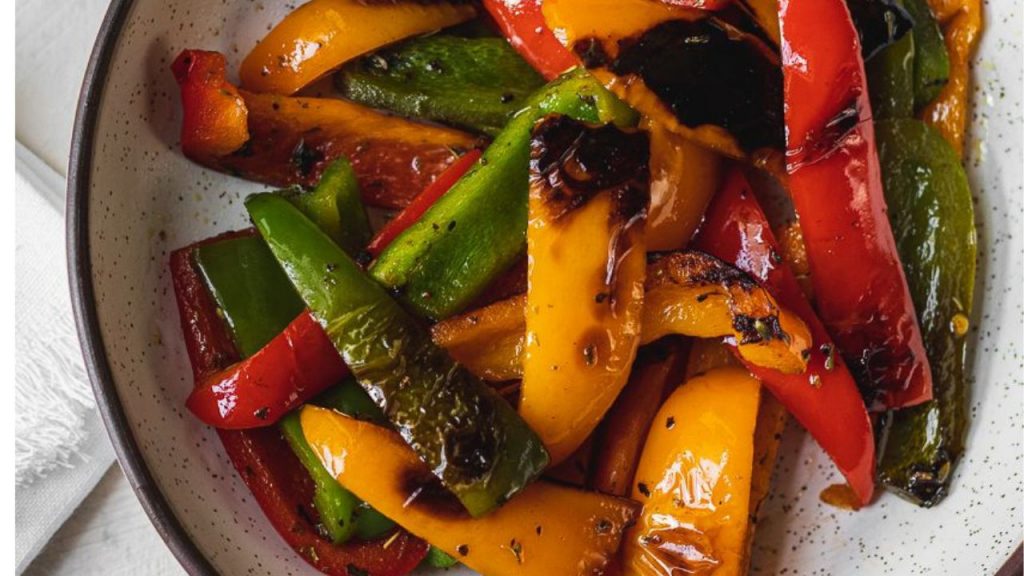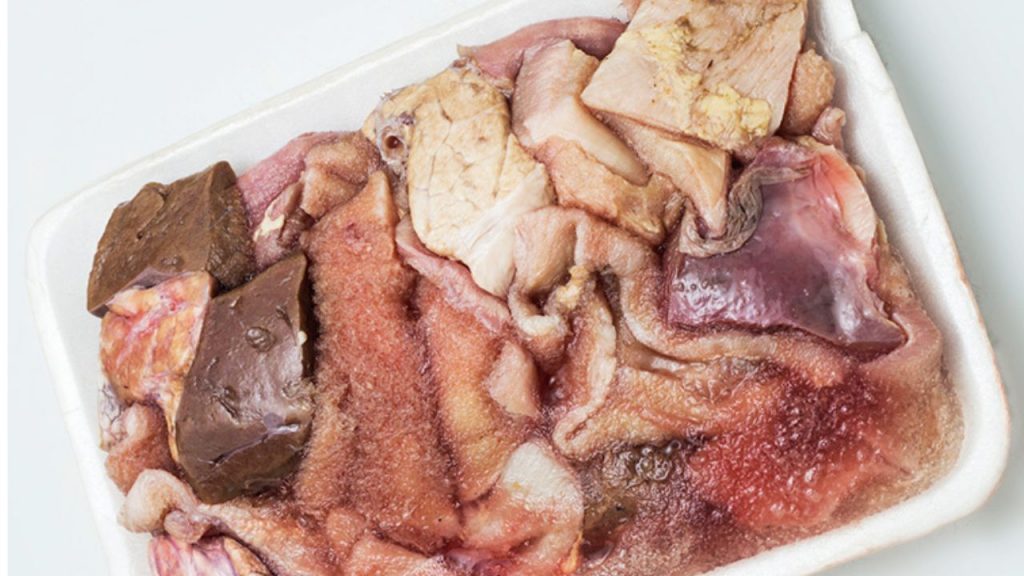 If you choose to do this, preheat your oven to 200 degrees, pop the peppers in a roasting tray, and roast for 30-40 minutes.
Blend the peppers along with an onion and the 2 scotch bonnet to a smooth paste and set aside. Pour an equal amount of palm oil and vegetable oil into a pan.
I can't give a precise amount of both cooking oil as this would depend on the number of assorted meats you'll be using. Now add the boiled meats and fry till brown on all sides.
When that's done, take the meats out and set them aside. Leave the oil used for frying in the pan, you need about a cup full, decant the rest if you've ended up with more than that.
Switched pots here cos I soon realized the earlier pot would be too small for the amount of meats I had. Now, pour in the chopped onions, and fry till fragrant and translucent.
Next, add the in the blended pepper mix, 3 knorr cubes. until the pepper mix loses its sourness and the oil starts to flow to the top a little.Now, add the meat stock, you'll need to add 2 cups to avoid using water.
Water will water down the taste of the stew but if you haven't got stock, you can use water but just a cup. Let this boil for 5 minutes. Now add the meats.
Stir and let it cook for a further 10-15 minutes. You'll know it's reached its final doneness when the oil settles on the top. Sure you would love to try this recipe out and if you do, please remember to drop me feedback.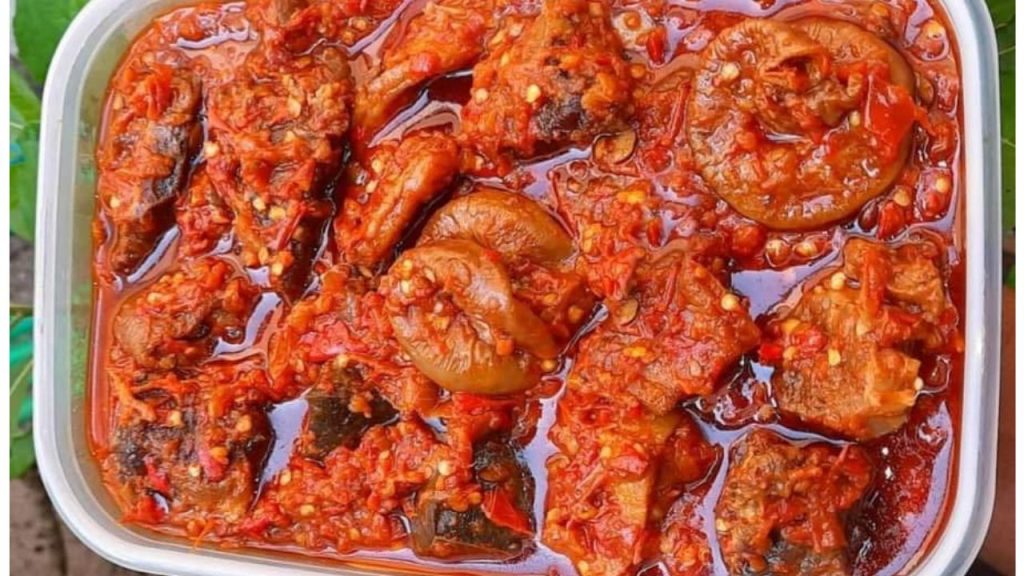 What To Serve With Buka Stew
There are many different types of food that can be served with Buka Stew. Some popular options include rice, boiled yams, boiled plantains, and bread. Fufu is
Also a common side dish that is often eaten with Buka Stew, It is a type of starchy paste made from boiled cassava or yams that is typically eaten with your hands.
Another popular option is to serve the stew over cooked white rice. This combination is commonly known as Jollof Rice in many parts of Africa.
Other rice recipes you might love to try.
Notes On How To Make Buka Stew
Number one is to season the meat properly and add enough water to extract the perfect stock, the stock will be added to the buka stew later to enhance the flavor. Furthermore, you can use grilled meat instead of having to fry your meat from scratch only if you have an oven or griller.
Using enough of tatashe (bell peppers), rodo (scotch bonnet) onions and tomatoes, are very important when it comes to Buka stew.
Buka stew is prepared with bleached palm oil: to bleach the palm oil, pour the oil into a pot, cover the pot and set it on medium heat for 10- 15 minutes, leave the pot and the oil to cool without opening it to prevent smoke or so that you don't get choked due to smoky oil. You will place the pot back on heat once you are ready to fry the meat and some other cookings.
kindly work with few seasonings in other to get that traditional buka stew, no extra spices are required except salt and seasoning cubes, these are the few seasonings that are needed for the stew to taste good.
If you want to achieve the authentic flavor of Yoruba buka stew, cook your stew from start to finish with the pot open. Covering it causes condensation, which in turn affects the authentic flavor of buka stew.
Don't use any other oil apart from palm oil, it will affect the authentic aroma and taste of buka stew.
Make sure that you use different meat to prepare this stew, goat meat adds unique smoky flavor to this stew, combine it with other parts of meat you like.
If you are the type that don't really like peppery food, keep it simple and stay save, you can take some of the seeds from the bell pepper and add few number of habanero peppers the way you want.