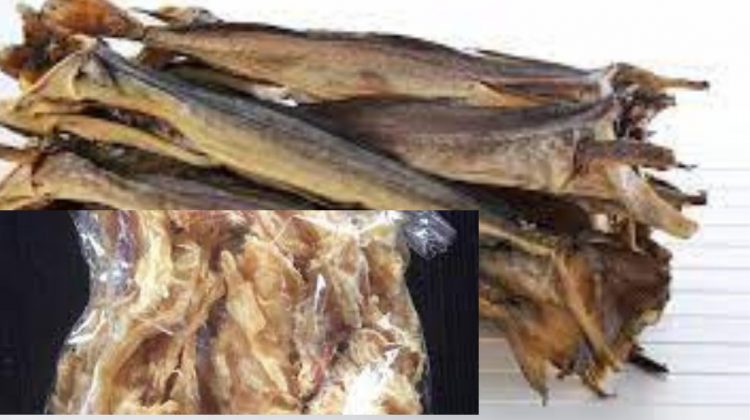 Stockfish is a common name for the Atlantic cod. Cod is a cold-water fish that can be found in the North Atlantic and Arctic oceans. The flesh of the cod is white and flaky.
Cod is often used in fish and chips, salt cod, and chowder. It is a popular ingredient in many Nigerian dishes, and it is often used to add flavor and protein to meals.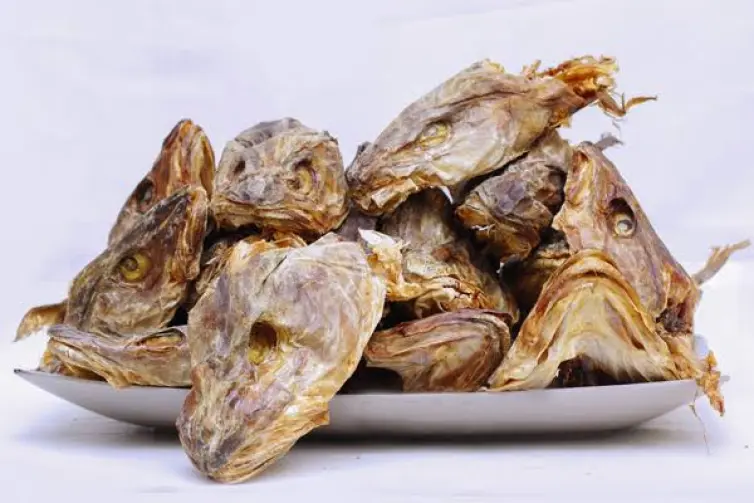 Stockfish can be used in stews, soups, and other dishes. It is also sometimes served as a side dish or appetizer. Have you tried using stockfish to prepare jollof rice before? If no, you are missing out. You need to give it a try and have this feel.
As an African lady, I grew up using it to cook all my soups and it always tastes so good. Stockfish is an ingredient you won't love to miss while making any Nigerian soup.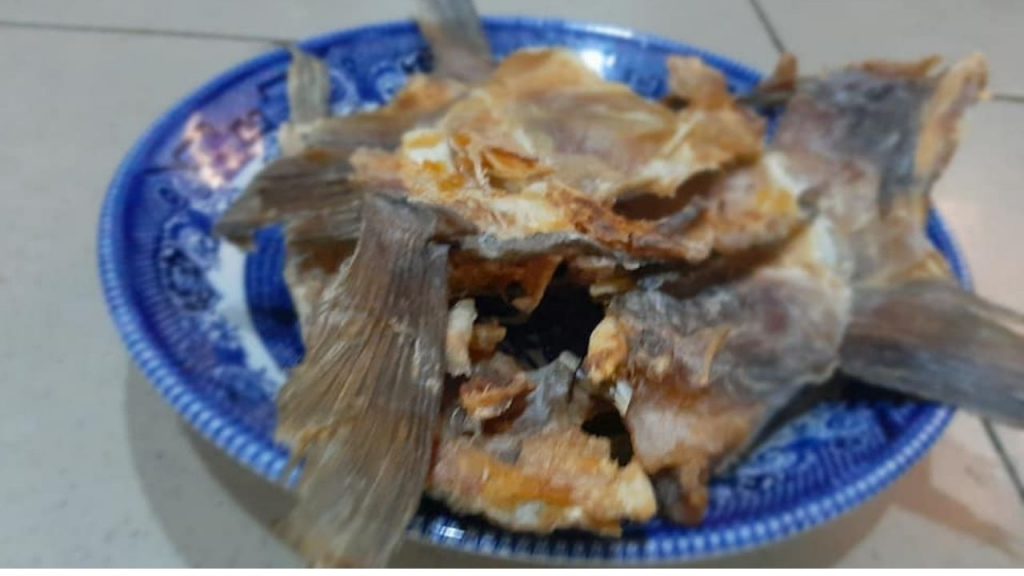 important of using stockfish to cook
There are many benefits to using stockfish when cooking.
One of the most important is that it is a very healthy protein source. Stockfish is high in omega-3 fatty acids, which are beneficial for heart health. It is also a good source of vitamin D, selenium, and magnesium.
Additionally, stockfish is low in fat and calories, making it a healthy option for those looking to lose weight or maintain a healthy weight.
Another benefit of using stockfish as a cooking ingredient is its affordability. Stockfish can be purchased for a fraction of the price of other protein sources such as beef or chicken. This makes it an economical option for those on a budget.
Finally, stockfish have a long shelf life and can be stored for up to six months without spoiling.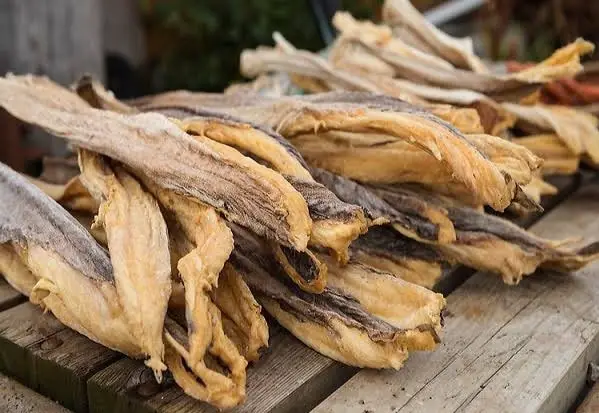 How to Wash Stockfish Before Adding To A Meal
Stockfish is a dried and salted fish that has been around for centuries. It is popular in many countries, especially in the Nordic region, where it is a traditional dish.
There are many different ways to prepare stockfish, but one of the most important steps is to wash it before adding it to food.
Washing stockfish is important because it removes the salt and any impurities that may be on the fish. It also makes the fish more palatable and helps to soften it so that it can be cooked properly.
There are several ways to wash stockfish, but the most common method is to soak it in water for several hours.
Another way to wash stockfish is to soak it in milk for several hours. This method is popular in Italy, where stockfish is often added to dishes like risotto and pasta.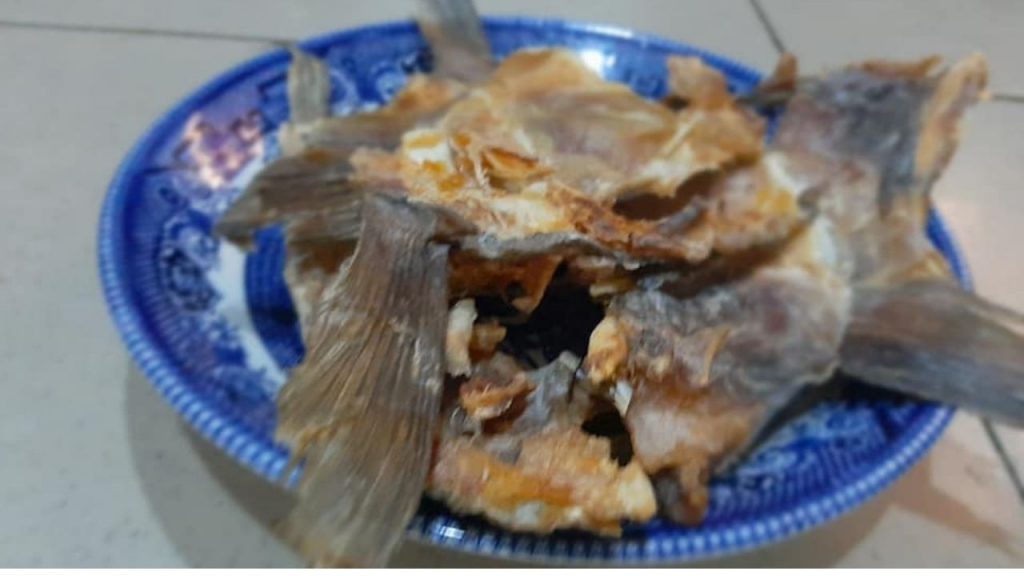 9 delicious recipes that use stockfish
Do you know what stockfish is? It's a dried, salted fish that is common in African and European cuisine. While it might not be the most popular ingredient out there, it's definitely worth giving a try! Here are 10 delicious recipes that uses stockfish:
Nigerian Stew: This dish is made with onions, tomatoes, peppers, and stockfish. It's a really flavorful and hearty stew that is perfect for winter nights.
Swedish Pea Soup: This soup is made with green peas, carrots, potatoes, and of course, stockfish. It's a great way to get some protein and vegetables into your diet.
Ghanaian Jollof Rice: This dish is made with rice, tomatoes, onions, peppers, and stockfish.
Nigerian jollof rice: Jollof rice is a popular dish in many African countries. It is made with rice, tomatoes, onions, stockfish, and spices. Jollof rice is usually served with chicken or beef.
Egusi soup: Egusi soup is a popular West African dish made with ground melon seeds, which are believed to be a source of protein and other nutrients. The soup is typically served with chicken, beef, or fish, as well as root vegetables such as yams, sweet potatoes, and cassava. Egusi soup is also often flavored with onion, garlic, ginger, and tomatoes.
Oha soup: Oha soup is a Nigerian dish made with fresh vegetables and stock. The stock can be beef, chicken, or fish. Oha soup is usually served with pounded yam, which is a starchy staple in Nigeria.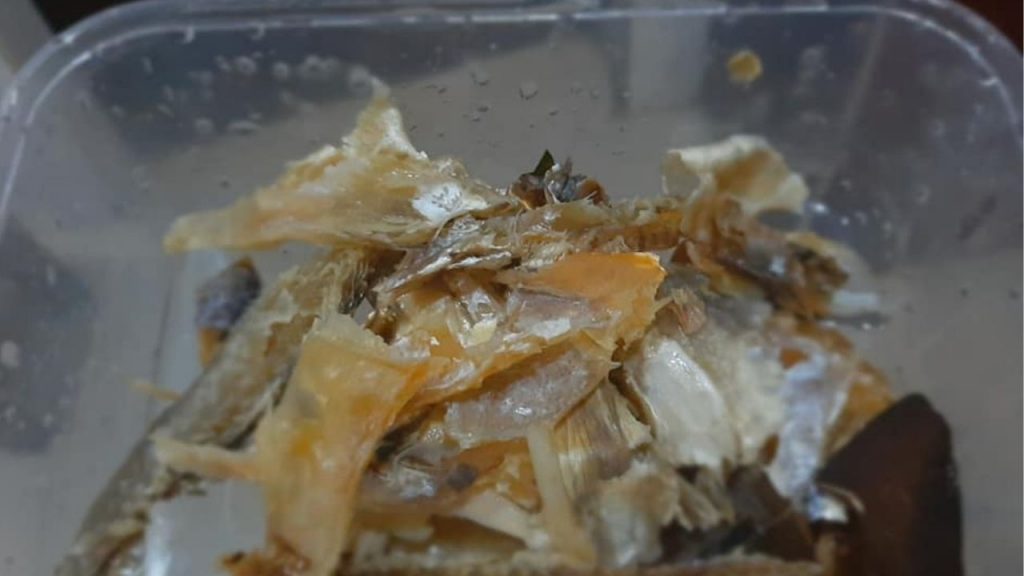 Vegetable soup: Nigeria Vegetable Soup is a delicious, healthy soup that is perfect for any occasion. This soup is easy to make and can be tailored to fit your specific taste preferences.
Ogbono Soup: Ogbono soup is a popular Nigerian dish made with ground Ogbono seeds, vegetables, stock, and meat. The soup is thickened with the ground Ogbono seeds, which gives it a unique and delicious flavor. Ogbono soup is often served with fufu, a starch made from cassava or yam.
How do you eat stockfish?
To eat stockfish, Wash it properly and use or soak it in water for day, changing water regularly. Once softened, remove bones and skin. Cook in stews or soups, or grill with seasoning. Its unique flavor and texture make it a delicacy in various cuisines. Adjust preparation based on personal taste and recipe requirements.
How long should you soak stockfish?
If you want soft and taste stockfish, wash it properly and soak with either hot or cold water and put it in the fridge for a day only.
What is the nutritional value of stockfish?
Stockfish is rich in protein, low in fat, and a good source of vitamins and minerals. A 3.5-ounce (100-gram) serving contains around 70 calories, 18 grams of protein, minimal fat, and notable amounts of calcium, phosphorus, and B vitamins. Its nutritional content makes it a valuable addition to a balanced diet.
Stockfish Chesss
Stockfish is a powerful open-source chess engine known for its exceptional strength in playing chess. It's one of the strongest chess engines available, employing advanced algorithms and deep analysis to make highly skilled moves. It's used by chess enthusiasts, professionals, and developers for analysis, training, and as a benchmark for evaluating other chess engines.
Stockfish is rich in protein, low in fat, and a good source of vitamins and minerals. A 3.5-ounce (100-gram) serving contains around 70 calories, 18 grams of protein, minimal fat, and notable amounts of calcium, phosphorus, and B vitamins. Its nutritional content makes it a valuable addition to a balanced diet.
stockfish online
"Stockfish Online" could refer to using the Stockfish chess engine in an online context. There are several ways this can be done:
Online Chess Platforms: Many online chess platforms like Chess.com, Lichess.org, and others allow you to play against Stockfish as one of their AI opponents or use it for analysis.
Browser Interfaces: Some websites offer web-based interfaces where you can directly play against or analyze positions using Stockfish without needing to download or install anything.
Stockfish App: There might be online versions or adaptations of the Stockfish chess engine that you can use directly in your browser or through an app.
Read More
13 low calorie McDonalds breakfast
McDonald's Spicy Nuggets are back.
Top 20 Low Sodium Fast Food In 2023
30 American Breakfast Food List 2023
7 Healthy Breakfast Foods That Raise Blood Sugar
52 Delightful Dinners, breakfast and lunch Across the USA.
Conclusion
In conclusion, Stockfish is a great choice for those looking for a healthy and affordable protein source. It is packed with nutrients and has many health benefits. Additionally, it is easy to prepare and can be eaten with many different types of foods. So, next time you are looking for a healthy meal option, give Stockfish a try.