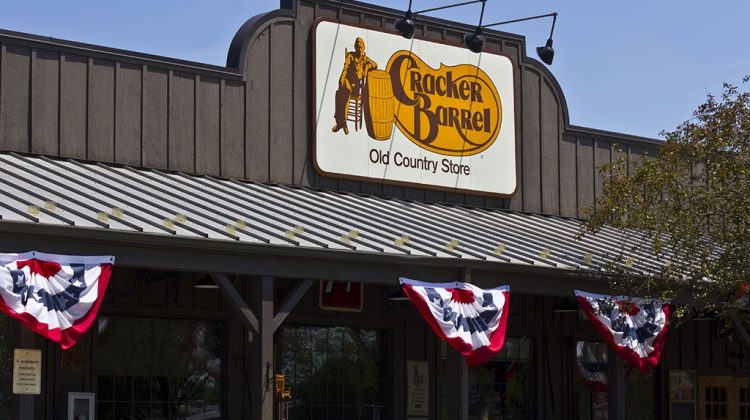 Cracker Barrel's 2023 customer base has been on a decline, but it's important to note that this isn't necessarily due to a sudden decline in the popularity of its cherished homestyle southern cuisine.
The second financial quarter, concluding on January 27, saw a 1.7% decrease in guest traffic, followed by an even more substantial 3.2% drop in the third quarter, which ended on April 28.
While Cracker Barrel had anticipated an improvement in traffic during the summer travel season in June and July, this optimism did not materialize.
In a recent earnings call, Cracker Barrel's President, Sandy Cochran, disclosed that the company once again observed "diminished traffic levels" in the fourth quarter. She also outlined various factors that, in her view, contributed to these declines.
Unfortunately, the trend of losing customers may persist throughout the remainder of 2023. During the recent earnings call, Cochran expressed the chain's belief that "these fourth quarter traffic trends will likely continue into the first quarter."
Cracker Barrel has formulated a comprehensive strategy to win back customers, which includes increased spending and marketing efforts, enhancements to the guest experience, and the introduction of a brand-new loyalty program. However, only time will reveal whether these initiatives can effectively reverse the company's traffic challenges.
1. Failure to Adapt to Changing Consumer Preferences
Another key factor contributing to Cracker Barrel's decline is its failure to adapt to changing consumer preferences. With an increasing focus on health-conscious eating habits, many consumers are seeking out restaurants that offer healthier options or cater to specific dietary needs such as vegan or gluten-free choices.
However, Cracker Barrel has been slow in expanding their menu offerings beyond traditional comfort food items like fried chicken and biscuits. This reluctance to accommodate evolving tastes could result in potential customers choosing other dining establishments that better align with their preferences.
2. Consumers are more worried about money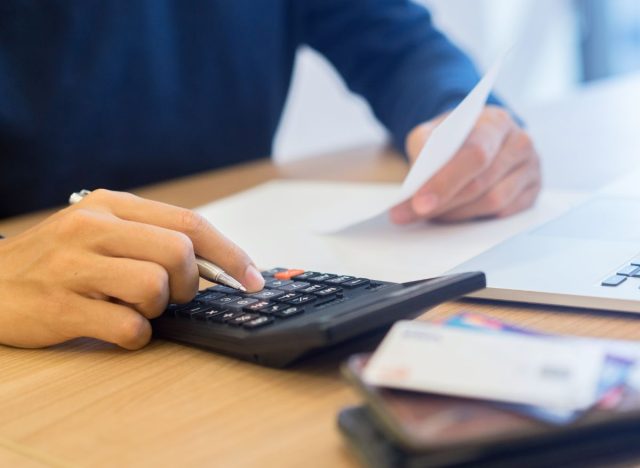 Much like numerous other restaurant chains, Cracker Barrel has implemented price hikes throughout the current year. In the chain's third quarter, prices surged by 8.8% compared to the previous year, and they experienced an 8.7% increase in the fourth quarter.
During both the third and fourth-quarter earnings calls, Cracker Barrel executives emphasized that they do not attribute the decrease in traffic to their own price adjustments.
However, they did acknowledge that the broader trend of rising prices across the restaurant industry may be dissuading budget-conscious diners from eating out as frequently.
Chief Marketing Officer Jennifer Tate remarked during the June earnings call, "We believe they're not necessarily reducing the amount spent per visit but rather the frequency of visits in our category. It appears that this is where they are making cutbacks."
3. changing demographics also contribute to Cracker Barrel's dwindling customer base.
Additionally, changing demographics also contribute to Cracker Barrel's dwindling customer base. The younger generations are more diverse than ever before and prioritize diversity and inclusion when choosing where to eat.
Changing demographics are a significant factor in Cracker Barrel's declining customer base. As consumer preferences evolve and diverse demographics seek different dining experiences, the chain faces challenges in appealing to new market segments while retaining its traditional customer base, impacting its overall customer numbers.
3. Marketing was lacking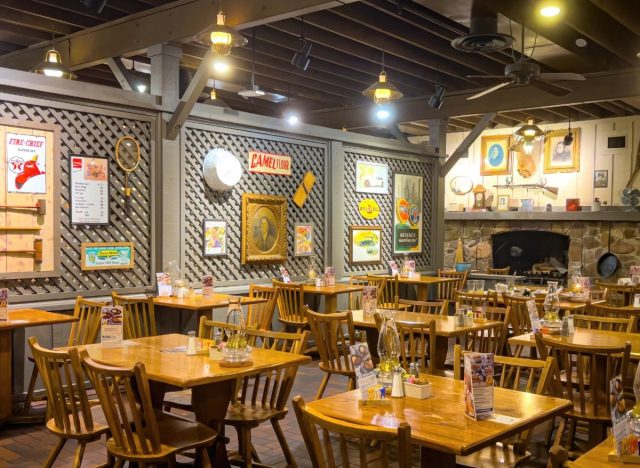 Inadequate marketing emerges as another significant factor potentially contributing to the recent decline in Cracker Barrel's customer traffic.
During the recent earnings call, Cochran explained that Cracker Barrel reduced its advertising expenditure in the fourth quarter, citing historical data that suggested it may not yield substantial results during that timeframe.
Furthermore, Cochran acknowledged that although there was some advertising, the "quantity and substance of our marketing messages in the fourth quarter fell short of our desired effectiveness."
In contrast, an amplified marketing approach is a pivotal component of Cracker Barrel's strategy to re-engage customers in the current quarter. Cochran outlined their plans to increase marketing spending, targeting a diverse range of core guests spanning various age groups.
Additionally, there will be heightened advertising efforts for value menu options, particularly the selection of 20 meals priced under $12.
4. Advertising competition has been fierce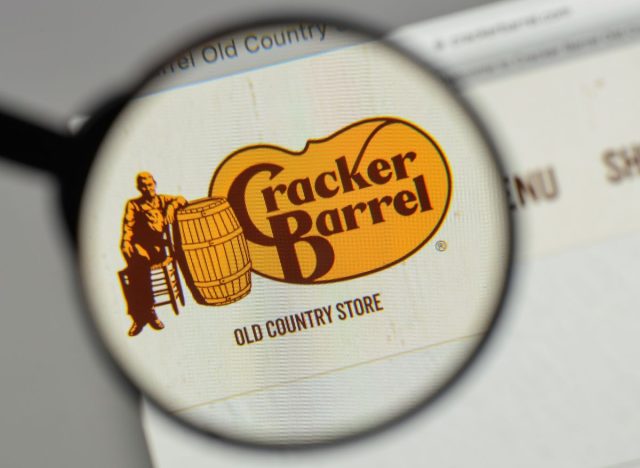 In addition to its own underwhelming advertising strategy, Cracker Barrel also attributes some of its challenges to the formidable marketing efforts of rival chains.
In the recent earnings call, Cochran briefly mentioned the "intensely competitive and promotional environment" that characterized the restaurant chain landscape during the fourth quarter.
Cochran acknowledged that despite the company's efforts to promote the value offerings on its menu, "our message struggled to stand out amidst the aggressive promotional advertising campaigns launched by our competitors."
Consequently, while Cracker Barrel reduced its advertising expenditure during this period, competing restaurant chains were vigorously promoting themselves, intensifying the competitive landscape.
5. the rise of health-conscious consumers has taken a toll on Cracker Barrel's traditional menu offerings

The rise of health-conscious consumers has taken a toll on Cracker Barrel's traditional menu offerings. In recent years, there has been a greater emphasis on healthier eating habits and transparency about ingredients.
While other restaurant chains have adapted to this shift by introducing lighter options and providing nutritional information, Cracker Barrel has lagged behind, sticking stubbornly to their classic dishes that are heavy on calories and sodium.
6. There's room for improvement in the guest experience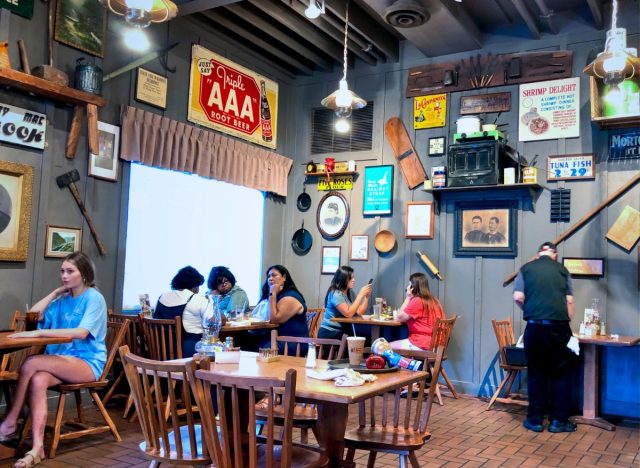 Beyond delivering delicious cuisine, ensuring an exceptional dining experience is pivotal for restaurant chains aiming to cultivate repeat customers.
During the recent earnings call, Cochran acknowledged that Cracker Barrel has room for improvement in this regard, remarking that "we still have opportunities when it comes to enhancing the guest experience."
Cracker Barrel's current focus is on augmenting its workforce, retaining personnel, and enhancing hospitality by allocating more hours to front-of-house employees.
Cochran mentioned that the company is already seeing progress in these areas, particularly following a period of declining guest experience levels post-Covid-19 pandemic, despite historically strong performance.
Furthermore, Cracker Barrel is actively working to enhance the customer experience by investing in employee training and development, simplifying restaurant operations, and optimizing or eliminating tasks that divert managers from their core focus, which should be attending to guests, employees, and the overall dining environment.
7. Lack of Diversity and Inclusivity
One major reason why Cracker Barrel is losing customers in 2023 is its perceived lack of diversity and inclusivity. As the world becomes increasingly diverse, consumers are looking for brands that embrace different cultures and backgrounds.
Unfortunately, Cracker Barrel's traditional Southern-themed menu and decor may make some customers feel excluded or unable to relate to the brand.
In order to stay relevant in today's society, it is crucial for Cracker Barrel to evolve and create a more inclusive experience that appeals to a wider range of customers.