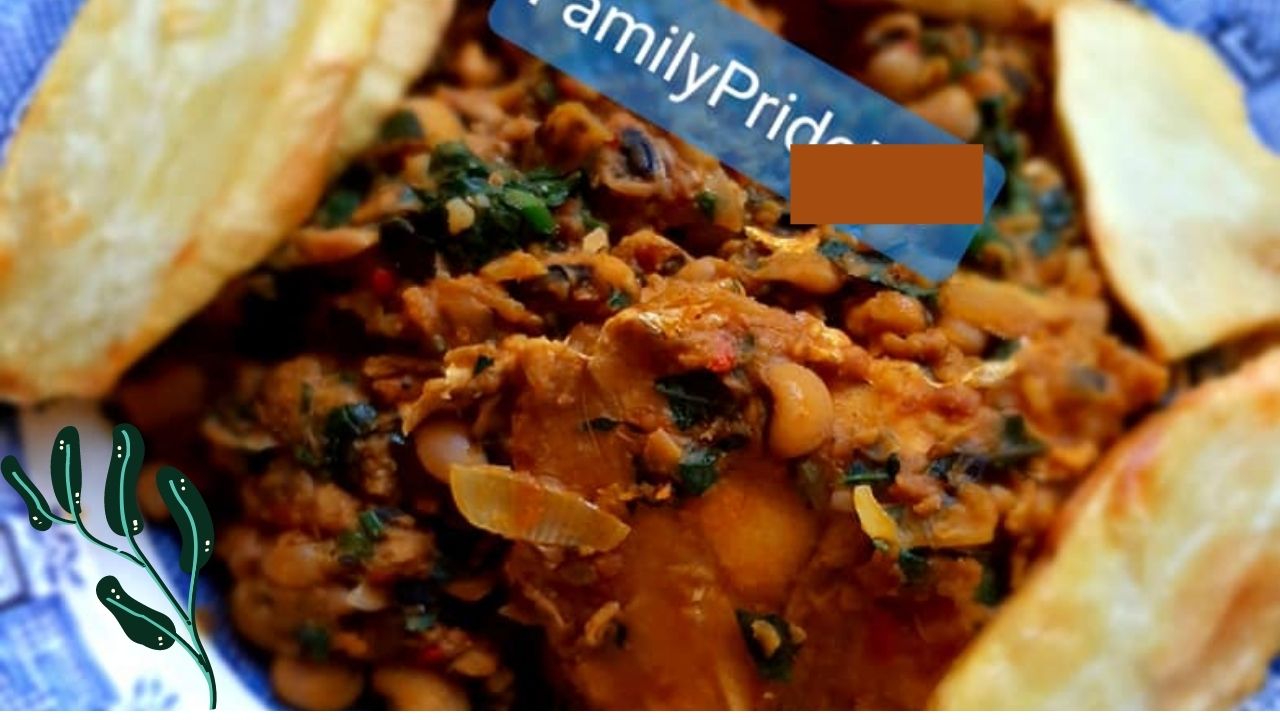 Please bettyfoody why beans and Fried Potatoes? Yes! it's my recipe that has gotten a lot of recommendations from my social media audience.
I thought it well to share the post on myFamilypride to explain in detail how you can Make Nigerian Porridge Beans and Fried Potatoes.
Yea! most of us might have tried a combination of beans with plantain, rice, and, spaghetti. What is so special about fried Potato. Read through and you'll get the full list.
Beans are commonly eaten around the world. In Igbo land, beans are known as Agwa while in Yoruba, beans are known as Ewa.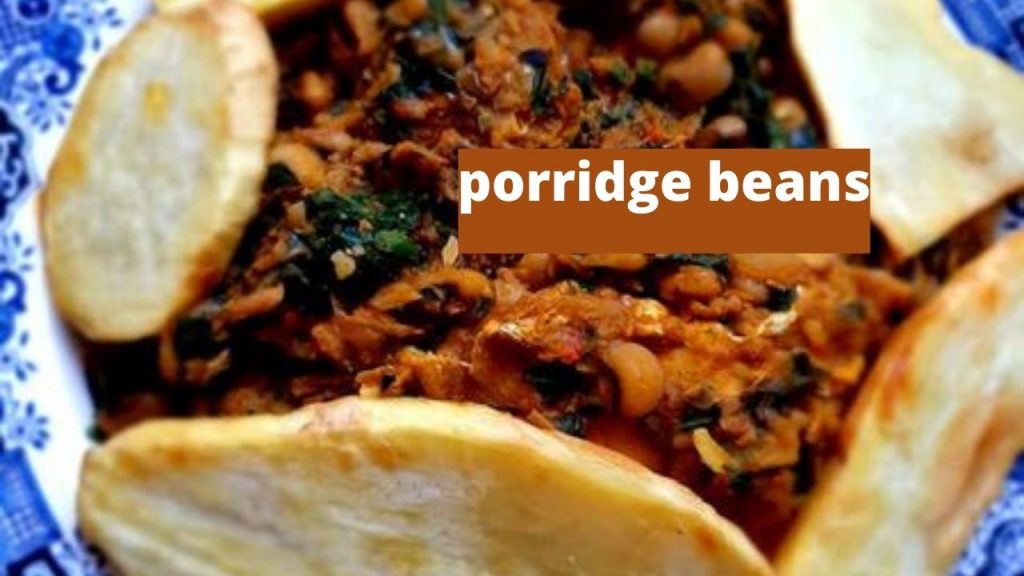 I was told when I was younger that eating a lot of beans and drinking milk aids growth. I couldn't believe it, as well didn't find it so funny because of the gas beans contain.
Actually, genetics is the only thing that plays a role in height. Eat all the beans you want and enjoy it but tall you shall not become. In some cases, beans can contribute a little if I must say something about this combinations.
But beans are high in fiber and they can help slow the absorption of sugar into our blood.
Beans have a vital nutrient that actually plays a vital role in our body. It is advisable as a mum to have beans on your family menu.
Beans is a seed of a plant called Fabaceae, beans are usually grown in pods that are capsules with plenty of beans inside, these pods are developed from flowers.
There are different types of beans:
Lima beans
Pinto beans
Garbanzo beans
Soybeans
Black-eyed beans
Red beans
Adzuki beans
Navy beans

I actually learned this potato frying method from my sister-in-law. Instead of the old way of adding sliced potatoes to my porridge beans. The first is also wonderful in fact, all always turn out delicious.
I fell in love with this method when I tasted it and it was awesome…and I tried it on my own and it came out well.
She equally taught me how to use uziza leaves and fresh pepper in cooking porridge beans.
After learning this particular method, when people talked about not liking beans it uses to surprise me, sometimes I just feel like expressing my love for beans to such people and how delicious and nutritious this particular food can be.
I know that the thought of eating beans has boring for you, maybe because of the color, the too much gas it contains, or how it tastes during consumption. You can actually enjoy and get to love beans after making use of the procedures here below.
Health benefits of beans
Beans contain carbohydrates for energy
Beans contain potassium: It serves the proper function of all cells.
it controls Appetite.
it lowers the risk of heart disease.
it Balances blood sugar.
beans are versatile.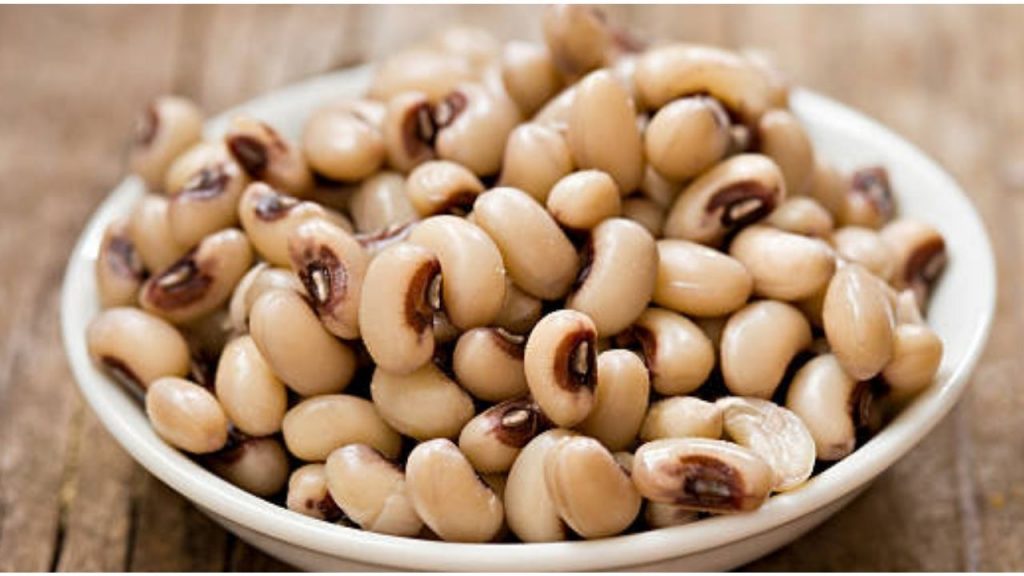 Here are the kitchen tools and utensils needed in preparing this amazing food.
cooking pot and cooking gas
kettle
bowl and sieve
kitchen knife and turning spoon
turning stick (optional)
A gallon of water and flat plate
Frying the potatoes helps you to consume the beans very fast.
Anyone that tries this method never stays the same with beans…believe me it would be one of the very best.
Beans really need your full attention during preparation, we are going to be using Black-Eyed-Beans.

Alright, let's get to the kitchen.
You must have at least:
1. 2 cups of beans
2. Stockfish
3. Crayfish
4. Seasoning cubes
5. Onions
6. Fresh pepper
7. Red oil
8. Vegetable oil
9. Uziza leaf
10. mivina (optional)
11. Potato
10. Salt
Cooking time 40_50 mins
Steps on how to cook beans porridge
You have to start by picking the beans, This method helps to separate sand, stones, and other particles from the beans
Boil enough water with your kettle and set aside: Using hot water in cooking beans helps the food to get done very fast.
What is the best way to cook beans
Add the two cups of beans to your cooking pot, pour half of the boiled water into the beans, and boil on high heat for about 2- 3minutes.
Sieve out the beans water, add a little water wash again without rubbing it then, sieve the water out and set the beans aside.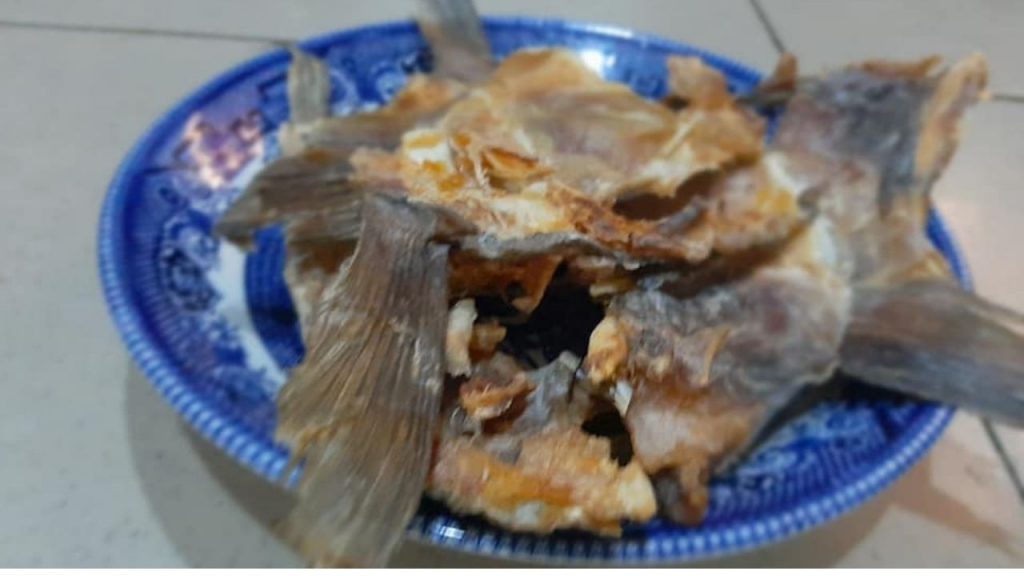 Wash the stockfish properly and boil for about 30mins.
If you're using two-burner gas stoves, make use of the second one by putting the boiled water into your pot beans and cooking while cooking the stockfish.
If not, Just put the beans back inside your cooking pot then, add chopped onions without adding the stockfish. Cook with high heat and keep checking the beans and topping up with water till the beans are partially soft.
Add in the stockfish, remaining chopped onions, crayfish, seasoning cubes, ground fresh pepper, salt, and moving to taste….stir and allow to boil for 3mins only.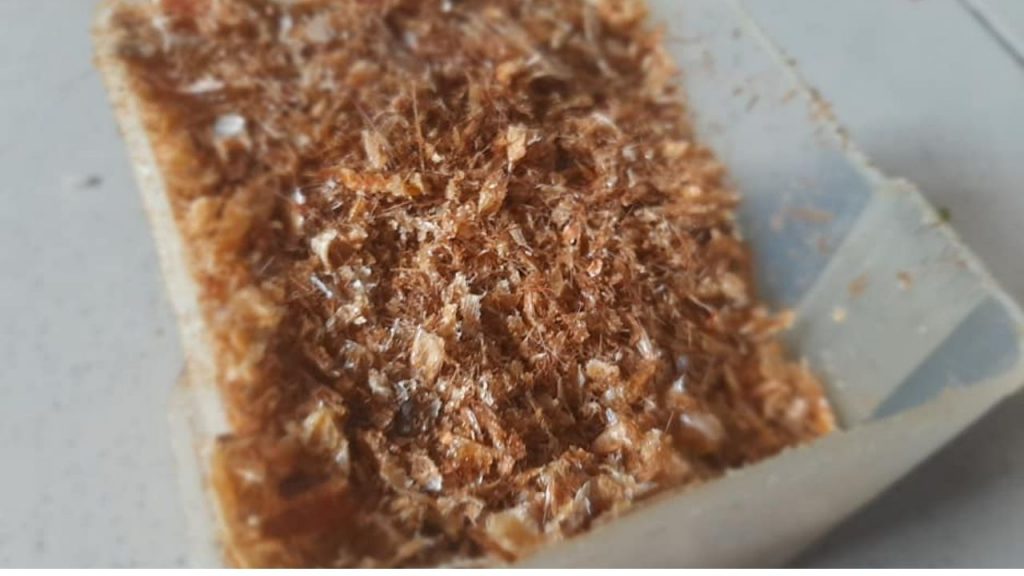 Add in your red oil, stir, taste, and adjust for seasoning cover and cook till done.
Add the uziza leaf stir then allow to cook for about 2mins then, turn off the heat, and bring it down.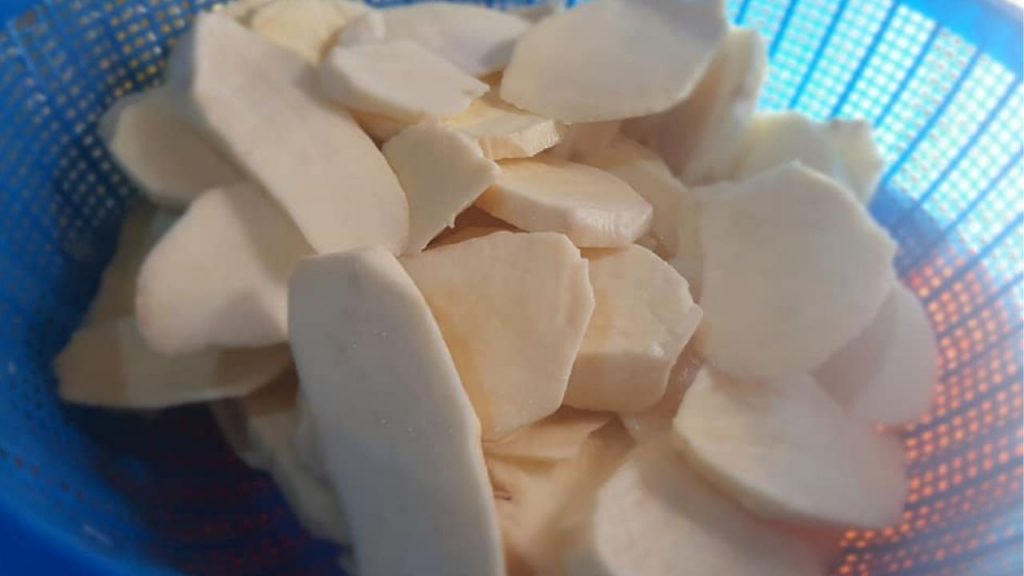 How to fry sweet potatoes in oil
Wash your Potatoes properly, peel the potatoes, slice it, wash it as well and salt it and allow for some minutes.
Rinse your frying pan….set it on fire and allow it to dry up the water.
Put vegetable oil in your cooking pot and allow to heat, add in the sliced potatoes and fry.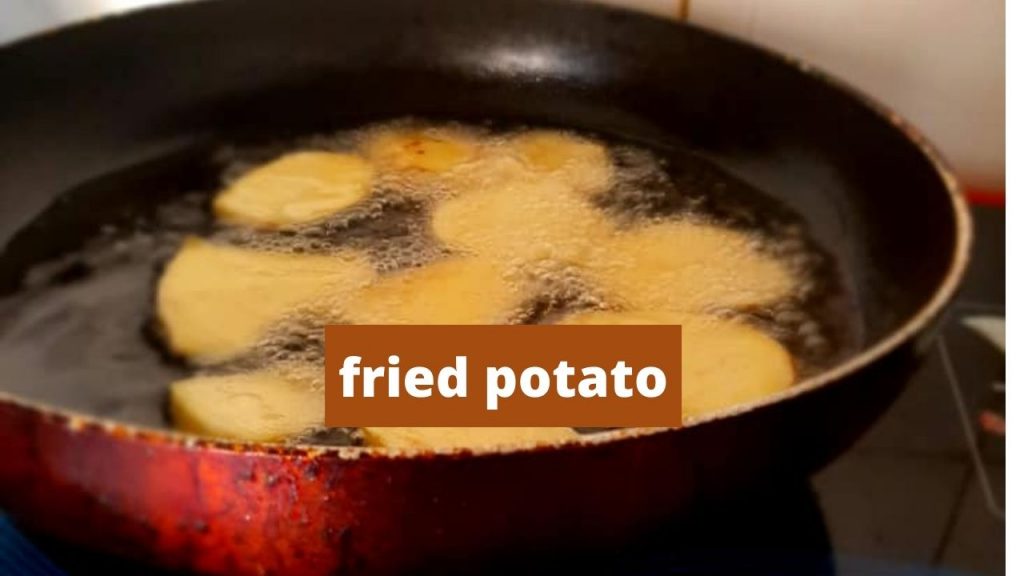 Turn every few minutes with ease until brown to avoid getting splattered with hot oil….but all don't need to be brown but well cooked.
Bring it out ….repeat the same process with other ones.
Then enjoy porridge beans fried potatoes, pap (Akamu) garri, fried plantain, or any drink of your choice…I love using exotic (pineapple or coconut nectar).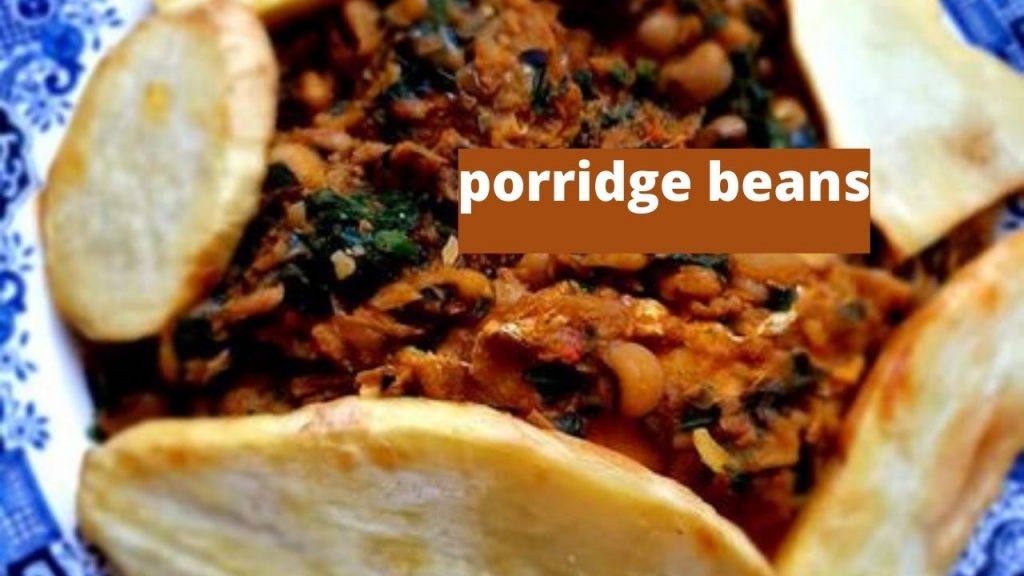 What are Nigeria beans called?
Nigerian brown is called cowpeas. Brown beans are a valuable crop that plays a significant role in the nourishment of Nigerians. They operate as the main source of protein in the shortage of sufficient animal protein.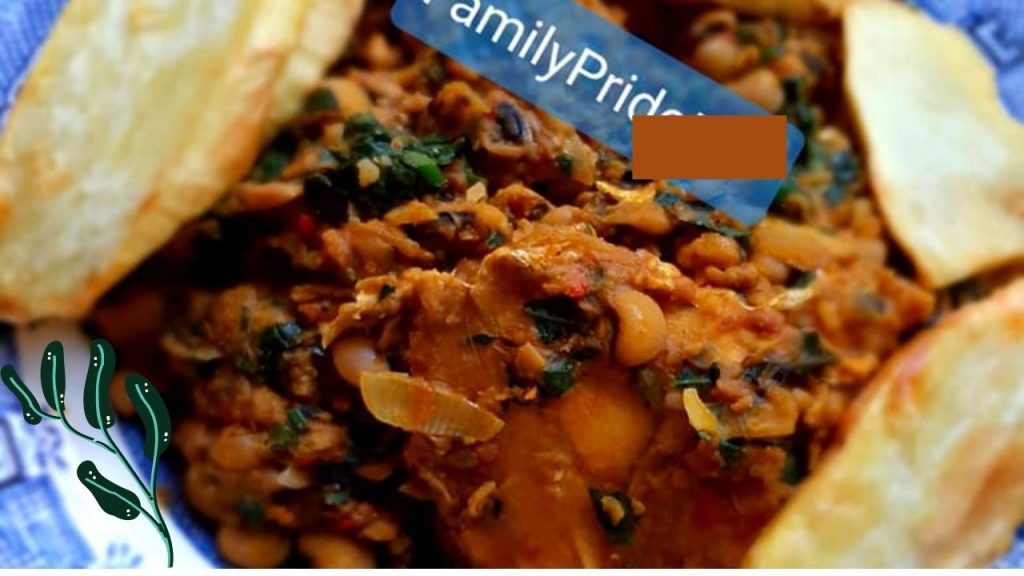 Conclusion
Eating Beans alone is very nutritious, but most times people don't like the look and therefore don't always want to have it all the time.
A combination of beans with rice, plantain, and spaghetti has proven to have been the most effective way of eating beans often.
The aroma of a fried potato has never been more inviting when it is been served with beans. Give it a try now and thank us later.