If you are looking for any native soup to cook try Achi. It is a great alternative to cocoyam and Offor as a thicker.
This is because it gives a traditional taste to soups such as Oha soup, and garden egg soup, as well.
Achi is a common and excellent thickener used in preparing different soups. Achi seeds scientifically known as Brachystegia Eurycoma seeds contain 56% carbohydrate, 15% crude fat, 9% protein, 4.5% ash, and 2.9% crude fiber.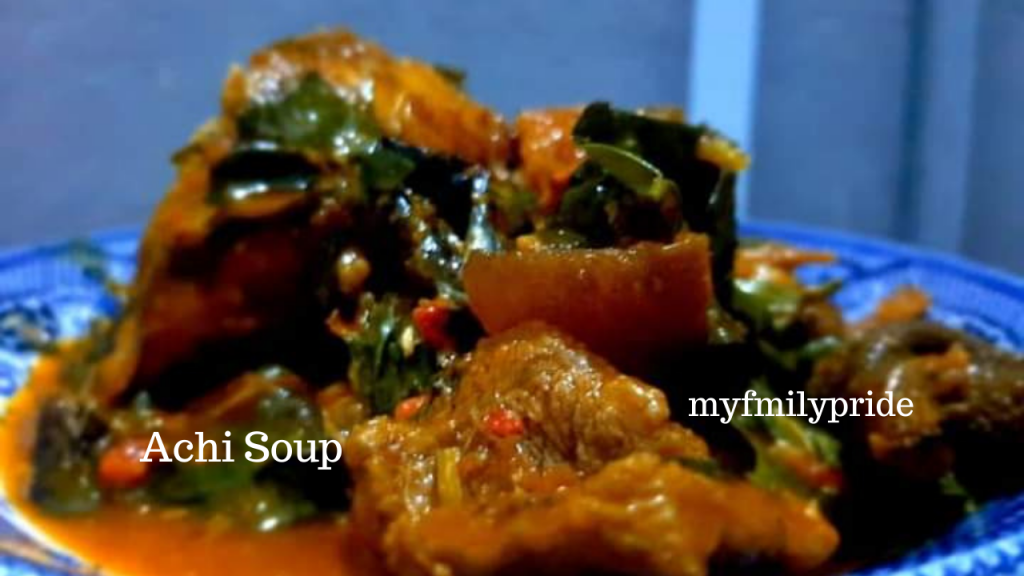 Achi promotes good health, it serves as an excellent source of anti-oxidant. Truly achi is Medicinal; using it as a thickener and vegetables can help promote your overall body metabolism.
I learned to prepare Achi soup from my mum when I was 15yrs, she is very good at that. she often prepares her Nigerian achi soup with roasted chicken, dry fish, stockfish, smoked fish, snail, etc. In one soup
In fact taste this Amazing soup you will definitely choose not to eat any other soup apart from achi soup prepared with roasted chicken.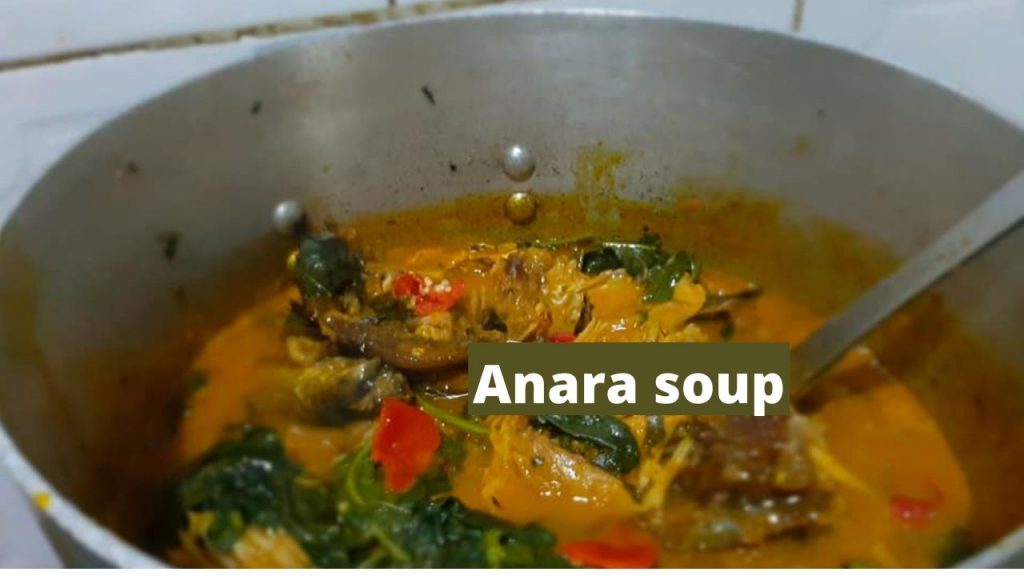 There are different ways you can prepare Achi soup;
it can be cooked with egusi and bitter leave
You can cook Achi soup with oha
You can prepare Achi only with fresh processed bitter leaf
Achi prepare Achi with Anara leaves (garden egg leaves)
It can also be cooked with Ugu (Fluted Pumpkin) but you have to consume it immediately because, if you live it for a long time, seriously you will not like the taste.
I love Achi soup because of its sweet taste I guess you will love to taste this Amazing soup as well. Our step by step here will help you to prepare it perfectly well.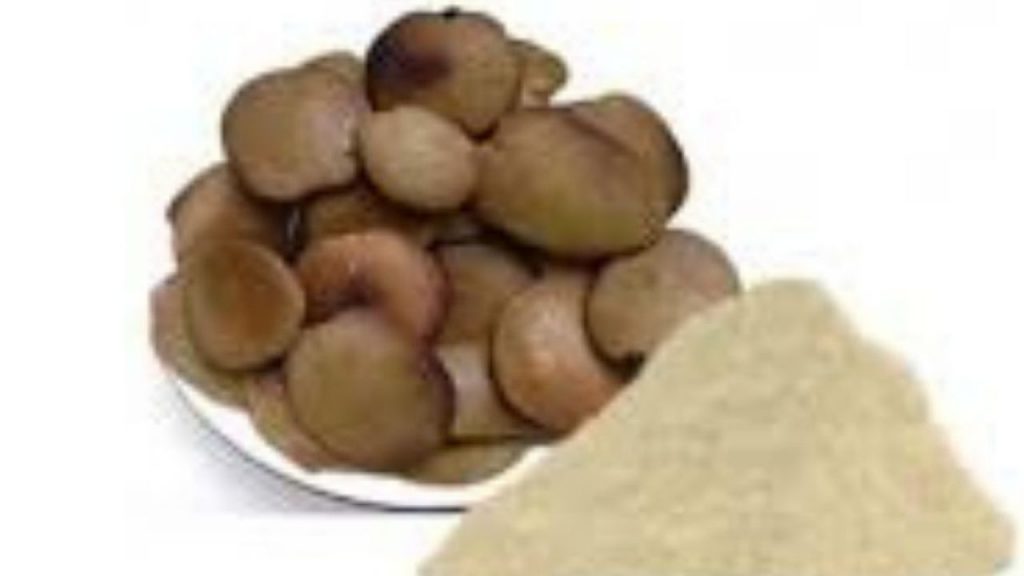 Alright, let's get into the business of cooking this Achi soup.
How To Process Achi Seed
If you happen to get Achi with shells, use your frying pan and fry it, put it inside a bowl of water immediately after frying, and leave it for about 50mins.
Drain the water and wash out the shell, wash it again and sieve out the water at least 8 good times. Make sure that the Achi looks neat without black spots or patches.
Soak in clean cold water and allow till the next day. Sieve water and get ready for grinding.
Grind with any blender of your choice that can do the work perfectly. I preferred using mortar because it enables me to grind my Achi very well.
Kitchen Utensils Need
Your cooking Pot and Stove
Kitchen Knife
Washing Bowl
Turning Spoon
Chopping Board ( optional)
Flat and Bowl plates for putting prepared ingredients.
Mortar and pestle
Ingredients for Achi Soup
Goat meat
stock fish (flesh or the ear part of the stock)
Salt
Ground crayfish
Dry fish
2 seasoning cubes
1 large onion
Snail (optional)
Palm oil
1 Medium smoked fish
Fresh pepper
Achi
Uziza leaf
Anara leaf
The process of preparing Achi Soup with Anara leaves (Garden egg leaves)
wash your Goat meat properly and set it aside. wash the stockfish and the dried fish with hot water, then use cold water and wash it about two to three times then, set aside.
Peel the onion and slice to the preferred size and set aside. Remove the smoked fish intestine, wash it, put it in a bowl, and keep.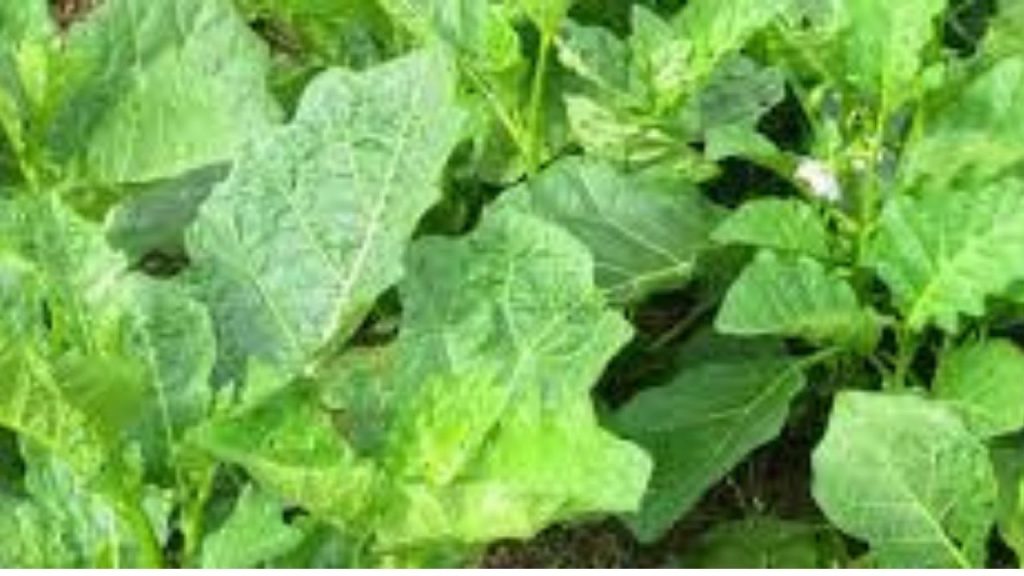 Just select the leaves, please don't wash any of the leaves yet, leave it until the soup is partially cooked, then you can now do the washing.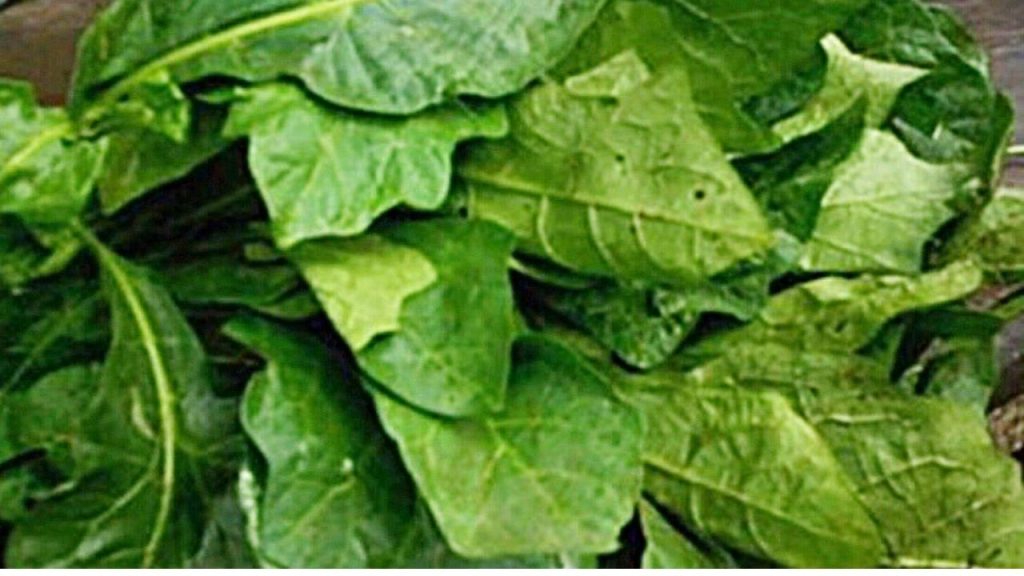 Achi Soup With Anara and Uziza Leaves.
Put the already washed meat inside your cooking pot, Add in the Stockfish, and put the Smoked fish as well. Add half of the cut Onion, half of the blended pepper, and Ground crayfish, then seasoning to taste.
Place on high heat and boil for about 30 minutes. Stir, cover the pot again, and cook for another 11mins. Wash the vegetables, cut them to any size of your choice and keep.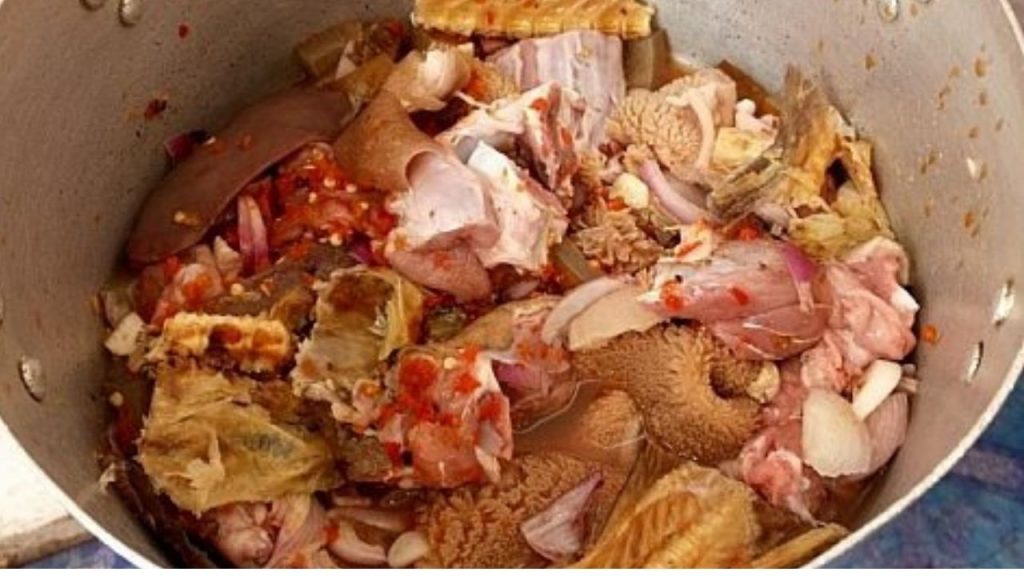 Bring your smoked fish out, put it in a bowl; cover it, and set it aside. Add the dried fish, half of the cut onions, salt, and seasoning cubes to taste. Cook with enough water (Please let the water pass the length of the meat small), and cook till perfection.
Bring out the quantity of the blended Achi you want, and put it in a soup bowl. Add enough red oil almost the size of your Achi inside the bowl. That quantity of oil helps the food to look Appetizing after cooking.
Add in little cold water, Stir the Achi, and scoop two turning spoons of hot water from the pot on the fire; stir very well then, add directly to the pot, turn the soup, cover, and cook.
Necessary info: To avoid lumpy and sticky Soup, please turn it very well inside that your soup bowl, even when you put it inside your cooking pot still stir it properly.
Keep turning every 3mins to avoid sticking, because, if Achi soup forms lumps or becomes sticky, it might be difficult to eat. But if you take care of it very well, you will definitely enjoy it.
Finally,
Stir the Achi soup, Add the smoked fish back now. ( The reason we removed it was to avoid scattering in the soup).
Stir and add your cut Uziza leaves, stir it again, cover, and cook till the Uziza leaves to release their aromatic flavor inside the soup.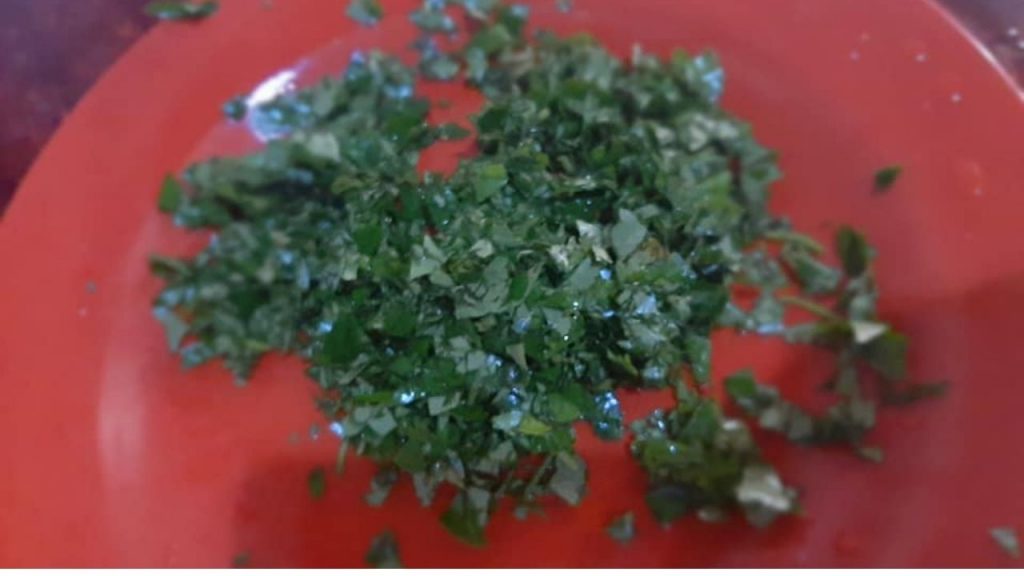 Add your Anara leaves, stir and bring them down immediately. Your Achi soup with Uziza and Anara leaf is ready.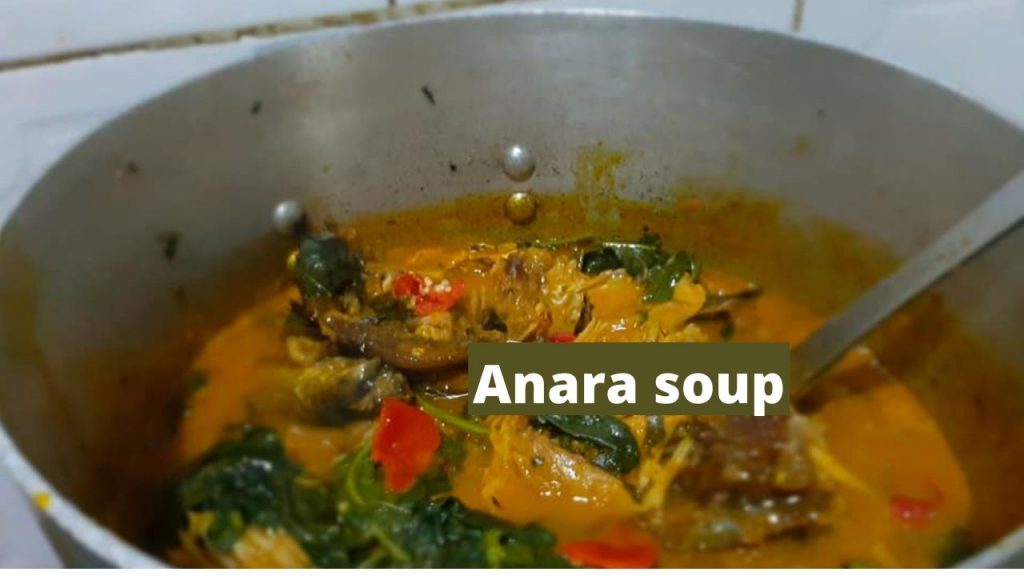 serve this delicious soup with Fufu, Garri, Semovita, in fact, any swallow of your choice. Enjoy your Food to the fullest
Other Nigerian soups you might love to try
We as well have this
Conclusion
In conclusion, this article has shown you how to cook a delicious achi soup on a low budget. With just a few simple ingredients and a little bit of time, you can create a hearty and healthy meal that the whole family will enjoy. So next time you're looking for an easy and affordable way to feed your family, give this recipe a try.