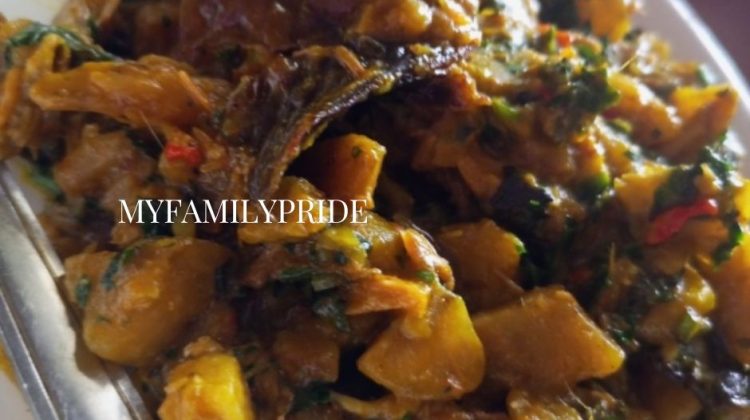 Cooking ripe and unripe plantain porridge in less than 40 mins is a great way to make a delicious meal quickly.
Many African households will cook this dish with either ripe or unripe plantains, depending on the recipe they use.
This article will give you some useful tips and tricks on how to prepare your porridge quickly and easily, so that you can enjoy it in no time at all!
First of all, choose the right type of plantain for your porridge – either ripe or unripe. Ripe plantains are sweeter and easier to mash up, while unripe plantains have a more subtle flavour which can be enhanced by boiling them first.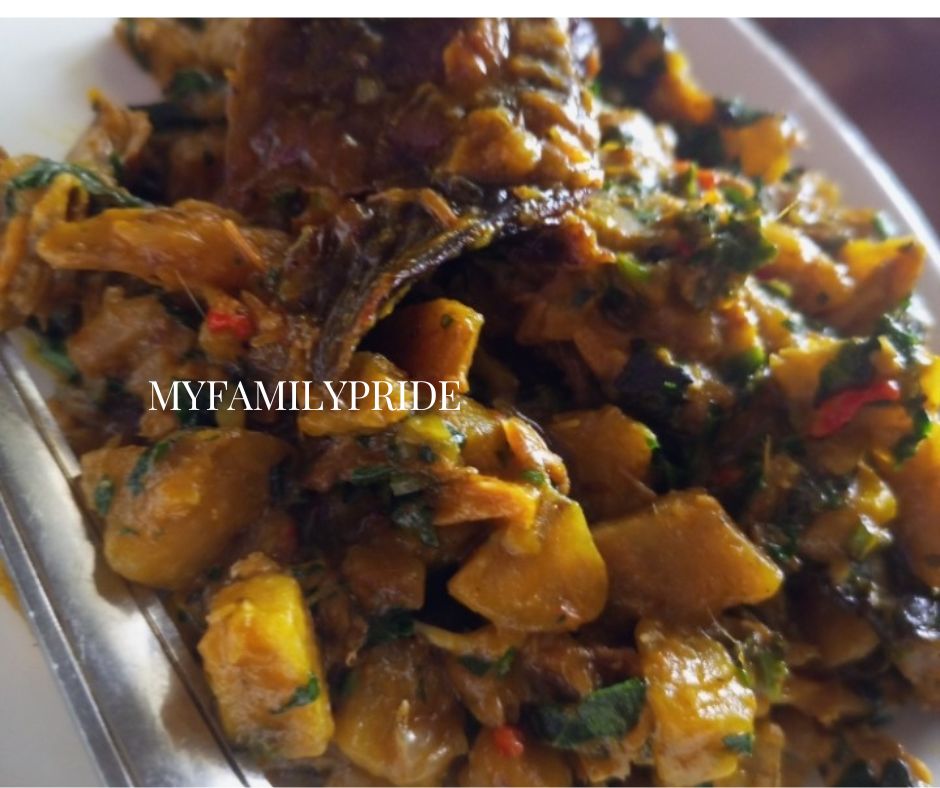 Cooking is an art, and knowing how to prepare plantain porridge has been a great gain for my family.
Plantains are known to be rich in vitamins, minerals and dietary fiber, making them an excellent ingredient for creating dishes that promote good health.
My family enjoys the unique flavor of the porridge, which is made with boiled ripe plantains, cooked into a thick liquid consistency with spices.
For me, preparing this porridge has become part of our daily meal routine. We usually enjoy it as breakfast or lunch because it doesn't take much time to make. It can also be served as a side dish for dinner or even as dessert when paired with some fruits and cream or honey syrup.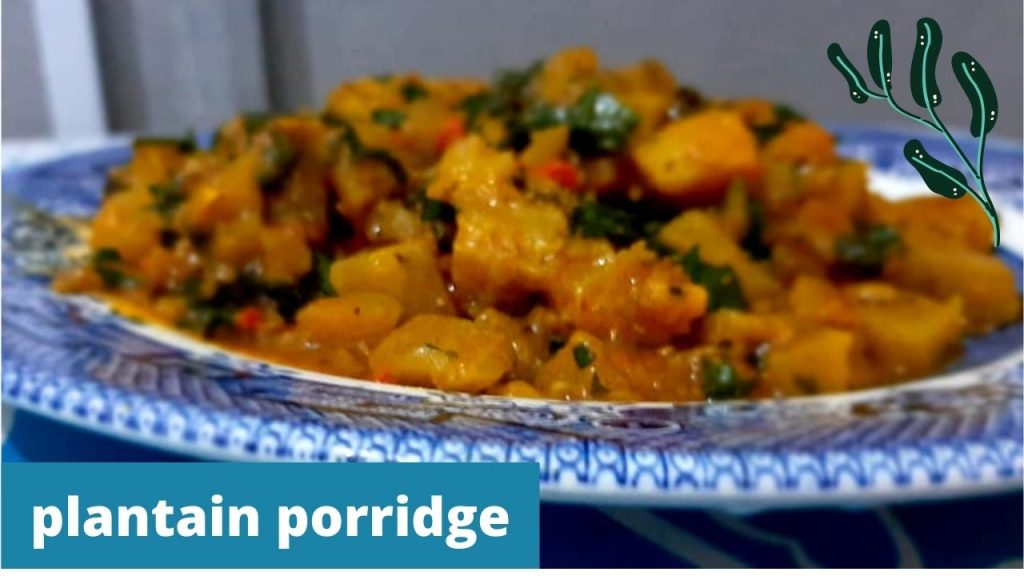 Yes, cooking plantain porridge is an easy and delicious dish that can be enjoyed for breakfast or lunch. With just a few simple ingredients, you can easily make a hearty meal in no time. In this article, I will provide instructions on how to cook plantain porridge with ease.
Looking at the highlight of the content below, you are sure you are at the right place to learn how to cook Yummy ripe and unripe plantain porridge.
There is no one recipe for this healthy meal. Every plantain lover must love this recipe. This is just plantain porridge prepared with ripe and unripe one, in fact so appetizing. Just give it a try.
plantains are rich in magnesium, iron, potassium, fiber, vitamin A,C, and B6.
Cooking time: 40 minutes
Ingredient
Big 4 Ripe and big 5 Unripe plantains.
2 handful Pumpkin leaf (ugu).
Small Scent leaf (optional).
Uziza leaf.
6 seeds of Fresh tomatoes.
4 shombo peppers and 2 habanero peppers.
Hand full ground crayfish
Cooked Stockfish or Goatmeat
1 Dried fish. (I will be using Bonga fish).
Periwinkle
1 medium onion
Palm oil
seasoning cubes and salt to taste
Plantain Porridge Nigerian
Firstly wash your hand properly with soap and running water.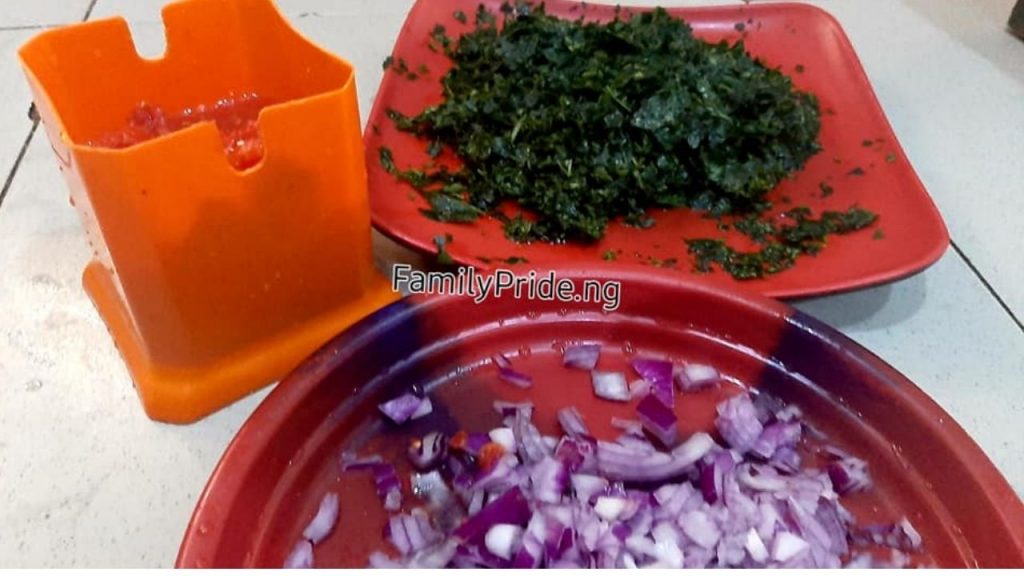 Ripe and Unripe plantain: peel, wash and cut them separately.
Pumpkin leaf: Select the Ugu. wash it thoroughly about 5-6 times, chop with your chopping board then, put in a bowl and set aside.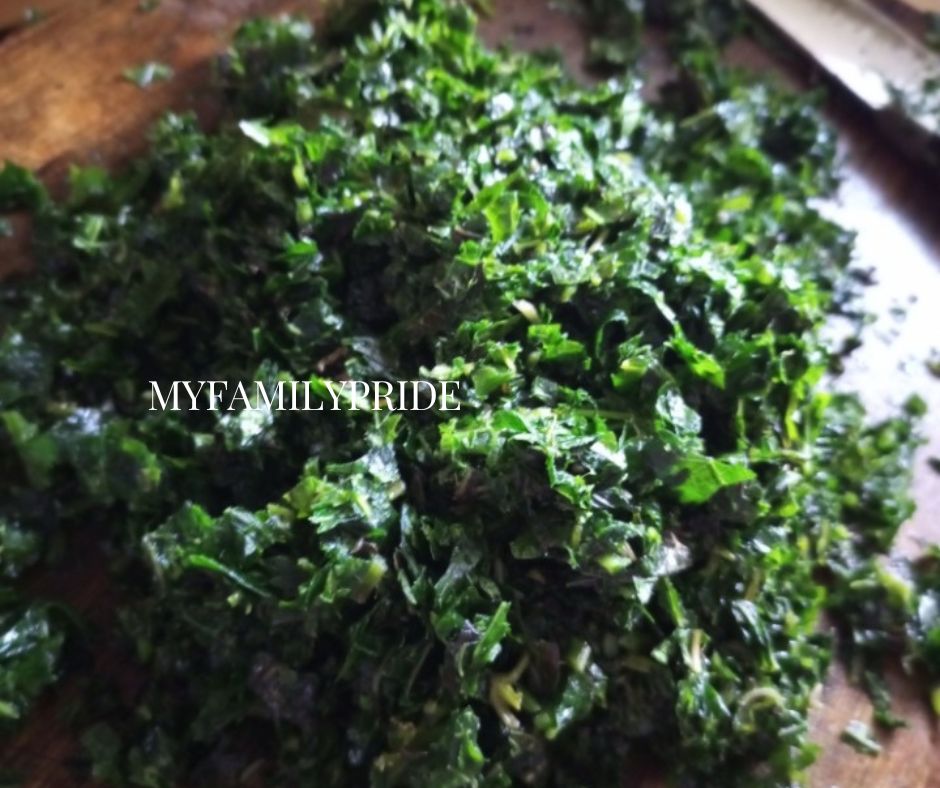 Scent leaf and Uziza leaf: Pick them, wash and cut them together.
Tomatoes and pepper: Wash them properly and blend with your manual blender.
Bonga fish: Debone the fish then, wash and set aside.
Onion: peel the onion, wash it, then, cut it into tiny cubes.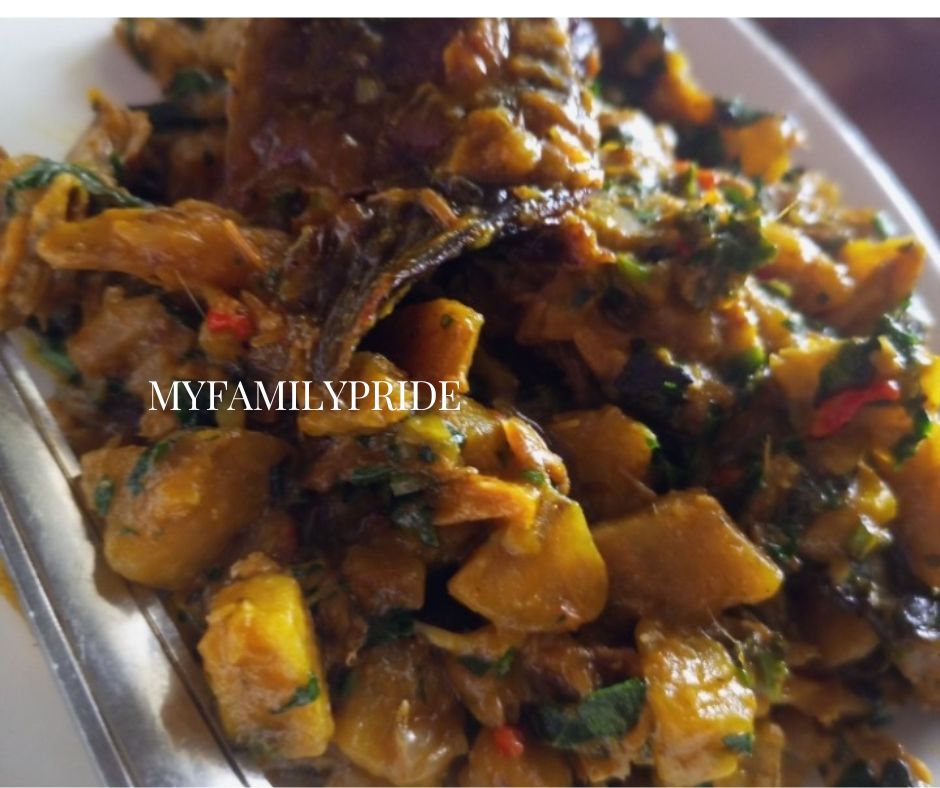 Alright let's start the main business
Procedures on how to cook ripe and unripe plantain porridge with periwinkle
step1: Rinse your cooking pot very well, add the unripe plantain and half of the chopped onion.
step2: Add water, goatmeat, or stockfish to it, seasoning cubes then, cover and cook for about 20mins.
step3: Add the ripe plantain, ground tomatoes, ground pepper, palm oil, periwinkle, and the ground crayfish as well.
step4: Stir, then cover and cook for about 15 minutes. Once cooked stir and taste for seasoning then, adjust if needed.
step5: Put the cut Scent leaf and Uziza leaf, stir and cook for 3mins.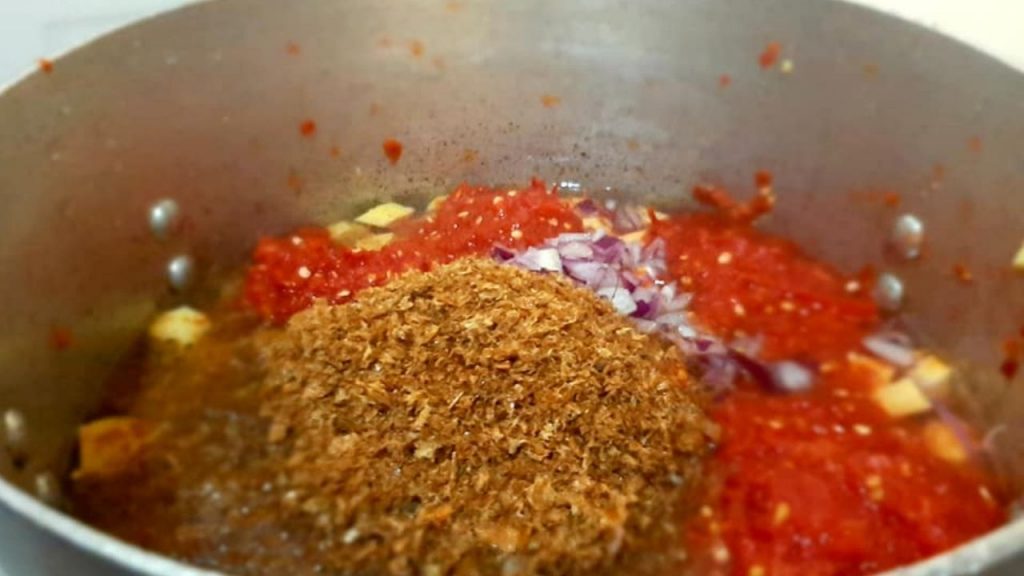 step6: Add the pumpkin leaf ( ugu) to the porridge, and stir continuously for at least a min and 30 seconds.
step7: Bring it down and stir till the plantain is fully coated. Your porridge is ready then, serve hot with any drink of your choice, and thank me later. Love you guys.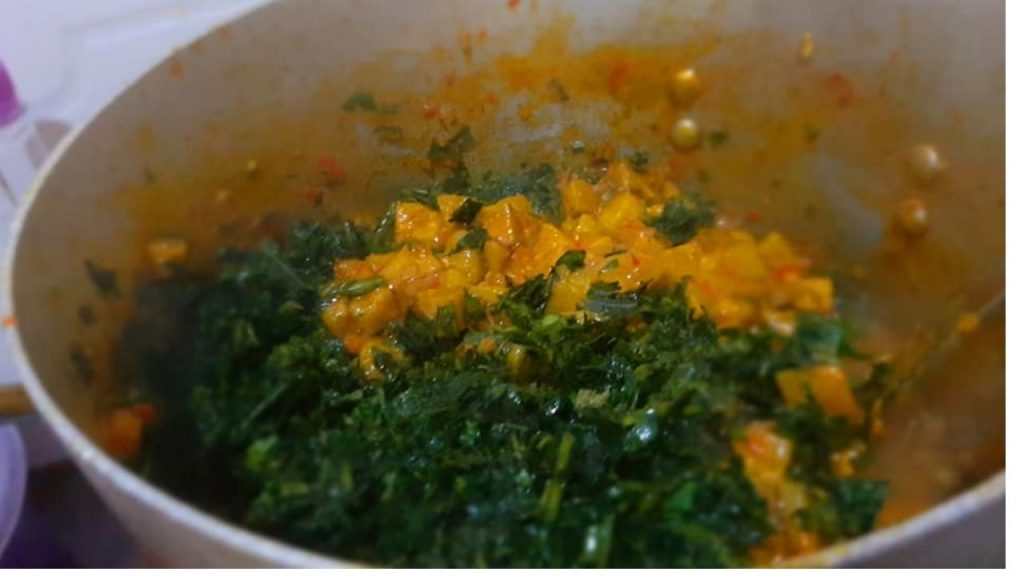 This quantity can serve only 7 people. So be careful while serving. At least two turning spoons of the porridge per person first, before topping up.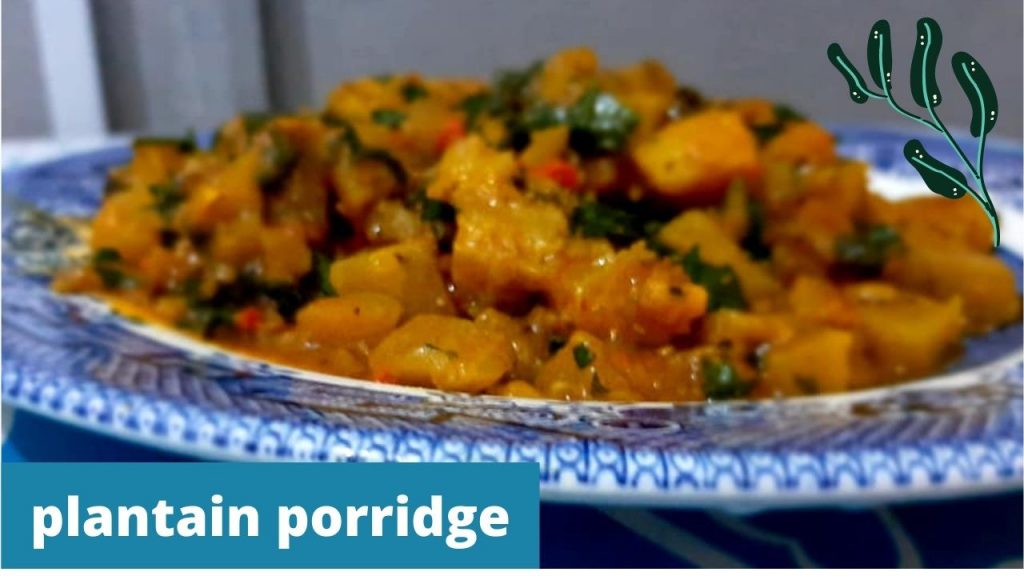 Other rice recipes you might love to try.
Frequently Asked Questions
How long does it take to cook unripe plantain?
Unripe plantain can be a great addition to any dish. It takes about 30-35 minutes to cook unripe plantain depending on the desired texture and consistency.
The time it takes to cook unripe plantain also depends on the method used for cooking, such as boiling, frying or steaming. Cooking times may vary slightly from one recipe to another but overall, it is a fairly simple process that requires minimal effort.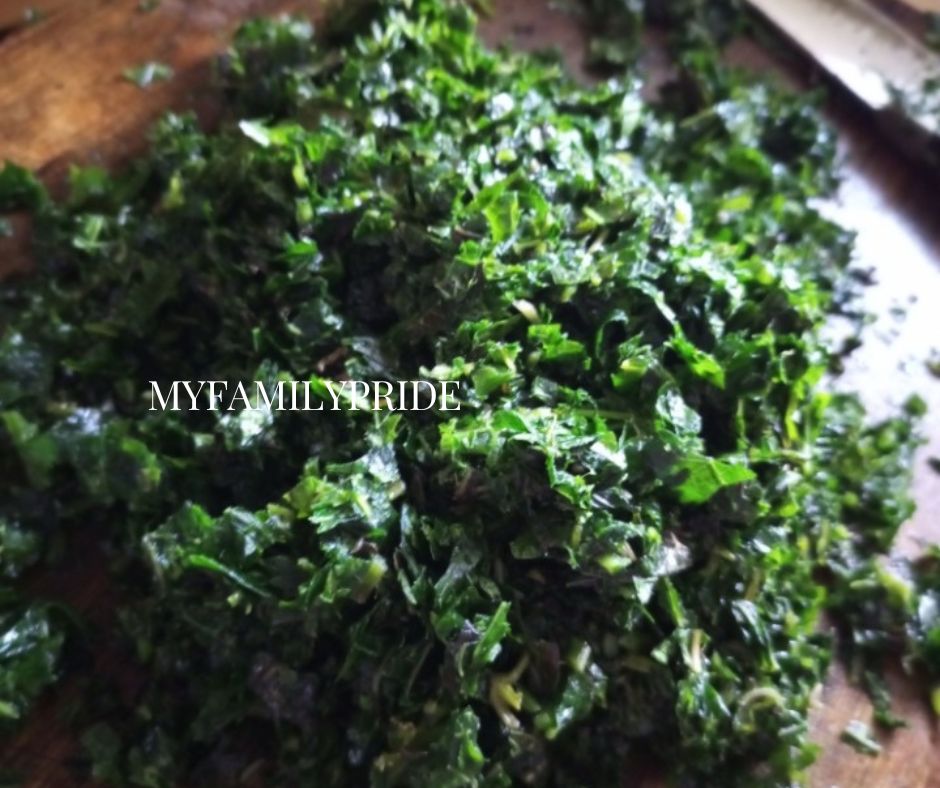 What does boiled unripe plantain do to the body?
In conclusion,boiled unripe plantain offers a number of health benefits. It is rich in dietary fiber, potassium, and Vitamin C, which help to normalize blood pressure, regulate digestion, and improve overall health.
Boiled unripe plantain is also a great source of energy and can be used as a tasty alternative to starchy potatoes or grains.
Not only is boiled unripe plantain a nutritious food choice, but it can also help you maintain your weight when eaten in moderation.
Can I boil unripe plantain?
Boiling unripe plantain can be a delicious and nutritious meal, as long as it is done properly. Boiling an unripe plantain requires peeling the skin, cutting into small pieces, and adding salt to taste.
Boiling the plantain in water is also recommended to ensure it cooks properly. The resulting boiled unripe plantain will have a slightly crunchy texture and a sweet taste that can be enjoyed as part of any meal.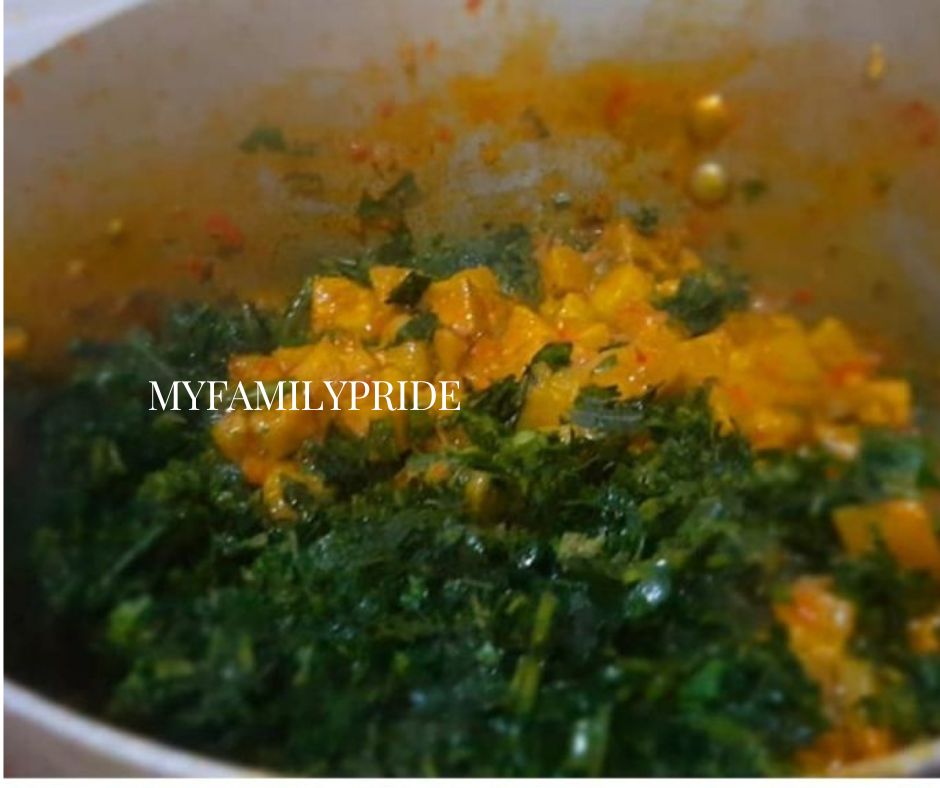 Is unripe plantain porridge healthy?
Unripe plantain porridge is a healthy meal option with many benefits due to its high fiber content and low glycemic index. Unripe plantain porridge can also help reduce sugar cravings, as it prevents a sudden spike in blood sugar levels.
Additionally, unripe plantain porridge has a range of other health benefits like regulating hormones, aiding digestion, and aiding weight loss.
How do you boil unripe plantain in Nigeria?
Boiling unripe plantain in Nigeria is a simple and effective way to enjoy the delicious fruit. When boiling, it is important to clean the plantains and remove any dirt or grime.
Then, using a large pot, add enough water to cover the plantains completely and bring it to a boil.
Add some salt for flavor and boil for about 20 minutes until the plantains are softened. Serve hot with your favorite condiments or add them to your favorite soup or stew.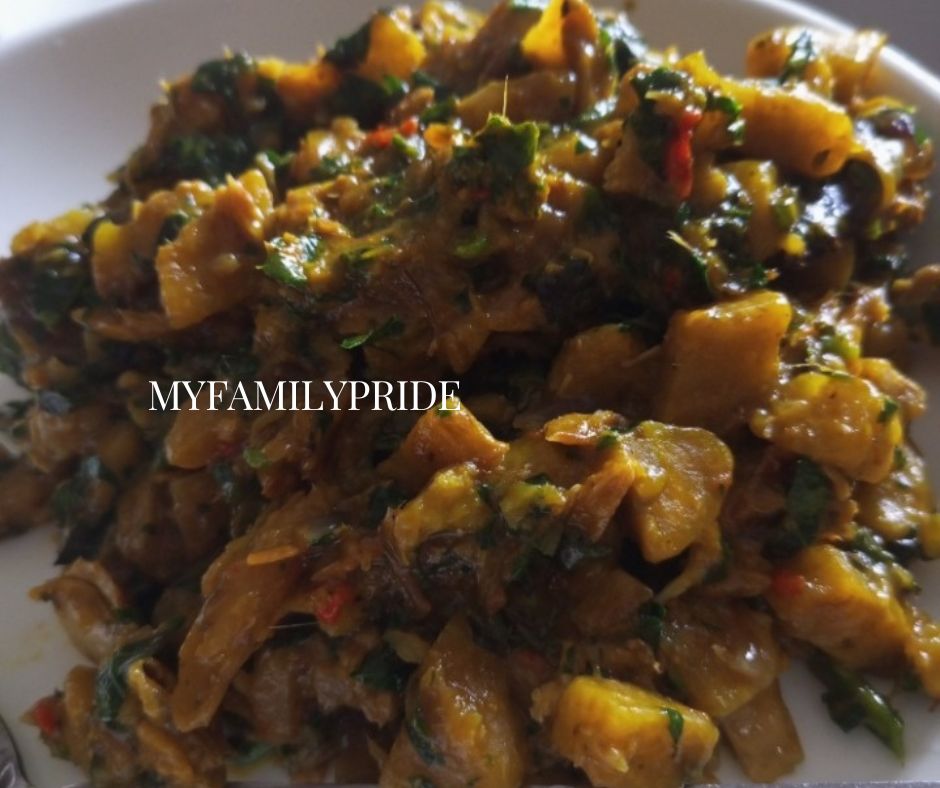 What does ripe plantain do for men?
Ripe plantain offers numerous health benefits for men. It can help them improve their immune system, reduce inflammation, optimize digestion, and maintain a healthy weight.
Ripe plantain is also high in essential vitamins and minerals that make it an important part of a balanced diet. With its ability to reduce the risk of certain diseases and its many health benefits, men should consider adding ripe plantain to their regular diets to reap all its nutritional goodness.
Does plantain draw out infection?
There is some evidence to suggest that plantain has natural antibacterial and anti-inflammatory properties and can help draw out infection when applied topically.
However, the limited scientific research available on this topic does not provide clear evidence to support this claim.
Therefore, it is important that individuals speak with a healthcare professional before attempting to use plantain as a form of treatment for any medical condition.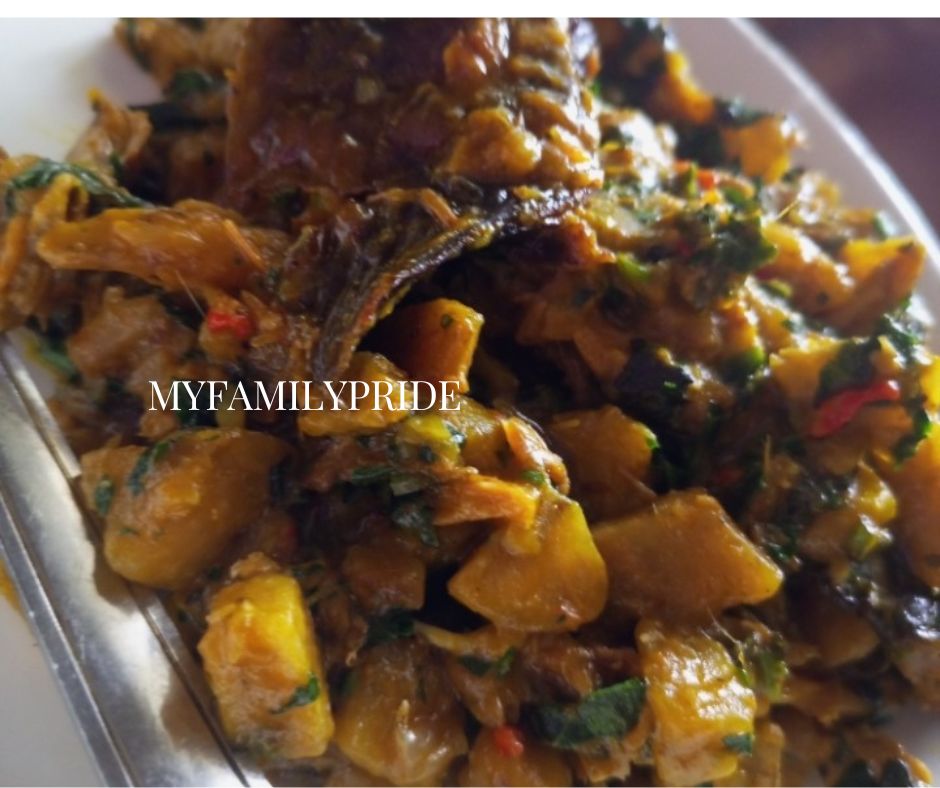 Can a pregnant woman eat unripe plantain porridge?
It is safe for a pregnant woman to consume unripe plantain porridge as long as it is cooked properly.
However, if the woman has a medical condition that requires her to adhere to a special diet or if she experiences any abdominal pain or discomfort after eating the porridge, she should seek professional medical advice.
Porridges are nutritious and provide a good source of carbohydrates and protein, which is beneficial to both mother and baby during pregnancy.
Does plantain stop bleeding?
Plantain has many potential health benefits, such as its ability to reduce inflammation and stop bleeding. Its astringent and styptic properties make it an excellent natural remedy for cuts and scrapes.
Moreover, plantain is safe and affordable, making it a great choice for those seeking a natural way to treat minor wounds. Research has shown that plantain extract can be used to stop the bleeding from cuts, scrapes, and other wounds, although more research is needed.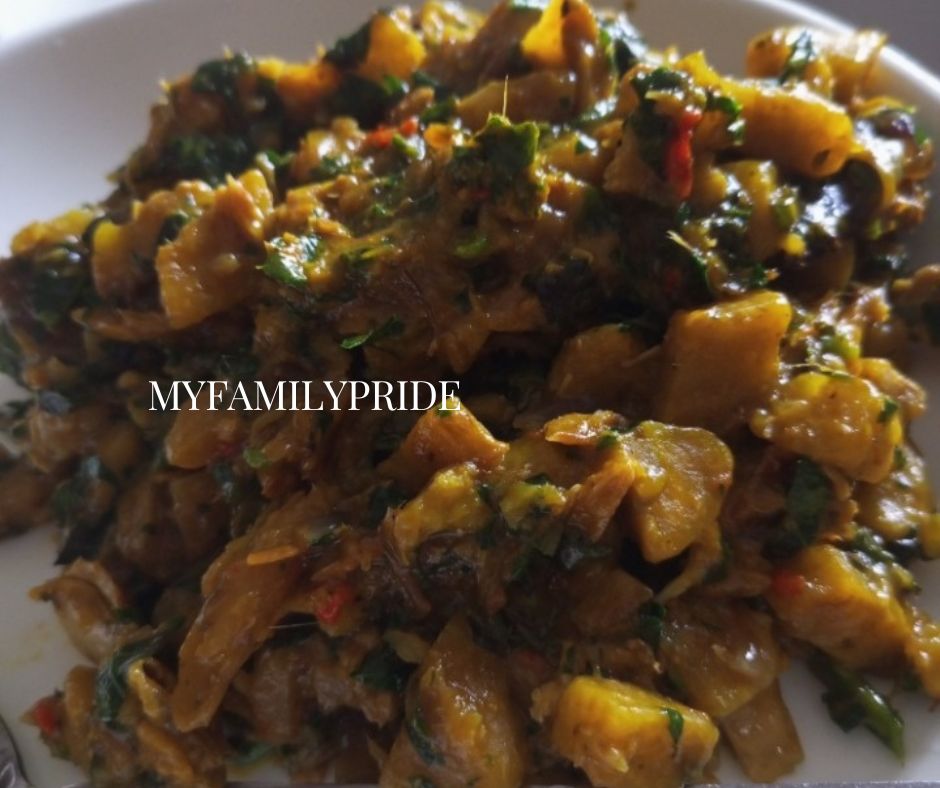 Conclusion
In conclusion,cooking ripe and unripe plantain porridge can be done in less than 40 minutes with the right ingredients and method.
With this recipe, you have a simple yet healthy meal that is perfect for any time of the day. This delicious porridge will keep your stomach full and your taste buds happy.
Don't forget to top it off with roasted groundnuts, honey or other toppings to make it extra special. So why not try cooking this tasty and nutritious plantain porridge today?