I love plantain porridge so much. I don't know about you. You might not so much love it. Am not against that.
But in this post, I am going to be teaching you how you can actually prepare delicious plantain porridge that you won't miss cooking every weekend.
Knowing how to prepare plantain porridge has been a great gain for my family. This is because my Dad tends to love plantain porridge and nobody knows how to cook it very well.
Even my kitchen tutor (mum), It was somehow difficult for her to cook it to my Dad's taste. Till the day I implemented a new method and the turn over was Sumptuous and Amazing.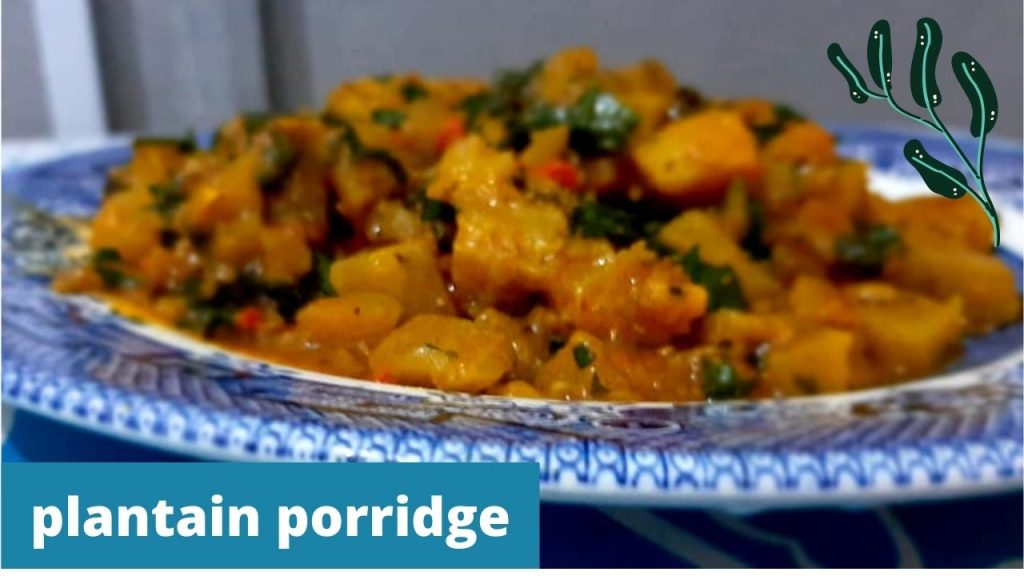 You can cook plantain porridge easily by following my step by step procedures stated here.
Looking at the highlight of the content below, you are sure you are at the right place to learn how to cook Yummy ripe and unripe plantain porridge.
There is no one recipe for this healthy meal. Every plantain lover must love this recipe. This is just plantain porridge prepared with ripe and unripe one, in fact so appetizing. Just give it a try.
plantains are rich in magnesium, iron, potassium, fiber, vitamin A,C, and B6.
Cooking time: 40 minutes
Ingredient
Big 4 Ripe and big 5 Unripe plantains.
2 handful Pumpkin leaf (ugu).
Small Scent leaf (optional).
Uziza leaf.
6 seeds of Fresh tomatoes.
4 shombo peppers and 2 habanero peppers.
Hand full ground crayfish
Cooked Stockfish or Goatmeat
1 Dried fish. (I will be using Bonga fish).
Periwinkle
1 medium onion
Palm oil
seasoning cubes and salt to taste
Plantain Porridge Nigerian
Firstly wash your hand properly with soap and running water.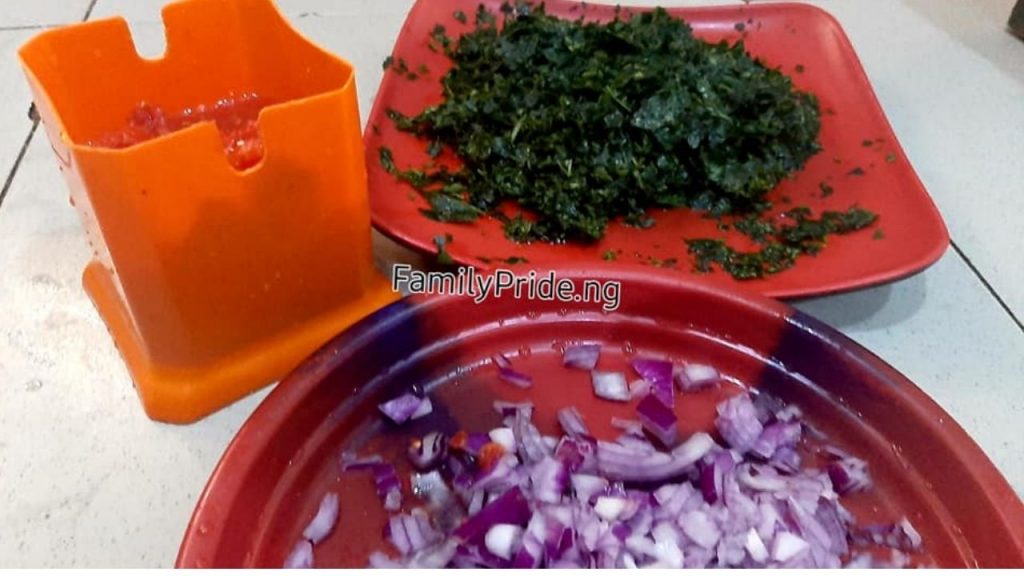 Ripe and Unripe plantain: peel, wash and cut them separately.
Pumpkin leaf: Select the Ugu. wash it thoroughly about 5-6 times, chop with your chopping board then, put in a bowl and set aside.
Scent leaf and Uziza leaf: Pick them, wash and cut them together.
Tomatoes and pepper: Wash them properly and blend with your manual blender.
Bonga fish: Debone the fish then, wash and set aside.
Onion: peel the onion, wash it, then, cut it into tiny cubes.
Alright let's start the main business
Procedures on how to cook ripe and unripe plantain porridge with periwinkle
step1: Rinse your cooking pot very well, add the unripe plantain and half of the chopped onion.
step2: Add water, Goatmeat, or stockfish to it, seasoning cubes then, cover and cook for about 20mins.
step3: Add the ripe plantain, ground tomatoes, ground pepper, palm oil, periwinkle, and the ground crayfish as well.
step4: Stir, then cover and cook for about 15 minutes. Once cooked stir and taste for seasoning then, adjust if needed.
step5: Put the cut Scent leaf and Uziza leaf, stir and cook for 3mins.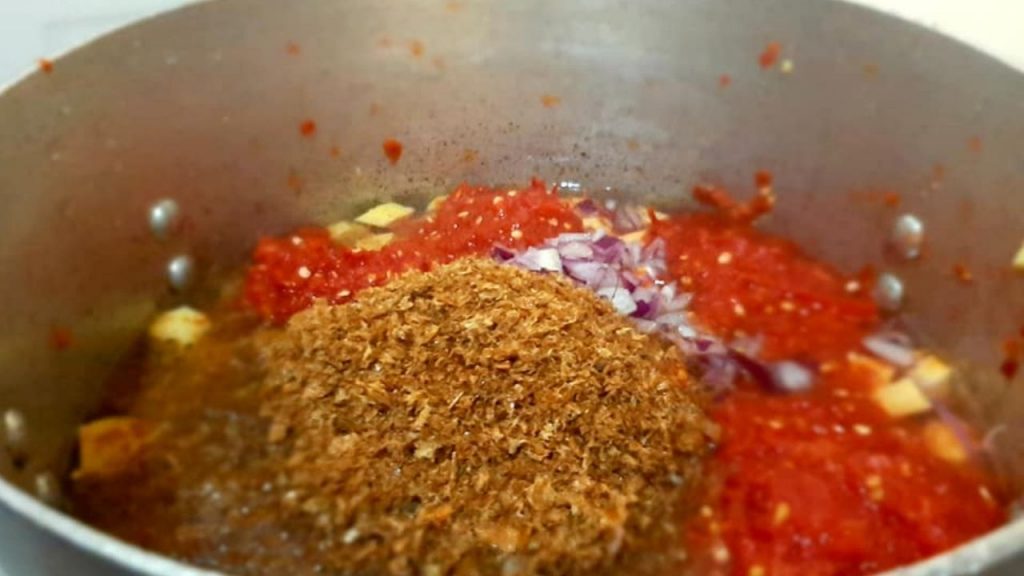 step6: Add the pumpkin leaf ( ugu) to the porridge, and stir continuously for at least a min and 30 seconds.
step7: Bring it down and stir till the plantain is fully coated. Your porridge is ready then, serve hot with any drink of your choice, and thank me later. Love you guys.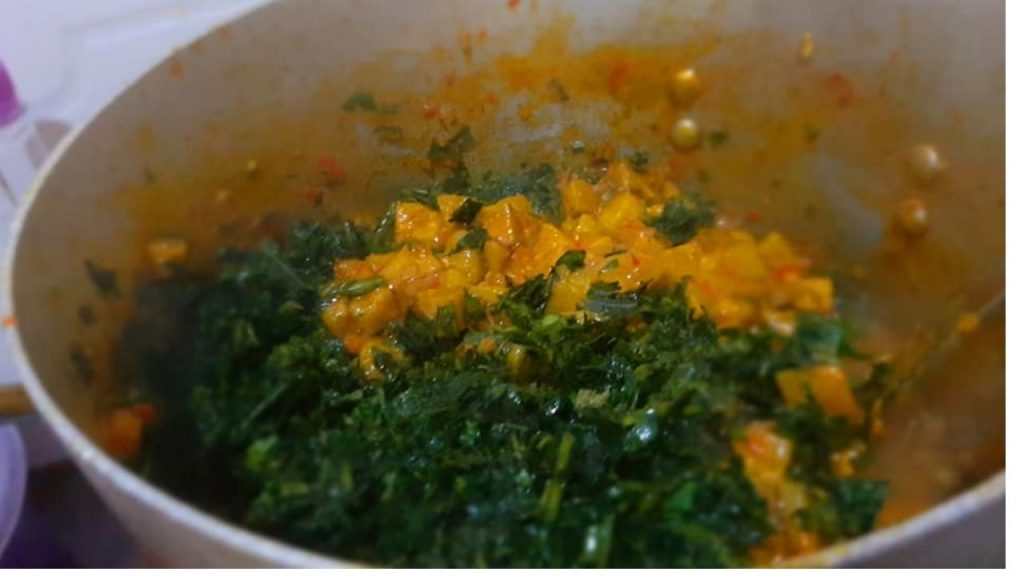 This quantity can serve only 7 people. So be careful while serving. At least two turning spoons of the porridge per person first, before topping up.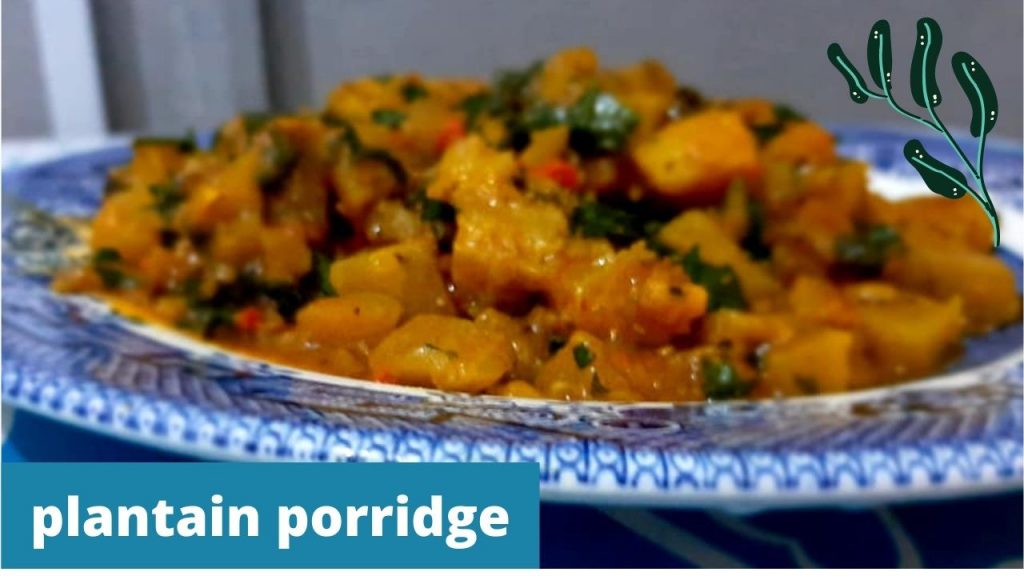 other recipes you might love to try.
Conclusion
Just give this palatable plantain a try and don't forget to testify on our comment button and as well share with your friends.