Cocoyam is a tuberous root vegetable that is popular in West Africa and the Caribbean. It can be boiled, mashed, roasted, or used as a thickener in soups and stews. Cocoyam is high in fiber and vitamin C and has a sweet, nutty flavor.
In Nigeria, the cocoa yam is used as a soup thickener. It is also known as ede by the Igbos. The cocoa yam is a tuber that is about the size of a potato. It has brown skin and white flesh.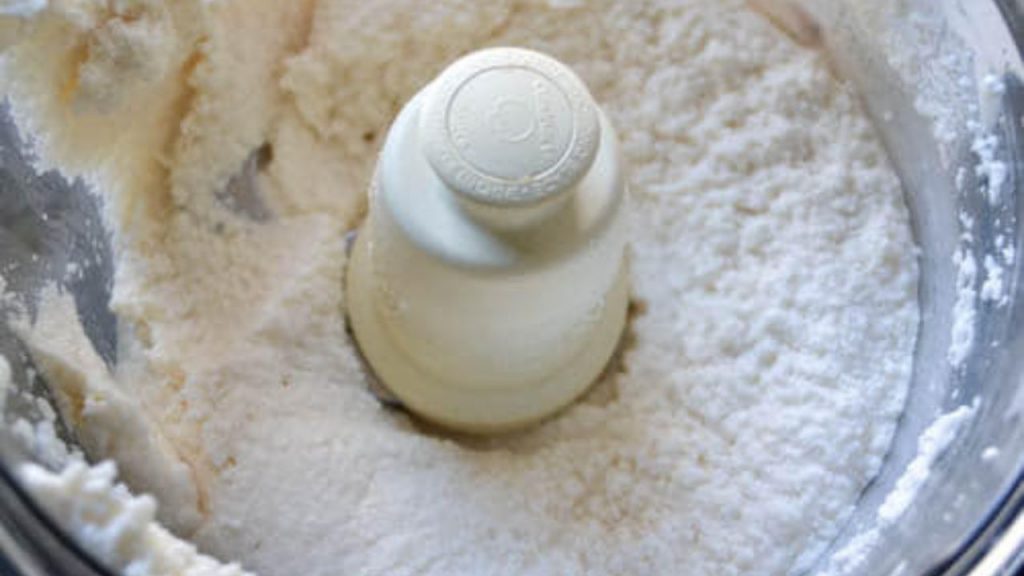 I am from a small town in Ebonyi state called Ishiagu. My father was a farmer and he always grew cocoyam in our backyard. I used to love going into the garden to help him weed and harvest the cocoyam tubers.
I would then take them inside and help my mom prepare them for dinner. Cocoyam is one of my favorite dishes, and I still enjoy it today.
One of the things that make a successful mum is her ability to cook varieties and serve delicious food to her family. There are many different that a good mum can prepare, but one of the most popular is cocoyam swallow.
Don't you wish to give it a try? This swallow recipe is one of the best and it is made from cocoyam, a type of yam, and it is cooked in a special way that makes it taste so good.
We got you covered when it comes to the simplest guide on how to get it done at home. kindly follow our step by step procedures and thank us later.
How to make cocoyam swallow (fufu)
There are many reasons why I like cocoyam swallow as a kid. The first reason is that it is easy to make. All you need is some boiled cocoyam, and a little bit of garri or cassava flour. Cassava flour or garri helps cocoyam (ede) to stick together very well. Cocoyam swallow (fufu) tastes so good and has this sweet creamy flavor that easily attracts.
Ingredients for making cocoyam swallow
Cocoyam
cassava flour or garri
Water as needed
Salt to taste (optional)
Step-by-step guide on how to make cocoyam swallow
Peel and wash the cocoyam. Cut into small pieces. Place the cocoyam in a pot with enough water to cover, then add salt. Bring to a boil over medium-high heat, then reduce heat to medium-low and cook until tender, about 15 minutes.
Drain the cooked cocoyam, then place it in a food processor and pulse until thick paste forms. Now, rinse your cooking pot, place on medium-low heat, pour the blended cocoyam and start stirring.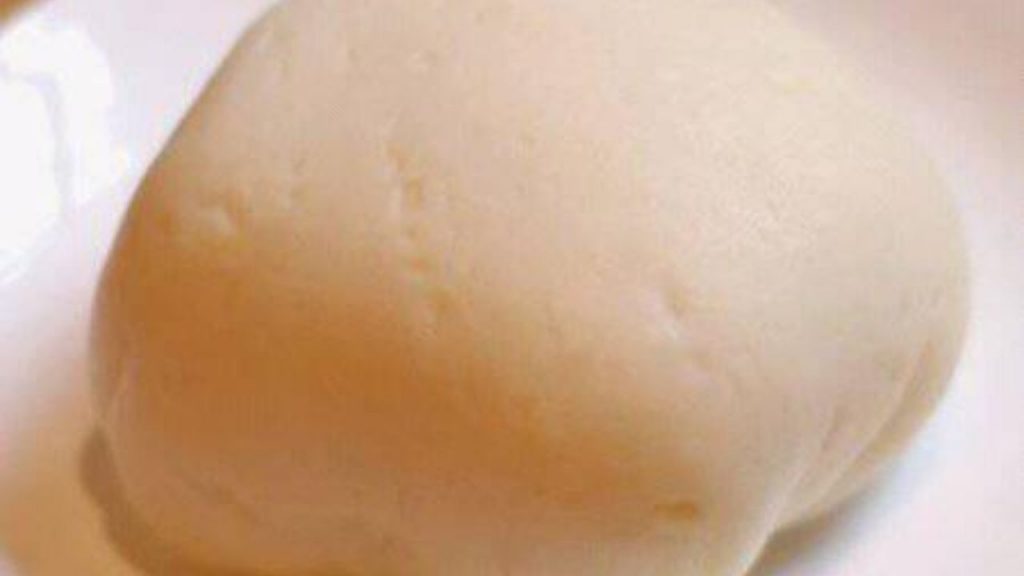 Add in the flour bit by bit till you achieve your desired consistency. Add a little water if necessary and keep turning till done. Serve warm Egusi soup, oha soup or okra soup.
how to make cocoyam powder
Cocoyam powder is made from grated or ground cocoyam tuber. Cocoyam powder is a thick, starchy, and slightly sweet flour that is used in African cuisine.
It can be used to thicken soups and sauces, and as a coating for meats and vegetables. Cocoyam powder can also be used in baking recipes in place of wheat flour.
To make cocoyam powder, start by peeling the cocoyam, and grating the tubers into a fine paste.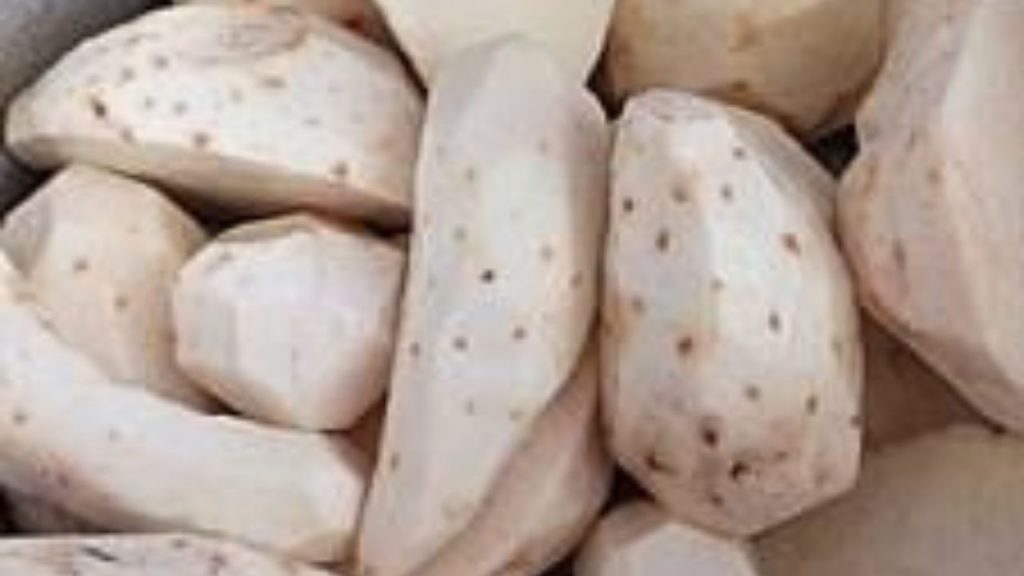 Spread the paste out on a baking sheet and bake at a low temperature until it dries out and turns into a powder.
Be sure to stir the pasta occasionally while it is baking to ensure that it dries evenly.
Once the cocoyam powder has cooled, store it in an airtight container.
How do you thicken the soup with cocoyam?
Cocoyam is a tuberous root vegetable that can be used to thicken the soup. It has a starchy texture and a slightly sweet flavor. To thicken the soup with cocoyam.
Peel and chop the cocoyam into small pieces. Then, simmer the soup on low heat until the cocoyam is soft.
Use a blender or food processor to puree the cocoyam pieces, then add them back to the soup.
Stir well and cook for an additional 5-10 minutes until the soup thickens to your desired consistency.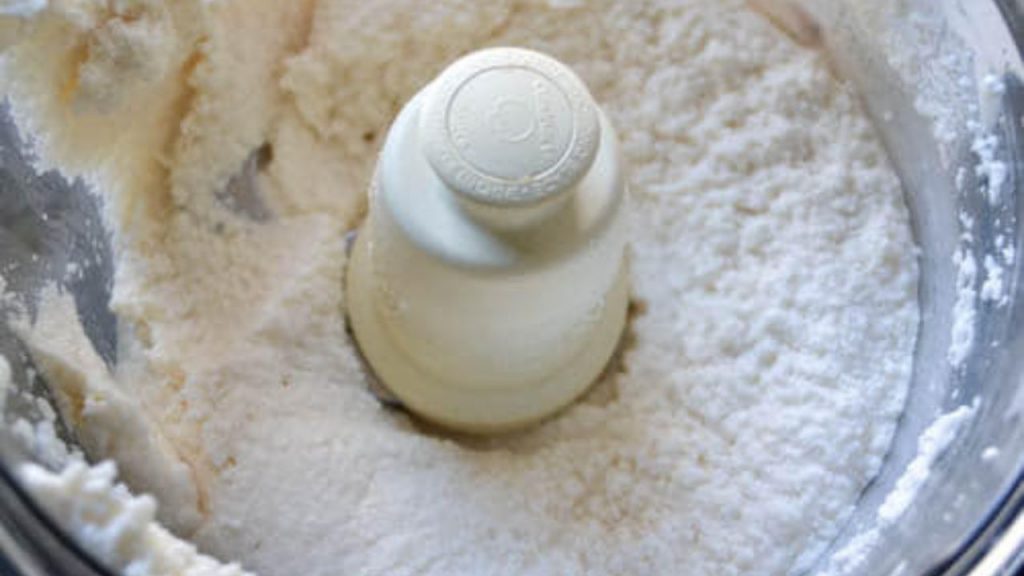 Cocoyam flour recipes
Looking for a delicious way to work cocoyam flour into your diet? Look no further! Here are some of our favorite recipes that use this nutritious flour.
Cocoyam flour can be used in place of wheat flour in many recipes. It is a good source of dietary fiber, and it has a nutty flavor that goes well with both sweet and savory dishes.
One easy way to incorporate cocoyam flour into your diet is by making pancakes or waffles. Simply mix the flour with some baking powder, salt, and sugar, then add enough liquid to form a batter. Pour the batter onto a hot griddle or waffle iron, and cook until golden brown.
Another great way to use cocoyam flour is in bread recipes.
Akara balls: This is a popular Nigerian dish made from cocoyam flour and beans. The ingredients are combined and then deep-fried into balls.
Efo riro: This dish is made from spinach, onions, peppers, and tomatoes, all cooked in cocoyam flour.
Fufu: Fufu is a staple Nigerian dish made from cassava or yams. Cocoyam flour can be used as an alternative to traditional ingredients to give the fufu a different flavor and texture.
pounded yam: Pounded yam is another popular Nigerian dish that can be made with cocoyam flour.
Health benefits of cocoyam
Cocoyam is a tuberous root vegetable that is widely consumed in tropical Africa and the Caribbean. It is high in dietary fiber, vitamin C, and potassium.
Cocoyam also contains compounds that have been shown to have anti-inflammatory and anti-cancer properties. Recent studies have shown that cocoyam may also help improve blood sugar control and protect against heart disease.
Consuming cocoyam can provide a variety of health benefits for people who live in tropical climates or those who are looking for a healthy alternative to potatoes or other starchy vegetables.
Ojojo (Cocoyam snack)
Cocoyam
Pepper
Salt
Seasoning
Peel your cocoyam, wash and grate it add ur pepper, salt and seasoning add little water and mix very. Then put ur groundnut oil in your saucepan and fry. Serve with tiger nut juice or mango juice.
Check out our food recipes
We as well have this
Conclusion
In conclusion, cocoyam makes an excellent soup thickener and is a portion of healthy food to eat. It is high in fiber and a good source of vitamin C. Additionally, cocoyam is easy to prepare and can be enjoyed with a variety of seasonings.
So, next time you are looking for a tasty and healthy soup thickener, give cocoyam a try!