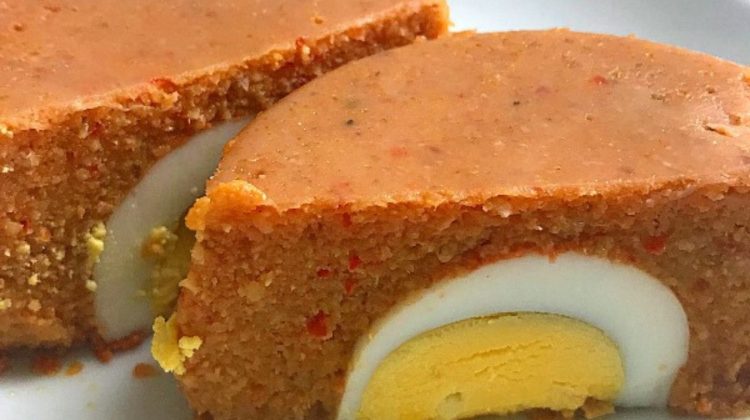 Nigerian cuisine is a mixture of traditional and modern foods. One popular dish is moin moin, which is made from beans, onions, peppers, spices, and other ingredients. Moin moin can be eaten as a main course or as a side dish. It is usually served with rice, jollof rice.
If you're looking for a delicious, easy-to-make, and inexpensive meal, look no further than moi moi. This West African dish is made with mashed black-eyed peas and can be served with meats or vegetables. Moi moi is best cooked in a steamer, but can also be cooked in a slow cooker or on the stovetop.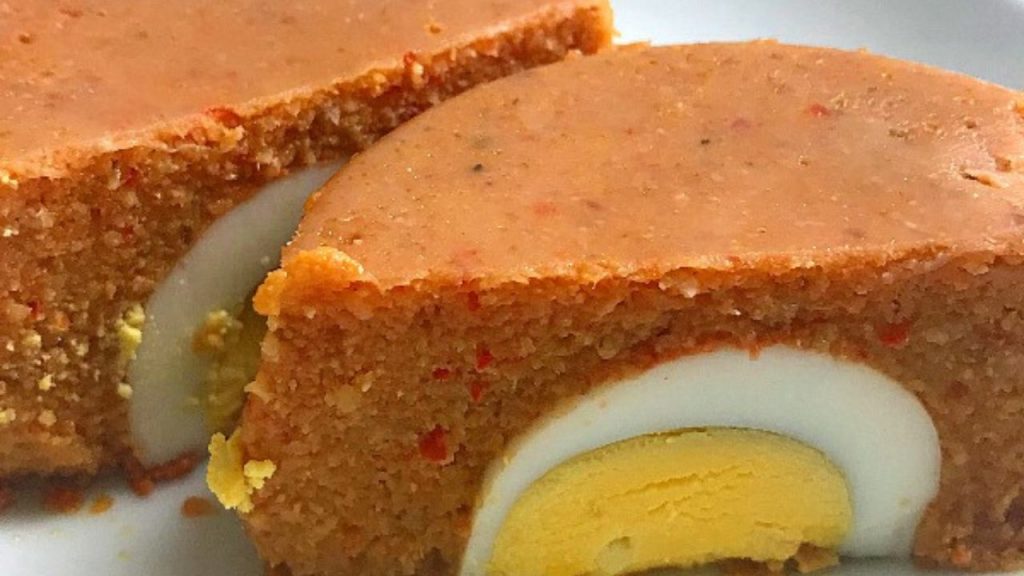 It is often served as lunch or dinner. We reheat the leftover in the morning and use it as a side paired with pap or custard. Moi moi can also be eaten cold as a snack. For this outstanding moi moi recipe, take a cup of water and read on. Don't forget to give it a try after going through it.
The simple secret of cooking a delicious moi moi
There are many ways to cook moi moi, and each person has their own special way of doing it that yields the best results. However, there is one secret to cooking a delicious moi moi that all cooks should know. That secret is to use the right proportion of ingredients.
The most important ingredient in moi moi is beans, so it's important to use good quality beans. The other ingredients – water, salt, , and oil – are also important, but can be adjusted to taste.
Too much water will make the moi moi mushy, while too little will make it dry and hard. The same goes for salt. Oil is optional, but it helps to keep the moi moi from sticking to the pot.
The moi moi pudding should be blended as finely as possible because a grainy pudding will affect the appearance and texture of the moin moin, making it unpleasant to eat.
Ingredients for making Moin Moin
Black-eyed Peas or Honey Beans – Best to use black-eyed peas or honey beans (Ewa oloyin)
Peppers – It's best to use a combination of peppers like red bell peppers (tatashe) and scotch bonnet(rodo) for a deeper flavor profile.
Fish – This is optional but a great addition. The fish is boiled and cut into chunks. I like to use Mackerel or Salmon.
Hard-boiled Eggs – Also a great addition!
Boiled beef liver – This is also optional. It will make a great filing in the mix. I love it because beef liver is nutrient-dense.
Salt – Add salt to taste
Onion – Onions, as always, bring out the flavor in the food.
Crayfish – you can ground the dry crayfish with the beans or use powdered crayfish.
Vegetable Oil/Palm oil – You can use palm oil, vegetable oil, or a mixture.
Chicken bouillon Cubes – Add this for taste.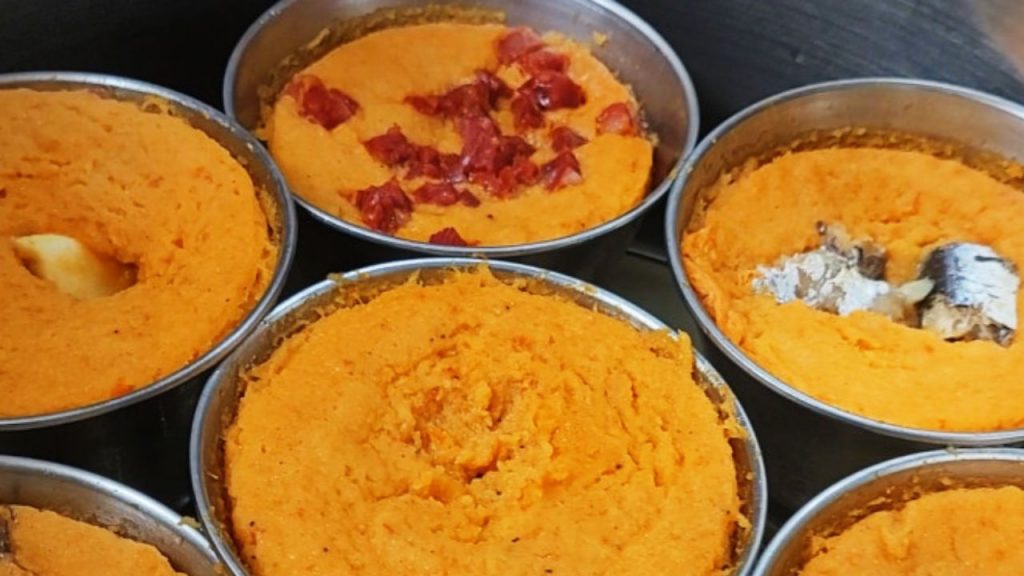 How to make Moi Moi
Soak the beans. It would be best to soak your beans for about 10 to 20 minutes. Dryer beans tend to be ready faster, while less dry beans will take a little longer.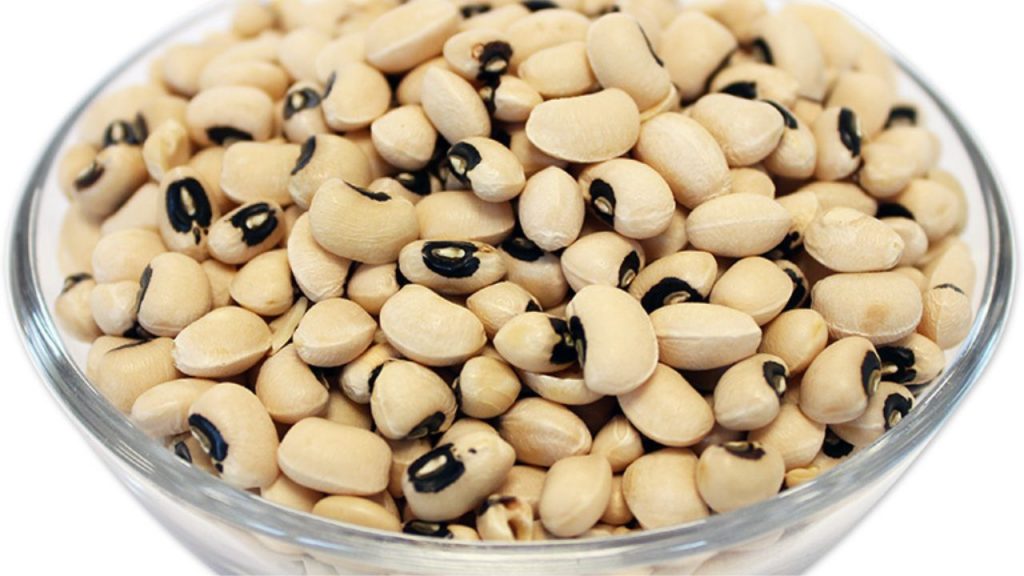 Peel your beans. You can peel your beans manually by rubbing them together between your palms. That is a long process, so I have found a shortcut for peeling. I use a food processor. This is a fast way to peel your beans.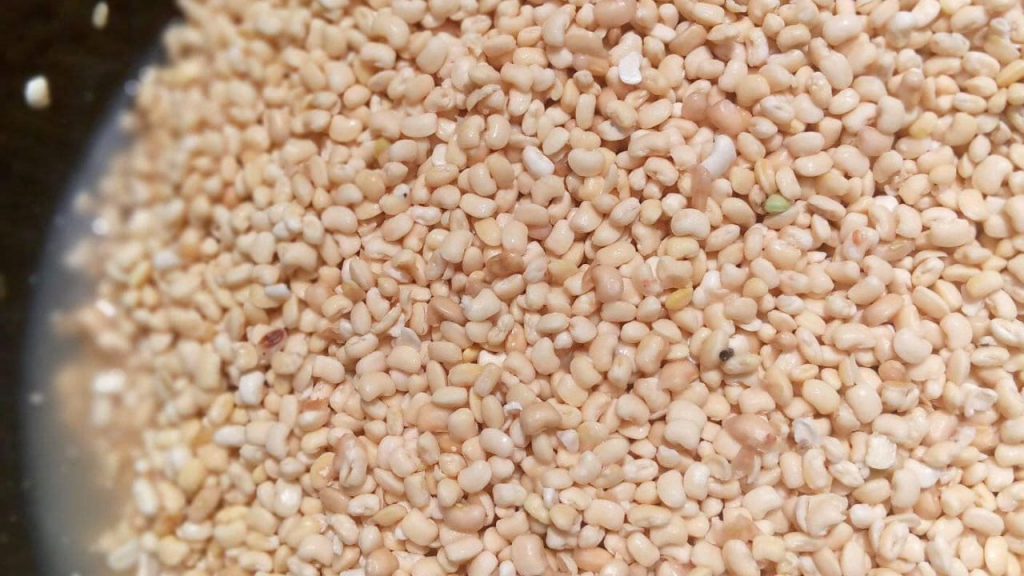 Sieve the skin of the beans out. After peeling, wash your beans and sieve out the skin until you get clean beans. The skin would float itself while the seed would go down. You can soak the beans for 10 minutes more to make them softer.
Blend the beans and other ingredients – Add the beans into the blender with pepper and onions. Add bouillon cubes, salt, and crayfish. Add a cup of water to blend.
Turn the batter into a bowl. Inside the batter, add the groundnut oil and mix.
Add fish chunks or liver. You can add boiled fish already cut into chunks or pour in liver cut into small pieces. Keep mixing.
Prepare the bowls – Depending on what you want to use for your Moi Moi, wash it and oil the plates.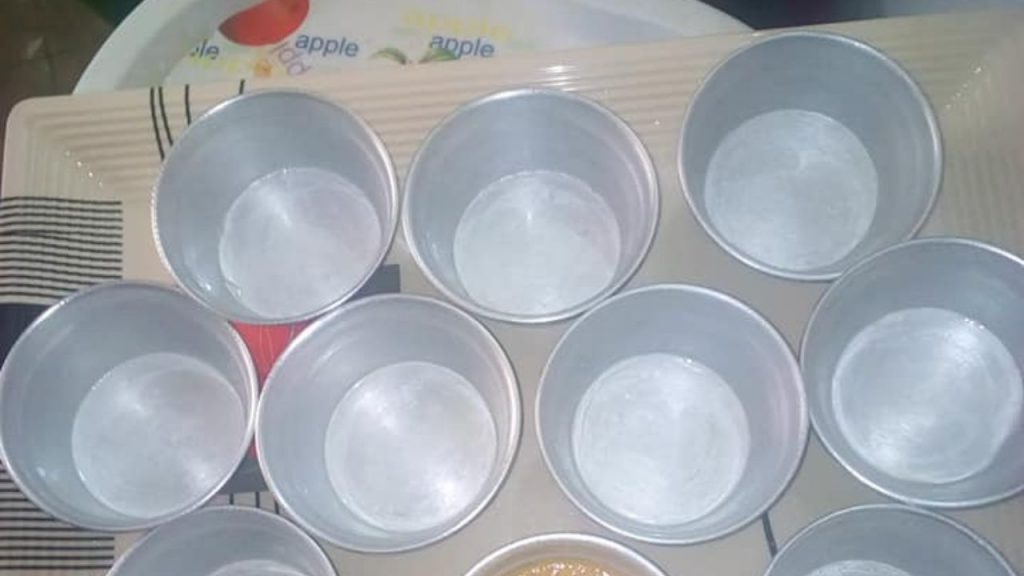 Portion the batter to the bowls.
Add the boiled egg on top. Add your boiled egg on top. You don't have to push it deep into the mix.
Put the pot on the stove and add boiled water.
Arrange the Moi Moi in the pot and cover. Allow it to steam for like 45 minutes. If you notice that the water in the pot has dried up, carefully add more water. Cook till done and serve with party fried rice, party jollof rice etc.
How will I know that the Moi Moi is done?
There are a few ways to know that the moi moi is done. One way is to look at the color of the moi moi; when it turns from a light brown to a dark brown, it is done. Another way to tell if the moi moi is done is by tasting it; when it becomes firm and has a slightly sweet taste, it is ready.
Finally, you can also test if the moi moi is done by sticking a toothpick into it; if the toothpick comes out clean, then the moi moi is cooked through.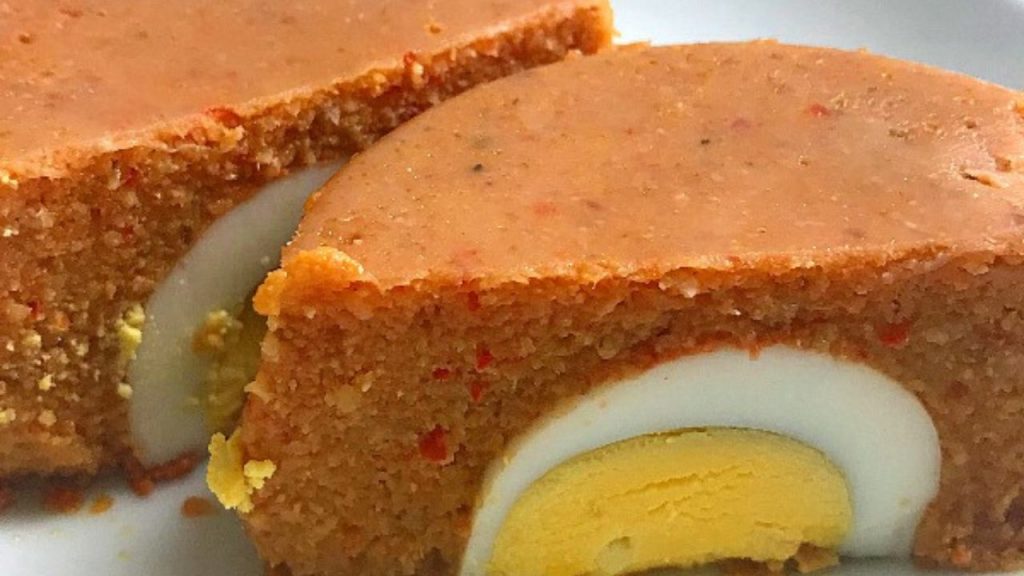 What can I use to pour my Moi Moi before cooking?
There are a few different things that you can use to pour your moi moi before cooking. One option is to use a pitcher or a bowl with a spout. This will allow you to easily pour the batter into the cooker.
Another option is to use a measuring cup. This will help you make sure that you are pouring the correct amount of batter into the cooker.
Finally, you can also use a spoon to scoop out the batter and then pour it into the cooker. Whichever method you choose, make sure that you are careful not to spill any of the batters.
Other rice recipes you might love to try.
What can I use to mold my Moi Moi?
Traditionally, the leaves called ewe eran (Thaumatococcus daniellii) are used for steaming the moin moin. An alternative to that is banana leaves. The leaves give the moin moin a good flavor and help it to retain its moisture. If
you don't have ewe eran or banana leaves, you can use aluminum foil pans. The pans will help to keep the moisture in and will also give the moin moin a good flavor.