Yes 👍!¡ Some people are still doubting the fact that swallow cannot be made from yam. But is Very much possible.
Many people outside the shores of Nigeria are yet to fully comprehend the idea behind pounding yam.

Pounded Yam is one of the Nigerian fufu recipes that is eaten with Fried Egusi soup. The greatly popular combinations are Pounded Yam with Egusi Soup, oha soup, Pounded Yam with Nsala soup or White Soup, and many more.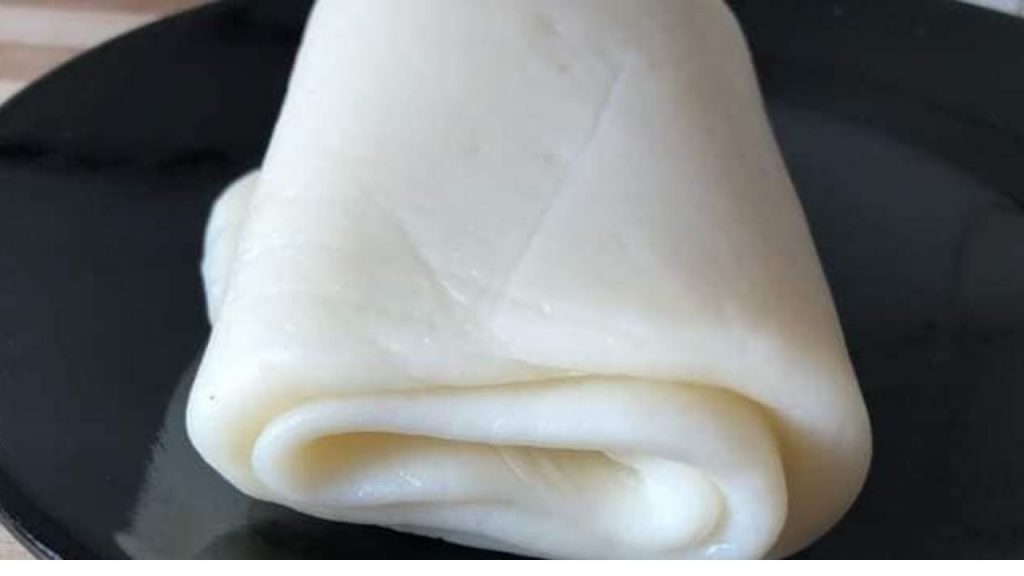 If you are fresh to this food, I'll explain. Pounded yam is quite related to sweet potato 🥔swallow but it has a better doughy density.
But I will be showing this easy method of how you too can make pounded yam at home comfortably. Take a cup of zobo juice as I work you through the step-by-step method.
Pounded Yam Ingredients
How to make pounded yam easy guide.
Yam: peel the yam properly, Cut it into tiny (small) cubes in fact, for at least 1/2 inch thickness then put it inside a big washing bowl.
Wash it thoroughly at least 3-4 times then, rinse your cooking pot, Put the cut yam and set
Water: Pour in your cooking water, at least enough water to the level of the yam. Cover the pot and set it on high heat.
Cook the yam until it becomes tender. Sieve out the water, and rinse your mortar and the pestle.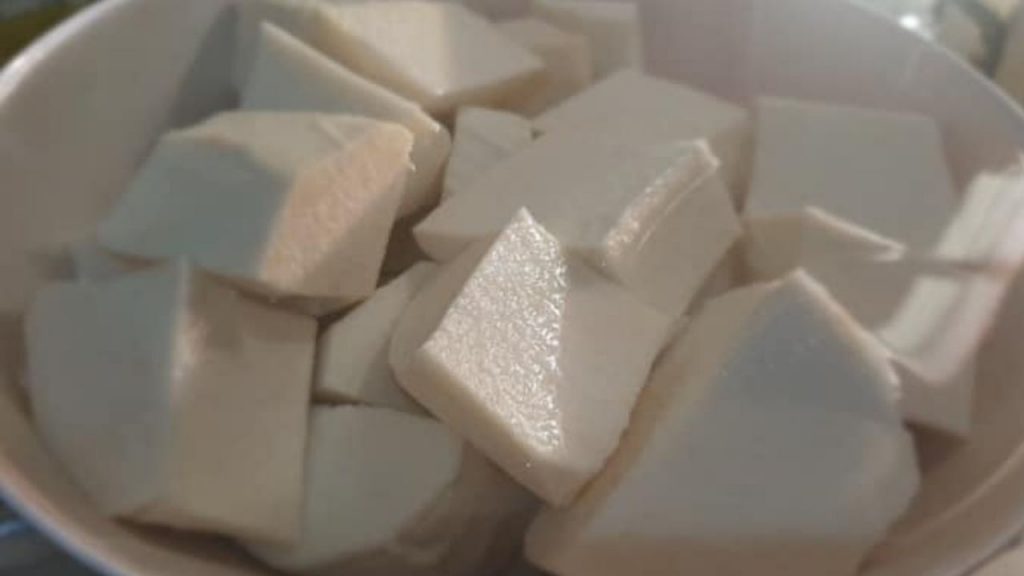 How To Make Pounded Yam Without Lumps
Pound: pour in the cooked yam and pound till it's fully smooth with no yam pieces left.
Note: If you mistakenly notice that it has lumps, you have to constantly pound until you have gotten that texture you wanted.
Roll: Roll the pounded yam and serve with well-prepared Egusi soup.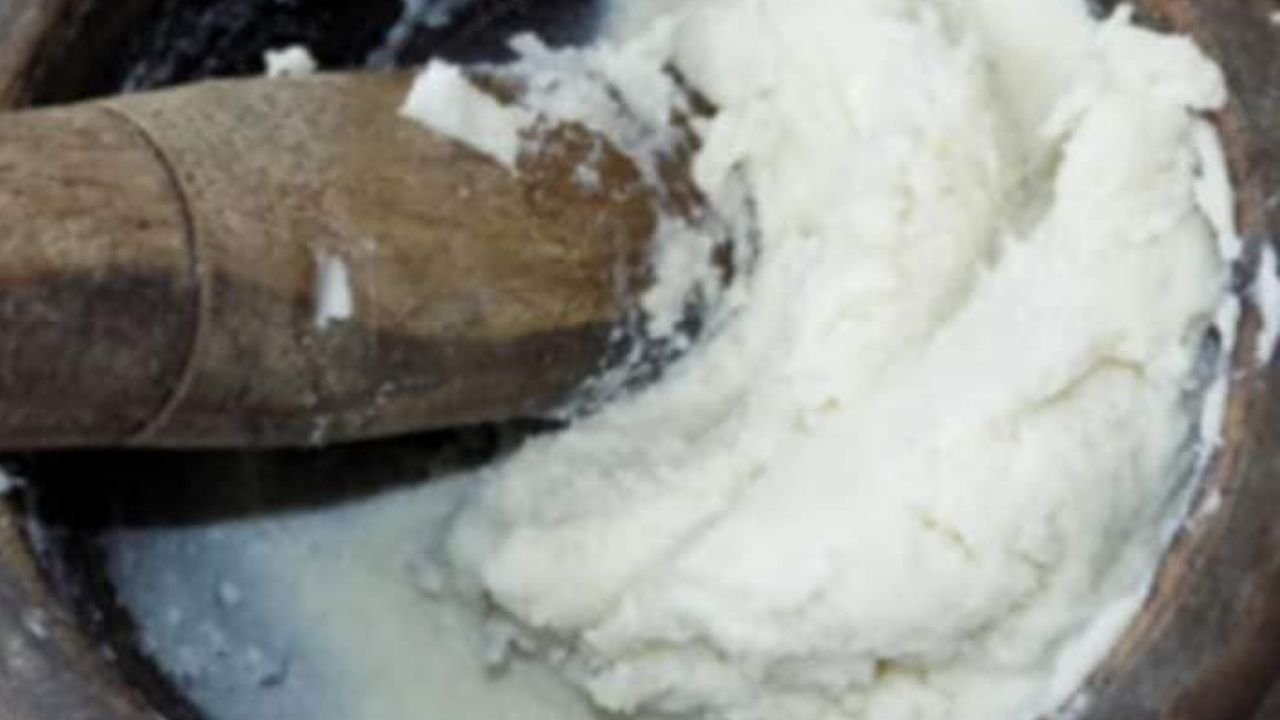 What Is Pounded Yam Made Of?
Pounded yam is made up of well-cooked yam, pounded with mortar and pestle, or blended with an electric blender.
How To Make Pounded Yam Without Mortar.
Peel the yam, wash it properly then, and Cook till tender.
Rinse the electric blender, Put the cooked yam inside the blender then blend till you get soft and smooth pounded yam.
How to make pounded yam with a hand mixer.
Peel, wash, and cook your yam till tender. Scoop the yam cube into a glass bowl then blend at a low speed.
Scrape the sides of the bowl with a spatula and increase the speed slightly. Add some hot water and blend.
The quantity of water depends on how hard or soft you prefer your pounded yam. Then continue to mix on a high speed till you get light, soft, and smooth pounded yam.
How is pounded yam flour made?
Rinse your cooking pot, set it on high heat, and add the quantity of water you would like to use. Cover it and allow it to boil.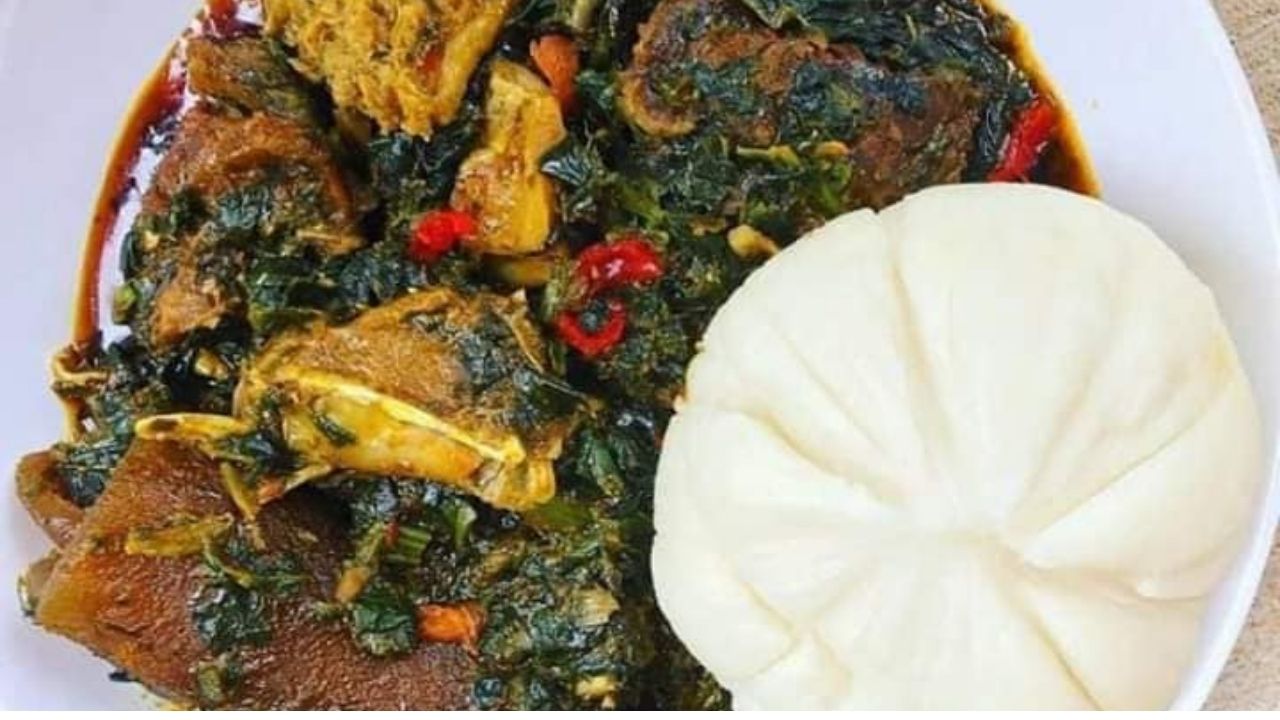 When boiled, pour in the yam flour gradually and as well stir consistently… continue adding the flour and stirring until you get a smooth and soft pounded yam. Roll and serve with Egusi soup, ofe nsala or Achi soup
Other rice recipes you might love to try.
Conclusion
Folly the procedures gradually. Trust me, you will definitely get your dream pounded yam. Don't forget to cook the yam very well before pounding very important.
If you like our recipe, kindly drop your comment and as well share to your friends. Myfamilypride got your back always.
Pounded yam was originated from West Africa. Togo call it fufu, We Nigerian we call it iyan, foutou in Ivory Coast and yam fufu in Ghana.
The state that specialized in the production of yam eats pounded yam the most. So, Gboko town in benuw