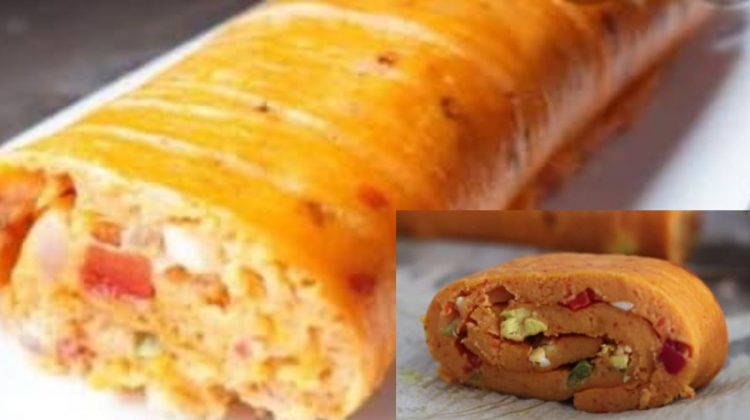 Moi Moi is a delicious Nigerian dish made from steamed bean paste. It is usually served with rice, pap, groundnut sauce, or pepper sauce. Moi moi can also be eaten as a snack, or as part of the main meal.
There are many variations of the moi moi recipe, but the most popular ingredients are beans, onions, peppers, salt, and locust beans. Moi moi is an easy dish to prepare, and it can be cooked in a variety of ways.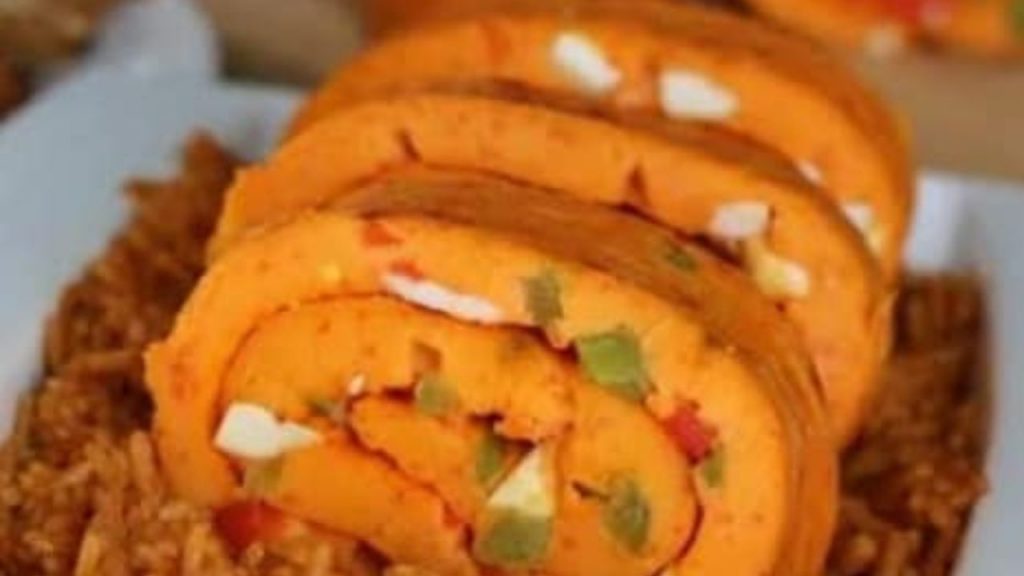 If you're looking for a delicious and easy-to-make African dish, look no further than moi moi. This dish is made of steamed bean paste, and it's both flavorful and inexpensive.
In fact, you can likely make moi moi for less than $10, making it a great option for budget-minded cooks. What's more, moi moi reheats well, so you can enjoy it for lunch or dinner on days when you don't have time to cook.
I'm really excited to share this post with you! Moi moi roll is something I've been wanting to try for a very long time
Here are some tips for cooking your own moi moi at home.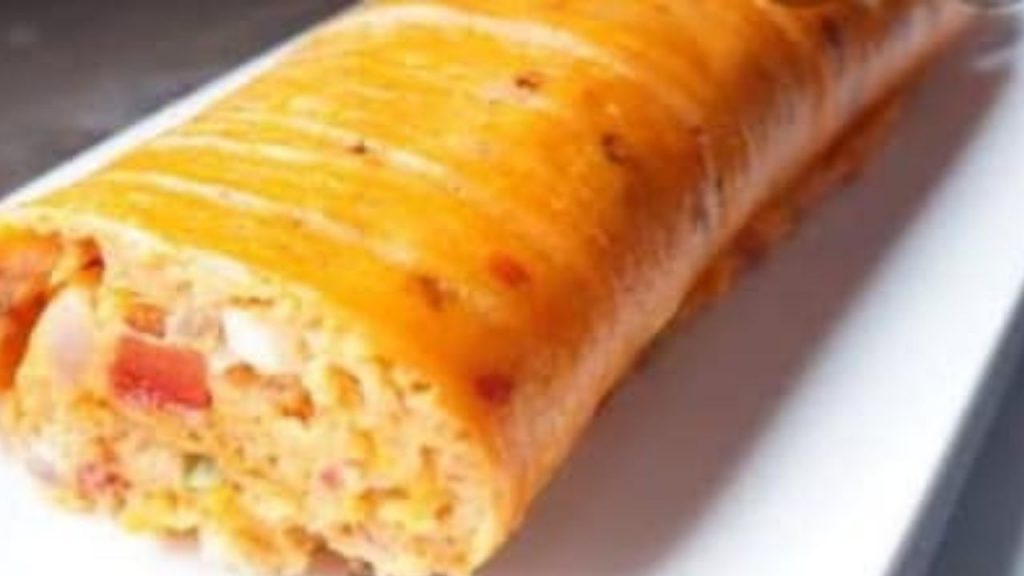 What ingredients do you need to make moi moi rolls?
Peeled beans
Red and white bulb of onion
habanero pepper and tatashi and shombo pepper.
A little bit of ginger and garlic
Ground nutmeg
Ground crayfish
Vegetable oil
Seasoning cubes
Chopped green pepper
Eggs (boiled and raw)
Salt to taste
Your black-eyed beans: peak the beans, after that, peel and wash then, set aside.
Make sure that you have the best white and red onion. Peel the onion, wash it, chop and set aside.
3 Habanero pepper and tatashi and shombo pepper: Wash the pepper properly and set it aside. Pepper is a common ingredient in many recipes and can add a great deal of flavor.
Ginger and garlic: Peel and wash the ginger and garlic.
Nutmeg: Use blended nutmeg or get the seed, bend or grate it into powder, cover it and keep.
Crayfish: When it comes to adding crayfish to moi moi, some people preferred adding it like that without grinding which is not safe. I advise you to grind the dry crayfish with the beans or use powdered ones.
Vegetable oil: Adding vegetable oil to your moi moi mix helps it to taste so good. The importance of oil in moi moi cannot be underestimated. The beans need the oil to be soft and fluffy. If they are not cooked in oil, they will be hard and difficult to eat.
Seasoning cubes: Seasoning cubes are an important part of cooking. They add flavor to food and make it taste better.
Chopped green pepper: Chop your green pepper into small pieces before adding it to your moi moi dish. Doing this will add more flavor and texture to the dish. Additionally, it will help to keep the moi moi from becoming dry.
Step-by-step guide on how to prepare moi moi roll at home
1. Preheat oven to 350F.
In your blender; combine beans, onion, red pepper, red onion, a little bit of water, ginger, and garlic Puree to an excellent paste.
2. Chop up the egg white and yolk, and dice the green pepper and the white onion. Then, set aside.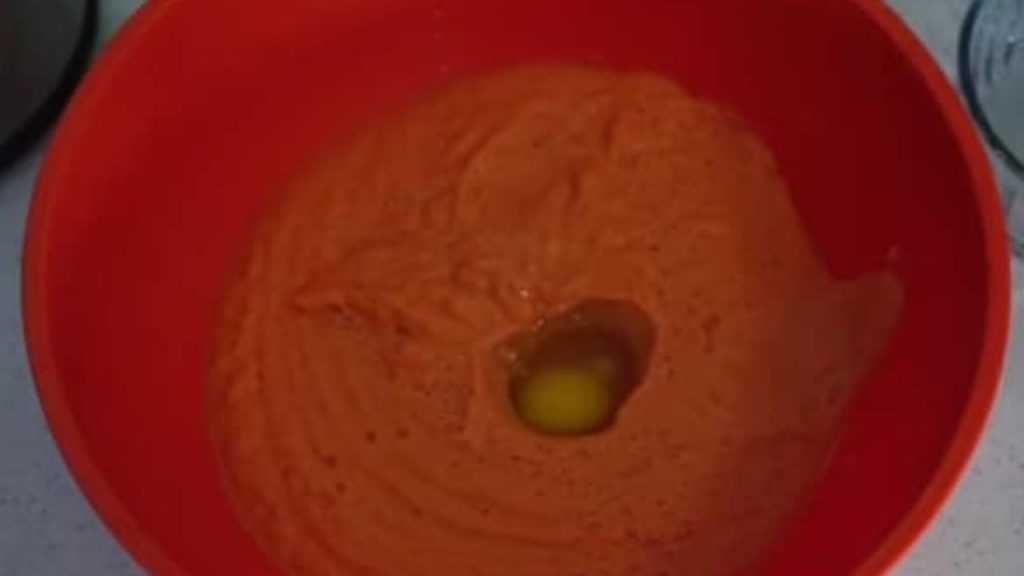 3. Pour the paste into a big bowl. Add your seasoning cubes, ground nutmeg, vegetable oil, and salt to taste. Stir to combine. Add the raw egg and ground crayfish. Stir well using a hand mixer for at least 3-5 minutes.
4. Join an oven tray with aluminum foil. Pour in the moi moi mixture and extend evenly. Shake the pan gently to circulate. Add in chopped ingredients.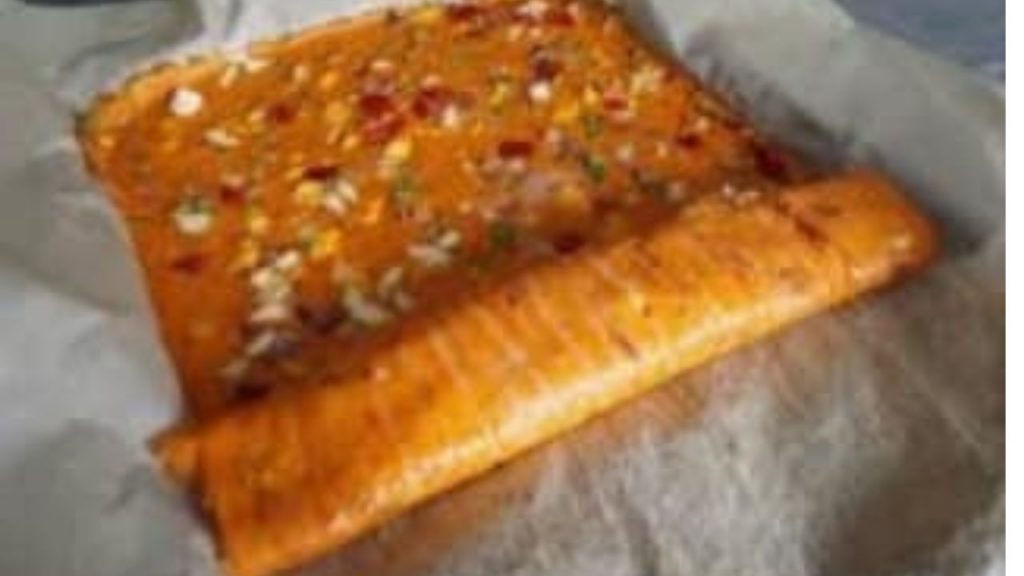 5. Bake moi moi for 15 minutes (until held up at the edges and set). Immediately you remove the moi moi from the oven and start the roll. Starting at one short end, peel off parchment foil until rolled to the end.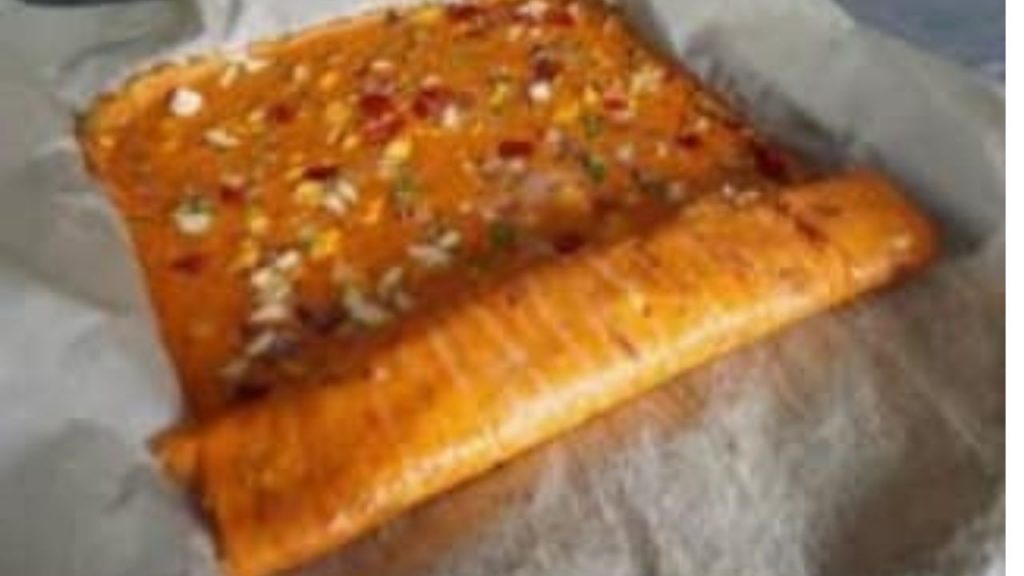 6. Put it back and turn it every two mins for at least 2 times. Bring it out and serve with Jollof rice or custard.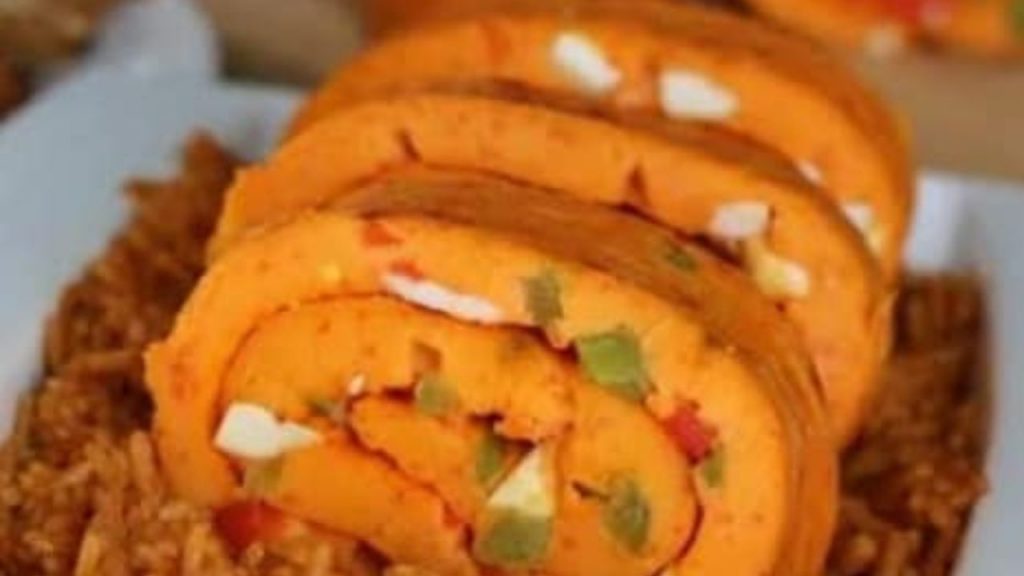 Step-by-step procedures on how to peel and wash beans before blending
When you are ready to blend your own beans, it is important to start with the freshest beans possible. This means peeling and washing them before blending. Here is how to do it:
Start by peeling the skin off of the beans. This can be done easily with your hands, or with mortar and pestle if the beans are tough.
Once the skin is off, wash the beans thoroughly in cold water. This will remove any dirt or residue that may be on them.
Drain the water and place the beans in a blender. Add any other ingredients you want, and blend until smooth.
How many minutes do you cook moi moi?
There is no one answer to this question as cooking time will vary depending on the thickness and size of your moi moi, as well as the heat of your stovetop.
However, on average, moi moi should be cooked for around 10 minutes. You can test to see if it is done by poking it with a fork – if it is cooked through, the fork will slide in easily.
How do you know your moi moi is ready?
There are a few telltale signs that your moi moi is ready for eating. The most obvious one is the color; it should be a light brown, not too pale or too dark.
Another clear sign is bubbling; if you see small bubbles forming on the surface of the moi moi, it's ready to eat.
Finally, you can also test for doneness by sticking a toothpick into the center of the dish; if it comes out clean, the moi moi is cooked through.
Common mistakes that while cooking moi moi
There are a few common mistakes that can happen while cooking moi moi.
One mistake is not adding too much water to the mixture, which can cause the beans to stick together and make it difficult to cook properly.
Another mistake is overcooking the beans, which can make them very soft and mushy.
It's also important not to add too much salt to the mixture, as this can make it very salty and unpleasant to eat.
In my experience, one of the most common mistakes is not blending Moin Moin very well.
Other rice recipes you might love to try.
Conclusion
In conclusion, with a few simple steps, you can make moi moi rolls that are healthy, delicious, and perfect for any occasion. So what are you waiting for? Get started today!