Have you ever tasted a taste Nigerian snacks kokoro is just one of it's kind.
Create a meal that's incredibly delicious and versatile enough to have for lunch, welcome stranger, nutrient-rich and flavorful.
Kokoro is ready in no time, perfect for weekdays.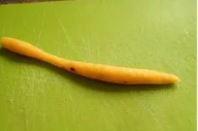 Kokoro with sugar and grated ginger is a great snacks! We are talking about the taste of kokoro. They are not your average snack, they are very easy to prepare.
Serve kokoro with some beverage like sugarcane juice or zobo and see what you have been missing. This is a healthy snack that you can enjoy any time of the year and any time of the day.
Ingredients for making kokoro (corn stick).
Ground yellow corn,
Two tablespoons of sugar
Pinch of grated ginger (optional)
Pinch of hot pepper (optional)
Mix a pinch of salt and everything well.
Water
Vegetable oil for frying
Remove all the dirt in the yellow corn and grind it into a powder. Another alternative, buy yellow cornmeal powder from the market.
NB: I prefer if you grind it yourself. This allows you to spend your time removing all the dirt).
Measure a cup of dry cornmeal and divide it into two parts. (half a cup each)
In a small bowl, add ½ cup cornmeal, sugar, pepper, salt, and grated ginger. Mix well and set aside
Pour half a cup of water into a saucepan and let it boil.
Once done, add the cornmeal to the boiling water and stir constantly until it thickens. Scrape the dough from the ladle, cover in plastic wrap or a ladle and set aside to cool.
Put the cornmeal in a large bowl, cover and let cool completely.
When cool, add remaining dry cornmeal and knead until smooth.
Cut a small portion and place it on a flat surface (add a little cornmeal to the surface to prevent it from sticking) and roll it up to form the famous long finger shape.
When rolling out kokoro, you will need to roll the ends (both ends) thinner than the middle section
You can even come up with your own shape. Repeat this process for the remaining dough until everything is ready.
Place the pan on the stove, heat enough oil and let it reach about 350 degrees Fahrenheit. Knowing the oil temperature is very important.
Don't let it get too hot because you don't want Kokoro's limbs to burn.
You can test the oil by dipping the thin part of the ladle in the oil. If it sizzles, it's hot enough to start frying. Fry the mixture on a stick until it becomes firm or golden brown.
Remove Kokoro from heat and place on grading lines with paper towels to remove excess oil.
Allow to cool before storing in an airtight container. Pack it in your own nylon or plastic containers, put your label on it, and sell it.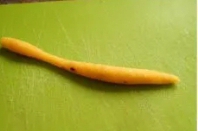 How to use garri to make kokoro.
Add all dry ingredients which is gari (cassava chips), sugar, ginger powder, cayenne pepper, and coarse cornmeal in a bowl and stir.
Add the boiling water and stir to mix as you would a cake or eba, but this time semi-solid to make a batter.
Let the dough cool completely. Put your hand in the water and shake off the excess and take a small bite/ball of the mixture at a time
Lay it out on a flat surface and roll it into a thin stick lengthwise. Finish this process until the mixture is used up.
Place the skillet over medium heat and let it heat up. Place the cassava sticks one by one, then fry until golden brown.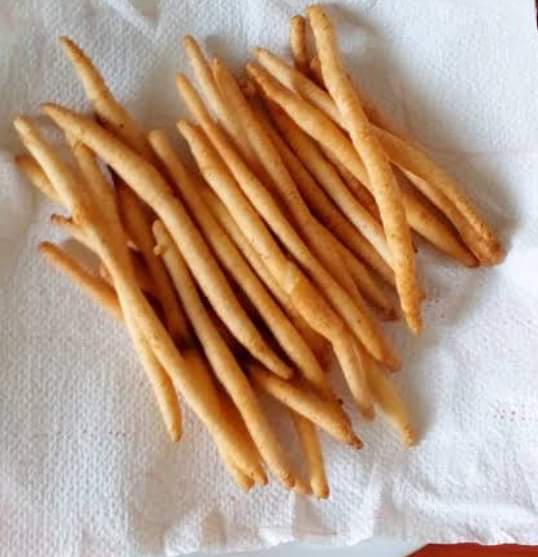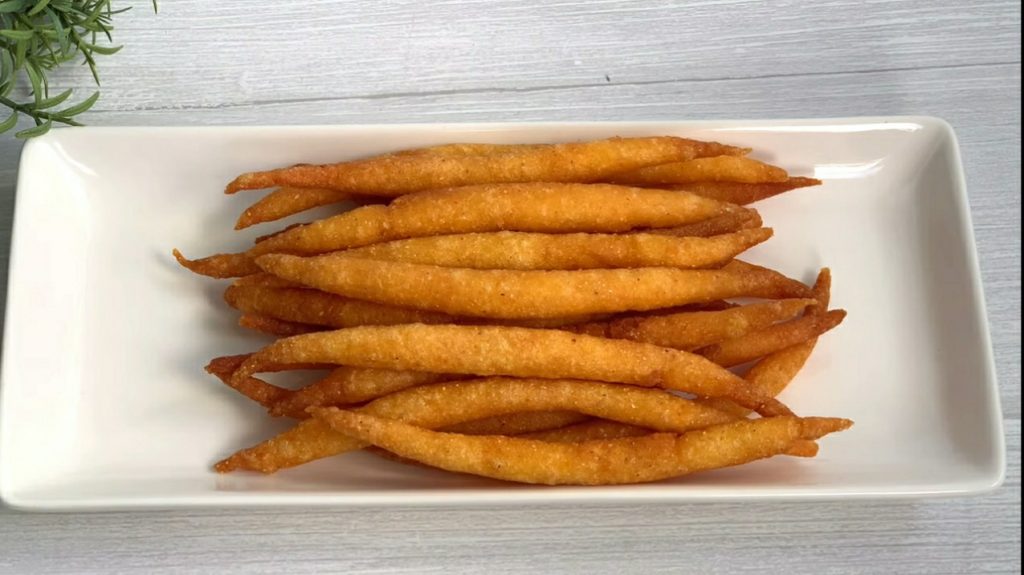 Other recipes you might love to try.
Conclusion
Give this recipe a try and don't forget to share your experience during the process of preparation.
Add all dry ingredients which is gari (cassava chips), or ground yellow corn, sugar, ginger powder, cayenne pepper, and coarse cornmeal in a bowl and stir.
Check Out These Recipes Too