Zobo is a Nigeria drink made from Roselle plant flower. This awesome beverage is called sorrel in carribean. loved by many and it is been taking almost every day as a refreshment parties.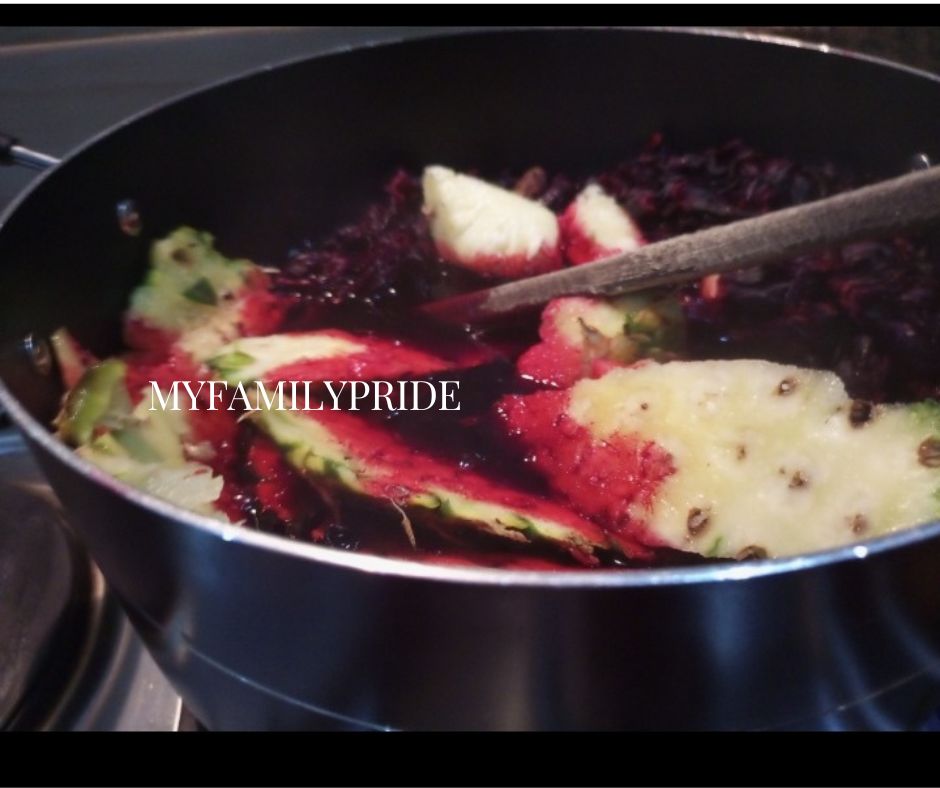 Zobo beverage has a very satisfying taste. So you can drink it without sugar or honey and still appreciate it. there is no hesitation that it has various benefitial qualities to human.
Because of zobo beverage low sugar, I can say for sure that this drink is able to regulate blood sugar level, which is beneficial for people with diabetes.
Seriously, I'm not a zobo beverage fan. Untill I found out the benefits of zobo drink and the simple procedures on how to make it. I love the taste of my zobo drink so much and sometimes take it after eating jollof rice.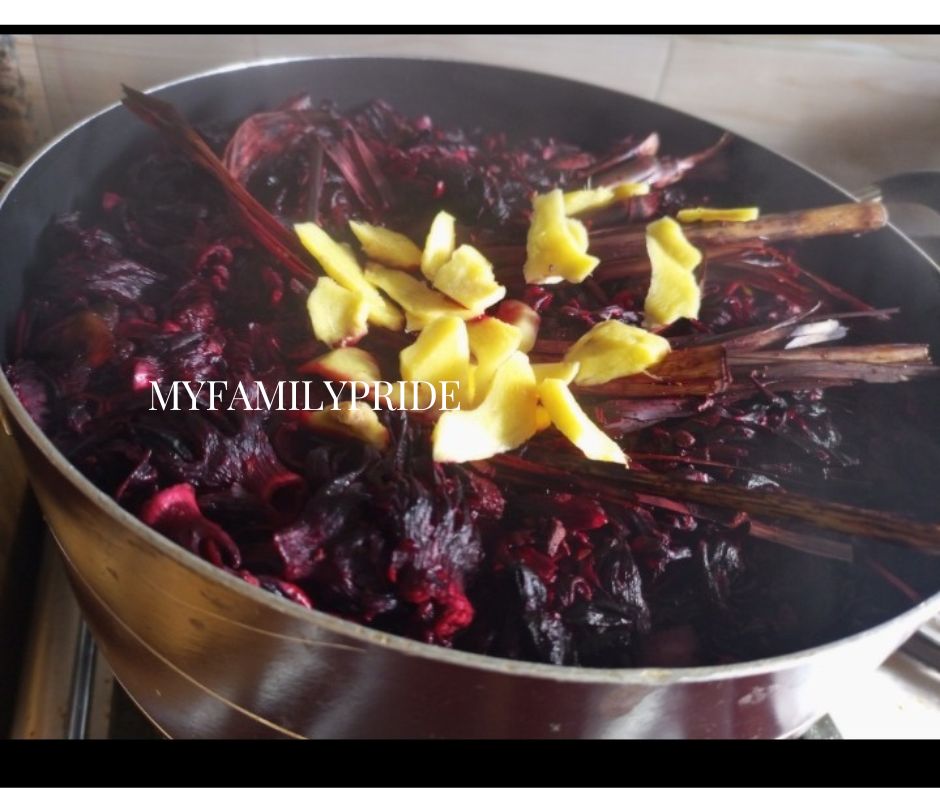 should in case you don't zobo drink, I have written a step by step guide on how to make soya milk drink.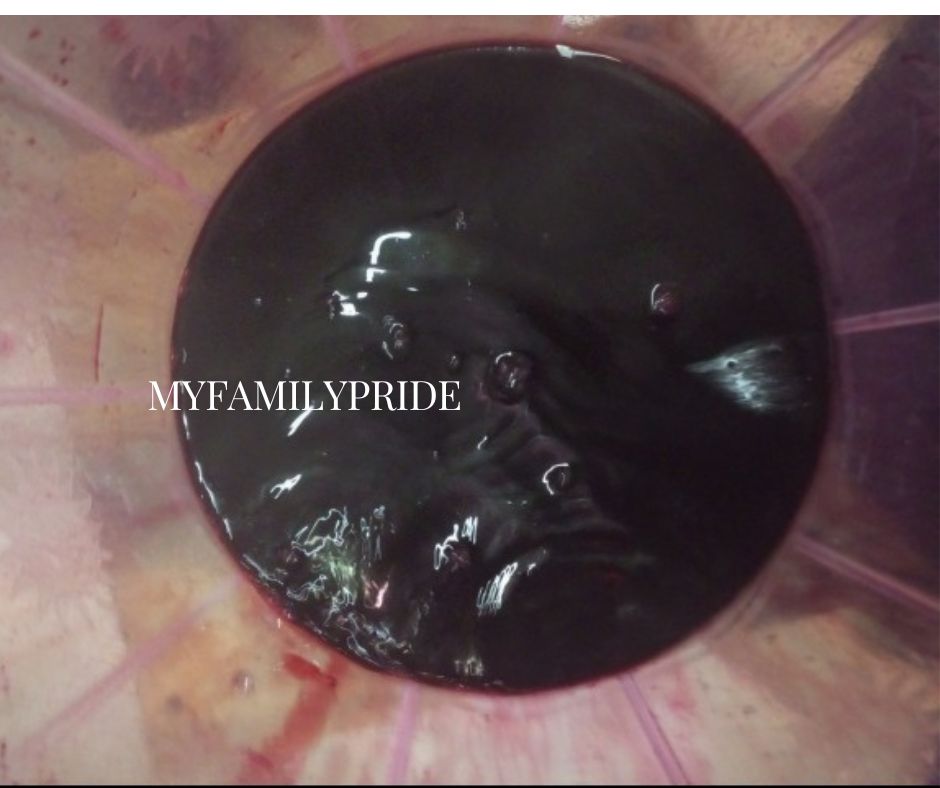 On this post, I'm going to be teaching you how you too can start loving zobo as I do if you don't like it. But if you are already zobo drink's lover.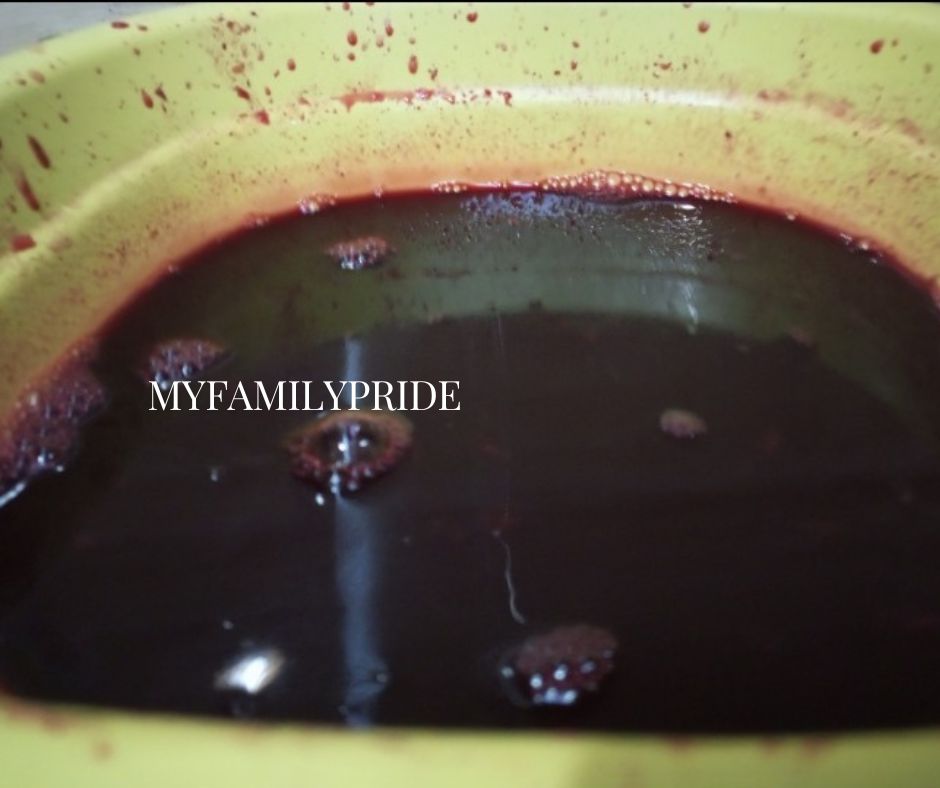 I'm going to be teaching you a new method I discovered recently. Trust me, it is very simple to make and you will like it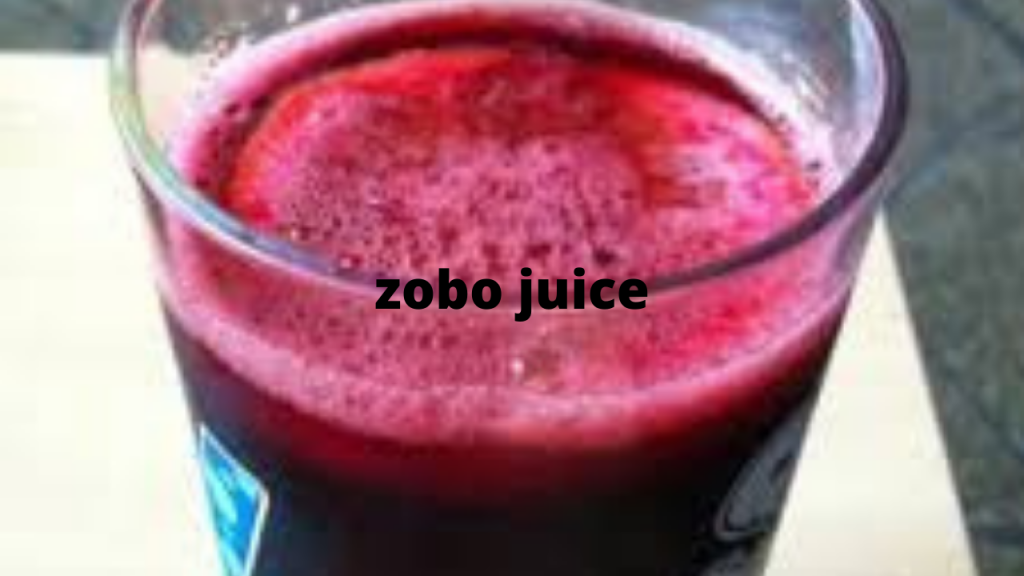 Ingredients For Zobo Drink
150g zobo leaves (Hibiscus sabdariff)
Water
Ginger and garlic
Cloves (konafuru)
1 large pineapple
Artificial flavors and sweeteners such as pineapple flavors, sugar if you want.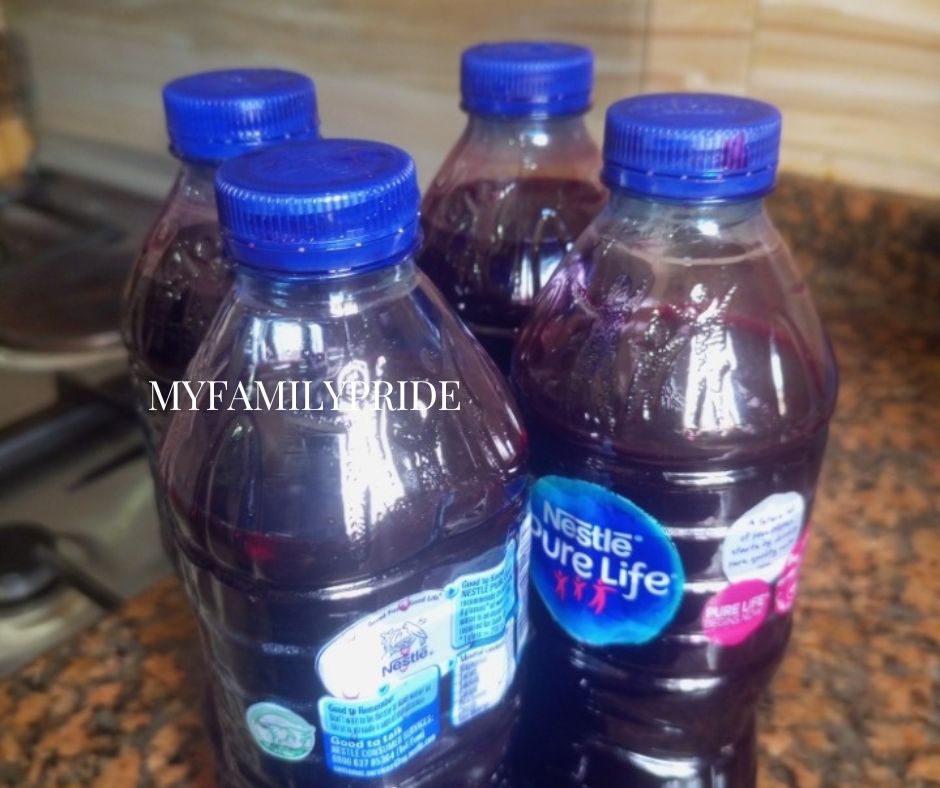 How To Make Zobo Drink With Pineapple And Ginger.
Select dirt out from the zobo flower. Rinse out the dust from it with cold water by washing it. For at least 2 times. Grind cloves into powder, cover and set aside.
Peel and wash the skin of the ginger and garlic properly then blend with your hand blender, electric blender or mortar and pestle.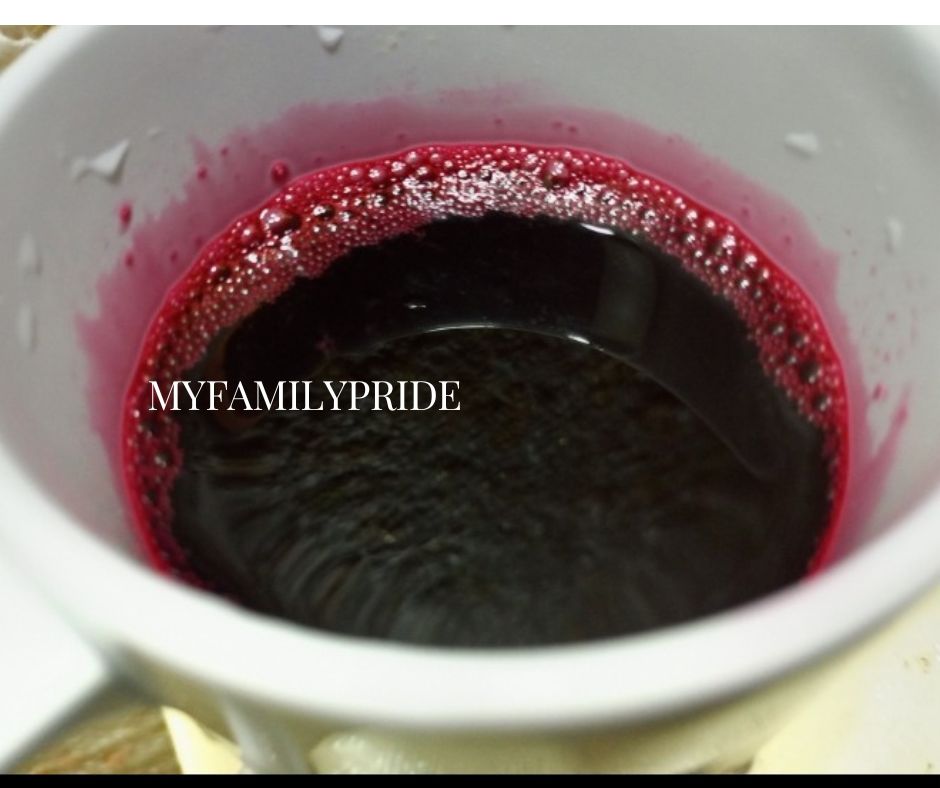 Best Way To Prepare Zobo
Wash, peel and cut the pineapple into thin slices. In a pot, put the washed zobo leaves and pour enough water to cover it totally. Cover and cook on medium heat and leave to boil for at least 20-30 minutes.
Add the the ground ginger and garlic, put more water if necessary. Keep boiling for about 30 minutes, this is the time it will take for the zobo leaves to be totally soft.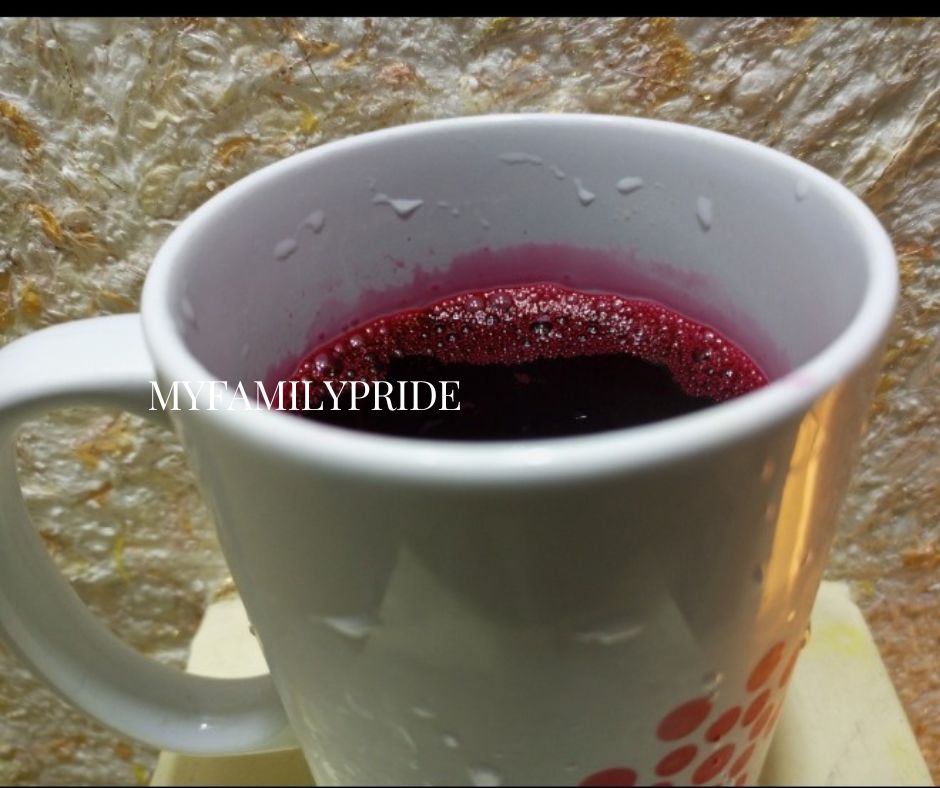 How to make sobo drink for sale.
Now turn off the heat and set aside to cool down entirely. Blend your pineapple while your zobo cools
when cool, sieve out the zobo leaves. Again, pour the juice through a chiffon material to remove small particles and leave only a smooth juice.
Add the pineapple juice,you can sieve it to make sure no particles Left. Add any artificial flavors of your choice at this time and stir. pour into bottles and refrigerate After that, enjoy your zobo drink with puff puff or any snacks of your choice.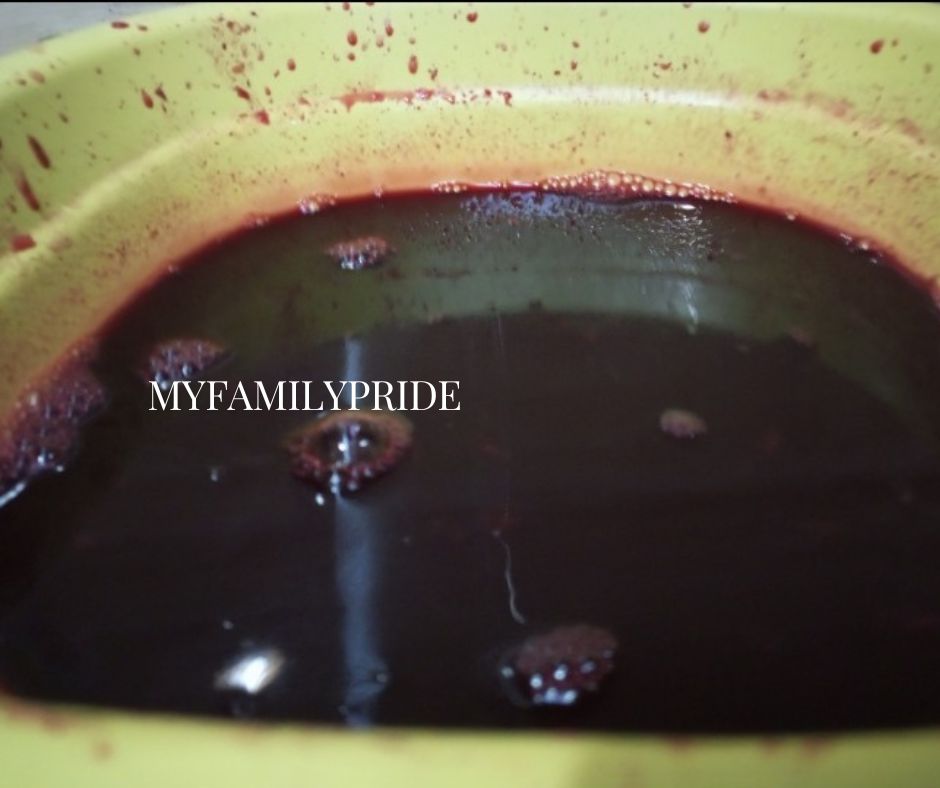 Why Is My ZOBO Drink Bitter?
It is bitter because of the combinations of sugar and some other sweetness. This is because zobo has a sour taste. Not always good to add artificial sweeteners, instead use natural once such as Orange Juice, pineapple juice, ginger, garlic and water mellon.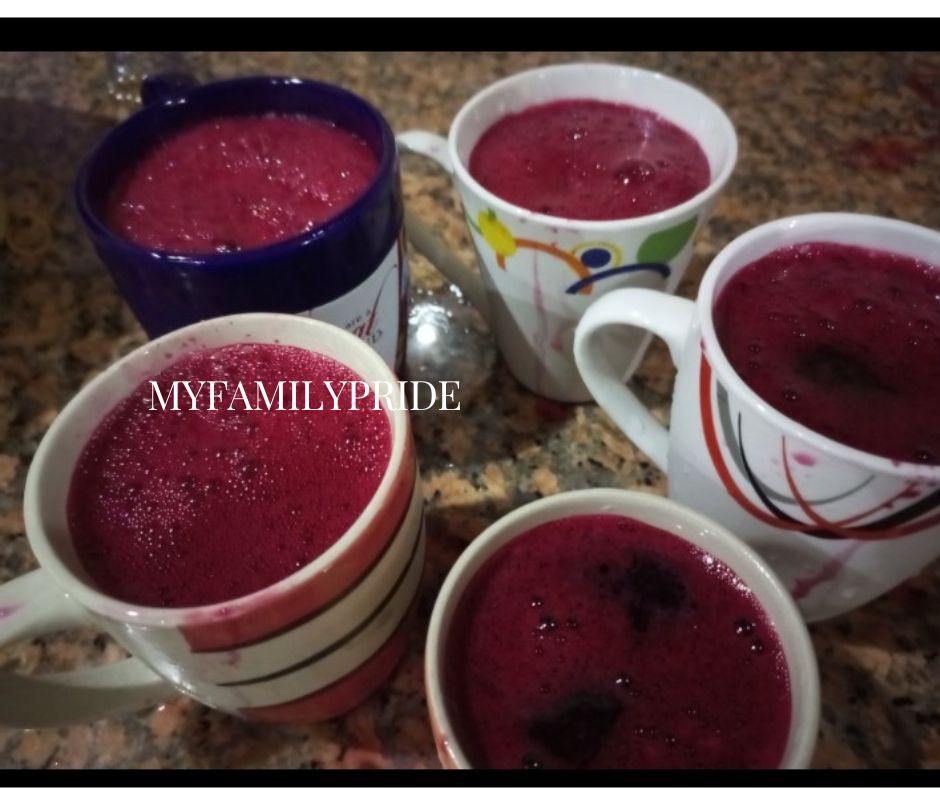 What Is The Benefit Of Drinking Zobo?
It protects liver
Antibacterial agent
Lowers cholesterol
Regulates blood pressure
It boosts healthy eyes
It boosts appetite
It fights digestive problems
It aids weight loss
How To Make Zobo With Dates.
put your dates in a mortar then, remove the seed and soak with warm water overnight.
Bring it out from the water then blend it and as well your cucumber if using. Pour in the ground dates and cucumber inside the zobo juice.
If you have orange juice this is the exact time you needed to add it. Then, refrigerate and serve chilled.
How Long Does Zobo Drink Last?
Zobo drink can at least last for about 3-4 months through the help of aseptic, nitrogen, and sometimes vacuum packets.
How To Prepare Zobo Drink For Weight Loss.
Why prepare your zobo for weight loss, kindly use zobo leaves, ginger, garlic, cloves (konafuru), ripe pineapple, orange, and lemon.
Cook it as usual then, use pineapple juice, orange juice, and lemon juice and garnish it. Refrigerate and serve chilled.
Other recipes you might love to try.
Conclusion
Having gone through our procedures on how to prepare zobo drink.
I am sure you have learnt to how use the these procedures and ingredients to produce the best quality kind of zobo for the health of your family and that of your customers.
Have you ever prepare zobo before? Would you might love sharing with us? Use the comment section and feel free to share.