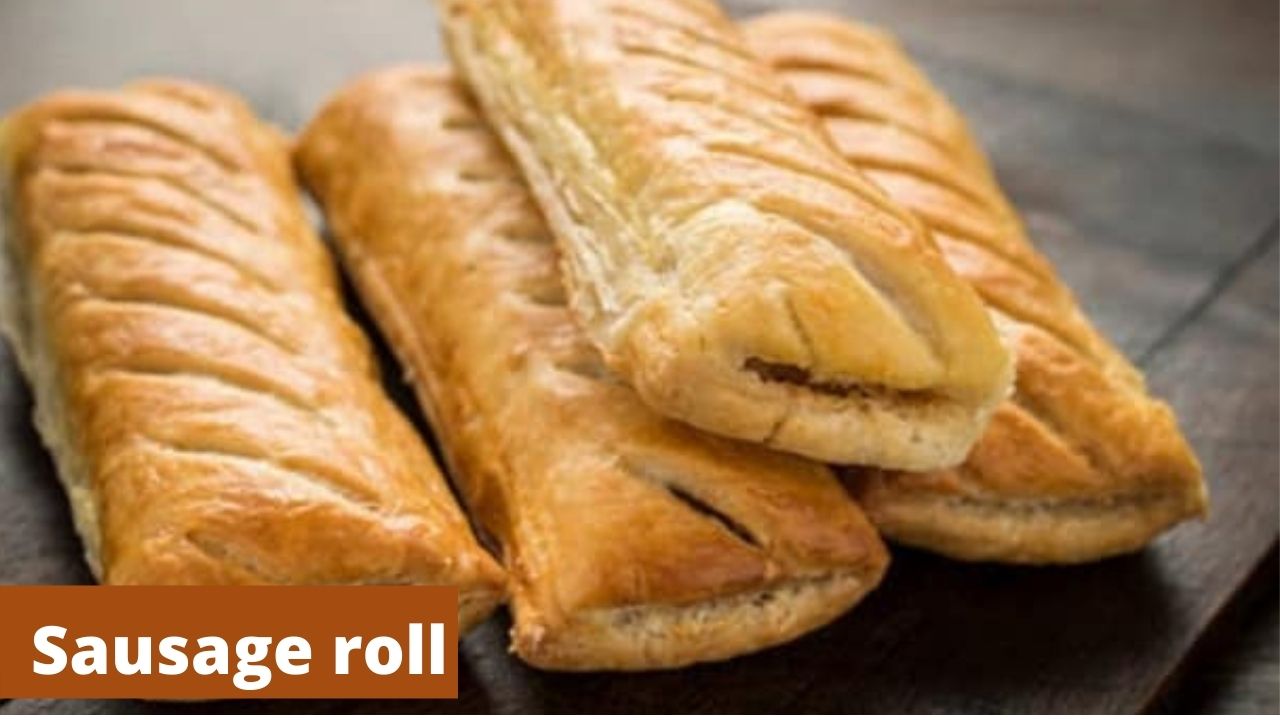 Guess what? all my tips for the best homemade sausage rolls. I've made homemade sausage rolls many times over the years and have improved the recipe several times. And now I have a recipe that will take your socks off!
Whether eaten pure or topped with butter or jam, these sausage rolls are delicious, juicy, and absolutely sumptuous.
Sausage rolls especially puff pastry are filled with a generous amount of delicious Italian-flavored sausage. It is very easy to make a snack with afternoon tea and morning tea.
It's great for breakfast as a busy mom. Believe me, you will definitely love these sausage rolls because they are so easy to make. Ready in 30 minutes from start to finish!
Does anyone want a prescription? If yes, let's get to the kitchen.
Sausage Roll Ingredients
2 cups flour (plus a handful for kneading)
2 tablespoons of melted butter
1/2 tablespoon of yeast
1 egg and 1 more for washing eggs
1/2 teaspoon salt
1/2 cup warm milk
2 tablespoons of sugar and 1 teaspoon for fermenting yeast
10 hot dog links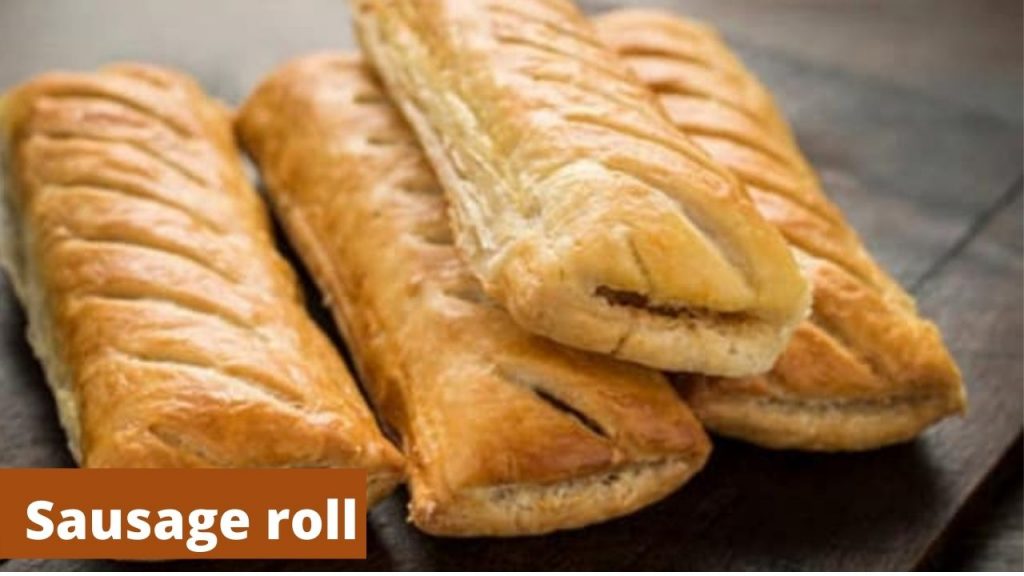 How To Make Sausage Roll Dough.
Dissolve yeast and sugar in warm milk
Mix the butter and eggs in another bowl and set aside.
Mix the flour, salt, and sugar in a large bowl, make a well in the middle, add the yeast and egg-butter mixture and stir to form a soft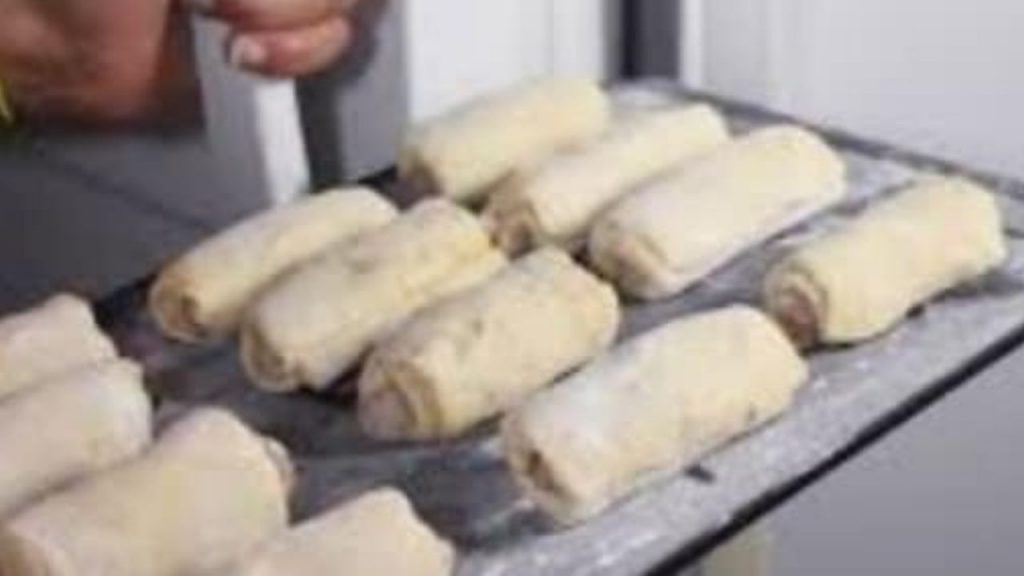 Sausage Roll Recipe With Hot Dog
Put the dough on a lightly floured surface and knead by hand for 10 minutes and using a mixer for 7 minutes until it becomes smooth and elastic.
Transfer the dough to a large, oiled bowl (make sure to spread some oil on the surface of the dough) and let it swell in a warm place for an hour or until doubled.
Steam the sausage in boiling water for 7 minutes. Take it out of the water and set it aside.
Unroll the dough and turn it on a surface sprinkled with a little flour.
Divide the dough into 10 equal pieces and roll it into a tuft long enough to coat the sausage about three times.
Wrap the rolled dough around the sausage and place it at least 5 cm away on lightly oiled and floured baking trays.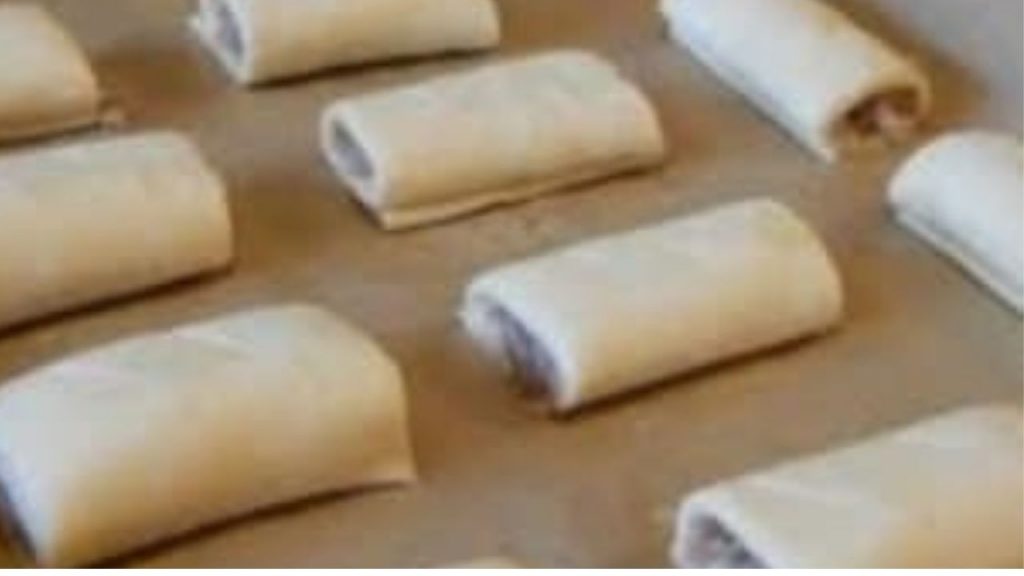 Cover the rolls and let them rise for 30 minutes until they double in size. Beat one egg with a tablespoon of water and brush the surface of the rolls with it.
Place in the preheated oven and bake for 10 to 15 minutes or bake until golden brown.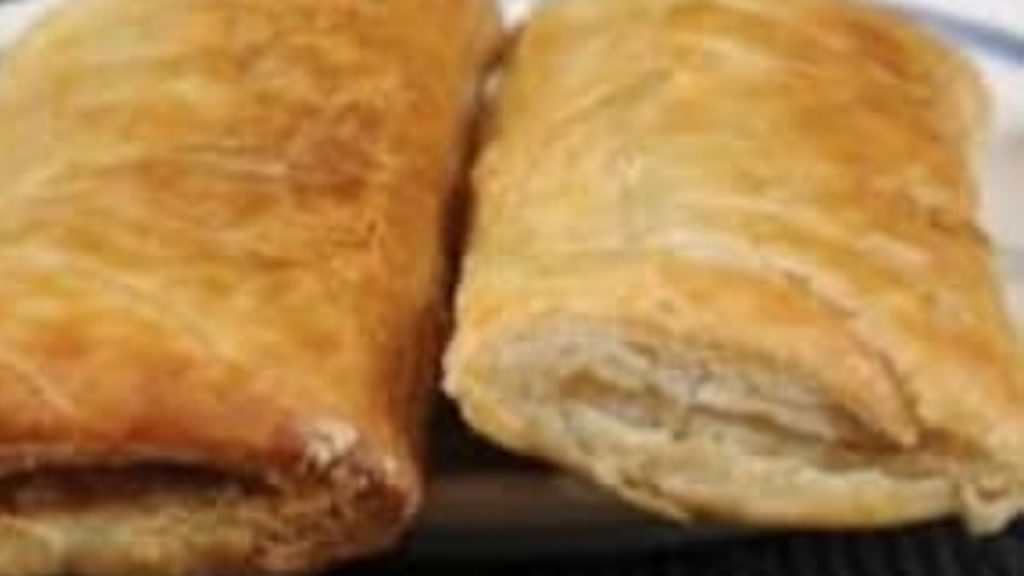 Take a look at some other recipes you might love to try
How To Make Fried Sausage Roll.
Beat some eggs and mix with salt, pepper, cinnamon, if you have cinnamon, white sugar, and milk then, set aside
Heat up the vegetable oil in a frying pan and fry sausages. With your hands, squeeze out each slice of bread and roll each sausage in it.
We fix sausage rolls with toothpicks. Grease them with the egg mixture. Melt the butter in a frying pan and fry the sausage roll until golden brown and serve with any drink of your choice.
Static sausage UK
Sausage, olive oil, potatoes and teaspoon of milk, a teaspoon of ghee, onions, gravy grains
Heat the oil in the pot. After heating the oil, add the sausages to the bowl and put them in the oven at 160 ° C. Cook the sausages for 40 minutes. Turn sausages after 20 minutes.
Peel the potatoes until the peel is gone. Cut the potatoes into pieces. Boil the potatoes in half a saucepan with water for 20-25 minutes. Drain the potatoes using a strainer. Put the potatoes in the pan again and mash them. Add butter and milk. Season with salt and pepper.
Peel the onions and chop. Fry onions until soft. While the onions are frying, mix the broth granules with boiling water. Then add the sauce to the onions.
Put the sausage on a plate. Next to the sausage, add a tablespoon of porridge. We pick up the sauce with the ladle and pour it over the sausage and porridge.
Equipment needed: measuring spoon, saucepan, masher, bowl, cutting board, sharp knife, sieve, peeler, tablespoon, and spoon.
Sausage Company UK
This Sausageman.co.uk is the best place you can order your sausage. They deliver award-winning sausages fresh to your door. Enjoy the taste of award-winning sausages & bacon, pork mince & products as you place your order now
Other rice recipes you might love to try.
We as well have this
Conclusion.
These sausage roll recipes here are the best sausage recipes ever. Don't hesitate, to give them a try, and don't forget to share your experience in the comment section.
Frequently Asked Questions
How long will it take to make sausage rolls?
Making sausage rolls is a fun and easy way to enjoy a delicious snack. Depending on the type of sausage rolls you are making, it can take anywhere from 30 minutes to 2 hours.

However, once you have the ingredients prepared, you should be able to whip up a batch of delicious sausage rolls in no time. If you plan ahead, you can even make them in advance to save yourself time and energy later. Don't forget to experiment with different types of fillings for added flavor and texture!
Can I freeze the sausage rolls?
The answer to the question, "Can I freeze sausage rolls?" is yes. As long as they are wrapped securely, you can safely store them in the freezer for up to three months.

Do not forget to thaw them completely before reheating as this will ensure they are cooked thoroughly and remain delicious. Before freezing your sausage rolls, it is important to check their label as some brands may have specific instructions that should be followed.
How do I store sausage rolls?
Storing sausage rolls properly will ensure they stay fresh and tasty for as long as possible. For short-term storage, it's best to keep them at room temperature in an airtight container or wrapped in parchment paper.

If you need to store them for a longer period of time, freezing is your best bet. Make sure you wrap the rolls in multiple layers of plastic wrap before placing them in the freezer.
What is the difference between a sausage roll and a sausage bun?
What is the difference between a sausage roll and a sausage biscuit?
It can be seen that the difference between a sausage roll and a sausage bun is mostly in the shape of the pastry. A sausage roll is usually one long continuous piece of pastry while a bun is made up of individual pieces.

Additionally, a sausage roll tends to consist of either puff or shortcrust pastry while buns are often made with brioche-style dough. However, both are equally delicious and great accompaniments to any meal.
What is a sausage roll?
A sausage roll is a delicious, savory snack popular in many countries around the world. It can be enjoyed as a meal, appetizer or treat and can be made with various fillings.

Whether you are looking for a quick, tasty snack to serve at your next party or just want something different to eat for lunch, a sausage roll is the perfect solution. Though it may take some time to prepare, the delicious result is worth it! So why not try making your own sausage rolls today?
where can I buy a sausage roll
There are many places to purchase a delicious and satisfying sausage roll. Whether you prefer the convenience of a local grocery store, the freshness of a baker, or the convenience of an online vendor, you should have no problem finding one that meets your needs.

Be sure to read reviews or ask around to ensure you get the best available. With so many options available, you can easily find the perfect sausage roll for any occasion!
What are the ingredients in a sausage roll?
Asausage roll is a delicious and versatile snack that can be made with a variety of ingredients. The most common ingredients are various types of meat, pastry dough, onions, seasonings, and herbs.

While the combination of these ingredients will vary from recipe to recipe, no matter the recipe used, a sausage roll is sure to be a hit. With its delicious flavor and ease of assembly, it's no surprise that sausage rolls are so popular around the world.
How do I make a sausage roll?
Making a sausage roll is an easy and rewarding experience. With just a few ingredients and a bit of time, you can make delicious homemade sausage rolls that taste far better than anything you can buy in the store.

Not only are they delicious, but they are also versatile – try different fillings or shapes to suit your own tastes. Regardless of what form they take, these tasty treats will surely be appreciated by all. So why not get creative and give it a go?
Conclusion
In conclusion,homemade sausage rolls are not only a tasty treat, but an easy and economical way to make something special for your family or friends.
With the simple ingredients and steps outlined in this article, you can create delicious sausage rolls with minimum effort.
Plus, you get the satisfaction of knowing that what you are serving is made from scratch with fresh ingredients. Everyone will be sure to love them! So why not give it a try?