Guess what? all my tips for the best homemade sausage rolls. I've made homemade sausage rolls many times over the years and have improved the recipe several times. And now I have a recipe that will take your socks off!
Whether eaten pure or topped with butter or jam, these sausage rolls are delicious, juicy, and absolutely sumptuous.
Sausage rolls especially puff pastry are filled with a generous amount of delicious Italian-flavored sausage. It is very easy to make a snack with afternoon tea and morning tea.
It's great for breakfast as a busy mom. Believe me, you will definitely love these sausage rolls because they are so easy to make. Ready in 30 minutes from start to finish!
Does anyone want a prescription? If yes, let's get to the kitchen.
Sausage Roll Ingredients
2 cups flour (plus a handful for kneading)
2 tablespoons of melted butter
1/2 tablespoon of yeast
1 egg and 1 more for washing eggs
1/2 teaspoon salt
1/2 cup warm milk
2 tablespoons of sugar and 1 teaspoon for fermenting yeast
10 hot dog links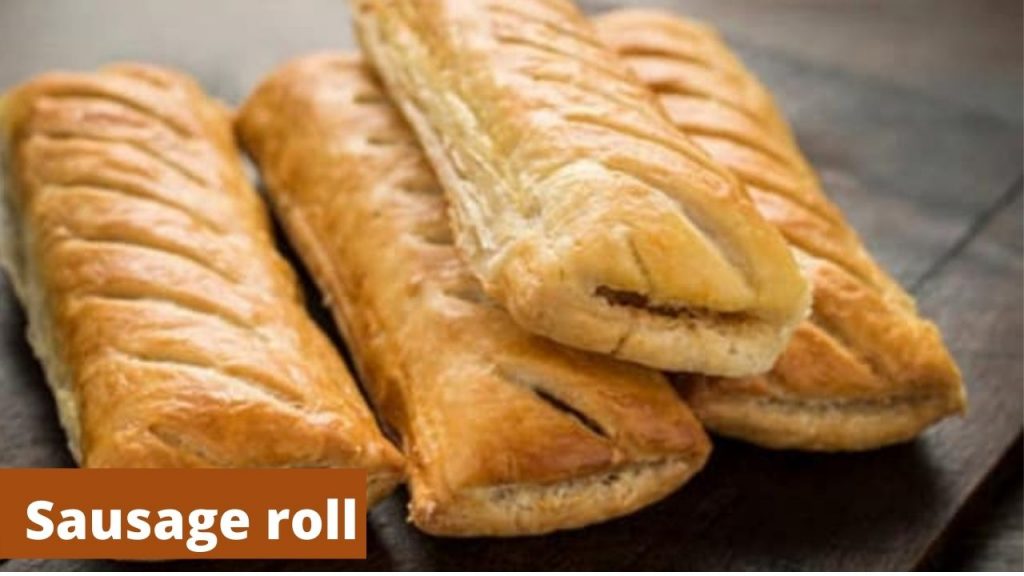 How To Make Sausage Roll Dough.
Dissolve yeast and sugar in warm milk
Mix the butter and eggs in another bowl and set aside.
Mix the flour, salt, and sugar in a large bowl, make a well in the middle, add the yeast and egg-butter mixture and stir to form a soft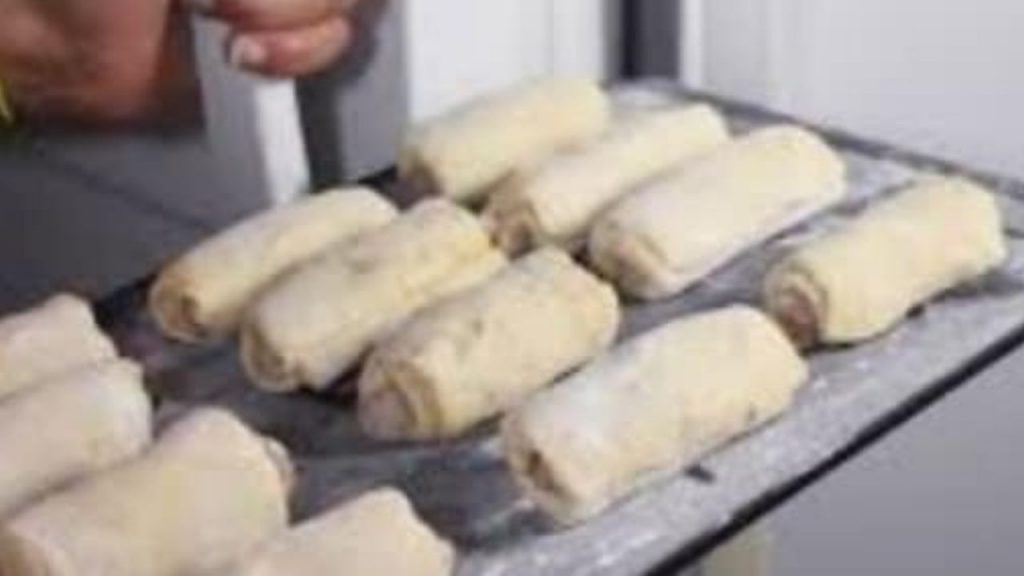 Sausage Roll Recipe With Hot Dog
Put the dough on a lightly floured surface and knead by hand for 10 minutes and using a mixer for 7 minutes until it becomes smooth and elastic.
Transfer the dough to a large, oiled bowl (make sure to spread some oil on the surface of the dough) and let it swell in a warm place for an hour or until doubled.
Steam the sausage in boiling water for 7 minutes. Take it out of the water and set it aside.
Unroll the dough and turn it on a surface sprinkled with a little flour.
Divide the dough into 10 equal pieces and roll it into a tuft long enough to coat the sausage about three times.
Wrap the rolled dough around the sausage and place it at least 5 cm away on lightly oiled and floured baking trays.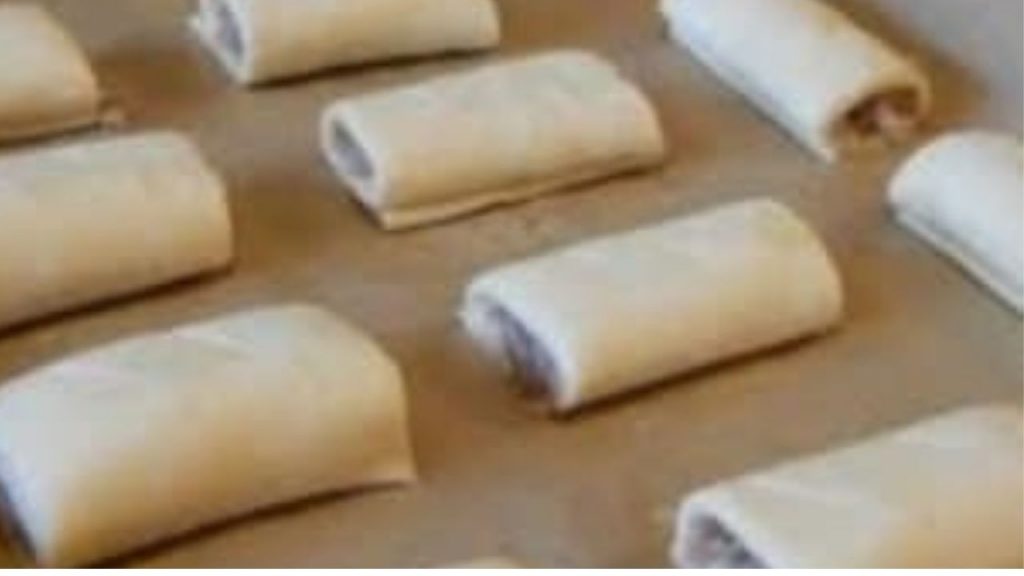 Cover the rolls and let them rise for 30 minutes until they double in size. Beat one egg with a tablespoon of water and brush the surface of the rolls with it.
Place in the preheated oven and bake for 10 to 15 minutes or bake until golden brown.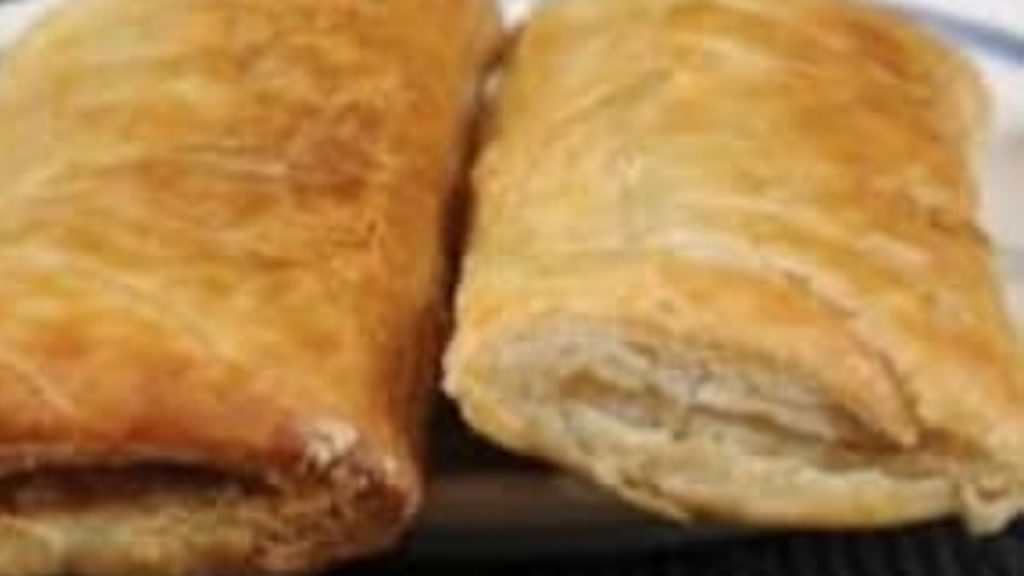 Take a look at some other recipes you might love to try
How To Make Fried Sausage Roll.
Beat eggs and mix with salt, pepper, cinnamon, if you have cinnamon, white sugar, and milk then, set aside
Heat vegetable oil in a frying pan and fry sausages. With your hands, squeeze out each slice of bread and roll each sausage in it.
We fix sausage rolls with toothpicks. Grease them with the egg mixture. Melt the butter in a frying pan and fry the sausage roll until golden brown and serve with any drink of your choice.
Static sausage UK
Sausage, olive oil, large potatoes, a teaspoon of milk, a teaspoon of ghee, onions, gravy grains
Heat the oil in the pot. After heating the oil, add the sausages to the bowl and put them in the oven at 160 ° C. Cook the sausages for 40 minutes. Turn sausages after 20 minutes.
Peel the potatoes until the peel is gone. Cut the potatoes into pieces. Boil the potatoes in half a saucepan with water for 20-25 minutes. Drain the potatoes using a strainer. Put the potatoes in the pan again and mash them. Add butter and milk. Season with salt and pepper.
Peel the onions and chop. Fry onions until soft. While the onions are frying, mix the broth granules with boiling water. Then add the sauce to the onions.
Put the sausage on a plate. Next to the sausage, add a tablespoon of porridge. We pick up the sauce with the ladle and pour it over the sausage and porridge.
Equipment needed: measuring spoon, saucepan, masher, bowl, cutting board, sharp knife, sieve, peeler, tablespoon, and spoon.
Sausage Company UK
This Sausageman.co.uk is the best place you can order your sausage. They deliver award-winning sausages fresh to your door. Enjoy the taste of award-winning sausages & bacon, pork mince & products as you place your order now
Other amazing recipes.
Conclusion.
These sausage roll recipes here are the best sausage recipes ever. Don't hesitate, to give them a try, and don't forget to share your experience in the comment section.