Inflation can put a strain on our wallets, especially when it comes to grocery shopping.
But fear not! With a little planning and knowledge, you can fight back against rising prices and still maintain a nutritious and satisfying diet.
Here we have the list of 32 budget-friendly foods that will help you combat inflation without compromising on quality or flavor.
From protein sources like chicken, eggs, and lentils to pantry staples like rice and pasta, these wallet-friendly options will keep your meals nutritious and your bank account happy.
We also include fresh produce and frozen fruits and vegetables to ensure a well-rounded and balanced diet.
By incorporating these budget foods into your meal planning, you'll be equipped to navigate the challenges of inflation while still enjoying delicious and wholesome meals.
So let's dive in and discover how these 32 budget foods can help you fight inflation and maintain a healthy lifestyle.
Grains and Legumes
Rice: A versatile staple that can be used as a side dish or base for various recipes.
Pasta: Choose whole wheat options for added fiber and nutrients.
Oats: A nutritious breakfast option that can also be used in baking.
Quinoa: Packed with protein and fiber, it makes a great alternative to rice.
Black beans: High in protein and fiber, ideal for chili, burritos, or salads.
Chickpeas: Perfect for making hummus, curries, or adding to salads for extra protein and texture.
Dairy and Eggs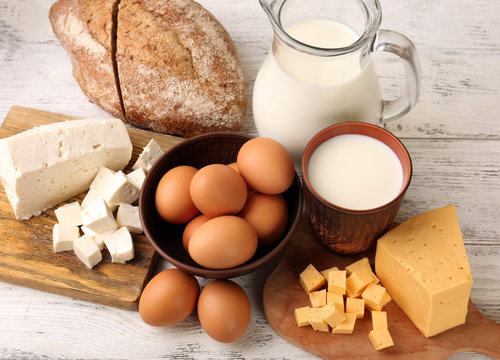 Milk: Choose larger containers for better value and use it for cooking, baking, or enjoying with cereal.
Yogurt: Opt for plain or unsweetened varieties and add your own fruits or toppings.
Cottage cheese: A protein-rich option that can be enjoyed as a snack or in various recipes.
Fresh Produce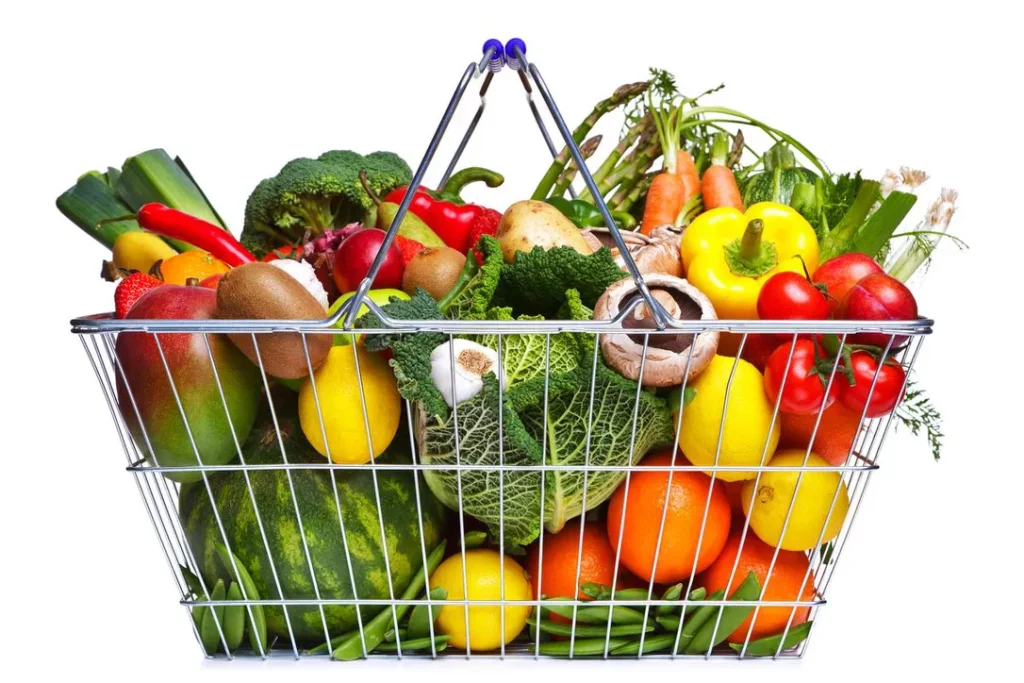 Bananas: Budget-friendly and loaded with potassium and other essential nutrients.
Apples: Inexpensive and versatile, great for snacking or baking.
Oranges: Packed with vitamin C and perfect for juicing or eating as a refreshing snack.
Carrots: Affordable and nutritious, ideal for snacking, salads, or roasting.
Cabbage: Cabbage is a versatile vegetable that can be used in stir-fries, coleslaw, or soups.
Spinach: Spinach is rich in vitamins and minerals, perfect for salads, smoothies, or sautéing.
Tomatoes: Great for making sauces, soups, or enjoying fresh in salads.
Onions: An essential ingredient for adding flavor to a wide variety of dishes.
Potatoes: Inexpensive and filling, can be roasted, mashed, or used in soups and stews.
Bell peppers: Colorful and packed with vitamins, perfect for stir-fries, salads, or fajitas.
Frozen Fruits and Vegetables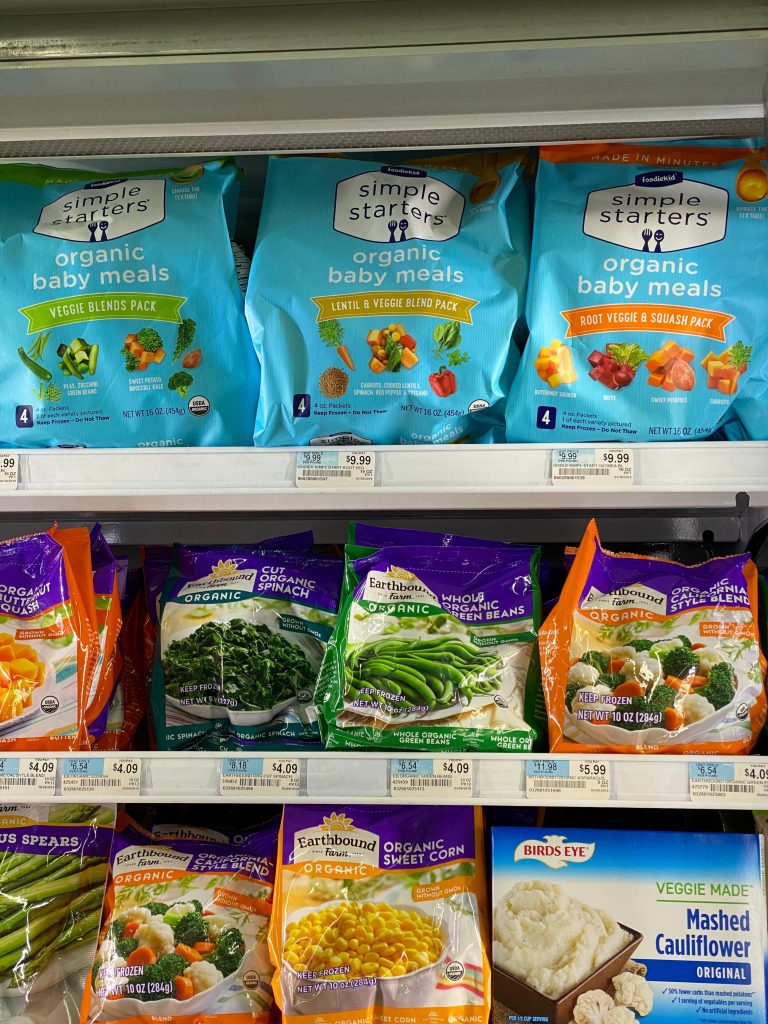 Mixed berries: Versatile and packed with antioxidants, great for smoothies, desserts, or oatmeal.
Peas: A nutritious and budget-friendly vegetable that can be added to stir-fries, soups, or pasta dishes.
Corn: An affordable option that adds sweetness and texture to various recipes.
Broccoli: A nutrient-dense vegetable that can be steamed, roasted, or added to stir-fries.
Cauliflower: Budget-friendly and incredibly versatile, perfect for making rice, pizza crust, or roasted florets.
Green beans: A low-cost vegetable that can be used in stir-fries, casseroles, or salads.
Brussels sprouts: Affordable and packed with vitamins, can be roasted, sautéed, or added to salads.
Protein Sources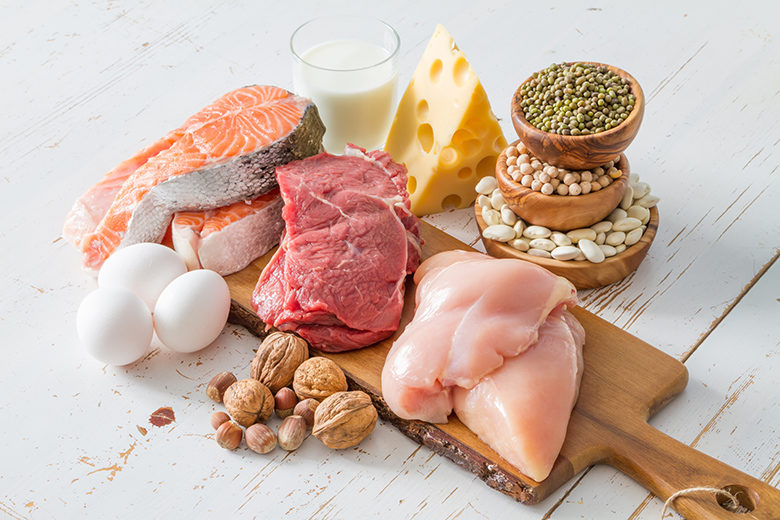 Chicken: Affordable cuts like thighs or drumsticks are ideal for soups, stews, or roasted dishes.
Ground turkey: A lean and budget-friendly alternative to ground beef for meatballs, burgers, or tacos.
Tofu: A popular plant-based protein option that can be used in various dishes as a meat alternative.
Fish: A nutritious protein source rich in omega-3 fatty acids, essential for heart health and brain function.
Frequenty Asked Questions
Are these budget foods nutritious?
Yes, these budget foods are selected based on their affordability and nutritional value. They include a variety of whole grains, legumes, fresh produce, proteins, and pantry staples that provide essential nutrients for a balanced diet.
Can I find these budget foods at any grocery store?
Most of these budget foods are commonly available at grocery stores. However, specific availability may vary depending on the region and store.
It's always a good idea to check your local grocery store or market for the availability of these items.
Are these budget foods versatile in recipes?
Absolutely! These budget foods offer a wide range of versatility in recipes. For example, grains like rice and pasta can be used as bases for various dishes, while fresh produce and proteins can be incorporated into salads, stir-fries, soups, and more.
Can I create complete meals using only these budget foods?
While these budget foods provide a solid foundation for meals, it's advisable to complement them with additional ingredients to ensure a balanced and diverse diet. Consider adding herbs, spices, condiments, and other ingredients to enhance the flavor and nutritional value of your meals.
Can I save money by buying in bulk?
Yes, buying certain budget foods in bulk can help save money in the long run. Staples like grains, legumes, and pantry items have a longer shelf life and can be purchased in larger quantities for better value. Just ensure you have sufficient storage space to accommodate bulk purchases.
Are frozen fruits and vegetables as nutritious as fresh ones?
Frozen fruits and vegetables can be equally nutritious as fresh ones since they are typically frozen at their peak ripeness, preserving their nutrients. They are also a more budget-friendly option, especially when certain fresh produce is out of season or more expensive.
Can I use these budget foods to create meals for special dietary needs?
Yes, many of these budget foods are suitable for various dietary needs. For specific dietary requirements, such as gluten-free or vegan, make sure to select appropriate options from the list and customize recipes accordingly. Consult with a nutritionist or dietitian for personalized guidance.
Read More
Perfect Air Fryer Orange Chicken Everytime
Crispy Fried Chicken Drumsticks can be delicious.
How to make easy chicken pepper soup in a hurry
How Long To Bake Chicken Wings At 375 • 2023 Edition
Healthy, Easy, Tender And Juicy Air Fryer Naked Chicken.
Crispy & Tender Air Fryer Chicken Fried Steak
How To Make Chicken Shawarma At Home
How to Make an Asian Chicken Marinade in Under Ten Minutes
What to serve with butter chicken; 20 tasty side dishes 2023
How healthy is chipotle? Is chipotle healthy?
Are lenny and larry cookies healthy
Energy Drink and Caffeine Content of Them
Ultimate Guide to Subway's Highest Protein Sandwich Options
9 Low-Calorie Fruits: A Delicious and Nutritious Way to Stay Healthy
30 Healthy lunch ideas for kids
7 Healthy Breakfast Foods That Raise Blood Sugar
Conclusion
In conclusion, with these 32 budget-friendly foods, you can fight inflation without compromising on nutrition.
From affordable protein sources like chicken, eggs, and lentils to versatile staples like rice and pasta, there are plenty of options to keep your meals satisfying and your budget intact.
Incorporate fresh produce, frozen fruits and vegetables, and pantry staples wisely to maximize your savings.
By making smart choices and being mindful of prices, you can navigate the challenges of inflation while still enjoying delicious and nutritious meals.