Cooking chicken wings can be an enjoyable experience for the home cook, but it can also be a challenge when trying to get them perfectly cooked. In this article, we will be exploring how long to bake chicken wings at 375 degrees in 2023.
We'll provide tips and tricks on how to get the best baked wings with crispy skin and juicy meat. We will also explore what temperature is best to bake your wings at and if there are any techniques that you should use while cooking them.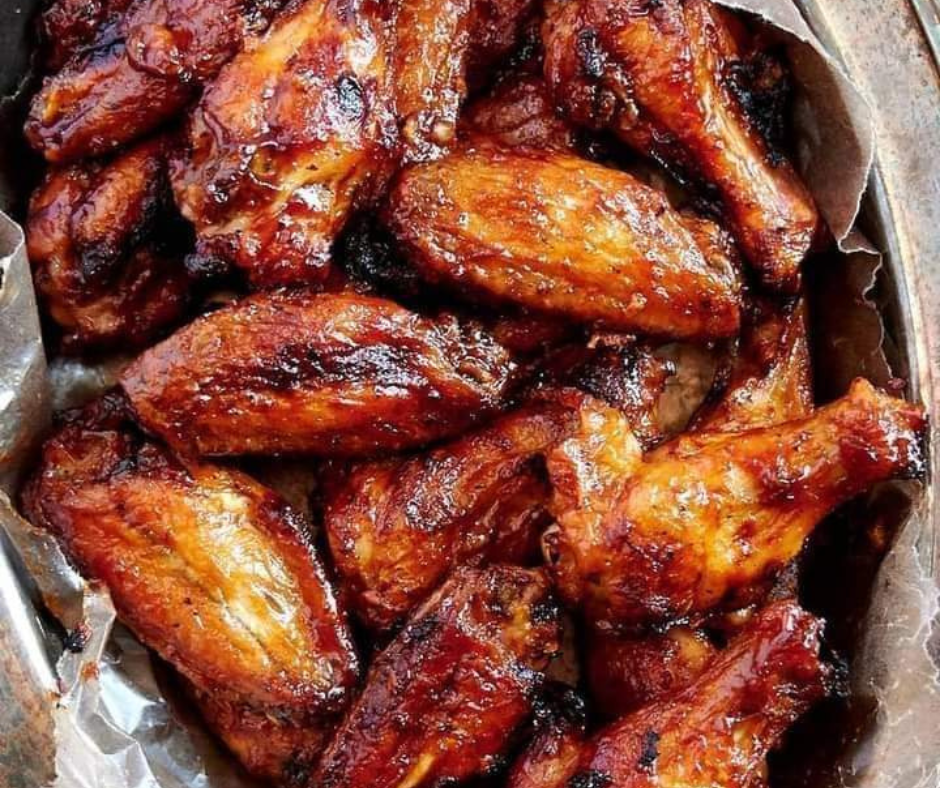 Chicken wings are a classic game day or backyard party food. But if you're making them for large groups, frying them can take a lot of effort in the kitchen, not to mention cleaning the fryer afterward.
That's why I prefer to bake my chicken wings to make them oh-so-crispy and finger-licking good.
You can make big batches all at once, and there's way less clean up to take care of and more time to enjoy your wing feast. A win-win!
Plus, baked wings have fewer calories, so that's yet another bonus.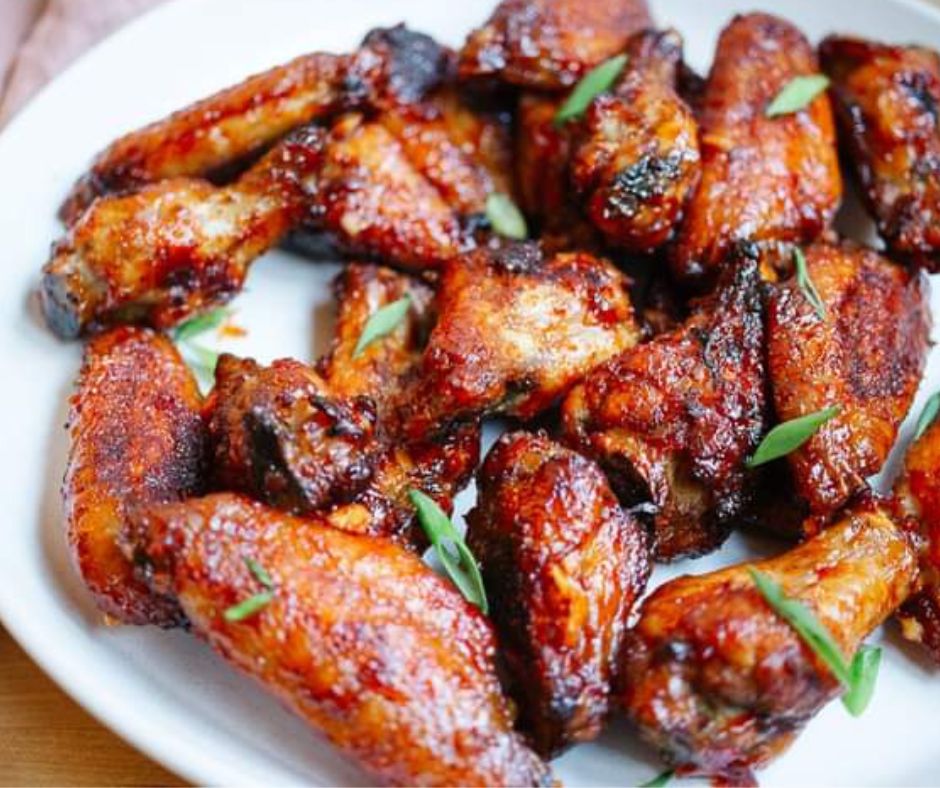 It can take a lot of trial and error to get your baked wings perfect, especially with different recipes. Today, you're in luck!
I have all the tips and tricks to get delicious, tender, and crunchy wings every time! Keep reading to find out how long to bake chicken wings, how to make your wings extra crispy, and more!
How Long to Bake Chicken Wings
The time needed for your chicken wings to bake depends on the recipe style and the oven temperature.
If you're making really saucy wings, you'll want a lower temperature so that the sauce doesn't burn.
If you're doing a dry rub, a higher temperature will be okay. Here are the approximate times to bake chicken wings at each temperature setting:
350°F – Bake for 60-70 minutes
375°F – Bake for 50-60 minutes
400°F – Bake for 40-50 minutes
425°F – Bake for 30-40 minutes
If your wings are smaller or you're using a convection oven, go with shorter bake times. If your wings are bigger and you're using a traditional oven, you'll want to cook them longer.
You can also wait to add the sauce after baking.
Some recipes also suggest starting at a lower temperature for about 30 minutes, so the fat melts and then doing a shorter blast on high heat to crisp up the wings.
It all really depends on your oven and your recipe!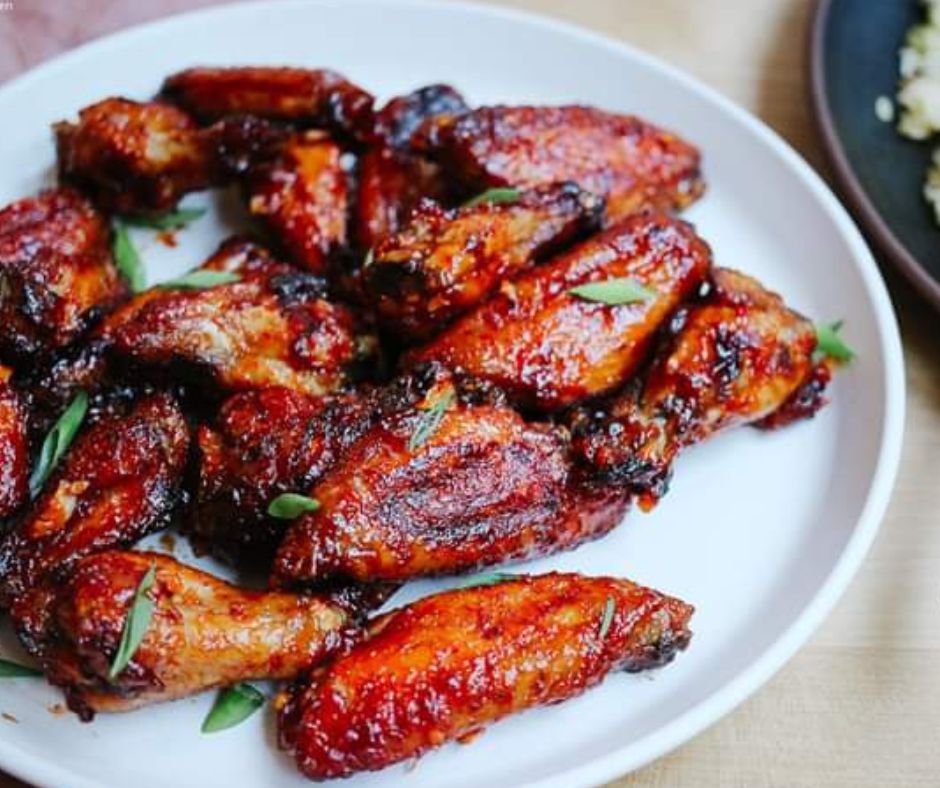 Tips & Tricks for Making the Best Crispy Chicken Wings.
Here are a few tips that recipes don't always list but are important to baking perfect wings.
Use a rimmed baking sheet, plus an oven-safe wire rack to cook your wings. Using the wire rack is less messy, plus your wings won't stick together or to the baking sheet. You can also line your baking sheet with vegetable oil to prevent sticking.
Pat your wings dry with a paper towel before coating. If you're really organized, you can refrigerate your wings on the rack overnight to ensure they're good and dry.
Don't overcrowd your baking sheet. Make sure the wings aren't touching so the hot air can circulate around them.
If your oven rack is in the center position, your wings will bake more evenly.
Another way to ensure even cooking is to flip your wings halfway through the bake time.
Some recipes suggest parboiling your wings before baking.
This means cooking them in simmering water for a few minutes. It's supposed to result in extra crispy wings. This should only add 5-10 minutes to your cooking time.
Most recipes will work for chicken legs and wings.
If you prefer less spicy recipes, look for Garlic Parmesan or Korean BBQ wings. Yum!
You can make wings ahead of time. Do all the prep and then let them sit uncovered in the fridge for up to six hours. This is helpful for busy workdays, but you'll probably also need a longer bake time if you're cooking the wings cold.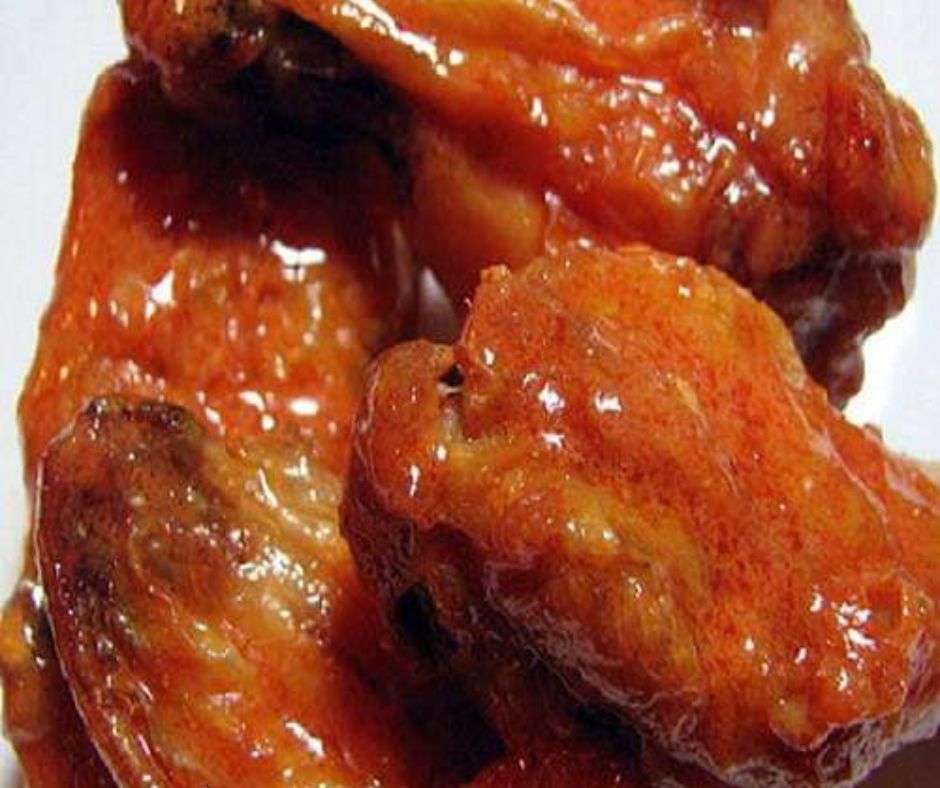 Some recipes suggest mixing baking powder into the dry rub to help crisp up your wings.
Serve your wings with blue cheese dip or ranch, plus cut veggies, garlic knots, French bread pizza, a cheese ball, or any of your favorite game-day snacks!
Don't forget to have some wet wipes handy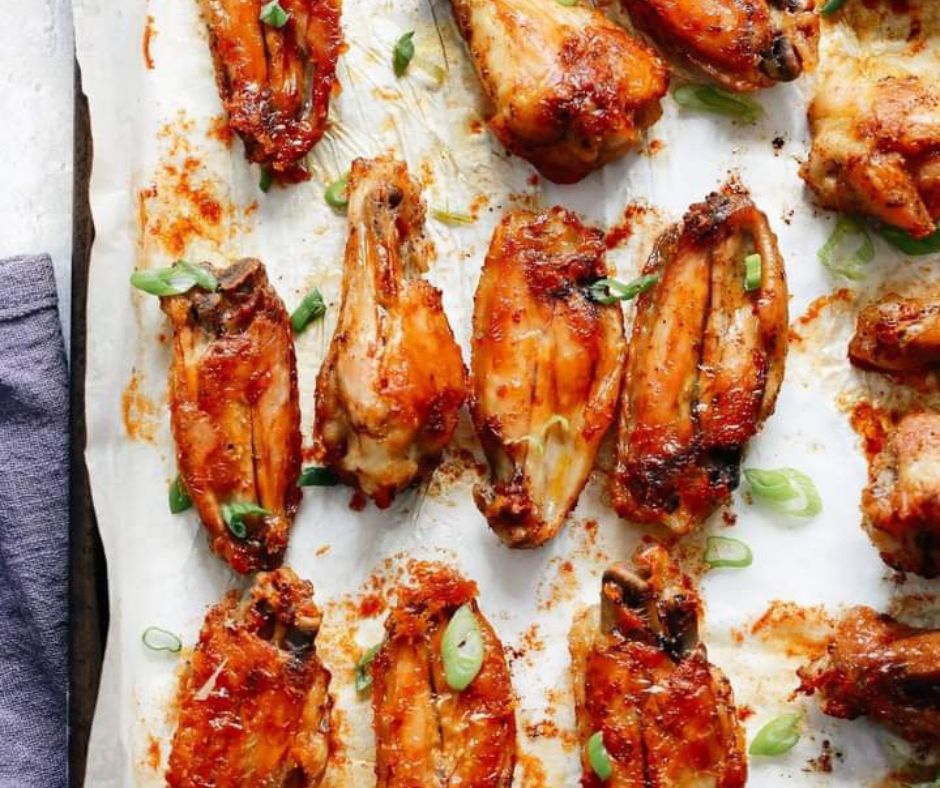 How to Tell When Chicken Wings Are Done.
You can make educated guesses on your chicken being cooked through based on the color and crispiness of the skin.
However, if you want to be sure that the wings are fully cooked, it's best to use a meat thermometer or an instant-read thermometer.
Stick the thermometer into the thickest part of the wing and try not to hit bone. Your wings are safe to eat at 165°F, according to the USDA.
Another good sign is that the juices running out of the meat should be clear.
How Long to Bake Chicken Wings (+ Easy Recipe!)
Servings
2servings
Prep time
10minutes
Cooking time
1hour
Calories
532.1kcal
INGREDIENTS
3 tablespoons olive oil
3 cloves garlic, pressed
2 teaspoons chili powder
1 teaspoon garlic powder
1 pinch salt and ground black pepper to taste
n10 chicken wings
DIRECTIONS
Preheat the oven to 375 degrees Fahrenheit.
In a large resealable bag, combine all the ingredients except the wings. Seal and shake until mixed well.
Add the chicken wings to the bag, reseal, and shake again until the wings are coated with the mixture.
Arrange the wings on a baking sheet.
Cook for about an hour, or until the chicken is crispy and cooked through.
Serve and enjoy.
Check out our food recipes
We as well have this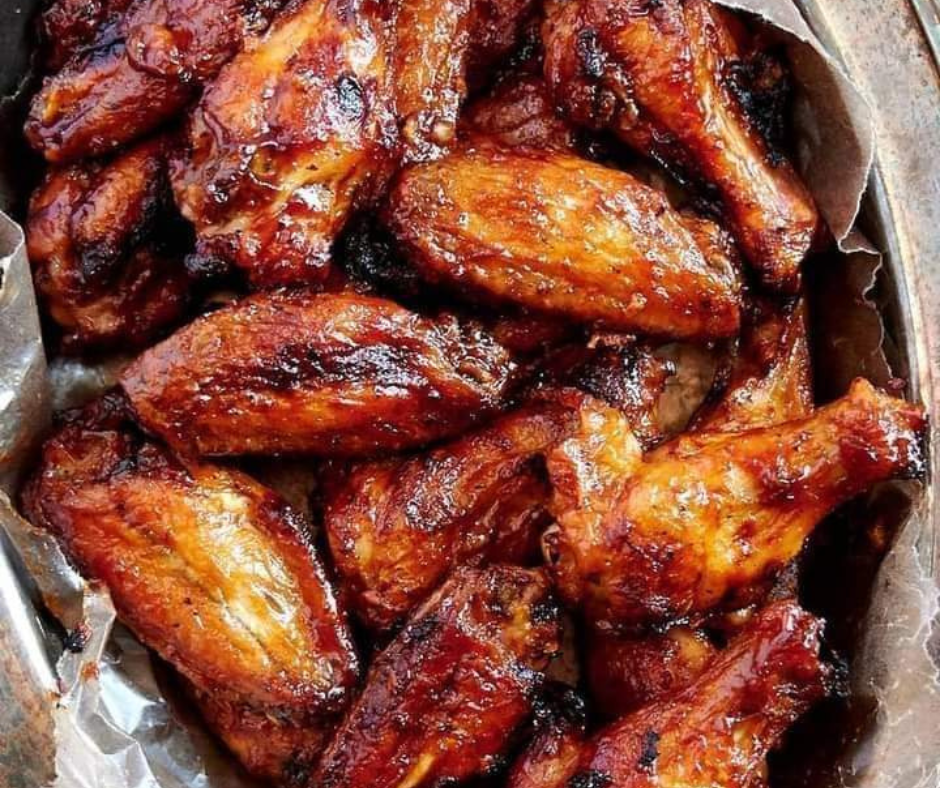 How long to bake chicken wings at 375 degrees
How long to bake chicken wings at 500 degrees?
Baking chicken wings at 600 degrees Fahrenheit is an optimal cooking process to ensure the inside of the wings are cooked thoroughly. The amount of time needed to bake chicken wings at this temperature can range from 30-45 minutes depending on the size of your wings.

It's important to check on them regularly, flipping them over every 10-12 minutes and using a meat thermometer to test the internal temperature of the meat.
How long to bake chicken wings at 600 degrees?
How long to bake chicken wings at 550 degrees?
The proper way to bake chicken wings at 550 degrees is to use a preheated oven and set the timer for 30 minutes. During that time, you should check the wings every 10 minutes and flip them over to ensure even cooking.

After 30 minutes, test the chicken wings for doneness with a meat thermometer before serving. Following this simple procedure will result in perfectly cooked and delicious chicken wings every time. So, why not give it a try and see for yourself!
NOTES
Here's a quick cheatsheet for how long to bake chicken wings:
350°F – Bake for 60-70 minutes
375°F – Bake for 50-60 minutes
400°F – Bake for 40-50 minutes
425°F – Bake for 30-40 minutes.
Conclusion
In conclusion,baking chicken wings at 375 degrees is a great way to cook them. By following the guidelines in this article, you should be able to perfectly bake your chicken wings every time.
The key is to watch them closely so that they don't overcook and become dry. With just a small amount of effort, you can enjoy delicious chicken wings for yourself and your family. So next time you need an easy meal, try baking your chicken wings at 375 degrees for 20-25 minutes!