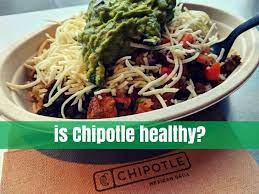 Chipotle is a fast-food chain that serves Mexican-inspired cuisine. The restaurant is popular among health-conscious individuals due to its emphasis on fresh ingredients and customizable options.
However, the company has faced several food safety scandals in recent years, raising questions about the overall healthiness of their menu.
In this article, we will delve into the nutrition facts and ingredients used in Chipotle's dishes to determine how healthy they truly are. We will also discuss any potential health concerns and offer tips for making healthier choices while dining at Chipotle.
Whether you're a frequent customer or considering trying the restaurant for the first time, this article will provide valuable insight into the nutrition profile of Chipotle's food.
Chipotle's commitment to using fresh and natural ingredients
Chipotle prides itself on its unwavering commitment to using fresh and natural ingredients in its menu offerings. The company sources its ingredients from trusted suppliers who adhere to strict quality standards.
From the freshly ripened avocados in their guacamole to the responsibly raised meats, Chipotle aims to provide customers with high-quality, minimally processed food options.
By using fresh ingredients, Chipotle strives to enhance the flavor and nutritional value of their dishes, appealing to health-conscious individuals seeking wholesome meals.
Focus on sustainability and responsible sourcing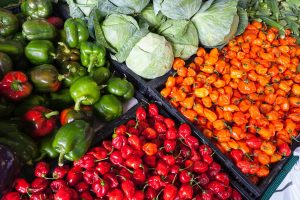 Another key aspect of Chipotle's philosophy is its focus on sustainability and responsible sourcing. The company aims to support environmentally friendly practices by prioritizing suppliers who use sustainable farming methods and engage in responsible animal husbandry.
Chipotle takes steps to reduce its carbon footprint by sourcing local ingredients whenever possible, minimizing transportation-related emissions. This commitment to sustainable sourcing not only benefits the environment but also resonates with consumers who are increasingly concerned about the origins of their food and its impact on the planet.
Emphasis on customizable meals and dietary preferences
Chipotle recognizes that each customer has unique dietary preferences and requirements. To accommodate this diversity, they place a strong emphasis on customizable meals. Customers can tailor their orders by choosing from a variety of ingredients, proteins, and toppings, allowing them to create meals that align with their specific dietary needs.
Whether someone follows a vegetarian, vegan, gluten-free, or low-carb diet, Chipotle offers ample options to cater to different lifestyles. This flexibility promotes inclusivity and empowers individuals to make choices that suit their health goals, making Chipotle an appealing choice for those seeking customizable and accommodating dining experiences.
Nutritional Breakdown of Chipotle's Ingredients
Analysis of core ingredients
To understand the nutritional aspect of Chipotle's menu, it is essential to analyze its core ingredients. Chipotle offers a variety of options, including rice, beans, meats (such as chicken, steak, and barbacoa), and vegetables (like lettuce, tomatoes, and peppers).
Each ingredient contributes to the overall nutritional profile of the meal and plays a role in providing essential nutrients.
Discussion of potential health benefits and concerns related to each ingredient
Examining the health benefits and concerns associated with Chipotle's core ingredients is crucial for understanding the overall nutritional value of their menu offerings. For example, whole grains, such as brown rice, can provide dietary fiber, vitamins, and minerals.
Beans, a source of plant-based protein, also offer fiber and various nutrients. Meats can be a significant source of protein but may have higher levels of saturated fats. Vegetables are rich in vitamins, minerals, and antioxidants, providing numerous health benefits.
However, it's important to note that individual health considerations and dietary needs may impact the suitability of specific ingredients. For instance, individuals with gluten sensitivities or allergies may need to opt for rice or corn-based options instead of flour tortillas.
Also, those with specific dietary restrictions or health conditions may need to choose their ingredients wisely or make substitutions to align with their goals.
Consideration of portion sizes and their impact on overall nutrition
Portion sizes play a crucial role in determining the overall nutritional value of a meal. While Chipotle allows for customizable meals, it's important to consider portion sizes when assessing the healthiness of their offerings. Larger portion sizes can contribute to increased calorie intake, while smaller portions may result in a lack of essential nutrients.
It's also worth noting that some menu items at Chipotle can be higher in calories, sodium, or fat if certain ingredients or toppings are chosen. Awareness of portion sizes and making informed choices about toppings, sauces, and side dishes can help maintain a balanced and nutritious meal.
By evaluating the nutritional breakdown of core ingredients, discussing potential health benefits and concerns, and considering portion sizes, individuals can make more informed choices when ordering at Chipotle and tailor their meals to meet their specific dietary needs and health goals.
Overview of different menu items
Chipotle offers a diverse range of menu options to cater to different preferences and dietary choices. These options include burritos, bowls, salads, and tacos. Each of these menu items provides a unique dining experience and allows customers to customize their meals according to their taste and dietary needs.
Burritos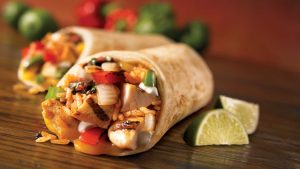 Burritos at Chipotle consist of a large flour tortilla filled with ingredients of your choice, such as rice, beans, meat or sofritas (tofu-based protein), vegetables, salsa, and various toppings. They offer a hearty and portable option for those who enjoy a well-rounded meal wrapped in a tortilla.
Bowls
Bowls are a popular choice at Chipotle as they provide a customizable, deconstructed version of a burrito. Customers can choose a base of rice or salad greens and top it with their preferred combination of ingredients, including protein, beans, vegetables, salsa, and more. Bowls offer a lighter alternative to burritos while still providing a satisfying meal.
Salad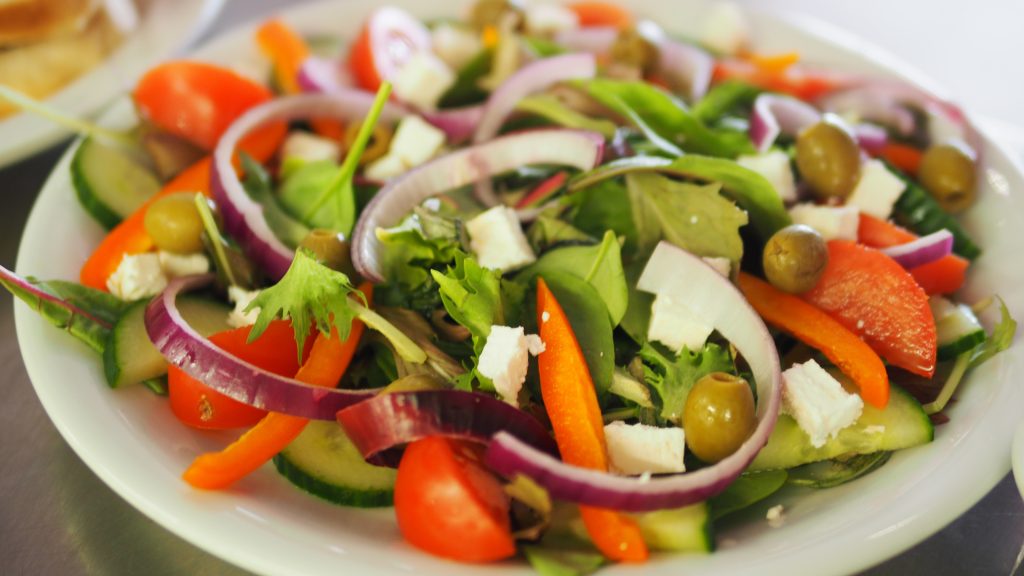 Chipotle salads consist of a bed of lettuce or mixed greens topped with ingredients similar to those found in burritos and bowls. Salads are an excellent option for those looking for a lighter, low-carb alternative, as they omit the tortilla and focus on fresh greens and toppings.
Tacos
Tacos at Chipotle feature two or three soft or crispy tortillas filled with a choice of protein, beans, vegetables, salsa, and optional toppings. They provide a handheld and versatile option, allowing customers to mix and match flavors and textures.
Analysis of popular protein choices and their nutritional profiles
Protein is a significant component of a balanced diet, and Chipotle offers several protein choices to suit different dietary preferences. Let's take a closer look at some popular protein options and their nutritional profiles:
Chicken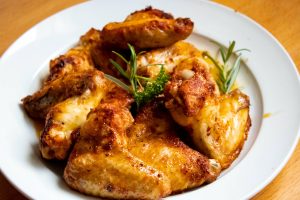 Chipotle's grilled chicken is a lean protein option that is lower in fat compared to other choices. It provides essential amino acids and can be a good source of nutrients such as iron and vitamin B12.
Steak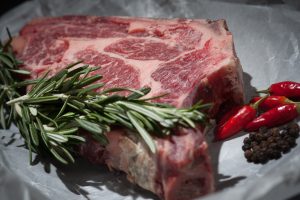 The steak at Chipotle is marinated and grilled to provide flavor and tenderness. It is a higher-fat option compared to chicken but offers a good amount of protein. It also provides essential nutrients like iron, zinc, and vitamin B12.
Barbacoa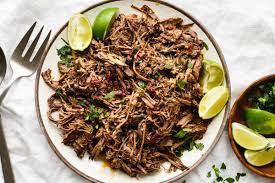 Barbacoa is a slow-cooked beef option that has a rich and flavorful taste. While it contains more fat than chicken, it is still a good source of protein. It provides essential nutrients like iron, zinc, and vitamin B12.
Sofritas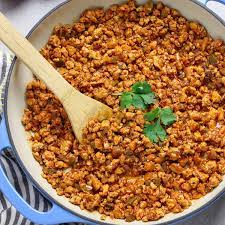 Sofritas is a vegan protein option made from tofu marinated in a spicy sauce. It offers plant-based protein and can be a suitable choice for vegetarians or those looking to reduce their meat consumption.
Each protein option at Chipotle has its own nutritional profile, including varying levels of calories, protein, fat, and other nutrients. It's important to consider individual dietary goals and preferences when choosing a protein source to create a well-rounded meal at Chipotle. Additionally, customers can complement their protein choice with a range of other ingredients to further enhance the nutritional value of their meal.
Conclusion
Chipotle's commitment to using fresh and natural ingredients, focus on sustainability and responsible sourcing, and emphasis on customizable meals and dietary preferences make it a notable player in the fast-casual dining landscape.
By analyzing Chipotle's philosophy and menu options, we gain valuable insights into the healthiness of their offerings.
Chipotle's dedication to using fresh and natural ingredients ensures that customers can enjoy meals made from quality sources. Their emphasis on sustainability and responsible sourcing demonstrates a commitment to supporting environmentally friendly practices and conscious food choices. Chipotle's customizable meals also allows individuals to tailor their orders to meet their specific dietary preferences and needs.
When examining the nutritional breakdown of Chipotle's core ingredients and considering portion sizes, it becomes apparent that Chipotle offers a range of options suitable for various dietary goals.
While some ingredients may have potential health benefits, others may raise concerns. It's essential for individuals to make informed choices and customize their meals accordingly to achieve a balanced and nutritious dining experience.