Introduction:
When it comes to breakfast, many of us strive to make healthy choices to fuel our bodies and start the day off right. However, it's important to be aware that not all seemingly healthy breakfast foods are created equal.
Some breakfast options, despite their reputation for being nutritious, can actually raise our blood sugar levels and potentially disrupt our energy levels throughout the day.
Maintaining stable blood sugar levels is crucial for overall health and well-being. When our blood sugar levels rise rapidly, it can lead to a surge of insulin production, followed by a subsequent crash. This rollercoaster effect can leave us feeling tired, irritable, and craving more sugary foods.
While these seven breakfast foods may have some redeeming qualities, it's important to consume them in moderation and be mindful of their impact on blood sugar levels. By understanding which foods have the potential to cause spikes in blood sugar, we can make informed choices to support our overall health.
It's worth noting that everyone's body reacts differently to various foods, and what may cause blood sugar spikes for one person might not have the same effect on another. It's essential to listen to your body and pay attention to how specific foods make you feel after consumption.
By making mindful choices, we can enjoy delicious and nourishing breakfasts without compromising our blood sugar levels. So, let's dive in and explore these seven healthy breakfast foods that can unexpectedly raise blood sugar.
1. Fruit Juice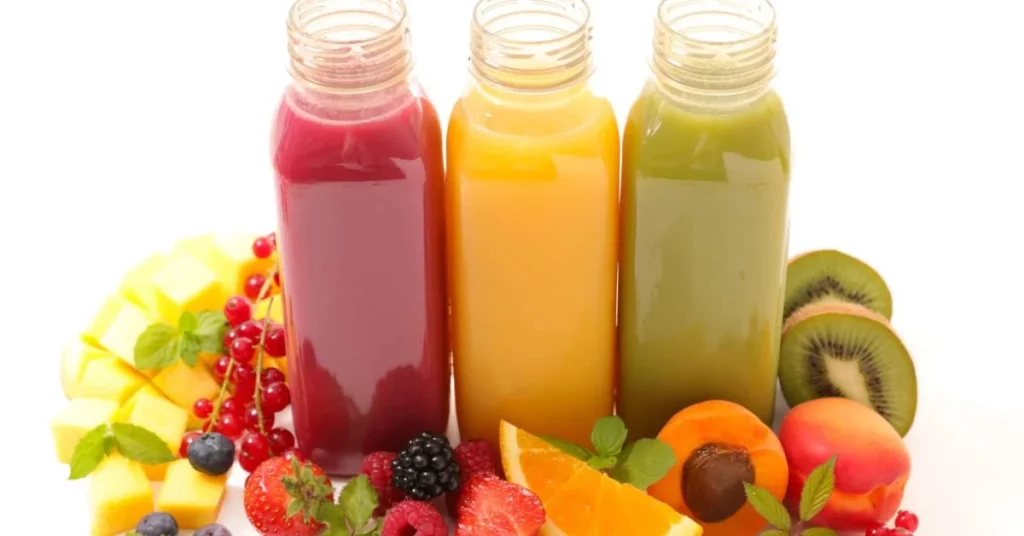 While fruit juice may seem like a healthy choice, it can lead to a rapid spike in blood sugar due to its high sugar content and lack of fiber. Opt for whole fruits instead, which provide natural sugars along with fiber to slow down digestion and prevent blood sugar spikes.
2. Flavored Yogurt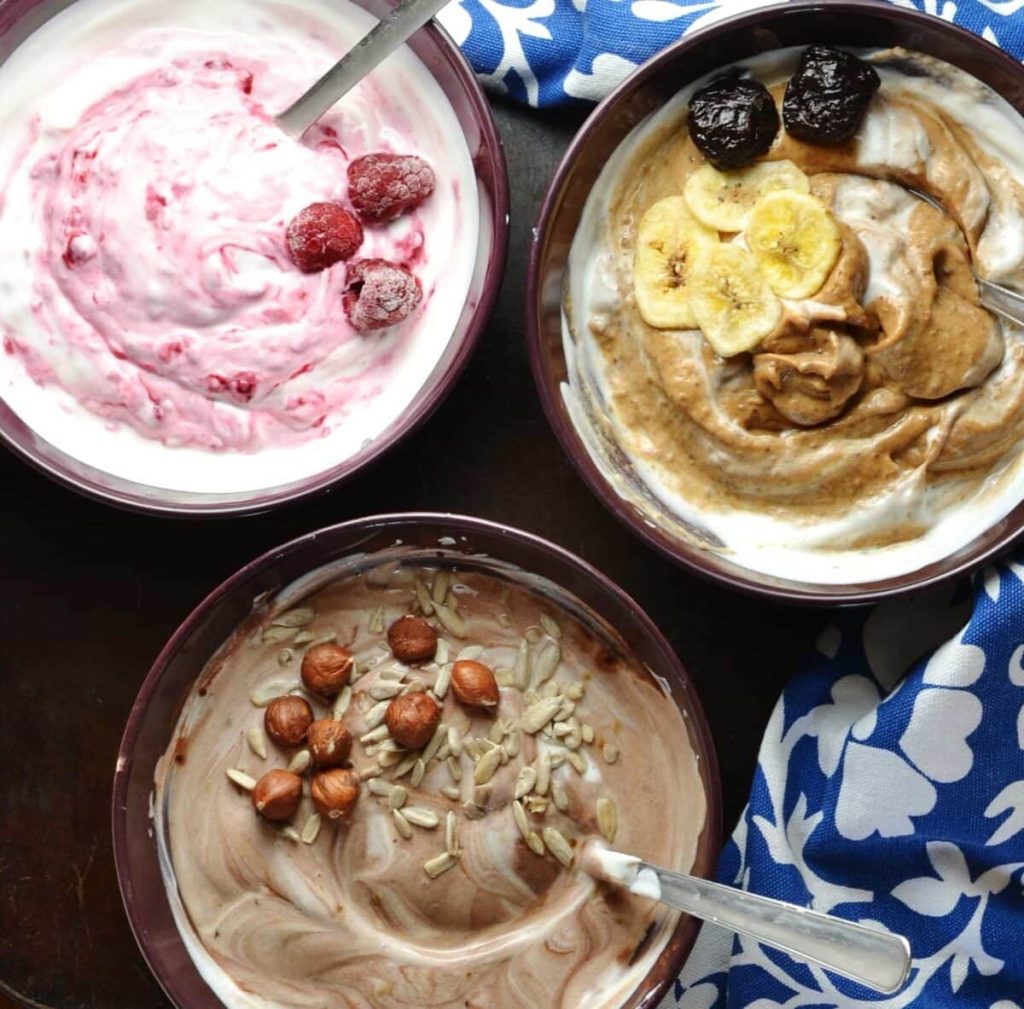 Flavored yogurts often contain added sugars, artificial sweeteners, and flavorings that can wreak havoc on your blood sugar levels. Choose plain Greek yogurt and add fresh fruits or a drizzle of honey for natural sweetness.
3. Granola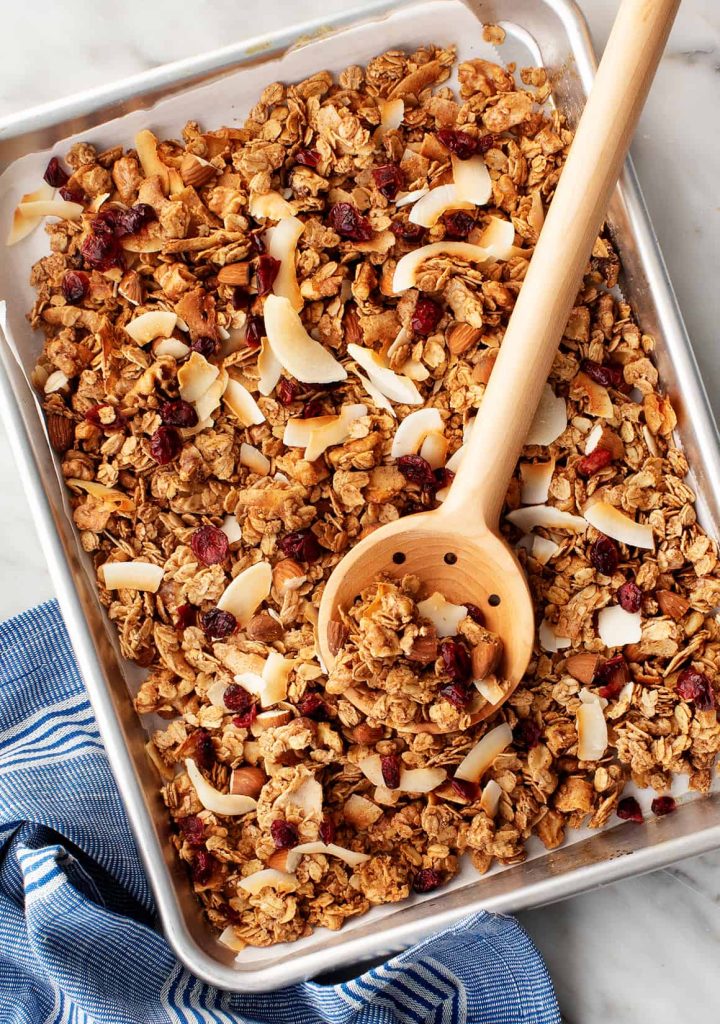 Although granola is marketed as a nutritious breakfast option, it's often loaded with added sugars and unhealthy fats. Look for low-sugar or homemade granola recipes using oats, nuts, and seeds, and enjoy it in moderation.
4. Smoothies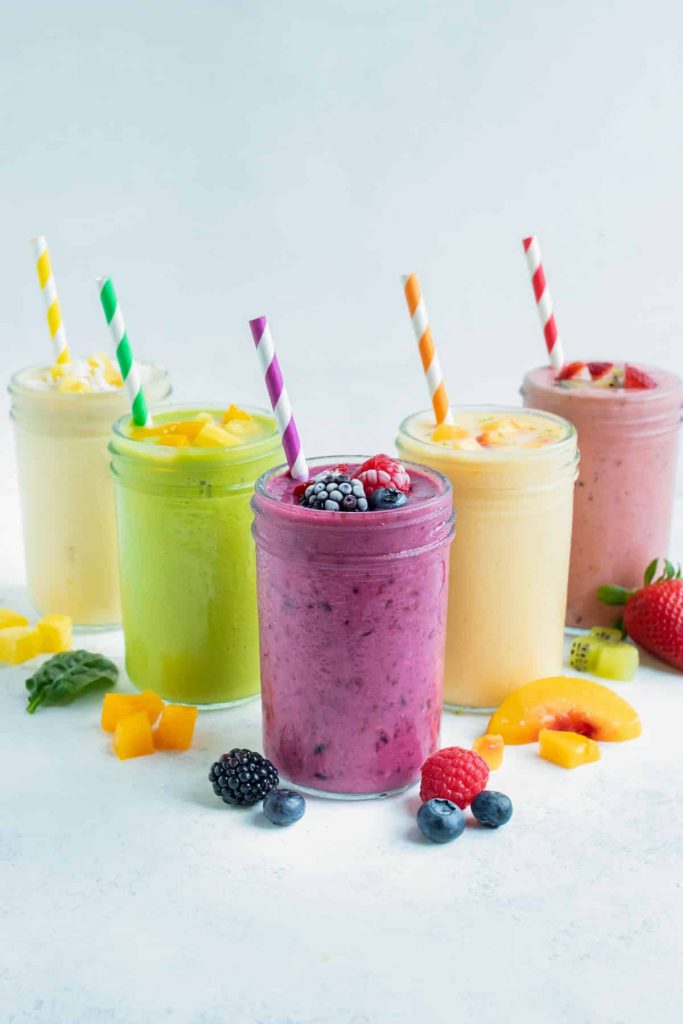 While smoothies can be a convenient breakfast choice, they can quickly become blood sugar disasters if made with excessive amounts of high-sugar fruits or sweetened yogurt. Opt for protein-rich smoothies with minimal fruit or add healthy fats and greens to balance out the sugar content.
5. Energy Bars
Many energy bars are marketed as healthy snacks, but they often contain high levels of added sugars and refined carbohydrates. Read labels carefully and choose bars with minimal added sugars or make your own at home using nuts, seeds, and natural sweeteners.
6. Instant Oatmeal
Instant oatmeal packets may be quick and easy, but they often contain added sugars and artificial flavors. Opt for plain rolled oats or steel-cut oats and sweeten them naturally with fresh fruit, cinnamon, or a drizzle of pure maple syrup.
7. Gluten-Free Baked Goods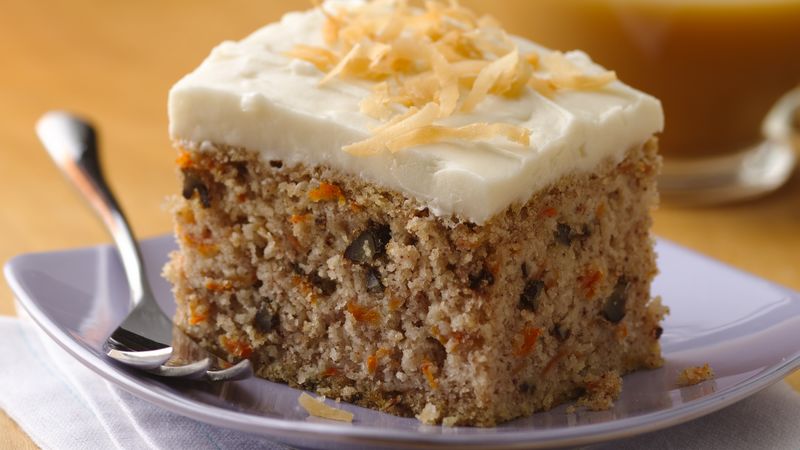 Gluten-free muffins, pastries, and bread may be tempting for those with gluten sensitivities, but they are often made with refined gluten-free flours and excessive amounts of sugar. Look for healthier gluten-free options made with whole grain flours or experiment with homemade alternatives.
Read More
Frequently Asked Questions
What food gives perfect blood sugar?
While there isn't a single food that can guarantee perfect blood sugar levels for everyone, certain foods have a positive impact. High-fiber foods like whole grains, legumes, and non-starchy vegetables are known to have a minimal impact on blood sugar levels.
Additionally, lean proteins such as poultry, fish, and tofu can help regulate blood sugar. Healthy fats from sources like avocados, nuts, and olive oil can slow down digestion and prevent blood sugar spikes.
It's essential to focus on balanced meals, portion control, and individualized dietary needs. Consulting a healthcare professional or registered dietitian can provide personalized guidance for maintaining optimal blood sugar levels.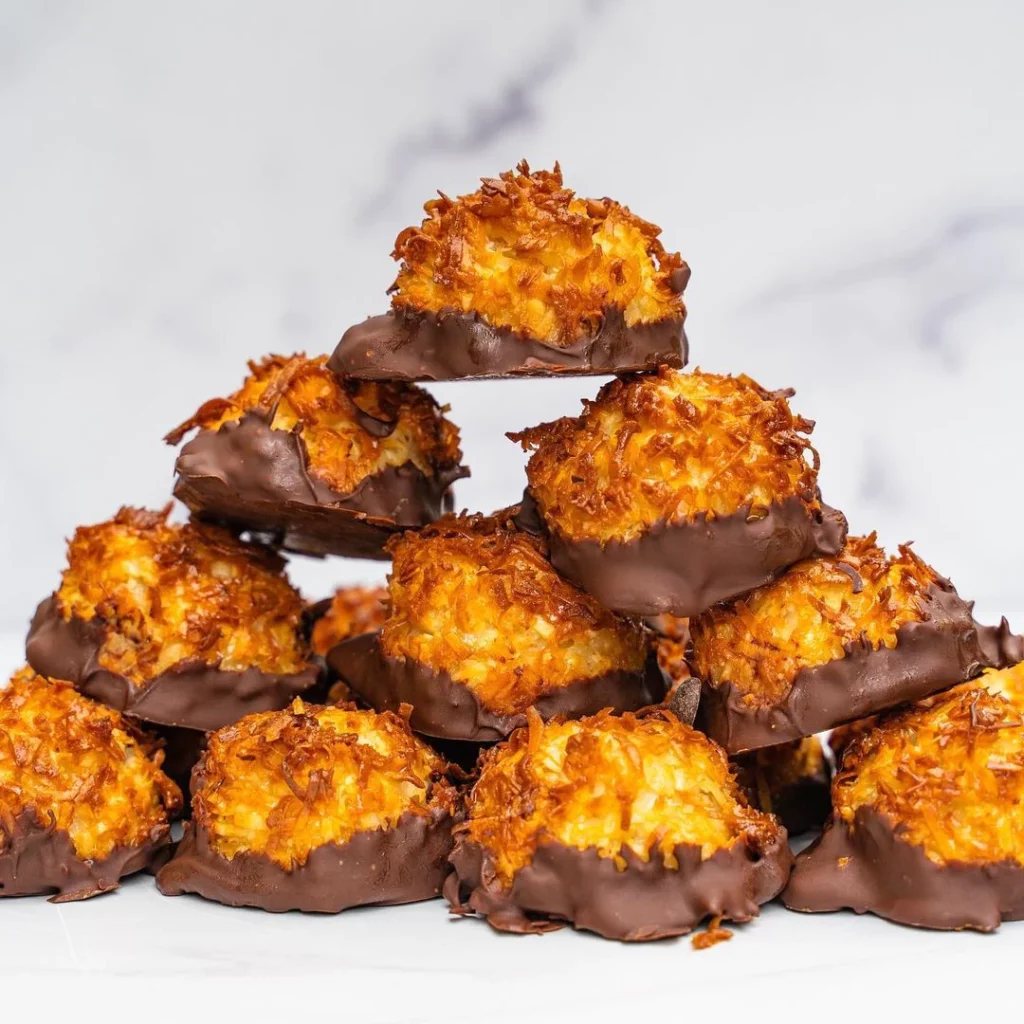 What should I eat first in the morning for blood sugar?
Starting your morning with a balanced breakfast can help regulate blood sugar levels throughout the day. Incorporating protein, fiber, and healthy fats into your morning meal can provide sustained energy and prevent spikes in blood sugar.

Options such as eggs, whole grain toast with almond butter, or Greek yogurt with berries are great choices to start your day off right. Remember, consistency is key in managing blood sugar levels. By making simple changes to your breakfast routine, you can improve your overall health and well-being. So why not start tomorrow morning by giving yourself a balanced breakfast that will set you up for success?
What can I eat in the morning that won't raise my blood sugar?
Choose breakfast options that contain a balance of protein, healthy fats, and fiber. Some examples include eggs, Greek yogurt, avocado toast, chia pudding, veggie omelettes, protein smoothies, and overnight oats.

These choices provide sustained energy and help stabilize blood sugar levels. Remember to pay attention to portion sizes and consult a healthcare professional for personalized advice.
foods that raise blood sugar when vomiting
When experiencing vomiting, it's important to choose foods that are easy to digest and won't exacerbate blood sugar spikes. Avoid foods high in sugar, fat, and fiber, as they can be harder to tolerate.

Option for bland, low-fiber options like crackers, plain toast, boiled potatoes, or clear broth. Sip on clear fluids like water or electrolyte solutions to stay hydrated. If vomiting persists, seek medical advice for appropriate management and further guidance on dietary choices.
what is a good low-carb breakfast for a diabetic
A good low-carb breakfast option for a diabetic could be an omelette made with egg whites and filled with vegetables like spinach, mushrooms, and peppers. Another choice is a Greek yogurt topped with a handful of nuts and seeds for added healthy fats.
Additionally, a protein smoothie made with unsweetened almond milk, low-glycemic berries, and a scoop of protein powder can be a satisfying and blood sugar-friendly option.
Read More
8 Healthy dessert To pick On The Grocery Shelves
7 Costco Foods That Are Packed With Protein
39 foods that lower blood sugar immediately
30 Best healthy lunch ideas for weight loss
Unveiling the Nutritional Marvels: Exploring the Remarkable Health Benefits of Cashews
Best 31 Healthy Restaurants in America | Locations
The Healthiest Breads To Eat for Weight Loss, According to Dietitians
20 healthiest butter substitutes
The top 33 foods for keeping your kidney healthy
13 Healthy Salad Dressings To Buy 2023
20 Healthy Chips You Can Eat When You're Trying To Lose Weight
Conclusion
When it comes to choosing a healthy breakfast, it's essential to be mindful of hidden sugars and refined carbohydrates that can spike your blood sugar levels.
By avoiding or minimizing the consumption of fruit juice, flavored yogurt, granola, smoothies, energy bars, instant oatmeal, and gluten-free baked goods, you can make better choices that support stable blood sugar and overall well-being.
Opt for whole, unprocessed foods, focus on fiber-rich options, and balance carbohydrates with protein and healthy fats to create satisfying and blood sugar-friendly breakfasts. Your body will thank you for starting the day on a nutritious note that supports steady energy levels and long-term health.