Energy drinks have become a popular beverage choice for people who need an extra boost of energy to keep them going throughout the day.
Most people turn to energy drinks that contain caffeine, which is a natural stimulant that increases focus and alertness. However, it's essential to consume energy drinks in moderation because excessive consumption can lead to adverse health effects.
According to research, there are over 16 different types of energy drinks available in the market today. These brands include Monster Energy, Red Bull, Rockstar Energy Drink and 5-hour ENERGY among others.
Each brand has its unique taste and caffeine content that ranges from 50mg to as high as 242mg per serving size.
The amount of caffeine in these beverages varies depending on various factors such as the type of drink and the serving size.
Now, I want to break down some of the more popular energy drinks out there to see how they stack up
1. Red Bull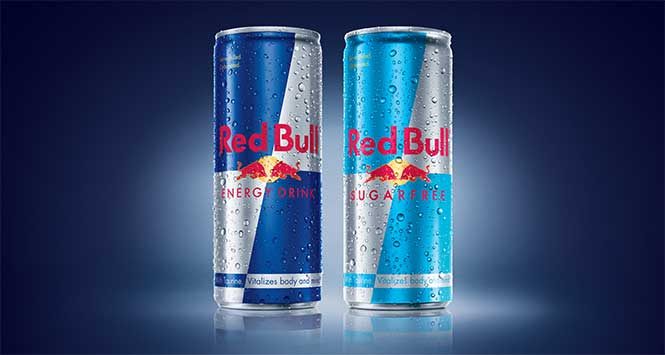 Red Bull, one of the most popular energy drinks, is also known for having a relatively low caffeine content compared to some of its counterparts.
With approximately 80 mg of caffeine per serving (8.4 fl oz), it offers a milder energy boost for those looking for a more moderate stimulant effect.
While still providing a noticeable pick-me-up, Red Bull's lower caffeine content makes it a suitable choice for individuals who prefer a less intense energy drink experience.
How much caffeine is in Red Bull?
Red Bull's smaller size compared to other energy drinks is reflected in its caffeine levels.
A single 8oz can of Red Bull, including the Sugarfree variety, contains 80mg of caffeine.
Consuming two cans of Red Bull would result in 16oz of fluid and 160mg of caffeine, which is equivalent to Monster or Rockstar.
2. Sneak Energy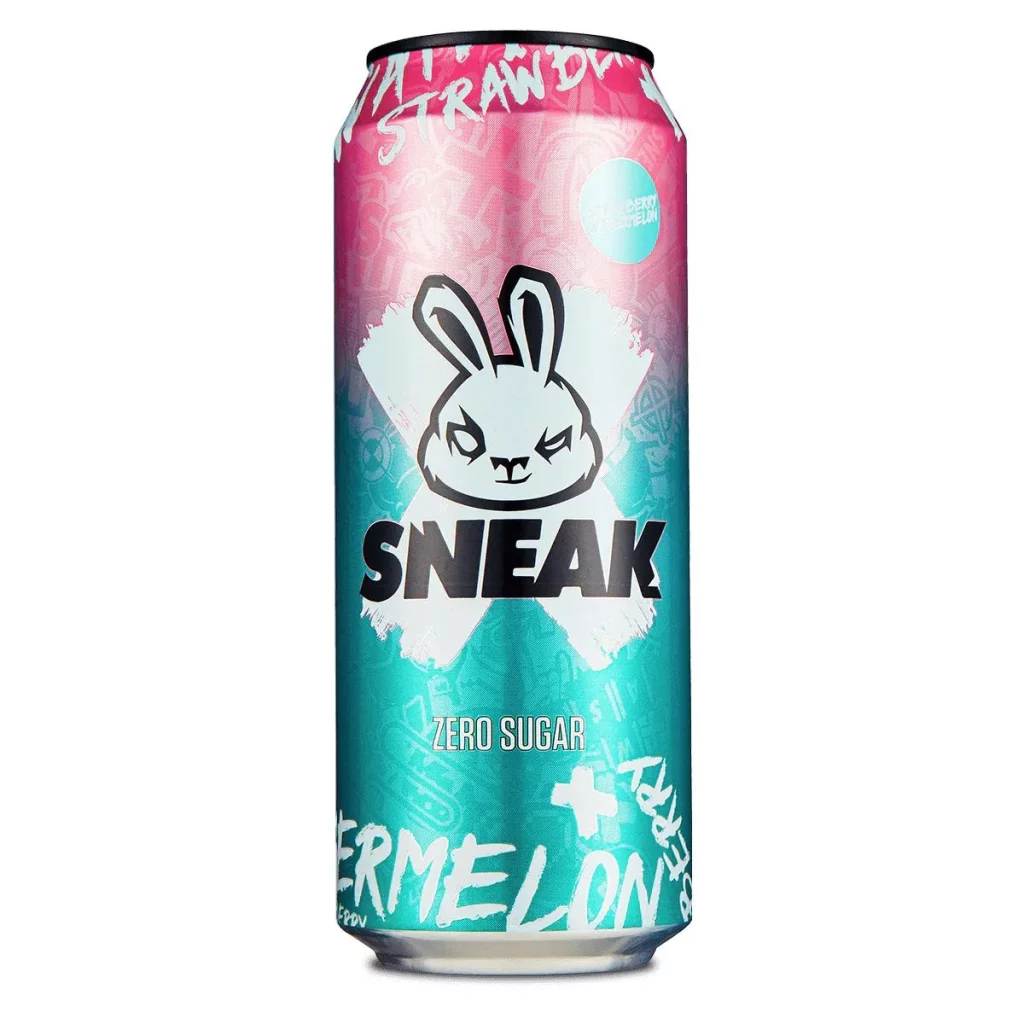 Sneak Energy is a specialized energy drink brand catering to gamers and those seeking enhanced focus and energy.
Tailored for demanding mental activities, Sneak Energy combines a blend of vitamins, minerals, and nootropic ingredients to support cognitive function.
With a moderate caffeine content, it offers a controlled boost of energy without excessive stimulation.
Designed to enhance mental clarity and reaction time, Sneak Energy is a popular choice for gamers and individuals engaged in mentally challenging tasks.
How much caffeine is Sneak Energy
Sneak Energy typically contains approximately 150 milligrams of caffeine per serving. This amount of caffeine provides a significant energy boost, helping individuals stay alert and focused during gaming or mentally demanding activities.
3. Zevia Energy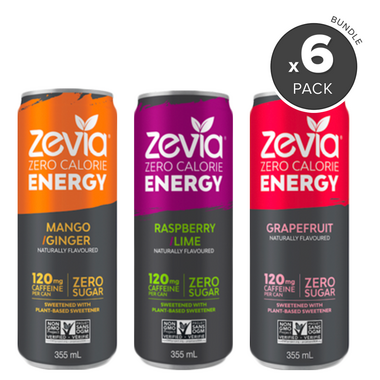 Zevia Energy is a brand of energy drink that sets itself apart by offering a healthier alternative to traditional energy drinks.
It is sweetened with stevia, a plant-based zero-calorie sweetener, instead of using artificial sweeteners or added sugars. Z
evia Energy provides a balanced boost of energy through natural caffeine derived from coffee beans and tea leaves.
It is free from artificial ingredients and contains no calories, making it an attractive choice for individuals looking to minimize their calorie intake while still enjoying the benefits of an energy drink.
How much caffeine is Zevia Energy
Zevia Energy contains approximately 120 milligrams of caffeine per 12-ounce can. This moderate amount of caffeine provides a noticeable energy boost without being excessively high.
It is important to note that individual caffeine sensitivity may vary, so it's recommended to consume Zevia Energy in moderation and be mindful of personal caffeine tolerance.
4. ZOA Energy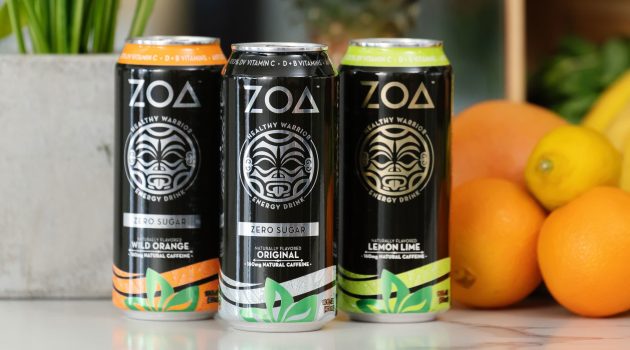 ZOA Energy is a prominent energy drink developed in collaboration with Dwayne "The Rock" Johnson. It is designed to provide a potent energy boost and support overall well-being.
With a formula containing natural caffeine, essential vitamins, antioxidants, and refreshing flavors, ZOA Energy aims to enhance physical and mental performance.
This beverage appeals to individuals seeking a revitalizing energy drink that aligns with a health-conscious lifestyle. It offers an invigorating experience that combines natural ingredients with the star power of The Rock.
How much caffeine is ZOA Energy
ZOA Energy, a popular energy drink created by The Rock (Dwayne Johnson) and his partners, contains approximately 160 milligrams of caffeine per 16-fluid ounce can.
This amount of caffeine provides a substantial boost of energy and alertness.
It's important to note that individual caffeine sensitivity may vary, and it's recommended to consume ZOA Energy in moderation and be mindful of personal caffeine tolerance.
5. Bang Energy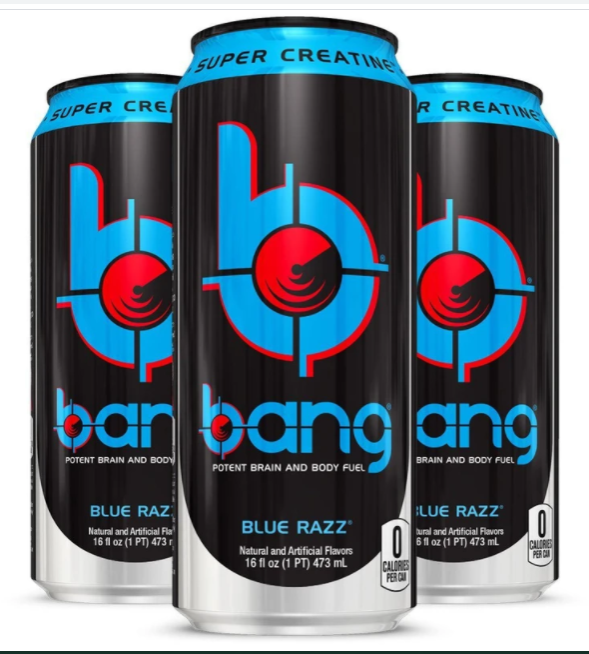 Bang Energy is a prominent brand of energy drinks recognized for their intense formulations and high caffeine content, typically delivering 300 milligrams per 16-ounce can. Known for their bold flavors, Bang Energy drinks are sought after by individuals looking for a powerful and energizing beverage to enhance mental alertness and performance.
How much caffeine is
That means A 16oz can of Bang energy contains 300mg, making it one of the most highly caffeinated energy drinks on the market.
6. Reign Total Body Fuel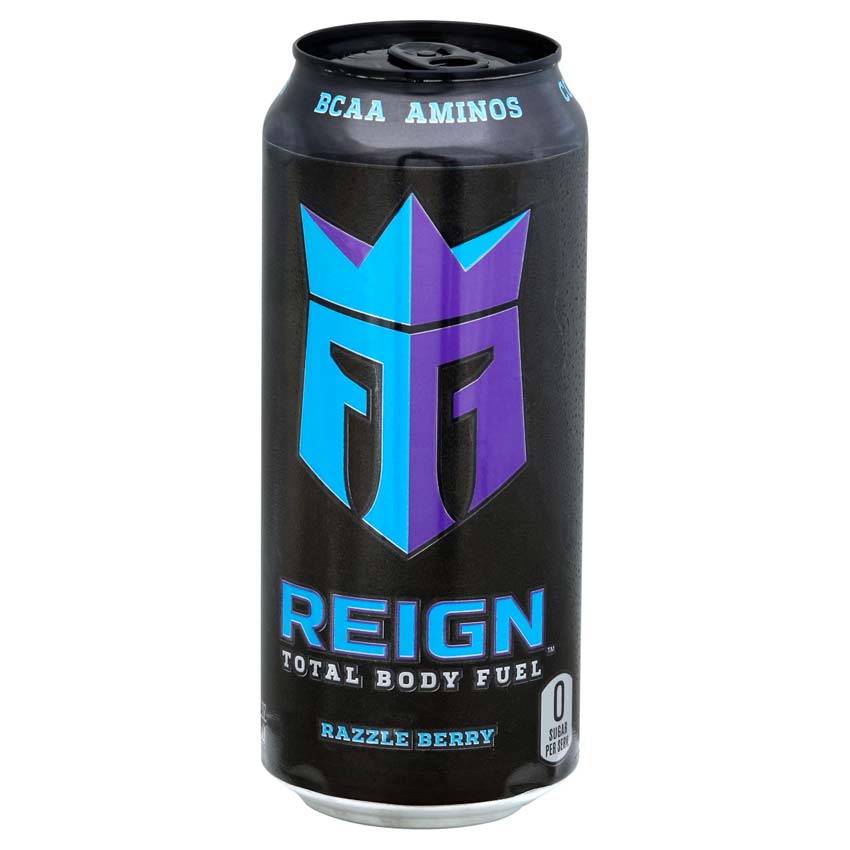 Reign is relatively new to the market, but it is actually owned by the same company that produces Monster! Reign is geared towards fitness-minded individuals as it contains BCAAS (amino acids) and electrolytes to help with overall sports performance.
How much caffeine is in Reign?
A 16oz can of Reign Total Body Fuel contains 300mg, which is on par with Bang as one of the highest caffeine totals out there.
7. 5 Hour Energy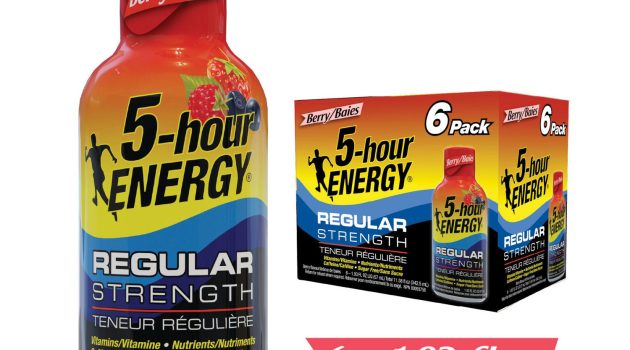 5 Hour Energy Shots are concentrated energy supplements designed to provide a quick and potent boost of energy.
With a compact size and typically containing around 200 milligrams of caffeine, they are popular for their convenience and effectiveness.
5 Hour Energy Shots are commonly consumed for increased alertness and focus during busy periods or when additional energy is needed.
How much caffeine is in 5 Hour Energy Shots?
A small, 2 ounce shot of 5 Hour Energy contains 200mg of caffeine, while the "Extra Strength" variety contains 230mg.
8. Starbucks Tripleshot Energy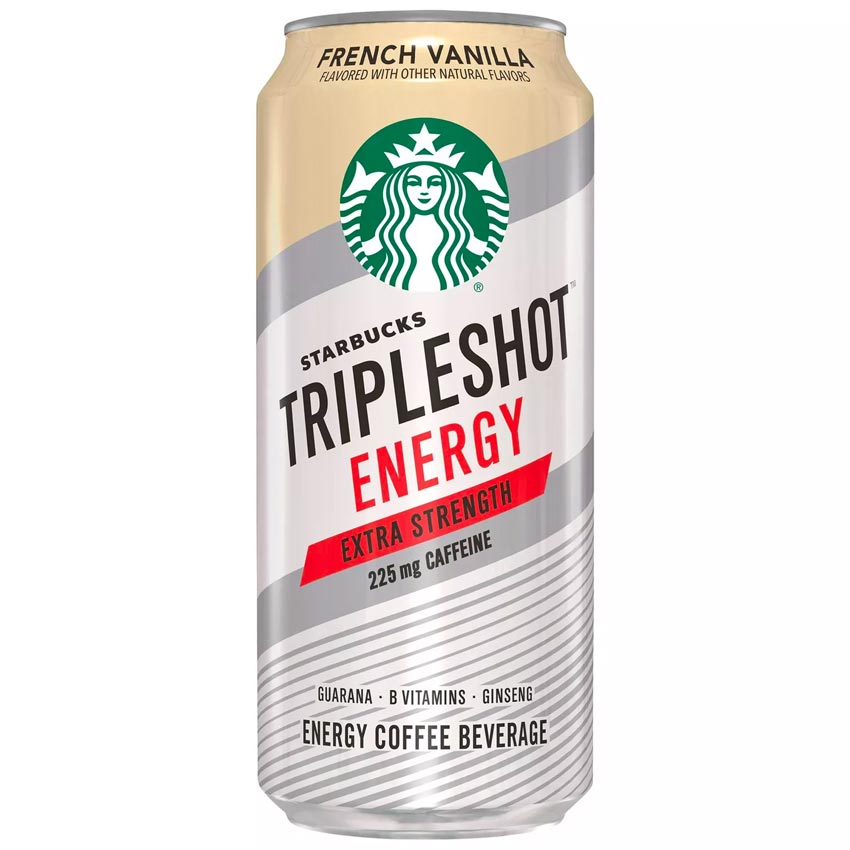 Although technically a Starbucks coffee drink, we consider it an energy drink due to its name.
However, compared to other energy drinks, this coffee drink with added flavor and cream has significantly higher calorie and sugar content.
A 15oz can of Starbucks Tripleshot Energy contains 210 calories and 29g of sugar, but also provides 10g of protein.
How much caffeine is in Starbucks Tripleshot Energy?
A 15oz can of Starbucks Tripleshot Energy contains 225mg of caffeine, while the Doubleshot version contains just under 150mg of caffeine.
9. 3D
3D is a fresh entrant in the energy drink market, with a brand that emphasizes on minimalism.
The cans are devoid of excessive text and only bear the logo, a color and the nutrition label.
What sets 3D apart is that instead of flavor names, they use colors. So, if you purchase a white can, you get the taste of white.
How much caffeine is in 3D?
The amount of 200mg in a 16oz can of 3D is slightly higher than the typical quantity found in energy drinks of that size.
10. Bullet energy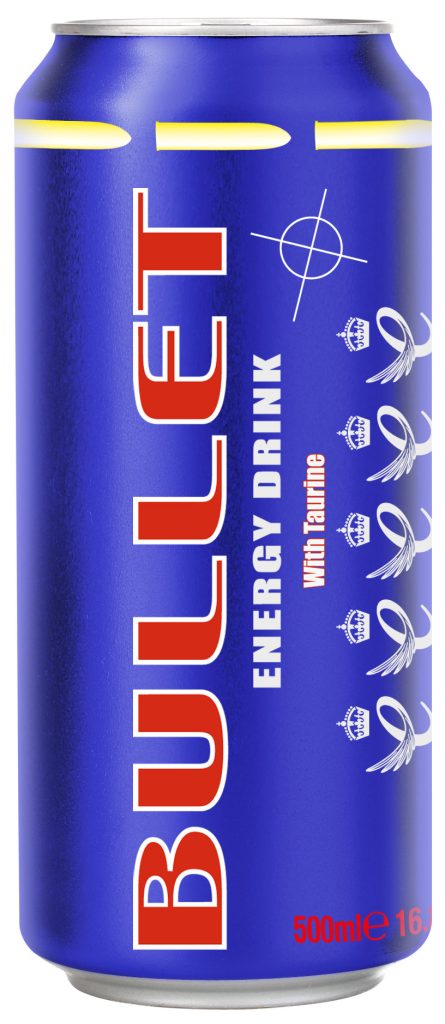 Bullet Energy Drink is a popular brand of energy drink that offers a powerful boost of energy to combat fatigue and enhance mental alertness.
With its potent formula containing caffeine and other energy-enhancing ingredients, Bullet Energy Drink aims to provide a quick pick-me-up.
It is often favored by individuals seeking an intense and revitalizing beverage to increase focus, improve physical performance, and combat mental exhaustion.
How much caffeine is in Bullet
The caffeine content of Bullet Energy Drink typically varies depending on the specific product variant and serving size. On average, a regular 16-ounce can of Bullet Energy Drink contains approximately 160 milligrams of caffeine.
11. Alani Nu Energy
Alani Nu, known for their supplements and protein bars, has introduced a new energy drink designed to meet your wellness requirements.
The company has made a name for itself in the health industry, and now they are expanding their reach by entering the energy drink market.
How much caffeine is in Alani Nu Energy Drinks?
Alani Nu's 12oz can has 200mg of caffeine, which is higher than most energy drinks of the same size.
Energy drinks that have 160-200mg usually come in a 16oz can, making Alani Nu's caffeine content slightly stronger due to its smaller size.
12. Ghost Energy
The branding and packaging details of Ghost are highly appreciated by me, and it is evident that they are committed to making an impact in all industries, despite starting as a supplement company in the fitness industry.
The collaborations of Ghost products, such as the officially licensed Sour Patch Kids and Warheads energy drink flavors, are particularly noteworthy.
How much caffeine is in Ghost Energy?
Many other 16oz cans contain 200mg, making Ghost Energy comparable to them.
13. Celsius
Celsius is a new addition to the fitness industry's range of energy drinks.
Unlike other beverages that rely solely on caffeine, it contains a variety of ingredients such as green tea extract, guarana, ginger root, and others to provide energy.
How much caffeine is in Celsius?
Celsius is one of the highly caffeinated beverages in the 12oz size as its 12oz can contains 200mg.
14. C4 Energy
The energy drink, C4 Energy, originated from the widely acclaimed pre-workout supplement, C4, by Cellucor.
Based on my personal experience, I can attest to the effectiveness of C4 pre-workout and assume that the energy drink would be equally impressive.
C4 Energy incorporates supplementary components that enhance physical performance and endurance, thereby catering to fitness enthusiasts.
How much caffeine is in C4 Energy?
The 16oz can of C4 has 50mg more than the 12oz can, with a total of 200mg and 150mg, respectively.
15. Monster Energy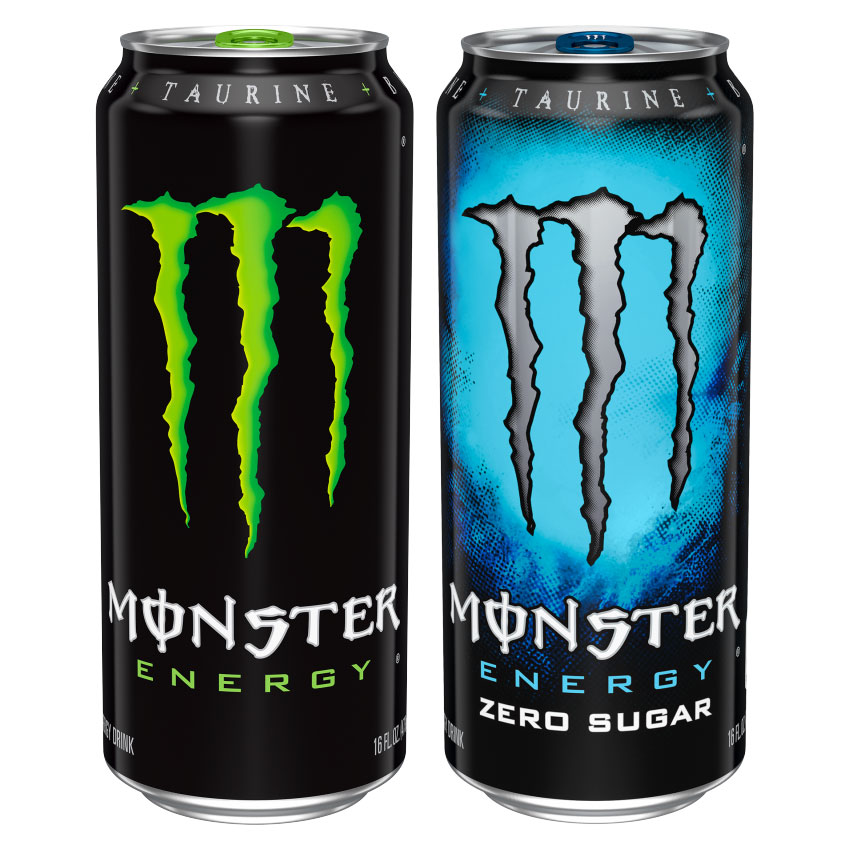 Monster is without a doubt the most renowned and prosperous energy drink in the industry. Ever since their debut, they have broadened their range by adding numerous variations such as Original Monster Energy, Monster Lo Carb, Monster Zero Sugar, Super-Premium Import, Monster Mule, and Monster Energy Assault.
How much caffeine is in Monster?
Most 16oz energy drinks available in the market have similar caffeine content as a 16oz can of Monster which contains 160mg of caffeine, whereas the Lo Carb and Zero Sugar Monster drinks have a slightly lower caffeine content of 140mg.
16. Mountain Dew Rise Energy
You may already be familiar with Mountain Dew, but their latest energy drink is worth getting acquainted with.
Although it's a new addition to their product line, it's already gaining traction thanks to the support of basketball superstar Lebron James (you've probably heard of him).
This energy drink is geared towards athletes, emphasizing its ability to enhance mental focus and physical performance.
How much caffeine is in MTN Dew Rise Energy?
MTN DEW RISE's 16oz can has 180mg, which is a bit higher than Monster or Rockstar.
Frequently Asked Questions
What is caffeine?
Caffeine is a natural stimulant found in various foods and beverages, including energy drinks. It acts on the central nervous system, increasing alertness and temporarily reducing fatigue.
How does caffeine affect the body?
Caffeine stimulates the release of neurotransmitters in the brain, leading to increased focus and energy. It can also raise heart rate and blood pressure, and excessive consumption may cause jitters, restlessness, and sleep disturbances.
Why should I be aware of caffeine content in energy drinks?
Being aware of caffeine content is crucial for understanding how much you are consuming and its potential effects on your health, particularly if you have caffeine sensitivity or are trying to manage your intake.
How much caffeine is considered safe?
According to the FDA, moderate caffeine consumption of up to 400 milligrams per day is generally recognized as safe for most healthy adults. However, individual sensitivity may vary, so it's important to be mindful of your own tolerance.
Which energy drinks have the highest caffeine content?
Energy drinks like Bang, Reign, and some pre-workout drinks can have high caffeine levels, ranging from 200 to 300 milligrams or more per serving.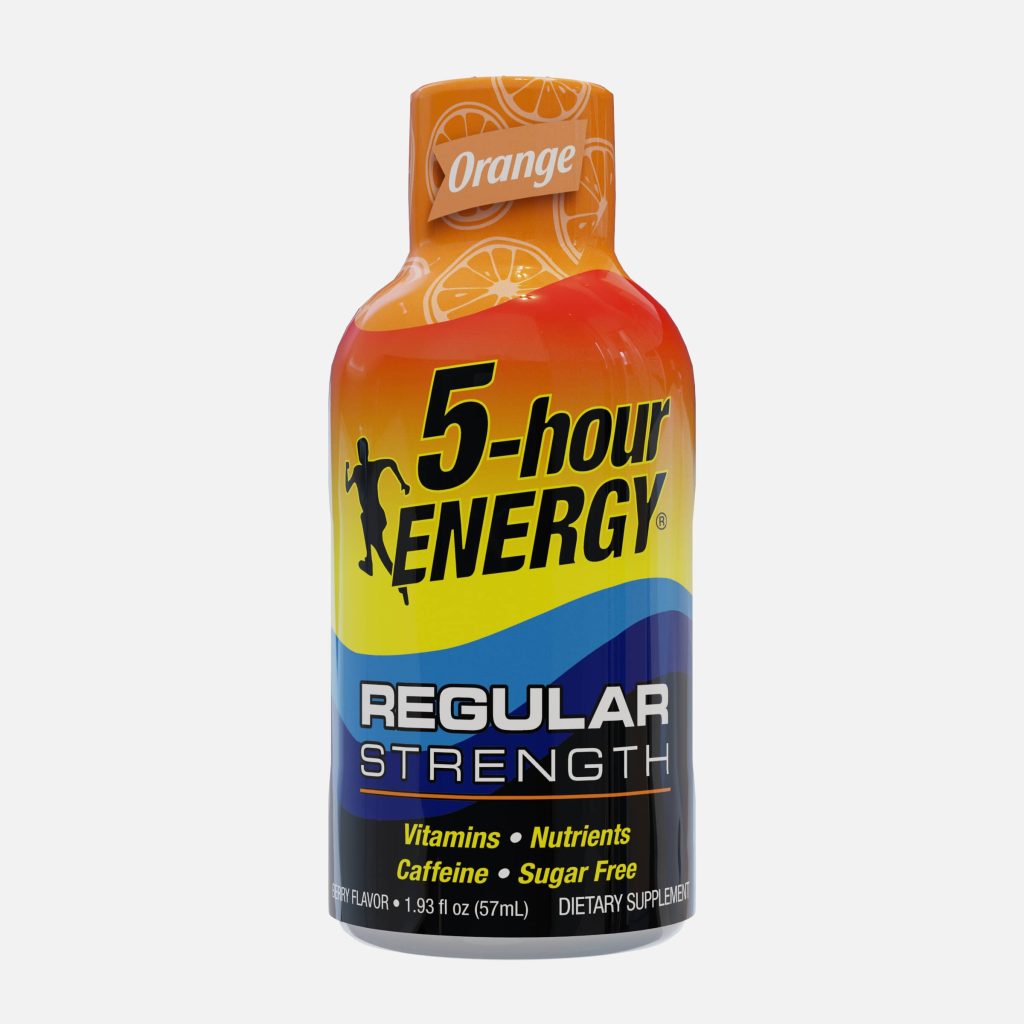 Are there energy drinks with lower caffeine content?
Yes, energy drinks like Red Bull, Monster Zero Ultra, and certain brands offer lower caffeine options, usually ranging from 80 to 120 milligrams per serving.
Are there non-caffeinated energy drinks available?
Yes, there are energy drinks that are caffeine-free or contain minimal amounts of caffeine. These options often rely on other ingredients like B-vitamins, amino acids, or herbal extracts to provide an energy boost.
Can energy drinks be dangerous?
Consuming energy drinks in excessive amounts or combining them with alcohol or other stimulants can pose health risks, such as increased heart rate, elevated blood pressure, and dehydration. It's important to consume them in moderation and follow recommended serving sizes.
Read More
8 Healthy dessert To pick On The Grocery Shelves
39 foods that lower blood sugar immediately
30 Best healthy lunch ideas for weight loss
Unveiling the Nutritional Marvels: Exploring the Remarkable Health Benefits of Cashews
Best 31 Healthy Restaurants in America | Locations
20 healthiest butter substitutes
The top 33 foods for keeping your kidney healthy
20 Healthy Chips You Can Eat When You're Trying To Lose Weight
How can I manage my caffeine intake from energy drinks?
To manage your caffeine intake, read labels carefully, be aware of the caffeine content in different brands, and track the number of energy drinks you consume in a day. Consider opting for lower-caffeine or caffeine-free alternatives when necessary.
Are there any health concerns related to energy drink consumption?
Excessive or prolonged consumption of energy drinks has been associated with potential health concerns, including cardiovascular issues, sleep disturbances, and dependency. It's advisable to consult with a healthcare professional if you have specific concerns or health conditions related to caffeine or energy drink consumption.
Conclusion
In conclusion, exploring the caffeine content of 16 different energy drinks provides valuable insights for individuals seeking an energy boost.
The varying levels of caffeine found in these beverages allow for personalized choices based on desired potency. It's crucial to remember that caffeine affects individuals differently, so moderation and understanding personal tolerance are key.
By considering factors such as taste preferences, additional ingredients, and overall health goals, one can make informed decisions to support their energy needs while prioritizing their well-being.