If you're looking for a unique and tasty appetizer option for your next party, look no further than the humble relish tray. But this isn't your grandma's relish tray! I've put a modern twist on this old-fashioned favorite by using a variety of fresh and flavorful ingredients.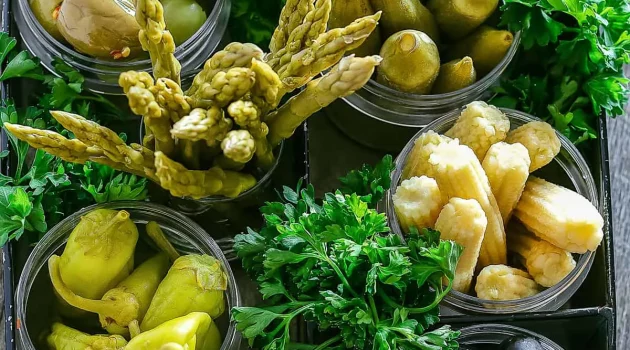 My take on the classic relish tray includes an array of colorful vegetables, including cherry tomatoes, carrots, celery, and peppers.
I also like to add in some fun extras like olives, pickles, and crudités. And of course, no relish tray would be complete without a delicious dipping sauce!
Your guests will love my modern twist on the classic relish tray! It's the perfect way to add a little something extra to your next party or gathering.
What is a Relish Tray?
A relish tray is a platter of small dishes, typically including pickles, olives, nuts, and cheese. It is often served as an appetizer or side dish.
A relish tray is a great way to add interest to your next party or gathering. It is also a healthy option, as it includes a variety of vegetables and protein-rich nuts. Whether you are looking for a simple appetizer or something more substantial, a relish tray is a perfect solution.
A Relish Tray is different from a Crudite Platter, a Charcuterie Plate, or a Cheese Board because it contains produce or vegetables that have been brined, pickled, or marinated.
And each item can be eaten alone and doesn't require a vehicle like a cracker to get it into your mouth.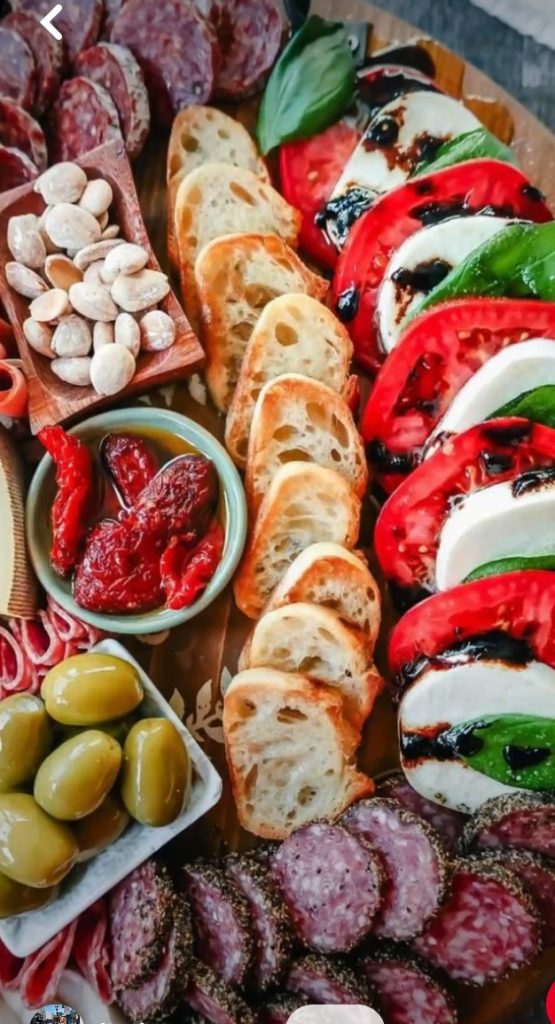 Relish Tray History
A relish tray is a platter with various pickled foods, such as olives, peppers, and onions. The history of the relish tray can be traced back to ancient Rome, where pickled foods were served as appetizers before meals.
In the Middle Ages, pickled foods were often used as medicine, and it wasn't until the Renaissance that they became popular as a food.
Relish trays became especially popular in America in the 19th century, when immigrants from Europe brought their pickling traditions with them. Today, relish trays are a common sight at parties and gatherings, and they're a delicious way to start any meal.
What kind of pickles do you use for a relish tray?
For many people, the pickles on a relish tray are an afterthought. But if you really want your relish tray to stand out, you need to put some thought into what kind of pickles you use.
There are so many different types of pickles out there, from sweet to sour to spicy. And each type of pickle will give your relish tray a unique flavor.
So, what kind of pickles should you use for your relish tray? It all depends on your personal preferences.
If you like things sweet, then go for sweet pickles. If you like things sour, then go for sour pickles. And if you like things spicy, then go for spicy pickles.
Whatever type of pickle you choose, make sure it's one that you'll enjoy eating.
I like my relish tray to have big black olives, Castelvetrano, and olives stuffed with things such as cheese, garlic, and jalapeño. As my mouth begins to water, I am as stir-crazy as a whisker.
Bread and butter pickles, super sour dill pickles, and expect garlicky and spicy pickles are the favorite kinds of pickles for me on the pickle side of the pickle and olive tray.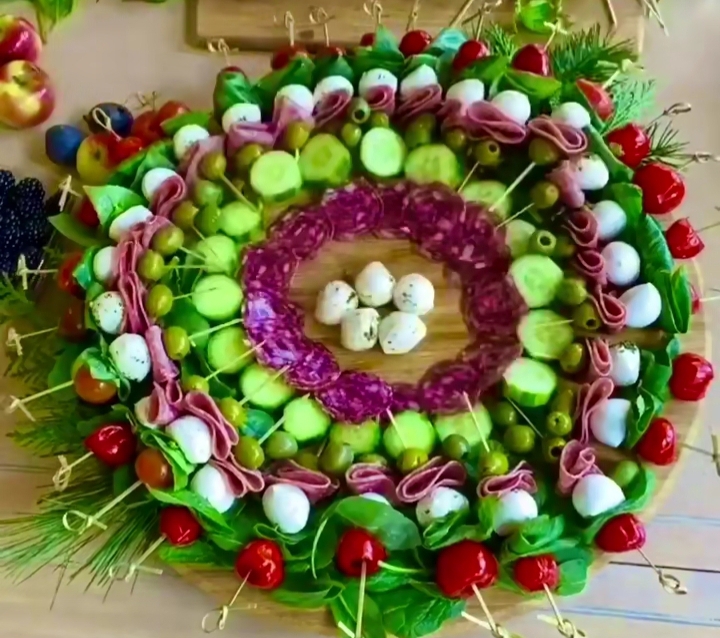 Ideas for the perfect relish tray
When it comes to hosting a party, the relish tray is often an afterthought. But with a little bit of creativity, it can be transformed into a show-stopping centerpiece! Here are some ideas for the perfect relish tray:
Start with a base of crackers or breadsticks. Then, add an assortment of dips and spreads, like hummus, guacamole, and salsa.
For something sweet, include a selection of fruits and jams.
For a savory touch, add olives, pickles, and cheese cubes.
Get creative with your presentation! Arrange the items on the tray in a fun pattern or use mini mason jars to individualize each dip.
Don't forget the garnishes
Relish Trays make great Thanksgiving appetizers and are perfect Christmas Party foods. Everyone needs a few party trays for your guests to nibble on while you are greeting new guests or making cocktails.
Relish Trays aren't just great for holidays parties, they are a staple at your summer BBQ or Easter brunch!
Pickle Relish Tray
Ingredients For making Pickle Relish Tray
Pickled Brussels Sprouts
Pickled Asparagus
Black Olives
Giardiniera
Pepperoncini
Pickled Corn
Pickled Okra
Gherkins/Cornichons
Pickle Slices
Mixed/Stuffed Green Olives
How To Arrange Pickle Relish Tray
Distribute your ingredients into various containers and arrange them on a tray and serve.
Frequently Asked Questions
Is a relish tray just a pickle and olive tray?
A relish tray is a variety of small pickled foods served as an hors d'oeuvre. It typically includes olives, pickles, and peppers. While a relish tray may seem like just a pickle and olive tray, it can actually be quite versatile.
With a little creativity, a relish tray can be transformed into a work of art. By adding different colors and textures of pickled vegetables, you can create an attractive and appetizing display. For example, try adding some carrots, cucumbers, or even cauliflower to your next relish tray.
Not only is a relish tray versatile in terms of appearance, but it is also versatile in terms of taste. The different flavors of the pickled vegetables will mix together to create a unique flavor experience.
Does everything have to be pickled?
No, not everything has to be pickled. But it sure is delicious.
Pickling is a great way to preserve food. It's a method that has been used for centuries to keep food fresh and flavorful.
These days, it seems like everything is being pickled. From cucumbers to watermelon, there's no shortage of pickled options at the grocery store.
So why all the pickling? Maybe it's because pickled foods are incredibly tasty. Or maybe it's because they add a bit of excitement to your plate.
Whatever the reason, we're not complaining. We'll take all the pickles you can give us!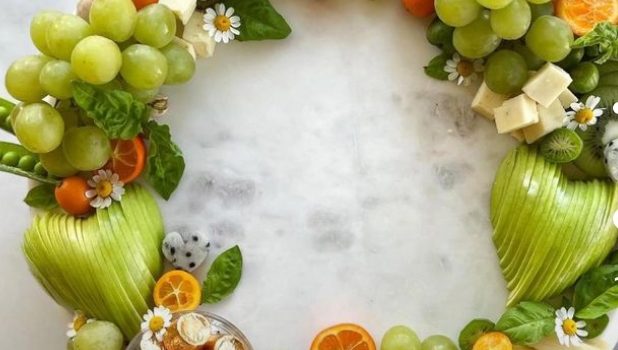 Can I include raw vegetables and dips?
If you're looking to add some extra nutrients to your diet, you may be wondering if raw vegetables and dips are a good option.
The answer is yes!
Raw vegetables and dips can be a great way to get more vitamins, minerals, and antioxidants into your diet. Plus, they're a low-calorie option that can help you reach your weight loss goals.
Here are some tips for including raw vegetables and dips in your diet:
Choose nutrient-rich vegetables like dark leafy greens, carrots, tomatoes, and cucumbers.
Make a dip using healthy ingredients like yogurt, hummus, or avocado.
Serve the vegetables with the dip as a side dish or snack.
Can I use all store bought pickles and olives?
Can I use all store bought pickles and olives?
Yes, you can use all store bought pickles and olives. Pickles and olives are a great way to add flavor to your dishes.
You can use them in salads, sandwiches, soups, pasta dishes, and more. There are many different brands and varieties of pickles and olives available, so you can find the perfect one for your dish.
Traditional Relish Tray ray
If you're looking for a traditional relish tray to add to your next party or get-together, look no further! This classic dish is sure to please your guests and have them coming back for more.
A traditional relish tray typically includes a variety of pickled vegetables, olives, and Pepperoncini. It's the perfect way to add a little something extra to your appetizer spread. Plus, it's a great way to use up any leftover vegetables you might have in the fridge.
To make your own traditional relish tray, simply start by chopping up your favorite vegetables into bite-sized pieces. Next, add them to a jar or container with some olive oil, vinegar, and seasoning. Allow the vegetables to marinate in the mixture for at least an hour before serving.
Why Is It Called A Relish Tray
A relish tray is a tray of small dishes, usually containing pickles, olives, and other savory snacks. The term "relish" comes from the Old French word meaning "to enjoy." A relish tray is the perfect way to enjoy a variety of flavor-packed snacks in one sitting.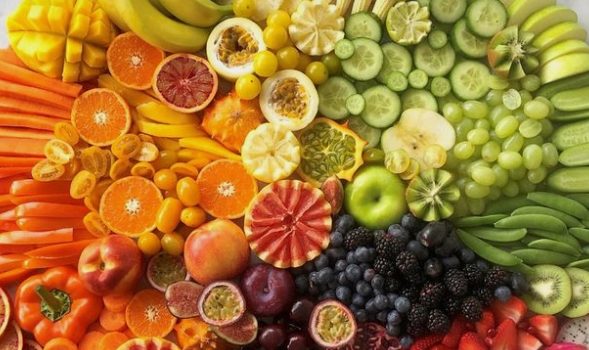 Christmas Relish Tray
Relish trays are a must for any Christmas party! They are easy to make and always a hit with guests. Here's how to make your own Christmas relish tray:
Start with a base of crackers, bread, or vegetables.
Add a variety of dips and spreads.
Include a mix of sweet and savory items.
Get creative with your toppings!
Don't forget the garnishes.
Put it all together and enjoy!
What is another name for a relish tray?
A relish tray, also called a vegetable tray or an appetizer tray, is a platter of small bite-sized foods, such as pickles, olives, onions, carrots, celery, and radishes. Relish trays are often served as appetizers or snacks.
Other recipes you might love to try.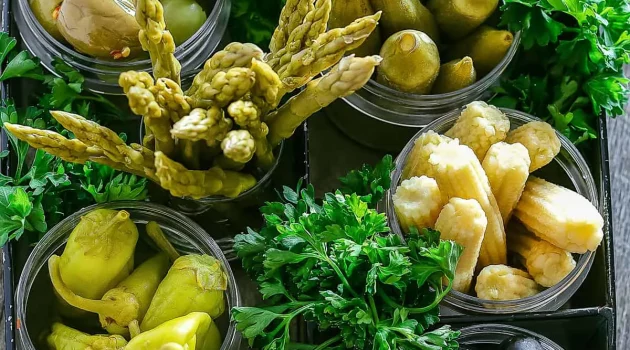 Conclusion
In conclusion,this unique and tasty relish tray is the perfect addition to any party or gathering. It's easy to make, and it's sure to be a hit with your guests. So go ahead and give it a try – you won't be disappointed.
Other Recipes You Might Love Yo Check.
How Long To Bake Chicken Wings At 375 • 2023 Edition.
Does Baileys Irish cream go bad?
Nigeria/(Ingredients For Cooking half bag of Rice) In 2023
Crispy & Tender Air Fryer Chicken Fried Steak
35 most popular Italian foods that will captivate you 2023
How to tell if sweet potatoes are bad; Ultimate guide 2023
25+ authentic Italian side dishes for your your main course.
The Ultimate Guide To Creating A Delicious Santa Fe Salad
The Juiciest And Easiest Air Fryer Meatloaf.
Healthy, Easy, Tender And Juicy Air Fryer Naked Chicken.
Homemade Apple And Cinnamon Cake.
Health Benefits of Onion Consumption.