Chin Chin is a very popular snack in Nigeria, it's made from a basic combination of flour, milk, and sugar. It is ideal light refreshment for you and also your guest!
Chin chin can be either hard or crunchy.
Have you been looking for where to learn how to make Chin chin? Welcome, you are at the right place.
This recipe is a fine medium between the two. If you would prefer much harder chinchin, do not use egg. With no baking involved in this recipe.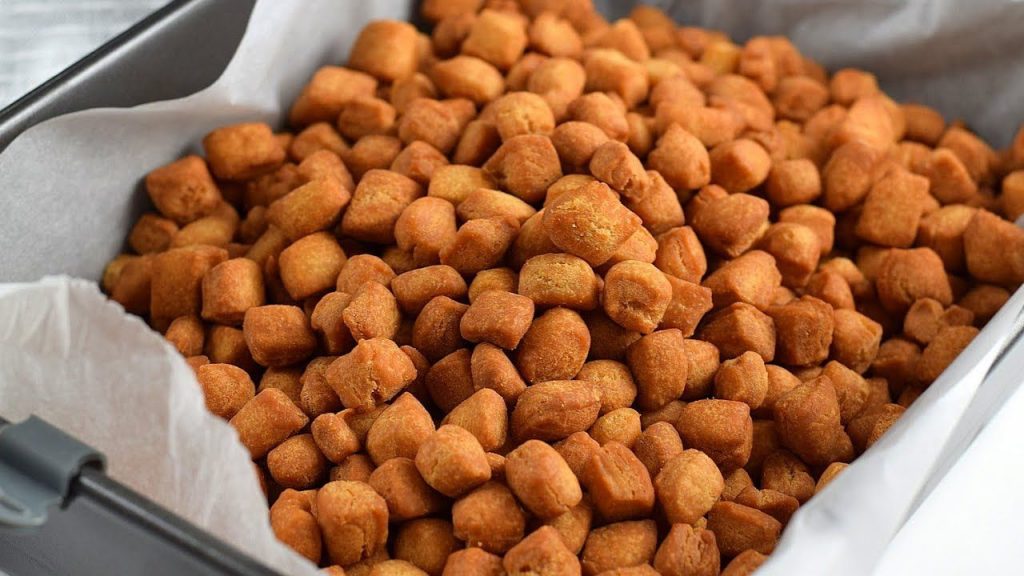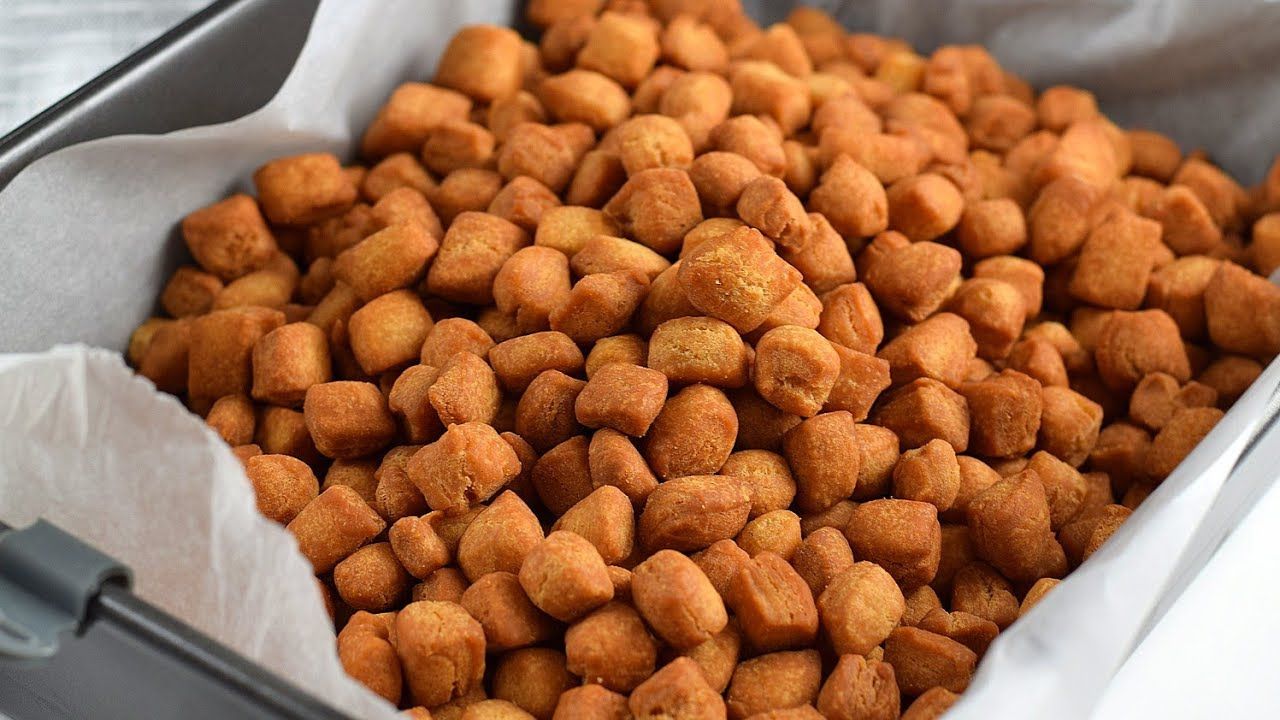 Ingredients
8 cups (1kg) plain flour (all-purpose flour)
Diluted evaporated milk.
250g margarine.
1 1/2 cup granulated sugar.
2 teaspoons ground nutmeg.
2-3 eggs
Some water (only if necessary).
Vegetable oil (for deep frying).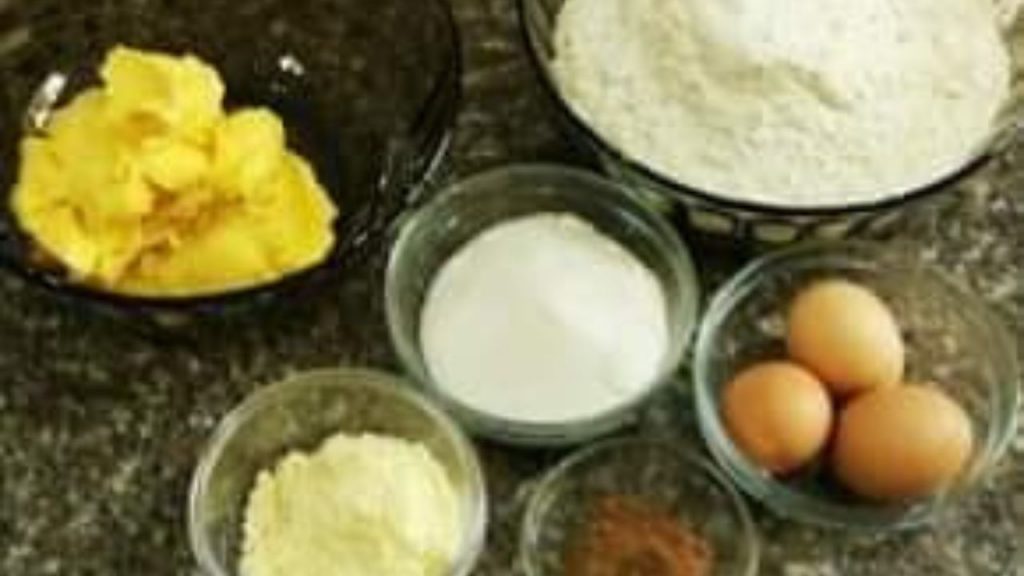 The best chin chin recipes for beginners
Mix the milk and sugar in a bowl and leave to soak. If you are using powdered milk, mix the milk and sugar. Then add 150ml of water for soft Chin Chin (75ml of water for crunchy Chin Chin), mix, and leave to soak.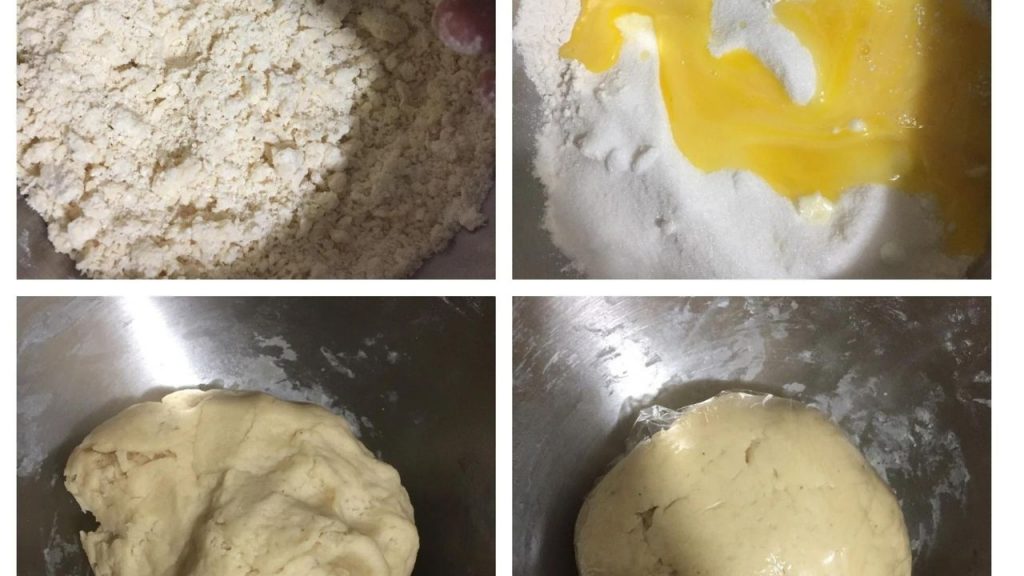 Combine flour, nutmeg, and baking powder in a bowl. Slice in margarine and mix until well incorporated (it should look like breadcrumbs).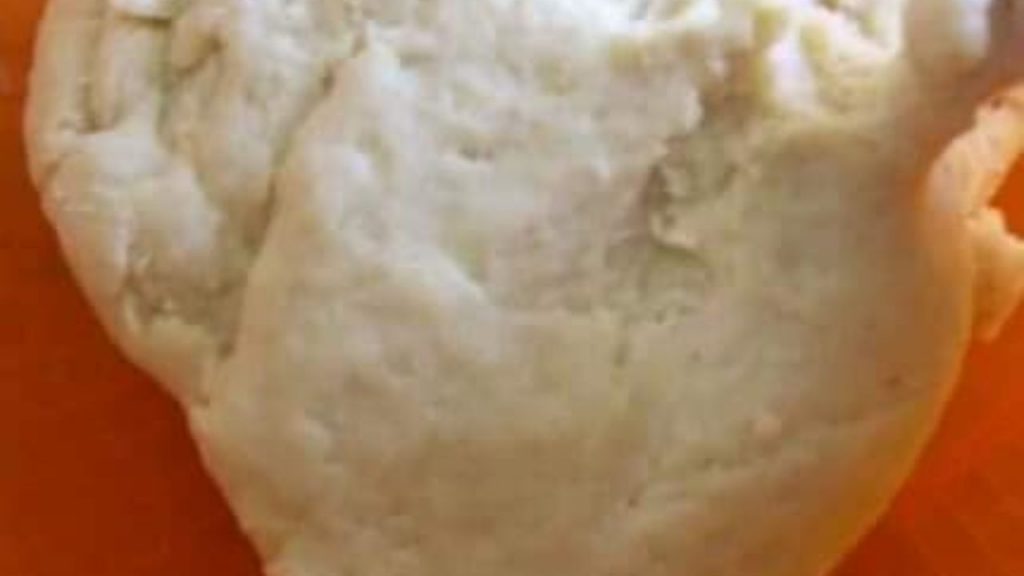 Add the sugar/milk mixture to the margarine/flour mixture and mix by hand till a smooth dough is achieved. Place the dough on a flat surface and start rolling gently with a dough roller and cut into the desired shape.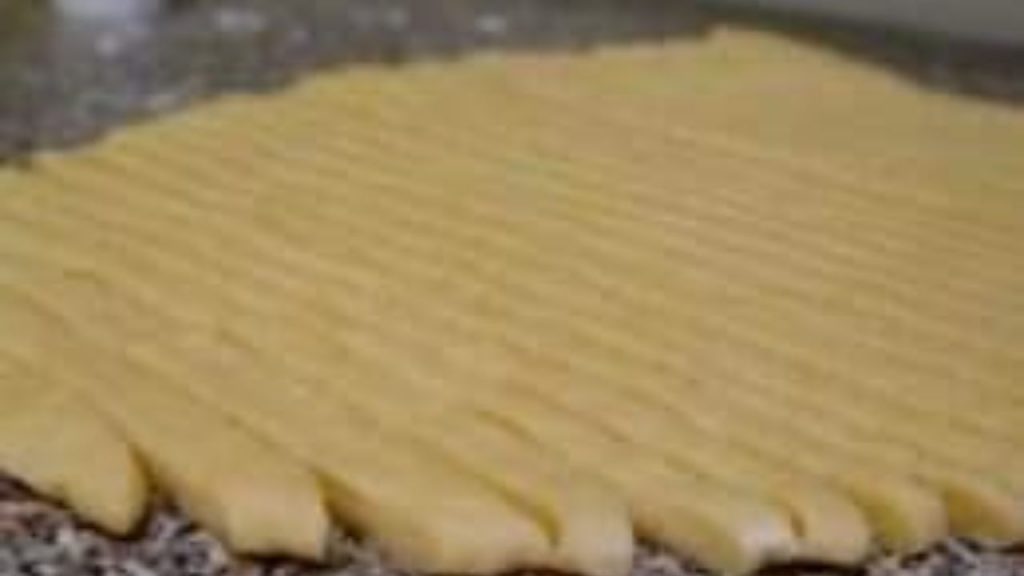 Set the oil on medium heat, and wait until the oil is hot. Fry the shaped dough a batch at a time until golden brown color. Scoop the fried pieces onto a flat tray to dry and cool down quickly.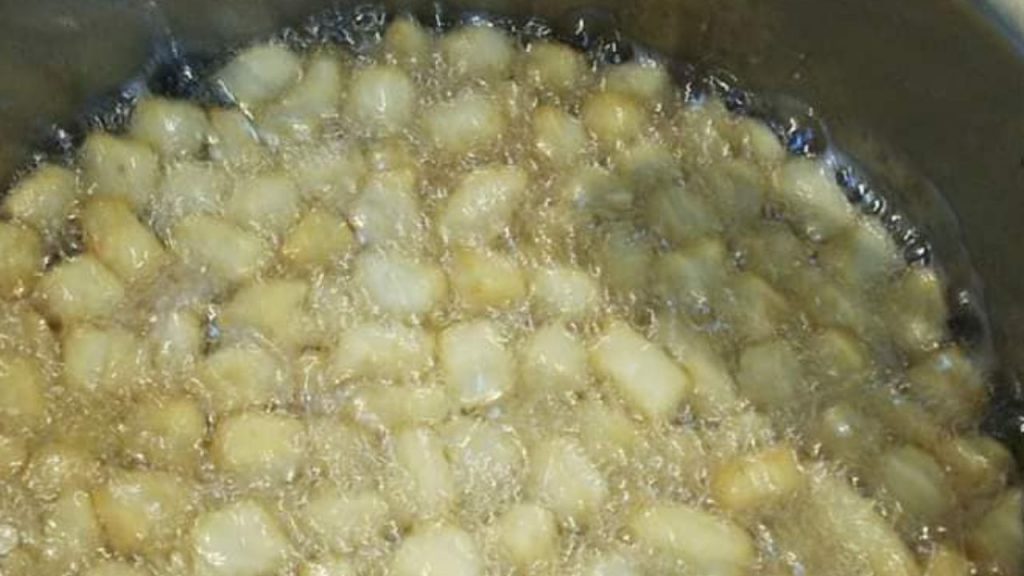 When the ChinChin had cooled down completely, store it in a dry, airtight container. When the Chin Chin had cooled down completely, store it in a dry and airtight container. You can still get some down with a chilled drink.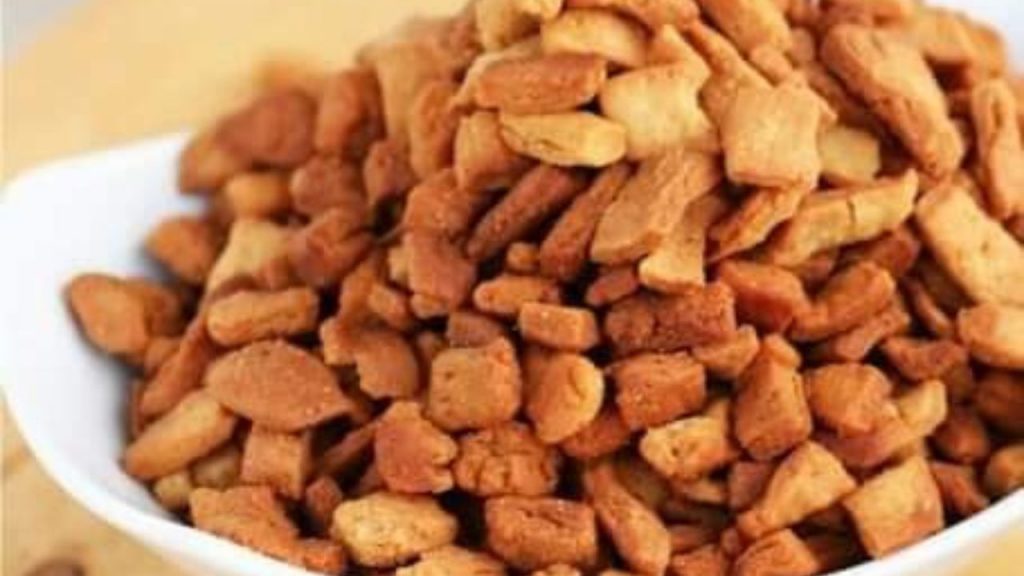 How To Know If The Oil Is Hot For Frying Or Not.
Set the oil on high heat, when hot, add small pieces of dough to it. If the dough stays at the bottom for a long period of time, but if the dough floats immediately, note that the oil is perfec for the frying.
How to prevent your Chin Chin from bubbling over while frying
The best way to prevent the oil from bubbling over and spilling is to monitor the temperature of the oil and adjust it as needed.
If the oil is too hot, it will bubble over and spill. If the oil is too cold, the food will not cook properly.
You can also stir the food occasionally to prevent it from sticking to the bottom of the pan and burning.
How to prevent chinchin from soaking up a lot of oil
Use a non-stick skillet or pan for frying.
Add enough oil to coat the bottom of the pan and heat it until it is hot before adding the food to be fried.
Place food in the hot oil and cook until golden brown on both sides.
Drain on paper towels to absorb any excess oil.
Making too much dough for your frying needs can lead to overcrowding in the fryer and not enough frying of your food.
This will leave you with an oily, soggy mess that's not worth the effort. Be sure to make just enough dough for what you need so that everything comes out perfectly golden brown and crispy.
Is baking powder compulsory for Chin Chin?
There are many different recipes for Chin Chin, and there is some debate over whether or not baking powder is necessary. Some people say that the dough will not rise without baking powder, while others say that the dough will rise just fine without it.
I have tried making Chin Chin both with and without baking powder, and the results were pretty much the same. So, in my opinion, baking powder is not compulsory for Chin Chin.
How do you make soft chin chins?
Why is my chin chin not crunchy?
There are a few things that could be causing your chin chin not to be crunchy. The most likely reason is that you are not cooking it properly.
Chin chin should be cooked until it is golden brown and crispy. If it is not cooked properly, it will not be crunchy.
Another possible reason is that you are using the wrong oil to cook it with. Oil is important for making chin chin crispy, so make sure you are using good quality oil.
Adding a small number of eggs or none at all, and too much baking powder.
Finally, if your chin chin is not crunchy, it may be because you are eating it too soon after cooking it. Let it cool down a bit before eating it so that the crunchiness can develop.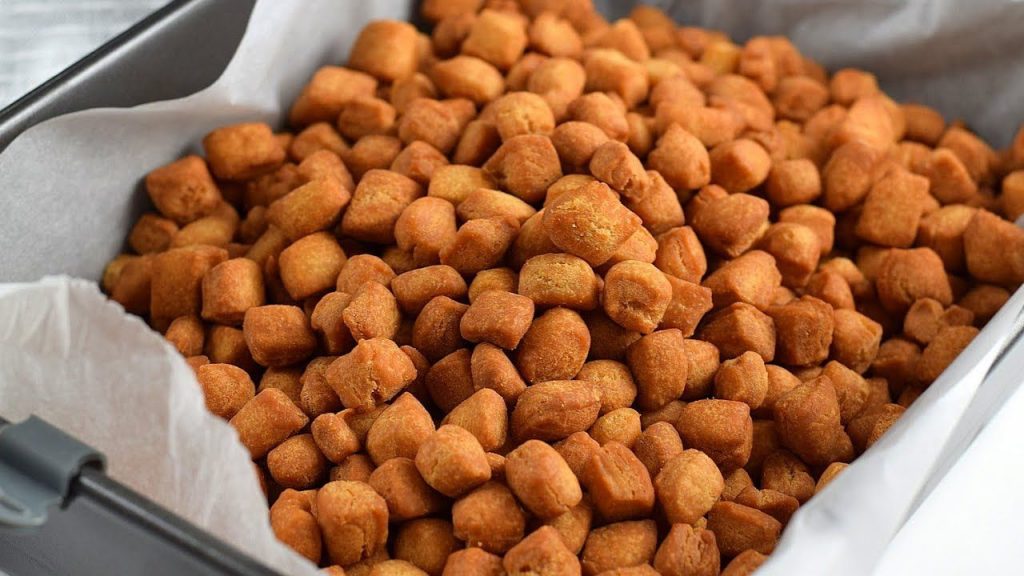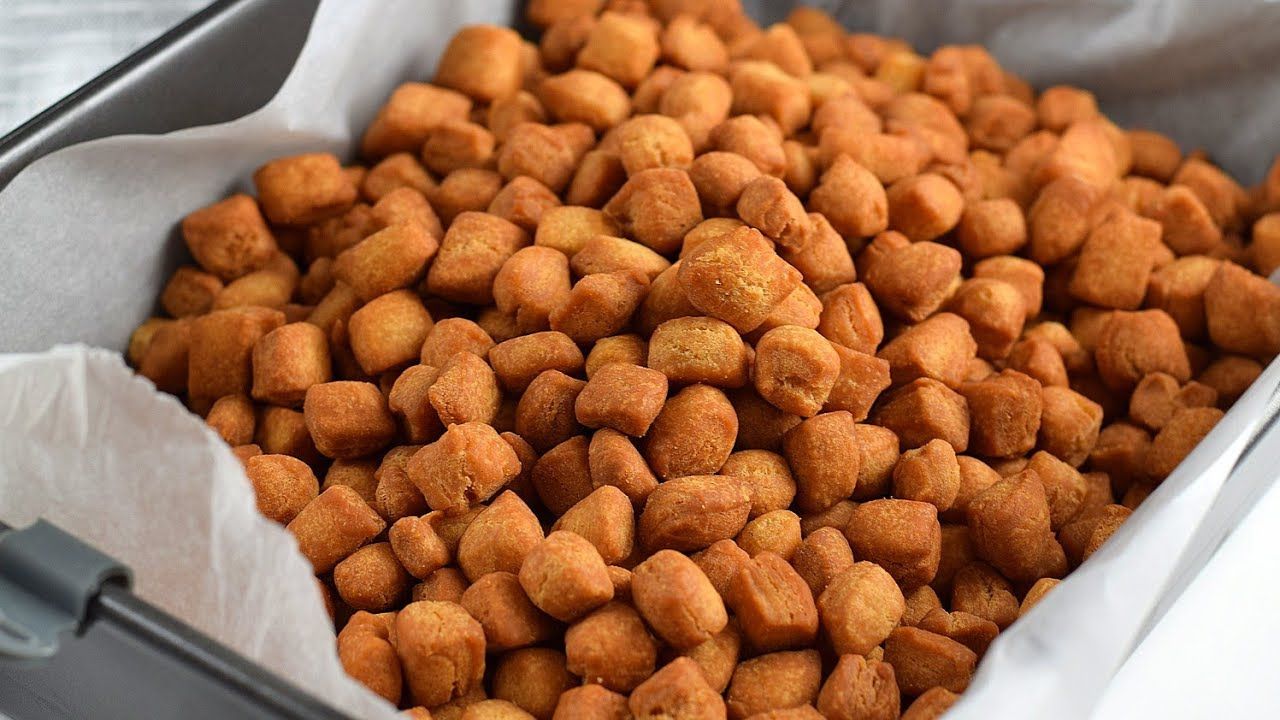 How do you preserve chin chin?
Chin chin is a Nigerian snack made from fried dough balls. It is often enjoyed as street food, but can also be found in restaurants. Although it is typically eaten fresh, there are ways to preserve chin chin so that it can last for a few days.
One option is to freeze the chin chin.
Another option is to store it in an airtight container with a moist paper towel or piece of bread. Chin chin will stay fresh for up to three days if stored this way.
how to make a soft chin chin without egg
Chin Chin is a popular beauty trend that involves shaping your chin with an egg. But you don't have to use an egg to achieve this look! In this article, we'll show you how to make a soft chin chin without using an egg.

1 cup of flour
1/2 teaspoon salt
1 tablespoon sugar
3 tablespoons vegetable oil
3/4 cup of water
How to make it:
Combine the flour, salt, sugar, and oil in a bowl.
Add the water and mix until a soft dough forms.
Knead the dough for 5 minutes then cover and set aside for 30 minutes.
Divide the dough into 12-16 pieces then roll into balls.
Flatten each ball with your hand then use a fork to make indentations in the dough.
Place on a baking sheet lined with parchment paper and bake at 350 degrees F for 10-12 minutes or until golden brown.

How to make chin chin with ginger
If you are looking to add some spice to your life but don't want to add any weight, ginger is a great herb to consider. Not only does it give you a zingy taste, but it also has numerous health benefits. In this article, we will show you how to make chin chin with ginger.
Ingredients used in making chin chin with ginger
1 cup of all-purpose flour
1/2 teaspoon baking powder
3 tablespoons sugar
1 teaspoon ground ginger
3 tablespoons vegetable oil
4 tablespoons milk
pinch of salt
Method:
1) Sift the flour, baking powder, and sugar, and ground ginger into a bowl. Add the oil and mix well. Gradually add enough of the milk to make a soft dough. Knead well for about 10 minutes until smooth. Cover with cling film and set aside to rest for 30 minutes.
2) Preheat the oven to 200C/400F/Gas 6. Cut the dough into small pieces and shape it into balls.
Best flavors for chin chin
Chin chin is a Nigerian snack made with flour, sugar, and butter. It can be flavored in many different ways, making it a versatile snack that can be enjoyed by people of all ages. Some of the best flavors for chin chin include chocolate, peanut butter, and strawberry.
Chocolate chin chin is a classic flavor that everyone will love. The combination of chocolate and sugar creates a delicious and sweet snack that is perfect for satisfying your sweet tooth.
If you're looking for something a little bit more indulgent, then peanut butter chin chin is a perfect choice. The rich and creamy peanut butter flavor is sure to please everyone's taste buds.
If you're looking for a refreshing treat, then strawberry chin chin is the perfect option. The sweet and tangy strawberry flavor is perfect for enjoying on a warm day.
Can I bake my ChinChin instead of frying?
Baking ChinChin can be an excellent alternative to frying. Baking not only eliminates the need for added fats, but it also makes the process a bit easier and less time consuming.
The end result is a delicious and healthier snack that packs just as much flavor, if not more! Additionally, baking ChinChin gives you more control over the final product.
Is Minimie ChinChin baked or fried?
In conclusion,the debate of whether or not Minimie ChinChin is baked or fried may never be settled. However, it is clear that the snack has been a popular African delicacy for many years and continues to be enjoyed in many countries across the continent.
Moreover, the snack comes in different shapes and flavors catering to a variety of personal preferences. Ultimately, this beloved snack cannot be restricted to one single recipe and preparation method as its origin is deeply rooted in culture and tradition.
Is chin chin a healthy snack?
In conclusion,chin chin is not a healthy snack option as it contains high amounts of saturated fat, sugar and sodium. It can be enjoyed in moderation but should not form part of a regular diet.
The best way to keep yourself healthy is by making sure you consume foods that are low in fat, sugar and sodium. Eating a variety of nutritious foods from all the food groups will help ensure you get the vitamins and minerals your body needs for optimal health.
Chin chin recipe for 2kg of flour
Chin chin is a popular snack in Nigeria. It's crunchy, savory and delicious – perfect for when you're looking for something to nibble on. Making it at home is easy with this easy-to-follow recipe that will yield 2 kilograms of chin chin.

All you need is flour, sugar, baking powder, eggs and cooking oil. Start by sifting the 2kg of flour into a bowl before adding in the sugar, baking powder and eggs. Mix until all the ingredients are thoroughly combined before using your hands to form a dough.

Grease a baking pan with cooking oil before kneading the dough into small pieces and then flattening each piece onto the greased pan using your palms or rolling pin. Bake at 350 degrees Fahrenheit for 25 minutes or until golden brown and crunchy!
Chin chin recipe for 4 cups of flour
Chin chin is a popular snack in many parts of the world, especially Nigeria. Making it at home can be fun, easy and rewarding. If you're looking for an easy recipe to make delicious Chin chin with just 4 cups of flour, this one is perfect for you! This recipe makes 16 servings that are crispy on the outside and slightly chewy on the inside.

The key ingredients are all-purpose flour, sugar, baking powder and vegetable oil. To begin the recipe, sift together the four cups of all-purpose flour with baking powder and salt in a large bowl or stand mixer. In another bowl mix together sugar and vegetable oil until creamy.

Then add this mixture to the dry ingredients and mix until everything is well combined into a stiff dough. Once your dough has been made it's time to start shaping your Chin chin pieces!
Chin chin recipe for 3kg of flour
This chin chin recipe for 3kg of flour is perfect for parties, snacks, or just when you want to indulge in the classic Nigerian snack. This quick and easy Chin-Chin recipe requires no special ingredients and can be made with pantry staples. The result is always a crispy, crunchy snack that's irresistible.

The ratio of flour to sugar and fat may vary depending on your preference. But this classic recipe calls for 2 cups of granulated sugar, 1 cup vegetable oil, and ½ teaspoon ground nutmeg as flavoring. Once all the ingredients are combined in a bowl mix them until everything is completely blended together.
Then roll out small balls from the dough using your hands, cut into desired shapes (triangles or rectangles) before deep-frying over medium heat until golden brown on both sides.
Check out our food recipes
We as well have this
Conclusion
In conclusion,making chin chin is an easy and rewarding experience that can be undertaken by anyone, even those who are new to cooking. With the right ingredients and these simple recipes, you can create a delicious snack in no time.
Not only will you impress your friends and family with your ability to make chin chin, but it may even become a regular feature of your kitchen repertoire. Don't forget to experiment with different flavors of Chin Chin as you go along!