The retail world is constantly changing, and it can be hard to keep track of the differences between major stores. With the recent shift in customer needs and preferences, two leading competitors in the retail market are Costco and Sam's Club.
This article will provide a comparison of six major differences between Costco and Sam's Club right now. This comparison will help customers make an informed decision when deciding which store best meets their needs.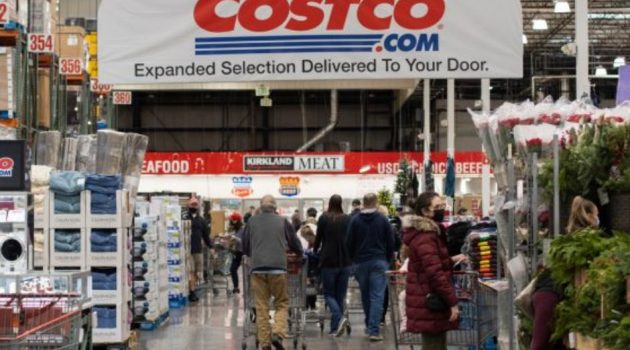 The two warehouse clubs Costco and Sam's Club have much in common. They are competitors due to their bulk shopping sales aimed at supplying affordable bargains to their members.
Both businesses also have nearly identical footprints: Costco currently has 584 locations in the United States, Puerto Rico, and several other countries around the world, while Walmart's Sam's Club operates nearly 600.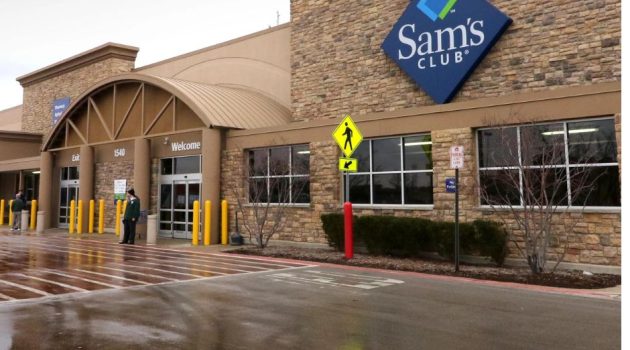 When assessing different warehouse retailers, it can be challenging to know which retailer is the better choice. To make the decision, you can compare the options' pros and cons and figure out which location is best for your particular shopping needs.
1. Handy Services
Both Costco and Sam's Club have a similar warehouse-club format and inventory, with the two retailers even working closely together. Several of their policies are unique, meaning that the shopping experience may be enhanced for them.
Costco tested curbside pickup in southern New Mexico stores in early 2021, but hasn't yet adopted the initiative with a broader release. On the other hand, both tiers in Sam's Club's membership policy allow for curbside pickup.
Sam's Club gives customers a program that allows them to pay for their purchases in the store and skip the checkout lines. Costco does not offer any similar kind of in-app self-checkout program.
In addition, both clubs accept a range of payment terms. Costco accepts all Visa cards, visa pin-based debit and ATM cards, cash, and personal checks, to name a few payment methods. Sam's Club accepts cards from all major providers, including Visa, American Express, Discover, and MasterCard.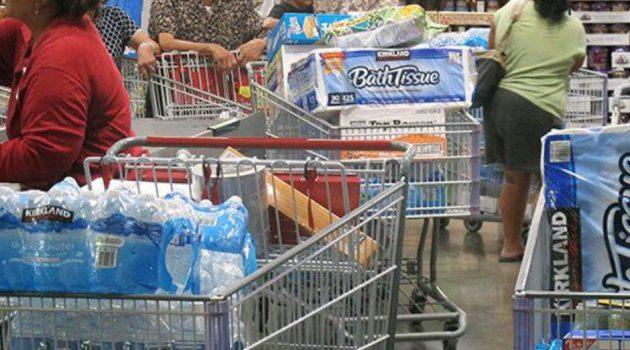 2. Membership Fees
Purchasing an annual membership at Sam's Club now costs a little more than it did last year, at the time Sam's Club raised prices by only a tiny margin for the first time in a decade.
A Costco membership can be had for $60 per year, while the Executive Membership is $120. The basic Sam's Club membership is currently priced at $50, whereas the Plus Membership, which comes equipped with extra benefits, costs $110.
Sam's Club earlier charged $45 towards the basic membership and $100 for the Plus membership.
There are no current plans to increase Costco's membership fees. The corporation's CEO Craig Jelinek explained that during the company's annual call with shareholders last month, there are no plans on file to increase membership fees.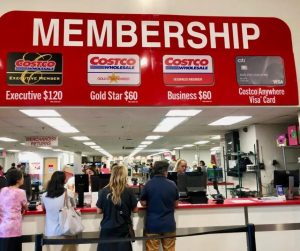 3. Online Shopping
The differences between Costco and Sam's Club with respect to online shopping are one of the most obvious.
Costco recommends its customers to be aware that shopping online could pose different prices for products than products in the same brick and mortar store.
While Sam's Club members report that the lowest prices are found at the store itself, Costco's shoppers claim that online store prices are usually more expensive.
Sam's Club describes that its own website states the prices of all items are the same whether customers are making purchases online or visiting physical stores.
Regular club associates are more likely to spend more money on shipping charges, but Plus club members always have a free shipping choice as part of their membership benefits.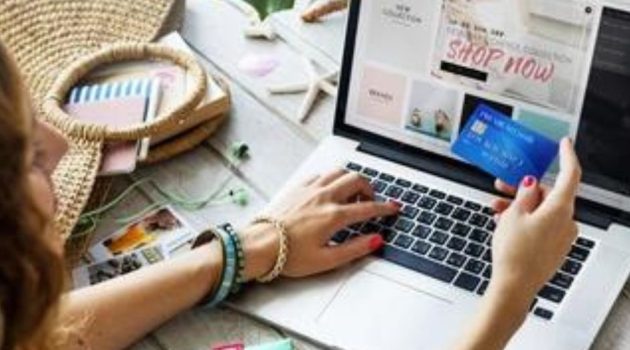 4. Location
In terms of location, Costco and its subsidiary, Sam's Club, have a substantial international presence and have stores in more states than Sam's Club itself does.
California has the most Costco stores, and Texas has the most Sam's Club outlets. Both retailers have opted against opening stores in a few states.
Costco and Sam's Club's significantly larger presence in other countries stands in contrast to each other. Costco has stores and distribution centers in many different states, but Sam's Club does not.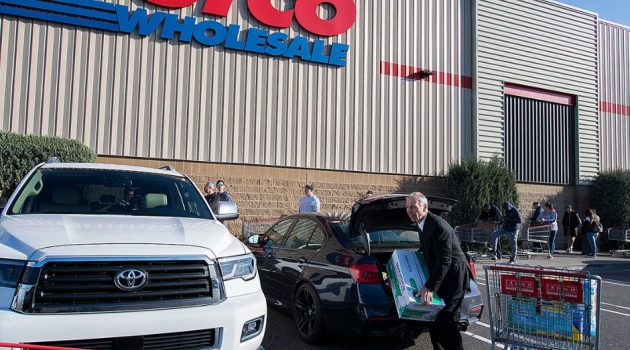 5. Price
Contrary to the way it was formerly, Costco prices are generally more in line with the prices at Sam's Club. When shopping on the premises or online, this difference may not be noticeable to online shoppers.
When shopping online for comparable items, however, Costco customers might save a few dollars more than Sam's Club customers.
For a 5-pound frozen packet of chicken patties on Sam's Club's website, by way of example, the cost is $16.48. On Costco's website, this same 5-pound package is priced at $17.99.
For a 30-roll pack of toilet paper, Charmin, on the Costco website, the price is $29.99. On Sam's Club's website, this same type of 30-roll toner cartridge is priced at $25.38.
A two-count package with Skippy Peanut Butter sells for $12.69 at the Costco website versus $10.28 at the Sam's Club website.
Perhaps it was not viable to compare the prices of general goods sold within Costco stores to comparable items purchased through competitors' internet sites because I Costco does not publish its prices for general commodity and dairy.
Another study by the Insider publication compared prices for shopping at the Costco and Sam's Club in June 2022. Costco had better deals with the produce and dairy goods it offered, while Sam's Club offered cheaper prices for pantry and plant-based products.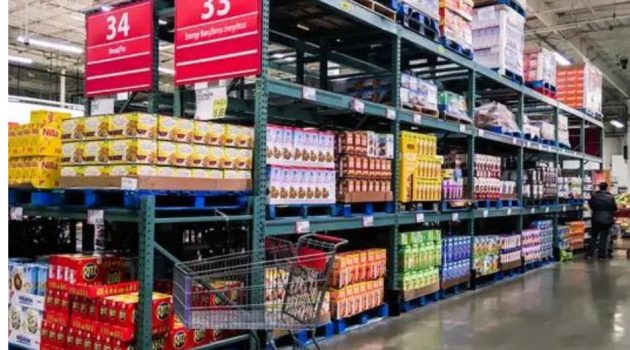 6. Food Courts
Going to the local grocery store can be a wearying, hunger-inducing experience. Fortunately, both Sam's Club and Costco shopping centers have food courts within their buildings. Members can reward themselves with a quick bite or snack after completing their errands there.
There's at least some overlap between the offerings at the respective food-courts of all retailers, such as sodas, pizzas, and ice cream. But a number of food-courts also have selected unique items.
Sam's Club offers an exclusive flavor of Mountain Dew Berry Monsoon called Mountain Dew Berry Monsoon. Unlike Costco, which sells various soft pretzels and a lot of ice cream, the retailer's exclusive products are the Chicken Bake and Hot Turkey and Provolone Sandwich.
Some items also have different prices at the various food courts, and we're omitting Costco's hot dog combo, although it's notable, at only $1.50. Sam's Club also offered a $1.50 hot dog for thirty-five years until November 2022, when it cut its price by a dollar for no reason.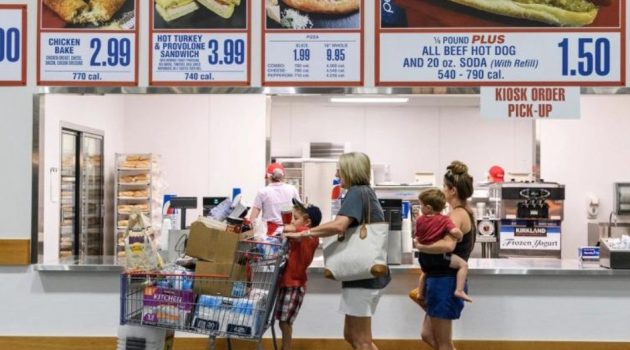 Is Sam's Club Cheaper Than Walmart?
Many shoppers are always on the lookout for the best deals and discounts when it comes to purchasing everyday household items.
Walmart and Sam's Club are two of the biggest retail giants in the U.S, offering a wide range of products at affordable prices. But which one is cheaper? Is Sam's Club cheaper than Walmart?
The short answer is that it depends on what you're shopping for. Both retailers offer competitive pricing, but there are differences in their pricing strategy. Sam's Club requires a membership fee to shop in-store or online, while Walmart does not.
However, if you factor in the benefits of being a Sam's Club member such as free shipping and exclusive members-only deals, it may be worth considering.
When comparing prices between these two retailers, it is essential to consider bulk purchases.
Can I Use My Costco Membership at Sam's Club?
If you're a frequent shopper at warehouse clubs, chances are you've considered branching out to other retailers beyond your current membership. One question that may come to mind is whether or not you can use your Costco membership at Sam's Club.
The answer isn't black and white, but here's what you need to know.
Firstly, it's important to note that Costco and Sam's Club are two separate companies with different membership policies. While both require an annual fee for access to their stores and products, they do not recognize each other's memberships.
This means that if you have a Costco membership, you cannot use it at Sam's Club and vice versa.
However, this doesn't mean that all hope is lost for cross-shopping between the two retailers.
Does Costco or Sam's Club Have Better Prices?
Are you wondering whether Costco or Sam's Club has better prices? You're not alone! These two popular warehouse clubs are known for their bulk purchasing power and discounted prices. However, there are some key differences between the two that might influence your decision.
Firstly, both stores offer similar products, but their selection can vary based on location. While Costco is known for its Kirkland Signature brand, Sam's Club offers exclusive Member's Mark products.
Secondly, membership fees differ between the two stores – with Costco being slightly more expensive than Sam's Club. However, Costco offers additional perks like travel discounts and prescription savings to its members.
When it comes to pricing, both stores use a "loss leader" strategy where they price certain items below cost to attract customers. However, overall pricing can vary depending on the product and quantity purchased.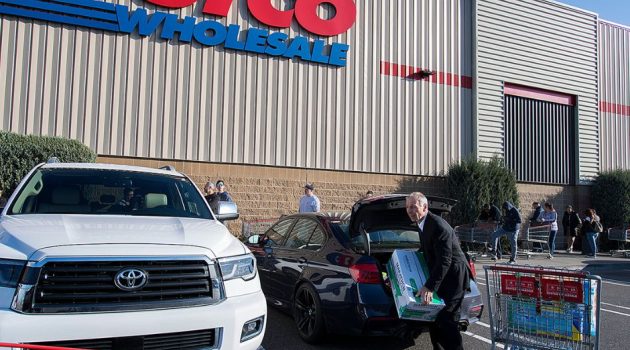 Which One Is Better, Costco or Sam's Club?
Which one is better, Costco or Sam's Club? This question has been a topic of debate for years among loyalists of both warehouse clubs.
While both companies offer similar products and services, there are some key differences that may sway consumers one way or the other.
Costco is known for its outstanding customer service and high-quality merchandise. The company offers an extensive selection of products ranging from groceries to electronics at competitive prices.
Costco also offers a variety of membership options to cater to different needs, including executive membership with added benefits such as cashback rewards and travel discounts.
On the other hand, Sam's Club boasts a wider product range than Costco, especially in terms of grocery items. It also offers free shipping on most online orders for members and provides access to affordable health services like optical care and hearing aids.
What makes Sam's Club different?
Sam's Club is a membership-only retail warehouse club that has made a name for itself in the highly competitive retail industry. One of the things that set Sam's Club apart from its competitors is its wide range of products, which includes groceries, electronics, home appliances, and more.
The store offers high-quality products at affordable prices, making it an attractive option for budget-conscious shoppers.
Another factor that makes Sam's Club different from other retailers is its commitment to customer satisfaction. Its members enjoy exclusive benefits such as free shipping on select items, early access to sales events, and cashback rewards on purchases.
Additionally, the company provides excellent customer service through its knowledgeable staff who are always ready to assist customers with any inquiries they may have.
But perhaps what truly sets Sam's Club apart from other retailers is its emphasis on community building.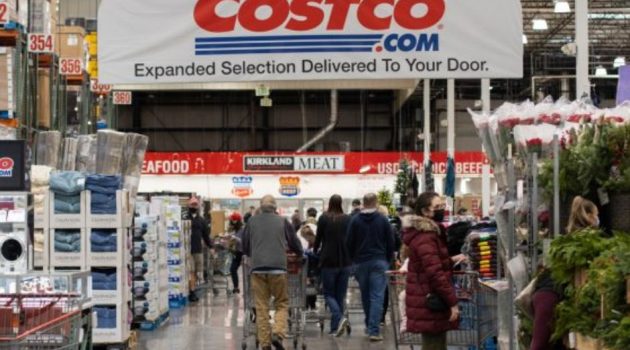 Does Sam's Club have pizza like Costco?
Does Sam's Club have pizza like Costco? The short answer is yes – both stores offer tasty pizza pies that are perfect for feeding hungry families or hosting large gatherings.
However, there are some differences between the two that may make one better suited to your tastes than the other.
At Sam's Club, you'll find a range of pizzas made fresh in-store every day. They offer classic toppings like pepperoni and cheese, as well as specialty options like chicken bacon ranch and BBQ chicken.
Their crusts are also customizable – choose from thin or thick crust depending on your preference.

Who owns sam's club and costco
Sam's Club and Costco are two of the largest wholesale clubs in the world. Both chains have become household names, offering a wide range of products at unbeatable prices. But who owns these retail giants?
Sam's Club is owned by Walmart, one of the largest retailers in the world.
The first Sam's Club opened its doors in 1983, with founder Sam Walton wanting to offer small business owners access to bulk quantities at lower prices. Today, there are over 600 Sam's Club locations worldwide.
Costco is a separate company from Walmart and is known for its unique membership model.
The company was founded in 1976 and has grown to become one of the most successful wholesalers globally, with more than 700 warehouses spread across different countries. While both companies share similarities in their business models, they remain under different ownership structures.
Conclusion
In conclusion,Costco and Sam's Club have both seen a lot of changes over the years and continue to strive for success.
In terms of membership, product selection, pricing, store size, return policies, and services offered there are major differences between these two warehouse club stores.
Ultimately the decision of which store to shop at should come down to personal preference, budget constraints, and individual needs.