When you have guests over, you want to make sure that you put your best foot forward. One way to do that is by serving them a delicious and impressive dish.
If you're looking for something special, why not try peppered fish? It's definitely a dish that will wow your guests, and it's not too difficult to make either.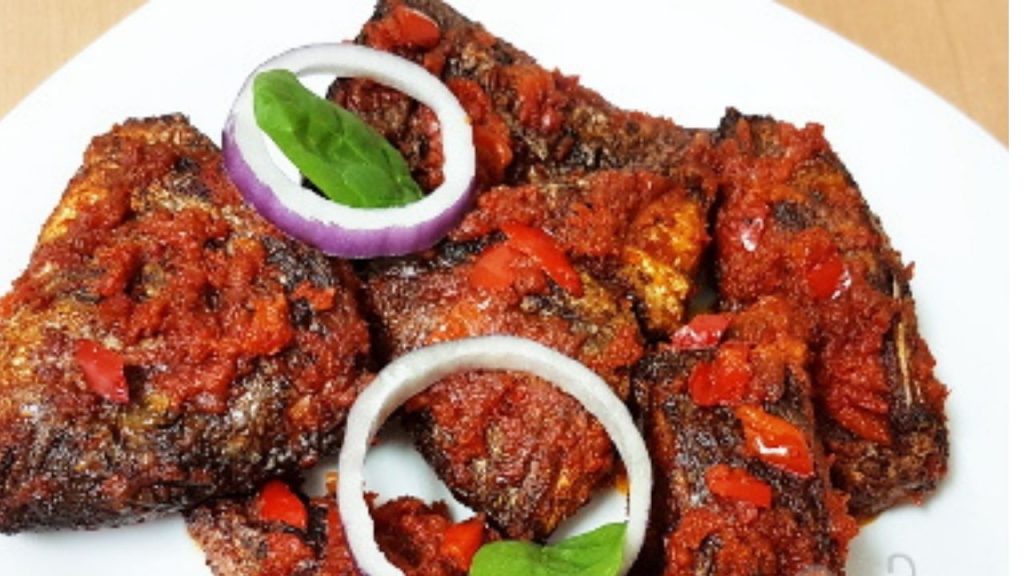 All you need is some fresh fish fillets, olive oil, black pepper, and salt. You can either cook the fish in the oven or on the stovetop. If you're cooking it in the oven, preheat it to 400 degrees Fahrenheit and bake for about 10-12 minutes.
Another thing you need to know is that Nigerian food is known for being spicy and flavorful. If you're looking to enjoy a taste of Nigeria without leaving your home, there are a few recipes you can try. One of the most popular Nigerian dishes is their party jollof rice.
This dish is made with rice, tomatoes, and spices. Another popular dish is egusi soup, which is made with ground melon seeds, vegetable soups, and meat or fish. If you're looking for a snack, you can try akara, which is made with black-eyed peas and onions. Nigerian food is sure to spice up your next party!
If you're cooking it on the stovetop, heat up some olive oil in a pan over medium-high heat and cook the fish for about 3-4 minutes per side.
If you're looking for a delicious and spicy way to enjoy seafood, look no further because you are very right to be here. Peppered fish is your sure plug. This dish is popular in Nigeria but can be enjoyed anywhere. The key to making peppered fish is seasoning.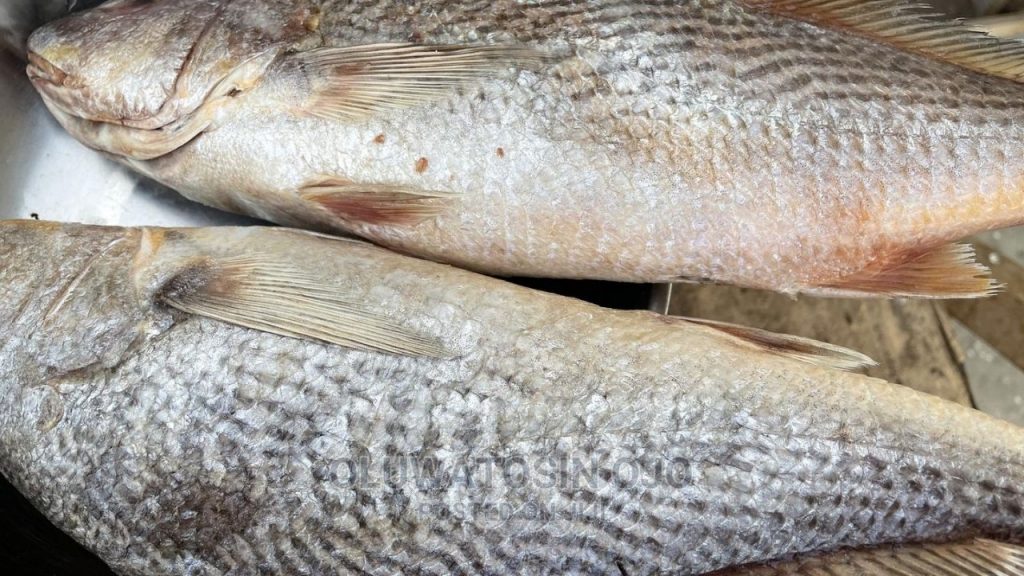 The peppers give the dish its heat and flavor, so it's important to use a good quality pepper sauce. You can prepare peppered fish using any type of seafood you like. I typically use tilapia, but salmon or shrimp would work well too.
To start, season your seafood with some salt and pepper. Then, heat up some oil in a pan over medium heat. Add the seafood to the pan and cook until it's cooked through, about 3-5 minutes per side. For the full recipe, let's get into the kitchen.
You can use tilapia, red sea bream fish, gilthead fish, or catfish. Never use mackerel for peppered fish.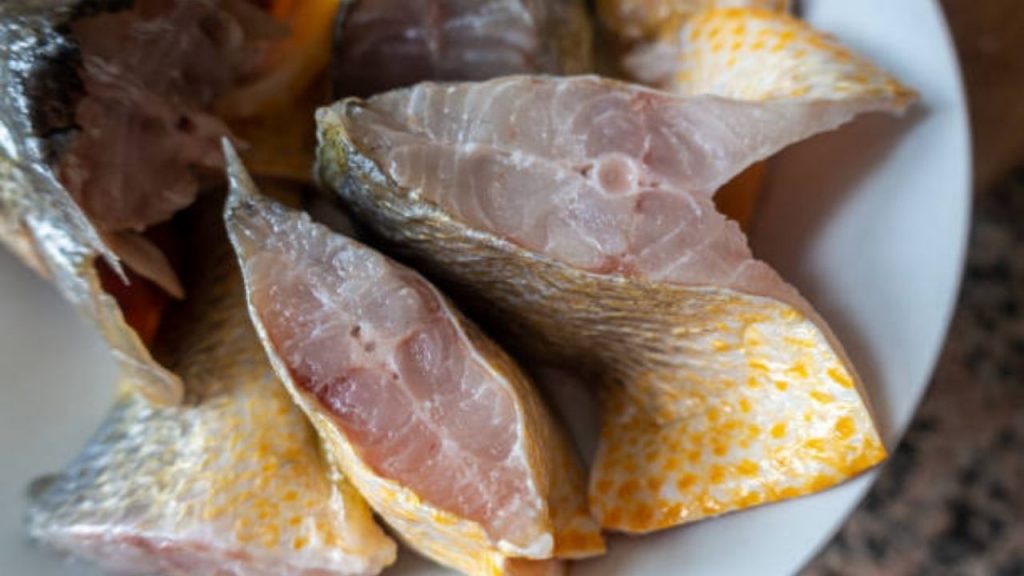 Ingredients for Peppered Fish
The following are the ingredients I used in the video below.
2 Gilt Head Sea Bream Fish
2 sweet peppers or tatashe (see note below)
Habanero Pepper (to your taste)
½ teaspoon oregano
½ teaspoon black pepper
¼ teaspoon salt
1 teaspoon onion powder
1 teaspoon thyme
1 teaspoon cumin
1 small seasoning cube
1 red onion
1 ripe sweet orange
More salt (to taste if necessary)
Vegetable oil (for deep frying)
how to fry croaker fish in Nigeria
Pour the pepper blend into a pot and start cooking. The plan is to cook it till all the water dries up. After one hour of being in the fridge, bring out the fish.
Remove the fish and pour any liquid in the bowl into the boiling pepper. When the water in the pepper has dried up, pour 3 tables spoons of vegetable oil and fry for about 3 minutes, stirring it all the time.
Set aside. Deep-fry the fish till brown making sure that the inside is well cooked. Put the fish to the fried pepper and mix very well till every single part of the fish is coated with the pepper.
Before you prepare the peppered fish:
Remove the scale of the fish. If using catfish pour hot water on it for a short time to remove the slimy substance.
Remove the intestines without cutting the sides of the fish. Fishmongers can expertly do this by removing the intestines from the gill pockets.
Rinse the fish very well, cut it into desired pieces, and put it in a bowl.
Grind the oregano, black pepper, thyme, cumin, salt, and onion powder with a dry mill.
Add the herbs to the fish, crush in the stock cube and squeeze the orange into the bowl.
Mix well, cover, and put in the fridge to marinate for at least one hour. If you do not have a fridge, place in a cool place for one hour.
Meanwhile, chop half of the onions and the peppers. Blend partially with an immersion blender, no need to add water. With a normal blender, 3 pulses are enough and you may need to add water depending on how your blender works.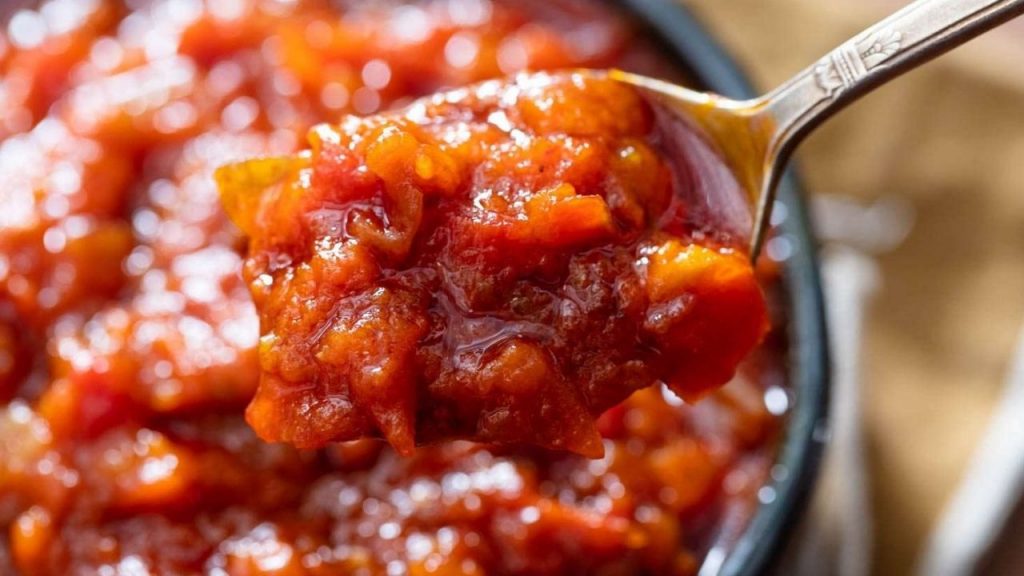 Notes on the ingredients:
You can also use Red Sea Bream Fish, Tilapia, Catfish, and other similar fish. When using catfish you need to, first of all, pour hot water on it to remove the slimy substance.
Sweet peppers are not spicy at all but Nigerian tatashe is spicy so bear this in mind when using tatashe because you will not need to add as many habanero peppers as you would when using sweet peppers.
Habanero as well as Scotch Bonnet peppers are atarodo, atarugu or ose oyibo.
I like the taste of sweet orange in fish, you can skip it if you don't want it.
Frequently Asked Questions
How long does it take to cook fish?
Cooking fish can be a relatively quick and easy process if you know what you're doing. It is important to remember that the time it takes to cook fish will depend on a variety of factors, including the size of the fillet, the cooking method and temperature used.

If you follow the steps outlined in this article, you should be able to cook your fish perfectly every time. Additionally, it's never a bad idea to double-check with a food thermometer before serving your fish.
What can I use to serve fried fish?
For a simple yet flavorful addition to your plate, try pairing your fried fish with creamy mashed potatoes. The richness of the potatoes complements the crunchy texture of the fish perfectly.

If you're looking for something more traditional, why not opt for Southern-style coleslaw or hush puppies? You can also include some steamed vegetables like green beans or broccoli for added nutrition – simply steam them before allowing them to cool down and then add butter, salt and pepper to taste.
How long do you boil fish?
Serving fried fish is a great way to incorporate seafood into any meal. When boiling fish, it is important to pay attention to the cooking time so that the fish does not become overcooked. The general rule of thumb is that it takes about 10 minutes per inch of thickness for the fish to be cooked through.
How long does raw fish take to fry?
In conclusion,frying raw fish can be a great way to cook it quickly and lock in its flavor and texture. Cooking time can vary depending on the size, thickness, and type of fish being fried. Generally speaking, frying raw fish takes about 4-5 minutes for smaller cuts and 8-10 minutes for thicker cuts. When frying raw fish, it is important to make sure it is cooked all the way through as undercooked or uncooked fish can be a health hazard.
How to marinate fish for frying
Learning how to marinate fish for frying is a simple and straightforward process. Remember that the key is to keep your marinade simple, as too many ingredients can overwhelm the delicate flavor of the fish.

To get started, choose your favorite marinade recipe or combination of flavors. Once you have your ingredients and are ready to prepare the marinade, mix together all of the ingredients in a large bowl or container and add in your raw fish.
Can you fry fish in flour?
Yes, you can fry fish in flour. In fact, it's a great way to get a crispy coating on your fish without using any breading. All you need is some flour, salt, and pepper. Just dredge the fish in the flour mixture and then fry it in hot oil until it's golden brown and cooked through.
In conclusion,cooking party fried rice is an easy, tasty way to serve up a crowd-pleasing meal. With the right ingredients and a few simple steps, you'll be able to make your own delicious fried rice in no time. Just remember to keep it simple and don't overcomplicate the dish with too many ingredients or seasonings. Also, consider prepping ahead of time if you're planning on making this dish for a larger gathering.
You can check out some of our food recipes
We as well have this
Conclusion
In conclusion, by following the simple steps listed in this article, you can make peppered fish in less time than it would take to order it at a restaurant. So go ahead and try it out for yourself – you won't be disappointed!