If you're looking for a healthy, hearty soup to warm you up on a winter day, try the vegetable soup. This recipe is easy to make and can be made with just a few ingredients.
In addition to being healthy, this soup is also economical and simple to prepare. All you need is some water leaves and vegetables. You can even make this soup vegan by using vegan broth or substituted vegetables.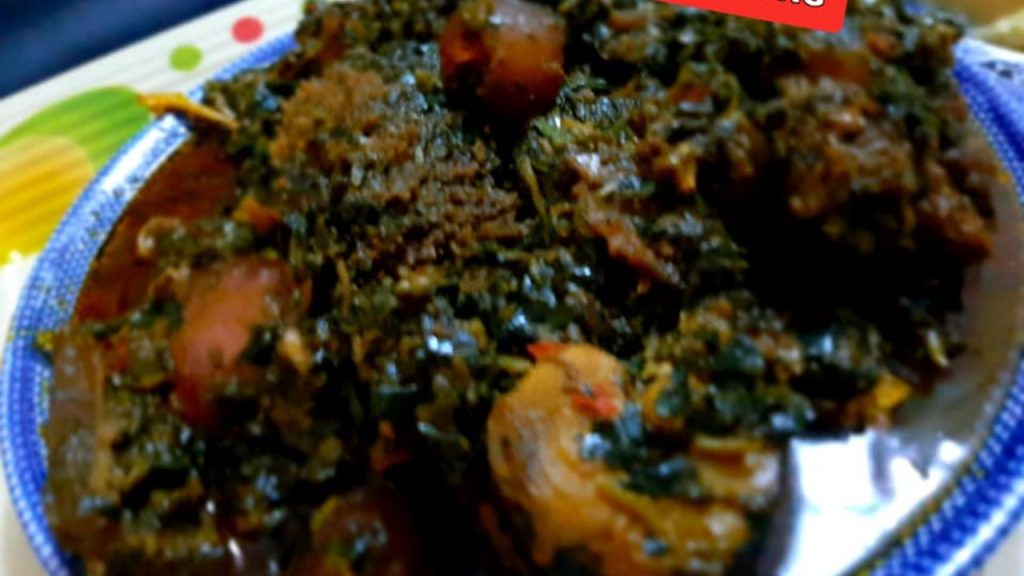 let's get to the kitchen
Ingredients for cooking vegetable soup
Goat meat.
Chopped Fluted pumpkin leaf (ugu)
Chopped Water leaf (Malabar spinach)
1 Smoked fish
2_3 Dried fish
Boiled Kpomo
Assorted.
1/2 cup of Periwinkle.
Stockfish of your choice.
Ground Crayfish.
Fresh pepper and dried pepper (Cameron pepper)
Sweet Palm
2 medium chopping Onions
Salt and Seasoning cubes
How to cook vegetable soup
1. Add goatmeat, stockfish, assorted, smoked fish, and half of the ground crayfish to your cooking pot. Season it with one of the chopped onion, ground fresh pepper, salt, and seasoning cubes. pour in a little bit of water then cook for at least 15mins. top up water and continue to cook till partially done.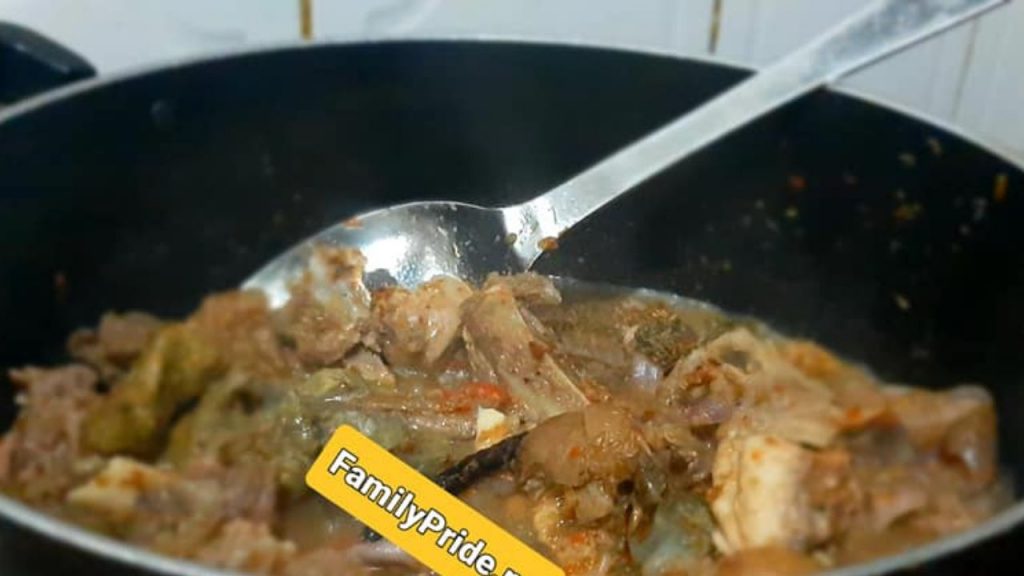 2. Bring out the smoked fish, and stir. Add the boiled pomo and the dried fish. add water, and little oil, adjust the seasoning and continue cooking till the water dried up. Bring it down and set it aside.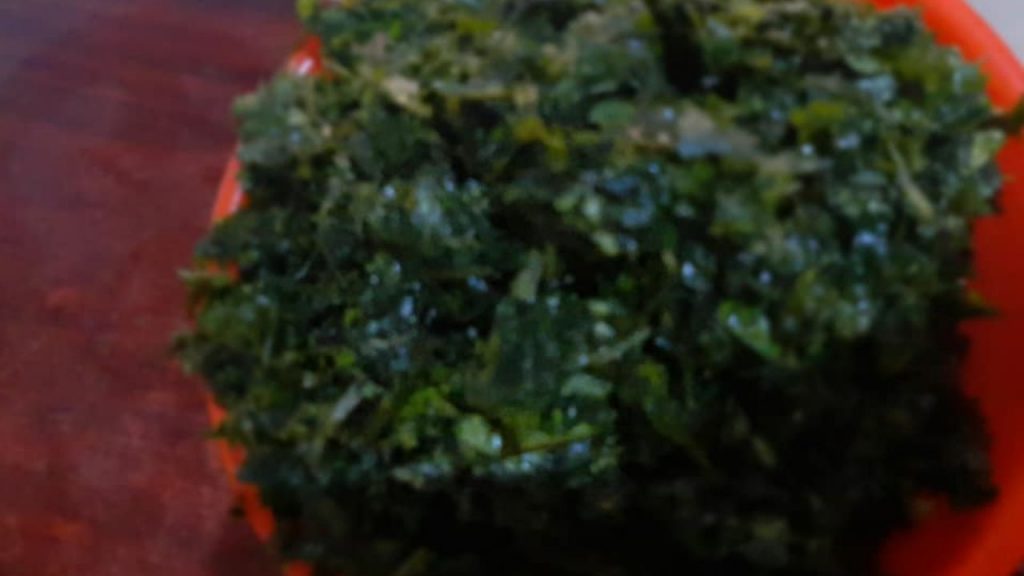 3. Put the water leaf in a separate pot, set it on high heat then boil till the water dried up completely.
4. Add your sweet red oil to a pan, put the chopped onion, season cubes, and the remaining crayfish then fry for at least 5-6mins.
5. Pour in the meat and its stock inside the cooked water leaf. Add the fried oil, stir the soup then cover and allow to cook for 10-12 mins. Taste and adjust seasoning if necessary.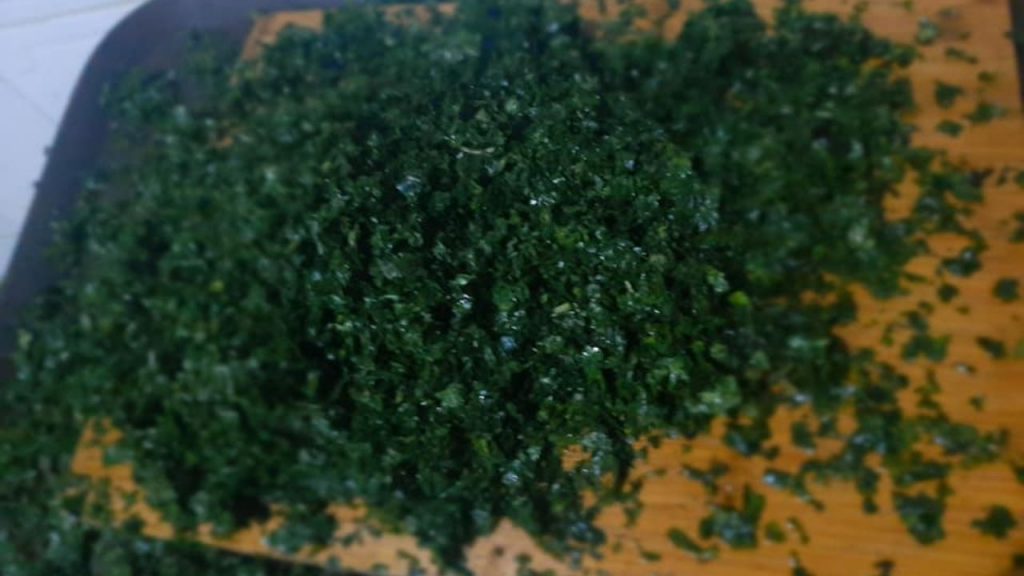 6. Add the cut pumpkin leaf (Ugu) and the smoked fish stir it constantly till well mixed. Bring it down and serve with any swallow of yours.
How can I make edikang ikong soup better?
Edikang ikong soup is a popular vegetable soup from the Edo people of Nigeria. It is made with okra, egusi seeds, locust beans, and other vegetables. While this soup is delicious as is, there are ways to make it even better.
One way to improve the flavor of edikang ikong soup is to add more spices. This can be done by adding enough crayfish, onion, dry fish, enough stockfish, spice, and enough blended pepper. Another way to enhance the flavor is to add some beef or chicken broth.
Another way to improve the edikang ikong soup is by adding more vegetables. Some good additions would be spinach, kale, or collard greens. These leafy greens add vitamins and minerals to the soup and make it more nutrient-dense.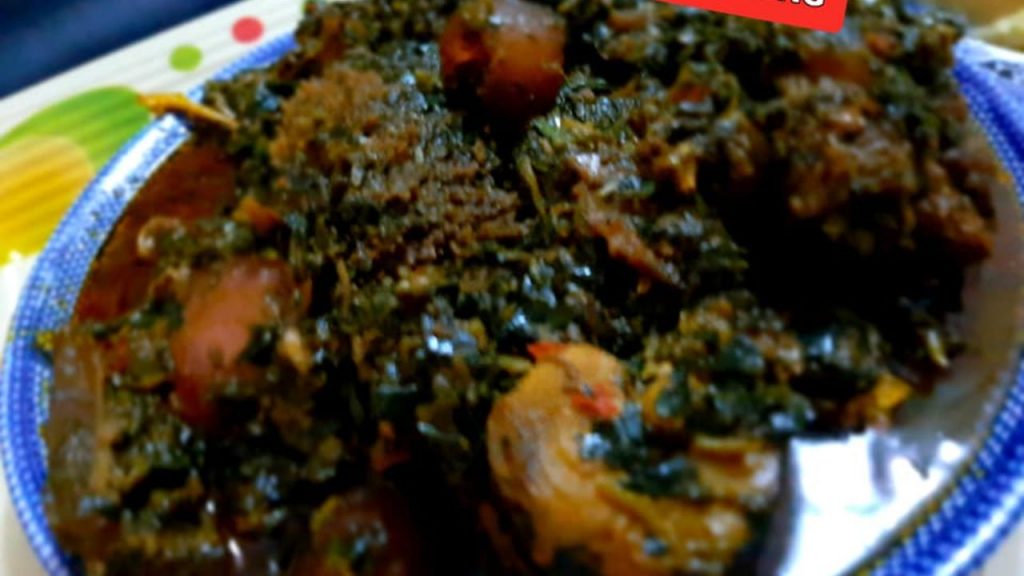 Health Benefits of Edikang Ikong.
Edikang ikong soup is a vegetable soup that is popular in the southwestern region of Nigeria. The soup is made with edikang ikong, which is a type of wild spinach, and other vegetables. It is believed to have many health benefits, including:
Reducing the risk of cancer
Preventing heart disease
It improves digestion.
Edikang ikong soup is also a good source of fiber, vitamins A and C, and minerals like calcium and potassium.
Edikang Ikong Calories
Edikang Ikong Soup is a popular Nigerian vegetable soup made with assorted vegetables such as pumpkin leaves, spinach, and water left is a healthy and delicious soup that is low in calories and high in nutrients.
A bowl of edikang ikong soup contains only about 107 calories, making it a great choice for people who are looking for a healthy and satisfying soup.
what is the difference between edikang ikong and Afang soup?
Eddikang Ikong soup is mainly made with vegetables like pumpkin, and water leaves. While Afang Soup is mainly made of water leaves and blended Ukazi yam (pounded yam flour mixed with hot water to form a thick paste)