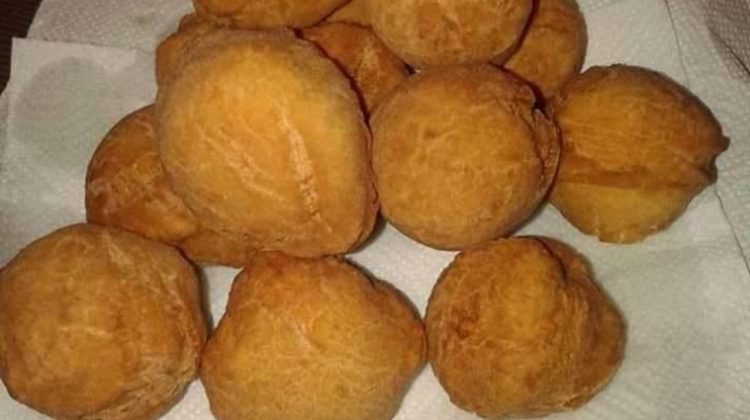 The popularity of this Nigerian recipe from the blog comes from the fact that it is tasty, easy to make, and requires almost no oven time. Sit down; I will show you how to join the buns craze, too.
Nigeria buns are a popular West African pastry. They are made with flour, sugar, milk, butter, yeast, and eggs. The dough is rolled out into a rectangle and then filled with a sweetened bean paste.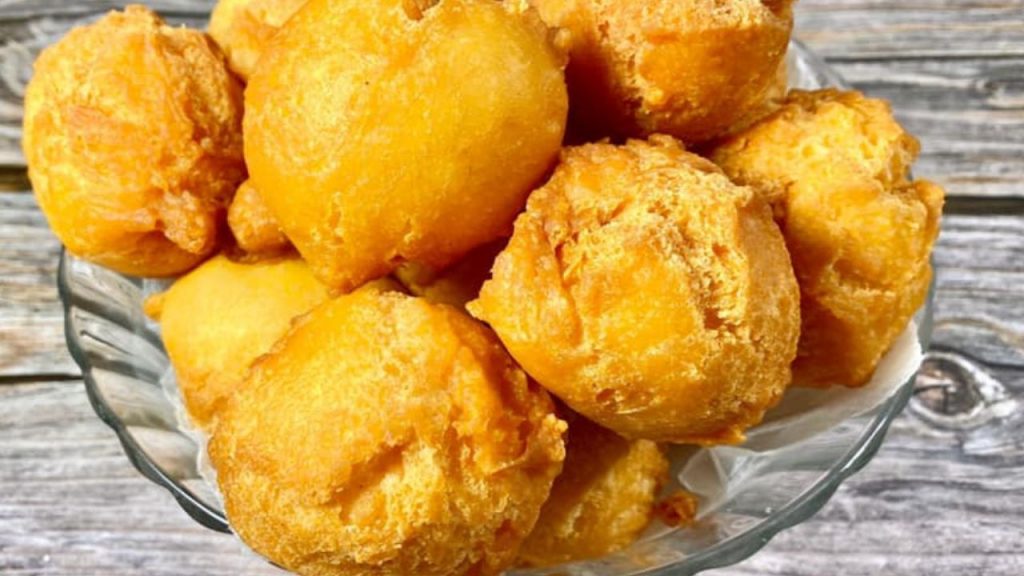 The dough is then rolled up into a log and sliced into rounds. The rounds are then boiled in sugar syrup and served hot or cold.
I see no need to go out and buy Nigeria buns when you can make them right at home in less time than it would take to go get them. All you need is a few simple ingredients that you probably already have in your kitchen.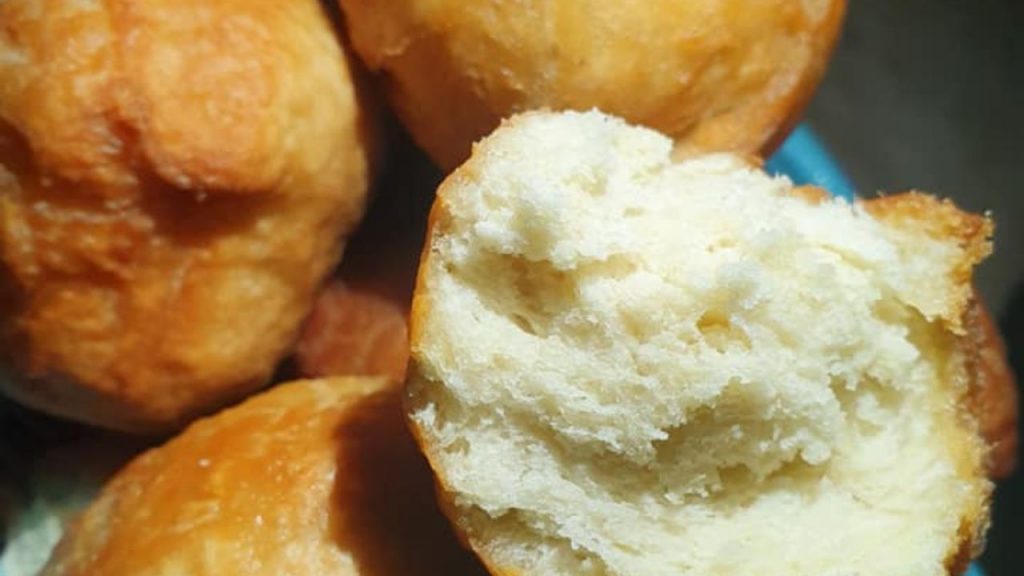 I have tried many bun recipes in my time, but this one is truly exceptional. The buns are soft and fluffy, and the flavor is outstanding. I could not believe how good they tasted, and my family agreed.
I highly recommend this recipe if you are looking for a delicious and satisfying bun to enjoy. Then follow the article and get it done in your comfort zone.
After an article on the cheapest drink to make in Nigeria zobo, here is an article on how to make buns, one of the cheapest snacks.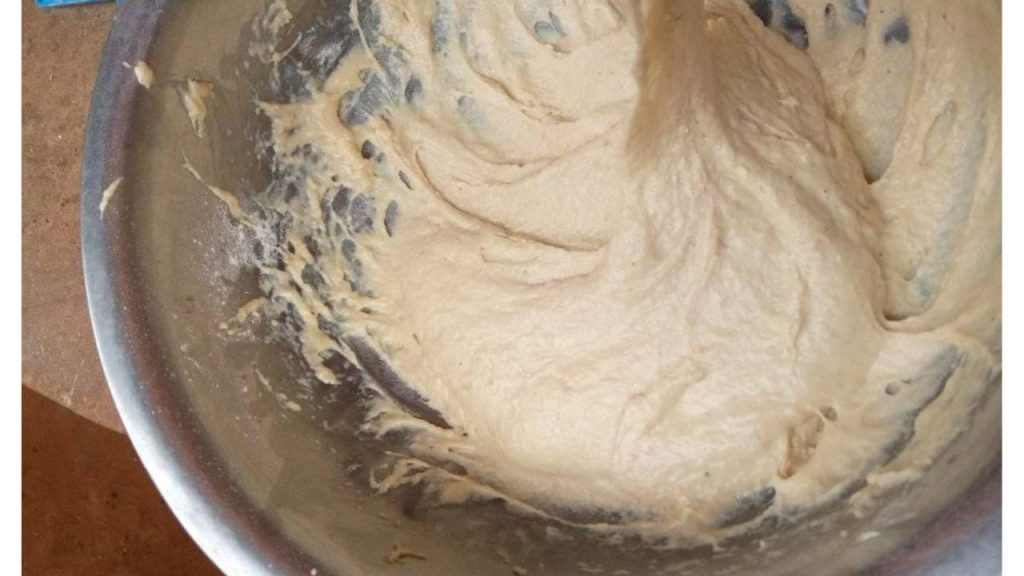 Ingredients
3 Cups All-purpose Flour
1/4 Cup Sugar
1 1/2 baking powder
A pinch of Salt (optional)
3 Eggs
¼ teaspoon nutmeg (for the authentic taste)
1/4 Cup Butter
Step by step guide on how to make Nigeria buns
Warm water (for mixing) / 3/4 Cup fat-free or reduced fat milk – You can also dilute the liquid can milk in a 50:50 ratio or just use plain Water
If you find it difficult to work with liquid milk, just use water to mix your dough
Enough Vegetable oil enough for deep frying
Mix the Flour, Sugar, Baking powder, nutmeg, and Salt in a bowl.
Add the eggs, melted butter, and Milk and mix together until combined
Scoop the batter into the Oil (Make little Balls)
Fry until golden brown and ENJOY.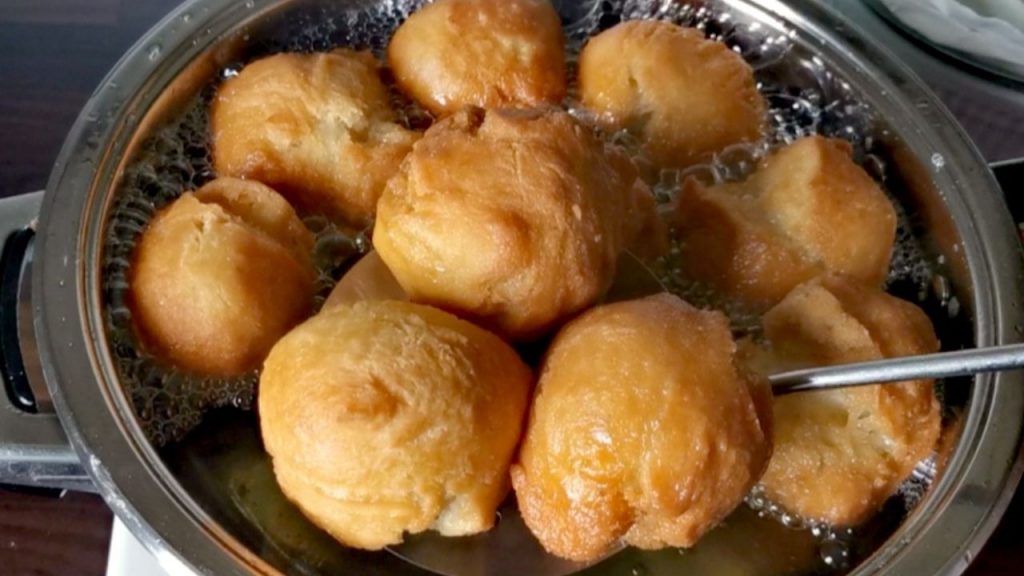 Before you make your buns
reduce the heat each time you are frying a new batch then turn the heat back up for even cooking. This way, the buns don't turn brown quickly without cooking through
if you want crunchy buns like the picture, use all cold, wet ingredients except butter. But if you want very round-shaped buns, use warm /room temp wet ingredients, including butter.
Can I Make Adjustments To This Buns Recipe?
Are you looking for a recipe that is perfect just the way it is written? Or are you someone who likes to make small adjustments to recipes to make them their own? Either way, this buns recipe can be adjusted to fit your needs.
If you are looking for a recipe that is perfect just the way it is written, then you can follow the recipe as it is written. However, if you are someone who likes to make small adjustments to recipes to make them their own, then you can adjust the recipe to fit your needs.
For example, if you prefer a sweeter bun, you can add an extra tablespoon of sugar to the dough. Or, if you like your buns with a little bit of crunch, you can add an extra teaspoon of poppy seeds to the dough.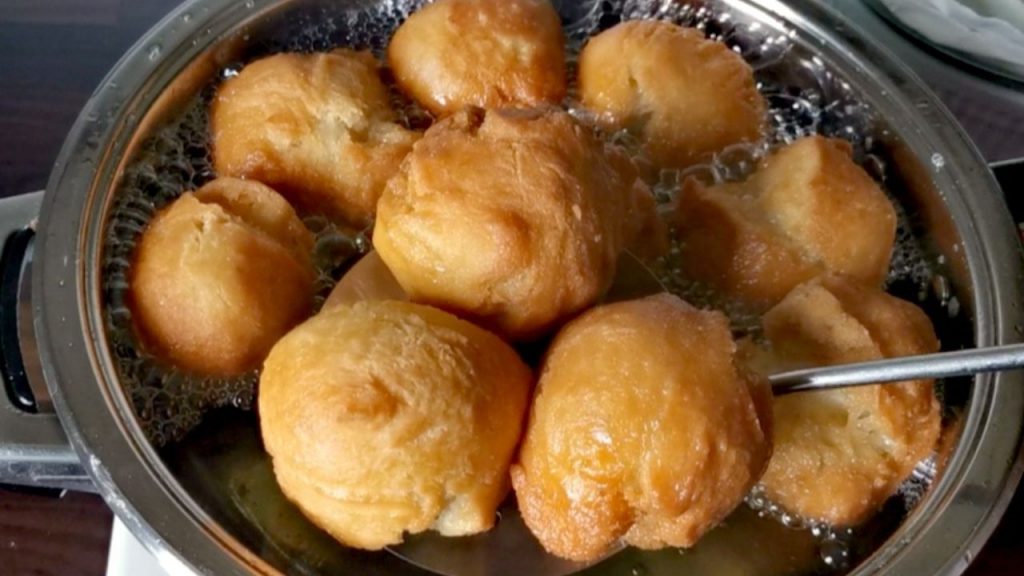 Can I bake Nigeria buns with oven?
Yes, you can bake Nigerian buns with an oven. Preheat your oven to 375 degrees Fahrenheit before placing the buns inside. They will typically take around 15-20 minutes to cook, but keep an eye on them so that they don't burn.
What is the frying technique of Nigeria buns?
I've seen a lot of people complaining about their uncooked buns. Sometimes they got burned because they were put in the oil, thus ruining the whole meal.
The best way to cook the buns is by keeping your oil heat on medium. Not too hot and not too cool. Try to keep the heat level; if it gets too high, reduce the temperature.
Immediately you recognize how quickly the temperature drops, you can increase it. Consequently, you will succeed in heating it. Let the buns fry for a minimum period of 8 minutes. It takes a longer time to heat up than the gizzard pie from Nigeria.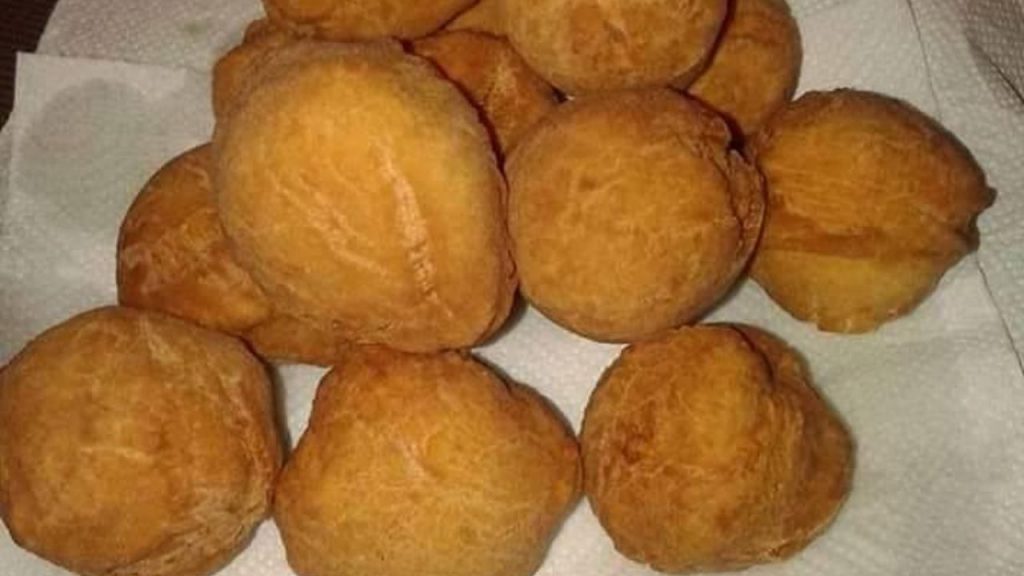 How To serve buns
There are many different ways to serve buns. They can be served as a side dish, appetizer, or main course.
Buns can be served with a variety of toppings, including meats, vegetables, and sauces.
There are endless possibilities for creating unique bun dishes.
There is no one right way to serve buns. However, there are a few things to consider when serving them. Here are some tips:
Buns can be served as-is, or they can be toasted. If you're going to toast them, do so before serving.
If you're serving them with a filling, make sure the filling is at room temperature or warmer. This will help prevent the bun from becoming soggy.
If you're serving them with a spread or sauce, make sure it's at room temperature or warmer as well. You don't want the bun to get cold before you've had a chance to eat it!
If you're serving a large number of buns, try using a basket or tray instead of putting them all on one plate.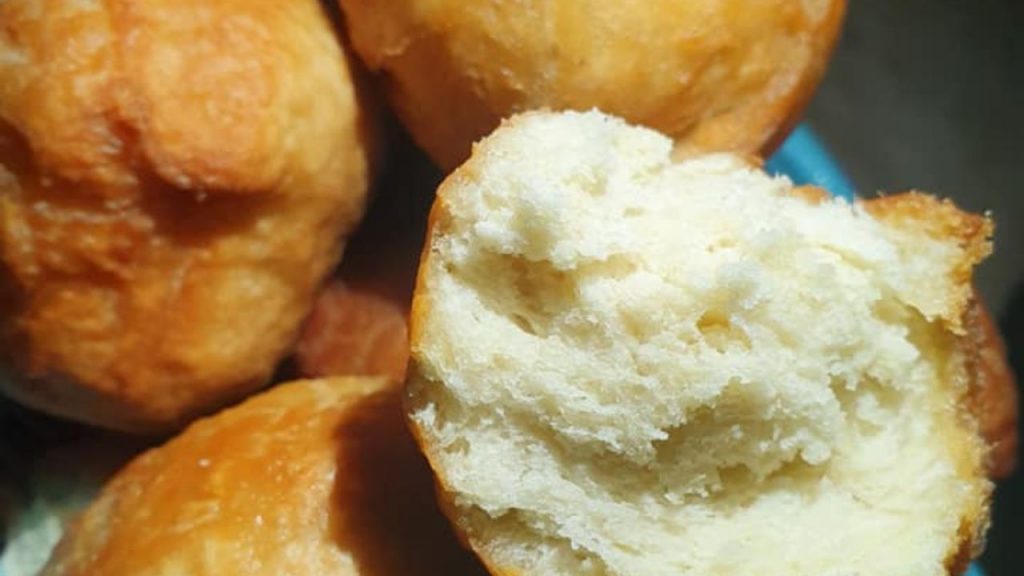 How long can buns last
There are a lot of variables to consider when it comes to how long a bun can last. The most important factor is the type of bun. A cinnamon bun, for example, will last longer than a plain bun.
The ingredients in the bun also play a role. If there is cream or custard in the bun, it won't last as long as a bun without those ingredients.
The environment where the buns are stored is also important. If they're stored in a warm place, they will spoil sooner than if they're stored in a cool place. Finally, how fresh the buns are when you buy them makes a difference. Generally, the fresher the buns, the longer they will last.
How do you make a business bun?
When it comes to creating a business bun, there are a few things you need to keep in mind. First, make sure that your business is organized and streamlined.
This means having a solid business plan and knowing your target market. Once you have that figured out, the next step is to create a brand that represents your business. This can be anything from a logo to a color scheme.
Finally, focus on customer service and making sure your clients are happy. By following these simple tips, you can create a successful business bun.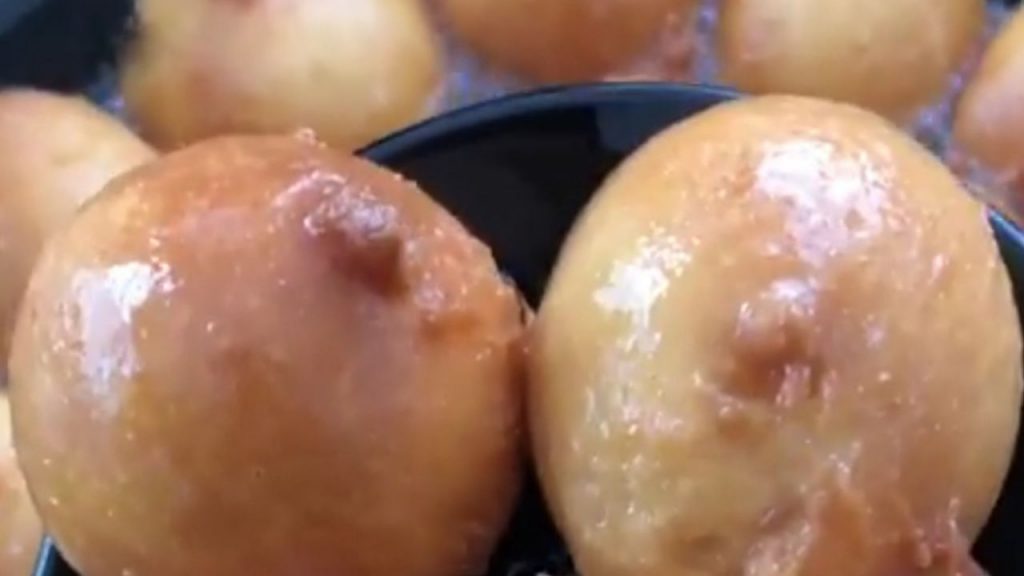 Which flour is used in buns?
There are many different types of flour that can be used in baking, but the type of flour used in a bun will depend on the recipe. For example, a bun might call for all-purpose flour, bread flour, or cake flour.
Each type of flour has a different protein content and gluten formation, which will affect the final texture and flavor of the bun. Bakers might also choose to use whole wheat flour or rye flour in their recipes. T
These flours have a higher fiber content than all-purpose flour and can add a nutty flavor to baked goods.
how to make buns without butter
Buns are a delicious part of any meal, but they can be high in fat and calories if made with butter. Luckily, there are several ways to make delicious buns without using any butter.
One way is to use cooking spray instead of butter. Cooking spray will help the buns to brown evenly and will give them a nice crispy crust. Another way to make buns without butter is to use olive oil.
Olive oil has a mild flavor that won't overpower the taste of the bun, and it is a healthy fat that is good for you.
Finally, you can also use applesauce or mashed bananas as a substitute for butter. Both of these ingredients add moistness and sweetness to the bun, and they are both healthier than butter.
how to make buns without baking powder
There are many reasons why you might want to make buns without baking powder. Maybe you're out of baking powder, or maybe you want to make a gluten-free bun. Whatever the reason, it's easy to do!
To make buns without baking powder, simply substitute 1 teaspoon of baking soda for each teaspoon of baking powder in your recipe. Baking soda is a chemical leavener that will help your buns rise without the help of baking powder.
Be sure to mix your wet and dry ingredients well before adding the wet ingredients to the dry ingredients. This will help ensure that your buns turn out properly. You may also need to add a little extra liquid to your dough if it's too thick.
how to make buns without eggs
There are many reasons why you might want to make buns without eggs. Maybe you're vegan, or maybe you have an egg allergy. No matter the reason, it's actually quite easy to make buns without eggs.
The first step is to mix together all of the ingredients for the dough. Instead of using eggs, you can use either vegetable oil or water. If you're using water, make sure it's at room temperature so that it doesn't cool down the melted butter.
Once the ingredients are mixed together, knead them for about 10 minutes until the dough is smooth and elastic. Then place it in a greased bowl, cover it with a towel, and let it rise in a warm place for about an hour.
Check out our food recipes
We as well have this
summary
In conclusion,Nigeria Buns are a delicious and unique recipe that can be enjoyed any time of year. With just a few ingredients, you can easily make them in your own home.
Be sure to use a good quality dough, as it will make all the difference in the texture and taste of your Nigeria Buns. To ensure they are cooked through, use a thermometer to check the internal temperature of your buns before serving.