Learning how to make thick soya milk has actually been a great gain to me and to my family as well.
Soybean milk is a healthy choice for cow's milk. Soybeans are formulated of proteins, fats, fiber, and carbohydrates.
It is a powerful array of phytonutrients and has been recognized to help reduce blood cholesterol, thereby promoting cardiovascular wellness. Also good for those who are lactose intolerant.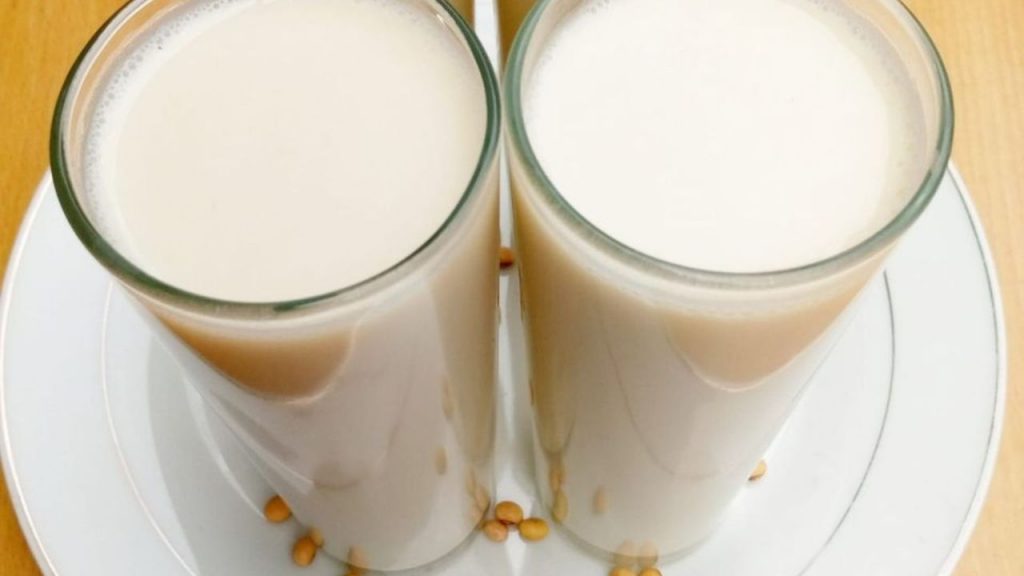 Soya milk is a delicious and healthy drink that can be enjoyed by everyone, regardless of their dietary restrictions.
There are many ways to make soya milk, but this tutorial will show you how to make thick soya milk using a blender.
What Ingredients Are In Soya Milk?
Soyal beans
Water
Milk (optional)
Sugar
Vanilla flavor
How To Make Soya Milk Taste Better.
Pick and soak soya beans in water until soft then, wash off the skin. Blend smooth (like you will blend beans for moi moi or akara).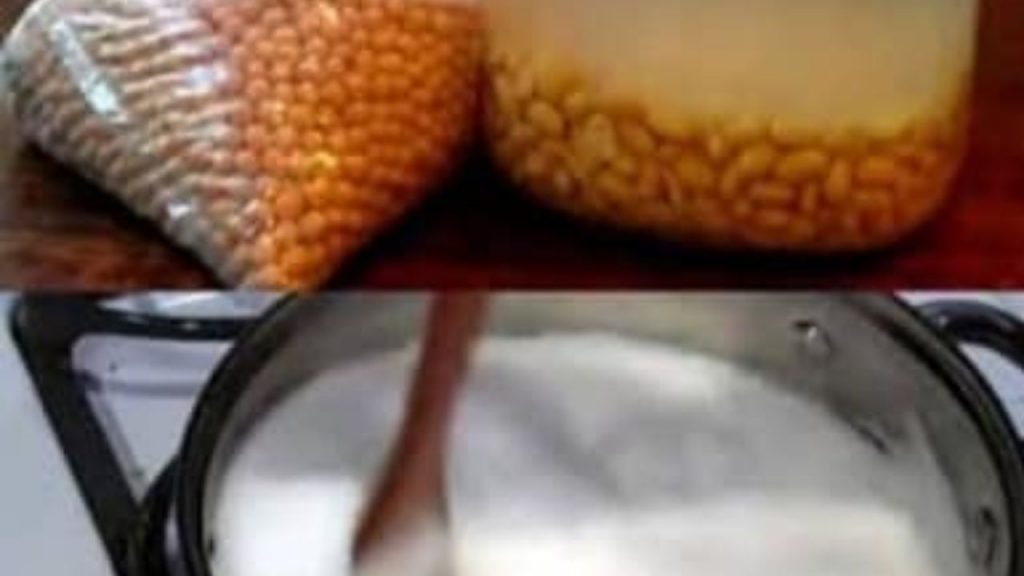 With the aid of a cheesecloth(the cloth used in washing Akamu or Pap) sieve out the milk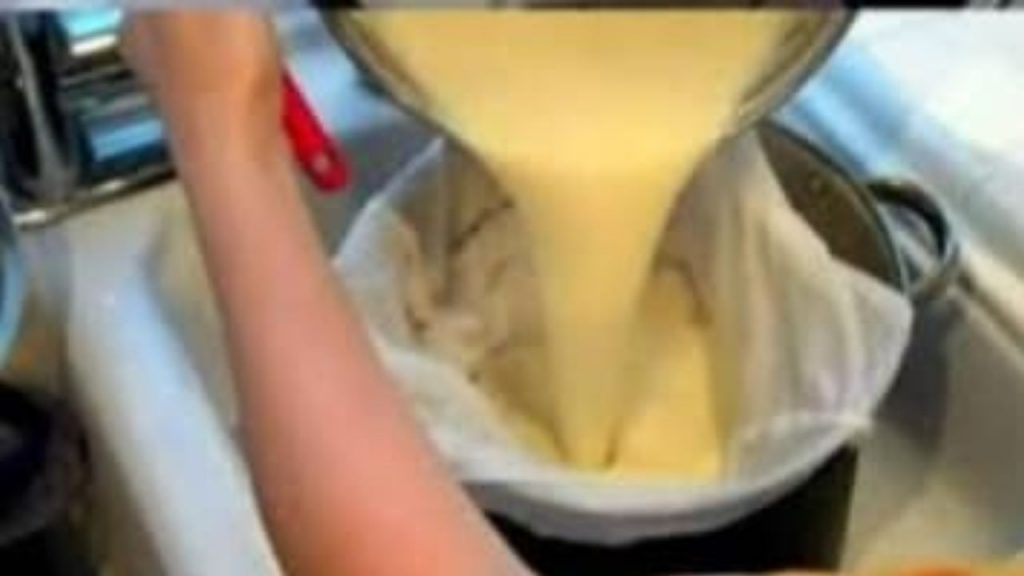 Pour milk into a pot, cover, and boil for 20-25 mins. (Boil till the foam pours over).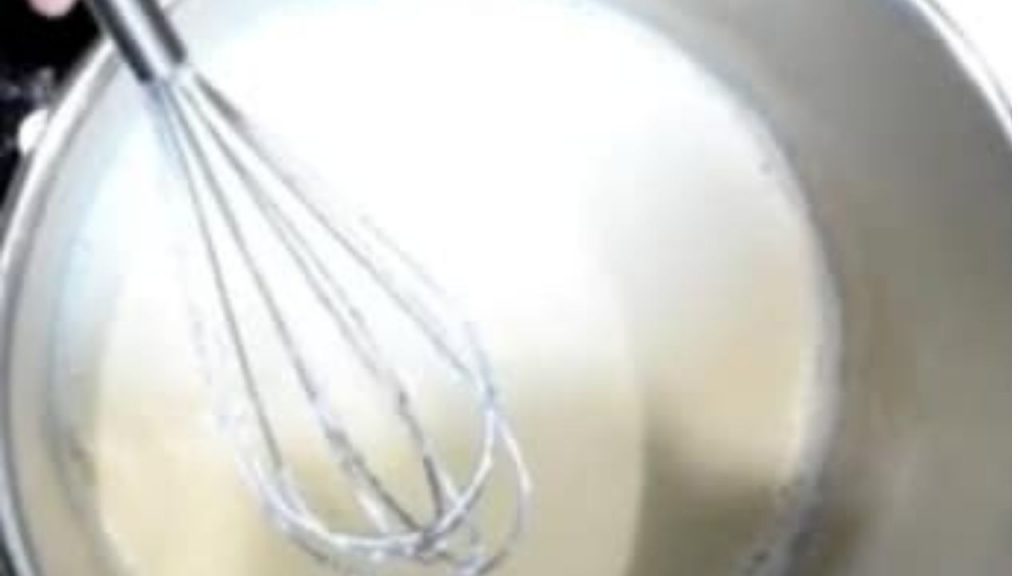 Remove from fire, add sugar to your taste, and your choice of flavor then, leave to cool.
Add vanilla extract, cocoa powder, and some sweetener such as dates (optional).
Pour into a bottle or plastic container and store in the fridge or freezer (if not properly stored, it becomes thick like pap.)
Ensure you store them in d main body of the fridge Not on the doors please! Enjoy!!! So yummy.
Health benefits of Soy milk
• Soy milk has reduced levels of cholesterol and saturated fats which help reduce the risk of coronary heart disease.
• Soy milk contains prebiotic sugars which boost the immune system of the body and help reduce toxic substances in the body.
• Soy milk is rich in isoflavones which contribute to the protection of the body against breast cancer, prostate cancer, menopausal symptoms, heart disease, and osteoporosis.
It's rare to find a food that contains all 8 of the essential amino acids; however, soya bean is one of them.
How To Make Soya Beans Milk.
Making soy milk at home is not as difficult as it seems. All you need is a blender, soya beans, water, and a little salt. Here are five easy steps to make delicious soy milk:
1) Soak the beans overnight in enough water to cover them. Peal the back, drain and rinse the beans.
2) Purée the beans in a blender until they are smooth. Add water to make the desired consistency and season with salt, if desired.
How Long Does Homemade Soya Milk Last?
Your fresh soya milk can only last for about 5 days if you warm it and then refrigerate it.
So, whenever you didn't finish your soyal milk, warm it and refrigerate. Instead of buying another one, this helps you to save money.
Is Homemade Soy Milk Good For You?
Yes, this is because it is a good sauce of protein, vitamin B, and minerals.
Soy milk cures skin issues.
It facilitates better hair growth.
soy milk is rich in calcium which helps in making bones to be strong and as well maintains their structure.
How To Make The Best Soya Beans Powder.
Select dirt out from the soybean seeds, dust it and rinse the soybeans well to remove all forms of dust. Once rinsed, Pour into a big clean bowl and soak overnight (water level Should be way above the beans.
Wash off the bean chaff and drain to remove as much water as possible. Sundry till soybeans moisture is dried up
Rinse your fry pan or pot first, set it on your cooking gas, and allow it to dry up the water. pour in the silly beans and stir till it turns to brown color not to burn.
Pour out the beans from the frying pan instantly they appear browned. Place the roasted soybeans into the blender, coffee grinder, or your nearby local mill for grinding, don't forget to add the prawns or sugar).
Transfer it from heat to grinder to ensure the beans will grind to a smooth powder. If you keep the beans cool first before grinding, they harden, making grinding difficult.
Yes if you want to use your home blender the beans must be warm(Take note) of it. Grind till you get a smooth and good-looking soya beans powder.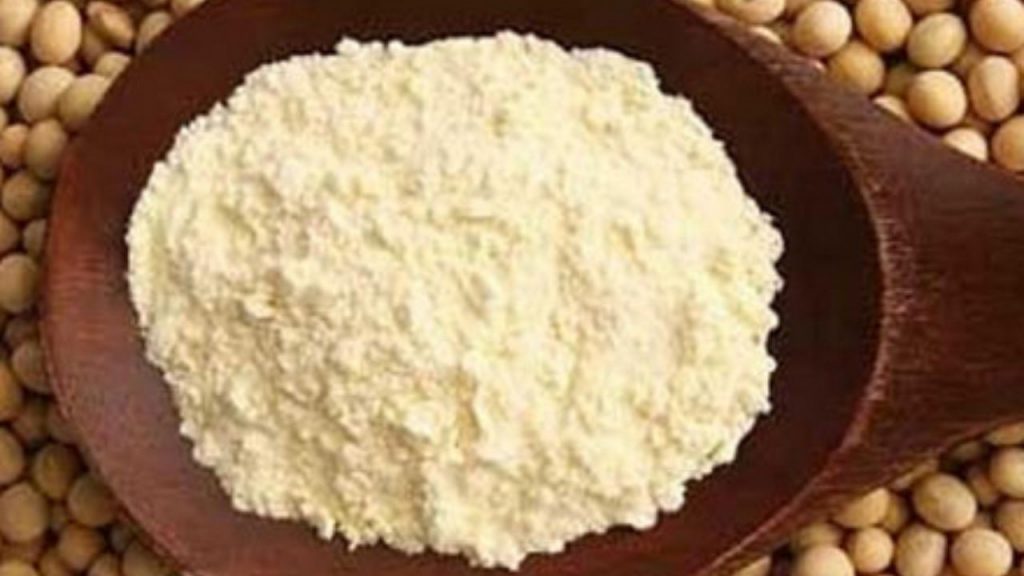 Store in an airtight container and use up within 3-4months.
Is soy milk good to drink every day?
Soy milk is a plant-based beverage that is made by soaking soybeans and blending them with water. It is often consumed as an alternative to cow's milk and has become a popular choice for people who are lactose intolerant or have dairy allergies.
Some people also believe that soy milk provides health benefits, such as reducing the risk of heart disease and cancer. However, there is limited scientific evidence to support these claims.
Soy milk also contains high levels of phytoestrogens, which are plant compounds that can mimic the effects of estrogen in the body.
While phytoestrogens are considered safe for most people, they may not be appropriate for everyone, especially pregnant women and those who are trying to conceive.
Therefore, it is important to speak with a healthcare professional before adding soy milk to your diet.
Is soy milk a healthy drink?
The debate over soy milk's health benefits has been around for years. Some people swear by its health properties, while others claim that it's not as healthy as people think. Here is a look at the pros and cons of soy milk:
Pros:
Soy milk is a good source of protein and fiber.
It's low in calories and fat.
Soy milk contains antioxidants, which can help protect against cancer and heart disease.
What is the side effect of soya milk?
Some people argue that soy milk contains too much estrogen, which can harm health in certain cases.
Soy milk is not a good source of calcium, so people who drink it may need to take supplements.
Conclusion
In conclusion, making thick soy milk is a relatively simple process that can be done in just a few steps. By following the instructions provided, you should be able to create a delicious and nutritious beverage that is perfect for your needs. So what are you waiting for? Give it a try!