If you're a lover of all things baked goods, then this is the article for you. Get the inside scoop on 13 bakery rules and regulations that will have you feeling like a pro in no time. From the way baked goods are stored to how they're served, we've got you covered. So sit back, relax, and get ready to learn everything there is to know about running a bakery.
Bakery rules and regulations are important for all bakeries to follow in order to achieve their dream cake. These guidelines provide necessary information on how to correctly measure and mix ingredients, how to bake the cake correctly, and how to properly frost and decorate the cake.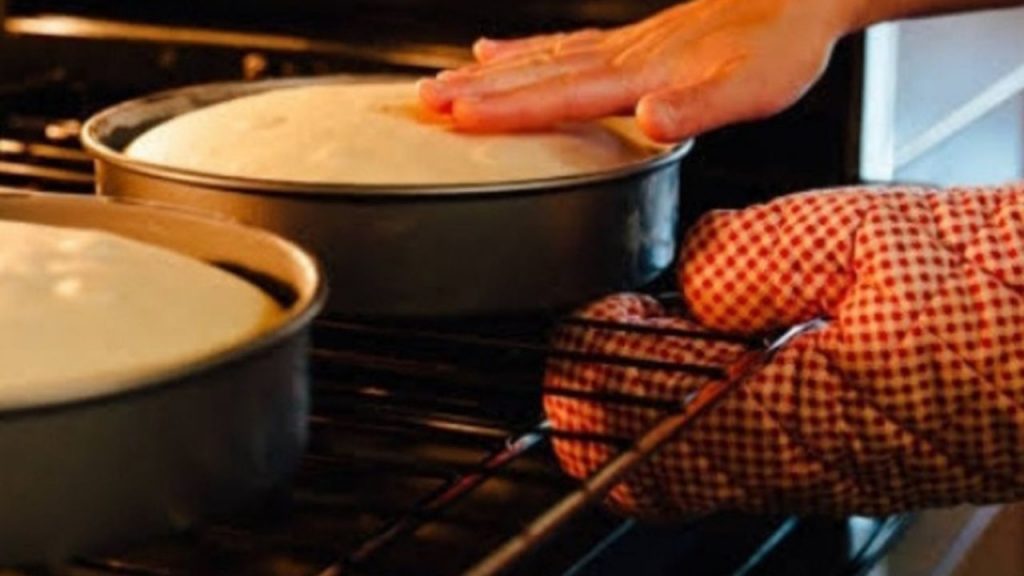 By following these simple rules and regulations, any bakery can create a stunning and delicious cake that will impress its customers. It's true that mistakes happen once in a while, especially when baking things like meat pies, cakes, chinchin, bread, etc.
However, these mistakes can usually be fixed with a little creativity and some elbow grease. With a little effort, your finished product can still be delicious and beautiful – even if it's not perfect.
Baking is an exact science, so it's important to follow the rules and regulations to ensure your baked goods turn out perfectly every time. This article will outline 13 essential bakery rules and regulations that every baker should follow.
By following these simple rules, you can avoid common baking mistakes and ensure your baked goods are always delicious.
We want to assure you that after going through these 13 bakery rules and regulations and then getting your essential ingredients oven-ready you will not repeat those mistakes. Alright, let's mean business.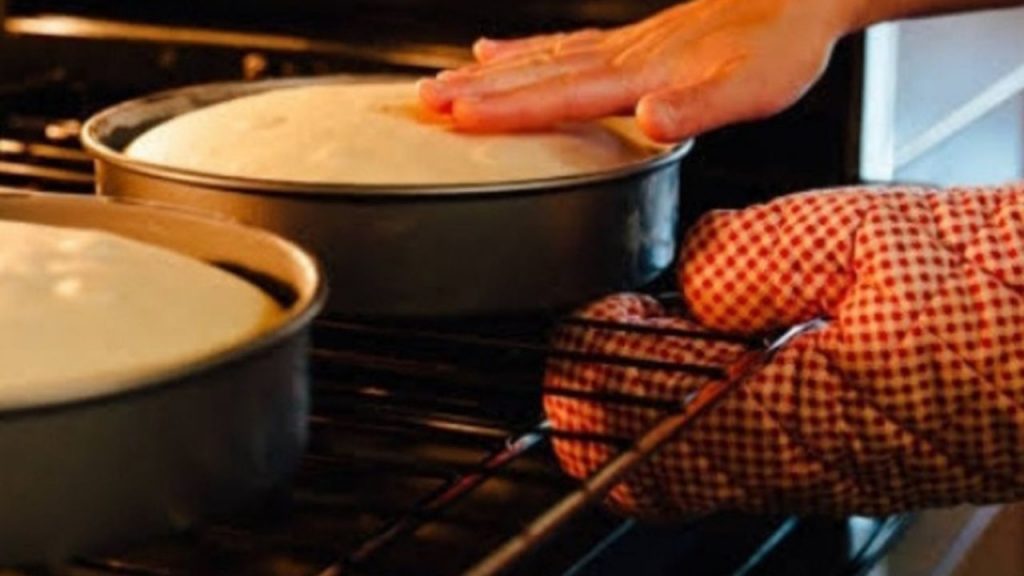 13 General Rules for Baking
The majority of bakers have it hard! They work long hours under hectic circumstances around risky properties in an active environment. I don't know if you have ever been simmered by hot sugar before.
Because of some potential hazards, it's necessary to maintain health and defense in the sense of your bakery (very important). That was why we brought this bakery rules and regulations you need to observe as a beginner or professional.
1. Bring together all equipment needed.
When it comes to baking, having all the right equipment on hand is crucial to success. Here's a quick guide to assembling everything you'll need to make your next baking project a breeze.
First, make sure you have all the basic tools: an oven, mixer, measuring cups and spoons, baking pans, and cooling racks. Then, stock up on essential ingredients like flour, sugar, butter, eggs, and baking powder or soda.
Once you have everything you need, it's time to get started! Preheat the oven according to the recipe instructions and gather all your ingredients in one place. This will help you stay organized and avoid any last-minute scrambling. With everything in its place, you're ready to start baking up a storm.
2. Grease the cake pan with saltless fat.
When it comes to baking, one of the most important steps is greasing the cake pan. This ensures that the cake will not stick to the pan and will release easily. There are a variety of ways to grease a cake pan, but using saltless fat is one of the best options.
Saltless fat is a type of fat that does not contain any salt. This makes it ideal for baking because it will not alter the taste of the cake. It is also less likely to cause issues with baking powder or soda.
When using saltless fat to grease a cake pan, simply apply it to the bottom and sides of the pan with a paper towel. Using saltless fat is an easy way to ensure that your cakes will turn out perfectly every time.
Greasing your pan helps the baked stuff to be released easily immediately after baking.
Greasing cake pan helps it not to scatter while bringing it out.
If you grease your pan before baking, it helps to wash it out easily after use.
3. Prepare all ingredients well before mixing.
Yes! If you want to have a unique cake, you have to get all the necessary ready. We're talking about preparing all ingredients before mixing because this is key to ensuring your cake is delicious and one of a kind.
If you take the time to measure out each ingredient and mix them together carefully, your cake will turn out beautifully. And if you really want to impress, don't be afraid to experiment with different flavor combinations.
The most important thing is to have fun and enjoy the process. After all, what's better than eating a delicious cake that you made yourself?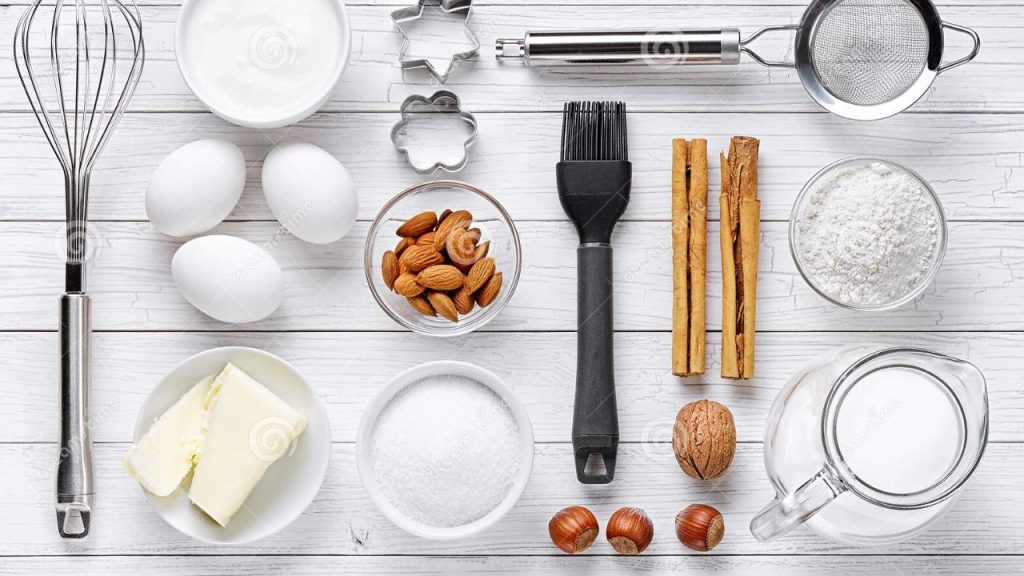 The important
Baking is a science, so measuring your ingredients correctly is key to success.
Prepping all of your ingredients before you start mixing helps to ensure that everything is properly combined.
It also allows you to focus on the actual baking process, rather than fumbling with measuring cups and spoons.
Having all of your ingredients ready to go also cuts down on cleanup time later.
Preparing everything in advance also means that you can bake even when you're short on time.
4. Sift the flour.
Flour is the main ingredient in any baking, so it is very important to sift the flour in order to avoid unnecessary occurrences. Sifting the flour helps to aerate it and also to get rid of any lumps that may be present. It is also important to sift the flour before measuring it, so that you get an accurate measurement.
When sifting flour, be sure to do it over a bowl or a piece of parchment paper so that you don't make a mess. Sifting your flour before combining is very important for a promising baker.
7 reasons why you should sift flour before use
Sifting the flour helps to aerate it, making it lighter and easier to work with.
Sifting also removes any lumps or clumps that may be present in the flour, giving you a smoother end product.
Sifting allows you to better measure the flour when baking, ensuring your recipes turn out perfectly every time.
Sifting also helps to incorporate other ingredients more evenly, resulting in a more consistent finished product.
Overall, sifting the flour is simply good practice that will result in better baked goods – so don't skip this step!
If you forget to sift, you will have more flour than the recipe planned.
Neglecting to sift flour, trust me, you likely won't mix them appropriately and you will see lumps or particles. Especially when the flour has stayed for a very long time.
5. Use accurate measurements
Baking is a science and, like all sciences, accurate measurement is vital. This is because all the ingredients react to each other. Any mistake can affect the taste.
For example, if you are baking a cake and you use too much flour, the cake will be dense and heavy. On the other hand, if you use too little flour, the cake will be light and airy but it may not be cooked through.
Similarly, if you use too much sugar, the cake will be very sweet; too little sugar and it will be less sweet. The same is true for salt: too much salt and the cake will be inedible; too little salt and it will lack flavor. Therefore, weigh your ingredients carefully and accurately before adding them.
Whether you're following a recipe to the letter or just eyeballing it, precise measurements are key to successful baking. Here are five reasons why accuracy matters in the kitchen.
The wrong amount of ingredients can ruin a recipe.
Baking is a science, so precise measurements ensure consistent results.
Small variations in measurement can make a big difference in the outcome of your baked goods.
Measuring properly allows you to replicate your favorite recipes with ease.
If you want to bake like a pro, you need to measure like one too.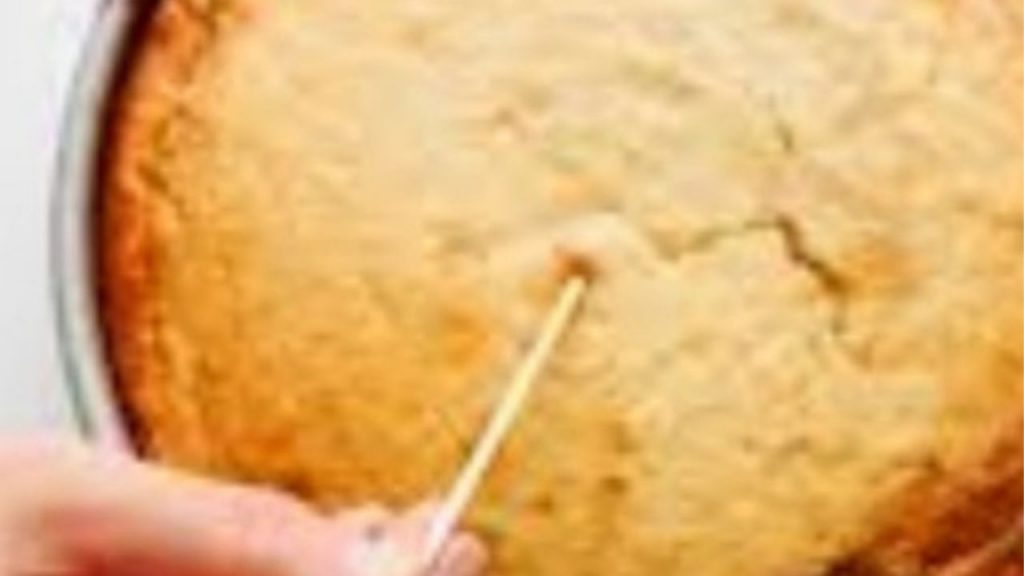 6. Use Good Ingredients
Cake baking is an art that takes time, effort and good ingredients to perfect. There are a few key things to remember when baking a cake: use fresh ingredients, measure correctly and follow the recipe to the letter.
Fresh ingredients are essential in any baking recipe, but especially in cakes. Cakes are delicate and rely on eggs, butter and milk for their structure and flavor. Be sure to use room temperature eggs so they blend evenly into the batter. Room temperature butter will also blend more easily and create a more consistent cake.
Using fresh, high quality ingredients will ensure your cake tastes its best. Be sure to measure correctly – too much or too little of an ingredient can ruin a cake. When in doubt, follow the recipe to the letter. With these tips in mind, you'll be able to bake delicious cakes that your friends and family will love.
Important of good ingredients
It is very important to buy quality and good baking ingredients, and check the expiring date of some ingredients before buying them. For instance, Pure vanilla is a very expensive spice, but it is worth the money when it comes to making a high-quality baking
Eggs add texture to your mixture. Therefore, it must be fresh.
flour should be dry and free from smell. Fats should not be too hard or oily.
It is also crucial to recognize the freshness and quality of the products you will use. Having a good grasp of these main ingredients will guarantee a high-quality snack for your enjoyment.
What Are The Rules Of Baking?
7. Take care of the oven.
If you're a baker, then you know that having a well-functioning oven is key to turning out delicious baked goods. That's why it's important to take care of your oven and make sure it's in good working order.
Here are some tips for taking care of your oven:
Clean it regularly. This will help prevent built-up grease and food particles from affecting the quality of your baked goods.
Inspect it regularly for any damage or wear and tear. If you notice any problems, get them fixed right away so they don't impact the quality of your baking.
Make sure the temperature is accurate. An inaccurate oven temperature can ruin even the best-planned bake. Use an oven thermometer to check the accuracy of your oven and make adjustments as needed.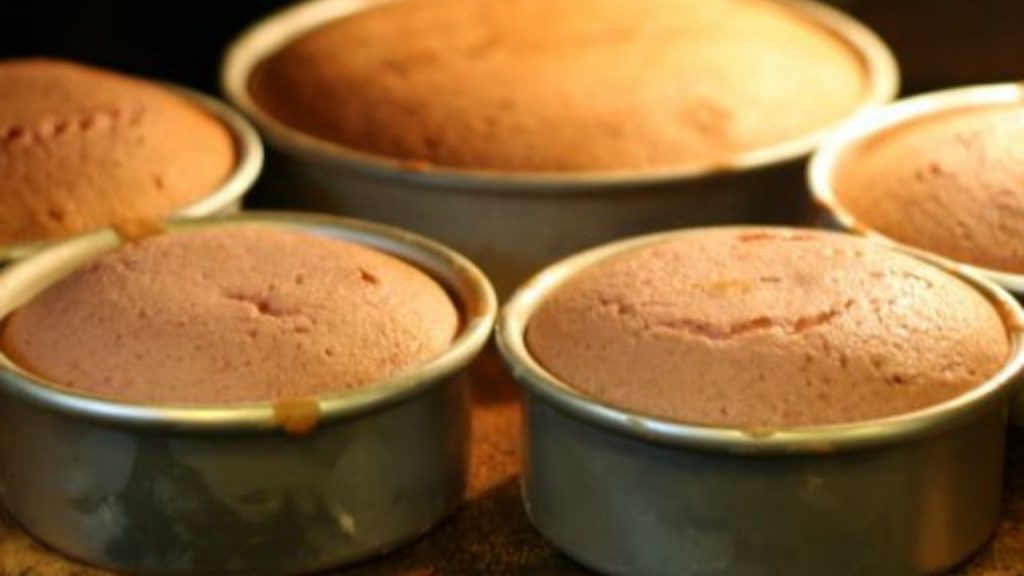 8. Handle cake mixture carefully.
I can't overemphasize this, it is self-explanatory. While baking you have to handle your cake mixture properly.
If you're not careful while handling the cake mixture, your cake will be a disaster. There are a few things you need to keep in mind while handling the cake mixture.
First of all, make sure all the ingredients are properly mixed before adding them to the cake mixture. Secondly, be careful not to overmix the ingredients, as this will make the cake tough. Lastly, gently fold in the ingredients until they're just combined.
By following these simple tips, you'll be able to handle your cake mixture properly and bake a perfect cake every time.
10. Bake cake immediately until the mixture is complete
When it comes to baking a cake, timing is everything. You need to make sure you bake the cake immediately after the mixture is complete, or else the baking powder may lose its strength. This can result in a less than perfect cake.
So, what exactly happens if you don't bake the cake right away? The baking powder is what helps the cake rise and gives it that fluffy texture.
If you don't bake the cake immediately, the baking powder will start to break down and won't be as effective. This means your cake won't rise as much and will be dense instead of light and fluffy.
So, next time you're making a cake, make sure to set your timer and start baking as soon as the mixture is complete. Your cake will thank you for it!
10. Ovens: Don't Open the oven door too much
Cakes are one of the most delicious desserts and everyone's favorite. But sometimes, even when we follow the recipe to the T, our cakes can turn out to be a disaster. One of the most common mistakes that people make while baking a cake is opening the oven door too frequently.
Every time the door is opened, the temperature inside lowers, which can impact the cake. If the door is opened too often, or for too long, it can cause the cake to fall.
One way to avoid this problem is to check on the cake less frequently. Allow it to bake for a bit before peeking in on it. This will help ensure that your cake turns out perfectly.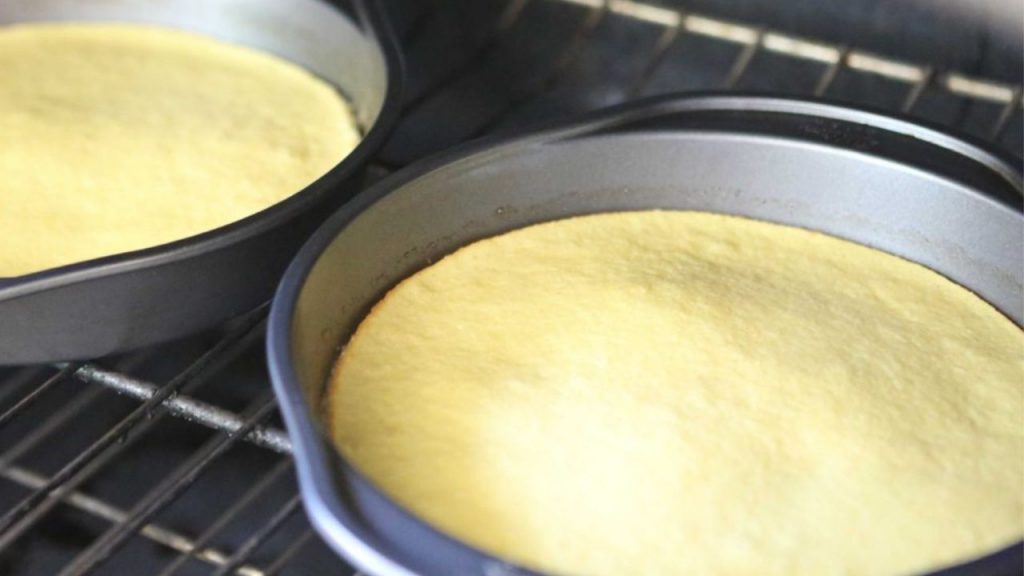 11. Do not move or shake the cake.
When baking a cake, it is important to follow the recipe to ensure your cake turns out correctly. One key instruction is to not move or shake the cake while it is baking. This can cause the cake to become dense and heavy.
If you are baking a cake and notice that it is not cooking evenly, do not be tempted to open the oven door and give it a little shake. This will release all the heat from the oven and could cause your cake to sink in the middle.
Instead, leave the cake alone and let it finish cooking. You can then check to see if it is done by inserting a toothpick into the center of the cake. If it comes out clean, your cake is ready!
12. Test cake by sticking the center with a skewer or (very) clean broom.
When it comes to baking a cake, there are a few things you need to keep in mind. One of the most important things is making sure that your cake is cooked all the way through. The best way to do this is to test it by sticking the center with a skewer or clean broom.
If the skewer or broom comes out clean, then your cake is cooked all the way through. If there is batter or gooeyness on the skewer or broom, then your cake needs to bake for a little longer.
Keep an eye on your cake while it's baking and test it frequently so that you don't end up with an overcooked or undercooked cake. With a little practice, you'll be able to perfect the art of testing cakes and baking them to perfection.
For small cakes, press the center slightly with your finger. If it leaves no impression on the cake, it's done. Allow cooling slowly before doing any other thing with your baked cake (very important).
13. Bakery products must be stored correctly
Bakery products must be stored correctly in order to prevent them from going stale or mouldy. This means that breads should be stored in a cool, dry place and cakes should be stored in an airtight container. Every bakery product must be labelled correctly, to avoid mistakes.
Baker Responsibilities And Duties.
Combining, organizing, and baking pastries.
Unlocking the bakery every day.
Organizing the display case in an adorable manner.
Formulating and building new and exciting baked goods.
Confirming all baked goods are obtained on time for opening.
How to store cake
If you're one of those people who can't resist a good slice of cake, this article is for you. Learn the best ways to store cake so it stays fresh and delicious.
There are a few things to keep in mind when storing cake. First, if the cake is covered in frosting, it should be stored in the fridge. Otherwise, store it in a cool, dry place. Second, make sure the cake is wrapped tightly so it doesn't dry out.
How to serve cake
In this article, you will learn how to serve cake like a pro. By following these simple tips, you'll be sure to impress your guests and have them asking for seconds.
First, be sure to let the cake sit out for at least 30 minutes before serving. This will allow the cake to come to room temperature and be more moist and flavorful. Next, use a serrated knife to slice the cake into even pieces. Be sure to wipe the knife clean after each cut.
How to improve safety in baking.
1. Put on your shoes 👟.
It is very necessary to put on your appropriate bakery shoes during baking. it's extremely important that your footwear prevents slides and gives comfort.
2. Worker should undergo at least 2-4 weeks of training.
A worker in any bakery company or Institute must undergo at least 2-4 weeks of training before handling bakery tools or ingredients to avoid unnecessary casualties in the company.
3. Make sure that you have a bakery cap, cloth, or apron.
Every baker should have at least a shoe, bakery cap, apron, or bakery cloth for safety. All these fabrics protect you from having direct contact with anything that can bring damage.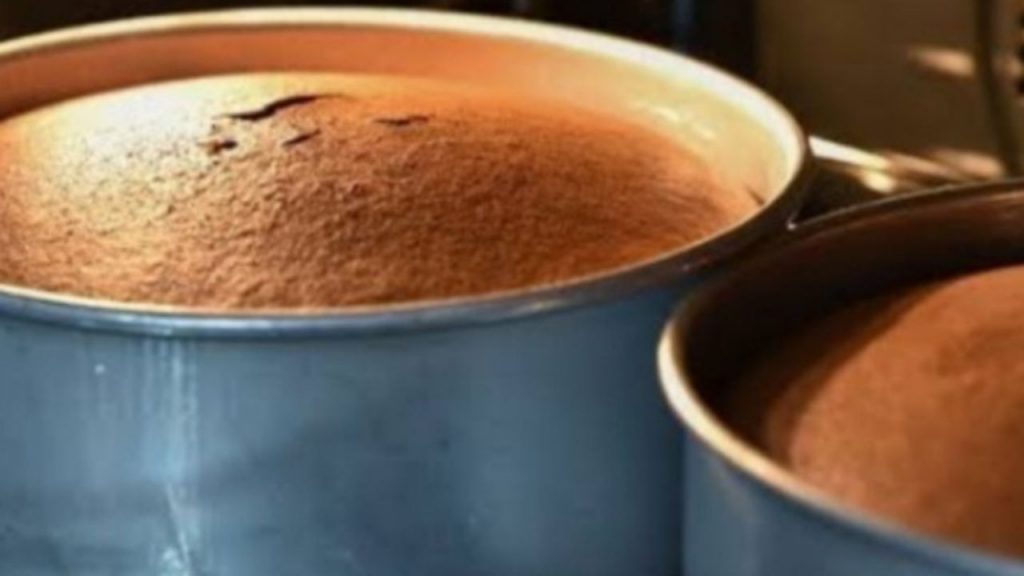 Government regulations for a bakery.
1. Taxes
You must collect sales tax if your state requires sales tax on baked goods. This money is then turned over to your state department of revenue.
The collection of sales tax depends on your state's specific requirements for restaurants and bakeries.
Generally, you must file tax forms in your state to obtain a tax identification number in order to pay the required sales tax to the department of revenue.
2. Legal Structure
You must establish a legal structure for your bakery and establish a CPF / CNPJ for the company.
You can choose to establish a fictitious name in your county by filing a DBA with the county clerk, or you can establish a corporation and request an employer identification number from the IRS. Either of these two options will allow you to conduct business wherever you live.
3. Licenses and Permits
The need for some specific types of license will depend on whether you are a full-service bakery, make your own bakery products, or simply resell bakery products that you buy in bulk.
For example, Oregon requires a specific license for bakeries, while it requires another type of license for retail stores that simply sell baked goods but no longer process those products.
4. Inspections
Your bakery may be subject to regular inspections by healthcare workers. You must have excellent sanitation practices and maintain a bakery that provides food that is safe to eat.
Hazard and Critical Control Point Analysis is a management system that you can implement to analyze the safety of food that you sell to the public. It allows you to monitor processed raw materials for the finished products.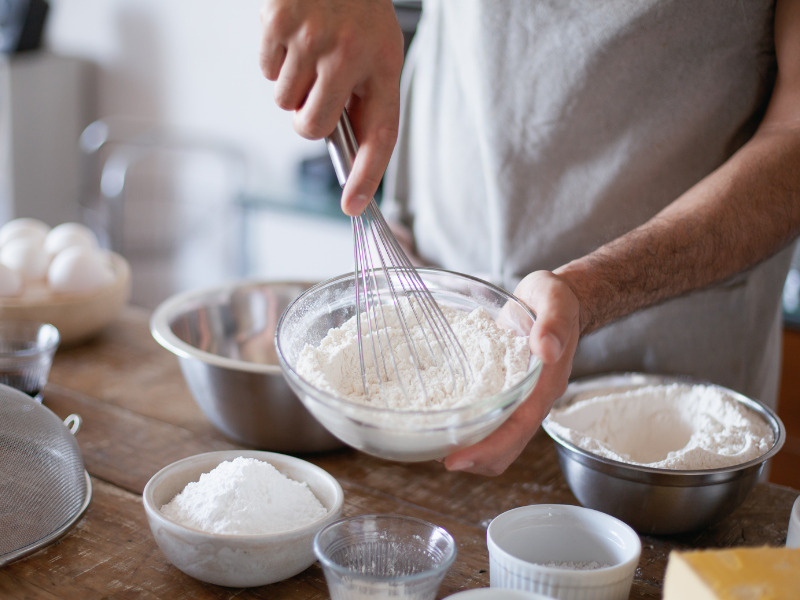 Bakery employee training manual.
1. Your team will instantly know all your expectations
The first important benefit is that your team will instantly know what is expected of them.
You may not have had a chance to communicate everything to your team. An Employee Handbook is the place to include all the details.
Whenever someone new joins your team, you'll have a tool to guide them. Many bakeries do not operate efficiently because their staff has not been informed of the details, including the rules and the usual level of service delivery.
General guidelines may have been provided to you, however, you need to be specific.
2. Set the direction for customer service.
Getting 5-star ratings for each customer should be your goal. Otherwise, your business will struggle to compete and ultimately struggle to survive. Establish the minimum expected standards for your equipment with an Employee Handbook.
As you already know, product quality, taste, and customer service are the keys to running your bakery. Your business revolves around the taste of your products and customer service, including online reviews.
Your team will build genuine trust with your customers.
Being authentic and building trust is key to securing loyal customers, which in turn strengthens your business in all areas.
Small businesses of any kind depend on repeat customers. You cannot survive without them. Build trust and keep those customers coming back.
3. Avoid repeating yourself
A good friend once told me that if you don't want to repeat yourself, don't have kids or run a business.
How true is that? Implementing an employee handbook means it won't have to be repeated indefinitely. Your team will have a document that they can refer to first.
Be sure to always refer to the Employee Handbook when asking questions. It must be constantly revised and updated.
Take it seriously and your team will take it seriously.
4. Determine quality above all
You can't run a successful bakery if you're creating and delivering an inferior product. It's very competitive and most customers have high expectations.
You need to focus on quality and aim to deliver it in everything you do every day. Make sure your team focuses on quality through the Employee Handbook.
Duties Of A Baker
A baker has many responsibilities in the kitchen. They must be able to follow recipes, measure ingredients, and mix them together correctly. Bakers also need to know how to use different types of baking equipment and how to bake various types of doughs and batters.
In addition to these technical skills, bakers must also have good organizational skills and be able to work quickly and efficiently. They often work early mornings or late nights, so they must be able to handle early mornings or late nights.
Bakery hygiene checklist
Bakery hygiene checklist is an essential tool for every bakery, big and small. It helps ensure the safety of customers, employees and products in the food industry.
The checklist provides a comprehensive list of all the necessary steps that need to be taken to maintain proper hygiene in bakeries.
There are many elements involved in bakery hygiene such as proper storage of ingredients, suitable cleaning and sanitation procedures, adequate pest control measures and so on.
Furthermore, it is important to make sure that all equipment used in baking is regularly cleaned and inspected for cleanliness.
Proper hand washing techniques should also be practiced by employees when handling ingredients or finished products.
Additionally, it is important to keep track of expiration dates on any food items stored at the bakery so they can be replaced before they spoil or become unsafe to consume.
What is the golden rule in baking?
The golden rule in baking is a simple yet important principle that every baker should have at the back of their mind when creating delicious baked goods.
It could be the difference between an average cake and one that looks and tastes like it was made by a professional. The concept is quite straightforward, but it is easily forgotten or overlooked in the heat of baking.
At its core, the golden rule of baking states that ingredients should always be combined and cooked for only as long as necessary to achieve good results.
This means mixing ingredients until they are just blended together without overmixing, turning off ovens when cookies are lightly browned or cakes are springy to the touch, and avoiding microwaving cakes for too long to ensure a moist texture.
Following this simple advice will help novice bakers create better-tasting treats with fewer mistakes.
How to improve and maintain health and safety in a bakery
It is important to remember that health and safety in a bakery should never be taken lightly. By following the proper protocols, such as
wearing protective gear
providing adequate training to staff
keeping work surfaces clean and sanitized, and ensuring proper storage of food products.
it is possible to keep a bakery safe for customers and employees alike. Regular inspections by management or health inspectors can help ensure that all required standards are met.
Frequently Asked Questions
How important is it to follow the recipe when making a cake
It is crucial to follow the recipe when making a cake as it provides precise measurements and instructions for achieving the desired outcome. Deviating from the recipe may result in an unsuccessful or inconsistent cake.
Should I use room temperature ingredients when making a cake?
Yes, it is generally recommended to use room temperature ingredients, such as eggs, butter, and milk, as they mix more easily and evenly with other ingredients, resulting in a better-textured cake.
Why is it important to preheat the oven when baking a cake?
Preheating the oven is essential as it ensures that the cake bakes evenly and rises properly. Putting the cake batter in a cold oven can result in an unevenly baked cake with an undesirable texture.
How do I prevent my cake from sticking to the pan?
To prevent the cake from sticking to the pan, thoroughly grease the pan with butter or cooking spray and lightly dust it with flour or line it with parchment paper before pouring in the batter.
Read More
8 Healthy dessert To pick On The Grocery Shelves
6 Major Differences Between Costco and Sam's Club Right Now
Where is costco opening new stores in 2023
7 Fast-Food Restaurants That Serve the Best Patty Melts
Best 31 Healthy Restaurants in America | Locations
101 Best Restaurants Downtown Dallas That Locals Eat 2022
39 foods that lower blood sugar immediately
30 Best healthy lunch ideas for weight loss
Unveiling the Nutritional Marvels: Exploring the Remarkable Health Benefits of Cashews
Best 31 Healthy Restaurants in America | Locations
20 healthiest butter substitutes
The top 33 foods for keeping your kidney healthy
20 Healthy Chips You Can Eat When You're Trying To Lose Weight
How long should I let the cake cool before frosting it?
It is recommended to let the cake cool completely before frosting it. This allows the cake to set and prevents the frosting from melting or sliding off the cake.
What should I do if my cake is not rising properly?
If your cake is not rising properly, it may be due to factors such as expired baking powder or improper mixing. Check the expiration date of your leavening agents and make sure to follow the recipe instructions for mixing the batter.
Can I make substitutions or modifications to a cake recipe?
It is generally advisable to follow the recipe as closely as possible for the best results. However, some substitutions or modifications may be possible, depending on the specific ingredients and their purpose in the recipe. It is best to consult a reliable source or baking expert for guidance.
Read more : Health Safety in Bakery
How should I store a cake after baking?
Once the cake has cooled completely, store it in an airtight container or cover it tightly with plastic wrap. Keep it at room temperature or in the refrigerator, depending on the type of cake and the climate.
How long can a homemade cake be stored before it goes bad?
The storage time for a homemade cake can vary depending on factors such as the ingredients used and the storage conditions. Generally, a cake can be safely stored for 2-4 days at room temperature or up to a week in the refrigerator. However, it is always best to check for any signs of spoilage before consuming.
Conclusion
In conclusion, it is important to follow all 13 bakery rules and regulations in order to keep the bakery running smoothly. These rules help to ensure the safety of all employees and customers, as well as the quality of the products. Thank you for taking the time to read this article.