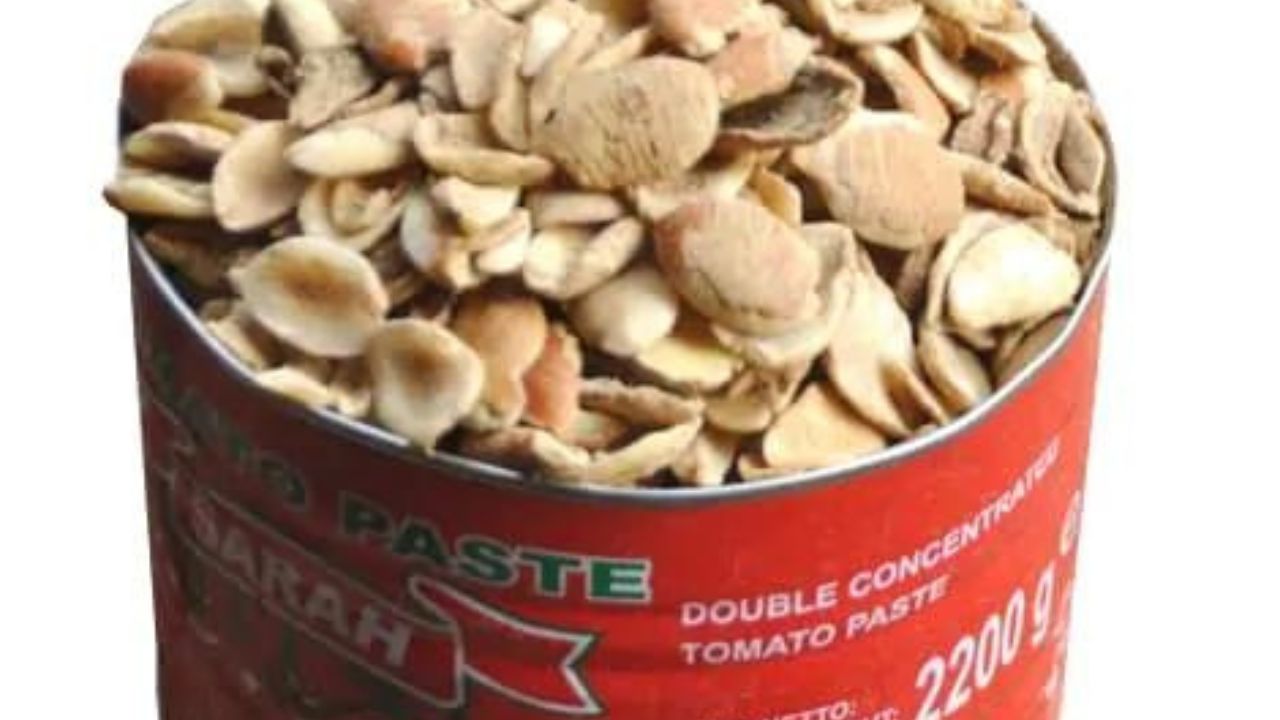 Ogbono is a fruit native to Africa. It is a soft, slightly acidic fruit that is used in many dishes across the continent. Ogbono is also prized for its medicinal properties, including helping to relieve pain and inflammation.
Some people enjoy eating African mango for its sweet and tangy flavor. Others find the fruit's texture and color interesting. Some people also enjoy the health benefits that come with eating this fruit.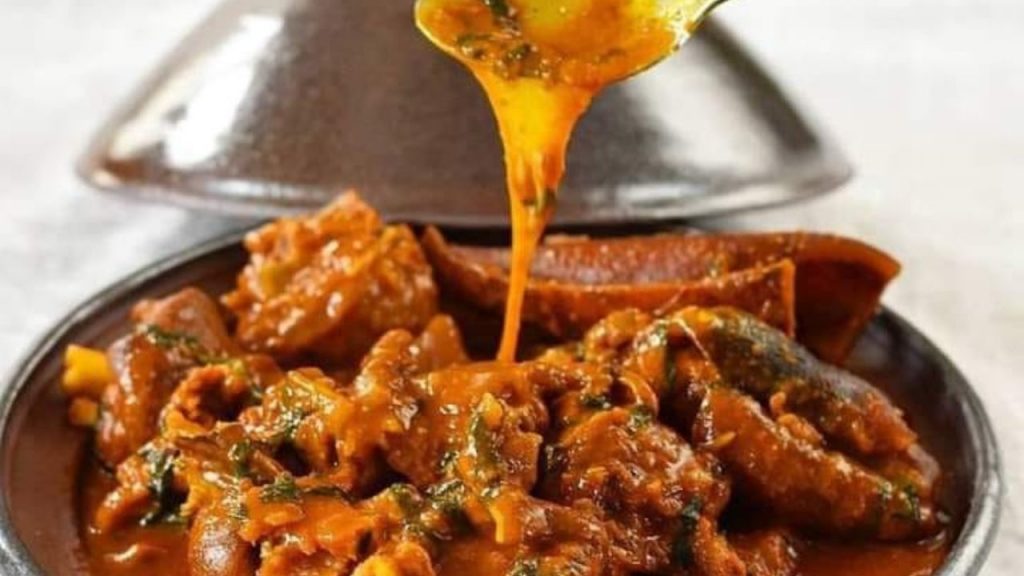 How Does African star mango look?
The Ogbono seed is a dark brown, oblong-shaped seed that is about the size of a chickpea. It has a hard exterior and a light-brown inner seed. The seed is often ground into a powder and used in soups and stews.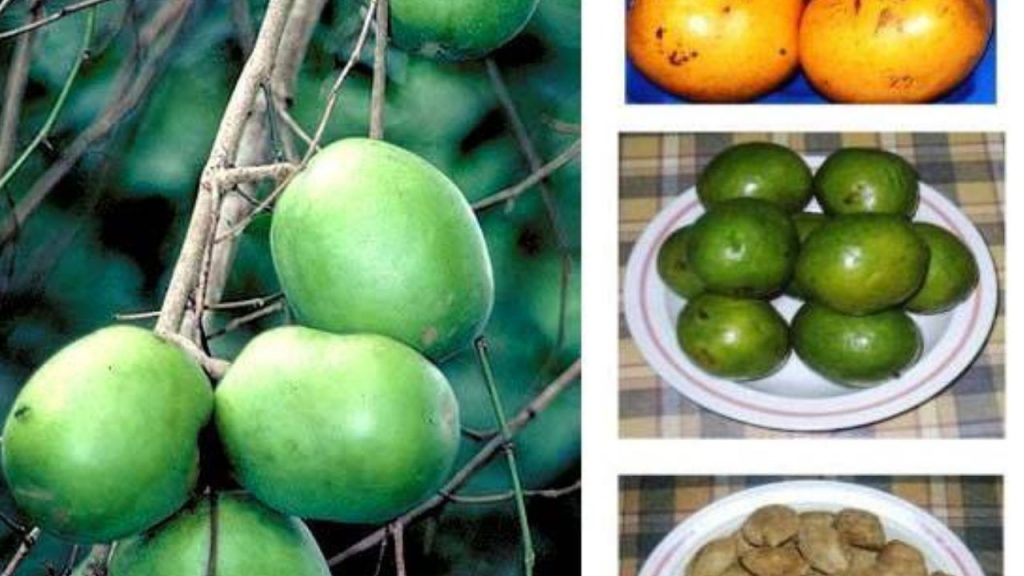 How to Extract Ogbono Seeds (African Bush Mango)
Ogbono fruits are picked from the ground near the tree or plucked from the tree.
The fruits are allowed to decompose for a few days or alternatively, the pulp can be peeled, leaving behind the ogbono nuts.
The nuts are then cracked open using a hammer.
Then, bring out the seed, open the seed, and remove the inner shell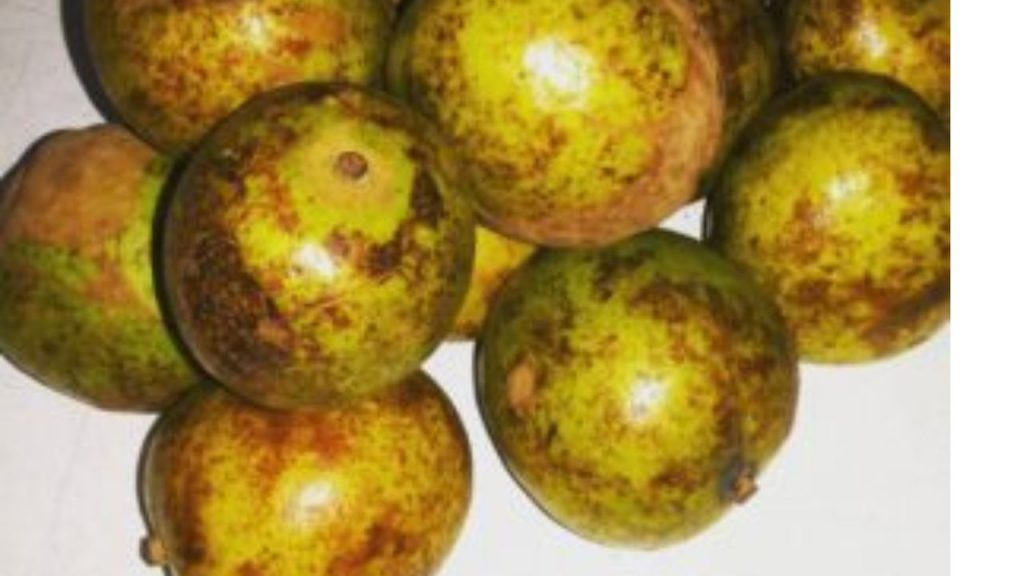 How To Preserve Ogbono Seed
Ogbono has a nutty, earthy flavor and is used to thicken soups. The seed can be stored for up to six months if properly dried.
To store this, you have to dry the ogbono seed, spread it out in a single layer on a baking sheet and bake at 100 degrees Fahrenheit for 12 hours.
Alternatively, you can dry the seed in a food dehydrator set at 115 degrees Fahrenheit for 12 hours. Once the seed is dried, store it in an airtight container in a cool, dark place.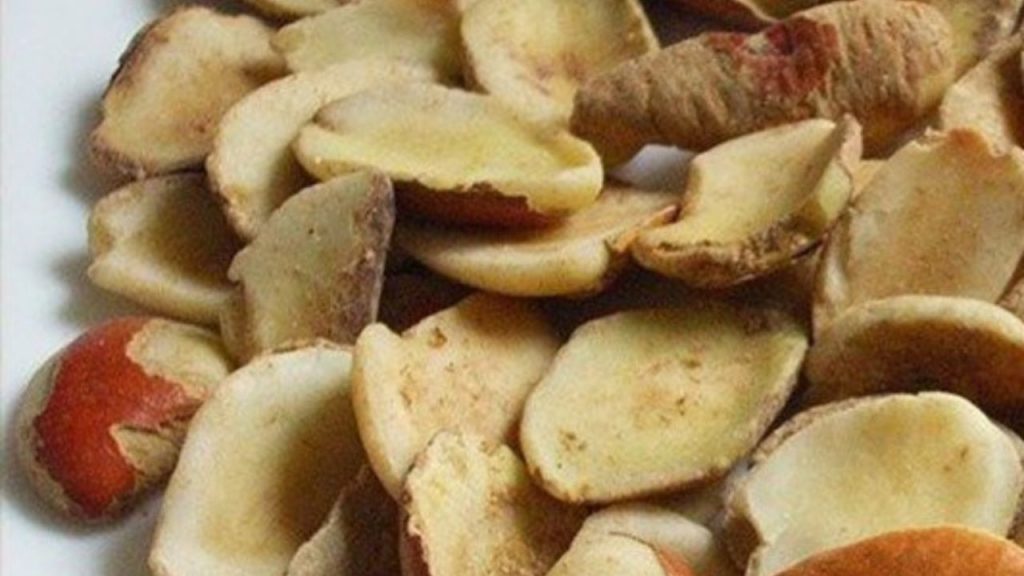 How To Grind Ogbono Seed
Ogbono seed can be ground at home with a few simple tools.
First, you will need a grinder. A coffee grinder or mortar and pestle will work well. If you are using a mortar and pestle, you will need to grind the seeds into a powder form.
Next, place the ogbono seeds into the grinder or mortar and pestle and grind them until they are a fine powder. Be careful not to inhale the powder, as it can be harmful if inhaled.
Store the ogbono powder in an airtight container and use it in your favorite recipes. Enjoy!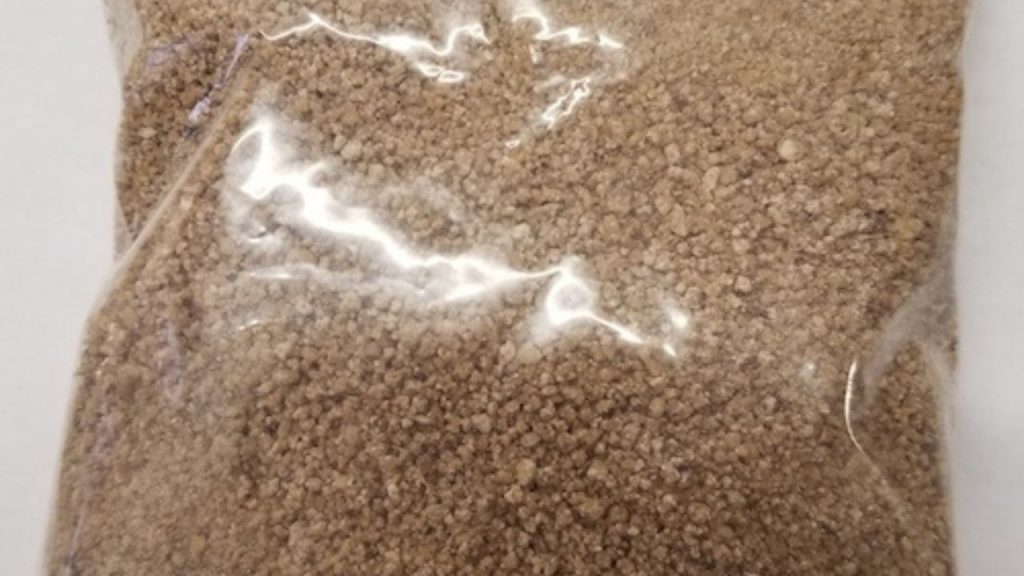 Health Benefits Of Ogbono Seed
There are many health benefits of Ogbono seed. Some of these benefits include:
Weight loss
Improved digestion
Reduction in inflammation.
In summary, ogbono seed is also high in fiber, which can help with weight loss and digestion. Additionally, the anti-inflammatory properties of Ogbono seed may help to reduce inflammation throughout the body.
How To Eat African Bush Mango
The African bush mango, or ogbono, is a delicious fruit that can be eaten in many different ways. Here are a few of the most popular methods:
Peel and eat it like an apple.
Cut it into small pieces and add it to salads or smoothies.
Make a sauce by blending the fruit with some water and seasonings like salt, pepper, and onions.
Use it as a thickener for soup or stew.
Dry the fruit and grind it into a powder to use as a seasoning agent or condiment.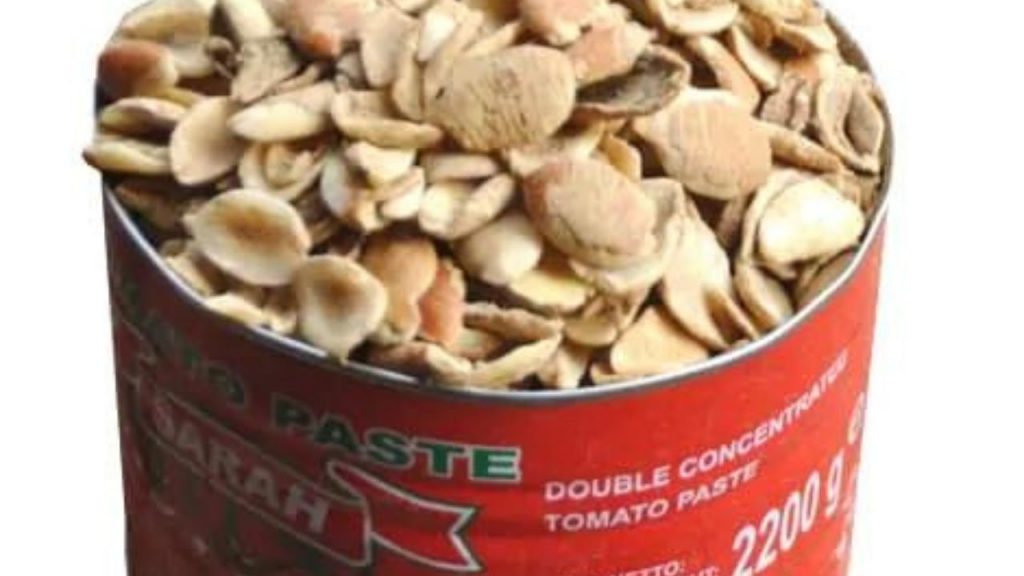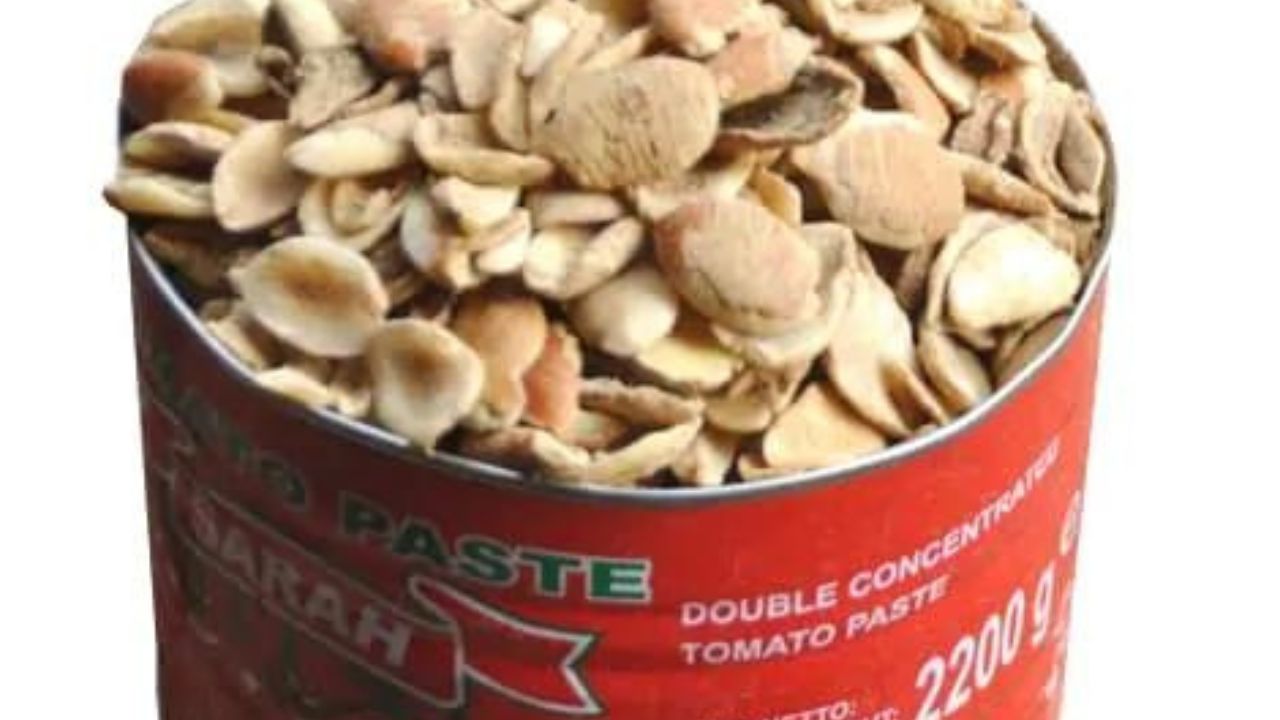 African Bush Mango Side Effect: Is It Worth The Risk?
The African bush mango, also known as Ogbono, is a fruit that has many health benefits. However, there are some side effects associated with this fruit. The most common side effect is stomachache but it doesn't happen to everybody.
Other potential side effects include diarrhea, constipation, and nausea. If you experience any of these side effects, it might be due to your own body system. Therefore, discontinue use and consult your doctor.
Here Are The Ten Reasons Why You Should Love African Bush Mango.
African bush mango is a delicious fruit that is low in calories and high in nutrients.
The fruit is rich in antioxidants, which can help protect your body from disease.
African bush mango is also a good source of fiber, vitamins, and minerals.
The fruit has been shown to boost energy levels and improve moods.
African bush mango can help regulate blood sugar levels and blood pressure.
The fruit is also known for its anti-inflammatory properties.
African bush mango can help improve digestion and reduce bloating.
The fruit is also a great source of natural sweetness, making it a healthy alternative to sugary snacks.
The fruit pulp can be used for producing black dye for dyeing cloths. Both the roots and barks also contain tannin, which is suitable for dyeing.
Pressed ogbono oil can be used for making cosmetics and soap. The bark can be used for treating scabby skin. The powdered kernels can be applied to the skin as a cosmetic to make the skin less oily. 
What is ogbono soup called in English?
Ogbono soup is a popular Nigerian dish, traditionally made with ground ogbono and palm oil. It is often served with a variety of ingredients such as vegetables, fish, or beef.

The English translation for this delicious soup is wild African mango seed soup. This protein-rich dish can easily be adapted to accommodate different diets and preferences, making it a great meal for any occasion.
Is ogbono soup good for children?
Ogbono soup is a great option for kids as it provides an array of vitamins and minerals that are essential for their growth.

It is also a delicious addition to any meal and has always been enjoyed by children in West Africa. The health benefits of ogbono soup can help provide children with the nutrition they need to stay strong and healthy.
Recipes you might love to try.
We as well have this
Conclusion
In conclusion, the African bush mango seed is a great natural remedy for many health problems. It is a rich source of antioxidants, vitamins, and minerals. The seed can help improve your heart health, skin health, and overall health.
It is easy to incorporate into your diet and has a pleasant taste. So, if you are looking for a healthy way to improve your health, consider adding African bush mango seed to your diet.