Starbucks Medicine Ball Recipe is a great way to get your caffeine fix and soothe your throat at the same time. This recipe is a favorite among baristas and customers alike. The combination of hot water, lemon juice, honey, and peppermint tea makes for a delicious and refreshing beverage.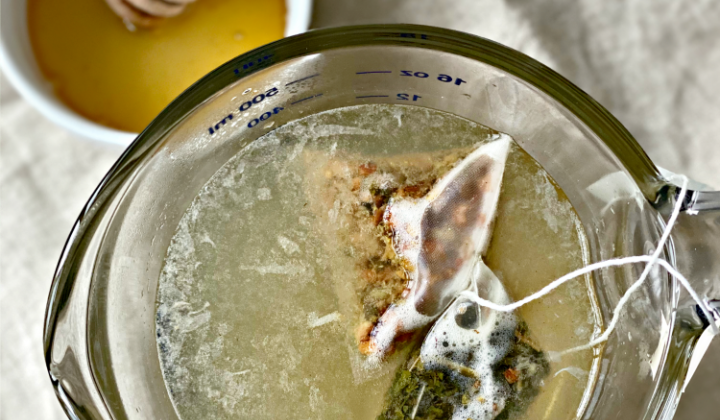 If you're in need of a quick pick-me-up, look no further than your local Starbucks. The popular coffee chain offers a secret menu item known as the Medicine Ball. This drink is said to help fight off colds and congestion. So, next time you're feeling under the weather, give the Medicine Ball a try.
Starbucks did not have Steamed Anthem Coffee with Medicine Ball on their secret menu, but word got out about how wonderful it was, and they put it on the menu. Ultimately, this seems like a good idea?
Based on news reports, this winter has had the highest number of colds and flus. Maybe you would like to try making these Spongy Nutella Medicine Balls at the comfort of your home by following our article on how to make Starbucks Medicine Ball Recipe.
Ingredients For Making Starbucks Medicine Ball
3/4 cup water
3/4 cup lemonade
1 bag Teavana Jade Citrus Mint Tea
1 bag Teavana Peach Tranquility Tea
2 teaspoons honey
1/8 teaspoon peppermint extract (optional)
Step by Step Guide On How To Make Starbucks Medicine Ball
Combine water and lemonade and heat until hot, either on the stovetop or in the microwave.
Steep tea bags in the hot lemonade tea mixture for 2-3 minutes. Remove tea bags.
Pour into a mug, add in honey and peppermint extract. Stir to combine.
Enjoy warm.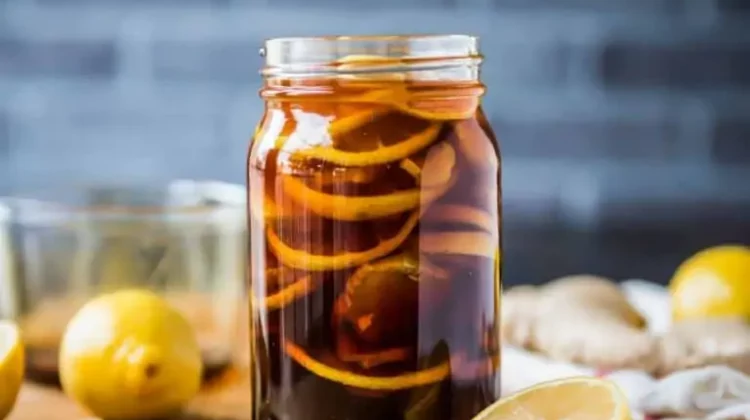 Well, here are a few classic recipes
The Secret Starbucks Medicine Ball Decoded
The Medicine Ball is a menu item composed of Jade Citrus Mint Green Tea, Peach Tranquility Herbal Tea, a steaming pot, hot water, steamed lemonade, and a little honey.
It's known as a Medicine Ball and charge best practices for Starbucks. Lemonade and tea? When did that become a secret?
Tea and lemons have numerous health advantages that aren't so secret either. Tea is full of antioxidants that soothe colds, and lemons have the blast of vitamin C to improve performance of the immune system.
Mint works great for congestion and assists as an expectorant and decongestant. From time immemorial, honey has been helping to heal sore throats and coughs.
Of course, Medicine Ball is starting to sound like the wisdom of the ancient world just repackaged into a viral trending hashtag beverage. Kudos to Starbucks for turning it into another home run for the shareholders.
I guess it's all right why folks call it a Medicine Ball. It really consists of a lot of healthy elements. Maybe it is "heavy" on colds and flu so it is like a medicine ball.
What does Medicine Ball taste like?
What does Medicine Ball taste like?Most people would say that it tastes like a cross between mint and chocolate. Others say that it has a strong anise flavor with a hint of chocolate. Still others find that it tastes like black licorice with a minty aftertaste.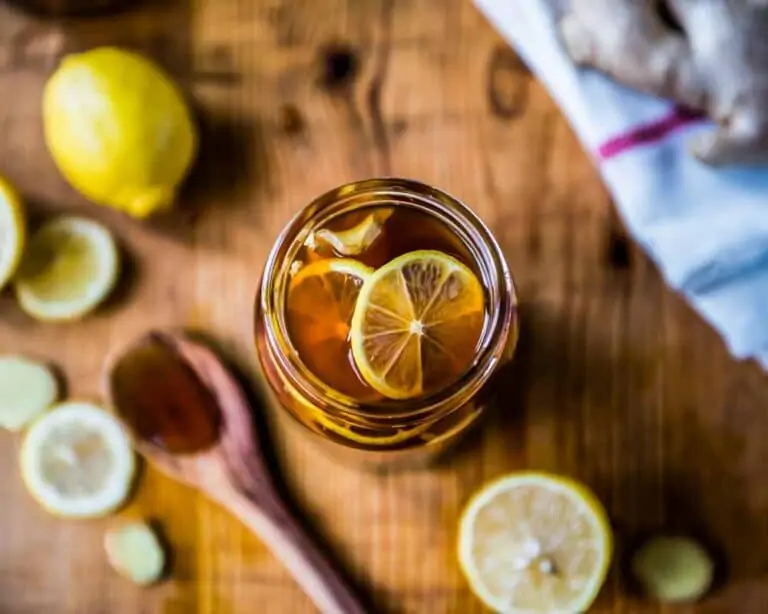 What make the medicine ball unique.
There are a few things that make the medicine ball unique. For one,
It is one of the oldest pieces of equipment used in fitness. It was first used by the ancient Greeks and Romans to train their soldiers. The medicine ball has also been used by athletes for centuries to help improve their performance.
Another thing that makes the medicine ball unique is its versatility. It can be used for a wide variety of exercises, including strength training, cardio, and even rehabilitation. This makes it an ideal piece of equipment for anyone who wants to improve their overall fitness level.
Finally, the medicine ball is unique because it is a great tool for developing core strength. Many people think of the abs when they think of core strength, but the reality is that the entire body needs to be strong in order to have a strong core.
Variations on the Copy Cat Starbucks Medicine Ball
Variations on the Copy Cat Starbucks Medicine Ball
Looking to switch up your morning routine? Why not try one of these variations on the popular Starbucks medicine ball!
For a citrusy twist, add a few drops of lemon or grapefruit essential oil to your drink.
Not a fan of mint? No problem! Just omit the mint leaves and add an extra pinch of turmeric for added flavor.
Craving something sweet? Stir in a teaspoon (or more!) of honey before sipping.
Do Have Other Recipe For Cold And Flu Season?
It's that time of year again when cold and flu season is in full swing. If you're looking for some new recipes to help you get through the season, we've got you covered.
From soups to smoothies, we've got a few ideas that will help you fight off those pesky cold and flu bugs.
Soups are always a great option when you're feeling under the weather. They're warm, comforting, and can be packed with nutrients to help your body heal.
One of our favorite soup recipes is this hearty chicken and vegetable soup. It's packed with protein and veggies, and it's super easy to make. Just throw everything in a pot and let it simmer until the chicken is cooked through.
Smoothies are another great option when you're trying to boost your immune system.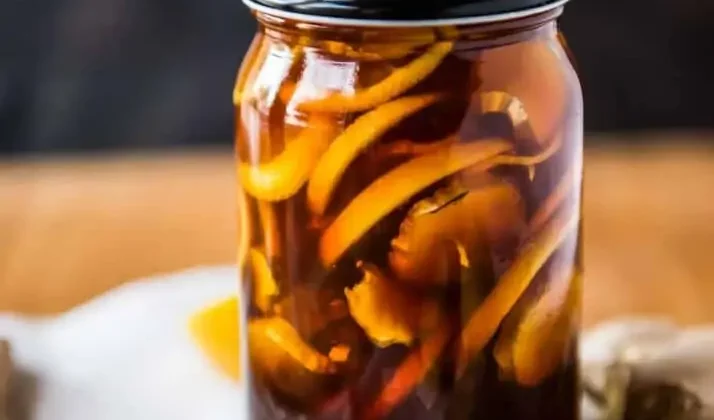 Frequently Asked Questions
Does the Medicine Ball from Starbucks actually work?
The Medicine Ball from Starbucks has become a popular drink order this winter. But does it actually work?
Fans of the drink say that it helps to clear congestion and soothe a sore throat. And while there is no scientific evidence to back up these claims, some experts say that the combination of hot water and steam, plus the added ingredients of honey, lemon and ginger, can help to loosen mucus and make breathing easier.
So if you're looking for a natural way to ease your wintertime woes, the next time you're in Starbucks, give the Medicine Ball a try.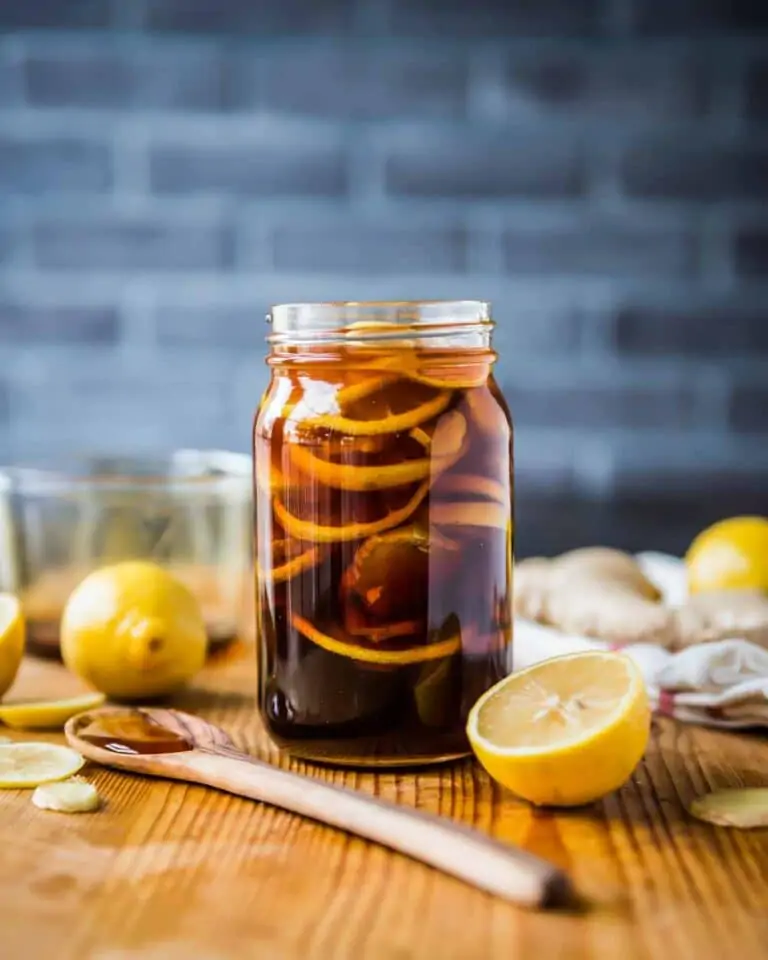 Starbucks Medicine Ball tea
Starbucks Medicine Ball tea is a popular drink among coffee lovers and non-coffee drinkers alike. The drink is made with a combination of green tea, lemonade, and honey.
The drink is said to have originated in China and has been enjoyed by many for its purported health benefits.
The health benefits of Starbucks Medicine Ball tea are numerous. The green tea in the drink is packed with antioxidants that can help boost the immune system.
The lemonade helps to cleanse the body of toxins and the honey provides a natural source of energy.
Starbucks Medicine Ball tea is a refreshing and delicious way to get your daily dose of antioxidants and other nutrients. If you're looking for a healthy alternative to sugary drinks, this may be the perfect choice for you!
Starbucks Medicine Ball nutrition
Starbucks Medicine Ball is a new drink that has quickly become a favorite among many. This delicious and healthy drink is made with green tea, honey, lemon juice, and cayenne pepper.
It is said to boost your immune system and help fight off sickness. I decided to do some research on the ingredients in this drink and their benefits to see if there was any truth to these claims.
Starbucks Honey Citrus Mint Tea
Starbucks' Honey Citrus Mint Tea is one of the most popular warm drinks on the menu. The tea is made with a combination of honey, citrus and mint, and is perfect for chilly days.
The tea has a unique flavor that is both sweet and refreshing. The honey adds a touch of sweetness, while the citrus and mint give it a refreshing taste.
The tea is also caffeine-free, making it a great choice for those who are looking for a lighter alternative to coffee.
Whether you're looking for a hot drink to warm you up on a cold day or just want something refreshing to sip on, Starbucks' Honey Citrus Mint Tea is definitely worth trying.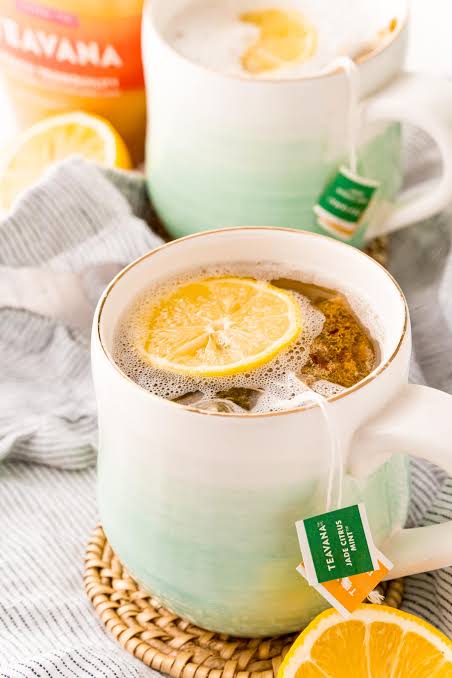 STARBUCKS SECRET MENU
Guide on how to make the best starbuck recipe
Venti Cup w/ a bag of Jade Citrus Mint Tea and a bag of Peach Tranquility Tea
Add half hot water and half steamed lemonade
Add a little honey for its anti-microbial effects
Optional: Add a pump of peppermint
Barista and recipe creator, Matthew L. recommends sipping the drink while it is as hot as you can handle, as it will be the most soothing when hot. Make sure not to burn yourself though, drink at the temperature you feel comfortable with.
Teavana Medicine Ball tea
Looking to jump start your day or wind down after a long one? There's a Teavana Medicine Ball tea for that. This guide will help you choose the right blend of herbs and spices to create your perfect cup of tea.
The first step is to select your base tea. Green, black, or white teas are all great choices for the base of your Medicine Ball tea.
Next, add in any desired fruits or spices.
For a boost of energy, try adding in some fresh ginger or lemongrass. Need to relax? Chamomile and lavender make a calming combination. Not sure what to add? The experts at Teavana can help you create the perfect blend.
Once you've selected your ingredients, it's time to brew! Bring eight ounces of water to a boil and steep for three minutes.
Medicine Ball tea chlorophyll
Chlorophyll is known for its healing properties, and Medicine Ball tea is no exception! This tea is made with a blend of herbs and chlorophyll, which makes it a great choice for those looking for a natural way to improve their health.
Medicine Ball tea has a variety of benefits, including detoxifying the body, boosting the immune system, and reducing inflammation.
Chlorophyll is a powerful antioxidant that helps to protect the body from free radicals and other harmful toxins.
This tea is perfect for those who are looking for a delicious way to improve their health.
How to steam lemonade
Lemonade is a refreshing drink enjoyed by people all over the world. If you want to add a little bit of extra flavor to your lemonade, you can steam it! Steaming lemonade is easy to do and only takes a few minutes.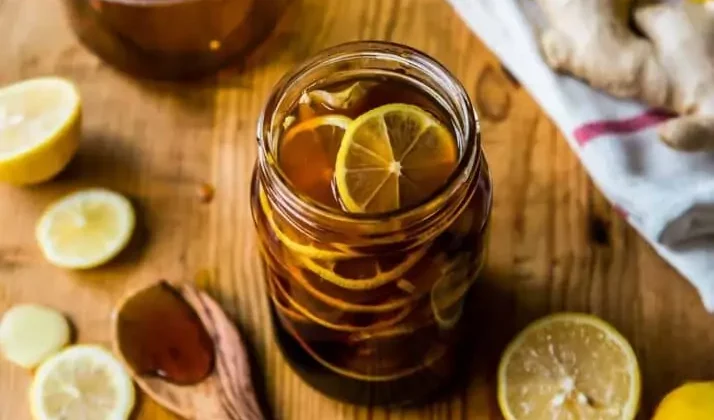 Here's how to steam lemonade:
Start by heating up some water in a pot or kettle. You'll need enough water to fill your steamer basket.
Cut up some fresh lemons and add them to the steamer basket.
Put the basket into the pot or kettle of hot water and cover with a lid.
Let the lemonade steam for 3-5 minutes, or until it reaches the desired temperature.
Pour the steamed lemonade into glasses and enjoy.
Is Starbucks drink good for upset stomach?
If you're looking for a quick and easy fix for an upset stomach, Starbucks has got you covered. Their wide variety of drinks means that there's something for everyone, and some of them are specifically designed to help soothe your tummy. Here are a few of our favorites.
The first drink on our list is the gingerbread latte. This festive favorite is made with ginger syrup, which has natural stomach-settling properties. The sweetness of the drink helps to offset the spiciness of the ginger, making it a perfect choice if you're feeling queasy.
If you're not in the mood for something sweet, opt for a cup of hot lemonade instead. The acidity of the lemon can help to relieve nausea, and the warmth of the drink will help to relax your stomach muscles.
What tea from Starbucks is good for a sore throat
If you're looking for a delicious and soothing way to ease your sore throat, look no further than Starbucks. While there are many different teas to choose from, we've compiled a list of our favorites that are sure to help you feel better in no time.
First up is the Honey Citrus Mint Tea. This refreshing blend combines sweet honey, zesty citrus, and cooling mint to create a unique and flavorful tea that's perfect for helping to soothe a sore throat.
If you prefer something on the sweeter side, the Strawberry Acai refresher is another great option. This pink drink is made with steeped hibiscus tea and features a blend of sweet strawberries and exotic acai berries. It's the perfect pick-me-up when you're feeling under the weather.
What is the sick bomb at Starbucks?
Check Out For Our Other Amazing Contents Here
What is a medicine ball at starbucks
A "Medicine Ball" at Starbucks, also known as "Honey Citrus Mint Tea," is a soothing drink made with hot water, Jade Citrus Mint Tea, Peach Tranquility Tea, honey, and a touch of lemonade. It's often sought for its potential comforting and soothing qualities, especially during cold seasons.
how to order medicine ball starbucks
To order a Medicine Ball at Starbucks, ask for a "Grande Honey Citrus Mint Tea with half hot water and half steamed lemonade." Specify that you'd like to include both the Jade Citrus Mint Tea and Peach Tranquility Tea bags. The barista will prepare the drink according to your request.
Conclusion
In conclusion,the Starbucks Medicine Ball Recipe is a great way to get your daily dose of caffeine and improve your overall health. This delicious and healthy recipe is easy to make, and it only takes a few minutes to prepare. So, what are you waiting for? Give it a try today!