Hello, and welcome to our platform. We are excited to have you here, and we hope you enjoy the tasty and delicious egusi stew that brought you here.
Egusi stew is a delicious Nigerian dish made with ground egusi seeds, tomatoes, peppers, onions, and locust beans. It is a popular dish in Nigeria, and it is sure to please your taste buds. Thanks for visiting our platform, and we hope you enjoy your stay.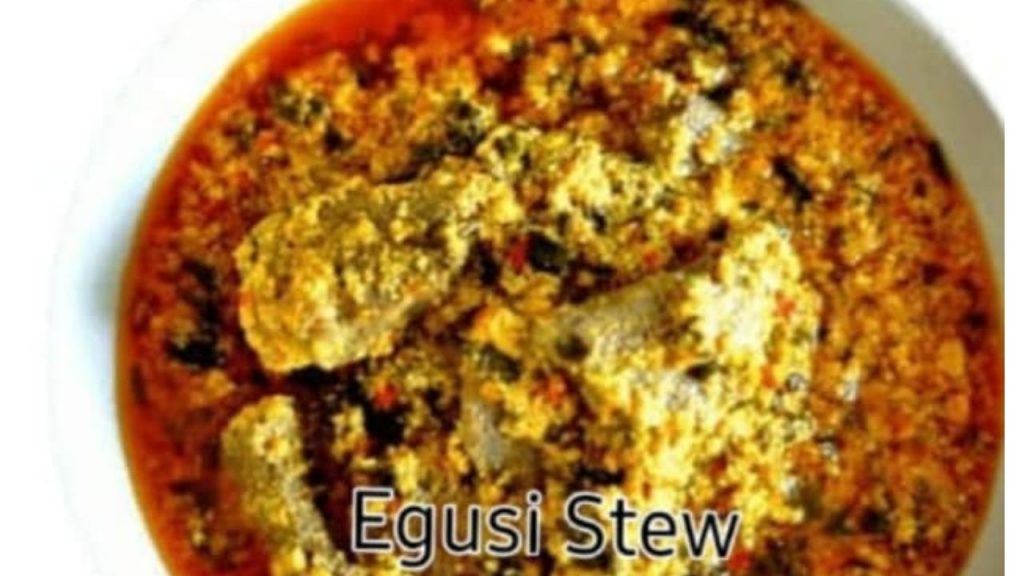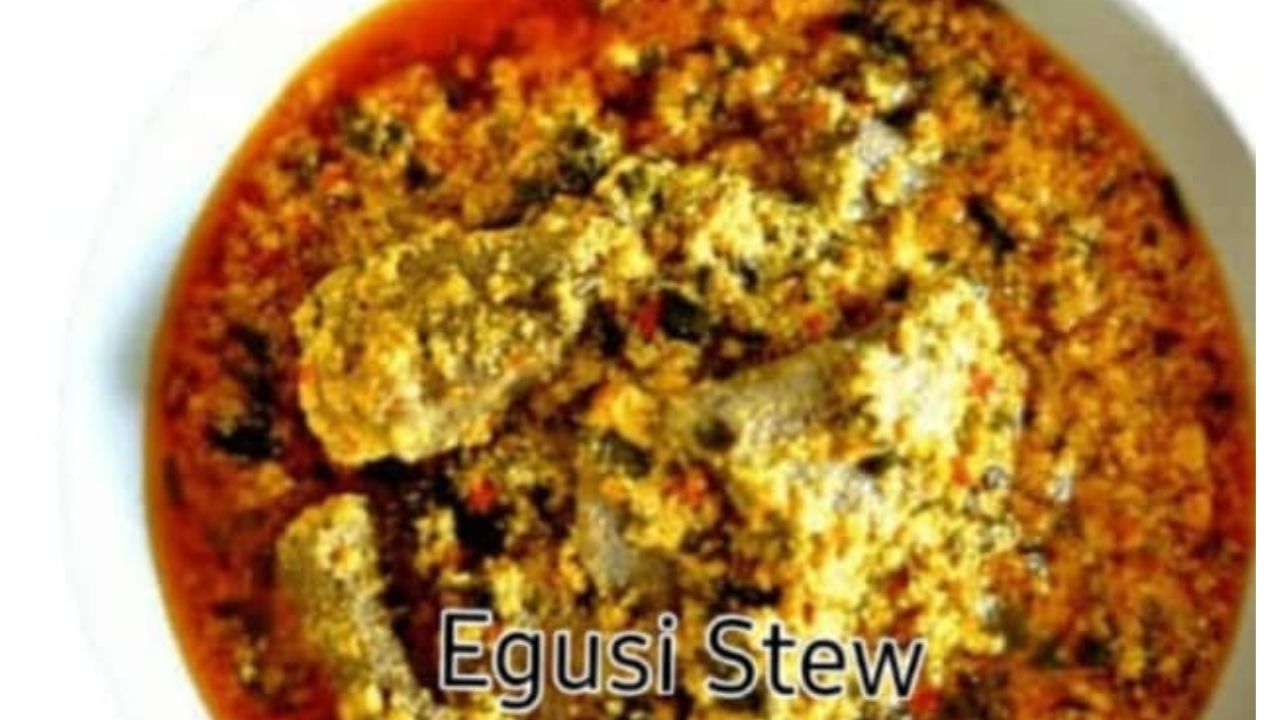 Do you like Egusi soup?
A very big YES, I love Egusi stew. There is no denying that Egusi stew is one of my favorite meals. It is so flavorful, and I love the way the egusi seeds thicken the stew. I usually make mine with goatmeat and fish, but it's also great with chicken. I always serve it with rice, which is the perfect accompaniment. The combination of goatmeat and fish flavors is amazing . I can't wait to eat it again this week.
Are you looking for a delicious and healthy egusi stew recipe? Look no further! You can cook this amazing dish at home with the help of our easy-to-follow recipe. So why not try cooking it yourself? With our easy recipe, you'll be able to make this delicious egusi stew in no time. So join us and eat this amazing stew today!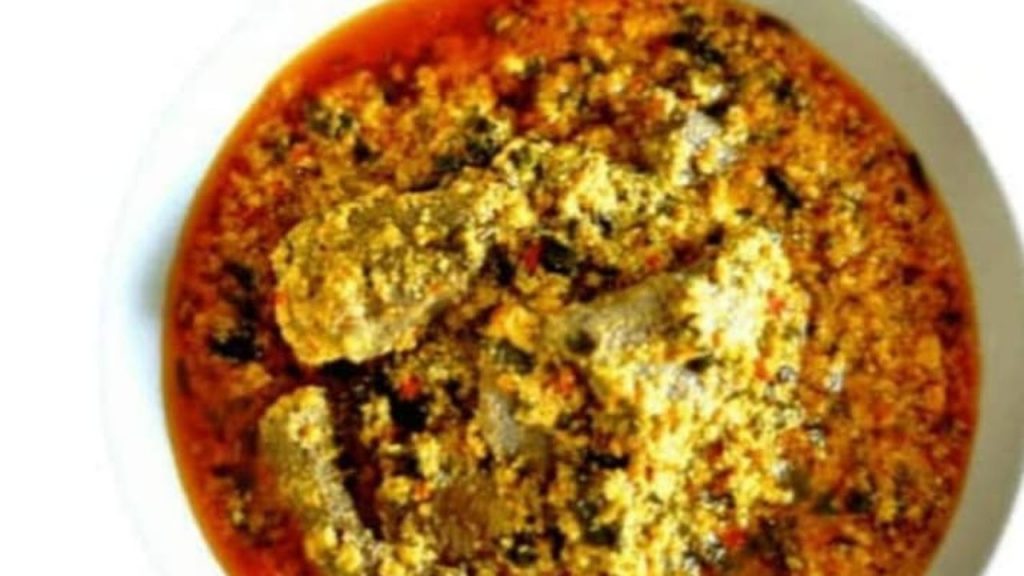 The stew is thick and hearty, and the flavors are amazing. I usually serve it over rice or couscous, but it's also great as a standalone dish. If you've never tried Egusi stew before, I highly recommend giving it a try. You won't be disappointed.
Ingredients For Egusi Stew
Ingredients Needed
Vegetable oil (kings oil)
Ground egusi
Fresh tomatoes ground
Chopped white or red onion
Cooked goatmeat and fish
Dried fish 🐟
Kitchen glory, thyme, and curry powder(optional)
Fresh garlic and ginger ground
Ground Fresh pepper
Blended crayfish
Seasoning cubes and salt to taste.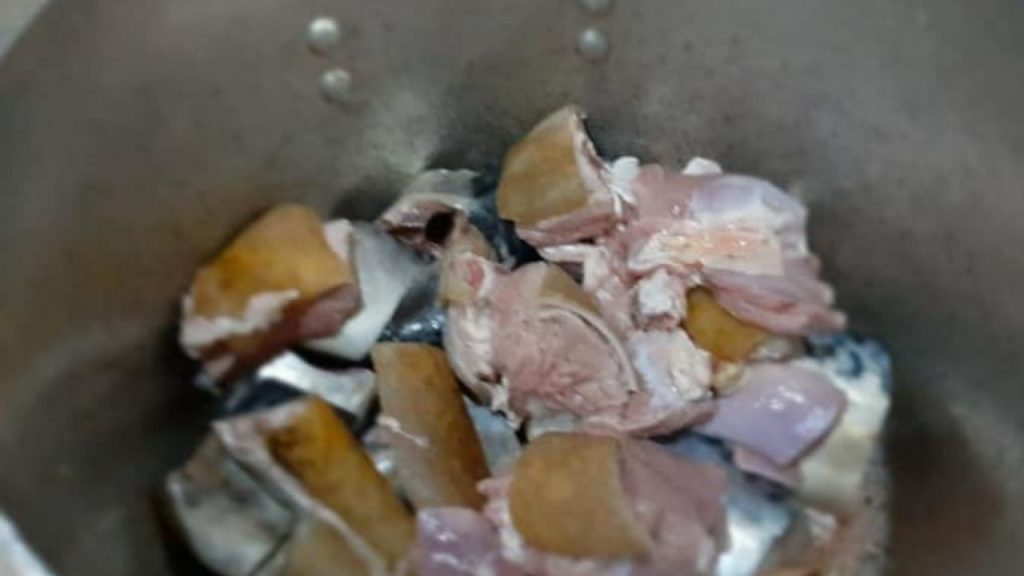 How To Cook Nigeria Egusi Stew
Wash your tomatotoes and fresh pepper thoroughly, blend them to a fine paste. pour it in a soup bowl, cover and set aside.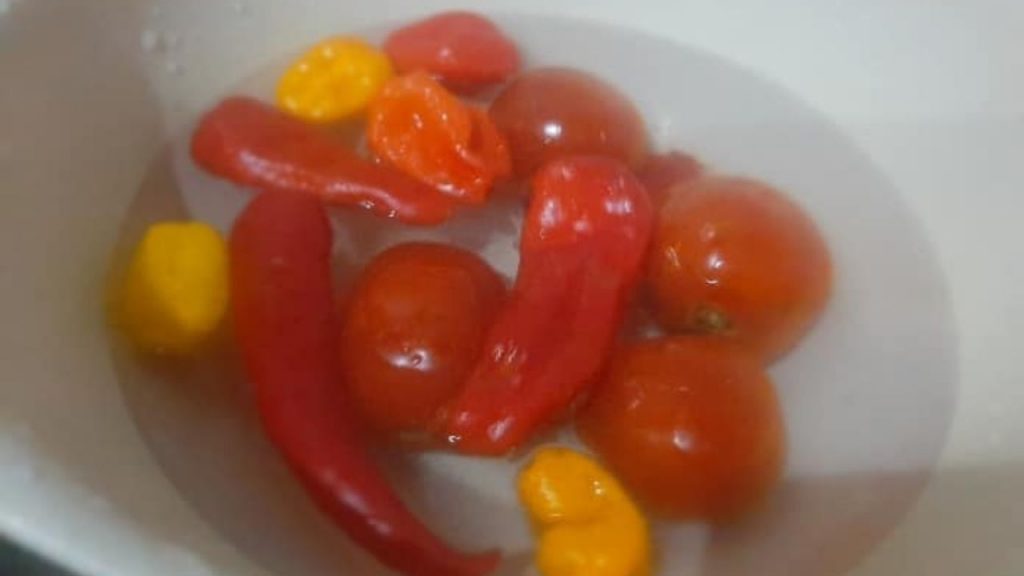 Wash the meat, dry fish and fish properly, season with salt, seasoning cubes, ground fresh pepper, mivina spice, onion, little garlic and ginger. Add in little water, stir, cover and leave to cook for 15 mins. Add more water, cover and cook till done.
Now, rinse your cooking pot, set it on high heat, and allow the water to dry up. Add the vegetable oil and allow to heat. Put your chopped onion and allow to heat.
Add the blended fresh tomatoes then, fry till the water dries up. Pour in the egusi inside an empty bowl, add a little bit of water, and stir.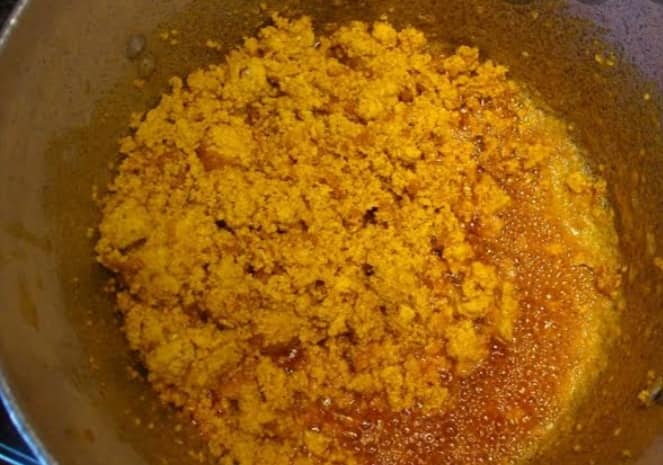 How To Cook Egusi Stew Frying Method.
Pour it inside the frying pot and continue frying for at least 5-6 mins. Add the garlic, ginger, and seasoning cubes, the more you kitchen glory thyme and curry powder then, continue frying. Now put in small water, add the ground crayfish, dried fish, and goat meat.
Stir, cover, and allow to boil. Add in the stock water, and salt to taste. Stir and top up water and seasoning if necessary. Cover and allow to boil. Bring it down and serve it hot with any drink of your choice.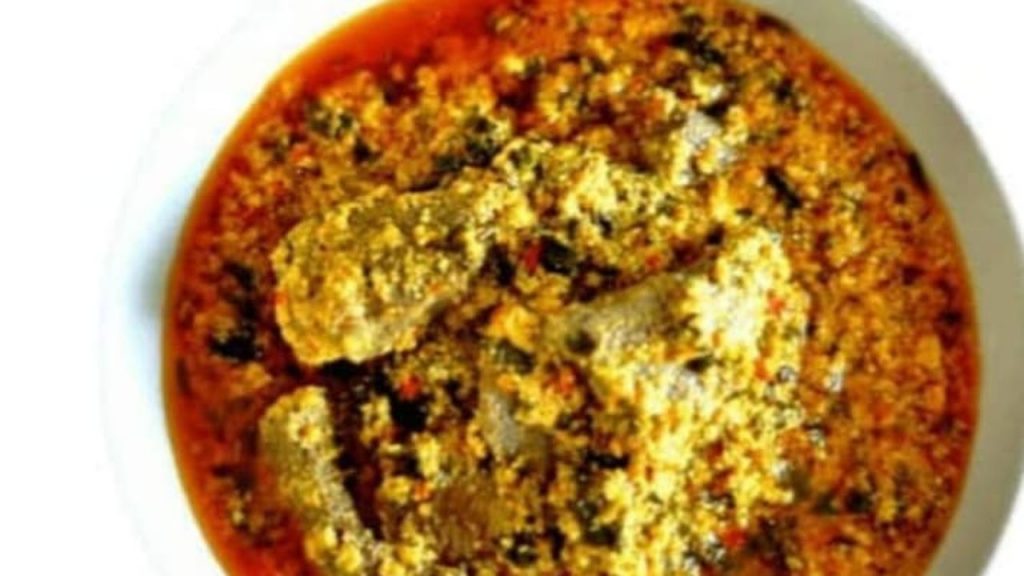 How to blend egusi with water.
To blend egusi with water, rinse your blender, add your egusi, pour in a little bit of water, shake the blender then blend to paste. Repeat this process until you are done blending all the egusi.
Frequently Asked Questions
What is egusi stew made of?
Egusi stew is a delicious, hearty meal that originates from West Africa. It is made with vegetables, ground egusi seeds, and palm oil or vegetable oil The vegetables may include tomatoes, bell peppers, onions and various other seasonings.
Meat may also be added for extra flavor and protein. Overall, the dish is flavorful, nutritious and comforting. Additionally, it can be paired with a variety of dishes to make a complete meal.
How many minutes should egusi be cooked?
Cooking egusi is a traditional practice that can take anywhere from 15 minutes to an hour to cook properly.
The key is to use the right amount of heat, stir periodically, and adjust the cooking time based on your personal preference.
If you're in a hurry, you can shorten the cooking time but still get a tasty dish. If you want a more intense flavor, consider adding different spices or herbs to the mix.
What is egusi called in English?
Egusi is a type of melon seed found in West Africa. It is commonly used as an ingredient to make soup, stew, and sauce.
Although Egusi is best known for its culinary uses, it has also been used for medicinal purposes such as treating skin conditions and digestive issues. The English name for Egusi is Niger Seed or African Cucumber Seeds.
Do you mix egusi with wate
It is clear that the answer to the question "Do you mix egusi with water?" is not a straightforward yes or no.
Depending on your location and personal preferences, you may want to mix egusi with water or other liquids such as oil, stock, and more. Ultimately, it is up to you to decide which method works best for your particular dish.
Other recipes you might love to try.
Check out our food recipes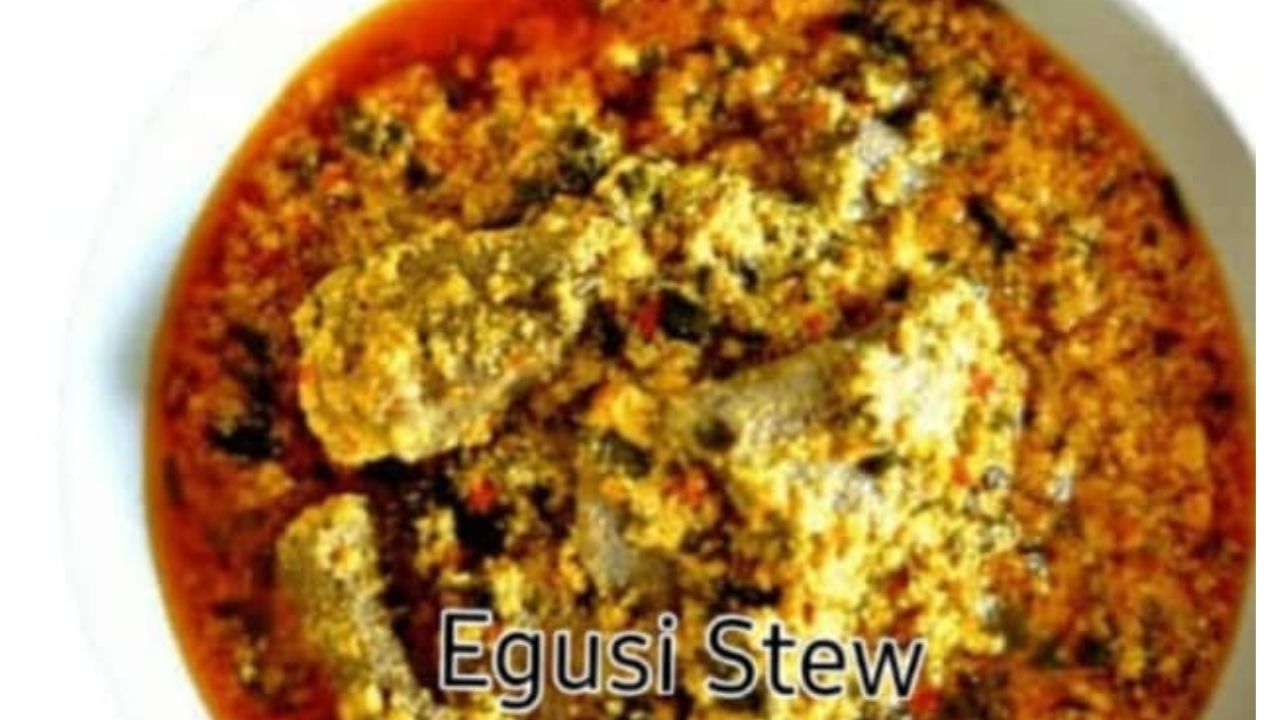 Conclusion
I think you are starting to like egusi stew. This stew is very simple to make, always sumptuous, and very tasty. Egusi stew is a dish made with ground melon seeds, tomatoes, peppers, onions etc. It is a popular Nigerian dish that can be served with rice or pounded yam.
Egusi stew is definitely a dish worth trying. The unique flavors and textures make it an interesting and enjoyable meal. So go ahead and give it a try, and I promise you won't be disappointed.
Note: In conclusion, cooking at home is a fun, affordable, and healthy way to spend time with your friends and family. It's also a great way to try new recipes and learn about different cultures. I hope you'll give it a try and give us feedback on the comment section. I love you guys.