Mango Juice is one of the easiest fruit drinks you can make at home. It is extracted from sweet ripe mangoes mixed with ice cubes for a refreshing and healthy taste.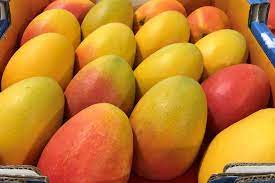 My first work on mango juice was inspired by plenty of mangoes in my store. During one
of the mango seasons, my granny will always send a large bag full of yellow skin mangoes to my house.
It was never her concern if I could finish it or not as she kept sending more. l thought of becoming a mango vendor but an idea popped into my head to make juice extract from the mangoes and share it with friends.
So I set to work and the result was great. Till today, my friends will always request my natural mango juice once it's mango season.
Mangoes are a delicious, sweet fruit that have been enjoyed around the world for centuries. As if eating this juicy fruit wasn't enough, have you ever tried mango juice?
After going through this content, trust me mango juice will become your best. This article will give you all the information you need to know about mango juice and why it is so amazing. You'll learn about its health benefits, how to make it at home, and much more.
So if you are in surplus of mangoes, please do not throw them away all you need to do is to set up your blender, mix up and gulp down the juice one time. Let's get started!
Ingredients for mango juice
3 large ripe mangoes
1 cup of ice cubes
How to prepare mango juice.
Wash the mangoes with clean water to remove dirt. use a vegetable peeler, a knife, or your fingers to remove the skin of the mango.
How do I juice a mango?
Use a knife to separate the flesh from the seed. Cut the flesh into small pieces, transfer to a blender, put the ice cubes, and blend until smooth.
You can go ahead to sieve the juice if the mangoes used is full of fiber. if not, transfer to a glass, add any sweetener of your choice and serve or store in a refrigerator until needed.
HOW TO PREPARE MANGO JUICE WITHOUT A BLENDER.
Transfer diced mangoes into a bowl plate that is big enough to contain the diced mangoes.
Use the back of a spoon or pestle to mash the mangoes gently into a smooth paste.
Add cold water as needed, store in the fridge, or serve immediately.
Can I Add Milk To My Mangoe Juice?

Adding milk to mangoes is a common question with no definitive answer. Some people say that it enhances the flavor of the mango, while others say that it ruins the flavor.
There are many factors to consider when adding milk to mangoes, such as the ripeness of the fruit and the type of milk used.
The consensus seems to be that adding milk to ripe mangos is acceptable, but adding milk to unripe mangos can make them sour.
If you're looking to add some extra creaminess, then using whole milk or cream will work better than using skim milk or non-fat yogurt.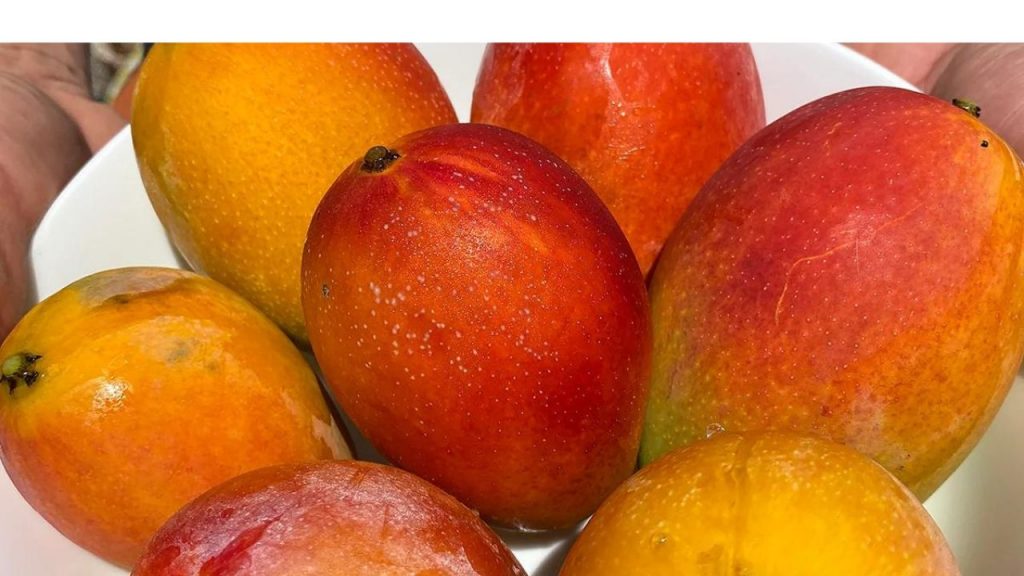 CAN I EAT MANGOES AT NIGHT?

Mangoes are delicious and healthy fruit that can be eaten at any time of the day. However, there is some concern that eating mangoes before bed may cause problems sleeping.
Mangoes are a source of vitamin C, vitamin A, and dietary fiber. They also contain antioxidants and polyphenols, which may help protect against disease.
Eating mangoes before bed may cause indigestion or heartburn for some people. If you experience these problems after eating mangoes, try eating them earlier in the day or avoiding them before bedtime.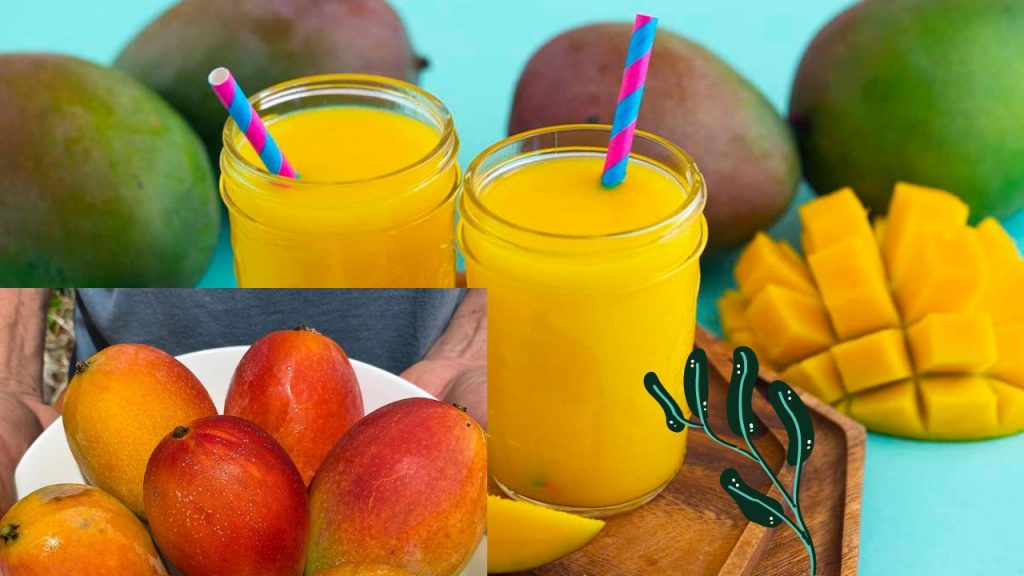 CAN I ADD SWEETNERS TO MANGO JUICE?

If you are using sweet ripe mangoes for mango juice, then adding sweeteners is not very necessary since sweet mangoes have natural sweetness. But if not, you can add sweeteners(sugar or honey)if you choose to.
BENEFITS OF MANGO JUICE
Boosts eye health
Improves skin tone
Improves skin tone
Glows your skin
Improves immunity
Treats dry skin
Reduces high cholesterol level
Helps in weight loss
Treats indigestion
Soothes bug bites
Fights eczema
Wipes skin blemishes
Prevents early wrinkles
Check out our food recipes
We as well have this
Conclusions
In conclusion,making mango juice can be a fun and tasty experience. With the help of this step by step guide, you can make delicious mango juice with ease.
Making mango juice from scratch is a great way to get creative in the kitchen and the end result is a delicious drink that is perfect for enjoying on a hot day or as a refreshing snack. So, next time you have some mangos lying around, why not give this recipe a try?