Hi everyone I'm here again with an easily made sumptuous and delicious jollof rice and beans recipe. This meal is one of the Nigerian classics that many people enjoy the most but some families don't prepare it always.
Should in case you don't like beans porridge, then you need to try the rice and beans recipe. It can be white rice and plain boiled beans.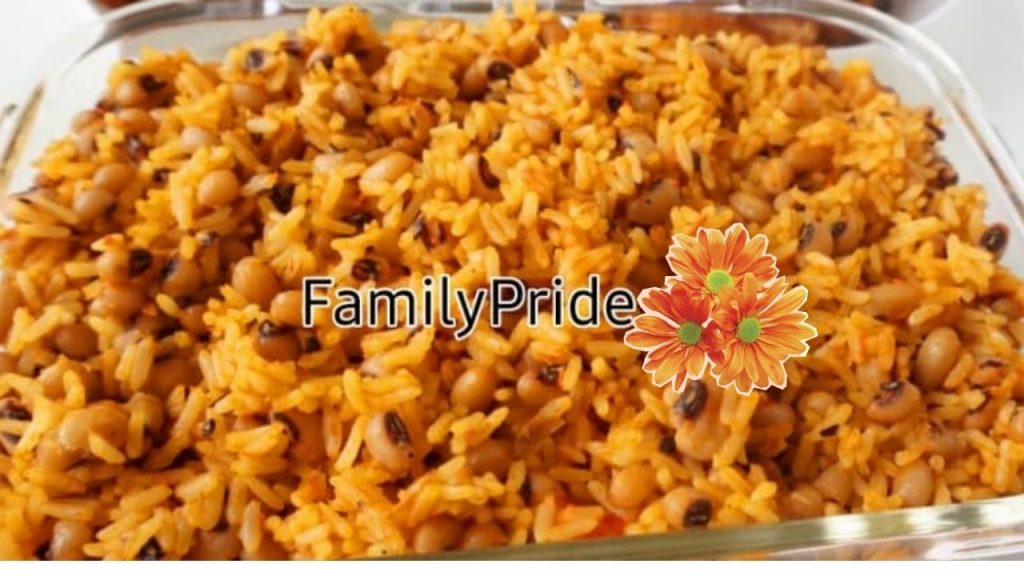 Sometimes, enjoying delicious rice with beans cooked by someone or a restaurant seems to be more delicious than homemade.
Yea I'm not against that.
But never think that cooking rice and beans is a huge task. No! (anybody can cook). You can be a supper rice and beans chef and as well rice and beans lover just by following this recipe.
Seriously, I don't really like Rice and Beans because eventually all the time I have eaten it beans tend to taste differently from rice and sometimes very strong while the rice will be softer, check it out.
But I came to realize that it was more than what I felt about it. knowing how to cook rice and beans has been a great gain to me, to friends, and to my family.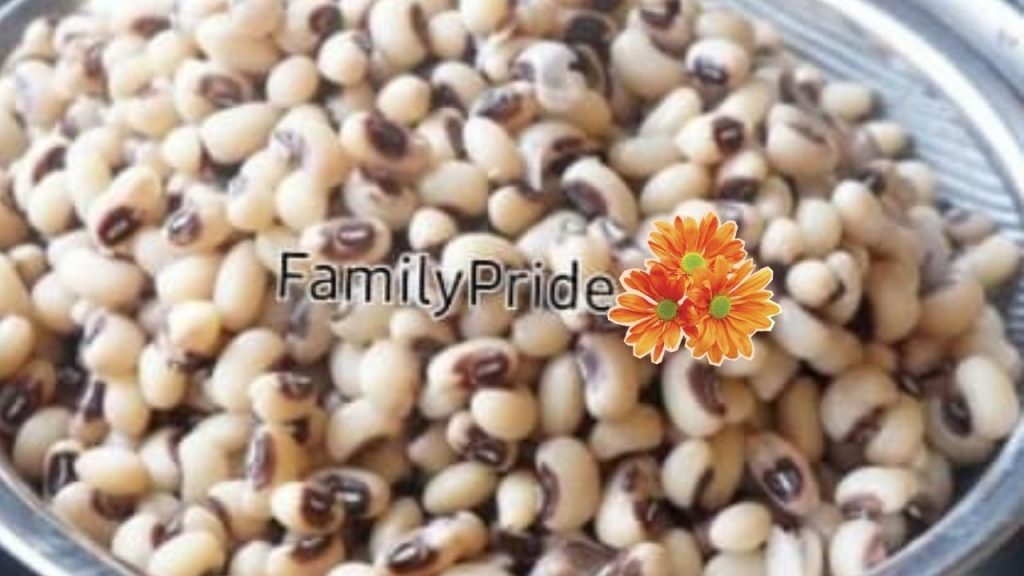 You too can prepare Rice and Beans easily now by following my step-by-step procedures. Looking at the write-up below, you can be sure that you are at the right place to learn how to prepare rice and beans from your home.
Rice and Beans are like an everyday meal to some of the American South and Caribbean communities. This meal is rich in protein and high in fiber which helps in regulating blood sugar and as well prevents cancer. They also contain vitamins and minerals.
Ingredients
3 cups of rice.
1 cup of black-eyed Beans.
3 sachet of tomato paste.
Stock and dried fish
You can use goat meat if you have it (optional).
1bulbs of white onion and 1 bulb of red onion.
2 hands full of ground crayfish.
Fresh tomatoes and pepper.
Vegetable oil.
Curry powder, thyme, garlic, and green pepper.
Seasoning cubes and salt
Procedures
Beans: Parboil the beans, wash then cook till tender. Add salt and one cube of seasoning cubes then cook for about 12 minutes. Bring it down and set it aside.
Stockfish and Dried fish: Wash and debone the dried fish, season them properly then, cook till done.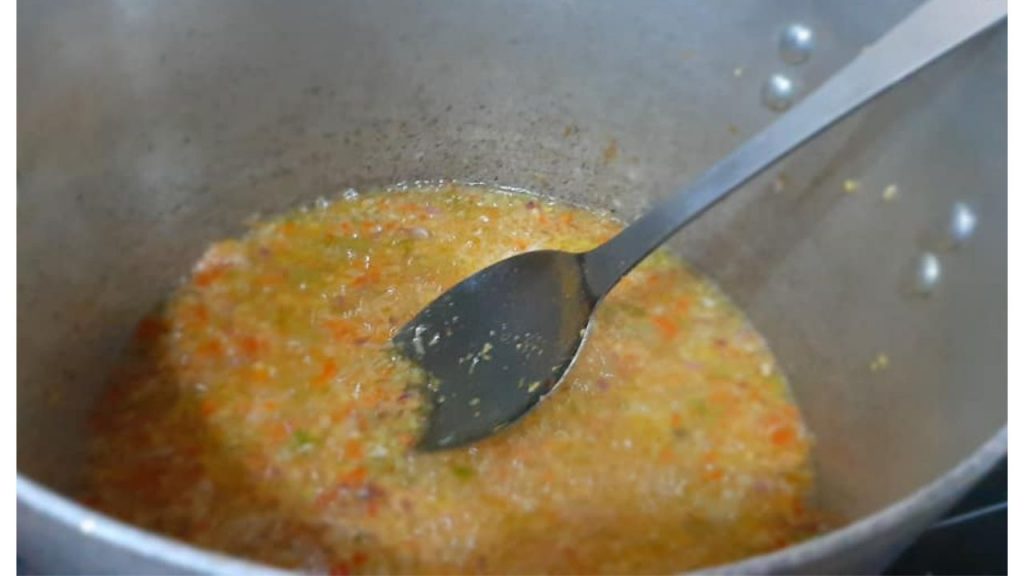 Onion: Peel the onion, wash it then chop it into tiny cubes in a bowl, cover it then, and set aside.
Fresh tomatoes and Pepper: Wash them blend the tomatoes and the peppers together then cover and keep.
Garlic, white onion, and green pepper: peel garlic, and white onion, and wash all of them together with green pepper. Grind them and set them aside.
Cooking Directions
Wash the rice properly at least 3-4 times. Parboil the rice, sieve the water out then rinse the rice 3-4 good times again, then set aside.
Rinse your cooking pot with water, set it on the cooking gas then, allow the water to dry up. Add your cooking vegetable oil heat to medium heat. Add half of the chopped onion, then fry till lightly golden brown.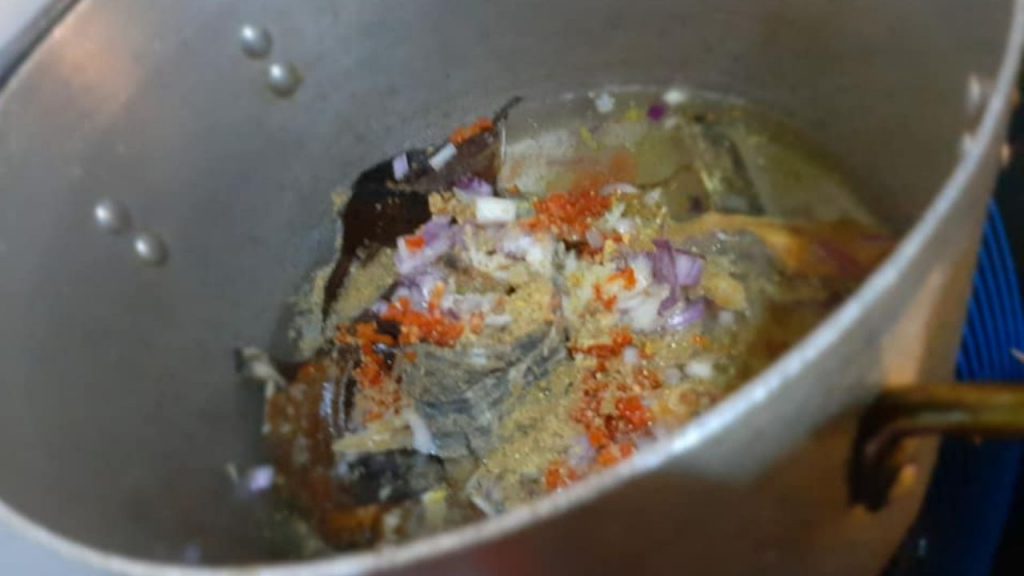 Add the ground garlic, white onion, and green pepper, and keep stirring till fragrant.
Add the tomato paste, then fry till satisfaction. pour in the ground fresh tomatoes and pepper, and stir for about 7 minutes.
Add thyme, and curry powder and stir for another 3mins. pour in your cooked stockfish and dried fish, the ground crayfish add water.
Add seasoning cubes and salt to taste. Cover the pot and allow it to boil.
pour in the rice, cover, and cook till partially done. Add the cooked beans, stir, taste, and adjust seasoning if necessary.
Use low heat and complete the cooking. Come back again and check the food, stir and bring it down.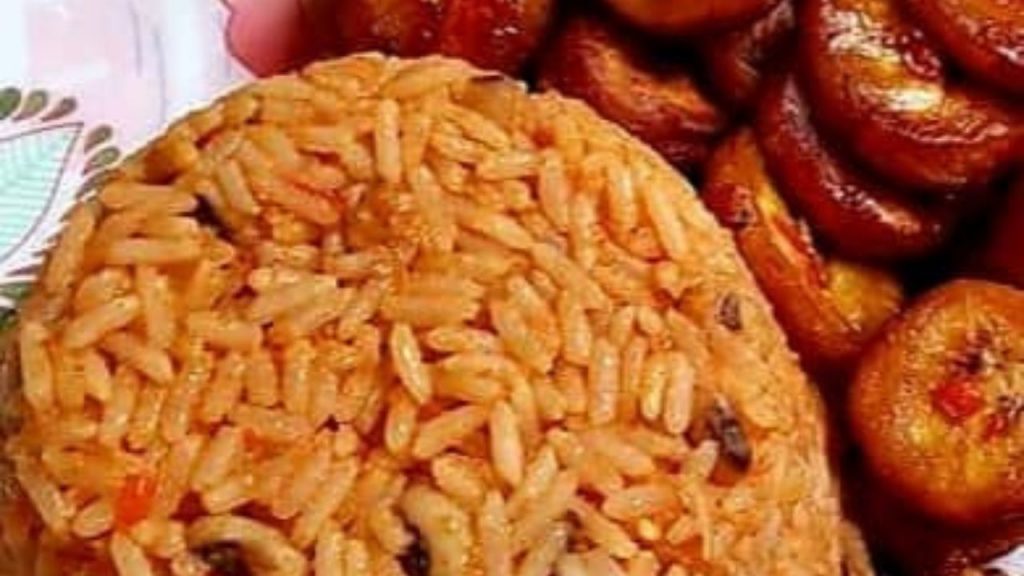 Serve with fried plantain, chilled malt, or exotic drink, and thank us later.
You will also like this
How To Make The Best Plantain Fries In Less Than 15 Minutes | Step By Step Guide.
How to Make an Asian Chicken Marinade in Under Ten Minutes
How To Make Perfect Italian Donuts In Les Time
14 Most Popular French Street Foods For A Foodie 2022
How to cook party jollof rice
How to cook egusi soup frying method
How To Make Cocktail Shrimps In Less Time | Step by Step Guide.
How To Cook Ofada Rice And Stew| Easy Guide
33 Best Chinese Food You Need To Try (2022)
How To Make Nigeria Buns Easy Guide
How To Make Pounded Yam Without Lumps ( Step By Step)
Nigeria Meat Pie Recipe
Seven Easy Steps To Making Your Own Agidi Or Eko
40 Best South Indian Foods To Try In 2022
How To Make Nigeria Pancake | Diet
27 Interesting Types of Bread from Around the World
35 Most Popular Mexican Foods You Should Try in 2022
How To Make Quaker Oats | Step By Step Recipe.
How To Make Correct Ofe Owerri | Step By Step Guide
34 Best Sandwich Recipes Ever In 2022
Frequently Asked Questions
What is it called when you mix beans and rice?
It is clear that when beans and rice are mixed together, it is referred to as "beans and rice". This dish has been around for centuries and can be found in many cultures worldwide.

It is a great source of plant-based protein and is also vegan-friendly. Beans and rice can also be easily adapted to fit any dietary needs and preferences. Furthermore, this dish is incredibly easy to make, making it a popular meal choice for busy individuals.
Are beans good with rice?
It is clear that beans are a great accompaniment to rice. They offer a variety of flavors, textures and nutritional benefits that can enhance any meal. Additionally, they are inexpensive and easy to prepare, making them an ideal choice for busy households.

Furthermore, there are countless wonderful dishes that feature beans and rice together which can help you explore new flavors. Ultimately, beans are an excellent complement to any type of rice dish and can help you create delicious and nutritious meals with ease.
Is it rice and beans or rice with beans?
It depends on the situation and personal preference as to whether you choose to say "rice and beans" or "rice with beans". As Latin American cuisine has become more popular, the language to describe it has adapted accordingly.

However, both versions are valid and depending on your audience one may be more appropriate than the other. Rice and beans is a classic combination that can be used in many different dishes, both savory and sweet.
How long does it take to cook beans in a rice cooker?
Cooking beans in a rice cooker is an easy and efficient way to prepare a delicious meal. Depending on the type of bean and your preferred texture, it can take anywhere from 25 minutes to two hours to cook beans in a rice cooker.

To ensure perfectly cooked beans, remember to soak them overnight before cooking, stir regularly throughout the process, and add more water if needed. With some patience and practice, you will soon become an expert at making delicious bean dishes in your rice cooker.
What goes with rice and beans?
Rice and beans are a combination that can easily become the core of an affordable, healthy, versatile, and delicious meal. With so many variations and accompaniments to choose from, there is something to suit all tastes.

Apart from being nutrient-dense, rice and beans are also economical for those on a budget. Why not give this classic duo a try next time you're looking for an easy meal? Experiment with different ingredients and sides to create unique dishes that will please the whole family.
Can I put beans in my rice cooker?
Rice cookers can be used to cook beans in addition to rice. Cooking beans in a rice cooker is a great way to make large batches of cooked beans in one go, with minimal effort and cleanup.

A few simple steps are all that's needed to ensure that the beans are cooked correctly and taste great. First, add enough water and seasonings to the cooker for the desired level of flavor. Second, pre-soak or quick-soak the beans prior to cooking.
Conclusion
In conclusion,the Nigerian Jollof Rice & Beans Combo is definitely a winner when it comes to African cuisine.
It is a classic combination of two delicious and nutritious ingredients that are sure to fill you up and leave you feeling satisfied. With its rich history, this meal has become the go-to dish for all Nigerians.
Whether it's served with an array of sides or just as it is, this delectable combo can please any palate and make a great addition to any dinner table.