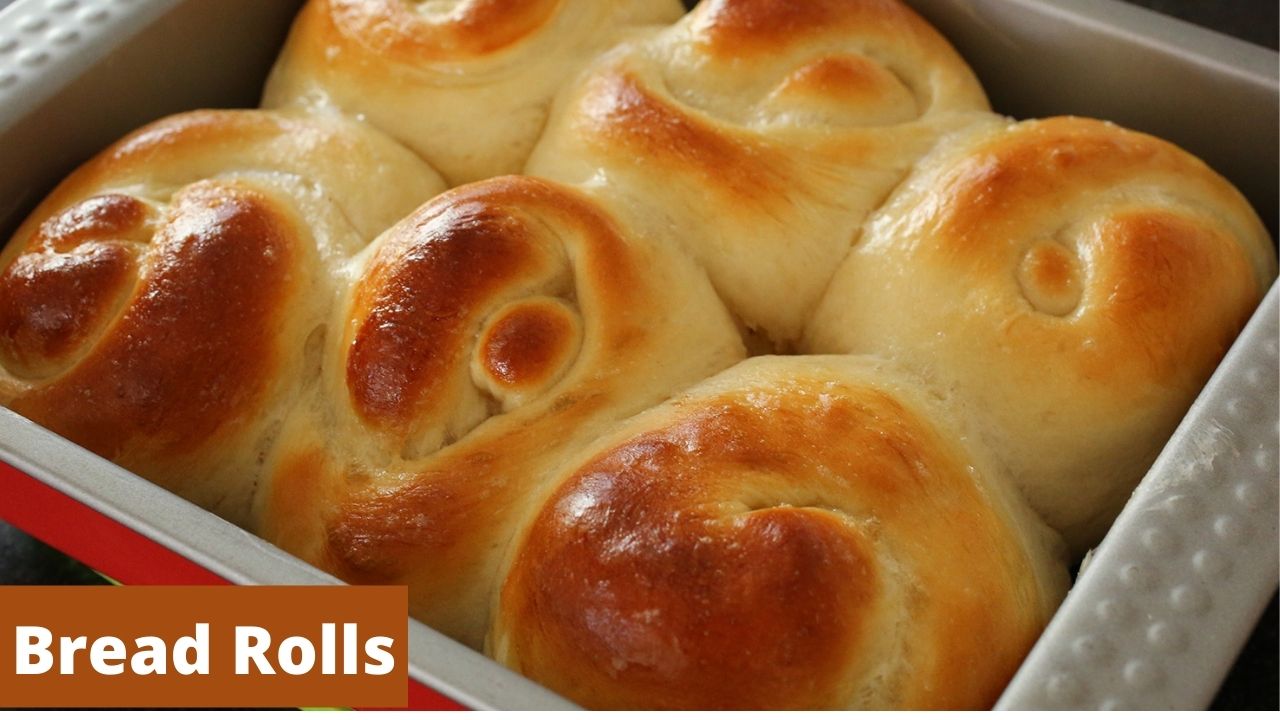 Easy bread buns recipe. Nigerian bread buns are one of the most suitable snacks. Not only that, if combined with well prepared pap (Akamu) Custard, n those cases, the bread is destined to be the supporting actor, no matter what
Bread buns are very flavorful if well prepared especially when eaten hot. In order to enjoy well-made bread buns kindly follow our step-by-step guide here and get quality and savory bread for yourself and your family.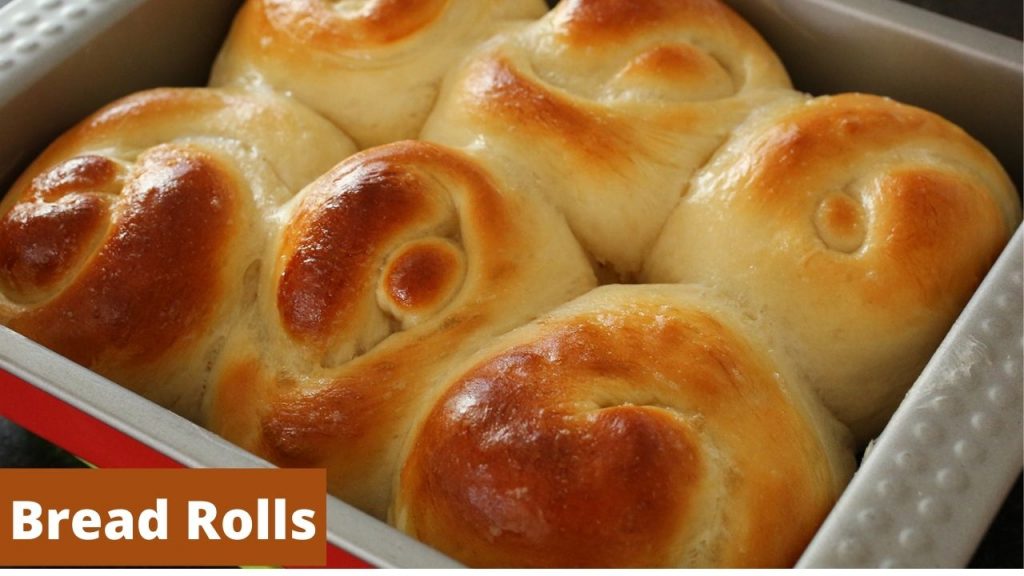 What ingredient makes bread tender?
4cups of bread flour
1/4 cup of bread flour or less for kneading
3tablespoons of melted butter
1tablespoon of active dry yeast
2 large eggs
One more egg for egg wash
1tablespoon salt
1cup of warm milk
1/4 cup of sugar
2 tablespoons of sugar for proofing of yeast
NOTE: All-purpose flour can also be used but bread buns Will achieve a better result. Ensure you use warm milk and cooled melted butter because any hot ingredients can kill the yeast.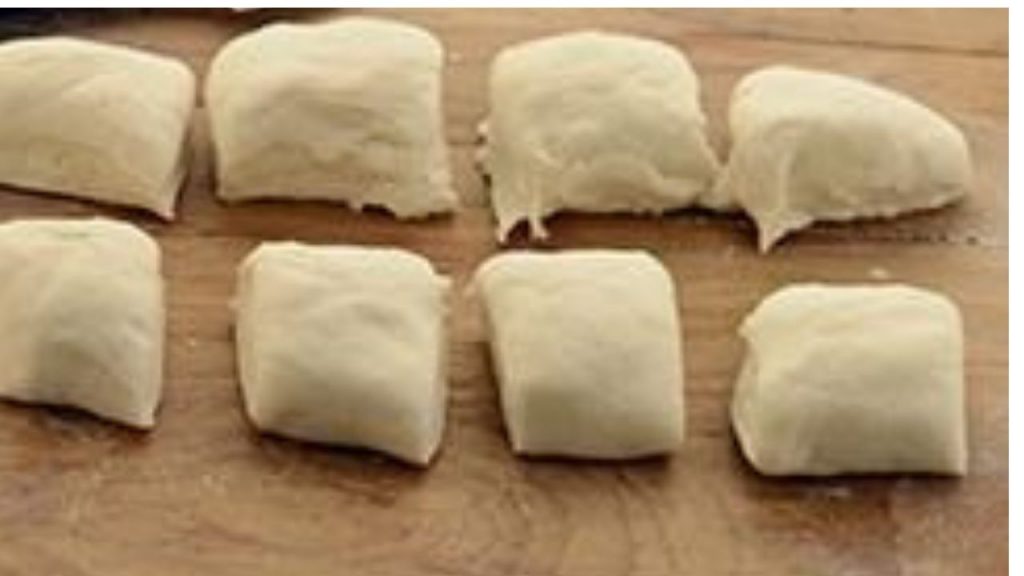 How to make bread buns at home.
proof your yeast. In a separate bowl, mix sugar, yeast, and milk and allow to proof for a few minutes.
ln another separate bowl, whisk your eggs and melted butter together, and keep aside.
Get another clean bowl, add bread flour, sugar, and salt and mix very well. Make a space at the center of the bowl and pour in the mixture of eggs and butter.
Followed by proofed yeast to achieve a thick dough. Remember to scrape the bottom and sides of the bowl while mixing.
How do you make dough buns.
spread a little flour on a flat working surface, place your dough on it and knead the dough by stretching, folding in and out, and pressing it on the working surface with your two hands for about ten minutes or until it's smooth and elastic.
Do not panic much if your dough sticks on your working surface. Simply spread a little flour on the dough and knead again but be careful so your dough doesn't come out hard.
Check if your dough is well kneaded by pressing firmly with a finger to make a hole. If the hole closes up immediately then your dough is well kneaded but if not, knead for more minutes.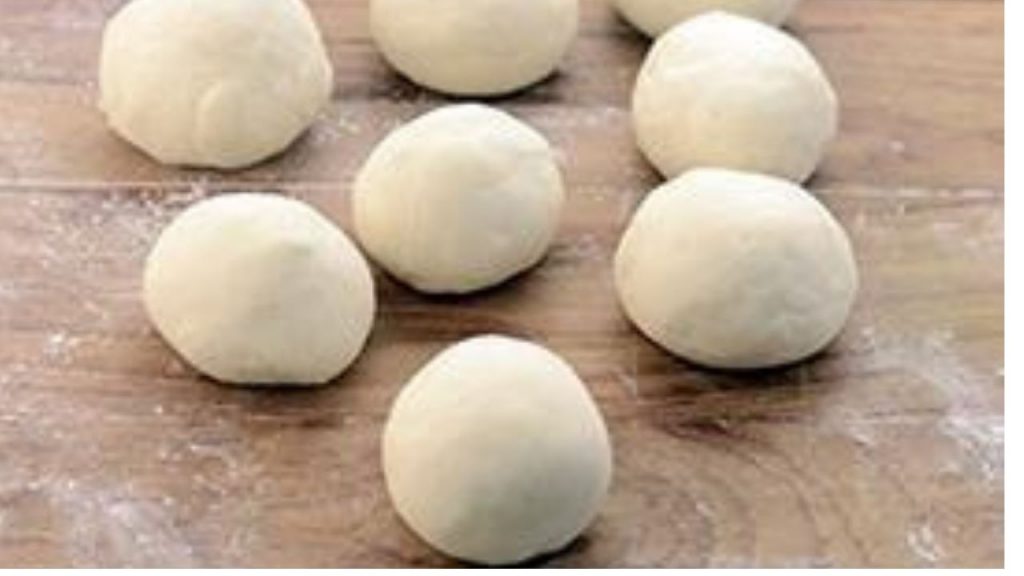 Alternatively ,an electric mixer can do the kneading for you in 7 minutes.
How do I make my bread light and fluffy?
Grease the dough all around with oil and transfer it into a large oiled bowl. This will prevent the surface from forming dry skin.
Cover the bowl with plastic wrap or lid and allow it to rise in a warm place for one hour.
Uncover the dough after one hour and you will not that the dough size is much bigger than before.
Deflate the dough by punching every puffed side until the dough returns to normal.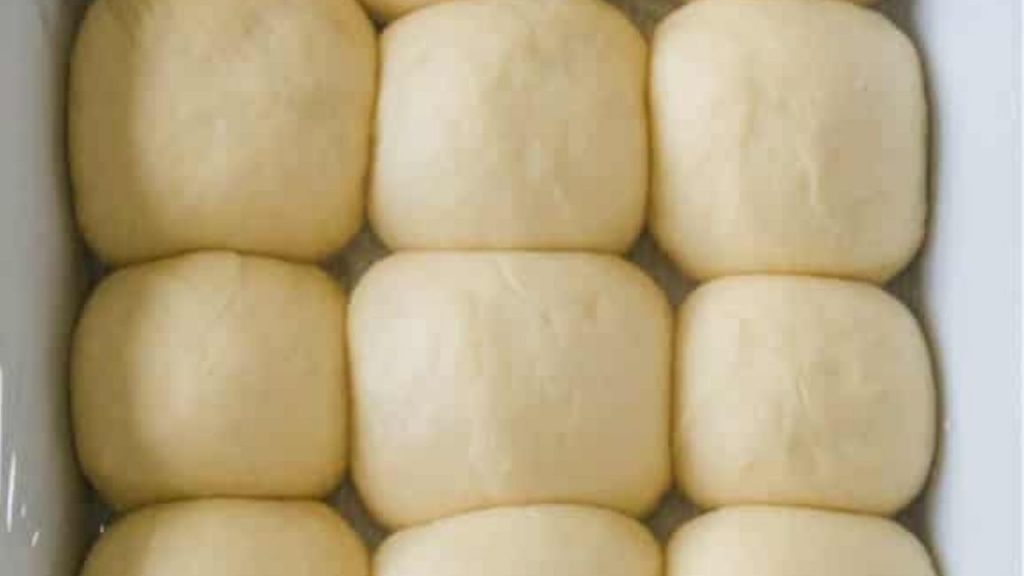 Now, it's time to mould dough into shapes.
For a small bun, cut out a little from the dough and start folding with your hands until it's tight and very round.
For a big bread bun, transfer the dough to a flat working surface and stretch out with a roller divide stretched dough into equal parts with a knife.
Stretch each dough again with a roller and fold it into a thick rectangular shape.
Soft bread rolls recipe.
After molding your dough into shape, grease your baking pan, place floured baking sheet in the baking pan, then place the dough in rolls.
Ensure you make some space between each dough since the dough will rise and fill up the space. Cover with a kitchen cloth or plastic wrap and allow to rise for 30minutes.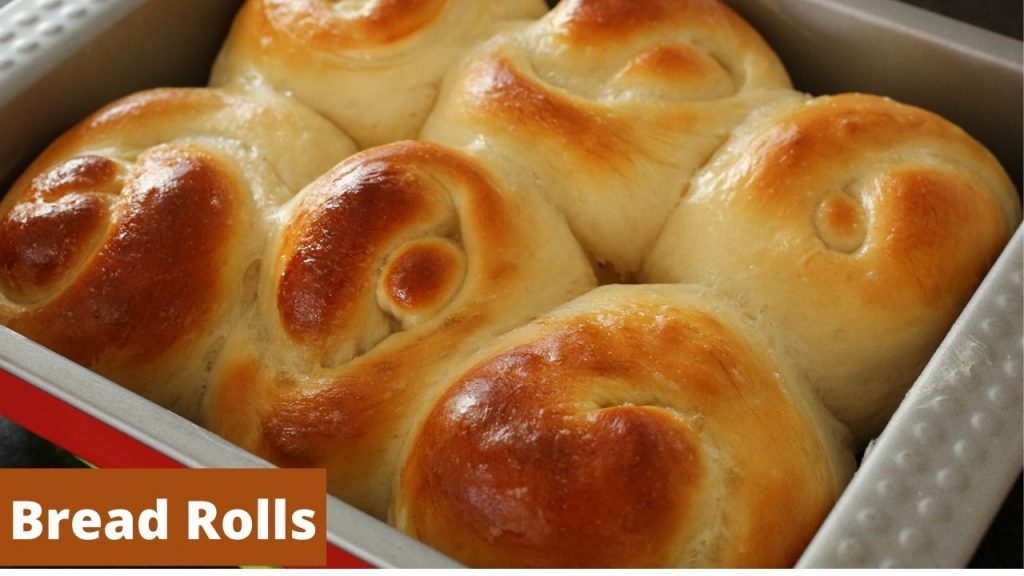 In a separate bowl, make your egg wash (beat the egg with some water or milk together). Then, use a soft brush and rub the surface of each dough with the egg wash. This gives a bright golden color to the bread buns.
Bake in a preheated oven of 180°c for about 18-20 minutes. Well done, your bread buns are ready.
Other recipes you might love to try
Cinnamon Roll Monkey Bread.
Cinnamon roll monkey bread is a delicious and fun take on traditional cinnamon rolls. This sweet treat is perfect for breakfast, dessert, or any time you're in the mood for something indulgent.
The beauty of this recipe lies in its simplicity; it only requires a handful of ingredients and minimal prep work.
To make cinnamon roll monkey bread, start by cutting refrigerated cinnamon roll dough into small pieces.
Then, coat each piece in a mixture of melted butter, brown sugar, and cinnamon. Layer the coated pieces into a greased bundt pan until all the dough has been used up. Bake in the oven until golden brown and bubbly.
Once out of the oven, let your monkey bread cool for a few minutes before drizzling with icing made from powdered sugar and milk.
Conclusion
Instead of you buying from the market, you can now make yours right?. Give it a try and stop settling for less quality. Trust me, it must come out well.
Don't forget to share your experience with us here in the comment section. Ask your questions, like the post, and as well share with your friends if you like our recipe.