Veromart Tom Brown Cereal is 100% natural and organic, the perfect food to wean your baby, growing children, adults, and the aged who deserve to have a healthy and delicious food staple.
Tom Broun contains protein, Calcium, Fibre, etc. It gives your baby the essential nutrients for healthy growth, it is as well a perfect food for diabetic patients.
Many people often ask questions about where they can buy Tom Brown blend in Nigeria. But instead of buying Tom Brown, why not make it yourself at home?
Don't worry we covered you. Below is a step-by-step guide on how to make your own Tom Brown mix from scratch.
What makes up the Tom brown mix is a mixture of cereals (yellow corn, Indian corn, and millet) and pulses (soybeans and peanuts). Cereals and pulses add a variety of nutrients to your baby's health.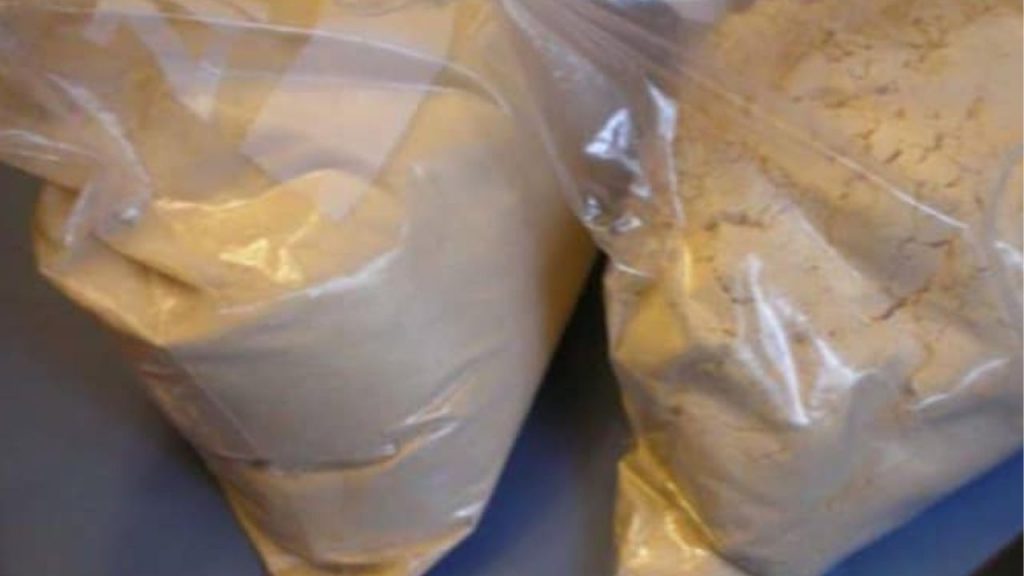 List of ingredients you need while making Tom Brown.
Millet
Guinea corn
yellow corn
Soy
peanut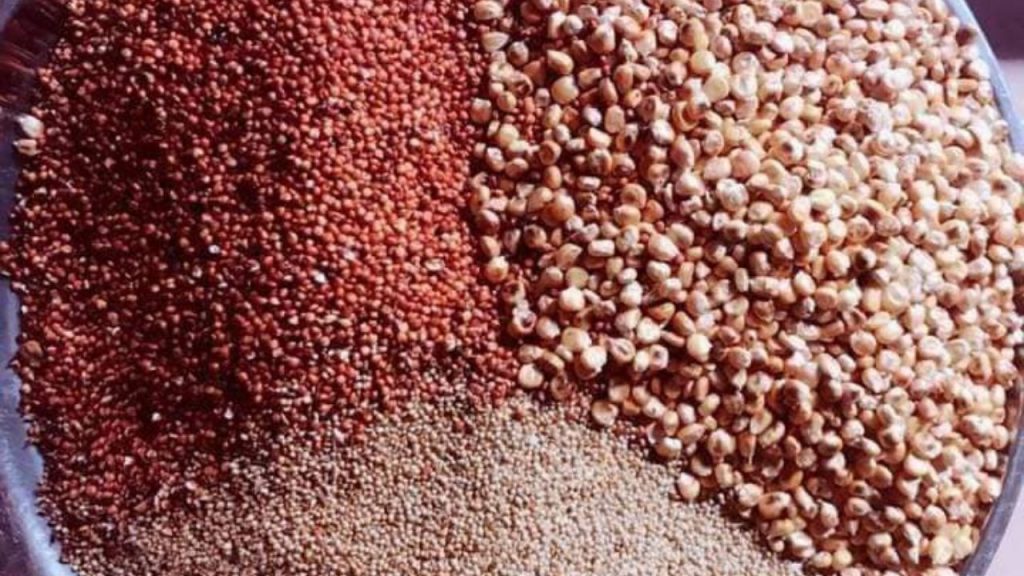 How To Prepare Tom Brown For Your Baby
Buy dried corn from the market, then roast over the fire until golden, and just before it starts to pop like popcorn, remove and let it cool (you can fry the two different types of corn together).
Fry the peanuts (1 Derica is fine depending on how much cereal you are using)Fry the millet and soy. you have to fry everything separately.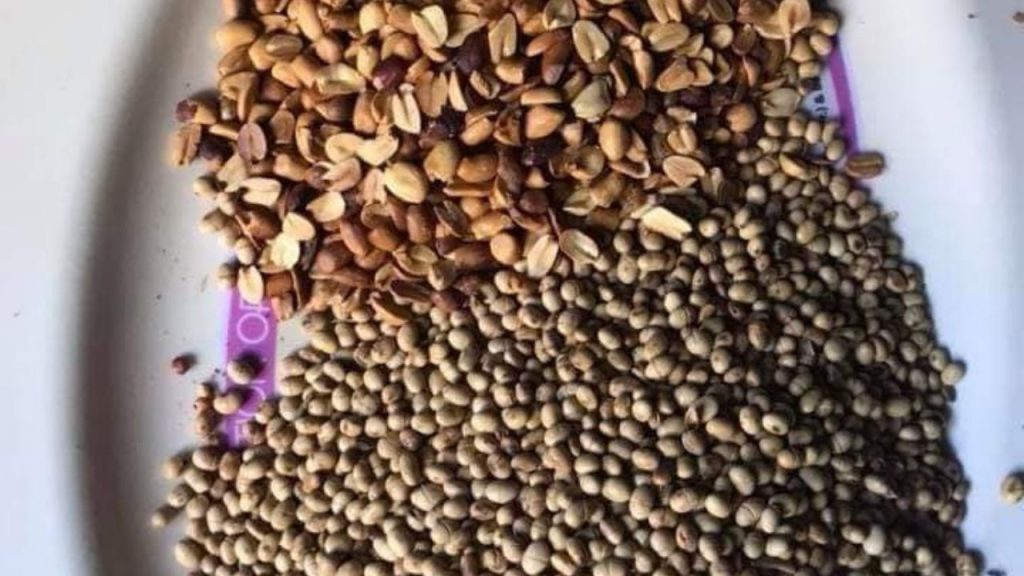 After frying the soybeans, gently grind with a mortar and pestle to remove the stem, below the stem with your mouth. Let everything cool down
Combine all ingredients, if you have a powerful blender you can blend the mixture with your blender, but if not, take it to the local mill to blend.
The mixture must be dry mixed (do not add water!)Your Tom Brown mix is ​​ready! Pour into a dry container and keep it
How to prepare Tom Brown porridge:
It's one thing to make the powder, another is to know how to prepare it so that it doesn't get lumpy, the secret to getting a soft and silky porridge is to stir it constantly, especially at the beginning of cooking, as if it were semo).
Put a small pan on the fire, pour some water into it, make a thick brownish mixture with water and pour it into the pan.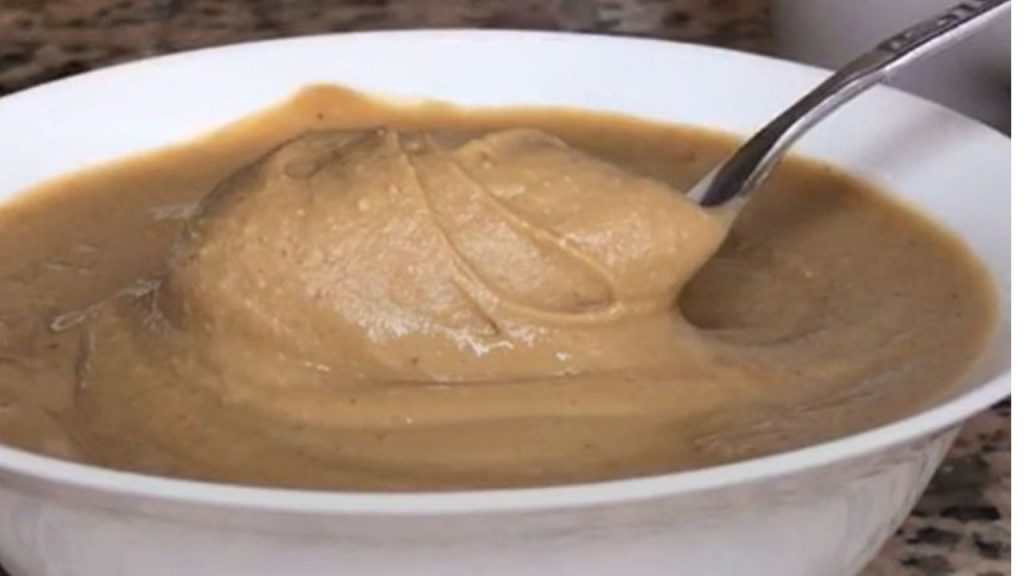 Using a spinning rod, rotate until there is no more lump in the mixture.
Keep turning until thick as cream and looks cooked
The fire should be over medium heat, cook for about 7 minutes until set, cooked through, and smooth. Then serve it with your baby's milk.
You will also like this
How To Make The Best Plantain Fries In Less Than 15 Minutes | Step By Step Guide.
How to Make an Asian Chicken Marinade in Under Ten Minutes
How To Make Perfect Italian Donuts In Les Time
14 Most Popular French Street Foods For A Foodie 2022
How to cook party jollof rice
How to cook egusi soup frying method
How To Make Cocktail Shrimps In Less Time | Step by Step Guide.
How To Cook Ofada Rice And Stew| Easy Guide
33 Best Chinese Food You Need To Try (2022)
How To Make Nigeria Buns Easy Guide
How To Make Pounded Yam Without Lumps ( Step By Step)
Nigeria Meat Pie Recipe
Seven Easy Steps To Making Your Own Agidi Or Eko
40 Best South Indian Foods To Try In 2022
How To Make Nigeria Pancake | Diet
27 Interesting Types of Bread from Around the World
35 Most Popular Mexican Foods You Should Try in 2022
How To Make Quaker Oats | Step By Step Recipe.
How To Make Correct Ofe Owerri | Step By Step Guide
34 Best Sandwich Recipes Ever In 2022
Frequently Asked Questions
How to preserve Tom brown
If you have a beloved Tom brown and want to preserve it for years to come, there are some easy steps you can take. First, regular cleaning is key. Use a damp cloth and gentle soap solution to remove dirt and oils from the surface of the brown.

Afterwards, use a soft dry cloth to buff any remaining moisture off of it. Additionally, store your Tom brown in a cool dry place whenever possible as extreme temperatures can cause fading or cracking over time.

To further protect your item, apply a coat of wax or polish designed specifically for leather items once every 3-6 months. This will help keep the material strong and prevent cracks from forming on its surface over time. In addition to waxing or polishing your item regularly, never forget to condition it as well!
Benefits of Tom Brown for babies
Tom Brown is a traditional herbal remedy that has been used for centuries to help improve the health of babies. It is derived from an ancient Chinese recipe and is known to be effective in providing essential vitamins and minerals, as well as promoting overall physical and mental well-being.
Tom Brown consists of a combination of herbs, fruits, nuts, honey and other natural ingredients that provide nourishment to both newborns and toddlers alike.

The benefits of Tom Brown are vast. It helps strengthen bones by supplying important nutrients such as calcium, magnesium and phosphorus which are essential for healthy bone growth in babies.

It also helps improve digestion, while reducing gastrointestinal discomfort due to its anti-inflammatory properties. The presence of natural antioxidants further aids in protecting against infections while aiding the body's immunity system, keeping babies safe from disease-causing bacteria or viruses.
Benefits of Tom Brown for babies
Begin by soaking the maize overnight in cold water. The next day strain the maize and place in a pot on medium heat. Add enough water to cover the maize completely and let boil until cooked through – this should take around 30 minutes.

Once cooked, remove from heat and leave to cool for 10-15 minutes before stirring in the groundnut paste (optional). Then add plantain that has been peeled, sliced into cubes, and boiled for about 15 minutes until soft.
Can I add milk to my baby Tom Brown
Yes, adding milk to a baby Tom Brown can be a great way to add more nutrition, flavor and texture to the dish. It is important to understand the components of the recipe before choosing which kind of milk and in what quantity you add it.

This will help you make sure that your Tom Brown is cooked properly and that your baby gets all the nutrients they need. Additionally, make sure you use pasteurized milk for safety reasons.
When can I start giving my baby Tom brown
In conclusion,introducing your baby to Tom brown can be a healthy and safe experience for them. It is important to know when the right time is and not rush the process.

You should consult with your doctor before introducing Tom brown into your baby's diet as they will recommend what age and stage of development is suitable. Additionally, it is also important to ensure that your baby has mastered their ability to swallow properly before starting Tom brown.
Conclusion.
In conclusion,making the best Tom Brown baby food is simple and easy. With a few ingredients, you can whip up a delicious and nutritious meal for your little one.
Armed with knowledge of proper food safety and storage, you can make sure that your baby has access to nutrient-rich food that they'll love.
Don't forget that experimenting with new flavors and textures can help your baby explore new tastes. The possibilities are endless! Most importantly, remember to always have fun while cooking for your baby.