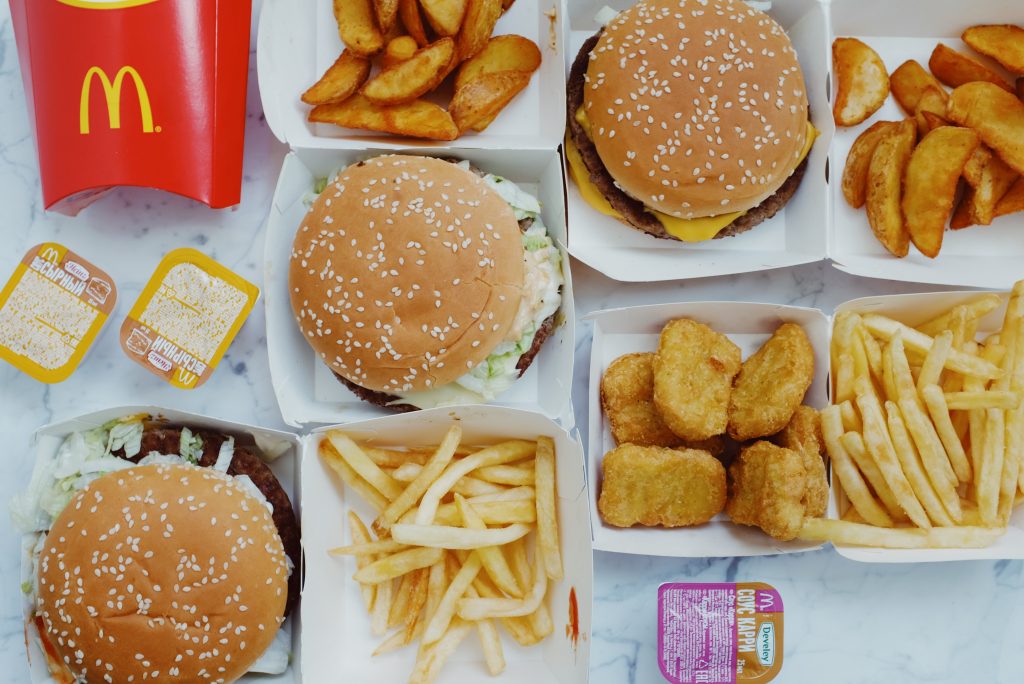 At McDonald's, a realm of delicious and guilt-free dining awaits, offering a remarkable selection of low-calorie McDonalds breakfast options that cater to every mealtime desire.
Contrary to the misconception that fast food and health can't coexist, this article unveils a curated compilation of 15 tantalizing choices, each containing under 350 calories.
Say goodbye to limited healthy options as we delve into the flavorsome world of low-calorie McDonald's wonders, debunking the myth and bringing to light a treasure trove of delectable choices.
In this article, we'll delve into some low-calorie McDonald's breakfast options and the nutritional value that makes them a delectable and balanced choice.
1. Egg White Delight McMuffin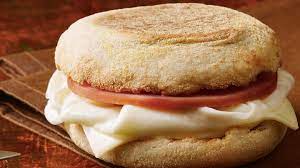 The Egg White Delight McMuffin boasts fluffy egg whites that are a superb source of lean protein, aiding muscle recovery and keeping you feeling satisfied.
The lean Canadian bacon contributes savory flavor and additional protein, while the slice of melted white cheddar adds a creamy touch of calcium.
Enclosed within a toasted whole-grain English muffin, this 250-calorie choice offers a well-rounded blend of protein, complex carbohydrates, and dairy, making it an ideal start to your day.
2. Fruit & Maple Oatmeal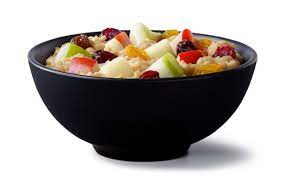 The Fruit & Maple Oatmeal is a nutritional powerhouse. Whole-grain oats provide sustained energy and dietary fiber, promoting digestive health and helping maintain a steady blood sugar level.
Cranberries and apples contribute a burst of antioxidants, vitamins, and minerals, bolstering your immune system. The sprinkle of brown sugar adds a touch of sweetness.
At 290 calories, this low calorie McDonalds breakfast delivers a balanced blend of carbohydrates, fiber, and essential nutrients.
3. Hotcakes with Syrup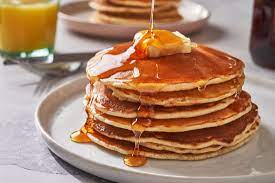 Hotcakes are a comforting breakfast staple. The pancakes are a source of carbohydrates, offering a quick source of energy to kickstart your day.
The light syrup complements the hotcakes, adding a touch of sweetness.
With 330 calories, this choice provides a carbohydrate boost, making it a delightful indulgence that can be savored occasionally.
4. Sausage Burrito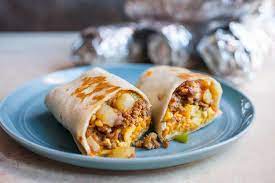 The Sausage Burrito is a dynamic combination of ingredients. The savory sausage contributes protein and flavor, while the fluffy scrambled eggs offer additional protein and essential nutrients.
Peppers and onions provide a dose of vitamins and antioxidants, enhancing the overall nutritional value.
Wrapped in a soft tortilla, this 310-calorie option is a hearty blend of protein, vegetables, and carbohydrates.
5. Fruit 'N Yogurt Parfait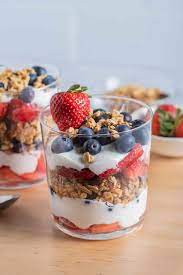 The Fruit 'N Yogurt Parfait offers a harmonious blend of creamy yogurt and fresh fruits.
Yogurt is a rich source of probiotics, which promote gut health, and calcium for strong bones. Strawberries and blueberries infuse the parfait with antioxidants, vitamins, and dietary fiber.
The granola adds a crunchy texture and a touch of whole grains. With 150 calories, this option provides a balanced mix of protein, fiber, and vitamins.
6. Egg McMuffin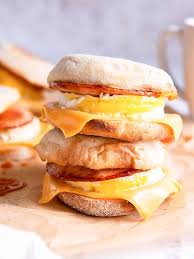 The classic Egg McMuffin features a perfectly cooked egg that contributes protein and essential nutrients, along with lean Canadian bacon for added flavor and protein.
Melted American cheese adds a creamy touch, enhancing the overall taste.
Enclosed within a toasted English muffin, this 310-calorie choice combines protein, dairy, and carbohydrates, making it a satisfying and convenient breakfast.
7. Hash Browns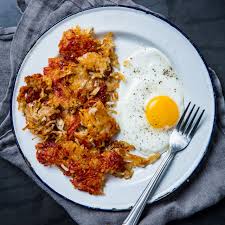 Hash Browns are a crispy delight that complements your meal. Made from potatoes, these bite-sized morsels offer carbohydrates for quick energy release.
At 150 calories, they provide a satisfying crunch without overwhelming your calorie intake. Hash Browns introduce the wholesome goodness of this root vegetable to your breakfast.
Potatoes are a natural source of carbohydrates, offering energy that sustains you throughout the morning.
8. Sausage McMuffin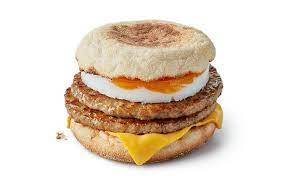 The Sausage McMuffin features a savory sausage patty that contributes protein and robust flavor.
Melted American cheese enhances the taste profile while adding calcium.
Enclosed within a toasted English muffin, this 370-calorie option provides a hearty dose of protein and carbohydrates, making it a fulfilling choice for a satisfying breakfast.
9. Strawberry Banana Smoothie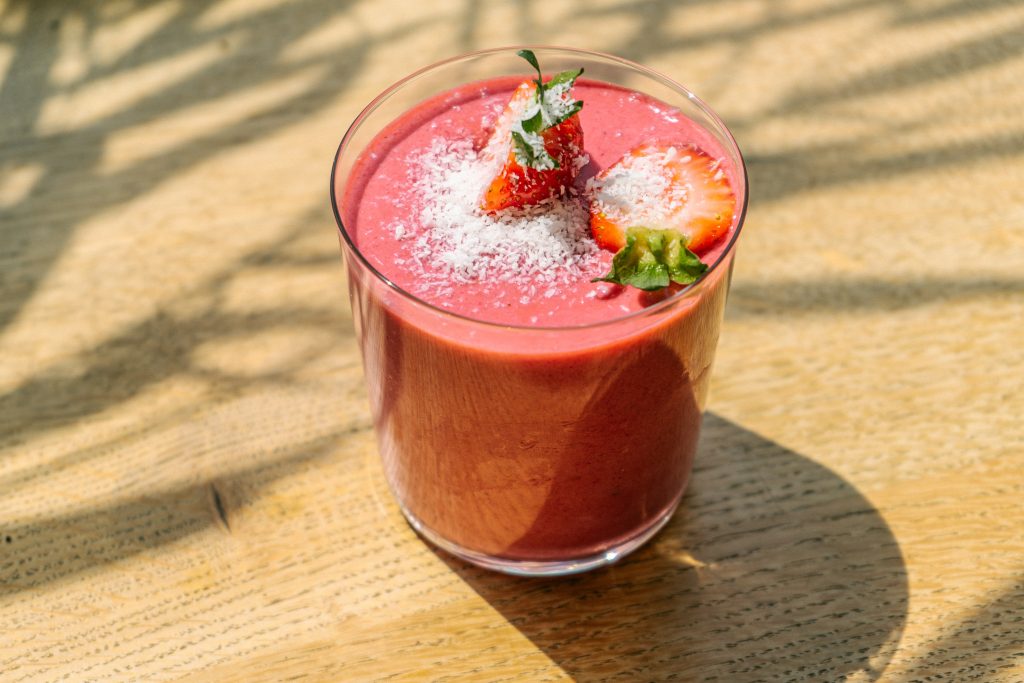 Immerse yourself in the creamy delight of the Low-Calorie Strawberry Banana Smoothie, a refreshingly guilt-free treat that embodies the essence of sunny mornings.
Crafted with the sweetness of ripe strawberries and the velvety texture of bananas, this exquisite blend offers a symphony of flavors and nutrition while keeping calorie counts in check.
The strawberries infuse the smoothie with a burst of vitamin C, antioxidants, and dietary fiber, while the bananas add potassium and natural sweetness without compromising on your calorie goals.
10. Egg White Delight McMuffin without Cheese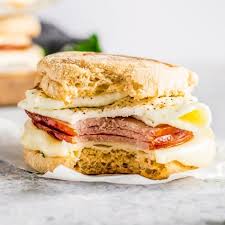 Choosing the Egg White Delight McMuffin without cheese trims the calorie count to 210 while retaining the protein-rich combination of fluffy egg whites and lean Canadian bacon.
This modification offers a lower-calorie option without compromising on essential nutrients. This modified Egg White Delight McMuffin, with its modest 210 calories, provides a balanced blend of protein and carbohydrates.
It's a perfect choice for those looking to enjoy a wholesome breakfast that keeps them energized and satisfied.
By focusing on the lean protein of egg whites and Canadian bacon, you're making a smart nutritional choice that aligns with your health goals.
11. Apple Slices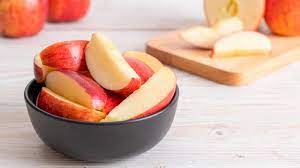 Apple Slices provide a refreshing burst of natural sweetness and are a source of dietary fiber, aiding in digestion and promoting a feeling of fullness.
With only 15 calories, they are a guilt-free addition to your breakfast that brings vitamins and hydration to the table. Apple slices are a wonderful source of dietary fiber, which plays a crucial role in promoting digestive health.
Fiber adds bulk to your diet, aiding in regular bowel movements and preventing constipation.
By including apple slices in your morning routine, you're setting the stage for a day of comfort and wellness.
12. Iced Coffee with Sugar-Free Vanilla Syrup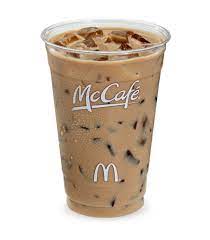 The Iced Coffee with sugar-free vanilla syrup offers a delightful combination of caffeine and flavor without the added sugars.
Coffee provides a modest energy boost, and the sugar-free syrup enhances the taste without contributing extra calories.
At 30 calories, this beverage is a refreshing companion to your morning meal.
13. Fruit & Yogurt Parfait without Granola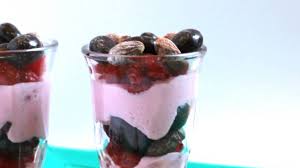 Opting for the Fruit & Yogurt Parfait without granola reduces the calorie count to 80 while preserving the creamy yogurt and fresh fruit medley.
You'll still enjoy the probiotics, vitamins, and antioxidants in a lighter package.
Frequently Asked Questions
What is the lowest calorie breakfast meal at McDonald's?
The lowest calorie breakfast meal at McDonald's would be the Egg White Delight McMuffin.
What is 200 calories at Mcdonalds?
At McDonald's, there are several options for a 200-calorie meal. One option is the Egg McMuffin, which contains 300 calories. Another option is a plain hamburger, which contains approximately 250-260 calories.
What is the healthiest thing to eat at McDonald's?
One of the healthiest choices on their menu is the classic hamburger. It contains a lean beef patty, which provides protein, along with lettuce, tomato, and pickles for added nutrients.
Is McDonald's healthier than KFC?
Both McDonald's and KFC have introduced healthier menu items in recent years, such as grilled chicken options and salads. However, it is worth noting that both chains still offer high-calorie, high-fat items like burgers and fried chicken.
Are McDonald's burgers healthier than fries?
When comparing the healthiness of McDonald's burgers and fries, it is important to consider various factors.
In terms of calorie content, a typical McDonald's burger generally contains more calories than a serving of fries. However, the nutritional value differs between the two.
Burgers typically provide some protein from the meat patty and may include lettuce, tomato, and cheese for added nutrients.
On the other hand, fries are high in unhealthy fats and sodium due to deep frying.
Is Mcdonalds healthy in any way?
While McDonald's is often associated with unhealthy fast food options, there are a few ways in which it can be considered healthy.
Firstly, McDonald's offers a variety of salads and grilled chicken options that can provide a decent amount of nutrients.
These menu items can be a good source of protein and fiber if chosen wisely.
Also, McDonald's has made efforts to reduce the sodium content in their food and offer healthier alternatives for children's meals.
Can I eat McDonald's fries on a diet?
Yes, you can eat McDonald's fries on a diet, but it is important to do so in moderation and consider their nutritional content.
McDonald's fries are high in calories and fat due to the deep-frying process, which can contribute to weight gain if consumed excessively.
Which McDonald's burger has the least calories?
The McDonald's burger with the least calories is the Hamburger.
It contains 250 calories, making it a better option for those looking to watch their calorie intake.
The Hamburger consists of a beef patty, pickles, onions, ketchup, and mustard on a regular bun.
Related Articles
McDonald's Chicken Big Mac is returning
McDonald's Closes American Offices Ahead Of Layoffs
Top 20 Low Sodium Fast Food In 2023
30 American Breakfast Food List 2023
7 Healthy Breakfast Foods That Raise Blood Sugar
Top 60 Fast Foods Chains in America 
Conclusion
As you navigate the realm of low-calorie breakfasts at McDonald's, remember that every choice you make aligns with your journey towards health and vitality.
These options empower you to enjoy the most important meal of the day without compromise, proving that delicious and nutritious can harmoniously coexist.
So, embrace the symphony of flavors, textures, and nutritional benefits that McDonald's has to offer, and embark on your own flavorful journey towards a vibrant morning routine.