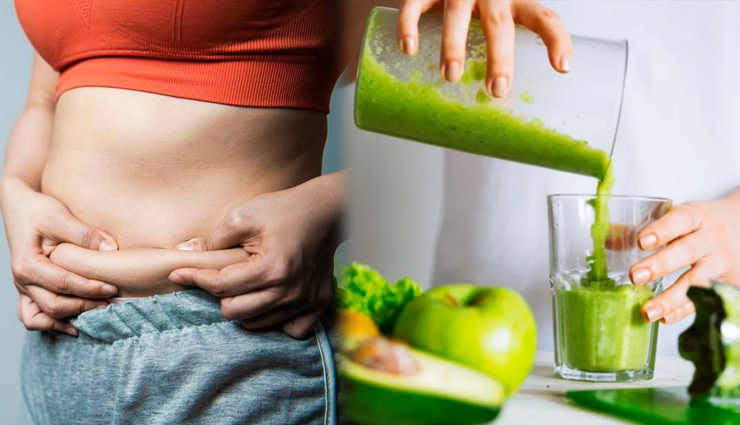 Losing belly fat can often feel like an elusive goal, requiring a combination of dedication, lifestyle adjustments, and a bit of magic.
However, what if we told you that a simple and delicious solution might be found right in your glass? Welcome to our exploration of the intriguing world of belly fat-burning drinks.
In this article, we'll delve into the innovative concept of using beverages to assist in the battle against stubborn belly fat.
Get ready to sip your way to a healthier you as we uncover not one, but 15 carefully selected drinks that are not only flavorful but also have the potential to enhance your body's natural fat-burning processes.
From revitalizing teas to refreshing infusions, we've got your ultimate guide to beverages that might just hold the key to unlocking a trimmer waistline.
What is Belly Fat?
Belly fat, scientifically known as visceral fat, isn't just an aesthetic concern; it's a complex and potentially harmful aspect of our body composition.
Unlike subcutaneous fat that's found just beneath the skin, belly fat accumulates deep within the abdominal cavity around vital organs like the liver, pancreas, and intestines.
This unique location makes it metabolically active and capable of releasing hormones and inflammatory substances that can contribute to a range of health issues, including insulin resistance, type 2 diabetes, cardiovascular disease, and even certain cancers.
Furthermore, belly fat is notoriously resistant to conventional weight loss methods, making it a persistent challenge for many individuals striving for a healthier physique.
Understanding the mechanisms behind belly fat accumulation and finding effective strategies to reduce it is crucial not only for achieving a toned midsection but also for promoting overall well-being.
Drinks that burns belly fat.
Green Tea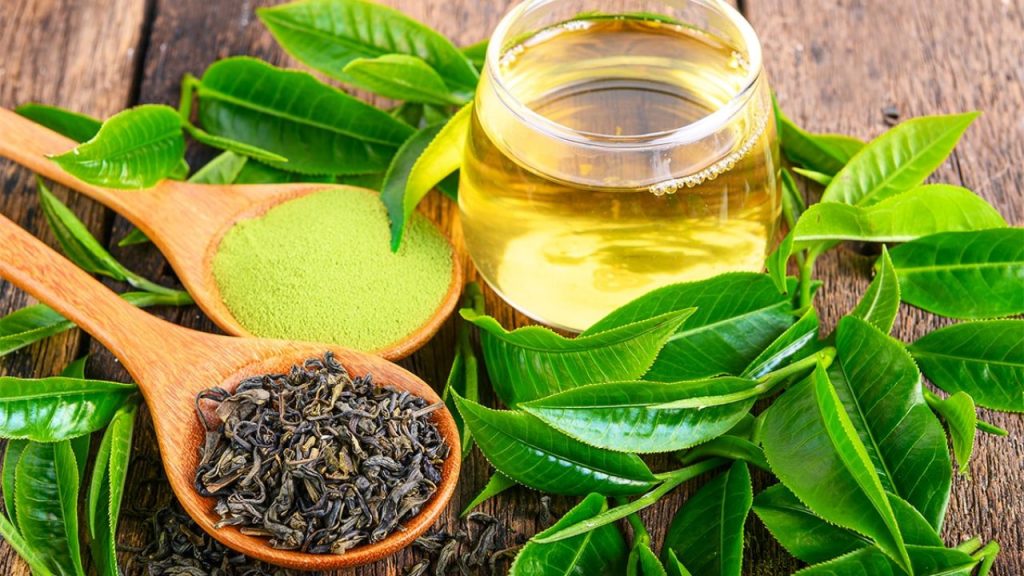 The natural compounds found in green tea, particularly catechins, are believed to enhance metabolism and promote fat oxidation.
A simple recipe involves steeping green tea leaves in hot water, releasing these beneficial compounds.
Catechins, antioxidants that aid in thermogenesis, are thought to increase calorie expenditure by encouraging the body to burn more energy.
By incorporating this elixir into your routine, you may experience a gradual boost in metabolic activity, which can contribute to the reduction of belly fat over time.
Lemon Water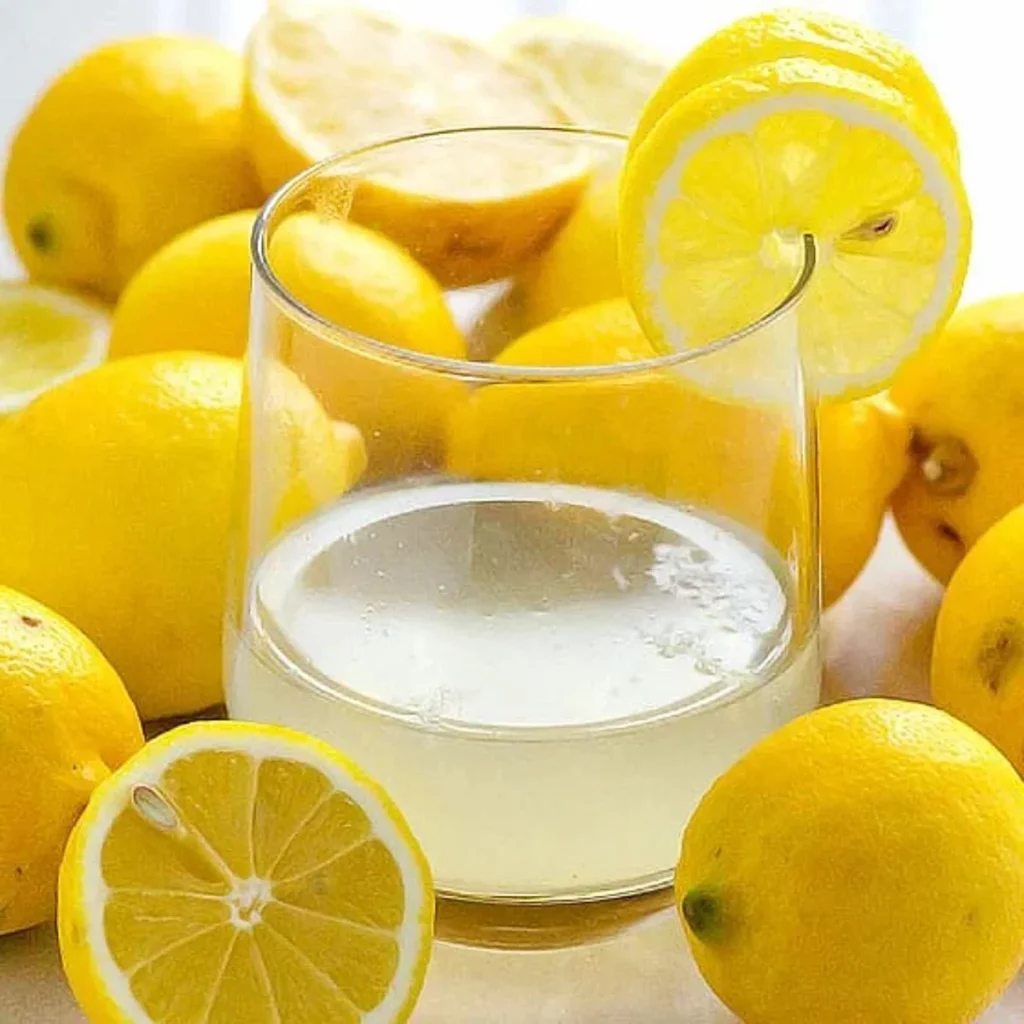 One of the simplest and most effective drinks for supporting potential belly fat reduction is water with lemon.
Squeezing fresh lemon juice into water provides a dose of vitamin C, which supports the body's natural detoxification processes.
Vitamin C also enhances the absorption of certain minerals and contributes to overall well-being.
The tartness of lemon-infused water can make drinking water more enjoyable and encourage hydration.
While not a direct fat burner, regularly consuming water with lemon offers a practical and refreshing way to support digestion, hydration, and a balanced diet conducive to belly fat management.
Ginger Tea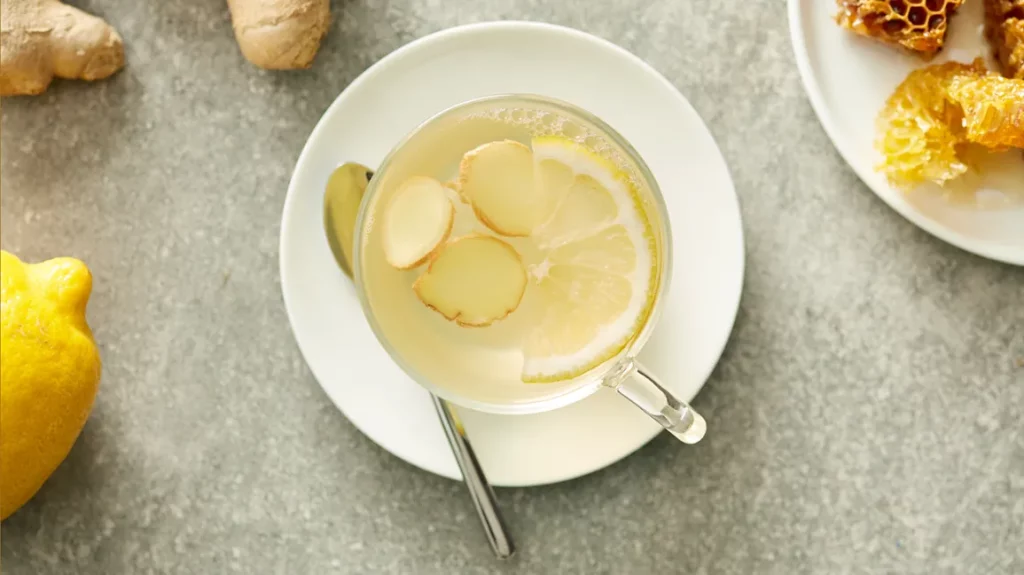 Known for its anti-inflammatory properties, ginger tea can help reduce bloating and boost metabolism.
Ginger tea, brewed by steeping fresh ginger slices in hot water, is a flavorful beverage known for its potential to support digestion and contribute to belly fat reduction.
Ginger contains gingerol, a bioactive compound with anti-inflammatory and digestive benefits.
When infused in hot water, ginger releases its therapeutic compounds, which can help soothe the digestive tract, alleviate bloating, and promote better metabolism.
By fostering a healthy gut environment and aiding digestion, ginger tea indirectly supports weight management efforts.
Sipping on a warm cup of ginger tea offers a comforting way to incorporate this beneficial root into your routine while potentially aiding in the reduction of belly fat over time.
Infused Water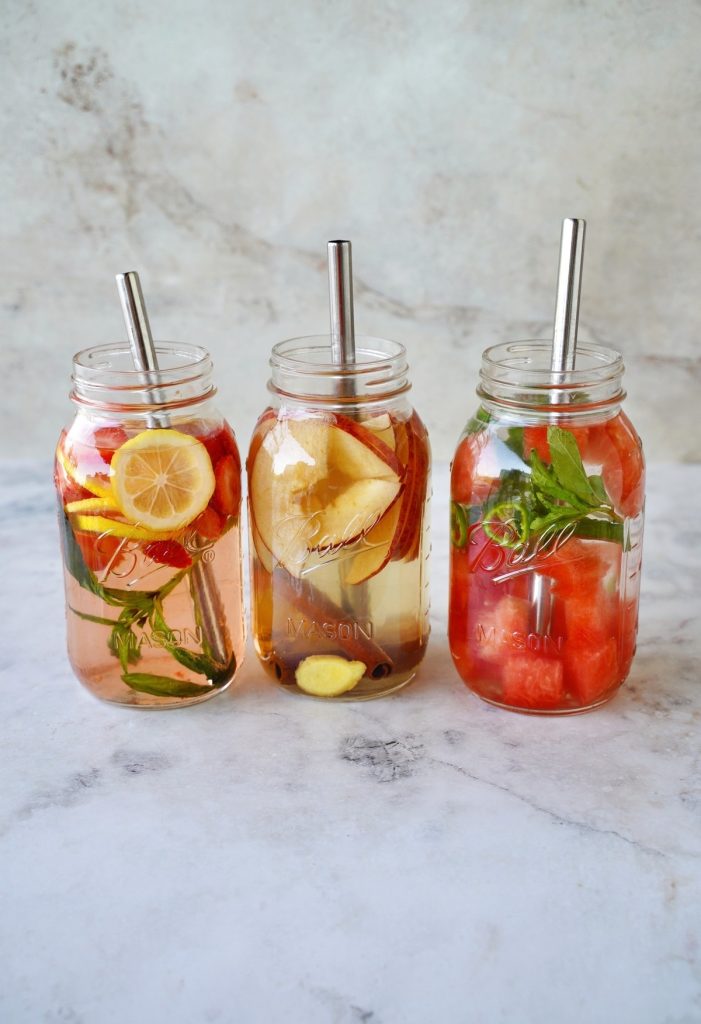 Elevating your hydration game, fruit-infused water combines slices of berries, citrus, and sprigs of herbs with water.
Berries provide antioxidants and a touch of natural sweetness, while herbs like mint or basil add flavor without added sugars.
Staying hydrated is essential for maintaining metabolism and supporting digestion, both of which play vital roles in weight management.
By consistently consuming this refreshing drink, you encourage a feeling of fullness and control over appetite, potentially aiding in belly fat reduction.
Protein Shakes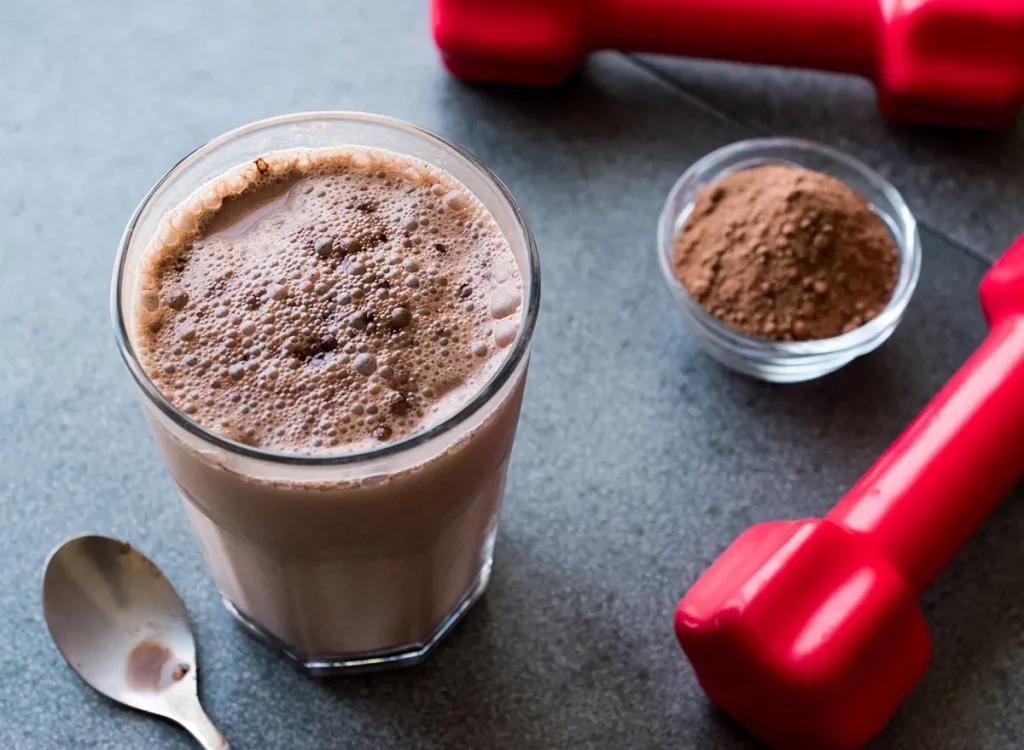 Crafting a protein shake involves blending protein powder (whey, plant-based, etc.) with a liquid base such as water or milk.
Protein is essential for muscle repair and growth, and the energy required for protein digestion can marginally boost metabolism.
Protein also promotes a feeling of fullness, potentially leading to reduced calorie intake. In addition, the inclusion of healthy fats, fruits, and vegetables can further enhance the nutritional value of these shakes.
Protein-rich shakes promote muscle growth and help curb appetite, supporting your overall weight loss efforts.
Apple Cider Vinegar Drink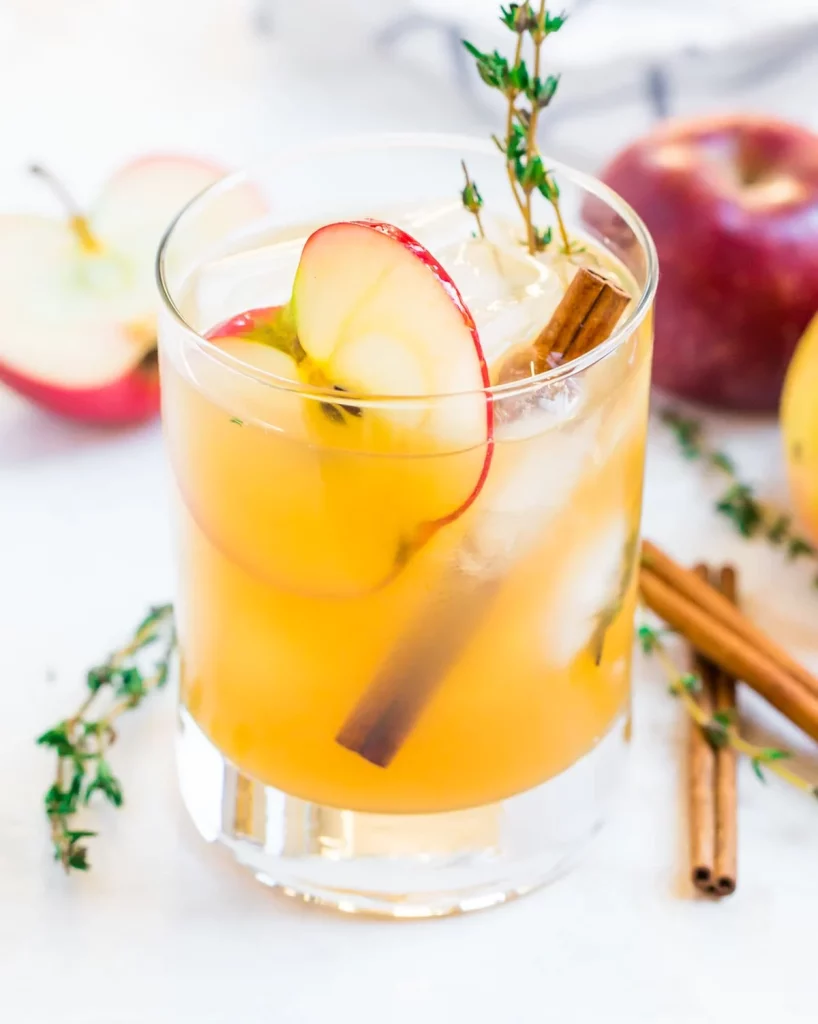 Combining apple cider vinegar with water is thought to offer various health benefits, including potential support for weight management.
Apple cider vinegar is believed to help regulate blood sugar levels and induce a sense of fullness, potentially reducing the likelihood of overeating.
A teaspoon or two of apple cider vinegar mixed with water can be enhanced with a drizzle of honey for sweetness.
Although not a direct fat burner, integrating this drink into your daily routine could contribute to healthier eating habits and better weight control.
Herbal Teas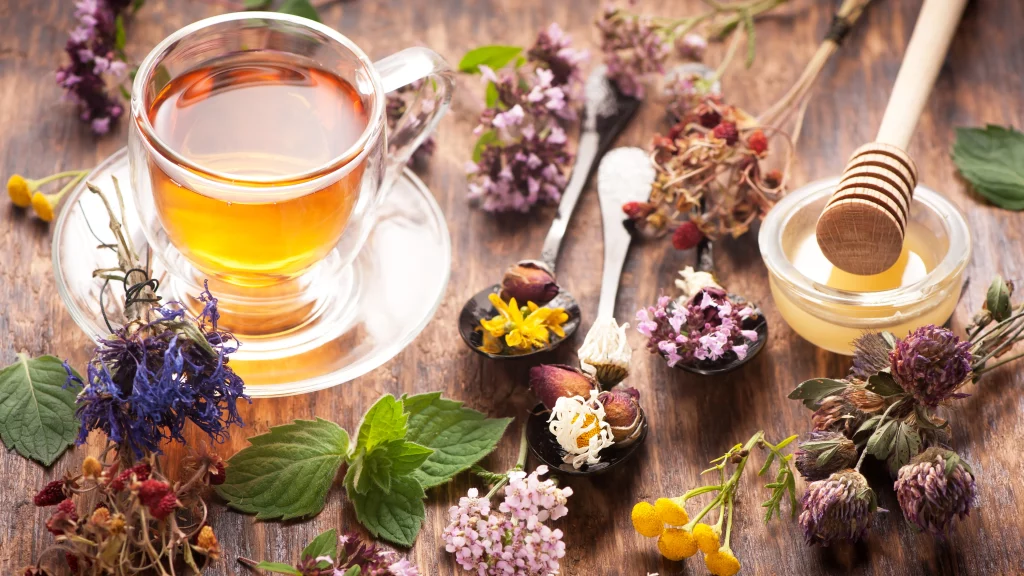 Herbal teas like peppermint, chamomile, and dandelion are celebrated for their digestive benefits.
Peppermint's soothing properties alleviate discomfort, while chamomile promotes relaxation.
Dandelion acts as a diuretic, reducing water retention. Crafting these teas involves steeping the respective herbs in hot water.
By embracing their flavors and effects, you encourage better digestion and reduced bloating, both of which contribute to a flatter belly and overall well-being.
Detox Elixirs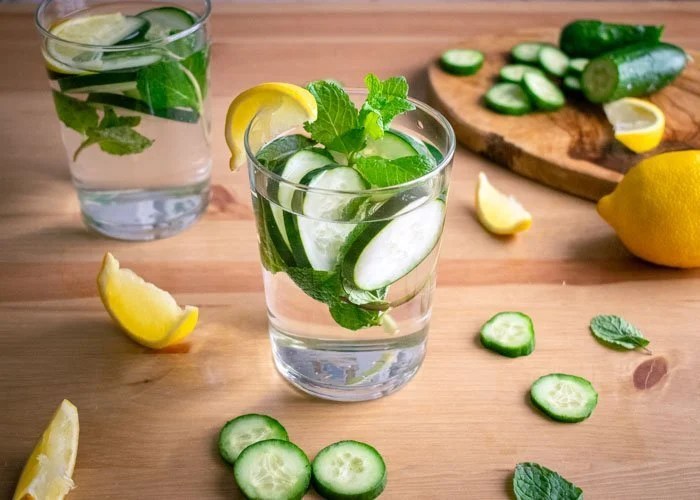 Blending ingredients like cucumber, mint, and lemon in water creates a hydrating elixir with potential detoxification benefits.
Cucumber's high water content promotes hydration, mint supports digestion, and lemon's vitamin C aids detox processes.
The synergy of these components supports metabolic function and digestion.
Although not a direct fat burner, consuming these elixirs can facilitate waste elimination and better nutrient absorption, essential aspects of a healthy weight management journey.
Drinks infused with ingredients like cucumber, mint, and aloe vera can help detoxify the body and support weight loss.
Coconut Water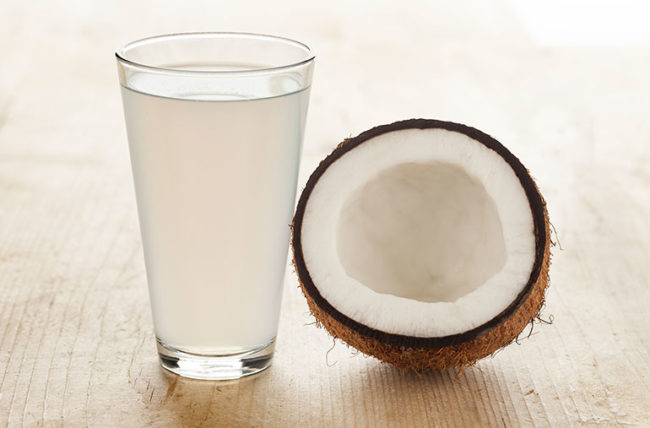 Rich in electrolytes and natural sugars, coconut water can help maintain hydration and curb cravings.
Electrolytes are crucial for maintaining fluid balance, necessary for digestion and metabolism.
Additionally, the electrolyte-rich nature of coconut water can potentially prevent overeating.
While not designed solely as a belly fat burner, incorporating coconut water into your daily routine can contribute to overall weight management and healthy fluid intake.
Kombucha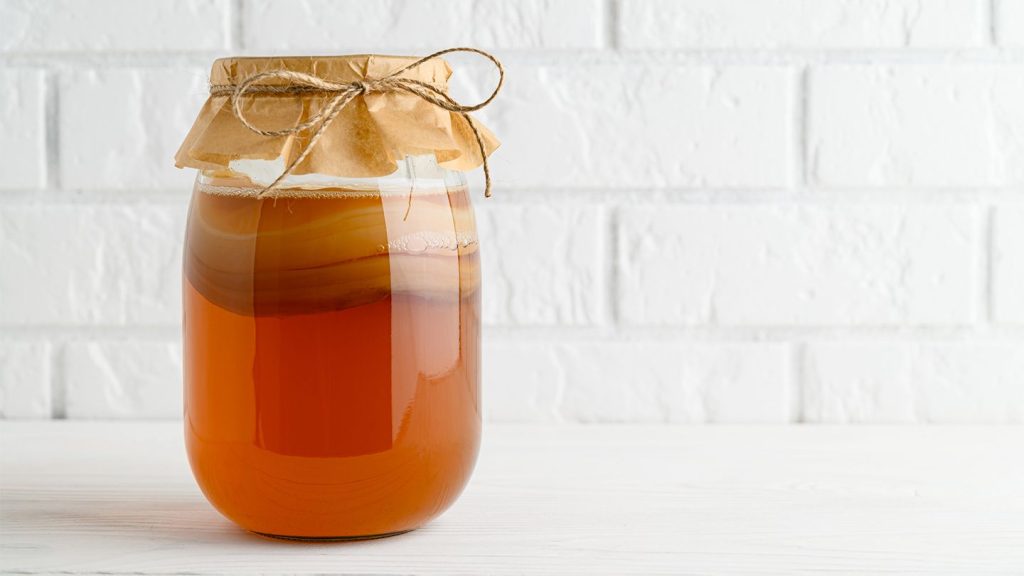 A fermented tea, kombucha is known for its probiotic content that supports gut health.
Fermentation produces beneficial compounds that may enhance metabolism and nutrient absorption.
By cultivating a healthy gut environment, kombucha indirectly promotes better digestion and potentially aids in weight management.
The natural effervescence and range of flavors make it a refreshing alternative to sugary beverages, aligning with a balanced approach to maintaining a healthy weight.
Kefir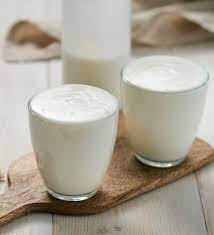 Kefir, a fermented dairy product, contains a diverse array of probiotics, yeasts, and nutrients that support gut health and digestion.
The live cultures in kefir can influence the composition of the gut microbiome, which in turn can affect metabolism and overall well-being.
By providing a consistent source of beneficial microorganisms, kefir can potentially enhance nutrient absorption and digestion, indirectly contributing to belly fat reduction.
Enjoyed as a drink or incorporated into smoothies, kefir is a versatile addition to a balanced diet that supports a healthy gut environment.
Leafy Green Smoothies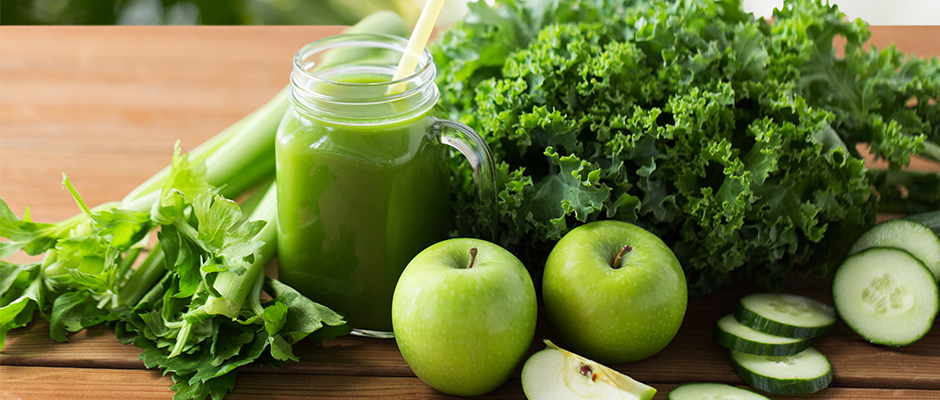 Blending leafy greens with fruits and liquids creates a nutrient-rich drink that supports weight loss and overall health.
Leafy green smoothies, featuring ingredients like spinach, kale, and chard, combined with fruits and a liquid base, offer a nutrient-dense drink that supports and contribute to belly fat reduction.
Leafy greens are rich in vitamins, minerals, and fiber, which aid digestion and promote a feeling of fullness.
The addition of fruits like bananas, berries, and mangoes provides natural sweetness and additional nutrients.
Blending these ingredients creates a beverage that's not only delicious but also a valuable source of antioxidants, fiber, and essential nutrients that support metabolism and overall well-being.
Spice-Infused Drinks
Spice-infused drinks, featuring spices like cayenne, cinnamon, and turmeric, offer a flavorful twist that may also aid in potential belly fat reduction.
Cayenne contains capsaicin, known for its potential to boost metabolism and increase calorie burn.
Cinnamon helps regulate blood sugar levels and can enhance insulin sensitivity.
Turmeric contains curcumin, which has anti-inflammatory properties.
By incorporating these spices into warm water or herbal teas, you create beverages that contribute to efficient digestion, potentially aid in reducing inflammation, and support metabolic processes, all of which play a role in managing belly fat.
Iced Herbal Teas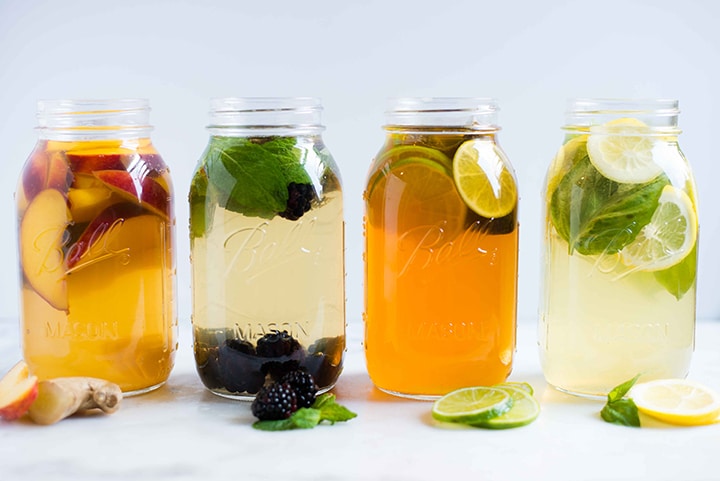 When the weather heats up, iced herbal teas provide a refreshing alternative that can still contribute to potential belly fat reduction.
Herbal teas like hibiscus, mint, and fruit blends offer hydration, antioxidants, and subtle flavors.
Hibiscus tea, known for its tartness, has been linked to reducing the absorption of carbohydrates, potentially influencing calorie intake.
Mint aids digestion and offers a cooling sensation, making it perfect for hot days.
Creating iced versions of these herbal teas gives you a pleasant way to stay hydrated while incorporating potential benefits for weight management.
Mindful Hydration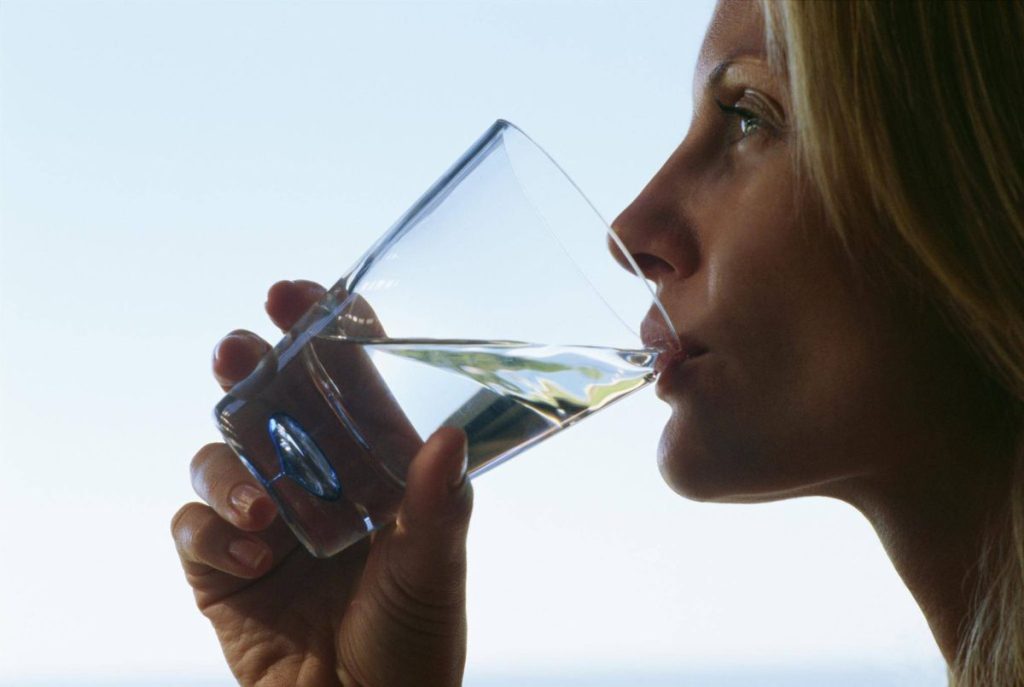 Simply practicing mindful drinking and prioritizing water consumption can help control appetite and support weight loss.
Practicing mindful hydration involves being fully present while drinking water, focusing on the sensations and benefits of each sip.
Mindful drinking encourages you to recognize your body's signals of thirst and fullness, supporting balanced hydration and potentially preventing overeating.
By savoring the act of drinking water and paying attention to your body's cues, you can ensure you're properly hydrated and support healthy digestion.
This mindful approach to hydration complements other efforts for belly fat reduction by promoting intuitive eating habits and fostering a healthy relationship with food and beverages.
Other ways to loose belly fat.
Healthy Diet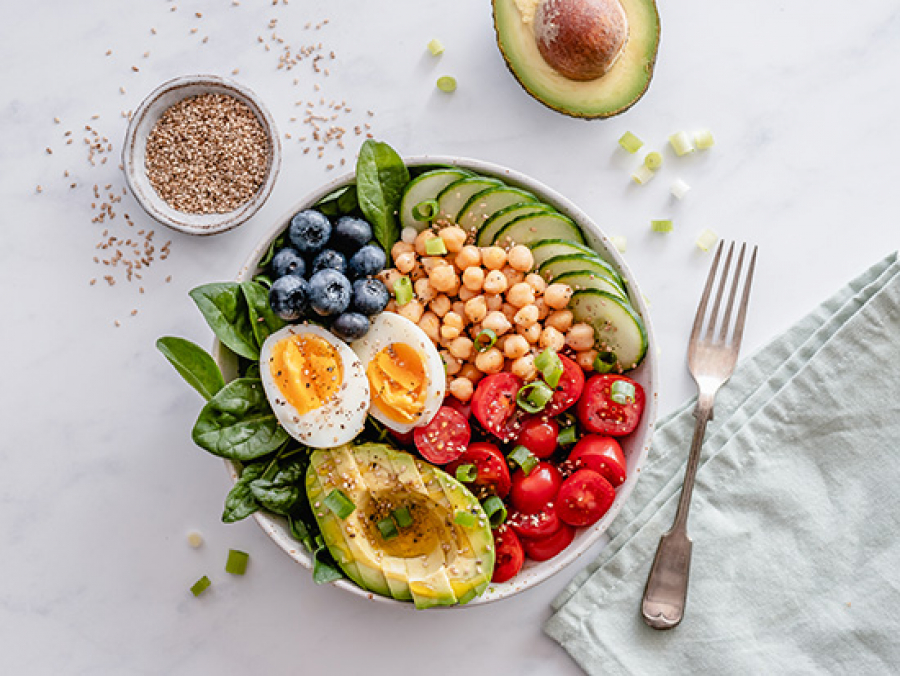 Adopting a balanced and nutritious diet is paramount in shedding belly fat. Focus on whole foods like lean proteins, whole grains, fruits, vegetables, and healthy fats while reducing processed foods, sugary snacks, and excessive carbohydrates.
Exercise Regularly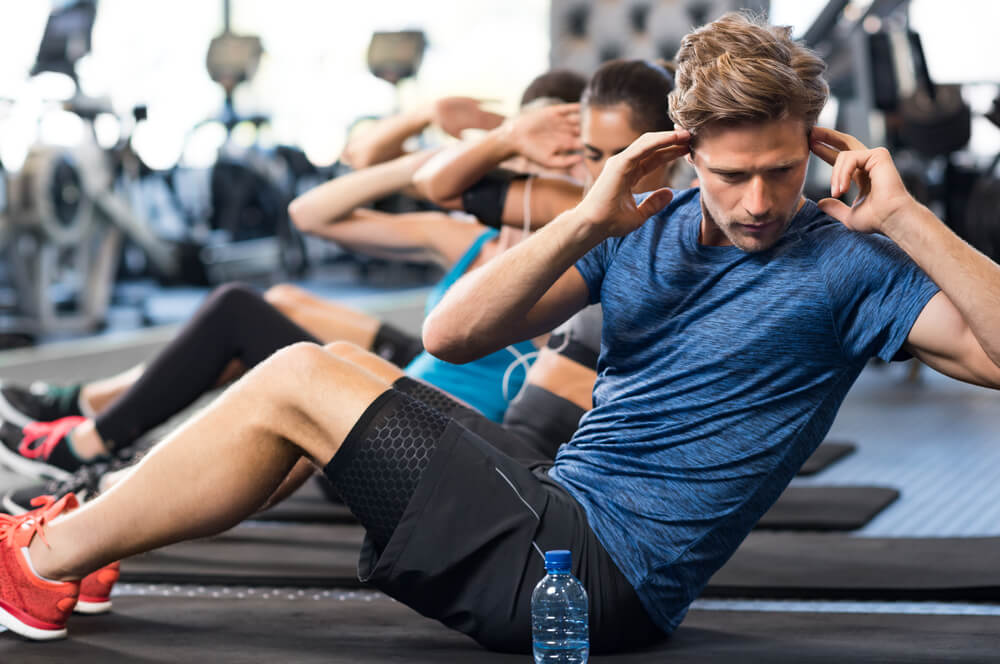 Engaging in both cardiovascular exercises (like running, swimming, or cycling) and strength training (such as weightlifting) can contribute to overall fat loss, including in the abdominal region.
High-Intensity Interval Training (HIIT)
HIIT involves alternating between intense bursts of exercise and short recovery periods. This technique has shown to effectively burn calories and boost metabolism, aiding in fat reduction.
Adequate Sleep
Prioritize getting 7-9 hours of quality sleep each night. Poor sleep can disrupt hormonal balance, leading to weight gain, including belly fat.
Stress Management
Chronic stress can contribute to weight gain, particularly around the belly. Incorporate relaxation techniques like meditation, yoga, or deep breathing to manage stress.
Fiber-Rich Foods
Foods high in fiber, such as whole grains, legumes, and vegetables, promote a feeling of fullness, which can aid in controlling appetite and reducing calorie intake.
Portion Control
Be mindful of portion sizes to avoid overeating. Even healthy foods can contribute to weight gain if consumed excessively.
Mindful Eating
Eat slowly and pay attention to your body's hunger and fullness cues. This practice can prevent overeating and improve digestion.
Avoid Liquid Calories
Sugary drinks and high-calorie beverages can add up quickly. Opt for water, herbal tea, or other low-calorie drinks instead.
Reduce Alcohol Consumption
Alcohol consumption can contribute to weight gain, especially in the abdominal area. Limiting alcohol intake can aid in fat loss.
Get Professional Guidance
Consulting a registered dietitian or a fitness expert can provide personalized guidance tailored to your specific needs and goals.
Consistency
Consistency is key when it comes to weight loss. Make gradual, sustainable changes to your lifestyle and stick with them for lasting results.
Remember, losing belly fat requires a multifaceted approach, incorporating dietary, exercise, and lifestyle changes. It's important to focus on overall health and well-being rather than solely fixating on a specific body area. Always consult a healthcare professional before making significant changes to your diet or exercise routine.
Frequently Asked Question
Belly fat burner drink to take before bed?
Enhance your weight loss efforts by trying a belly fat burner drink before bedtime.
This calming blend, often including warm water, lemon, ginger, and a touch of honey, is thought to aid digestion and reduce bloating while promoting fat metabolism overnight.
While it's a pleasant addition to your routine, remember that overall health involves a holistic approach with a balanced diet and exercise. Consult a healthcare professional before making significant changes.
Strongest belly fat burner drink to lose 10kg in 10days?
It's important to approach weight loss in a healthy and sustainable manner, and aiming to lose 10kg in 10 days is not recommended as it could pose serious health risks.
Rapid weight loss can lead to muscle loss, nutrient deficiencies, and other health problems. Instead of focusing on extreme methods, consider adopting a balanced diet, regular exercise, and lifestyle changes that you can maintain over the long term.
Consult a healthcare professional or a registered dietitian before making any significant changes to your weight loss plan to ensure it's safe and appropriate for your individual needs and health status.
Best belly fat burner drink?
While there isn't a single "best" belly fat burner drink, some beverages are believed to support weight loss efforts.
Green tea, for instance, is known for its metabolism-boosting properties due to its catechin content. Lemon water with ginger is thought to aid digestion and reduce bloating.
Apple cider vinegar mixed with water may help with appetite control. However, it's important to remember that no drink can replace a balanced diet and regular exercise when it comes to healthy and sustainable weight loss.
Always consult with a healthcare professional before making any significant changes to your diet or lifestyle.
Which burns the belly faster pineapple or cucumber?
Both pineapple and cucumber are nutritious additions to a balanced diet, but neither has the direct ability to "burn" belly fat.
Pineapple contains bromelain, an enzyme with potential anti-inflammatory benefits, while cucumber is low in calories and hydrating.
However, it's important to understand that weight loss and fat reduction rely on a holistic approach involving diet, exercise, and genetics.
Including pineapple and cucumber as part of a well-rounded eating plan can contribute to overall health, but it's best to consult professionals for personalized weight loss strategies.
What burns fat while you sleep?
Your body's natural metabolism and the calories you've consumed throughout the day contribute to burning fat while you sleep.
Does hot water burn belly fat?
While drinking hot water on its own won't directly burn belly fat, it can potentially help with digestion and hydration, which are factors that may contribute to weight management.

What should I eat at night to lose belly fat?
Choosing light, nutrient-dense options like lean protein, vegetables, and whole grains can support your goal of losing belly fat while promoting satiety and proper digest
How can I get a flat stomach without exercise?
Achieving a flat stomach without exercise typically involves focusing on a balanced, portion-controlled diet, staying hydrated, managing stress, and ensuring quality sleep.
What position should I sleep to lose belly fat?
Sleeping position doesn't directly impact belly fat loss, but sleeping on your back or side can aid in digestion and promote overall comfort for a restful night's sleep.
Does cold water burn belly fat?
Cold water itself doesn't burn belly fat, but it might slightly boost metabolism as your body expends energy to warm it, contributing to overall calorie expenditure over time.
Related Articles
Top 12 Protein Shake Recipes For Weight Loss
23 Worst Cereals to Stay Away From This Year
Crispy Fried Chicken Drumsticks can be delicious.
Top 20 Low Sodium Fast Food In 2023
How to Make a Healthy, Protein, Coffee Smoothie
Conclusion
In conclusion, our exploration of the 15 drinks that have the potential to aid in melting belly fat has uncovered a spectrum of flavorful options to complement your weight loss journey.
From green tea elixirs to infused waters and protein-packed shakes, these beverages offer a delightful way to support your goals.
As you embark on this flavorful adventure, remember that individual responses can vary, so don't hesitate to experiment and discover which drinks resonate most with your body and preferences.
However, it's essential to underscore that no single drink is a magic solution. Sustainable and lasting weight loss requires a holistic approach, encompassing a balanced diet, regular physical activity, adequate sleep, and mindful habits.
By embracing this comprehensive strategy, you'll be on your way to achieving not only a trimmer waistline but also overall well-being.