Exploring the world of fruits is like embarking on a delightful journey of flavors, colors, and nutrients. In this gastronomic adventure, we set our sights on a particular letter: "E".
A seemingly unassuming letter, it introduces us to a realm of succulent treats that are as diverse as they are delicious. Welcome to our exploration of the "Top 10 Fruits That Start With The Letter E".
From the exotic to the everyday, this list encapsulates a range of fruits that often grace our tables but might not always steal the spotlight. Join us as we uncover the vibrant spectrum of tastes and textures that these fruits bring to our palates.
We'll traverse through orchards and groves to discover hidden gems like the enchanting Elderberry, the tropical and tangy Elderfruit, and the crisp and juicy Emu Apple.
These fruits are not only a feast for the taste buds but also a treasure trove of vitamins, minerals, and antioxidants.
So, whether you're a fruit enthusiast looking to expand your horizons or simply curious about the bounty nature has to offer, this compilation promises a juicy revelation of the "E"-studded wonders that grace our world.
1. Elderberry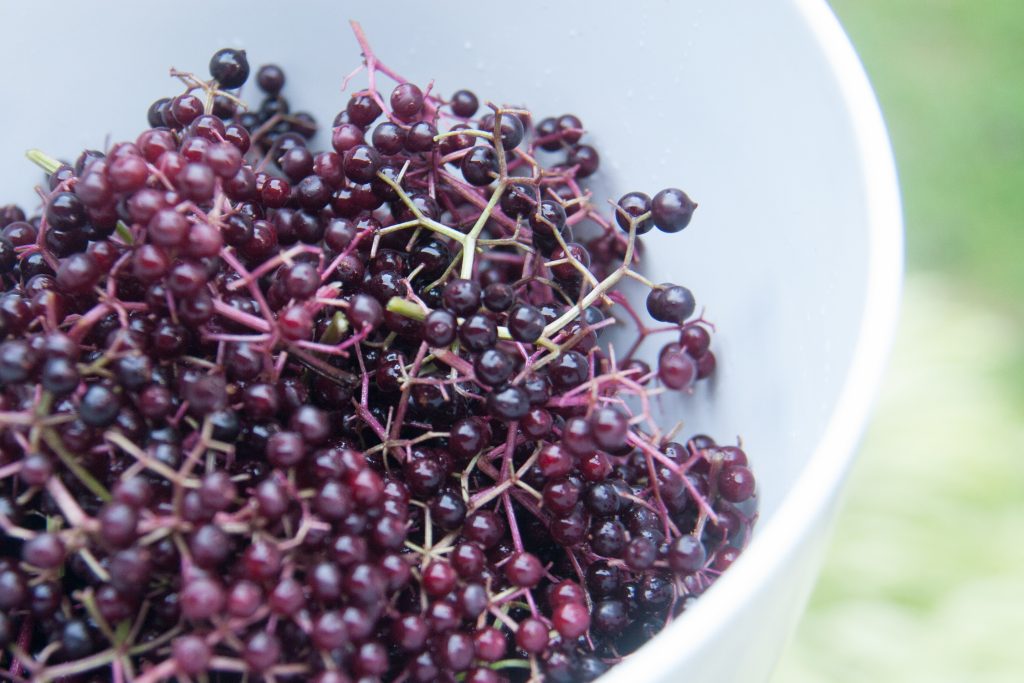 Elderberry, scientifically known as Sambucus nigra, is a dark purple-black fruit that grows on the elder tree. Renowned for its potential health benefits, elderberries are rich in antioxidants, vitamins (such as A, B, and C), and minerals.
They are often used to make jams, syrups, and herbal supplements due to their immune-boosting and anti-inflammatory properties.
Traditionally, elderberries have been employed in natural remedies to alleviate cold and flu symptoms.
However, it's important to note that consuming raw elderberries can be toxic, so they are typically cooked or processed before use.
Their unique flavor profile is tart yet sweet, making them a versatile ingredient in both culinary and wellness applications.
Related: How To Make A Fruit Tray That Will Wow Your Guests.
2. Eggfruit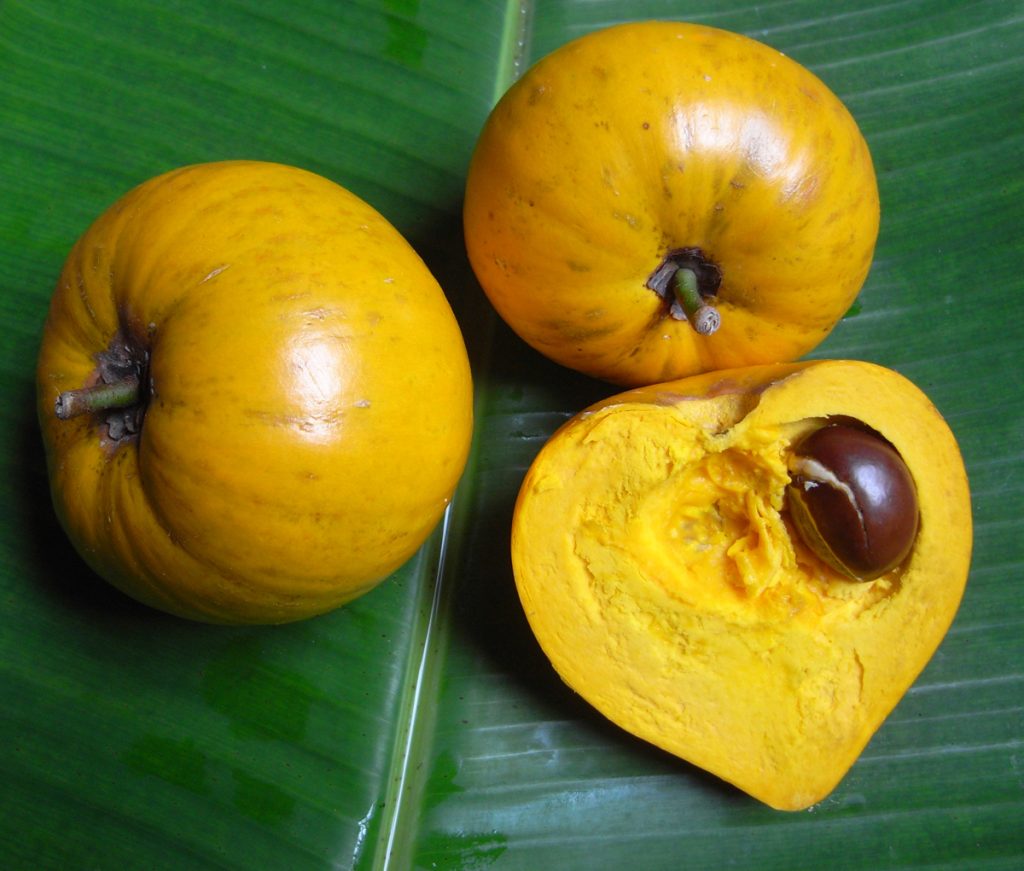 Eggfruit, also known as Canistel or Yellow Sapote, is a tropical fruit originating from Central America and parts of Mexico. Scientifically named Pouteria campechiana, the fruit is known for its distinctive texture and flavor.
When ripe, the eggfruit has a custard-like, smooth, and somewhat grainy flesh that resembles the texture of a hard-boiled egg yolk, hence its name "eggfruit."
The fruit has a sweet and slightly tangy taste, often compared to flavors like sweet potato, pumpkin, and apricot.
It is commonly eaten fresh, either scooped out with a spoon or used as an ingredient in various dishes, including smoothies, ice creams, and baked goods.
Eggfruit is rich in vitamins A and C, as well as dietary fiber, making it not only a unique culinary experience but also a source of potential nutritional benefits.
Related: 9 Low-Calorie Fruits: A Delicious and Nutritious Way to Stay Healthy
3. Emblica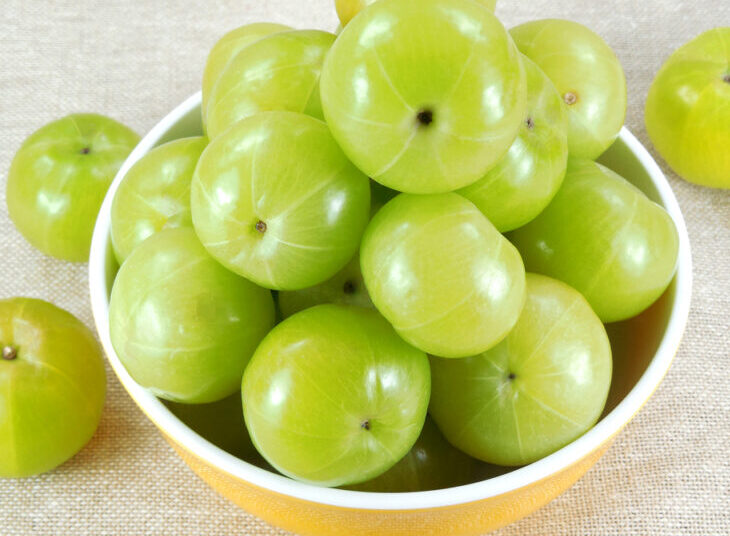 Emblica, commonly known as Indian Gooseberry or Amla, is a small green fruit found in India and other parts of Asia. It's known for its potent health benefits.
The fruit is rich in vitamin C and antioxidants, which help boost the immune system, promote skin health, and fight oxidative stress.
In traditional medicine, amla is used for hair care, digestion improvement, and overall well-being.
It can be consumed fresh, as a juice, or in various products like jams and powders. Its sour taste might be intense for some, but its potential health perks have made it a valued natural remedy.
4. Emu Apple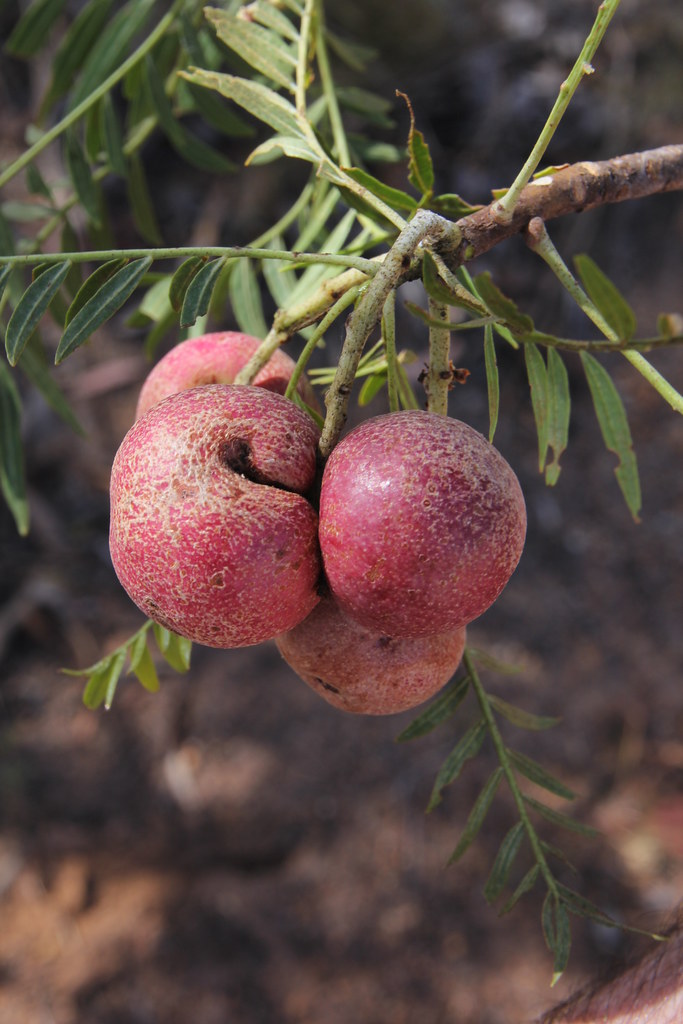 Emu Apple, also called Muntries or Native Cranberries, is a berry native to Australia. These small, round berries grow on low shrubs and are a part of Indigenous Australian cuisine.
They have a unique blend of sweet and tart flavors, with a texture similar to cranberries. Emu Apples are rich in antioxidants, vitamins, and minerals, making them a nutritious choice.
Traditionally, they were used for their medicinal properties. Nowadays, they're incorporated into jams, chutneys, and baked goods. Emu Apples contribute to both culinary diversity and the preservation of Aboriginal food traditions in Australia.
5. Elephant Apple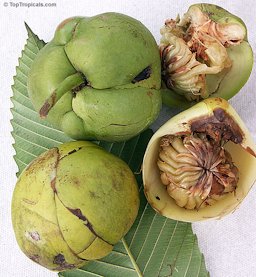 Elephant Apple, scientifically known as Dillenia indica, is a fruit found in various parts of Asia, including India, Nepal, and Southeast Asian countries.
It's colloquially called "Elephant Apple" due to its large size and rough, elephant-like skin texture.
The fruit is not as sweet as traditional apples; instead, it has a tangy and slightly sour taste. In some regions, it's used in cooking to add flavor to dishes or is made into chutneys and pickles.
The fruit is also believed to have medicinal properties and is used in traditional remedies for various ailments. Its unique appearance and taste make it a distinctive part of local cuisines and culture.
Related: 43 BEST FRUITS FOR WEIGHT LOSS
6. European Cranberrybush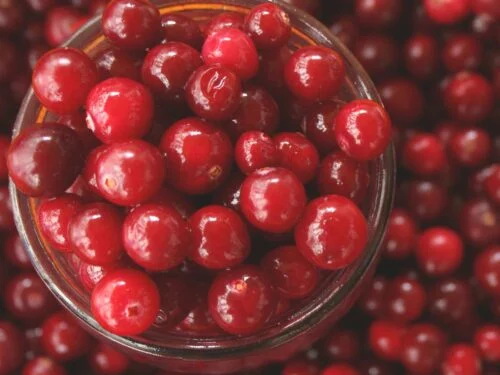 The European Cranberrybush, scientifically known as Viburnum opulus, is a deciduous shrub native to Europe and parts of Asia. It is also commonly referred to as Guelder Rose.
The shrub is recognized for its ornamental qualities, including its clusters of white flowers in spring and vibrant red berries in late summer to early fall.
Despite its name, the berries are not true cranberries, but they resemble them in appearance and can be used in a similar way.
The berries can be turned into jams, jellies, and beverages, while the shrub itself is valued for its aesthetic appeal in gardens and landscapes.
7. Evergreen Huckleberry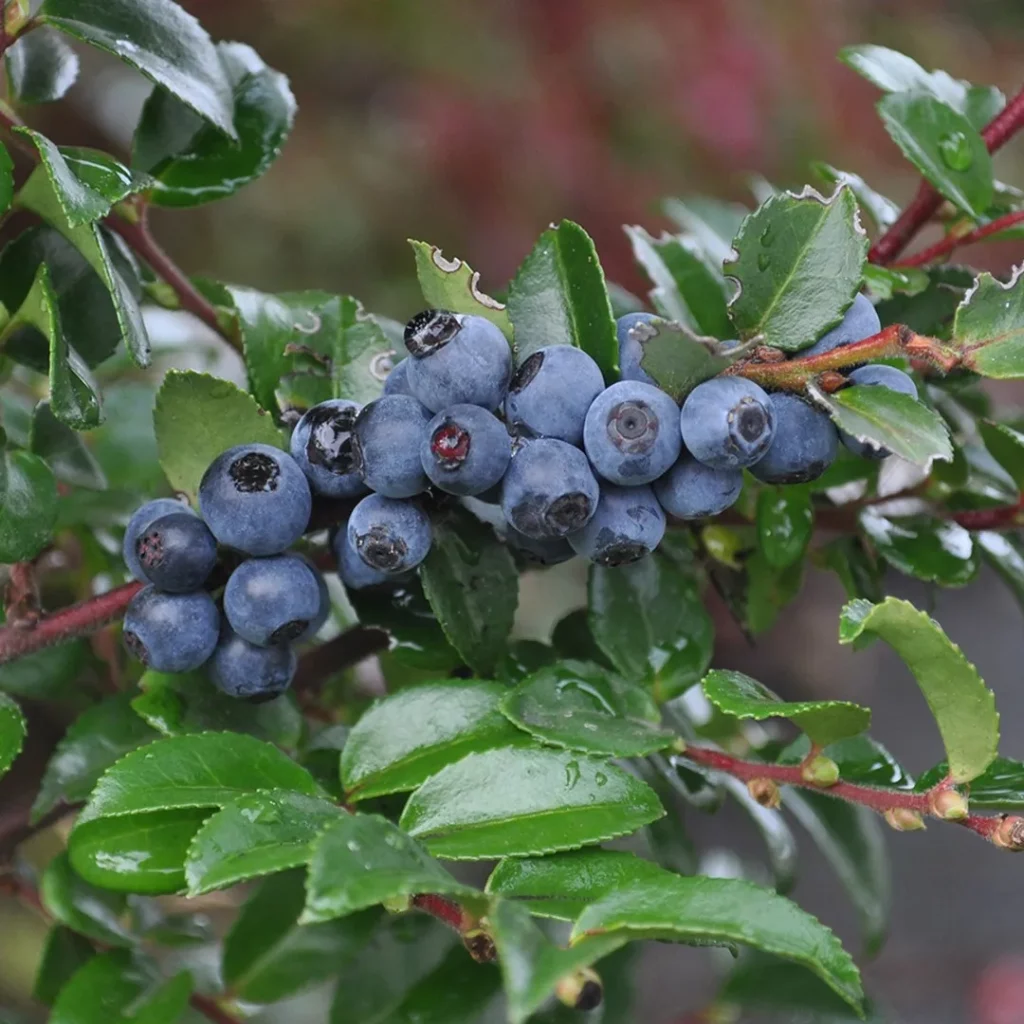 The Evergreen Huckleberry, scientifically known as Vaccinium ovatum, is a small shrub native to the west coast of North America. It produces small, round berries that range in color from deep blue to black when mature.
These berries have a unique flavor profile, combining sweetness with a subtle tartness. They are often enjoyed fresh but can also be used in jams, jellies, and baked goods.
The shrub's evergreen leaves contribute to its name, as they remain green throughout the year. The Evergreen Huckleberry is valued for its ecological role in supporting local wildlife and for its contribution to regional culinary traditions.
8. Eastern Mayhaw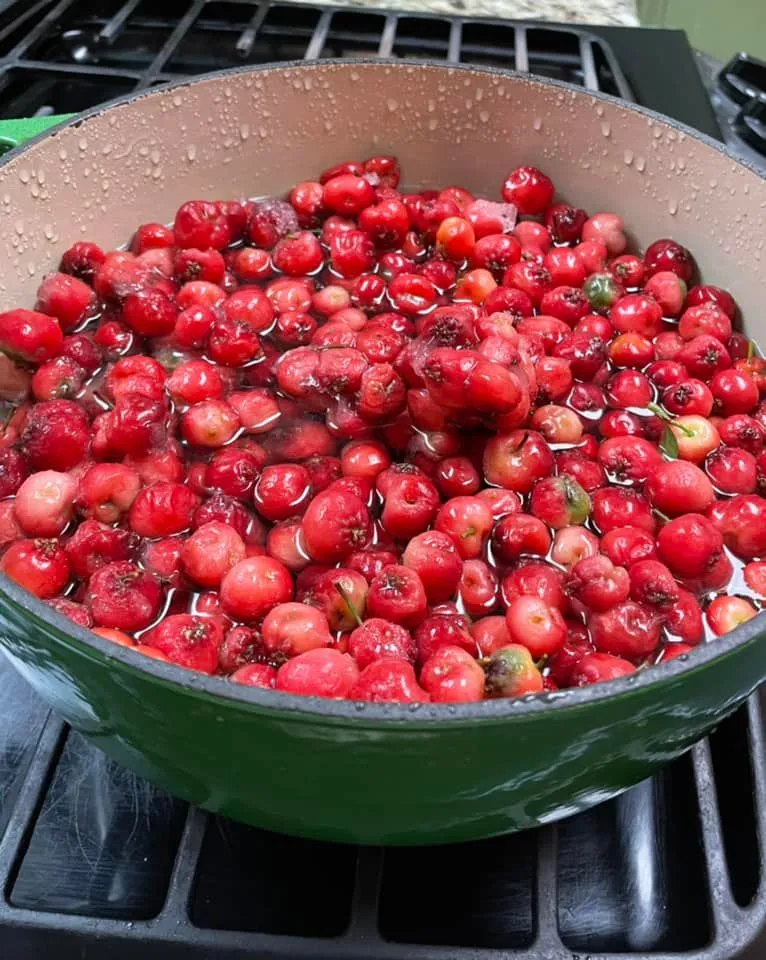 Eastern Mayhaw, scientifically known as Crataegus aestivalis, is a type of hawthorn tree native to the southeastern United States. The Mayhaw produces small, round berries that are typically red, orange, or yellow when ripe.
These berries are known for their use in making jellies, preserves, and wines. Mayhaw berries are tart and slightly sweet, making them well-suited for culinary applications.
The tree itself is often found in wetland areas and has thorny branches.
The Mayhaw berry harvest is a cultural tradition in the southern United States, where the fruit is celebrated for its unique flavor and its contribution to regional cuisine.
9. Ehretia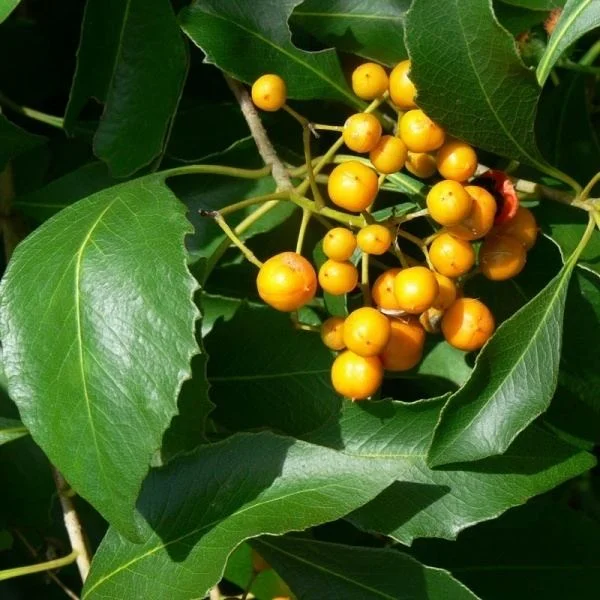 "Ehretia" refers to a genus of flowering plants in the family Boraginaceae. These plants are typically shrubs or small trees and are found in various parts of the world, including Asia, Africa, and Australia.
One well-known species within the Ehretia genus is Ehretia microphylla, commonly known as "Desert Rose" or "Texas Sage."
It's a drought-tolerant shrub with small, pink to purple flowers and is often used in landscaping for its ornamental value.
It's worth noting that the term "Ehretia" encompasses several different species, each with its own unique characteristics and uses.
Some species might have medicinal or cultural significance in their respective regions, while others might be valued for their ornamental qualities.
10. Enterprise Apple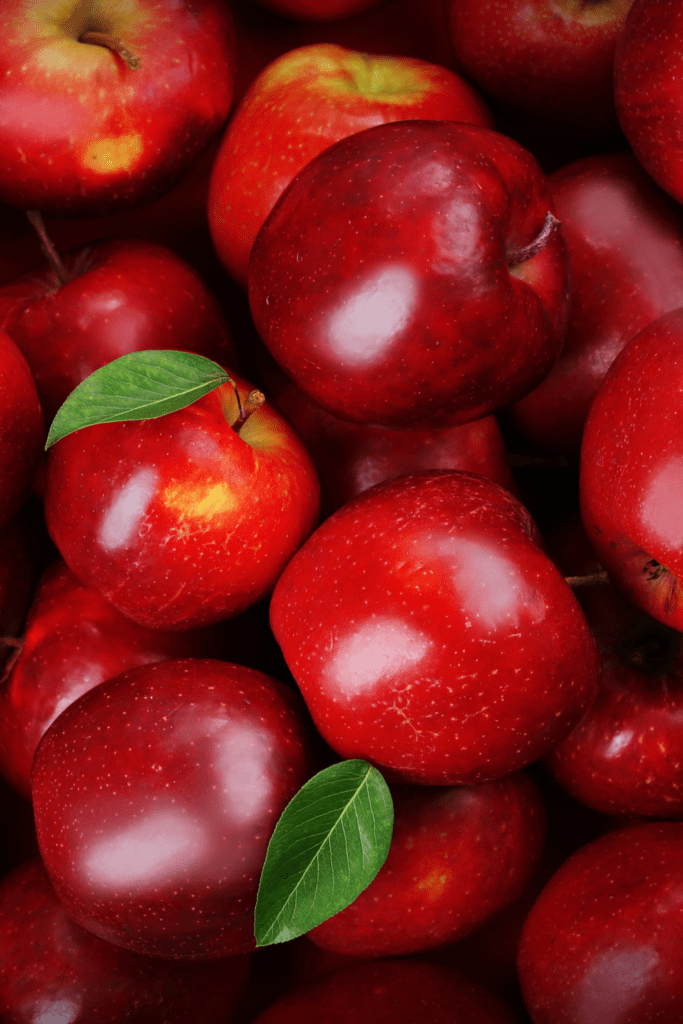 This beautiful apple is shocking bright red, just like the fruit from a storybook! It is an offspring variety of the honey crisp apple and maintains a strong flavor.
This heirloom variety is popular among hobby gardeners because it is disease-resistant.
The enterprise apple can be stored for up to a month, and some people think they taste better over time.
Frequently ASked Question (FAQ)
What are some fruits that start with the letter "E"?
Elderberry, Elderfruit, Emu Apple, Eggfruit, Elephant Apple, Emblica, Elderflower, and Elderberry Tree Fruit are among the fruits that begin with "E".
Are Elderberries and Elderfruits the same thing?
No, they're not the same. Elderberries are the small, dark berries of the elder tree, while Elderfruits refer to the entire fruit cluster that holds the individual elderberries.
What does an Emu Apple taste like?
Emu Apples, also known as Muntries, have a sweet and slightly tart flavor profile reminiscent of a combination of apples and cranberries.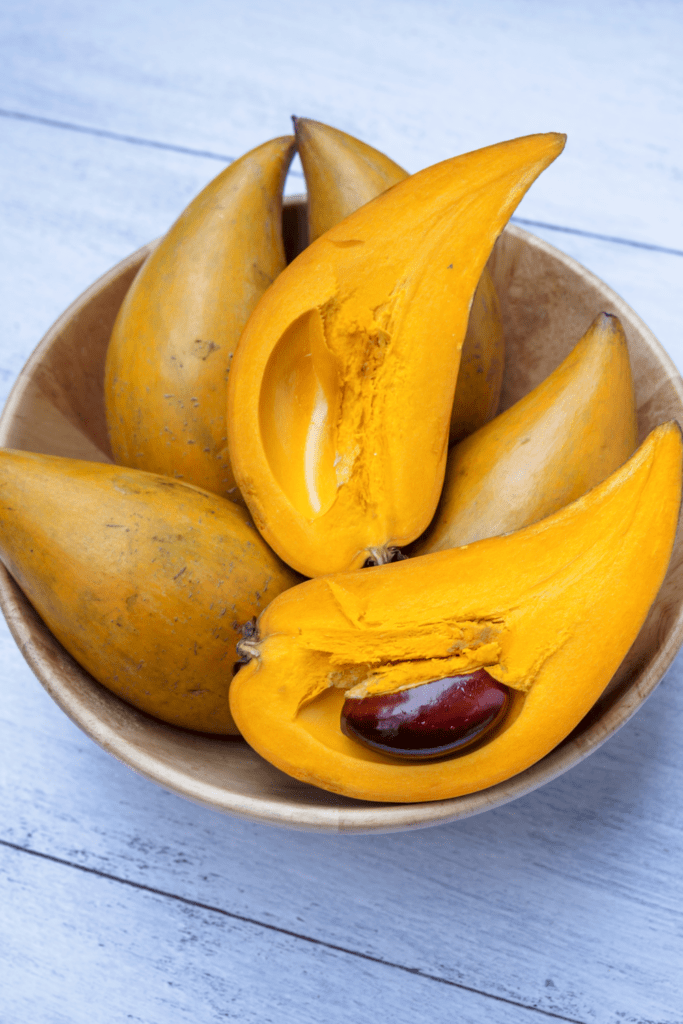 Read More
McDonald's Closes American Offices Ahead Of Layoffs
McDonald's Chicken Big Mac is returning
McGriddles vs. McDonald's: The Protein Showdown
McDonald's Announces New Cardi B & Offset Meal: A Flamin' Collaboration
McDonald's Is Bringing Back the Chicken Big Mac
Best 31 Healthy Restaurants in America | Locations
Is the Elephant Apple related to elephants?
Despite the name, the Elephant Apple has no relation to elephants. It's a fruit found in Southeast Asia and is known for its tangy taste.
How is Emblica used?
Emblica, commonly referred to as Indian Gooseberry or Amla, is often used in Ayurvedic medicine. It can be consumed fresh, dried, or in various products for its health benefits.
Can you eat Elderflowers?
Yes, Elderflowers are edible and often used to make various culinary delights such as Elderflower syrup, teas, and even fritters.
Is Eggfruit similar to eggs?
Eggfruit, also called Canistel, has a texture reminiscent of a hard-boiled egg yolk. However, its taste is sweet and fruity, nothing like eggs.
What's the Elderberry Tree Fruit?
Elderberry Tree Fruit refers to the berries produced by the elderberry tree. These small, dark berries are commonly used in jams, jellies, and herbal remedies due to their antioxidant properties.