Although McDonald's originated in America, it has failed to introduce some of the most captivating menu innovations from around the globe.
Presently, Americans are feeling envious as they witness the return of the Chicken Big Mac, a variation of the iconic Big Mac that focuses on poultry. This particular menu item has only been launched internationally, leaving Americans eager for its arrival.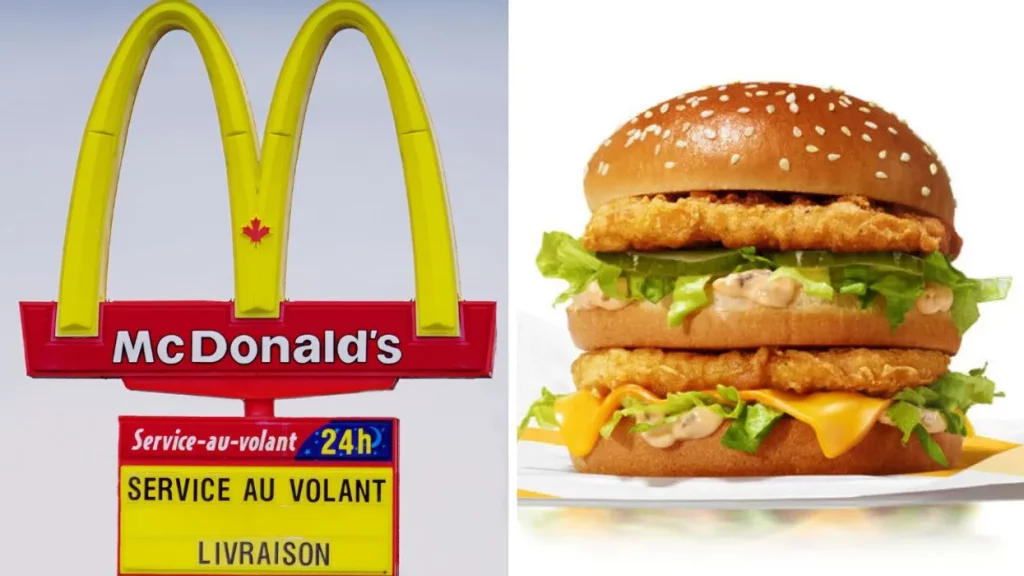 The Chicken Big Mac is making a comeback at McDonald's, but unfortunately, it will only be available in the United Kingdom and Ireland. Fans outside of these European markets will have to continue patiently waiting for the opportunity to try this special menu item.
There is a possibility that if the temporary launches of the Chicken Big Mac are successful, McDonald's may decide to introduce the menu item in America.
Although the company did test the product in Miami, Florida, during the summer of 2022, it has not shown any intention of offering the sandwich nationwide. However, McDonald's restaurants in Canada recently introduced the Chicken Big Macs for a limited time.
The Chicken Big Mac is set to make a return at McDonald's, but the company has not yet responded to inquiries about its release plans in the United States.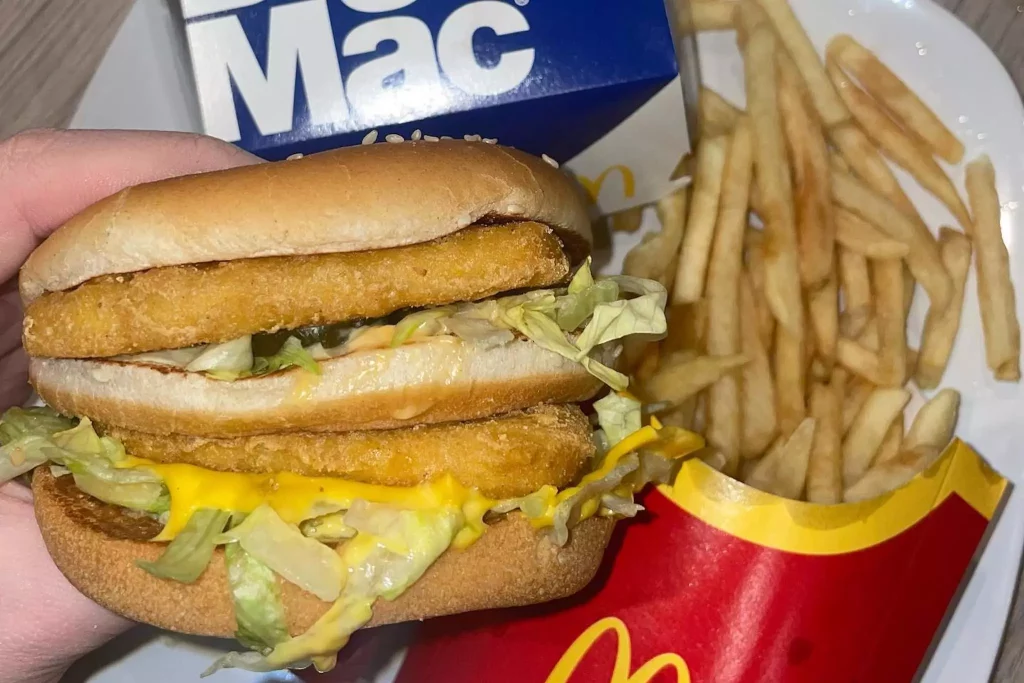 In recent years, McDonald's has been increasingly focusing on chicken, making it a central component of its growth strategy known as Accelerating the Arches.
In February 2021, McDonald's entered the chicken sandwich competition with the introduction of its Crispy Chicken Sandwich line, which has since been renamed as the McCrispy.
This month, they also unveiled two new limited-time flavors: Bacon Ranch McCrispy and Bacon Ranch Deluxe McCrispy. With the upcoming launch of the Chicken Big Mac, McDonald's will further expand its range of chicken offerings for as long as it remains available.
McDonald's is set to reintroduce the Chicken Big Mac, which is almost identical to the original Big Mac but with chicken instead of beef. However, for those who can't wait for its official return, there is a clever menu hack that allows you to create a DIY Chicken Big Mac.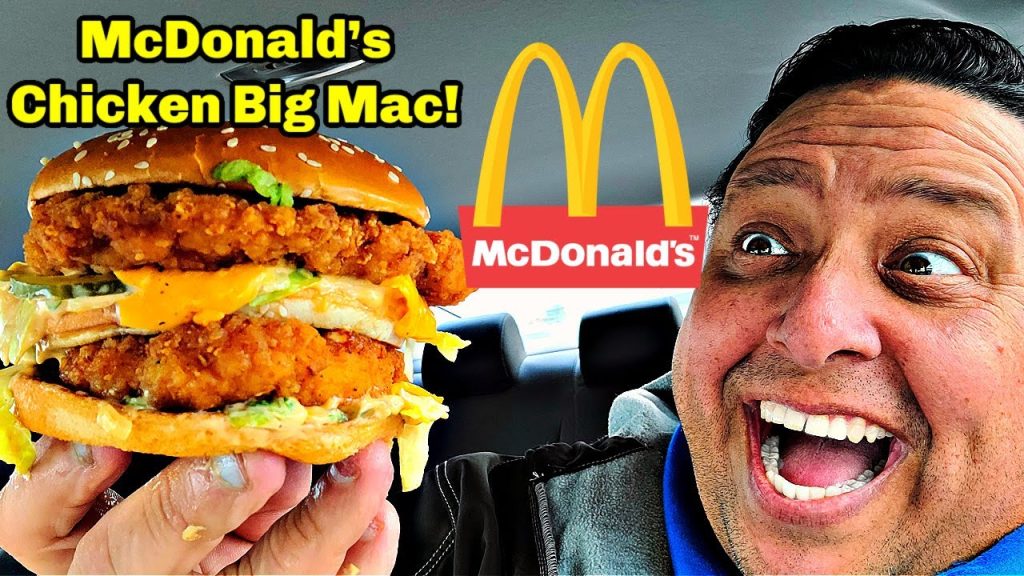 Simply order two McChickens and a Big Mac, remove the beef patties from the latter, and replace them with the chicken patties from the former.
The Chicken Big Mac is making a comeback at McDonald's restaurants in the United Kingdom and Ireland, alongside a fresh addition – the Steakhouse Stack burger.
This new burger boasts two beef patties, a slice of cheddar cheese, crispy onions, red onions, lettuce, and a toasted bun filled with a delectable creamy peppercorn sauce.
Frequently Asked Questions
Is the Chicken Big Mac a permanent addition to McDonald's menu?
No, the Chicken Big Mac is a limited-time offering, so make sure to try it while it's available!
What are the key ingredients in the Chicken Big Mac?
The Chicken Big Mac includes two breaded chicken patties, special sauce, lettuce, cheese, pickles, and onions on a sesame seed bun.
Does the Chicken Big Mac have the same calorie count as the original beef version?
The exact calorie count may vary depending on regional variations and additional toppings, but generally speaking, the Chicken Big Mac has a similar calorie count to its beef counterpart.
Are there any customization options for the Chicken Big Mac?
Yes! Just like with our classic menu items, you can customize your Chicken Big Mac by adding or removing any ingredients according to your preference.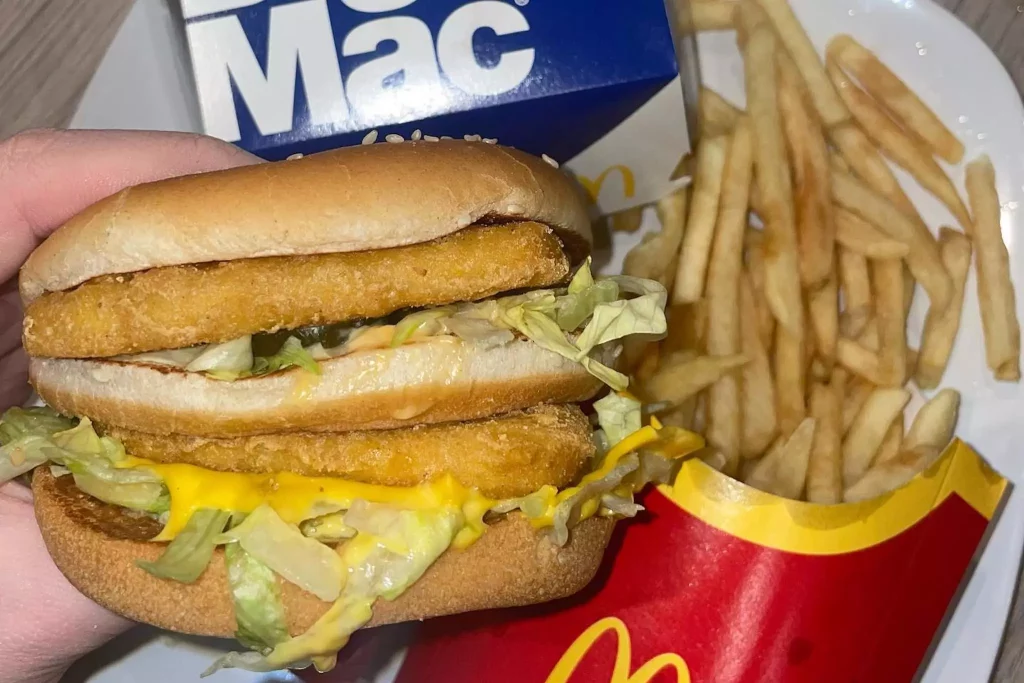 Is the Chicken Big Mac suitable for those with dietary restrictions?
Unfortunately, as it contains breaded chicken patties and cheese, it may not be suitable for individuals with certain dietary restrictions such as gluten intolerance or lactose intolerance. We recommend checking our allergen information or consulting with our staff for more details.
Can I order the Chicken Big Mac through delivery services like Uber Eats or DoorDash?
Yes! The availability of delivery service options may vary based on your location. Check with your local McDonald's or preferred delivery app for more information.
Will there be any promotions or discounts available for the return of the Chicken Big Mac?
To stay updated on all current promotions and deals at McDonald's, we recommend visiting our website or downloading our mobile app where you can find exclusive offers.
When will the availability of the Chicken Big Mac end?
The availability of the Chicken Big Mac may vary depending on regional factors and demand. We encourage you to enjoy this limited-time offering while it lasts!