If you're a fan of Trader Joe's, you've probably tried their famous hash browns.
Crispy on the outside, soft on the inside, and packed with flavor, these hash browns are a breakfast staple for many.
But why settle for store-bought when you can make your own delicious version at home? In this blog post, we'll guide you through a step-by-step recipe for making Trader Joe's inspired hash browns that are sure to impress.
Ingredients For Making Trader Joe's Hash Browns
4 large Russet potatoes
1 small onion, finely chopped
2 tablespoons all-purpose flour
1 teaspoon salt
1/2 teaspoon black pepper
1/2 teaspoon garlic powder
1/4 teaspoon paprika
2-3 tablespoons vegetable oil, for frying
Instructions On How To Make Trader Joe's Hash Browns
Step 1: Preparing the Potatoes
Start by peeling the potatoes and then rinse them under cold water to remove any dirt or excess starch.
Using a box grater or a food processor with a grating attachment, grate the potatoes into a large bowl. You can also use a kitchen towel to squeeze out any excess moisture from the grated potatoes.
Step 2: Mixing the Ingredients
Add the finely chopped onion, all-purpose flour, salt, black pepper, garlic powder, and paprika to the bowl of grated potatoes.
Using your hands or a spoon, mix all the ingredients together until they are well combined. Make sure the potatoes are evenly coated with the seasoning mixture.
Step 3: Shaping the Hash Browns
Take a handful of the potato mixture and squeeze out any excess moisture. Form the mixture into a flat, compact patty shape, about 1/2 inch thick. Repeat with the remaining mixture.
Place the formed hash brown patties on a baking sheet lined with parchment paper or a non-stick surface.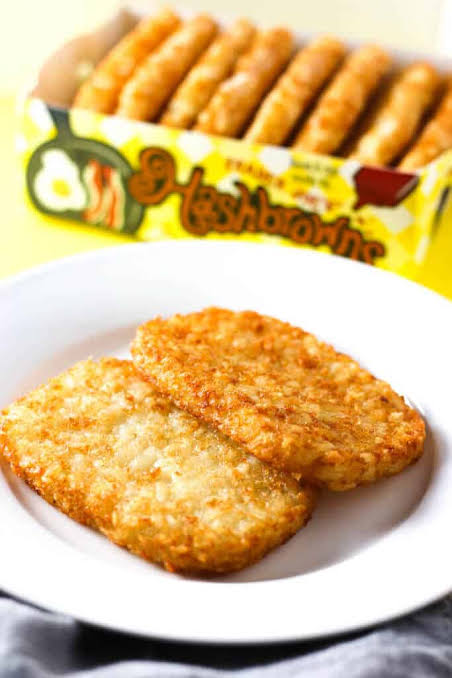 Step 4: Cooking the Hash Browns
Heat a large skillet over medium heat and add 2 tablespoons of vegetable oil. Allow the oil to heat up before adding the hash browns.
Carefully place the hash brown patties into the skillet, leaving enough space between them to flip and cook evenly.
Cook the hash browns for about 5-7 minutes on each side, or until they are golden brown and crispy. Adjust the heat as needed to prevent burning.
If necessary, add more oil to the skillet before flipping the hash browns to ensure they cook evenly on both sides.
Once cooked, transfer the hash browns to a plate lined with paper towels to drain any excess oil.
Step 5: Serving and Enjoying
Serve the hash browns hot and crispy, alongside your favorite breakfast dishes such as eggs, bacon, or toast.
You can also add a dollop of sour cream, ketchup, or your preferred dipping sauce to enhance the flavors.
Enjoy these homemade Trader Joe's hash browns with family and friends, and savor every delicious bite.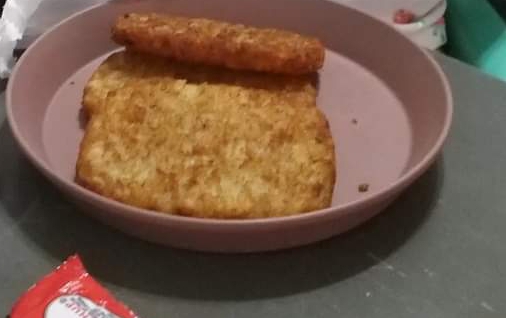 trader joes hashbrown calories
Trader Joe's hashbrowns can be a tasty and convenient breakfast option. However, it's important to be mindful of the calorie count and serving size.
With 140 calories per serving, these hashbrowns can easily fit into a balanced diet when consumed in moderation. It's always best to pair them with protein and fiber-rich foods to create a satisfying meal that keeps you full for longer.
So next time you're at Trader Joe's, grab a bag of hashbrowns but remember to enjoy them responsibly.
trader joes hashbrown nutrition
In conclusion, Trader Joe's hashbrowns provide a delicious and convenient breakfast option. While they do contain a significant amount of sodium, they are also low in calories and fat.
It's important to keep portion sizes in mind when consuming these hashbrowns, as it can be easy to overindulge. If you're looking for a healthier version, consider making your own at home using fresh potatoes and minimal added salt.
Overall, the nutrition numbers suggest that Trader Joe's hashbrowns can fit into a balanced diet when enjoyed in moderation. So go ahead and enjoy this tasty breakfast treat while keeping an eye on your overall salt intake.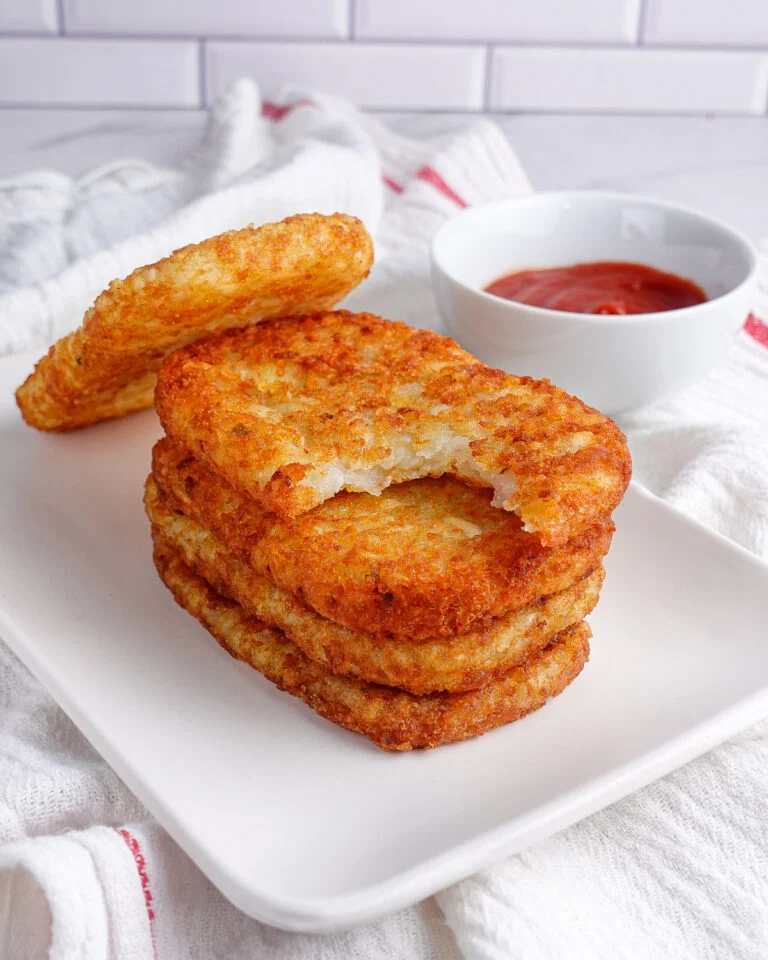 SERVING SIZE1 potato patty(64g)
CALORIES PER SERVING
120SERVES 10 AMOUNT %DV
Total Fat 6 g 8%
Saturated Fat 1 g 5%
Trans Fat 0 g Cholesterol 0 mg 0%
Sodium 250 mg 11%
Total Carbohydrate 15 g 5%
Dietary Fiber 1 g 4%
Total Sugars 0 g
Includes 0 g
Added Sugars 0%
Protein 1 g
Vitamin D 0 mcg 0%
Calcium 10 mg 0%
Iron 0.4 mg 2%
Potassium 210 mg 4%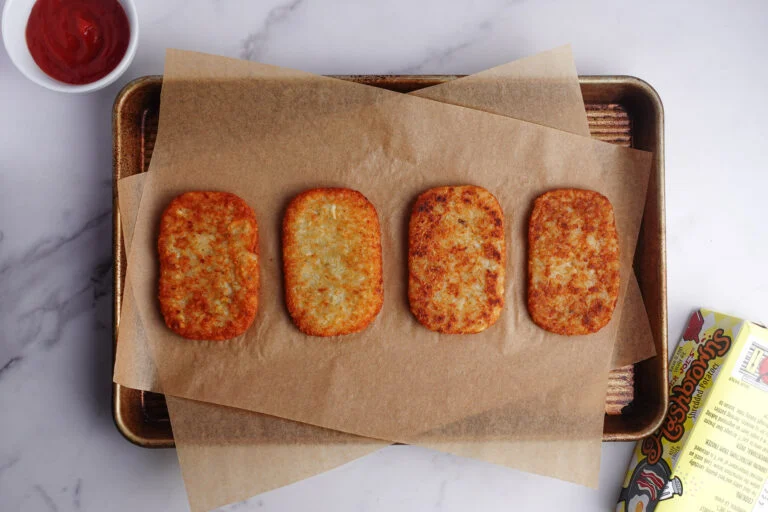 Read More
13 Best Low Carb Keto Bread to Buy in 2023
The Healthiest Breads To Eat for Weight Loss, According to Dietitians
How To Make Bread Rolls (Buns) From Scratch.
27 Interesting Types of Bread from Around the world
Short Bread Cookies Recipe | Best Guide
How To Make Nigerian Salad | Step By Step Guide
13 Best Low Carb Keto Bread to Buy in 2023
Quick and Easy Home Remedies for Acne: Natural Solutions for Clear Skin
Home Remedies for Upset Stomach and Indigestion: Natural Relief for Digestive Discomfort
Conclusion
Making your own Trader Joe's inspired hash browns at home is a rewarding experience that allows you to customize the flavors and enjoy a freshly prepared breakfast treat.
With this step-by-step recipe, you'll have perfectly crispy and flavorful hash browns that will rival the store-bought version.
So, roll up your sleeves, gather the ingredients, and get ready to indulge in these mouthwatering delights right in your own kitchen. Happy cooking.