Introducing a delectable culinary creation that is sure to tantalize your taste buds – the Canned Chicken Delight! This recipe presents a delicious and convenient way to transform simple canned chicken into a delightful feast that will leave you craving for more.
With just a few basic ingredients and minimal effort, you can whip up a dish that boasts both flavor and versatility.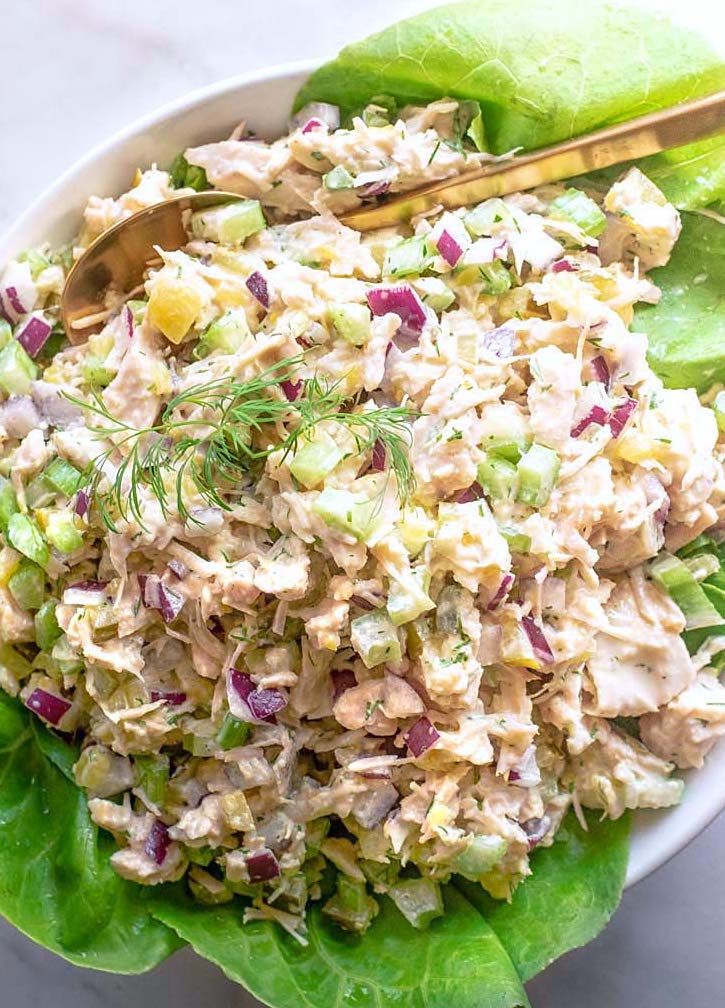 The succulent canned chicken, combined with a medley of aromatic herbs and spices, creates a symphony of savory goodness.
Whether you choose to serve it on a bed of fluffy rice, nestled in a warm tortilla, or atop a crisp salad, this recipe guarantees a delightful dining experience.
Get ready to savor the convenience and tastiness of this delightful Canned Chicken Delight that is bound to become a staple in your culinary repertoire. Let's dive into this easy-to-follow recipe and unlock a world of culinary possibilities!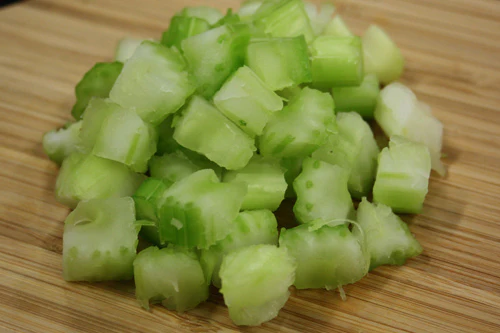 Ingredients For Making The Perfect Recipe
2 cans of chicken breast (12.5 ounces each), drained
1/2 cup mayonnaise
1/4 cup Greek yogurt
1 tablespoon Dijon mustard
2 tablespoons fresh lemon juice
1/4 cup diced red onion
1/4 cup diced celery
1/4 cup diced bell pepper (red, green, or yellow)
1/4 cup chopped fresh parsley
Salt and pepper to taste
Optional: 1/4 cup sliced almonds or walnuts for added crunch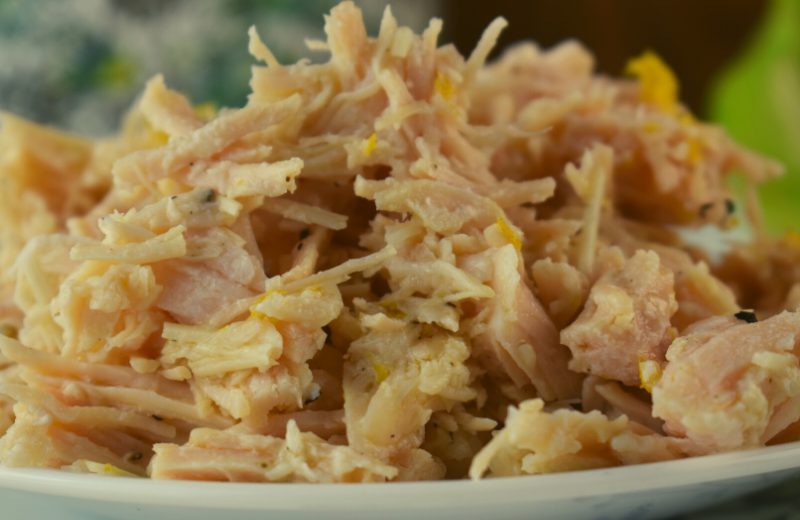 Step by Step Guide on How To Make Canned Chicken Delight
Prep the Canned Chicken:
Open the cans of chicken breast and drain the liquid.
Transfer the chicken to a colander and rinse it under cold water to remove any excess sodium or unwanted flavors.
Allow the chicken to drain thoroughly.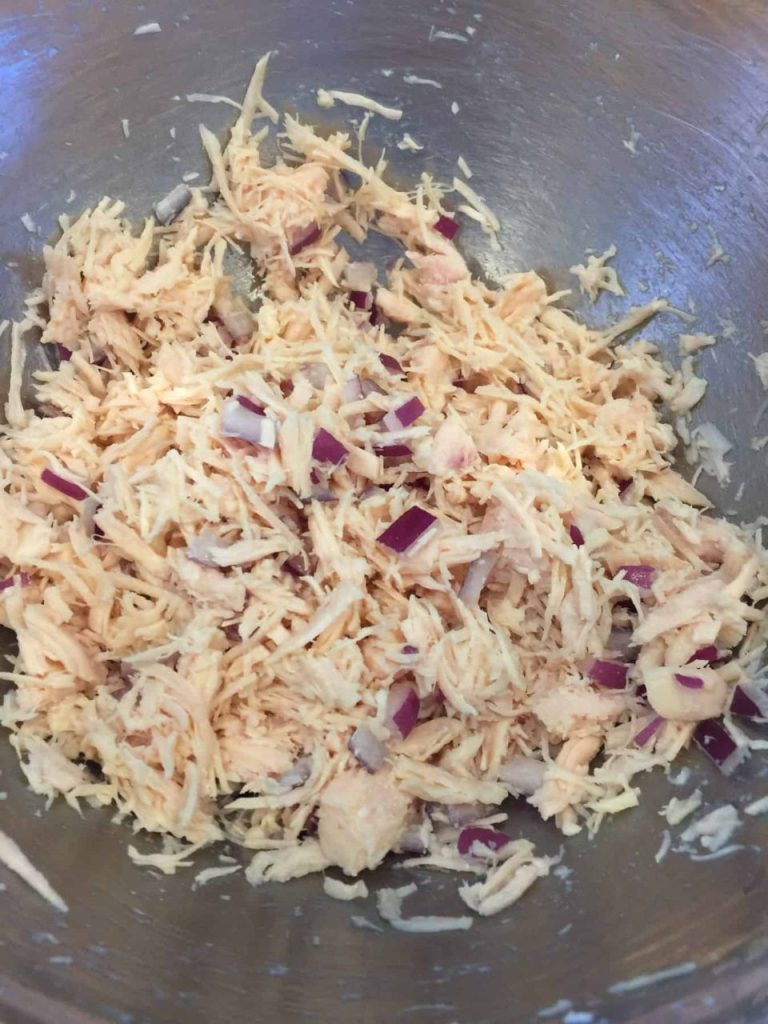 Prepare the Dressing
In a medium-sized bowl, combine the mayonnaise, Greek yogurt, Dijon mustard, and fresh lemon juice.
Whisk the ingredients together until well combined, creating a smooth and creamy dressing.
Season with salt and pepper according to your taste preferences.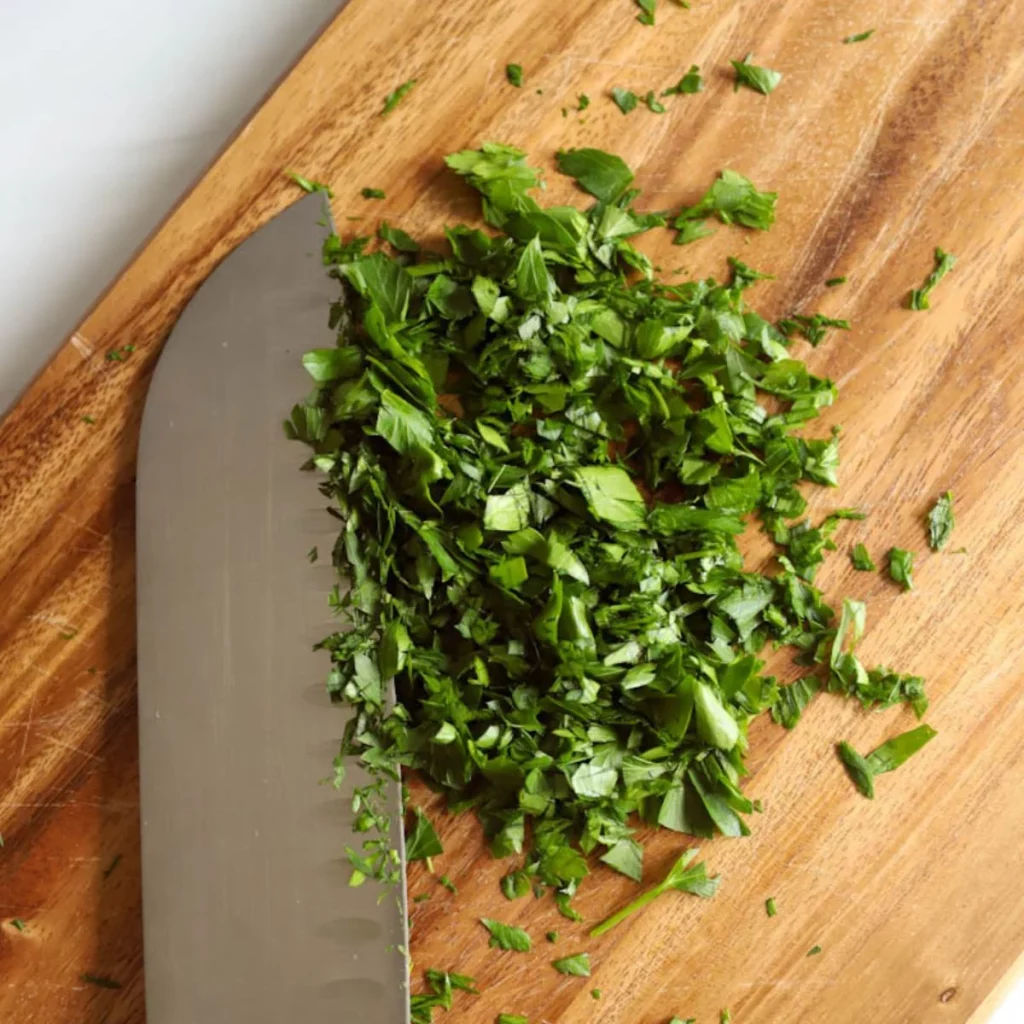 Assemble the Salad
In a large mixing bowl, add the drained canned chicken breast.
Using a fork or your fingers, shred the chicken into bite-sized pieces.
Add the diced red onion, celery, bell pepper, and fresh parsley to the bowl.
Pour the dressing over the chicken and vegetables.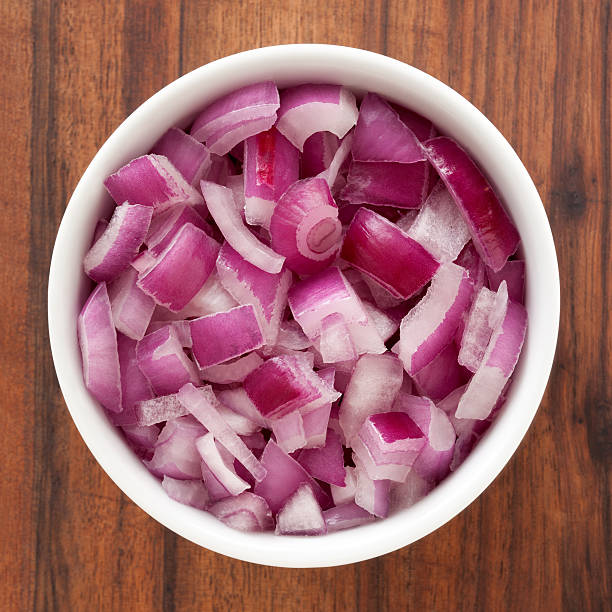 Toss and Chill
Gently toss the ingredients together until the chicken and vegetables are evenly coated with the dressing.
If desired, add sliced almonds or walnuts for an extra crunch and nutty flavor.
Cover the bowl with plastic wrap or transfer the salad to an airtight container.
Refrigerate for at least 1 hour to allow the flavors to meld together.
Once chilled, remove the salad from the refrigerator, give it a quick stir to redistribute the dressing. Serve the canned chicken salad as a sandwich filling, a topping for crackers, or as a refreshing salad on its own. Garnish with additional parsley leaves for an attractive presentation.
Noted: Canned chicken is a versatile ingredient that adds convenience and flavor to a wide range of dishes. This recipe for canned chicken salad provides a delicious and simple way to elevate your meals. With its creamy dressing, crunchy vegetables, and tender chicken, this dish is sure to become a go-to favorite. Whether you're in need of a quick lunch or a light dinner option, canned chicken salad with a twist is a delightful choice that satisfies your cravings and saves you valuable time in the kitchen. Try it today and savor the convenience and deliciousness of canned chicken
Frequently Asked Questions
Can I use fresh chicken instead of canned chicken?
While this recipe specifically calls for canned chicken, you can certainly substitute it with cooked and shredded fresh chicken. Just ensure that the chicken is fully cooked before incorporating it into the recipe.
Can I adjust the spices according to my preference?
Absolutely! The beauty of this recipe lies in its versatility. Feel free to adjust the spices and herbs to suit your taste buds. Add more or less depending on your preference for a personalized flavor profile.
What serving suggestions can you recommend?
The Canned Chicken Delight can be enjoyed in various ways. Serve it on a bed of steamed rice, stuff it into warm tortillas for delicious wraps, or toss it with fresh greens for a flavorful salad. The choice is yours.
Read More
Perfect Air Fryer Orange Chicken Everytime
Crispy Fried Chicken Drumsticks can be delicious.
How to make easy chicken pepper soup in a hurry
How Long To Bake Chicken Wings At 375 • 2023 Edition
Healthy, Easy, Tender And Juicy Air Fryer Naked Chicken.
Crispy & Tender Air Fryer Chicken Fried Steak
How To Make Chicken Shawarma At Home
How to Make an Asian Chicken Marinade in Under Ten Minutes
What to serve with butter chicken; 20 tasty side dishes 2023
Perfect Air Fryer Orange Chicken Everytime
Best Chicken Tortilla Soup Recipe With Rotisserie Chicken
Is Eating Canned Chicken Safe? Find Out How It Alters Your Body
Chicken Protein Breakdown: Calories and Macros of Every Cut in Detail
Just bare chicken nuggets costco
Can I store the leftovers?
Yes, you can store the leftovers of this dish. Allow the cooked chicken to cool completely, then transfer it to an airtight container and refrigerate for up to 3-4 days. Make sure to reheat it thoroughly before consuming.
Can I freeze the Canned Chicken Delight?
Certainly! If you have excess portions or want to prepare ahead of time, you can freeze the Canned Chicken Delight. Store it in a freezer-safe container or freezer bags for up to 3 months. Thaw it overnight in the refrigerator before reheating and enjoying.
Conclusion
In conclusion, the recipe for Canned Chicken Delight offers a tantalizing culinary experience that combines convenience with incredible flavor.
With its straightforward preparation and versatility, this dish is a go-to option for those seeking a quick and delicious meal. Whether you opt for the succulent canned chicken or choose to substitute it with fresh chicken, the result will be a delightful feast that satisfies the taste buds.
The ability to adjust the spices and herbs according to personal preference ensures a customized flavor profile. From serving it over rice to stuffing it into tortillas or incorporating it into a vibrant salad, the possibilities are endless.
So, embark on a culinary adventure and savor the convenience and tastiness of this delectable Canned Chicken Delight. Get ready to impress yourself and others with a recipe that is sure to become a household favorite.