Just Bare Chicken Nuggets are a popular item at Costco, and for good reason. These nuggets are made with only the highest quality chicken and contain no antibiotics or added hormones. The brand prides itself on its commitment to sustainability, animal welfare, and providing consumers with healthy and delicious options.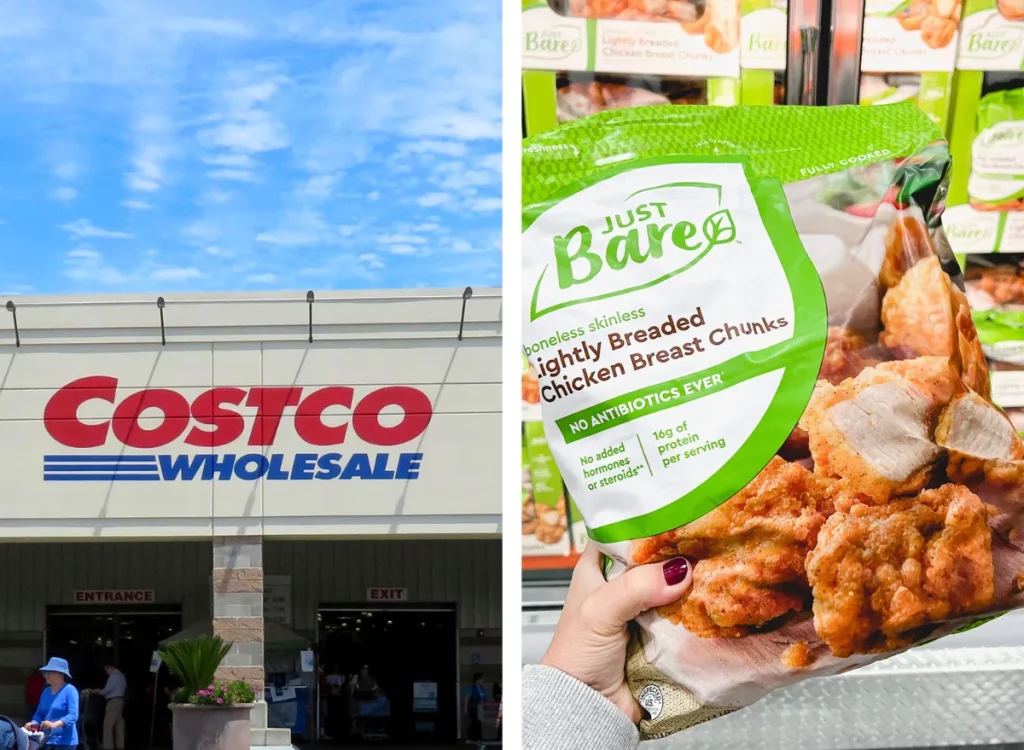 Costco shoppers have been raving about Just Bare Chicken Nuggets for years. They're easy to prepare, taste great, and make for a quick and satisfying meal option.
Whether you're feeding your family or looking for a tasty snack, Just Bare Chicken Nuggets from Costco are an excellent choice that won't disappoint.
The Just Bare Chicken Breast nuggets contain genuine pieces of chicken breast, unlike the pulverized chicken used in conventional nuggets. They resemble chicken breast tenders in texture, but are smaller and have a lesser amount of coating.
It may suit your preferences, but if you have a particularly finicky child, these nuggets may not be suitable for you. Be aware of what you are purchasing.
Review of Just Bare Chicken Nuggets at Costco
The Just Bare Nuggets are a superior option for nuggets, particularly for adults. Although they don't quite measure up to Chick-Fil-A, they are made with real chicken rather than processed meat.
The breading was inconsistent, with some pieces having a light coating and others a thicker one. However, overall, there was less breading. We appreciate that they use real chicken and, even though they have less breading, we don't think they're too far off from Chick-Fil-A's version.
Our goal is to provide our children with as much real food as possible, and these nuggets are a much better option than traditional ones. They're also a great choice for adults looking for an alternative.
We baked them initially, but I haven't re-purchased them to test in an air fryer. It's possible that they could taste significantly better in an air fryer. Have you tried air frying them? Do you have any thoughts or suggestions?
Perhaps that's the key missing element. Maybe I'll become a fan once I try them in the air fryer.
The Just Bare chicken nuggets at Costco had a good overall quality, despite a few pieces that were unusable. We would purchase them again and suggest them to others as they are a sophisticated and high-quality option for nuggets.
However, it is worth noting that many people adore these lightly breaded nuggets from Costco. If you are curious about trying them, we highly recommend giving them a chance.
As someone who is particular about frozen prepared chicken, it is important to understand that our reviews of such products are very critical.
Costco Item Number & In-Store Price
Costco Item 1450796 is a 4 lbs bag of boneless skinless Just Bare Lightly Breaded Chicken Breast Chunks, available in-store for $19.99. Look for them in the freezer aisle near other frozen chicken products.
While our store occasionally runs out of stock, they are usually available. If you cannot find them at your local Costco, try asking the manager to order them or make a request with customer service. Additionally, you can purchase them online (details below).
What's So Great About Just Bare Lightly Breaded Chicken Breast Chunks?
Although chicken nuggets can be made easily from scratch, this packet of small chicken pieces coated with breadcrumbs is perfect for those evenings when dinner needs to be quick.
The nuggets are created using lean chicken breast meat that comes from animals that have not been treated with antibiotics. (The package specifies that the use of hormones or steroids on the chickens is prohibited by federal law in all poultry.)
The chicken chunks are naturally unevenly shaped, and the majority of them are quite large, with only a few breading-only bites at the bottom of the package.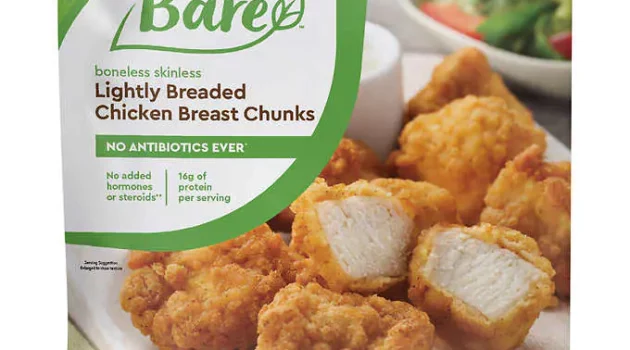 Frequently Asked Questions
how many just bare chicken nuggets is 3 oz
Determining how many just bare chicken nuggets are in 3 oz can vary based on the size of the nuggets. However, on average, you can expect to get around 5 to 6 chicken nuggets in a 3 oz serving.
It is important to keep in mind that the nutritional content of these nuggets may vary depending on how they are prepared and cooked. If you are looking for a healthier option, consider baking or air frying your chicken nuggets instead of deep frying them.
As always, be sure to check the nutrition label and portion sizes to ensure you are meeting your dietary needs.
who sells just bare chicken nuggets
There are a few options for those who prefer just bare chicken nuggets without any additional breading or seasoning. Tyson Foods and Perdue Farms both offer plain chicken breast chunks that can be baked, fried, or grilled to individual preference.
For those seeking organic or antibiotic-free options, Applegate and Bell & Evans also offer plain chicken nuggets made from natural ingredients. While it may take some searching to find these products in stores, they are available online for convenient delivery straight to your doorstep.
With these options available, consumers can enjoy the simplicity and versatility of plain chicken nuggets in their meals. So why not give them a try? Your taste buds might thank you.
where to buy just bare chicken nuggets
Just Bare chicken nuggets can be purchased at various retailers. Look for them in the frozen foods section of grocery stores such as Walmart, Target, and Whole Foods.
Additionally, you can check online retailers like Amazon or the official Just Bare website for convenient home delivery. Enjoy the delicious taste and high-quality ingredients of Just Bare chicken nuggets from these trusted sources.
Related
8 Best Costco Wines That Will Rock Your Taste Buds
Why Costco Brought Back This Beloved Lunch Option At the Food Court
6 Major Differences Between Costco and Sam's Club Right Now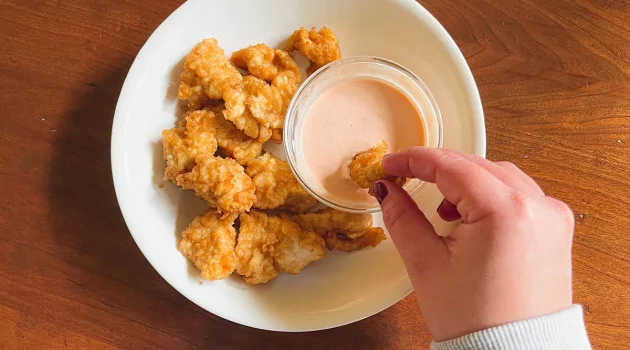 Online & Order Availability
Just Bare Lightly Breaded Chicken Breast Chunks, Boneless Skinless, 4 lbs bag is Costco Item 1450796 and ships frozen on the Cold & Frozen grocery delivery program at Costco.com for $22.99.
Conclusion
In conclusion, Costco's Just Bare Chicken Nuggets are a delicious and convenient option for anyone looking for an easy meal or snack. Made with high-quality ingredients and free from antibiotics and hormones, these nuggets offer a healthier alternative to traditional fast food options.
They are not only tasty but also affordable, making them an excellent value for families on a budget. Whether you're serving them as a main course or as an appetizer, Just Bare Chicken Nuggets are sure to be a hit with everyone in your family.
So, next time you're at Costco, be sure to pick up a bag and enjoy!