Carb cycling, also known as the intermittent low-carb diet, is a dietary strategy that involves alternating carbohydrate consumption levels each day—ranging from high to moderate to low—based on one's workout routines and long-term health goals.
The concept behind carb cycling is that low-carb days trigger fat burning, while high-carb days boost metabolism.
Although carbohydrates are the body's primary energy source, they've long been restricted for weight loss purposes. However, research indicates that low-carb diets may not be significantly more effective for weight loss than low-fat diets over extended periods. Furthermore, sustaining low-carb diets can prove challenging for most individuals.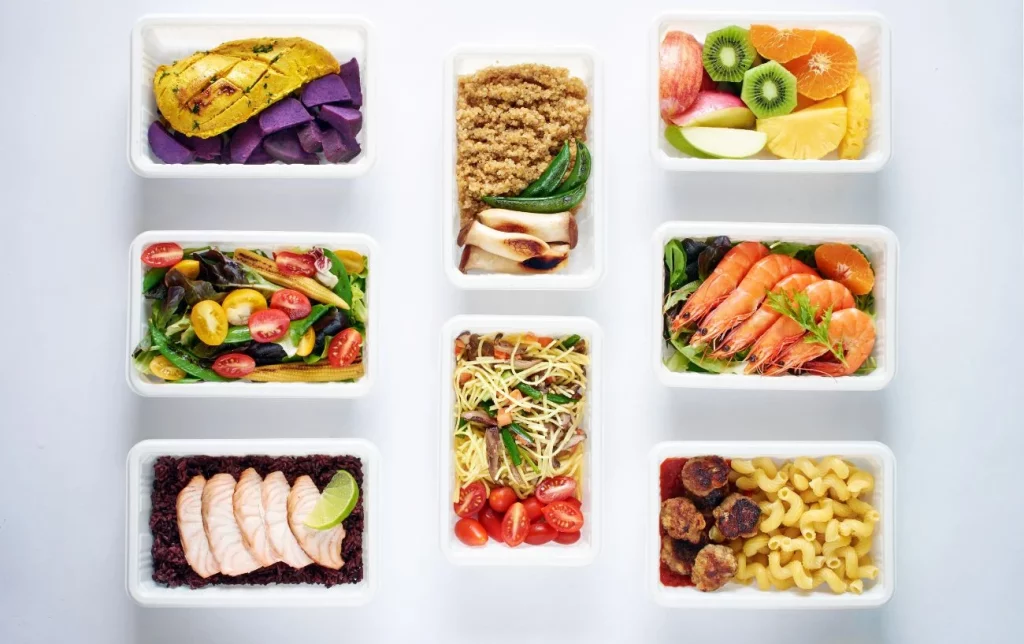 For those who engage in regular exercise, especially endurance athletes and bodybuilders who rely on carbs for energy during workouts, carb cycling offers an intriguing solution.
It enables individuals to tailor their carbohydrate intake based on their training regimen, making it increasingly popular for those seeking fat loss or attempting to overcome weight loss plateaus while maintaining an active lifestyle.
The scientific literature on carb cycling is somewhat limited, as few randomized controlled trials have directly investigated this approach. However, it draws upon principles from other dietary approaches, such as calorie restriction and the ketogenic diet, as well as our understanding of how our bodies use fuel during exercise. (Read also: Walking to lose weight).
Carb cycling seeks to align carbohydrate intake with the body's demand for glucose. For instance, days involving longer and more intense workouts require increased carb consumption, a practice commonly referred to as "carb loading." Conversely, on rest days or low-intensity workout days, carb intake may be reduced, while maintaining a steady intake of protein and fats. (Read Aso: 20 Healthy Chips You Can Eat When You're Trying To Lose Weight)
Benefits of Carb Cycling
Improved Fat Burning: Carb cycling aims to prevent the body from adapting to a lower metabolic state during calorie restriction. By temporarily increasing blood leptin levels on high-carb days, it may enhance metabolism and promote long-term fat utilization for fuel. However, further research is necessary to elucidate this relationship.
Stronger Muscles: During low-carb days in carb cycling, glycogen stores (carb storage in muscles and liver) are limited. High-carb days, known as "re-feeding," help replenish muscle glycogen, potentially enhancing performance and reducing muscle breakdown.
Better Blood Sugar Control: Carb cycling can impact insulin levels, potentially improving insulin sensitivity by reducing spikes in blood sugar that may result from a high-carb diet. This approach may optimize the benefits of carbohydrate consumption.
Recommended: Top 30 best and worst fruits for weight loss
Drawbacks of Carb Cycling
Difficulty with Carb Balance: Carb cycling can be complex, and determining the right amount of carbohydrates for low, moderate, and high-carb days can be challenging. It requires meticulous tracking of carb, protein, and fat intake, which may deter adherence.
Potential for Unhealthy Eating Habits: Restrictive diets, including carb cycling, can lead to an unhealthy focus on food choices, potentially resulting in orthorexia—an obsession with healthy eating. Cravings for high-carb foods on low-carb days may lead to binge-eating during high-carb days, disrupting dietary balance.
Not Suitable for Everyone: Carb cycling may not be suitable for individuals with diabetes or low blood sugar who require consistent glucose levels. Limiting nutritious carbohydrate sources, such as whole grains, may pose health risks, especially for women of childbearing age who need sufficient iron and folic acid.
Is Carb Cycling Ketogenic?
Carb cycling differs from the ketogenic diet. While carb cycling alternates daily carb intake, the ketogenic diet strictly limits carbohydrates to 20-40 grams daily, inducing ketosis, where the body burns fat for energy instead of carbs. Attempting both diets simultaneously would disrupt ketosis on high-carb days.
If you decide to explore carb cycling, seek guidance from a registered dietitian nutritionist (RDN) who can customize your carbohydrate intake based on your workout schedule and overall health objectives. Remember, individualized plans provide the best results while minimizing potential pitfalls.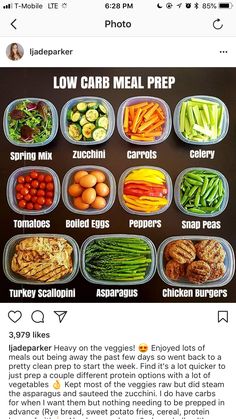 Carb Cycling: What Is It, and How Does It Work? 
Carb cycling, a dietary strategy gaining traction in fitness circles, offers a flexible approach to nutrition. By strategically adjusting carbohydrate intake, it aims to optimize energy, muscle growth, and fat loss.
Supported by scientific evidence, carb cycling's effectiveness varies among individuals. To embark on this journey, determine your goals, plan high, moderate, and low-carb days accordingly, and consult a registered dietitian. As we explore the science and practicality behind carb cycling, you'll discover if it's the right fit for your health and fitness objectives.
Carb Cycling Meal Plan
A 7-day carb-cycling meal plan offers a more extended strategy for varying carbohydrate intake to support various health and fitness goals. Below is a detailed 7-day carb-cycling meal plan: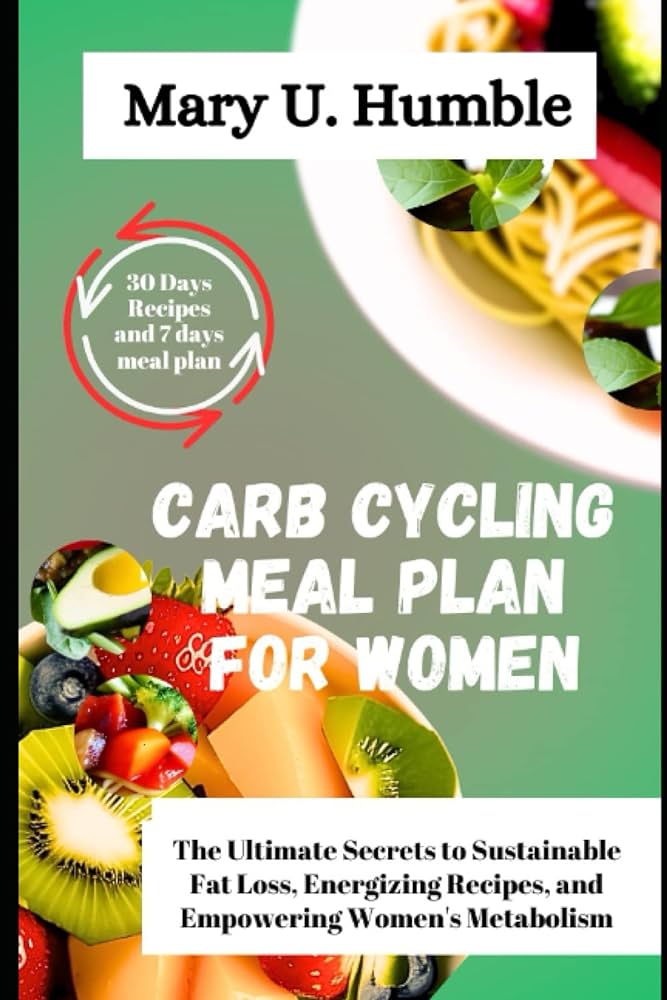 Day 1: High Carb Day (Muscle Fuel)
Breakfast:
Whole-grain toast.
A serving of mixed berries.
Lunch:
Quinoa salad with mixed vegetables.
A side of Greek yogurt.
Snack:
A banana.
Almonds or walnuts for added protein and healthy fats.
Dinner:
Baked salmon with lemon and dill.
Steamed brown rice.
Roasted broccoli and carrots.
Day 2: Low Carb Day (Fat Burning)
Breakfast:
Greek yogurt with a sprinkle of chia seeds.
A small serving of raspberries.
Lunch:
Turkey or veggie wrap with lettuce leaves instead of tortillas.
A side of cucumber slices with hummus.
Snack:
Sliced cucumber and cherry tomatoes with a light dressing.
Dinner:
Grilled shrimp or tofu.
Sautéed spinach with garlic.
Day 3: Moderate Carb Day (Balanced Energy)
Breakfast:
A handful of almonds or walnuts.
Lunch:
Snack:
Greek yogurt with a dash of honey.
Dinner:
Steamed broccoli and cauliflower.
Day 4: High Carb Day (Endurance)
Breakfast:
Whole-grain pancakes with fresh berries and a dollop of Greek yogurt.
Lunch:
Whole-grain pasta with a tomato-based sauce, lean ground meat or plant-based protein, and plenty of veggies.
Snack:
A smoothie with banana, spinach, protein powder, and almond milk.
Dinner:
Beef or veggie stir-fry with brown rice and lots of colorful vegetables.
Day 5: Low Carb Day (Fat Burning)
Breakfast:
Scrambled eggs with sautéed spinach and mushrooms.
Sliced avocado.
Lunch:
Spinach and kale salad with grilled chicken or tofu and a vinaigrette dressing.
Snack:
Cottage cheese with cherry tomatoes.
Dinner:
Baked or grilled fish (salmon or cod) with a side of asparagus and a small portion of quinoa.
Day 6: Moderate Carb Day (Balanced Energy)
Breakfast:
Whole-grain toast with avocado and poached eggs.
A side of mixed berries.
Lunch:
Brown rice and black bean bowl with sautéed veggies and salsa.
Snack:
A piece of fruit (apple or pear).
Dinner:
Grilled turkey or plant-based burger with a whole-grain bun.
Baked sweet potato fries.
Day 7: Low Carb Day (Fat Burning)
Breakfast:
Lunch:
Snack:
Sliced cucumbers with tzatziki dip.
Dinner:
Baked or grilled chicken breast with sautéed spinach and zucchini noodles.
Always adjust portion sizes and calorie intake to align with your individual needs and goals. Staying hydrated throughout the week is crucial. Before starting a carb-cycling meal plan or any new diet, consult a healthcare professional or registered dietitian to ensure it suits your health objectives and dietary requirements.
Frequently Asked Questions (FAQ)
Is there scientific evidence for carb cycling?
Yes, scientific evidence supports carb cycling's potential benefits for optimizing energy, muscle growth, and fat loss. However, its effectiveness can vary among individuals, and more research is needed for comprehensive validation.
How long does it take to see results from carb cycling?
Results from carb cycling can vary depending on individual factors like metabolism, activity level, and adherence. Generally, some individuals may notice changes in a few weeks, while others may take longer.
What are benefits of carb cycling?
Carb cycling offers several benefits, including improved muscle performance, enhanced fat burning, optimized energy levels for workouts, and potential improvements in insulin sensitivity. It can also help prevent metabolic adaptation to low-calorie diets, making it a flexible dietary strategy for various fitness and health goals.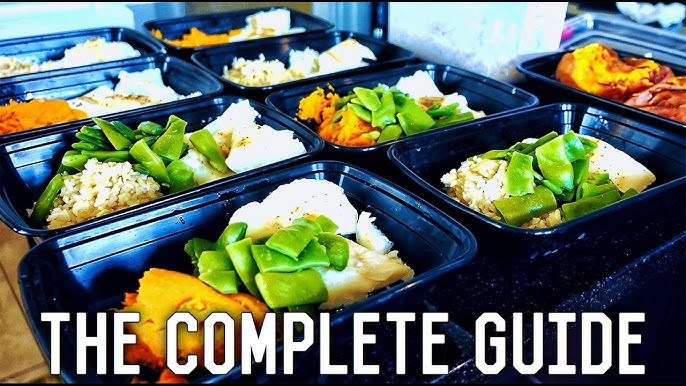 FAQ
Related Articles
The Healthiest Breads To Eat for Weight Loss, According to Dietitians
The Lowest Calorie Desserts (ice cream) at Dairy Queen (DQ)
43 BEST FRUITS FOR WEIGHT LOSS
30 Best healthy lunch ideas for weight loss
Conclusion
As we wrap up our exploration of carb cycling, it's clear that this meal plan isn't a one-size-fits-all solution. While it may offer benefits like improved muscle performance and fat loss, its effectiveness depends on individual factors and goals.
Carb cycling can be a powerful tool in the hands of those who understand it and tailor it to their specific needs.
Whether you're an athlete seeking peak performance or someone on a weight loss journey, the key lies in consulting a healthcare professional or registered dietitian to determine if carb cycling aligns with your goals and suits your unique physiology.
Remember, what works best is what works best for you.