Indulging in a sweet treat from Dairy Queen doesn't have to derail your calorie-conscious goals. Dairy Queen, known for its delicious ice cream creations, offers a range of lower-calorie dessert options to satisfy your cravings without breaking the calorie bank.
Today, we'll take you on a mouthwatering journey through the world of the lowest-calorie desserts at Dairy Queen. From the petite yet delightful "Mini Blizzard" to reduced-fat choices like the "DQ Fudge Bar" and "DQ Sandwich,"
We'll explore these guilt-free delights, highlighting their flavors and calorie counts. So, whether you're a fitness enthusiast or simply watching your intake, Dairy Queen has a treat for you.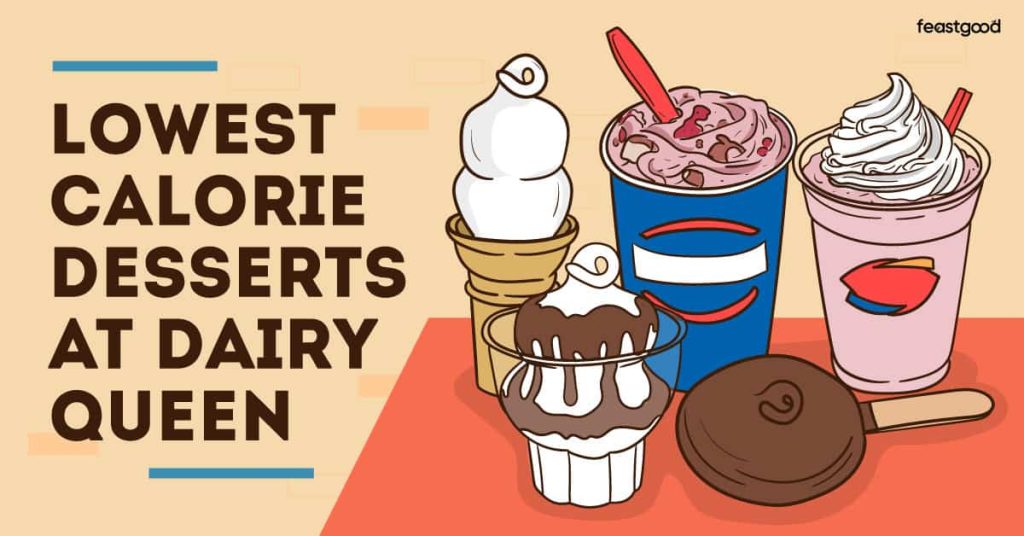 Discover the 5 Low-Calorie Desserts at Dairy Queen
DQ Ice-Cream Sandwich – 190 Calories
A soft-serve ice-cream delight nestled between chocolate-flavored wafers.
Surprisingly, it boasts a modest 190 calories and 4 grams of protein.
Dilly Bar – 190 Calories
This classic treat comprises ice-cream coated in chocolate.
With just 190 calories, it's a delightful choice, albeit slightly higher in saturated fat.
Fudge Bar – 60 Calories (DQ's Lowest Calorie Dessert)
An guilt-free indulgence at 60 calories.
Packed with 5 grams of fiber and zero saturated fat, making it a wholesome option.
Related: Chicken Protein Breakdown: Calories and Macros of Every Cut in Detail
Vanilla Orange Bar – 70 Calories (Second Lowest Calorie Dessert)
A DQ classic, the Vanilla Orange Bar, offers 70 calories, zero saturated fat, and a remarkable 6 grams of fiber.
Ideal for calorie-conscious individuals aiming to minimize sugar intake.
Kid's Ice Cream Cone – 170 Calories
Tailored for young ones, this ice-cream cone boasts 170 calories, 4.5 grams of fat, 25 total carbs, and 4 grams of protein.
Opting for a small ice cream elevates the calorie count to 230.
Bonus Option: Orange Julius Original – 200 Calories
Though it packs sugars and lacks dietary fiber, a small Orange Julius at DQ contains just 200 calories.
While not the top choice, it still qualifies as a low-calorie dessert option.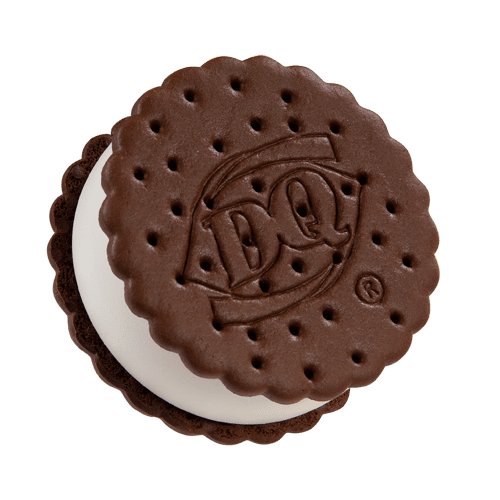 Desserts to Steer Clear of at Dairy Queen
Small Ice-Cream Shakes
Beware of small shakes, as even these pack over 500 calories, surpassing some fast-food meals.
MooLattes (Latte Smoothies)
MooLattes may be enticing, but even the small servings tally up to 400-500 calories.
Fruit Smoothies
Fruit smoothies, often laden with sugar, are best avoided at quick-service and fast-food joints.
For a healthier alternative, opt for a banana or Greek yogurt.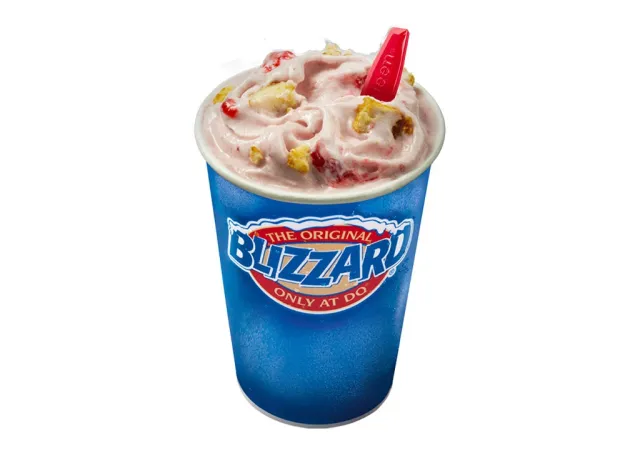 Curious About Blizzard Calories?
Wondering about the caloric hit of a classic Dairy Queen Blizzard? A small OREO Cookie Blizzard weighs in at a hefty 710 calories. Reserve these for special occasions or post-7-mile runs if you're treating yourself.
For Those Seeking Low-Calorie Desserts
If you possess a sweet tooth but aim for lower-calorie desserts, it's wise to steer clear of grocery store items labeled as "low-calorie," "reduced sugar," or "diet."
These often contain artificial sweeteners that can disrupt your cravings. Instead, savor authentic desserts such as ice-cream sandwiches, frozen fruit pops, fudge bars, and ice-cream bars.
Dive into the world of genuine desserts for a satisfying yet mindful treat.
Read More
19 best low calorie McDonalds orders (all under 350 calories)
How Many Calories in Chicken? Exploring the Caloric Content of Different Cuts
Top 30 High-Protein Snacks to Keep You Full Between Meals
Frequently Asked Questions (FAQ)
Does Dairy Queen have low calorie?
Dairy Queen offers some lower-calorie menu options, such as salads and smaller-sized treats like their "Mini Blizzard" or "Kid's Cone." However, many of their classic items are higher in calories, so choosing carefully is key for a lower-calorie meal at Dairy Queen.
What is the lowest calorie blizzard from Dairy Queen?
The lowest-calorie Blizzard at Dairy Queen is typically the "Mini Blizzard," which comes in various flavors. It is smaller in size and contains fewer calories compared to the regular-sized Blizzards on their menu.
What dairy queen desserts are sugar free?
Dairy Queen offers a limited selection of sugar-free desserts, typically sweetened with artificial sweeteners like Splenda.
These options may include the no-sugar-added Dilly Bar and select flavors of their Arctic Rush slushies.
However, the availability of these sugar-free options can vary by location, so it's best to check with your local Dairy Queen for their specific offerings.
Does Dairy Queen have low fat ice cream?
Dairy Queen offers a lower-fat ice cream option called "DQ Reduced Fat Soft Serve." It has less fat than their regular soft serve ice cream and is used in some menu items, like their "DQ Fudge Bar" and "DQ Sandwich."
The lowest calorie desserts at dairy queen dq menu
The lowest-calorie desserts on Dairy Queen's menu include the "Mini Blizzard," reduced-fat options like the "DQ Fudge Bar" and "DQ Sandwich," and select low-fat, low-calorie frozen yogurt options.
Calorie counts may vary by flavor and portion size, so check with your local Dairy Queen for precise details.