California is not only known for its stunning coastline, beautiful weather, and vibrant culture but also for its diverse and innovative culinary scene.
When it comes to burgers, the Golden State boasts a plethora of outstanding burger chains that have become beloved institutions.
In this blog post, we'll take you on a flavorful journey, exploring some of California's best burger chains that have captured the hearts and taste buds of locals and visitors alike.
Get ready to discover the mouthwatering creations and unique flavors that make California's burger scene truly exceptional.
1. In-N-Out Burger
No discussion about California burger chains would be complete without mentioning In-N-Out Burger. This iconic fast-food joint has become synonymous with the state itself.
Known for its classic menu, fresh ingredients, and friendly service, In-N-Out Burger offers juicy burgers made from 100% pure beef, hand-cut fries, and their signature secret sauce.
Their dedication to quality and simplicity has made them a cult favorite for over 70 years.
2. The Habit Burger Grill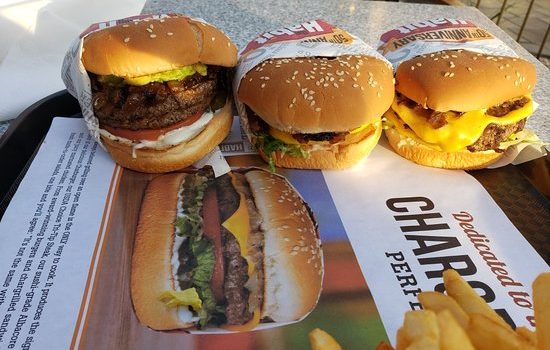 The Habit Burger Grill started in Santa Barbara, California, and has since expanded across the state and beyond.
What sets them apart is their commitment to char-grilling their burgers over an open flame, resulting in a unique smoky flavor.
Their menu features a variety of mouthwatering burgers, including the popular Charburger, made with fresh, never-frozen beef, topped with fresh lettuce, tomatoes, caramelized onions, and their signature sauce.
3. Umami Burger
With a focus on bold flavors and innovative combinations, Umami Burger has gained a dedicated following.
Originating in Los Angeles, this upscale burger chain offers a range of gourmet creations that elevate the burger experience.
From the signature Umami Burger with shiitake mushrooms and caramelized onions to unique options like the Truffle Burger and the Manly Burger with beer-cheddar cheese, Umami Burger brings a fusion of tastes that are sure to tantalize your taste buds.
4. Slater's 50/50
Slater's 50/50 takes burger innovation to a whole new level by introducing a patty made from 50% ground beef and 50% ground bacon.
Located in Southern California, this burger chain offers a creative menu that goes beyond traditional expectations.
Indulge in their unique and decadent creations, such as the Original 50/50 Burger or the Peanut Butter and Jellousy Burger, which combines bacon, peanut butter, and strawberry jelly for a truly unforgettable taste experience.
Relate
Easy, Quick, And Juicy Air Fryer Hamburgers
7 Fast-Food Restaurants That Serve the Best Patty Melts
5. The Counter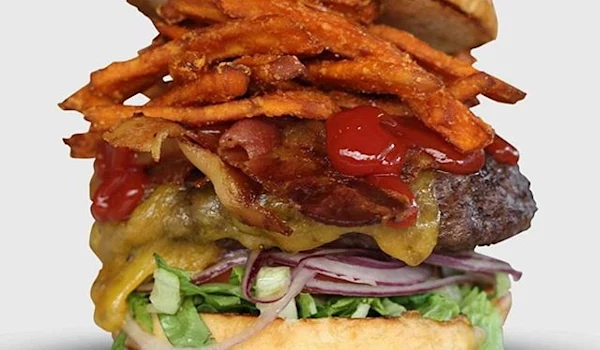 With a "build your own" concept, The Counter allows burger enthusiasts to customize their burgers to perfection.
This California-based chain offers a wide selection of proteins, buns, cheeses, sauces, and toppings, giving you endless possibilities to create your dream burger.
Whether you prefer a classic beef patty or want to explore vegetarian or vegan options, The Counter has something to satisfy every craving.
6. Super Duper Burgers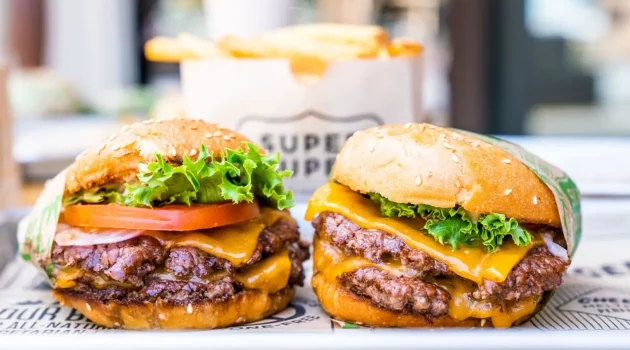 Super Duper Burgers prides itself on serving burgers made from humanely raised, vegetarian-fed beef. Their commitment to quality extends to their locally sourced ingredients, including organic produce and house-made pickles.
Their classic burgers are made with care and attention to detail, ensuring each bite is a flavorful experience that reflects California's fresh and sustainable ethos.
Read More
How To Make Sourdough Bread | Perfect guide.
13 Best Low Carb Keto Bread to Buy in 2023
The Healthiest Breads To Eat for Weight Loss, According to Dietitians
How To Make Bread Rolls (Buns) From Scratch.
27 Interesting Types of Bread from Around the world
How Do You Make Banana Bread From Scratch.
Short Bread Cookies Recipe | Best Guide
How To Make Nigerian Salad | Step By Step Guide
DIY Remedies for Teeth Whitening at Home: Brighten Your Smile Naturally
13 Best Low Carb Keto Bread to Buy in 2023
Quick and Easy Home Remedies for Acne: Natural Solutions for Clear Skin
Home Remedies for Upset Stomach and Indigestion: Natural Relief for Digestive Discomfort
Conclusion
California's burger chains offer a diverse range of flavors, culinary innovation, and a celebration of quality ingredients. From the classic simplicity of In-N-Out Burger to the gourmet creations at Umami Burger, each burger chain brings its unique flair to the table.
So, the next time you find yourself in the Golden State, be sure to indulge in the mouthwatering delights offered by these California burger chains—it's a culinary experience you won