Introduction: 15 Best Low Carb Keto Bread Options to Buy in 2023
Are you following a low carb or keto lifestyle and craving the taste and texture of bread? Look no further! In 2023, the market is brimming with incredible low carb keto bread options that allow you to indulge in the joy of bread while staying true to your dietary goals.
From sliced bread to bagels and everything in between, there are numerous choices to satisfy your bread cravings without compromising your low carb or keto regimen.
These bread alternatives are crafted using innovative ingredients like almond flour, coconut flour, and psyllium husk, ensuring they are low in carbohydrates and high in fiber and healthy fats.
In this article, we will delve into the 13 best low carb keto bread options to buy in 2023. These selections have been carefully curated based on their nutritional value, taste, texture, and customer satisfaction.
Prepare to discover a world of bread options that are not only delicious but also align with your low carb or keto lifestyle.
Say goodbye to bread deprivation and embrace the convenience of these fantastic low carb keto bread choices that will keep you on track while delighting your taste buds. Let's dive into the exciting world of low carb keto bread options available in 2023!
1. ARNOLD KETO BREAD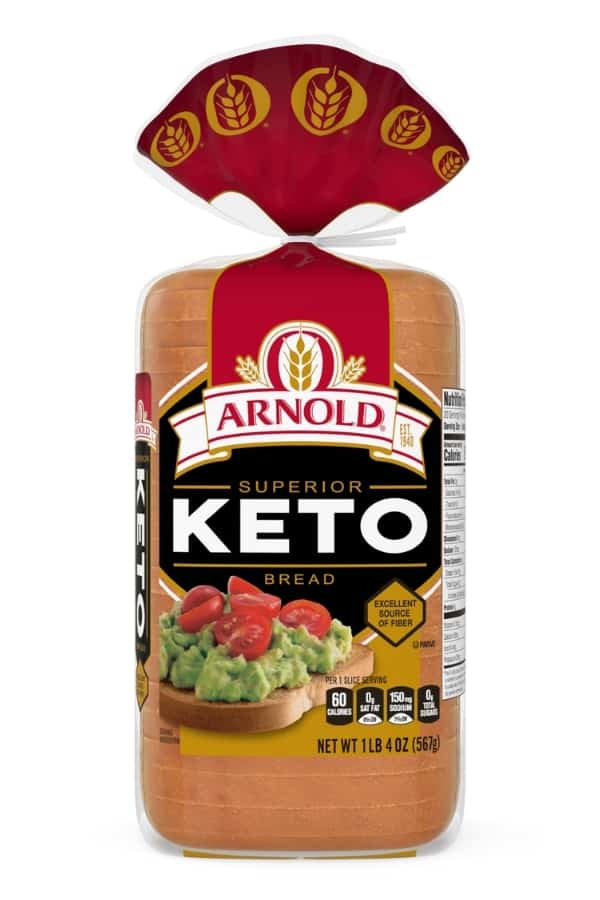 If you used to buy Arnold bread, guess what, they have keto bread! And it only has 3 net carbs per serving, so you can have the brand you know and love while keeping it low carb.
Plus, it should be in your nearest grocery store next to all of the other Arnold bread.
2. SOLA SWEET AND BUTTERY BREAD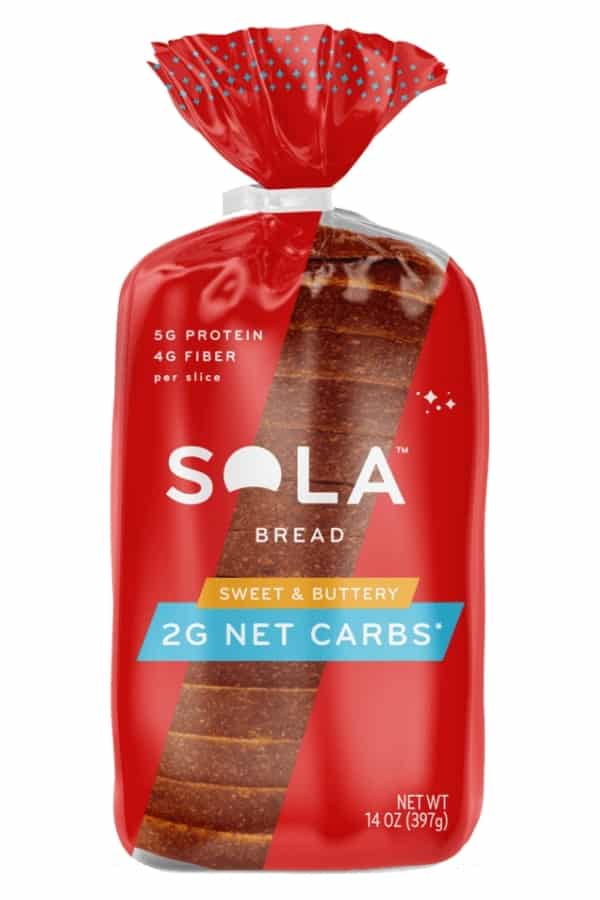 What's great about this option is Sola offers a few delicious flavors. The seeded, golden wheat, and sweet & buttery have just 2 net carbs, and the oat has 3 net carbs.
And you can get all of them here on Amazon.
3. BASE CULTURE ORIGINAL KETO BREAD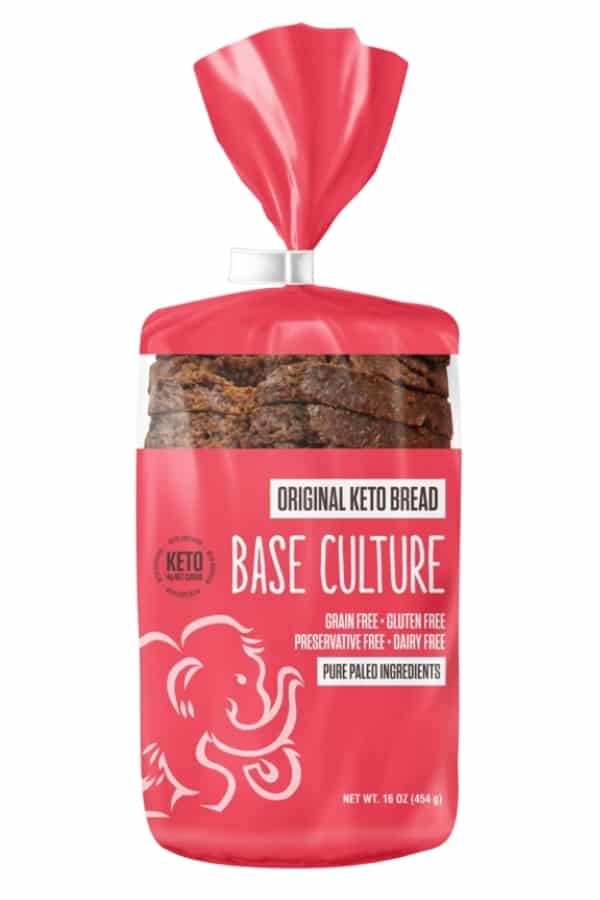 This keto bread is packed with awesomeness. It is preservative-free, dairy-free, gluten-free, grain-free, and made with pure Paleo ingredients.
Oh, and each serving only has 4 net carbs, and you can get it at Target.
4. SOLO CARB BREAD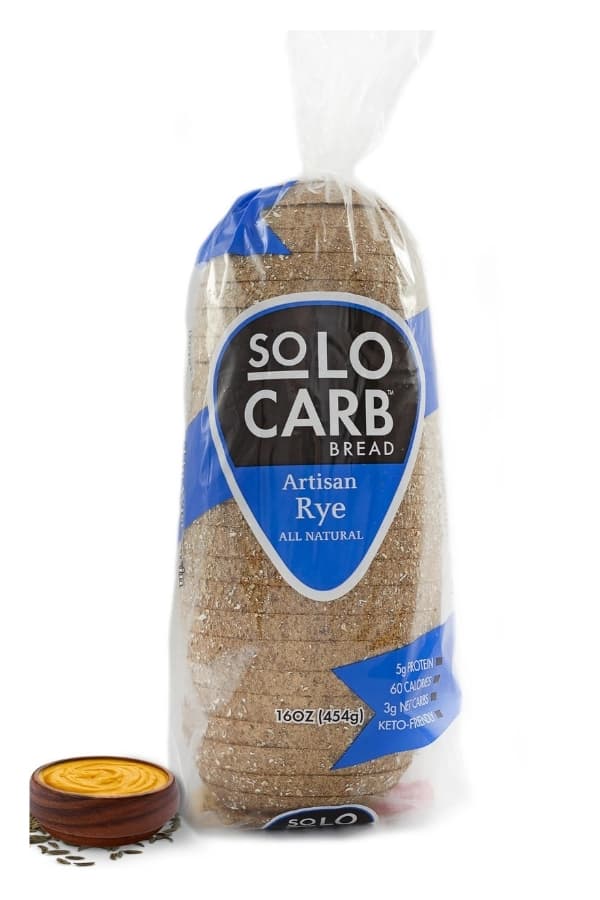 Another 2 net carb bread is this SoLo Carb Bread. The best thing about this bread is that it offers a rye flavor that is pretty hard to come by for keto bread.
Other flavors offered are country white and harvest wheat.
Pick it up at Walmart, or on Amazon here.
5. LEWIS BAKESHOP HEALTHY LIFE WHITE BREAD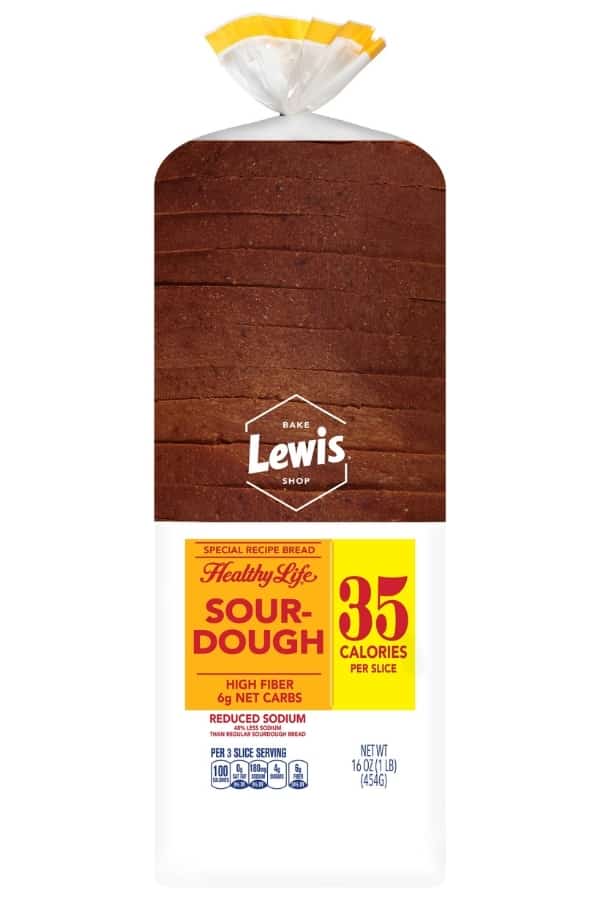 So, Lewis Bakeshop has the keto bread I went over earlier, but their regular bread is also keto friendly, so I figured I'd include it on the list.
It has only 35 calories and 6 net carbs with white, whole wheat, and sourdough flavors! 
Related: The Healthiest Breads To Eat for Weight Loss, According to Dietitians
How To Make Sourdough Bread | Perfect guide.
How To Make Bread Rolls (Buns) From Scratch.
6. AUNT MILLIES LIVE CARB SMART WHITE BREAD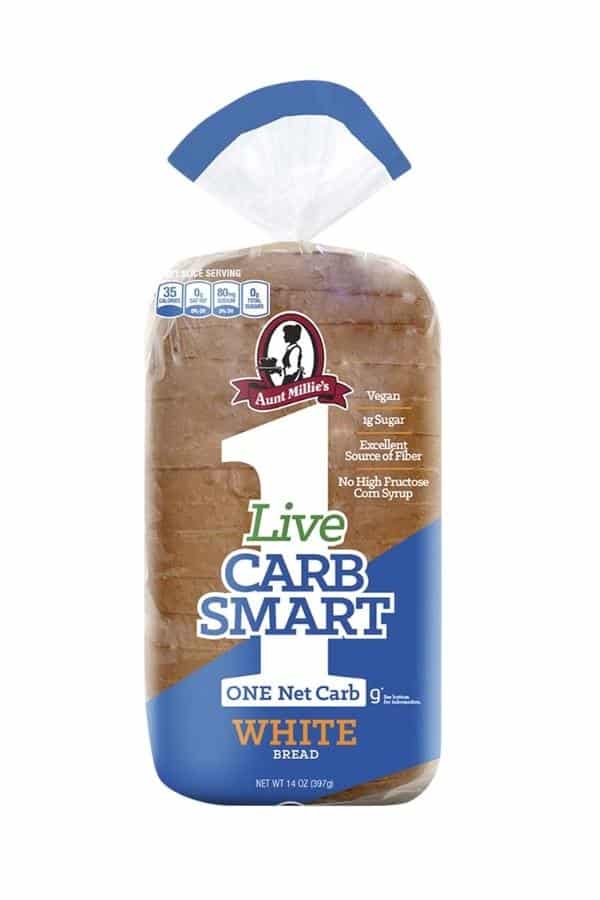 After I posted this list, I got a bunch of DM's on Instagram saying I missed the best storebought keto bread option – which is this keto bread by Aunt Millies.
A lot of people said it's the closest thing to "real" bread that they've had. And with praise like that – along with the fact that each slice has just 1 net carb – it's now got a spot on my list of best keto breads to buy!
LOW CARB BREAD TO BUY
7. THIN SLIM FOODS 0 NET CARB BREAD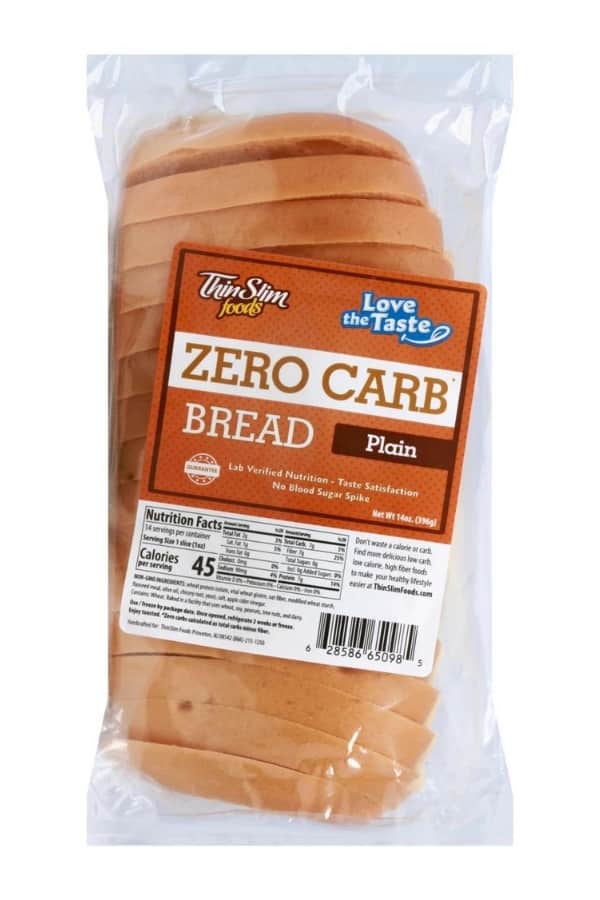 The first keto bread on our list is this plain bread from Thin Slim Foods. It has 0 net carbs and 7g of protein per slice! 
And they have a ton of flavors – honey, everything, cinnamon, and rye.
You can pick up a loaf here.
8. LEWIS BAKESHOP HEALTHY LIFE KETO BREAD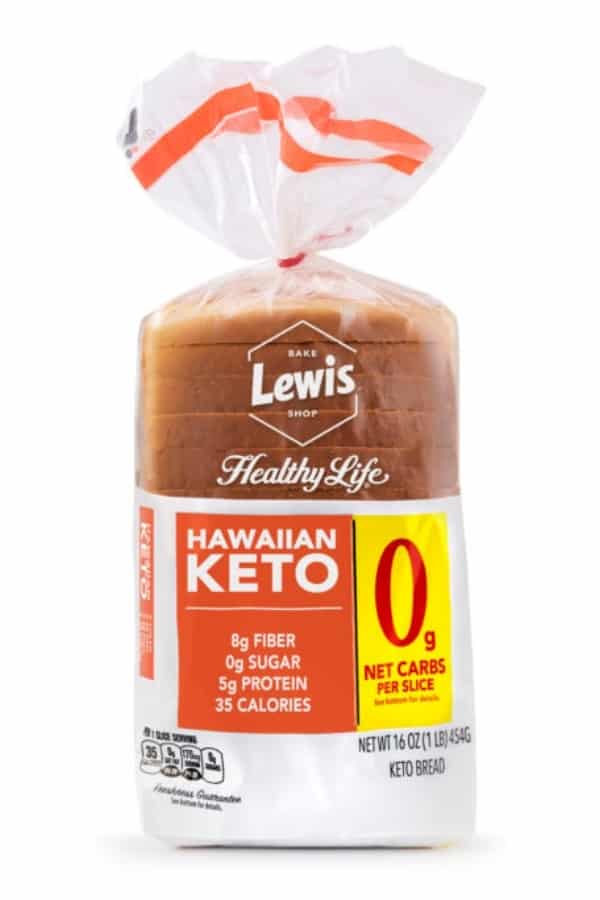 This option is also a 0 net carb bread, and it has just 30 calories, making it a great low calorie bread, too!
But the best part, they offer white, cinnamon, and Hawaiian bread. So if you like Sweet Hawaiian Rolls, the Hawaiian flavor is pretty great. You can find it on Healthy Life's website, Kroger, Albertson's, or Walmart online.
9. L'OVEN FRESH ZERO CARB BREAD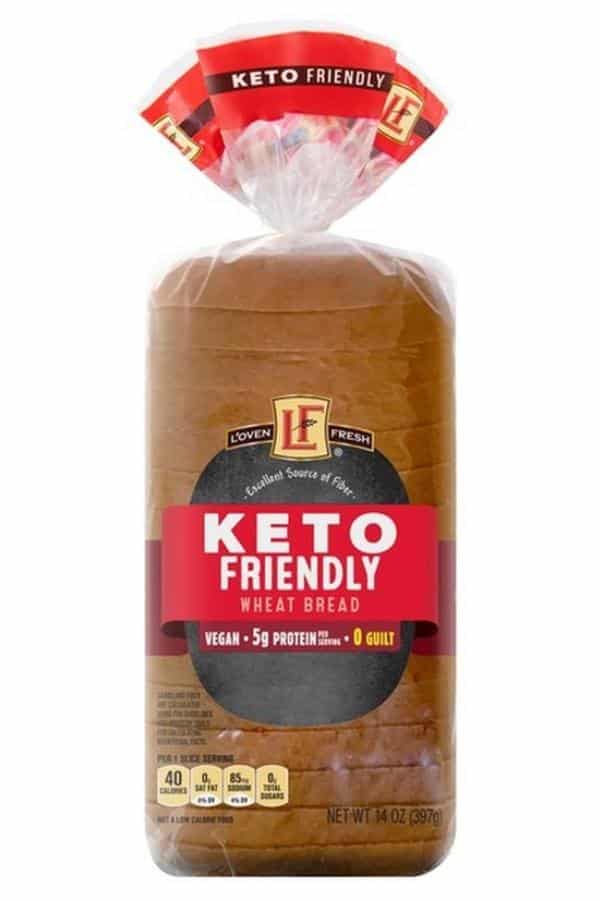 If you have an Aldi near you, you have one of the best options on this list.
The L'oven Fresh low carb bread Aldi offers comes in wheat or multiseed, and it is vegan with 0 net carbs per serving!
10. NATURAL OVENS BAKERY KETO FRIENDLY BREAD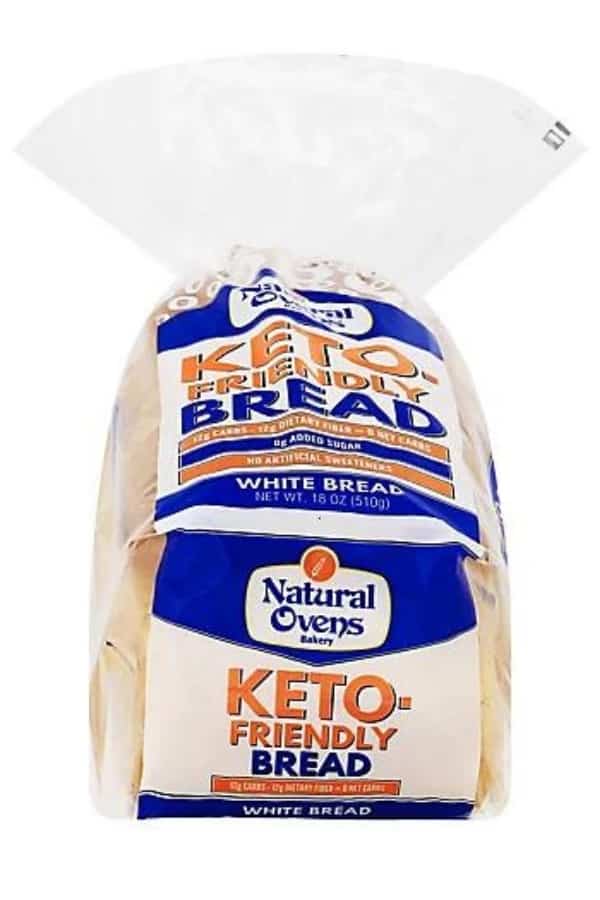 A classic white bread option is this one from Natural Ovens Bakery. It has no artificial sweeteners, no sugar, and 0 net carbs! This is also know as the Costco Keto Bread since you can find it in most Costco stores.
However, you can also grab some from amazon here.
11. KISS MY KETO BREAD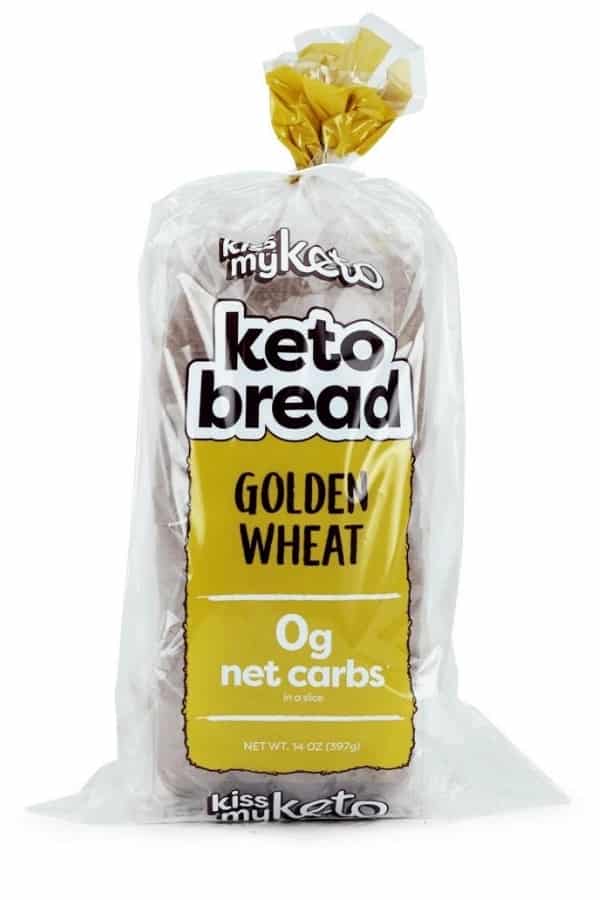 This keto bread is offered in seeded wheat, golden wheat, dark wheat, and cinnamon raisin.
All of the wheat options have 0 net carbs, and the cinnamon raisin has 2 net carbs.
So if you like wheat bread, you'll love this low carb bread Walmart offers in stores and online!
You can get a loaf here.
12. FRANZ KETO WHITE BREAD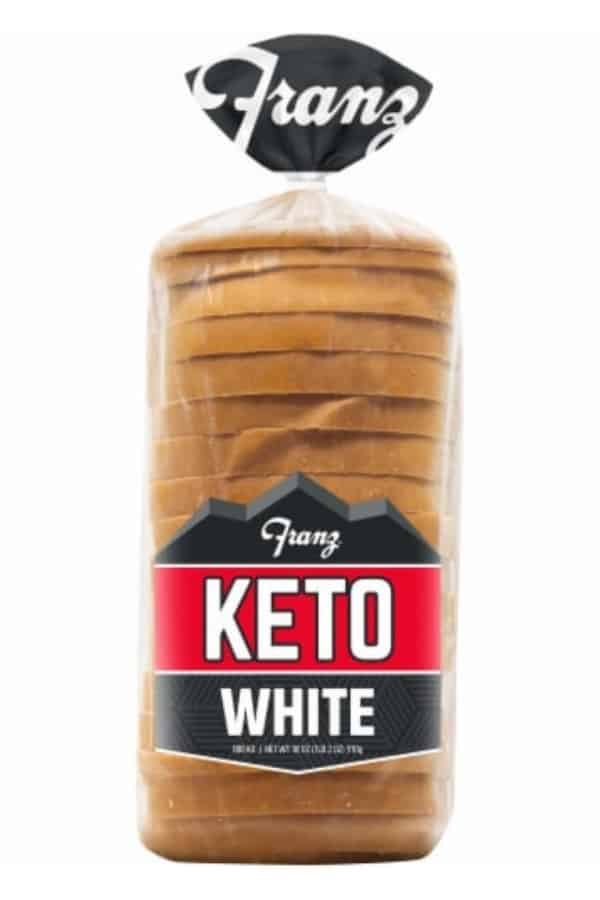 Another white bread option that is keto friendly is this one from Franz – it has 1 net carb!
Franz also makes keto hamburger buns and keto hot dog buns – both have 1 net carb too.
You can get them here.
13. EXTRAORDINARY BITES KETO FRIENDLY WHITE BREAD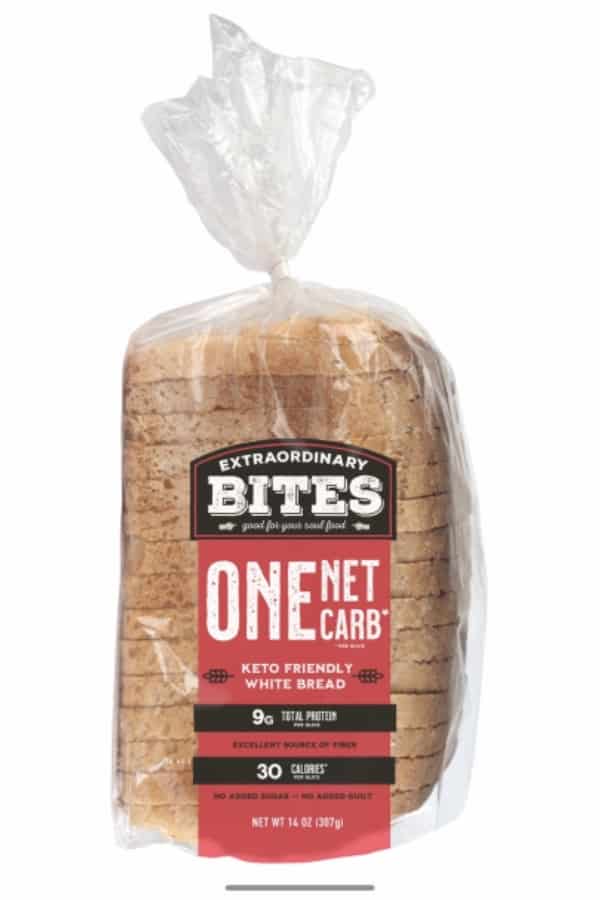 This low carb bread is another low calorie bread that is keto friendly with just 30 calories and 1 net carb per slice! And you can find this option at Walmart
Read more
How To Make Bread Rolls (Buns) From Scratch.
27 Interesting Types of Bread from Around the world
Easy Jollof Breadfruit Recipes for Beginners
How Do You Make Banana Bread From Scratch.
Short Bread Cookies Recipe | Best Guide
Are these low carb keto bread options gluten-free?
Yes, many of the low carb keto bread options available in 2023 are gluten-free as they are made with alternative flours such as almond flour or coconut flour.
Can I find these bread options in local grocery stores?
Some of the popular low carb keto bread brands have expanded their distribution and can now be found in select local grocery stores. However, for a wider variety, online purchasing may offer more options.
Are these bread options suitable for vegetarians or vegans?
Yes, there are low carb keto bread options available in 2023 that cater to vegetarian and vegan diets. These breads are typically made without animal products or by using plant-based alternatives.
How do these bread options compare in terms of taste and texture to traditional bread?
While they may have a slightly different texture and taste compared to traditional bread, many low carb keto bread options have come a long way in terms of mimicking the experience of eating regular bread. The texture can vary from brand to brand, so it's recommended to try different options to find the one that suits your preferences.
Can these bread options be used for sandwiches and toasting?
Absolutely! These low carb keto bread options are versatile and can be used for making sandwiches, toasting, or any other way you would typically enjoy bread. Just keep in mind that they may require slightly different preparation and handling compared to traditional bread.
Conclusion
There are plenty of great low-carb and keto-friendly bread options available on the market today. Whether you prefer a classic loaf of sliced bread or something more unique like a crispbread or tortilla, there's sure to be an option that suits your taste and dietary needs.
We hope this list has helped you discover some new favorites and inspired you to try out some different breads in your keto diet.
With so many delicious options to choose from, it's easier than ever to enjoy all the benefits of a low-carb lifestyle without sacrificing flavor or variety.
So why not give one (or more!) of these tasty breads a try today? Your taste buds (and waistline) will thank you!