Acne is a common skin condition that affects people of all ages. It can be frustrating and impact self-esteem.
While there are numerous over-the-counter and prescription treatments available, many people prefer to explore natural remedies for acne.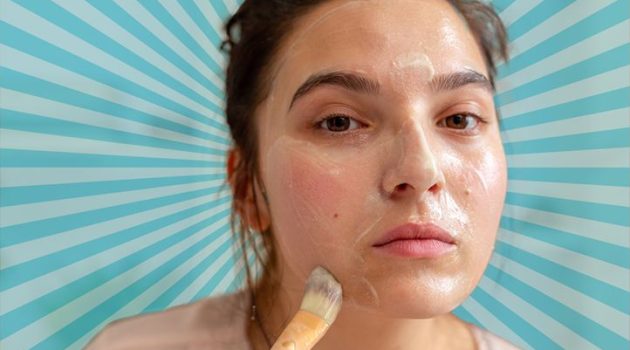 In this comprehensive guide, we will discuss a variety of quick and easy home remedies that can help you combat acne and achieve clearer, healthier skin.
These remedies are affordable, easily accessible, and often have fewer side effects compared to conventional treatments.
1. Tea Tree Oil
Tea tree oil is a potent natural remedy for acne due to its antimicrobial properties. It can effectively kill acne-causing bacteria and reduce inflammation. Dilute tea tree oil with a carrier oil and apply it to affected areas using a cotton swab.
2. Honey
Honey has antibacterial properties and can help reduce acne-causing bacteria. Apply raw honey directly to acne-prone areas or create a honey mask by mixing it with other ingredients like cinnamon or turmeric.
3. Aloe Vera

Aloe vera has soothing and anti-inflammatory properties that can help reduce redness and inflammation associated with acne. Apply fresh aloe vera gel or use commercially available aloe vera products to treat acne.
4. Apple Cider Vinegar
Apple cider vinegar has antibacterial and exfoliating properties that can help fight acne and improve skin texture. Dilute apple cider vinegar with water and apply it to the skin using a cotton ball as a toner.
5. Green Tea
Green tea contains antioxidants and anti-inflammatory compounds that can help reduce acne. Brew green tea and apply it to the skin as a toner or use green tea bags as a compress.
6. Witch Hazel

Witch hazel is a natural astringent that can help cleanse the skin and reduce inflammation. Apply witch hazel to the affected areas using a cotton pad.
7. Lemon Juice
Lemon juice contains citric acid, which exfoliates the skin and helps reduce acne. Dilute fresh lemon juice with water and apply it to the skin using a cotton ball.
8. Garlic
Garlic has antimicrobial properties that can help fight acne-causing bacteria. Crush a garlic clove and apply it directly to pimples or mix it with honey for a potent spot treatment.
9. Turmeric
Turmeric possesses anti-inflammatory and antibacterial properties that can help reduce acne. Create a paste by mixing turmeric powder with water or honey and apply it to the skin as a mask.
10. Ice
Ice can help reduce inflammation, redness, and swelling associated with acne. Wrap an ice cube in a clean cloth and gently apply it to acne-prone areas for a few minutes.
11. Oatmeal
Oatmeal has soothing properties and can help absorb excess oil from the skin. Create an oatmeal mask by mixing ground oats with water or honey and apply it to the skin for a calming effect.
12. Baking Soda
Baking soda acts as a natural exfoliant and helps remove dead skin cells, excess oil, and impurities. Create a paste by mixing baking soda with water and gently massage it onto the skin before rinsing off.
13. Jojoba Oil
Jojoba oil closely resembles the natural sebum produced by the skin and can help regulate oil production. Apply a few drops of jojoba oil to acne-prone areas to moisturize and balance the skin.
14. Cucumber
Cucumber has cooling and soothing properties that can help reduce inflammation and redness. Slice a cucumber and place the slices directly on the affected areas or blend cucumber to create a refreshing face mask.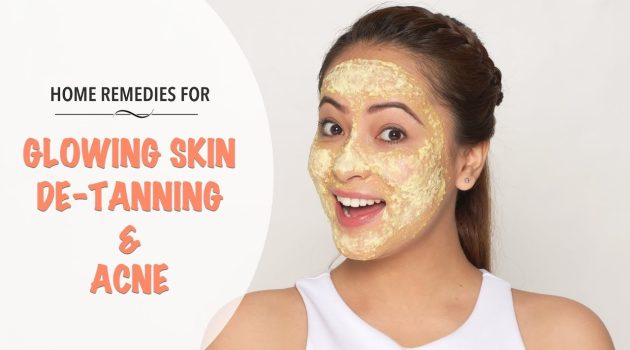 Conclusion
In conclusion, there are plenty of quick and easy home remedies for acne that you can try out. From using apple cider vinegar to applying aloe vera, these natural remedies can help reduce inflammation and prevent breakouts.
While they may not work for everyone, it is worth giving them a shot before turning to harsher treatments. Remember to always take care of your skin by keeping it clean, staying hydrated, and eating a healthy diet.
With patience and consistency in your skincare routine, you'll be on your way to clearer skin in no time. Don't forget to consult your dermatologist if your acne persists or worsens despite trying these remedies.
When to see a doctor
People may want to talk with their doctor if their acne sores are:
very painful
often infected
deep under the skin
not responding to home treatment
covering a large area of skin
causing emotional distress
There are times when a person should see a doctor if they have acne because of the underlying causes. For example, home remedies may not be effective when acne occurs due to a hormone imbalance or an allergic response, leading to more severe conditions.
Hormonal acne
Hormonal acne occurs from a hormone imbalance and can occur from:
Foods containing hormones. For example, dairy products can consist of hormones.
Premenstrual flare-ups. Hormones fluctuate before a menstrual cycle and may lead to acne flares.
Stress hormones. Feelings of intense anger and anxiety may aggravate acne due to stress hormones rising with the emotions.
Polycystic ovarian syndrome (PCOS). PCOS is a common endocrine system disorder that can affect individuals during their reproductive years.
A doctor may offer potential treatment options or ways to avoid acne flare-ups with each type of hormonal acne.
Medical treatments for acne
There are many medical treatment options for acne, and many highly effective, though they can cause side effects and may not be suitable for everyone.
People can speak with a doctor about whether using medication or medicinal creams is right for them, primarily if home remedies have not worked.
Popular over-the-counter treatments for mild to moderate acne sores contain the following active ingredients:
salicylic acid
benzoyl peroxide
alpha hydroxy acids
Doctors may prescribe more vital medication to treat acne, including:
tretinoin gels and creams
clindamycin gels and creams
oral antibiotics
oral isotretinoin
birth control medications
Are home remedies effective in treating acne?
Home remedies can be effective in treating acne for some individuals. However, the results may vary depending on the severity of the acne and individual skin types. It's important to note that home remedies may not work for everyone, and it's always a good idea to consult a dermatologist for personalized advice.
How long does it take to see results from home remedies?
The time it takes to see results can vary depending on the individual and the severity of the acne. Some people may notice improvements within a few days, while others may take several weeks. Consistency is key when using home remedies, and it's important to be patient and give the remedies enough time to work.
Are there any side effects of using home remedies for acne?
Most home remedies for acne are considered safe when used in moderation. However, some individuals may experience skin irritation, redness, or allergic reactions to certain ingredients.
It's essential to perform a patch test before applying any remedy to your face and discontinue use if you experience any adverse effects.
Can home remedies completely cure acne?
Home remedies can help alleviate acne symptoms and improve the overall condition of the skin. However, they may not completely cure acne, especially in severe cases.
For persistent or severe acne, it's advisable to seek professional medical advice and consider a comprehensive treatment plan.
Can I use home remedies alongside other acne treatments?
It's important to exercise caution when combining home remedies with other acne treatments. Some ingredients may interact with medications or skincare products, leading to adverse effects.
Consult with a dermatologist before using home remedies alongside other acne treatments to ensure compatibility and prevent any potential complications.