A dazzling smile can boost your confidence and leave a lasting impression. However, over time, factors like diet, lifestyle choices, and aging can cause teeth to lose their natural whiteness and develop stains.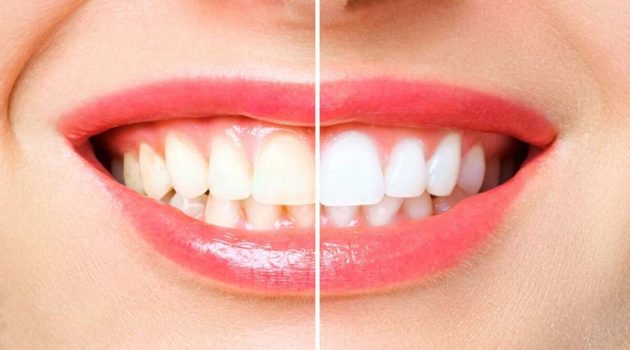 While professional teeth whitening treatments are available, they can be expensive and may not be suitable for everyone.
Fortunately, there are numerous do-it-yourself (DIY) remedies that you can try at home to brighten your smile naturally. In this comprehensive guide, we will explore a variety of effective DIY remedies for teeth whitening.
From natural ingredients like baking soda and hydrogen peroxide to homemade whitening pastes and oil pulling techniques, these remedies can help remove surface stains, restore your teeth's brightness, and promote oral health.
Get ready to embark on a journey toward a radiant smile with these budget-friendly and convenient DIY remedies.
1.Understanding Teeth Stains and Discoloration
The different types of teeth stains and their causes
Identifying extrinsic and intrinsic discoloration
Common factors that contribute to teeth stains
The importance of oral hygiene in maintaining white teeth
Related: The Effects of Drinking a Gallon of Water Daily on Your Body
2. DIY Whitening with Baking Soda
The science behind baking soda as a teeth whitening agent
Creating a baking soda paste for gentle stain removal
Combining baking soda with other ingredients for enhanced whitening effects
Precautions and considerations when using baking soda for teeth whitening
3. Whitening with Hydrogen Peroxide
Understanding the role of hydrogen peroxide in teeth whitening
Safely using hydrogen peroxide as a mouth rinse or gel
Combining hydrogen peroxide with other natural ingredients for improved results
Potential risks and limitations of using hydrogen peroxide for teeth whitening
Related: 14 Natural Remedies for Insomnia: Sleep Like a Baby.
4. Homemade Whitening Pastes and Powders
Creating whitening pastes with ingredients like activated charcoal, turmeric, and strawberries
The benefits and limitations of each homemade whitening paste
Homemade whitening powders using ingredients like clay, baking soda, and herbs
Proper application and precautions when using homemade whitening pastes and powders
5. Oil Pulling for Teeth Whitening
Understanding the ancient practice of oil pulling
Choosing the right oil for oil pulling (e.g., coconut oil, sesame oil)
The potential benefits of oil pulling for oral health and teeth whitening
Incorporating oil pulling into your daily oral care routine
7. Maintaining and Enhancing Teeth Whitening Results
Practicing good oral hygiene habits for long-lasting whitening effects
Choosing the right toothbrush, toothpaste, and mouthwash for maintaining white teeth
Dietary tips for reducing teeth staining (e.g., avoiding foods and drinks that stain teeth)
Regular dental check-ups and professional cleanings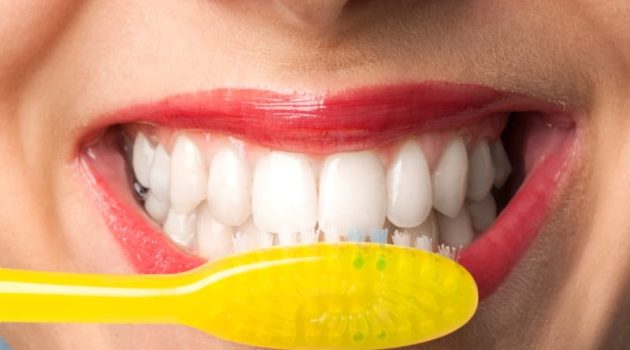 Are DIY remedies effective for teeth whitening?
DIY remedies can be effective for teeth whitening to some extent, especially for mild discoloration. However, it's important to manage expectations as the results may vary depending on the individual and the severity of the stains.
Are there any risks or side effects associated with DIY teeth whitening remedies?
While DIY remedies are generally considered safe, there are some risks and side effects to be aware of. Overusing abrasive ingredients like baking soda or brushing too vigorously can damage the enamel.
Additionally, some remedies may cause tooth sensitivity or irritate the gums. It's important to use caution, follow instructions properly, and discontinue use if you experience any adverse effects.

How long does it take to see results from DIY teeth whitening remedies?
The time it takes to see results can vary depending on the individual and the specific remedy used. Some people may notice a difference within a few days, while others may require several weeks of consistent use to see noticeable improvement.

Can DIY remedies replace professional teeth whitening treatments?
DIY remedies are generally more suitable for mild staining and as maintenance between professional treatments. For more severe discoloration or desired quicker results, professional teeth whitening treatments performed by a dentist are recommended.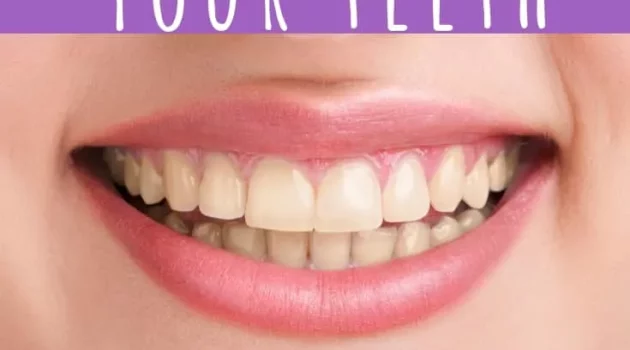 Must Read
14 Natural Remedies for Insomnia: Sleep Like a Baby.
Quick and Easy Home Remedies for Acne: Natural Solutions for Clear Skin
30 Best healthy lunch ideas for weight loss
Home Remedies for Upset Stomach and Indigestion: Natural Relief for Digestive Discomfort
Unveiling the Nutritional Marvels: Exploring the Remarkable Health Benefits of Cashews
Conclusion
Achieving a brighter, whiter smile doesn't necessarily require expensive treatments or visits to the dentist.
With the DIY remedies discussed in this guide, you can naturally whiten your teeth at home using readily available ingredients.
Whether you choose to incorporate baking soda, hydrogen peroxide, homemade whitening pastes and powders, or explore the practice of oil pulling, remember to be consistent and patient with your efforts.
It's essential to practice good oral hygiene habits, maintain a healthy diet, and seek professional dental care as needed.
Embrace these natural DIY remedies for teeth whitening and unlock the potential for a radiant smile that reflects your inner confidence. Smile wide, knowing you have the power to brighten your teeth naturally at home.