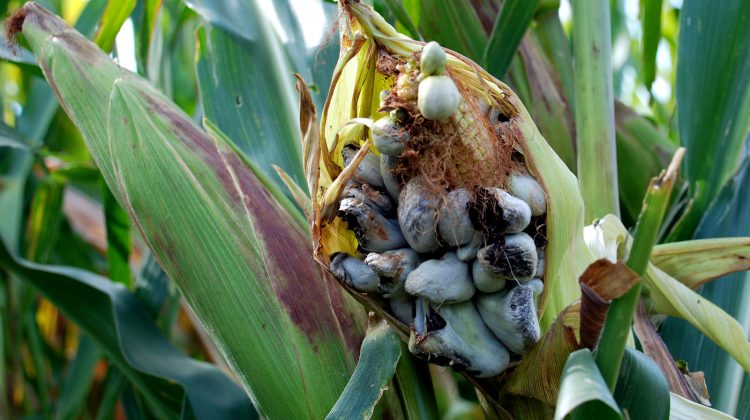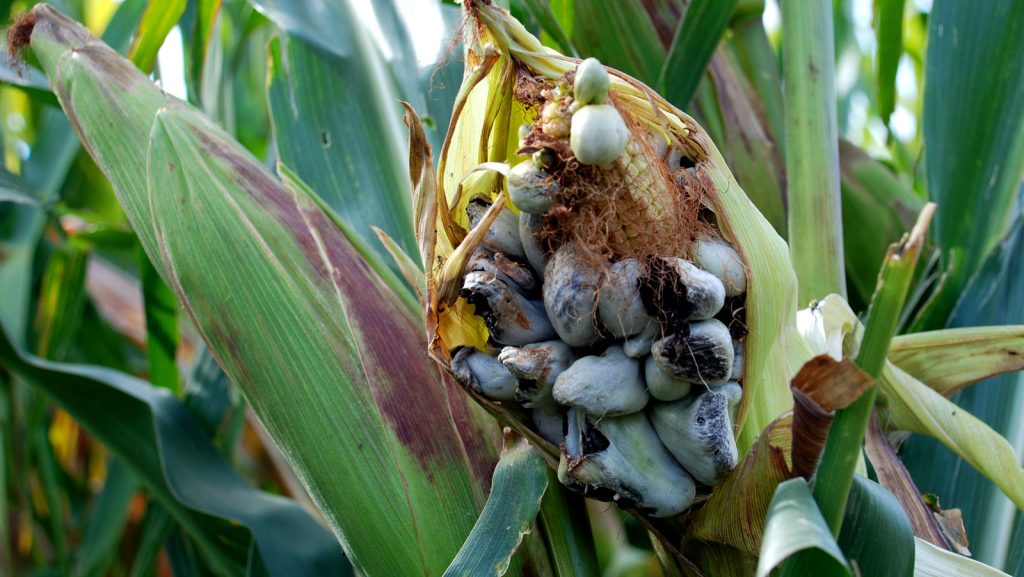 Huitlacoche, also known as corn smut or Mexican truffle, is a culinary delicacy in Mexican cuisine.
It is a type of fungus that infects corn (maize) plants, causing a distinctive black, swollen growth on the kernels.
While it might not sound particularly appetizing, huitlacoche has a unique and savory flavor that is often described as earthy, umami-rich, and slightly sweet.
It has been used in Mexican cooking for centuries and is prized for its culinary value.
Huitlacoche is a spore-producing fungus that thrives on corn before its ears reach full maturity.
This infection typically occurs during annual rainy seasons and gives rise to swollen, blue-gray growths that deform maize kernels, reminiscent of Frankenstein-esque galls.
Its flavor can be best described as profoundly earthy, though it diverges from the common fungal cliché.
This ingredient possesses a delightful smokiness, complemented by subtle hints of sweetness derived from the corn's sugars.
Its taste profile bridges the gap between the nutty richness of black truffles and the savory notes of morels.
When cooked, its texture transforms into a tender chewiness resulting from the soluble fibers in the corn.
Much like the beloved mushrooms used in risottos, stews, and burgers, huitlacoche offers a similar culinary versatility.
Here are some reasons why huitlacoche is not as commonly consumed in the United States: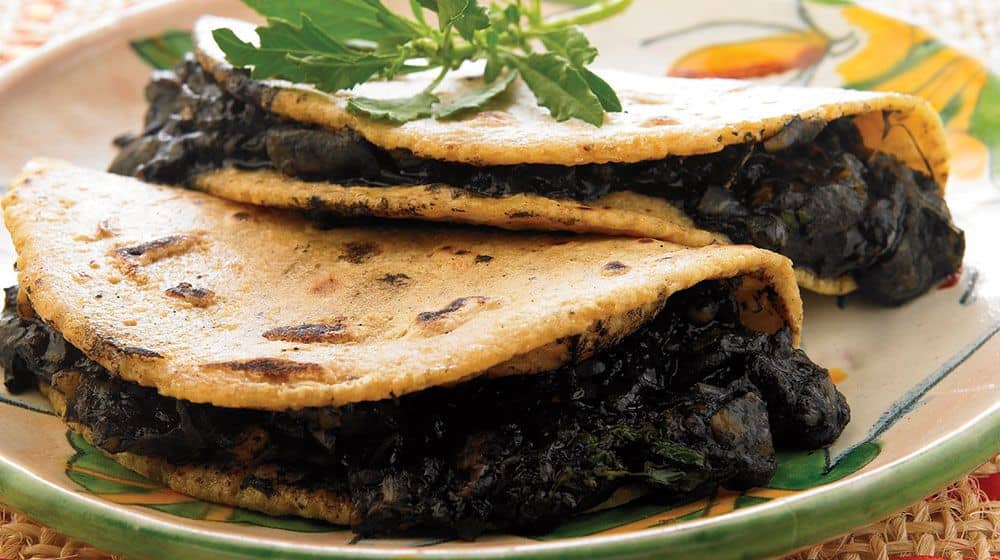 Limited availability
Huitlacoche is not as readily available in the United States as it is in Mexico. In Mexico, it can be found in local markets and is a relatively common ingredient. In the U.S., it is considered more of a specialty item and may only be found in certain Mexican or specialty grocery stores.
Cultural unfamiliarity
Many Americans are not familiar with huitlacoche, and its appearance as a fungal growth on corn might deter some from trying it. However, those who do try it often find its flavor to be quite enjoyable.
Agricultural concerns
In the past, huitlacoche was considered a pest in corn crops, and efforts were made to eradicate it. However, more recently, there has been a growing appreciation for its culinary value, and some farmers now intentionally cultivate huitlacoche as a crop. Nevertheless, it still faces resistance in many mainstream agricultural practices.
Regulatory issues
There have been regulatory challenges related to huitlacoche in the U.S. due to concerns about its potential impact on corn crops. While it is considered safe to eat, regulations and perceptions surrounding it have hindered its widespread adoption.
Limited awareness and marketing
Huitlacoche hasn't been as widely promoted or marketed as some other international ingredients, so many people remain unaware of its existence or how to use it in cooking.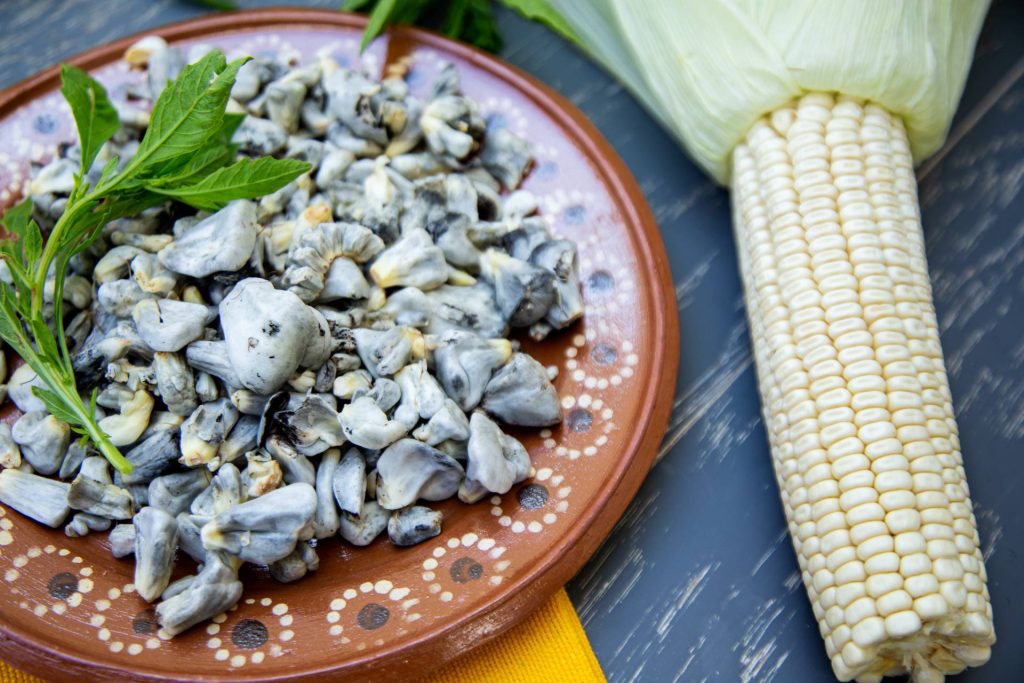 Frequently Asked Questions?
What is special about huitlacoche?
What sets huitlacoche apart is its unique origin and complex flavor profile.
Unlike typical ingredients, huitlacoche is a fungus that infects corn, creating distinctive blue-gray growths on the kernels.
Its taste is a revelation, featuring a deep earthiness with smoky undertones and subtle sweetness from the corn itself.
Huitlacoche's culinary appeal lies in its ability to straddle the flavors of black truffles and morels, offering a distinctive and sought-after addition to a variety of dishes. Its rarity and distinctive taste make it truly special in the world of culinary delights.
Do people eat huitlacoche?
Yes, people do eat huitlacoche, especially in Mexican cuisine where it has a long history as a culinary delicacy.
Despite its initial appearance as a fungal growth on corn, huitlacoche is prized for its unique and savory flavor.
It is often used in traditional Mexican dishes like quesadillas, tamales, and soups, where it adds an earthy, smoky, and slightly sweet dimension to the flavors.
While it may not be as widely consumed in some other parts of the world, huitlacoche has gained recognition and popularity among chefs and food enthusiasts for its distinctive taste and culinary versatility.
Why is huitlacoche so expensive?
Huitlacoche can be relatively expensive for several reasons.
First, its production is somewhat unpredictable and depends on natural factors like rainy seasons and corn infections, which can limit its availability.
Harvesting huitlacoche can be labor-intensive as it requires careful manual picking and processing.
Moreover, huitlacoche is considered a delicacy, and its unique flavor profile and cultural significance contribute to its higher price in the culinary market.
The rarity and demand for this specialty ingredient further drive up its cost, making it relatively expensive compared to more common food items.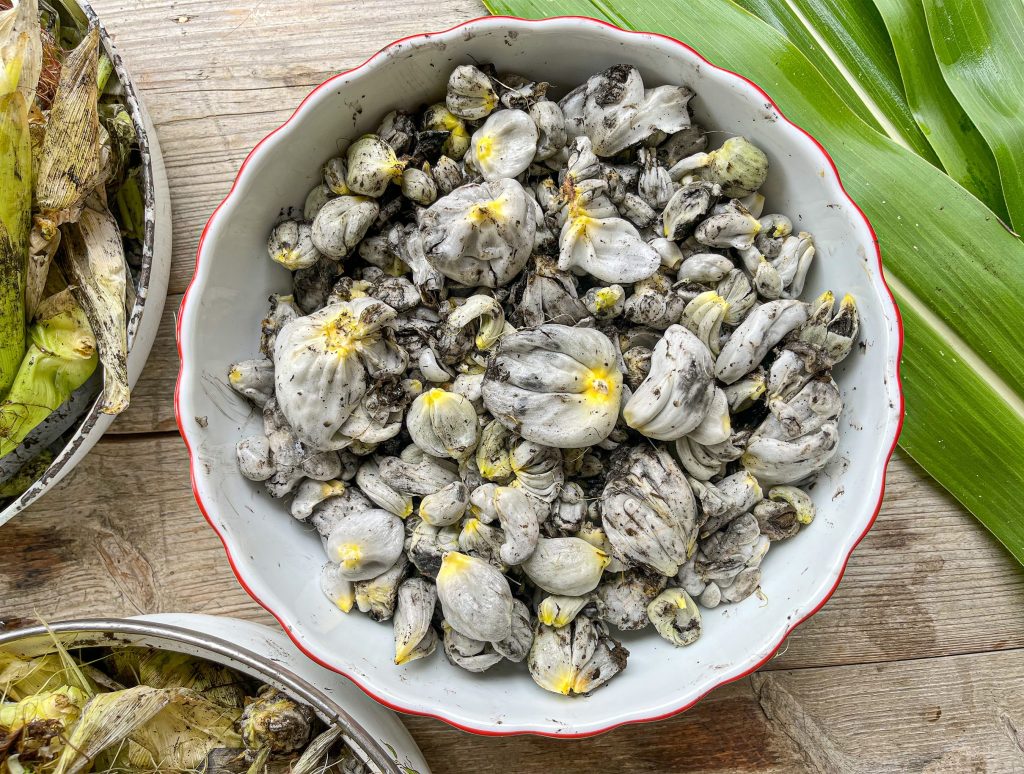 What does huitlacoche taste like?
Huitlacoche, also known as corn smut or Mexican truffle, has a distinctive flavor profile that is often described as earthy, rich, and slightly sweet.
It offers a profound earthiness with smoky undertones, and its sweetness comes from the sugars naturally present in corn.
The taste of huitlacoche can be likened to a blend of the nutty richness found in black truffles and the savory notes of morel mushrooms.
Its complex and unique flavor makes it a sought-after ingredient in Mexican cuisine and a culinary delight for those who appreciate its depth and complexity.
Is corn fungus safe to eat raw?
Consuming corn fungus, such as huitlacoche, raw is generally not recommended.
While it is not toxic in its raw state, it may not be as palatable or safe as when properly cooked.
Cooking huitlacoche not only enhances its flavor but also eliminates any potential microbial contaminants that may be present.
To enjoy its unique taste and texture while ensuring safety, it is best to cook huitlacoche thoroughly as is done in traditional Mexican cuisine, where it is often sautéed, stewed, or used as a filling in various dishes.
Related Articles
Copycat Starbucks Medicine Ball Recipe
Classes of Food with Examples And Functions
7-Day Weight-Loss Meal Plan for High Blood Pressure
Are cashew nuts good for you|15 effects of eating cashew nuts.
From Sea to Plate: 40+ Iconic Seafood Dishes Across America
Despite these challenges, there has been a growing interest in huitlacoche among chefs and food enthusiasts in the United States. Some restaurants have started incorporating it into their menus, and artisanal producers are working to cultivate and sell it more widely. As awareness of this unique ingredient continues to grow, it's possible that huitlacoche may become more popular in the U.S. culinary scene in the future.