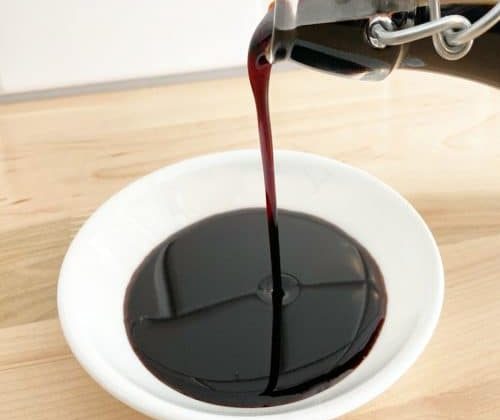 Homemade browning sauce, a simple blend of brown sugar and water, is a culinary secret that enhances both sweet and savory dishes. This versatile sauce imparts smoky and slightly sweet undertones to your culinary creations.
My pantry is never without a bottle of this best Jamaican browning sauce, ready to add real depth of flavor to the dishes I liHow To Cook The Best Stuffed Pepper Soupke to cook at home. It works well with braised oxtail and in stews. However, I also like to add it to rich and fruity Jamaican cakes. (Read also: Top 30 different types of pasta sauce for a perfect dinner 2023)
A homemade Jamaican browning sauce is a great alternative to store bought sauces. There is no salt or unnecessary preservatives or additives in this sauce. Just some brown sugar and water which makes it a budget friendly option too.
In this post I explain what browning sauce is, how simple it is to prepare, and how you can use it.
Recommended: Viral Pink Sauce From TikTok at Walmart | Very Affordable Price
What is browning sauce?
Jamaican browning sauce is a sauce made by caramelizing sugar until it's rich and deep in color, then adding some water to it. You can also add a touch of salt to the sauce if you wish.
Browning sauce is used to flavor and season food and should not be confused with brown sauce, which is more of a sweet/savory condiment.
What does browning sauce taste like?
This sauce has a rich, deep smoky and slightly sweet flavor. It can be added to both savory and sweet dishes. Try adding a little to anything from stews and braised meat dishes, to spiced ginger cakes. Just don't be too heavy handed, as it can taste bitter.
Browning Sauce Ingredients
With only 2 ingredients, here's what you will need for this recipe: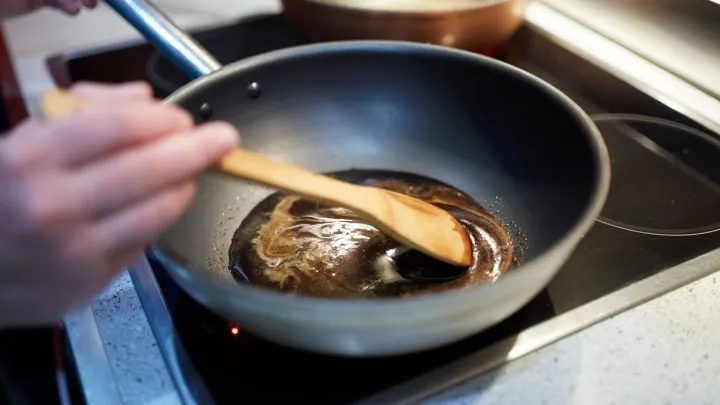 How to make browning sauce?
Place brown sugar in a small non-stick pot over medium heat. Stir occasionally until the brown sugar starts to melt. This should take about 4-5 minutes.
Once the brown sugar has melted, continue stirring consistently until it gets very dark, almost black. This should take about 2-3 minutes.
Once the sugar is dark, remove it from the heat and pour in the water, and stir. Allow the mixture to rest for about 5 minutes to cool down. Use in recipes or store for later use.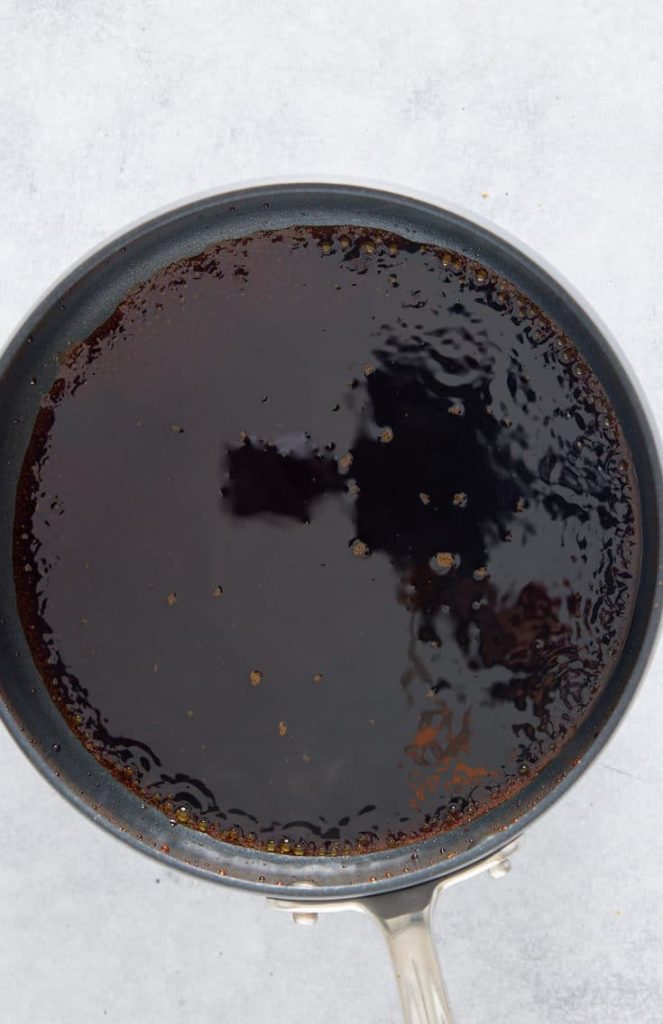 Can I adapt the flavor of the sauce?
When making your own browning sauce it all comes down to personal taste. Here are some suggestions of how you could adapt it.
Add a touch of salt (I don't as I like to use it in sweet ginger cake as well as savory dishes).
Swap the water for some beef, chicken or vegetable broth for a real savory flavor.
If you don't have brown sugar, swap it for some white sugar.
Frequently Asked Questionns (FAQ)
How to use browning sauce?
I love adding this simple sauce to a variety of both savory and sweet dishes. Think of it as a seasoning, rather than a sauce, adding a hint of smoky, sweetness, and dark color.
Try it in my Jamaican Oxtail recipe, my Brown Stew Chicken, or Brown Stew Fish. For a sweet twist add it to my Jamaican Black Cake, and it would also work in deep, rich ginger or rum cakes too.
You can also add this sauce to make your favorite gravies, like onion gravy and brown gravy, adding a richer and deeper color to them.
Recommended: Sweet Tomatoes Restaurant Is Reopening Locations
What Does Browning Sauce Look Like?
Browning sauce is usually very dark brown. The color will look similar to that of Worchestershire sauce or molasses. In fact, both of these products can be used as a replacement for browning sauce– in some cases.
It is the deep brown hue of browning sauce that enables it to add color to dishes. Still, you'll want to be careful of how much browning sauce you use. Otherwise, you may end up with too bitter of a flavor
Is Browning Sauce Bitter?
Browning sauce usually isn't bitter when used properly. Nevertheless, if you use too much, you can expect whatever you are cooking to become very bitter.
Check Out this
11 Classic Pans For Cooking fish With Images
6 Foods that Fight Brain Fog: Boost Your Mental Clarity
Top 23 Tasty And Healthy Filipino Recipes For Guilt-Free Meals 2023
How To Make Peppered Fish In Less Time
FAQ
How long does homemade browning last?
Homemade browning sauce can last for several months when stored in an airtight container in a cool, dark place, away from direct sunlight. It's essential to keep it sealed properly to prevent moisture from entering, which can cause spoilage.
what is browning sauce
Browning sauce is a flavorful culinary ingredient made by caramelizing brown sugar until it reaches a rich, dark color. Water is then added to the caramelized sugar to create a smoky and slightly sweet sauce. It's used to add depth and color to a variety of dishes, both savory and sweet.
kitchen bouquet browning and seasoning sauce
Kitchen Bouquet is a popular brand of browning and seasoning sauce. It's a liquid condiment used to add color and flavor to various dishes.
Kitchen Bouquet typically contains a blend of caramelized sugar, vegetable broth, and seasonings. It's commonly used to darken gravies, soups, and stews and enhance their flavor.
what is a substitute for browning sauce
A suitable substitute for browning sauce is a mixture of soy sauce and brown sugar, which can provide similar color and flavor enhancement to your dishes.
Recipe Tips
Do not walk away from the pan when making this sauce, otherwise you risk the sugar burning and sticking to the pan.
In order to avoid burning or damaging your cookware, I strongly suggest using a nonstick pan. It will also make cleaning up afterwards a whole lot easier.
Take care when adding the water to the molten sugar to ensure you don't burn yourself.