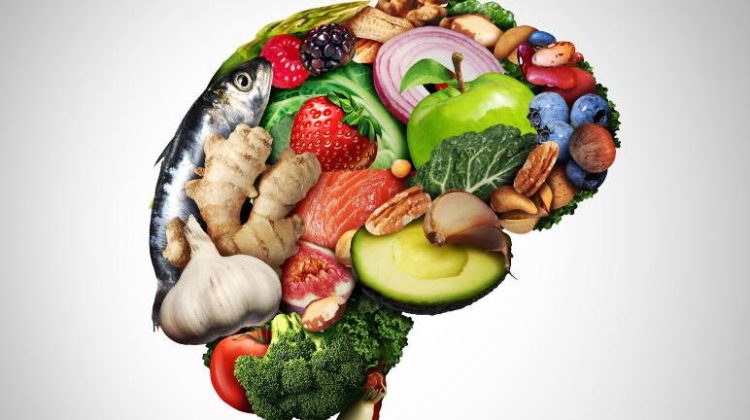 Have you ever experienced moments when your brain feels like it's wrapped in a fog, making it hard to think clearly, remember things, or stay focused?
This foggy feeling, often referred to as "brain fog," can affect anyone, and it's more common than you might think. The good news is that your diet can play a crucial role in lifting that fog and enhancing your mental clarity.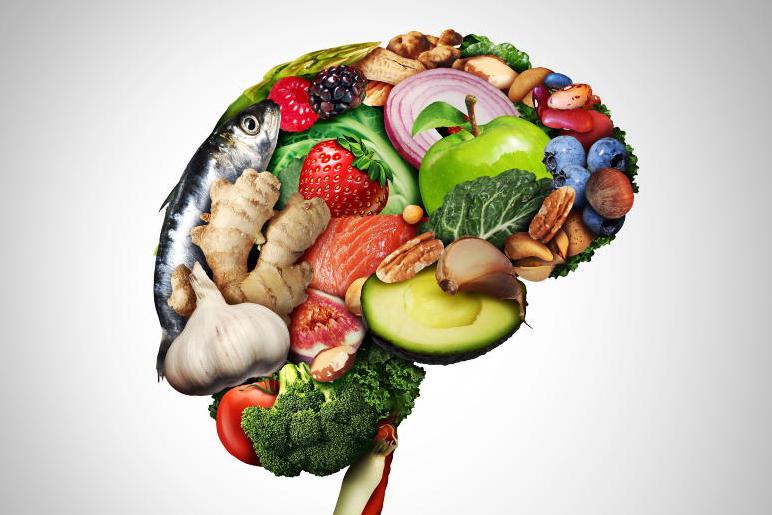 Today we'll explore a range of everyday foods that can act as your brain's secret weapons against the dreaded brain fog. We're not talking about complex diets or exotic superfoods – these are simple, easily accessible ingredients that you can incorporate into your meals to boost your cognitive function.
From fatty fish packed with brain-loving omega-3s to vibrant blueberries loaded with antioxidants, these foods are like a refresh button for your mind.
Leafy greens, nuts, seeds, turmeric, and even dark chocolate have unique qualities that support your brain's health, sharpen your focus, and improve your memory.
So, let's go into the delicious world of brain-boosting foods and uncover the secrets to banishing brain fog for good!
1. Fatty Fish
Fatty fish like salmon, mackerel, and trout are rich in omega-3 fatty acids, particularly EPA and DHA. These essential fats are crucial for maintaining brain health and function.
DHA, in particular, is abundant in brain cell membranes and helps improve communication between brain cells. Omega-3s also have anti-inflammatory properties, which can reduce inflammation in the brain, a common contributor to brain fog.
Recommended: Benefits Of Clove Sexually For Males And females
2. Blueberries
Blueberries are often referred to as "brain berries" for good reason. They are packed with antioxidants, particularly flavonoids, which have been shown to improve memory and cognitive function.
These antioxidants help protect brain cells from oxidative stress, promoting better brain health. Incorporate blueberries into your diet by adding them to smoothies, yogurt, or oatmeal.
Read also: The top 33 foods for keeping your kidney healthy
3. Leafy Greens
Leafy greens such as spinach, kale, and Swiss chard are rich in essential nutrients like folate, vitamin K, and antioxidants.
Folate is essential for synthesizing neurotransmitters like dopamine and serotonin, which play a crucial role in mood regulation and cognitive function.
Additionally, the antioxidants in leafy greens combat oxidative stress, supporting overall brain health.
Recommended: 9 Best Protein Powders for Weight Loss And Their Prices in 2023
4. Nuts and Seeds
Nuts and seeds, like almonds, walnuts, and flaxseeds, are excellent sources of vitamin E and healthy fats. Vitamin E is a potent antioxidant that helps protect brain cells from damage caused by free radicals.
The healthy fats in these foods provide a steady source of energy for the brain, preventing energy crashes that can lead to brain fog.
5. Turmeric
Turmeric is a spice with powerful anti-inflammatory and antioxidant properties, thanks to its active compound, curcumin.
Curcumin has been linked to improved cognitive function and a reduced risk of neurodegenerative diseases.
You can incorporate turmeric into your diet by adding it to curries, soups, or even smoothies.
Read also: 14 Health Benefits of Apple Cider Vinegar
6. Dark Chocolate
Good news for chocolate lovers! Dark chocolate contains flavonoids that can improve blood flow to the brain, enhancing cognitive function.
Additionally, it contains a small amount of caffeine, which can provide a mild energy boost and improve alertness. Opt for dark chocolate with a high cocoa content (70% or higher) for maximum benefits.
Recommended: 15 Best Nigerian Foods to Eat For Peptic Ulcer
Frequently Asked Questions (FAQ)
What foods help brain fog?

17 foods that can help combat brain fog and improve mental clarity
1. Fatty Fish
2. Blueberries
3. Leafy Greens
4. Nuts and Seeds
5. Turmeric
6. Dark Chocolate
7. Avocado
8. Eggs
9. Berries
10. Broccoli
11. Pumpkin Seeds
12. Green Tea
13. Beets
14. Whole Grains
15. Coconut Oil
16. Lean Protein
17. Water
How do you get rid of brain fog fast?
To quickly alleviate brain fog, try these steps:
Hydrate: Drink water.
Take breaks: Short walks or deep breaths.
Prioritize sleep: Ensure adequate rest.
Healthy snack: Eat a balanced meal.
Manage stress: Practice relaxation techniques.
Exercise: Get moving for improved clarity.
What can I drink for brain fog?
To combat brain fog, consider these drinks:
Water: Hydration is key.
Green tea: Contains L-theanine for focus.
Herbal teas: Chamomile, ginkgo, or rosemary may help.
Smoothies: With berries, spinach, and protein.
Coconut water: For electrolyte balance.
What is the best breakfast for brain fog?
A nutritious breakfast for combating brain fog includes foods rich in protein, healthy fats, and complex carbohydrates.
Consider options like a vegetable omelet with avocado, oatmeal topped with berries and nuts, or Greek yogurt with honey and flaxseeds. These provide sustained energy and essential nutrients to support mental clarity.
How I cured my brain fog naturally?
I cured my brain fog naturally by making lifestyle changes. I prioritized quality sleep, ensuring 7-9 hours a night. I adopted a balanced diet rich in whole foods, emphasizing fruits, vegetables, and lean proteins.
Regular exercise, stress management through meditation and deep breathing, and staying hydrated were crucial. Lastly, I limited caffeine and processed foods. These changes gradually improved my mental clarity and overall well-being.
How long does brain fog take to go away?
The duration of brain fog varies depending on its underlying causes. It can last hours to days if related to sleep deprivation or stress, but chronic issues may require more extended management.
How to improve brain memory?
To enhance memory, practice regular mental exercises, maintain a balanced diet rich in antioxidants and omega-3 fatty acids, get sufficient sleep, manage stress, and stay physically active for optimal brain health.
clear brain fog instantly
To clear brain fog instantly, try deep breathing exercises, take a short walk, drink water, or consume a small, balanced snack. These quick actions can help improve mental clarity and focus.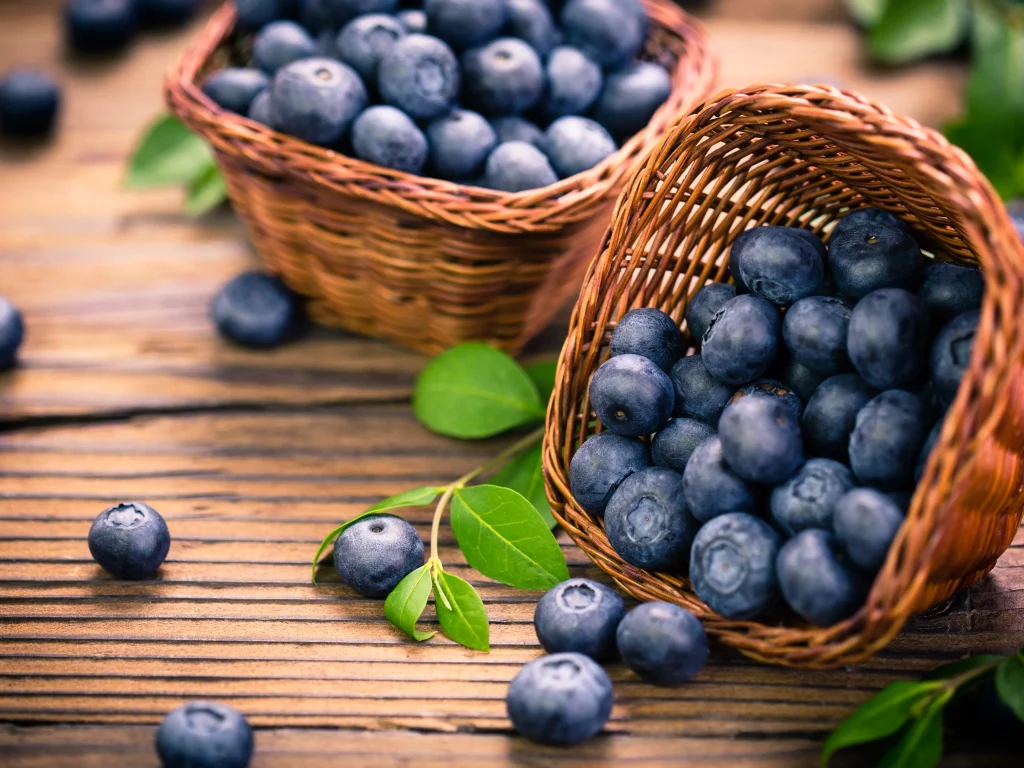 Read More
Top 10 Benefits of Pineapple Sexually For Men And Women
Top 30 best and worst fruits for weight loss
Top 10 cake baking problems fixed.
Top 30 High-Protein Snacks to Keep You Full Between Meals
Top 21 Healthiest Peanut Butter to Buy.
Top 21 Healthiest Peanut Butter to Buy.
Top 30 different types of pasta sauce for a perfect dinner 2023
Top 10 Fruits That Start With The Letter E
Conclusion
Incorporating these brain-boosting foods into your diet can help you combat brain fog and improve mental clarity.
Remember that a balanced diet, regular exercise, and adequate sleep are essential components of maintaining optimal brain health.
By making these dietary changes and adopting a healthy lifestyle, you can sharpen your cognitive function and enjoy better mental clarity in your daily life.